Xiaomi Poco X3 NFC was released about one month ago. Probably, you have already seen many articles about it, and maybe even bought this mobile device. If you already have Poco X3, please, write in the comments below what you like and dislike about this phone.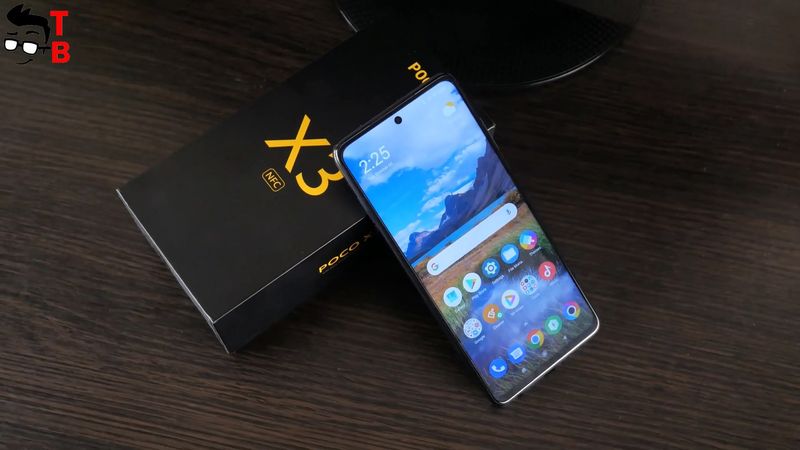 I received Poco X3 only yesterday, so today we will have the unboxing and first look. I will be using the new Xiaomi phone in the coming days, and share my impressions about it. Later, we will publish a performance test, battery test, camera test, as well as advantages and disadvantages of Poco X3.
Unboxing
By the way, this is the first Poco phone that I have ever tested. I am very interested to test Poco X3.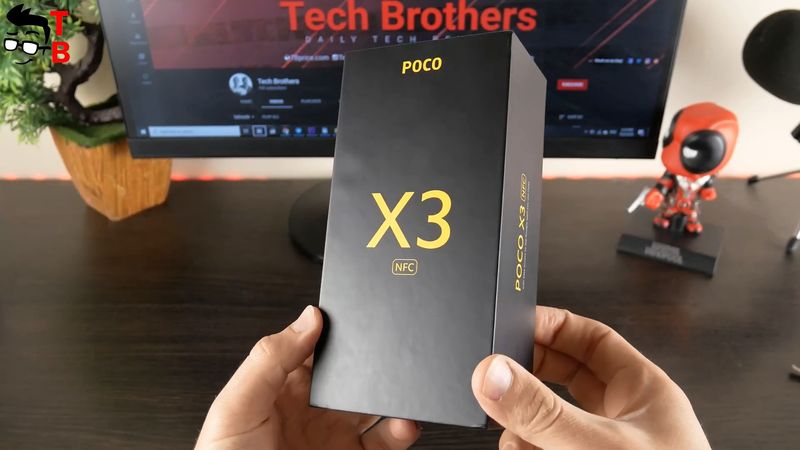 So, the new phone comes in a black and yellow box. Yellow is Poco's brand color.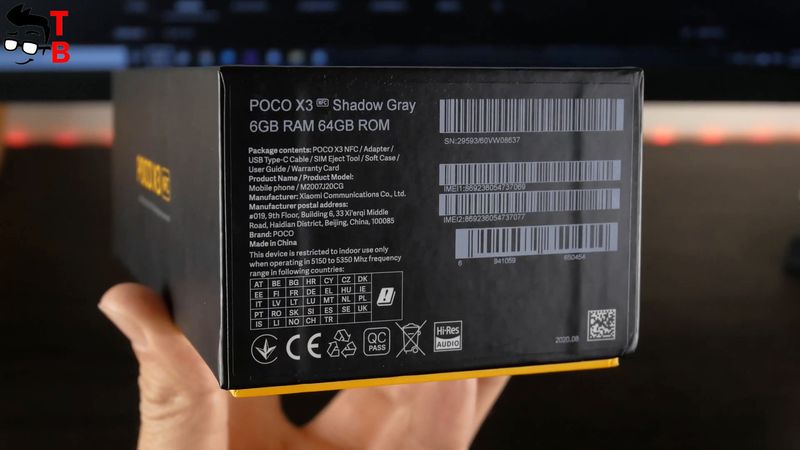 On the front of the box, there is only the Poco logo, X3 model name, and NFC.
On the side face, you can find the color of the phone, and memory version. As you can see, I have a shadow grey color and version with 6GB of RAM and 64GB of internal memory. The smartphone is also available with 128GB of storage.
Inside the box, there is an envelope with a SIM needle, silicone protective case, user manual, and warranty card. Then, we can see the smartphone.
Finally, there is a USB Type-C charging cable and a 33W power adapter in the box. That's all! Poco X3 is a budget smartphone, so it doesn't have earphones or other accessories in the package. Anyway, I am glad that it has a silicone protective case.
By the way, the new phone also has a protective film on the screen out of the box.
Design
Poco X3 NFC looks very premium and stylish. However, this is a budget phone under $200, so the body is made of plastic. As you can see, I have a gray version. The phone is also available in blue color.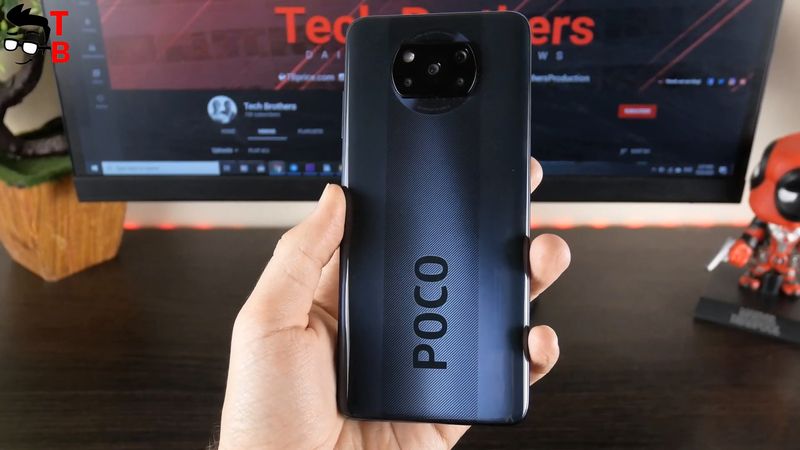 On the back, there is a quad camera and flashlight. The camera setup protrudes heavily from the body. However, you will most likely use a protective case, and then the camera will not protrude.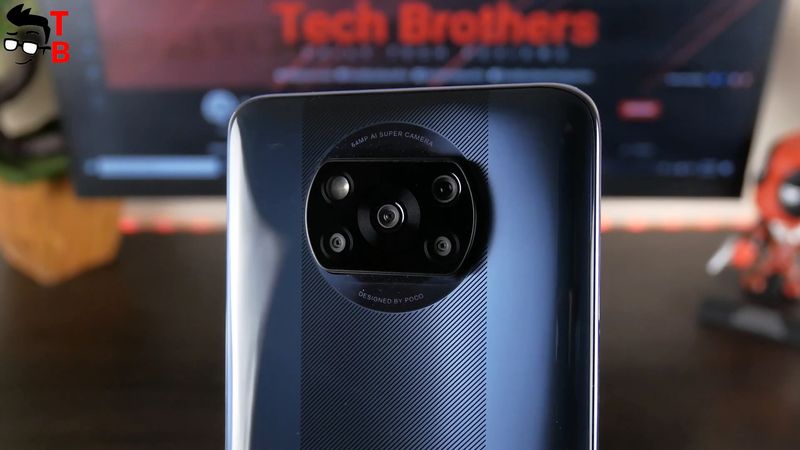 Also, the smartphone has a Poco logo on the back. It is not very noticeable in my gray version, unlike the blue one.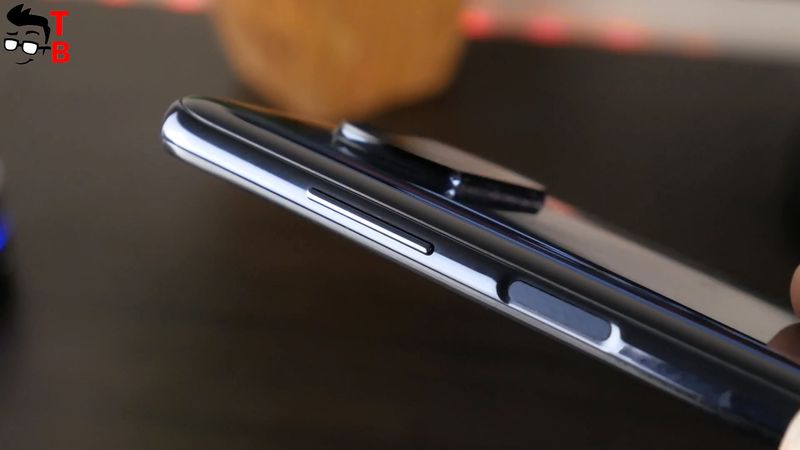 On the front, there is a large hole-punch display. Xiaomi calls it a DotDisplay. We will talk about the screen a little later.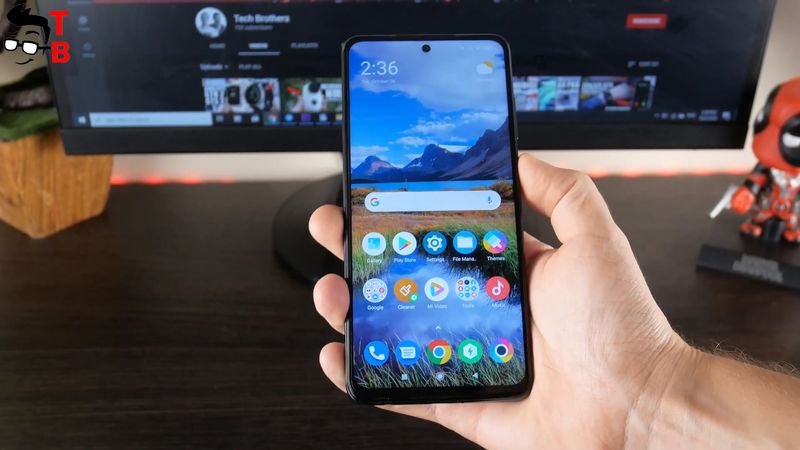 The volume rocker is on the right side. There is also a power button and fingerprint reader next to the volume rocker. You know, I like that fingerprint reader is on the side face, not the rear panel.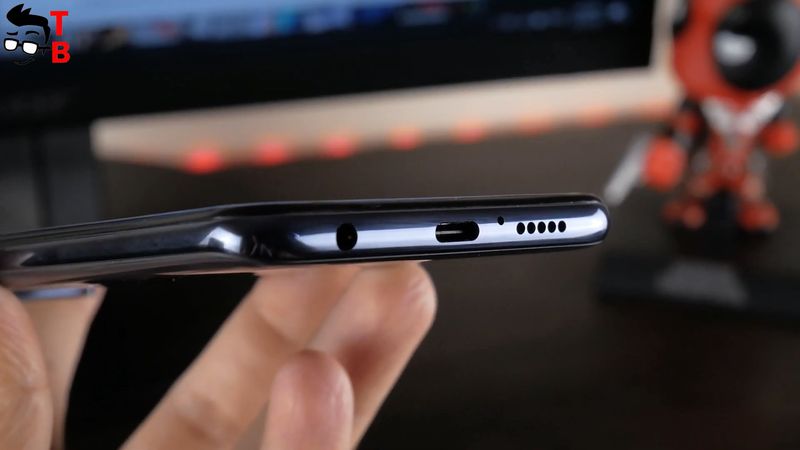 On the bottom, we can see a 3.5mm audio jack, USB Type-C charging port, microphone hole, and speaker. On the top, there is another microphone and IR blaster.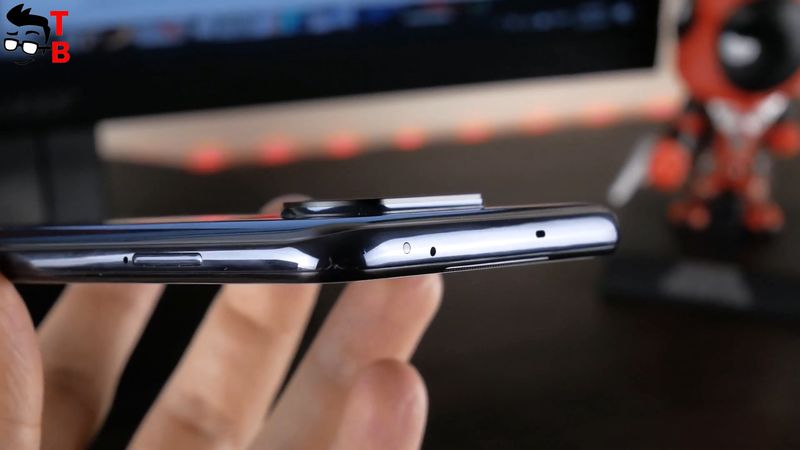 On the left side, there is only a hybrid slot for dual SIM or one SIM card and a microSD memory card.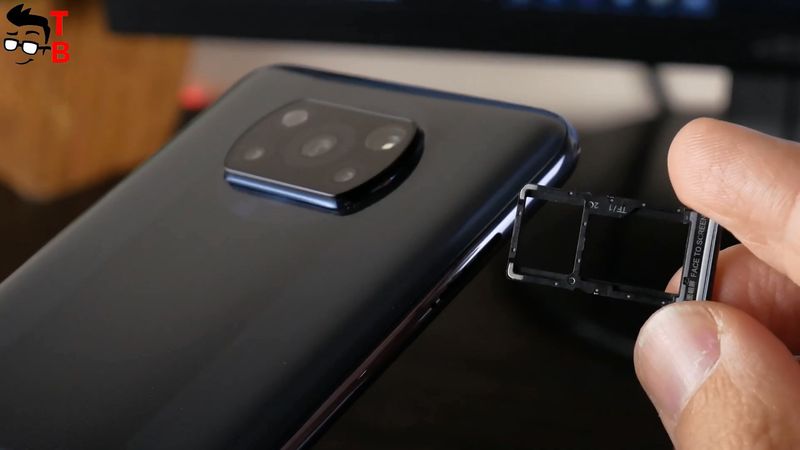 By the way, for some of you, it will be interesting to know that Poco X3 has an indicator of new notifications above the screen. That's very good.
You know, Xiaomi Poco X3 NFC has everything you need from a modern smartphone, such as the stylish design with DotDisplay, fingerprint reader, 3.5mm audio jack, USB Type-C port, IR sensor, and even dual speaker.
Display
One of the main features of the new Poco X3 phone is the display. First, it has a diagonal of 6.67-inches. The resolution is 2400 by 1080 pixels. However, the main feature is a 120Hz refresh rate and a 240Hz touch sampling rate.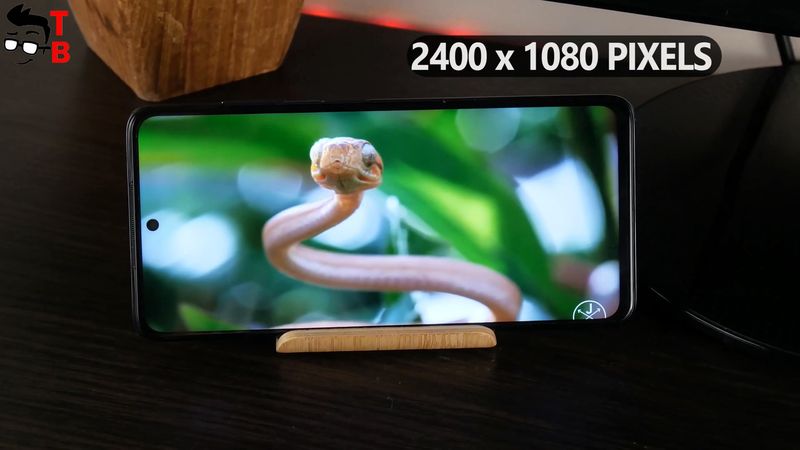 The screen is really good. For example, you can see that scrolling Instagram is very smooth. In the next video, we will play games, such as Shadowgun Legends, and we will see the 120Hz display in practice.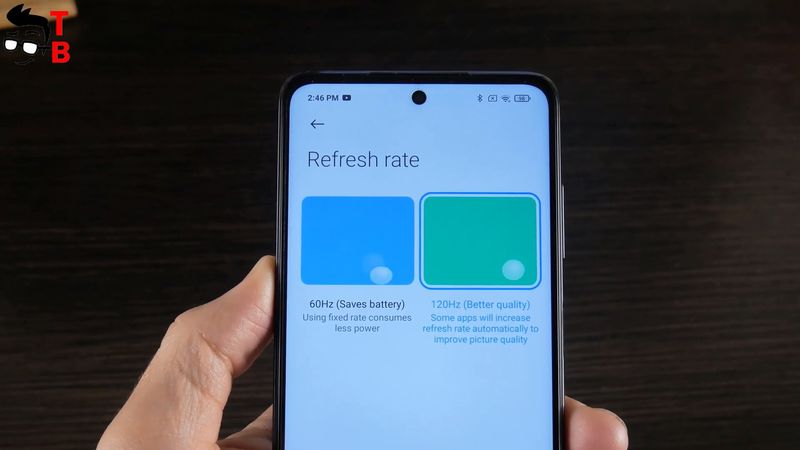 The brightness is also good. You can use the phone in direct sunlight.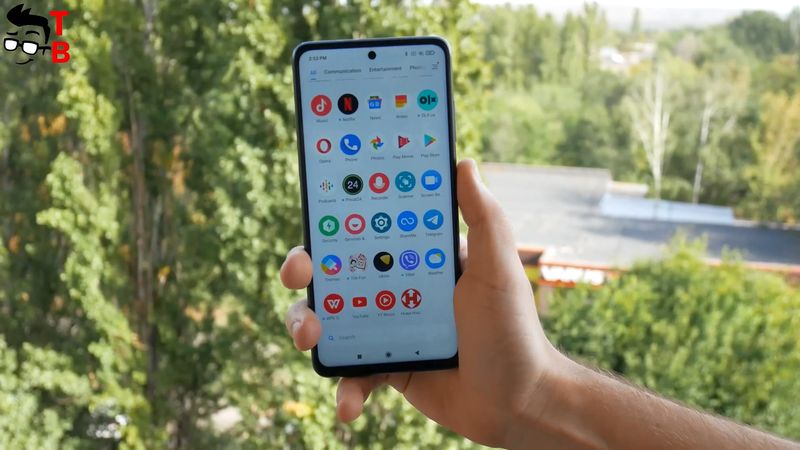 In short, the display is great for a budget smartphone.
Hardware
You know, Poco X3 is a budget smartphone of about $200, but it has a very good processor – Snapdragon 732G. I am sure that the new Xiaomi phone will not have any problems with heavy games. However, I am interested in whether it will be heated or not. I also want to play games on a 120Hz display.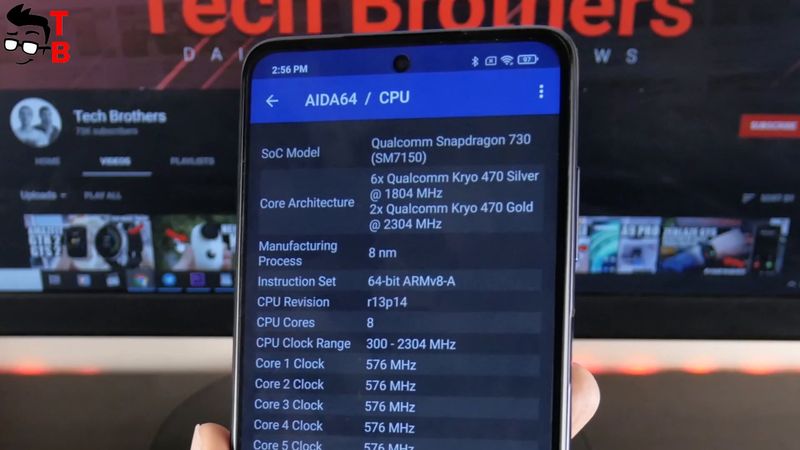 OK, let's start the performance test with benchmarks.
As I already said, Xiaomi Poco X3 NFC is powered by the new chipset Snapdragon 732G. I have a version with 6GB of RAM and 64GB of internal memory.
Benchmarks
So, the first benchmark is AnTuTu. As you can see, the new Poco X3 smartphone scores about СКОЛЬКО thousand points. That's a very good result.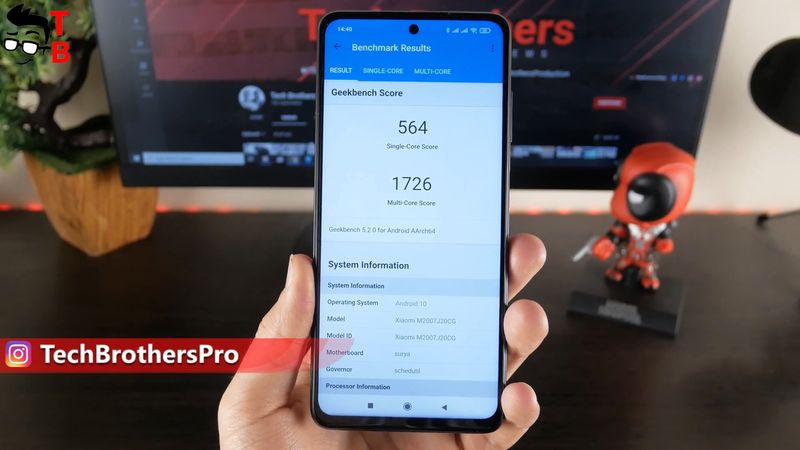 The next benchmark is called GeekBench 5. Poco X3 has 564 points in the single-core test and 1726 points in the multi-core test.
You know, the new Poco phone has very good benchmark results for a budget phone.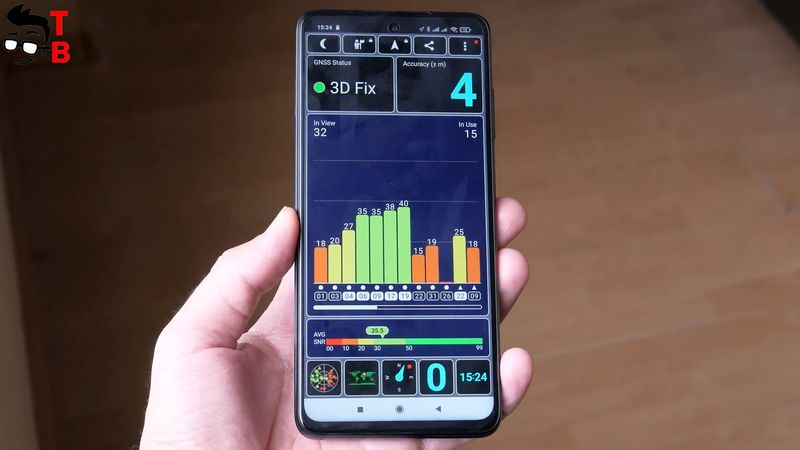 The last benchmark for today is 3D Mark. The overall score is 2687 points.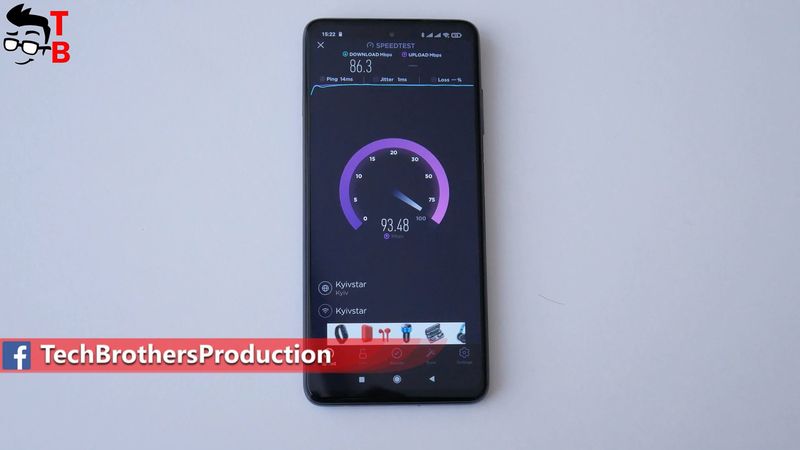 I have also tested Wi-Fi speed, memory speed, and GPS. The new smartphone looks great.
It's time to play games.
Games
I have already installed four games on Poco X3, such as PUBG Mobile, Asphalt 9, Shadowgun Legends, and Call of Duty Mobile.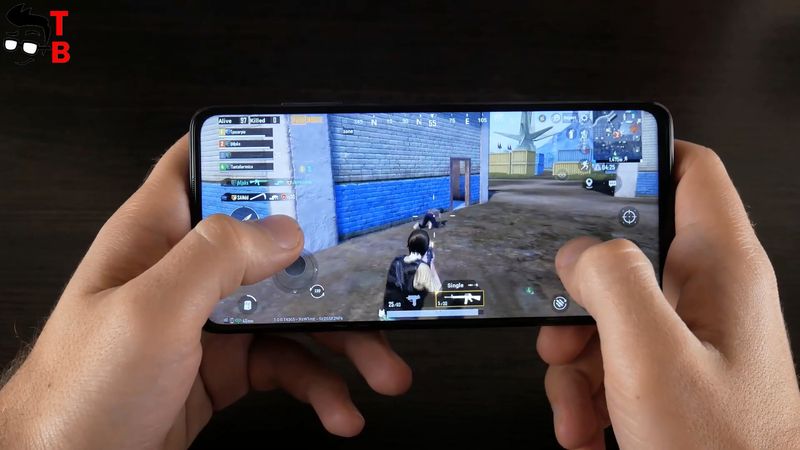 You know, I haven't played games on smartphones with a 120Hz display yet. This will be my first experience. I am very excited.
Let's start with PUBG Mobile. In the settings, we can see that maximum graphics is HD, and FPS is High.
The game runs very well. It is really smooth, thanks to good performance and 120Hz display.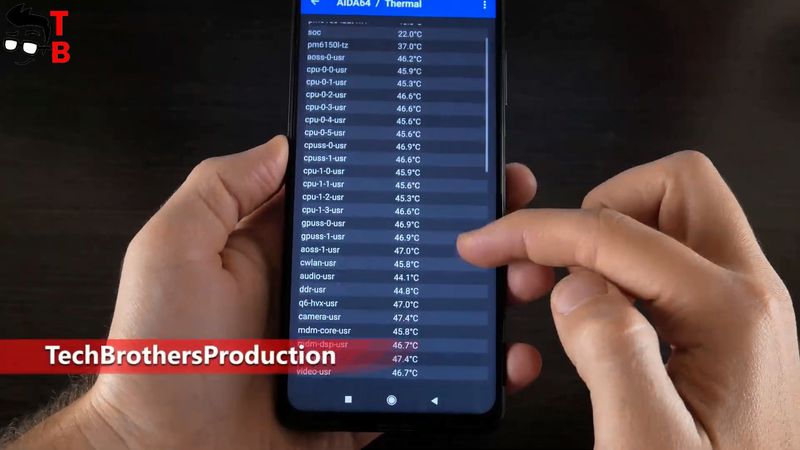 You know, the phone is really warm after 10 minutes of gaming. The temperature is about 46 degrees Celsius.
The next game is Call of Duty Mobile. As I said at the beginning of this video, I am sure that Poco X3 will not have any problems with games. Call of Duty is no exception. It is a pleasure to play this game on the new Xiaomi phone.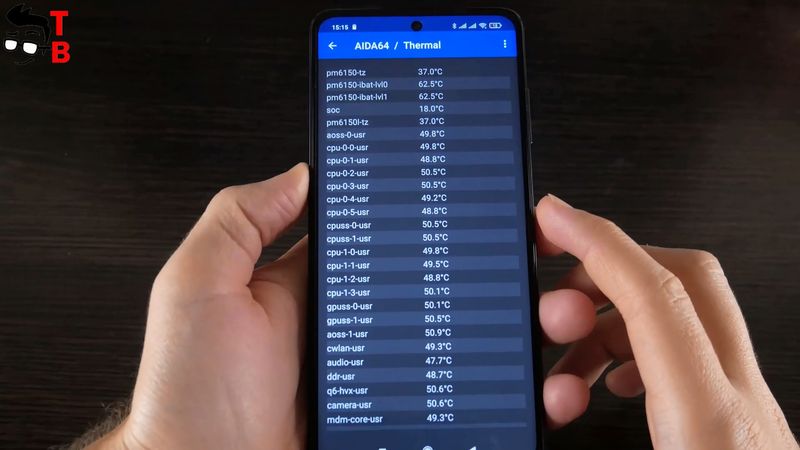 The smartphone is still warm, but it is not hot. The temperature is about 49 degrees Celsius.
I have also played Asphalt 9 and Shadowgun Legends. Once again, you can see that these heavy games run very well on Poco X3.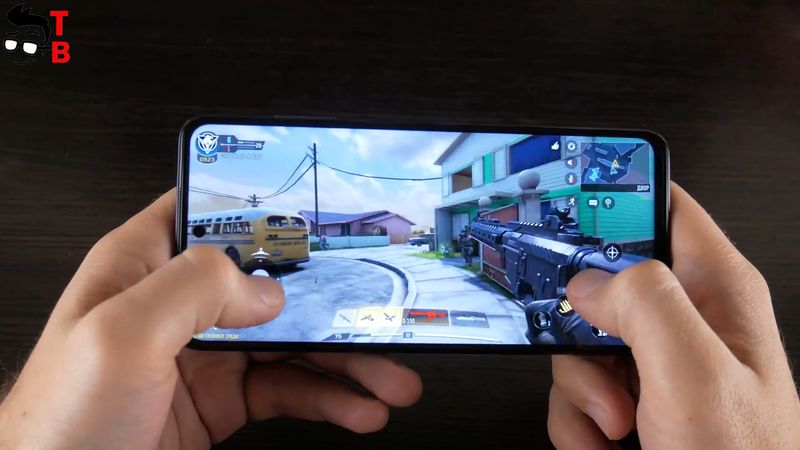 The temperature of the smartphone after the last game is about the same as after the first one – 49 degrees Celsius.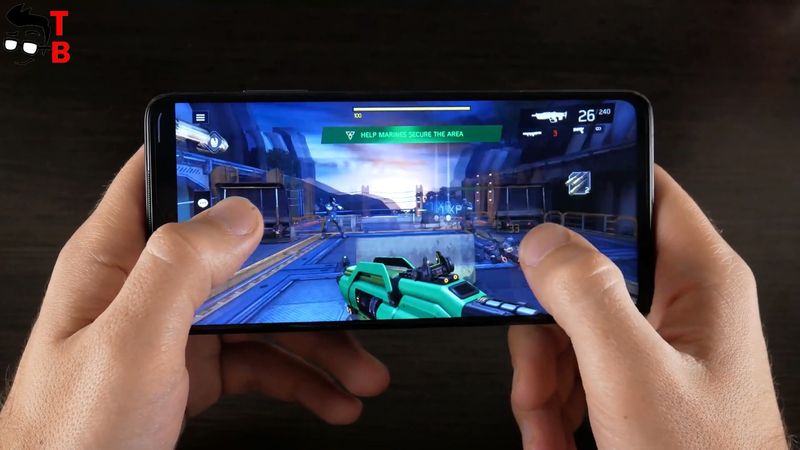 Poco X3 is not a gaming smartphone, but it runs heavy games very well. Yes, the smartphone is warm during games, but not hot. I think it is OK.
I also like that Poco X3 has a 120Hz display. The games are very smooth.
Software
The new Xiaomi smartphone runs on the latest Android 10 operating system with MIUI 12 user interface. To be precise, my phone has an MIUI 12.0.2 version.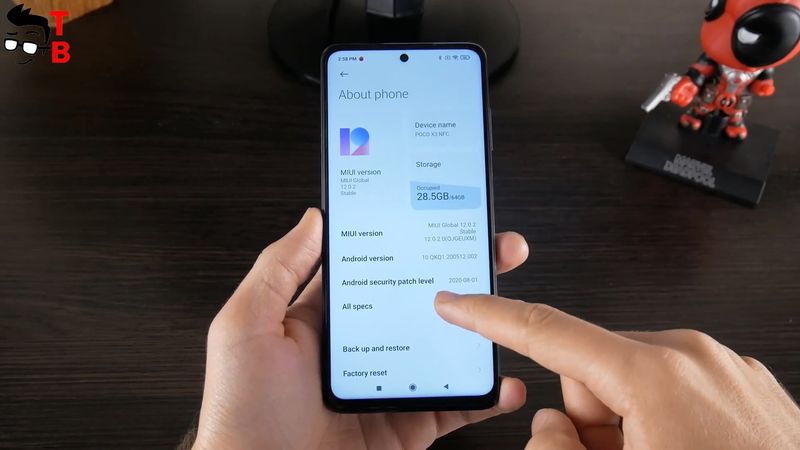 You know, there are many new functions in MIUI 12, and it deserves a separate video.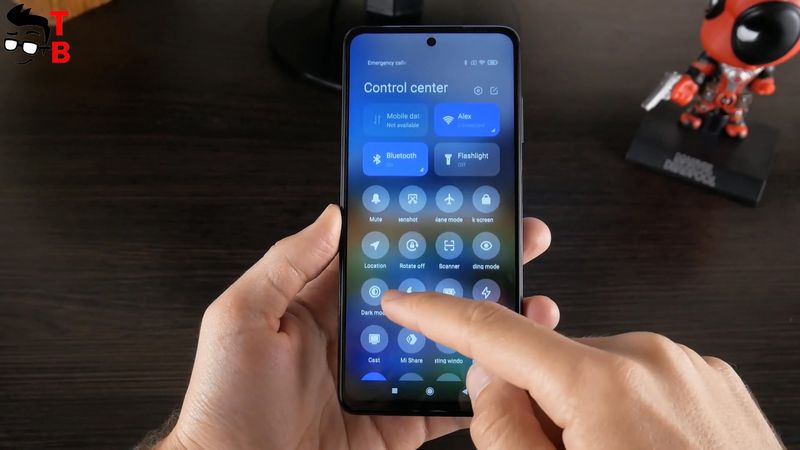 However, one of my favorite updates in MIUI 12 is a new control center. You can turn it on in the settings. The new control center looks fresh and interesting, although it is similar to iOS.
Camera
As you can see, Poco X3 NFC has a quad camera on the rear panel. The main sensor is 64MP with an f/1.9 aperture. The second camera is a 13MP ultra-wide angle. The third and fourth sensors are macro and depth with 2MP resolution.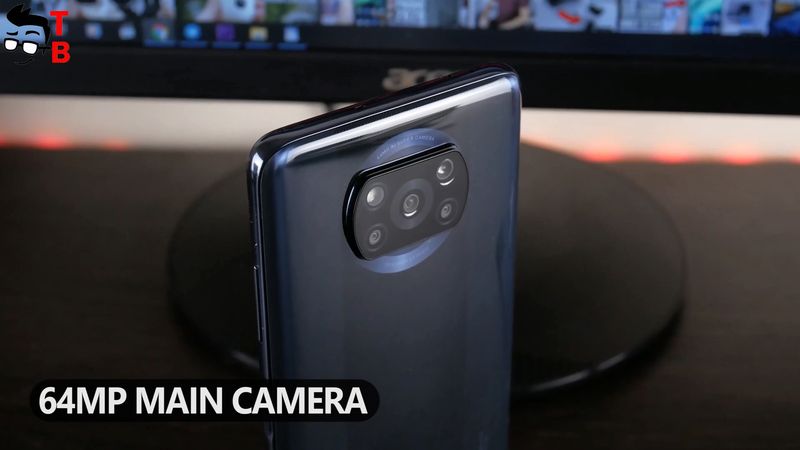 On the front, there is a 20MP camera with an f/2.2 aperture.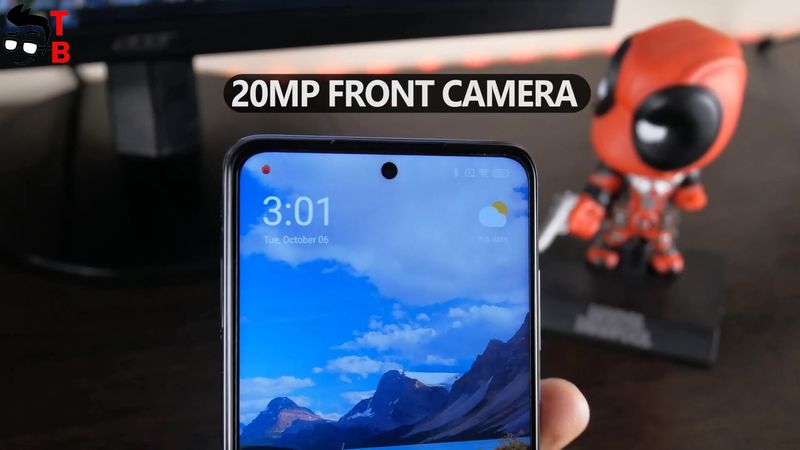 Camera App
Poco X3 smartphone has many functions and settings in the camera app. On the main screen, there is Pro mode, Video, Photo, Portrait, and More, such as Night, 64MP, Short Video, Panorama, and others.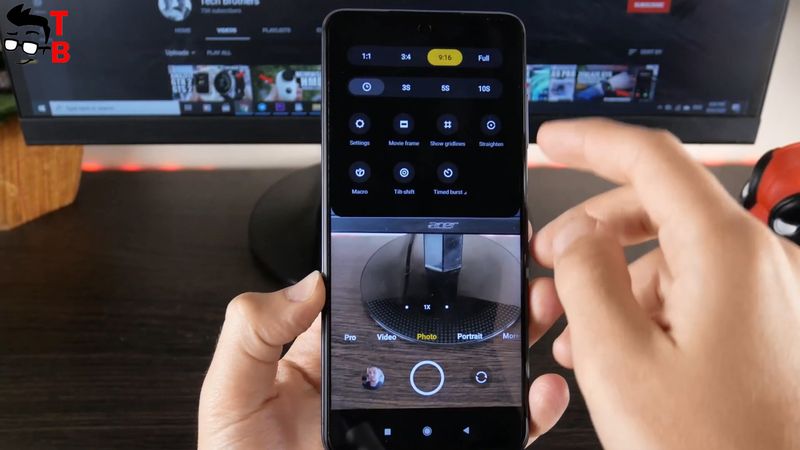 As I already said, Poco X3 has an ultra-wide-angle lens. If you want to use this mode, then select a photo or video, and then click on the left point next to 1X.
On the top of the screen, you can turn on/off the flashlight, HDR, AI, choose a filter, and open Google Lens.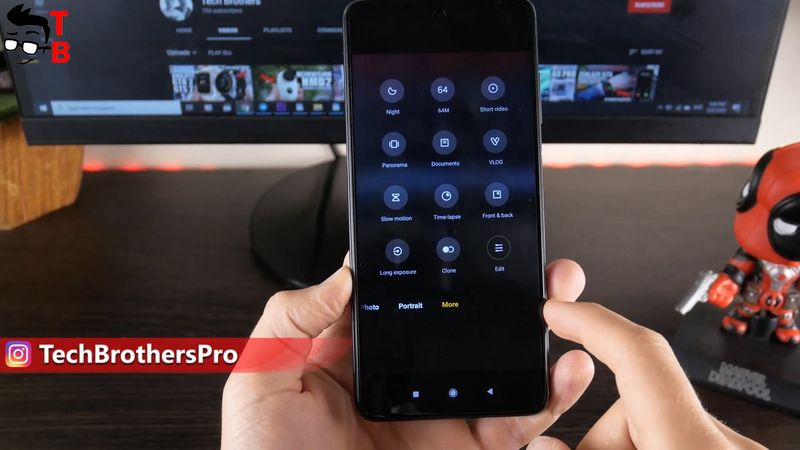 Click on the icon in the right top corner to open the settings menu. Here you can choose aspect ratio, timer, movie, frame, show gridlines, macro, etc.
There is a menu with other settings, such as watermark, live tips, scan QR codes, correct distortion in ultra-wide shots, and others.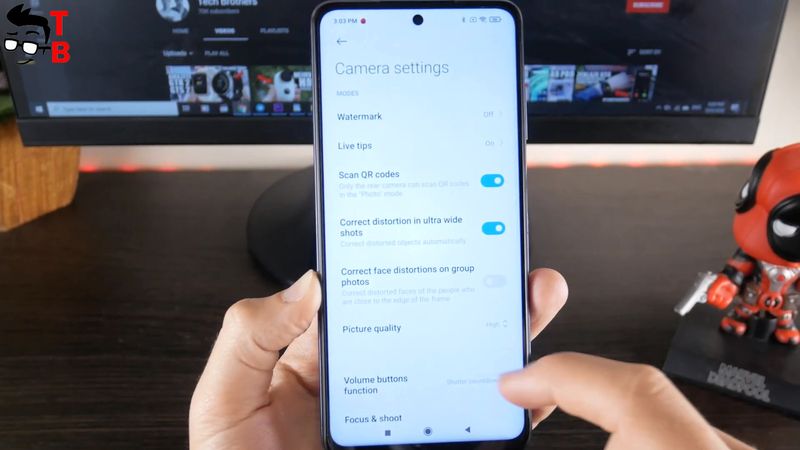 In video mode, you can choose video resolution, from 720p at 30FPS to 4K at 30 fps.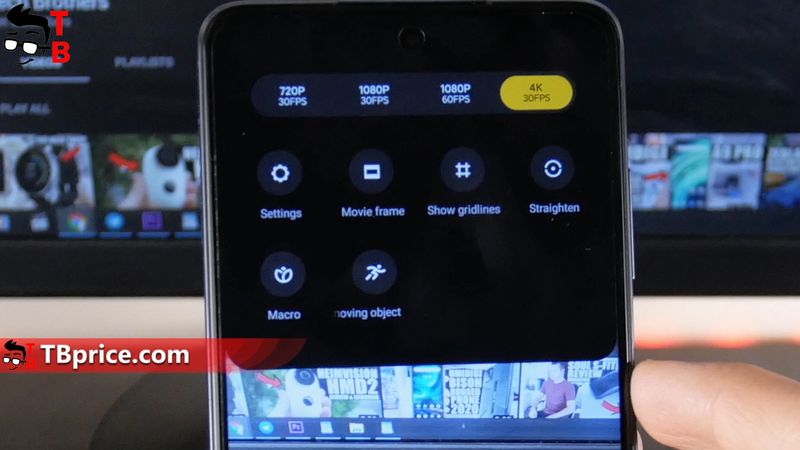 There is also the macro mode and track moving objects mode. In the settings, you will find the following functions: allow tagging videos, image stabilization, video encoder, volume buttons function, and many others.
As you can see, Poco X3 NFC has many shooting modes and settings. That's very good.
Sample Photos
I took photos in different modes: standard, 64MP, and ultra-wide angle. You can see them on your screen.
The pictures are very good in daylight conditions.
20MP front camera also does a good job. The selfies are of high quality.
By the way, Poco X3 has a very interesting mode. It is called a clone. You can take a photo or even make a video with your clones. This is very funny.
Portrait and macro photos also look great for a budget phone.
You know, even night photos are amazing for a $200 smartphone. Poco X3 has a night mode, and I recommend you to use it when you take photos in low light conditions.
Sample Videos
As I already said, Xiaomi Poco X3 records video in 4K resolution at 30 fps. There is image stabilization in 4K. The video is really smooth.
By the way, you can also shoot video in 1080P at 60 fps.
The video is high detailed, while the colors are vivid. I really like the video quality of Poco X3, both day and night.
Poco X3 didn't disappoint me and even surprised a little. This smartphone has a stunning camera for its price. There are many useful shooting modes, for example, macro, portrait, night, clone, and others.
I also like a video stabilization in 4K resolution. The footage is very smooth. Also, it is highly detailed and has well-saturated colors.
So, I think you will be glad about the camera of this $200 smartphone.
Battery
Also, Poco X3 has a good battery capacity of 5150mAh. I cannot say anything about battery life right now, because I only use this smartphone for a couple of hours. We will post a video with a battery test later.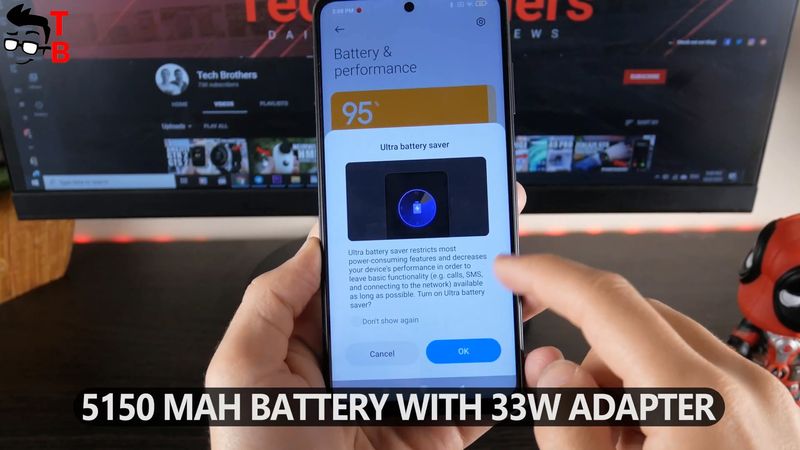 I am really surprised that Poco X3 supports 33W fast charging.
Connectivity
Poco X3 is a global smartphone, so you can use it worldwide. The phone was released only one month ago, but it doesn't support the 5G network, because this is a budget phone.
Xiaomi's new device has dual SIM support. There is also NFC support for contactless payments.
Speaker
Poco X3 NFC continues to amaze me. This time, I am surprised by the dual speaker.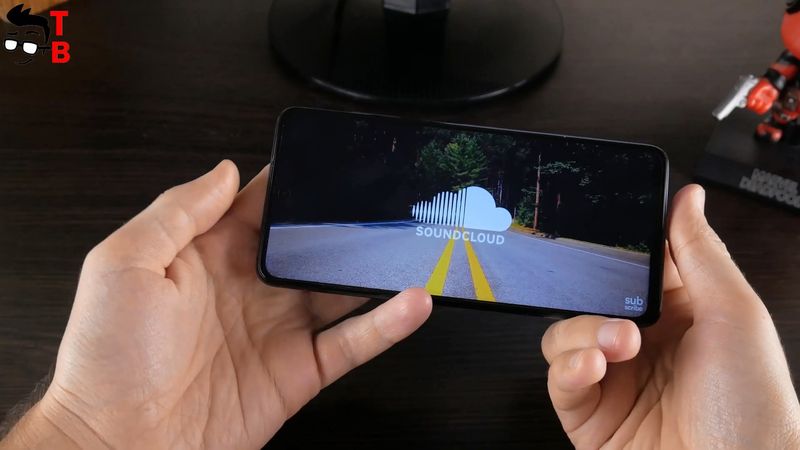 When you listen to music or watch videos, the audio comes from the bottom and top of the smartphone. The sound is very loud, and quite good quality.
By the way, 3.5 mm audio jack can be useful for someone. However, I have been using wireless earbuds for a long time.
Conclusion
You know, I really like the new Poco X3 smartphone, and most likely, it will be my daily driver.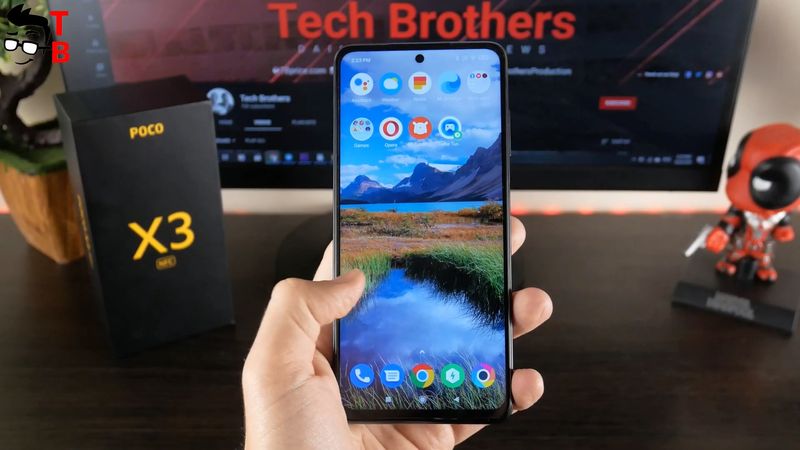 Subscribe to our channel – Tech Brothers, not to miss new videos about Poco X3.
Do you like the new Poco X3 NFC phone? Write in the comments below.