Today we have review and unboxing of very interesting device called Pandora's Box 5S. This is arcade game console with 999 built-in games. Moreover, it is designed for two players, and supports VGA port, so you can connect it to your old TV to feel as much as possible the 90-s. So, let's start with unboxing, and then play some games.
[wpsm_offerbox button_link="https://www.gearbest.com/handheld-games/pp_1391487.html?wid=21&lkid=13678417″ button_text="Buy it now" price="$155.99″ price_old="$165.99″ title="Pandora's Key 5s" description="999 in 1 Video Games Arcade Console Machine Double Stick Home" thumb="http://www.tbprice.com/wp-content/uploads/2018/04/pandoras-box-5s-review-arcade-games-price-buy-2018.jpg" ]
Pandora's Box 5S: Unboxing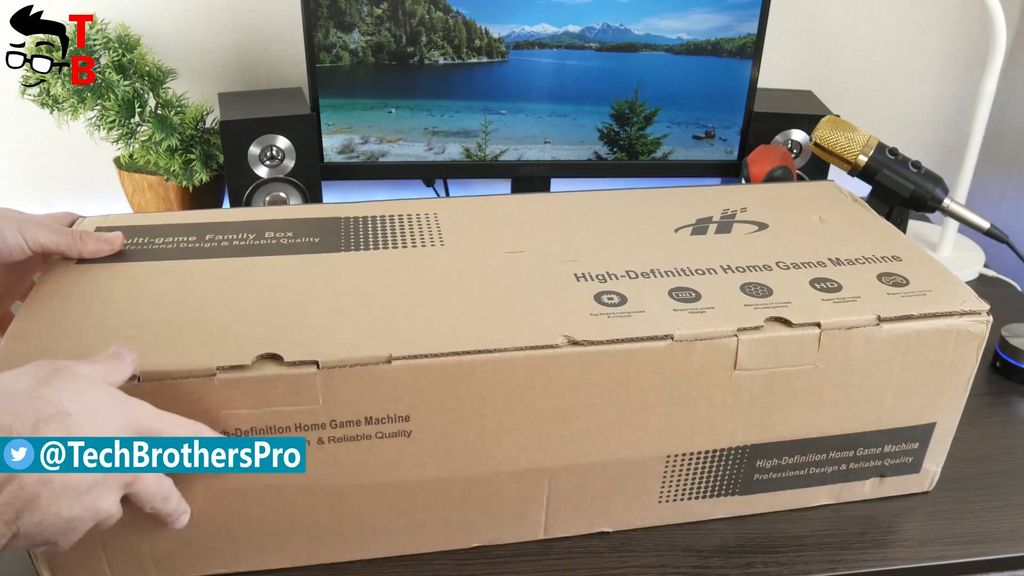 Pandora's Box 5S is really big device. I didn't think that it is so big, when looked at Chinese online store. So imagine my surprise, when I received the large package of 70 by 24 by 16 cm. The device comes in brand box with some inscriptions, such as Multi-game family box, hundreds of classic games, Super High Video resolution, and other stuff. It sound impressive, and I already want to play.
When you open the box, you will see different accessories, such as power supply, VGA cable, HDMI cable, USB cable, two spare gaming buttons and user manual in English. The cables are really long and strong, so you shouldn't have any problems.
Now let's look at Pandora's Box 5S.
Pandora's Box 5S: Design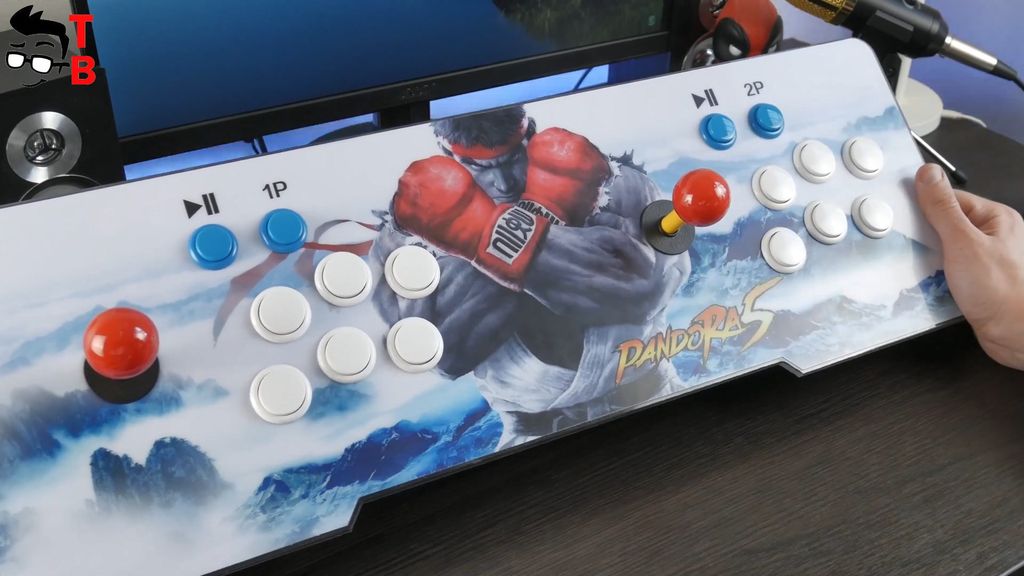 Just like the package, the gaming console is pretty big. Also it weights about 3.2 kg. The image on device is beautiful; however, it would be cool if the buyer can choose from some images. Maybe, there is, but GearBest online store sells only with this design.
Here you can see two sets of buttons for two players, such as joystick, play/pause, player, and A/B/C/D/E/F buttons. The buttons are not signed, but I think this is not a problem.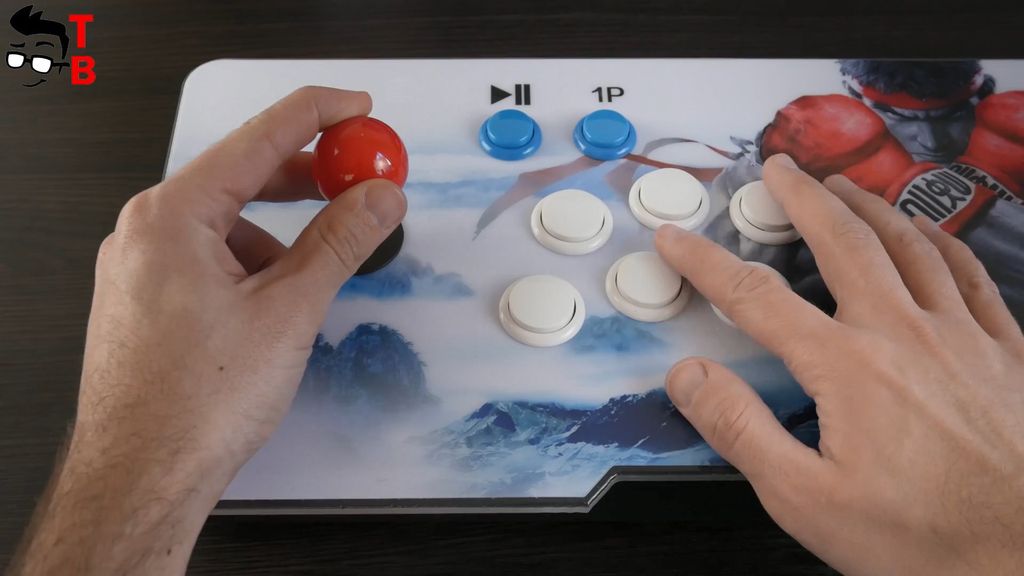 The rear panel provides different ports. There are connectors for both new and old TVs. So, you can use HDMI port to connect Pandora's Box 5S to new TVs or monitors, as well as VGA port to connect to old TVs. Also there is power port, 3.5 mm audio jack, volume rocker, CFG button, and two USB ports. I am not sure why you need USB ports, because there are already 999 pre-installed games, but maybe you can download even more.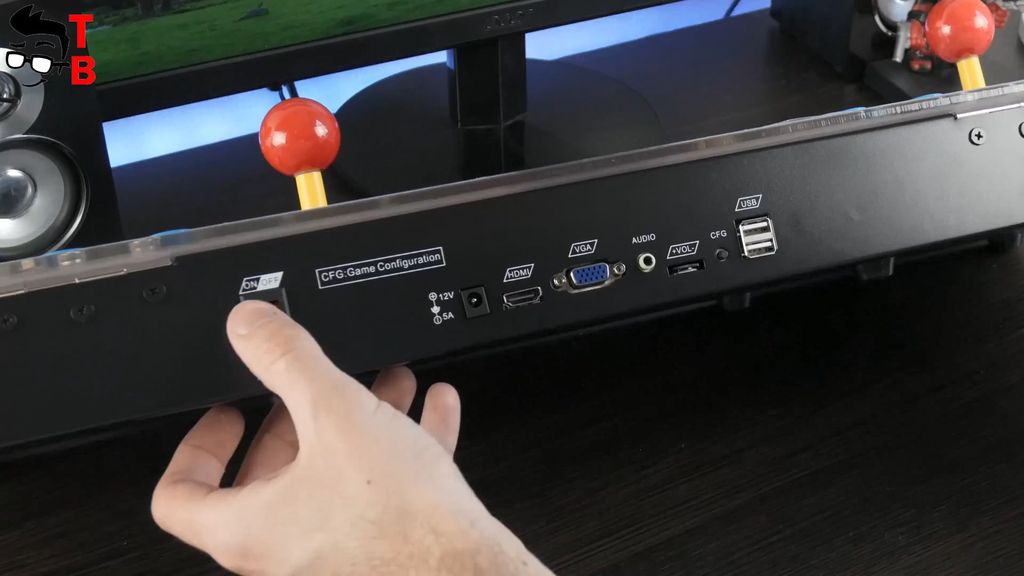 By the way, I cannot see speaker grilles, but Pandora's Box 5S has built-in speaker. Another interesting feature is RGB backlight of buttons.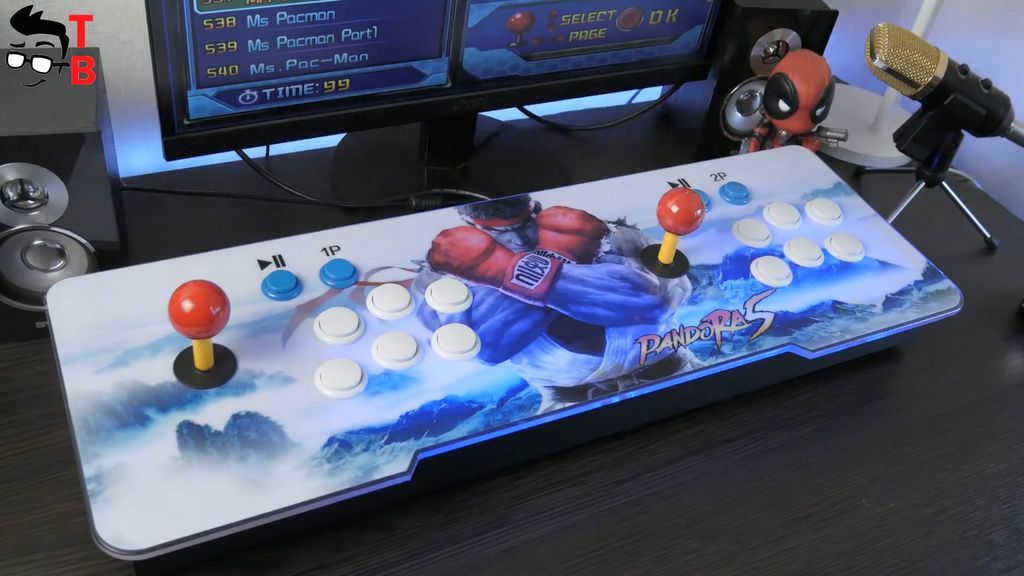 Pandora's Box 5S: Games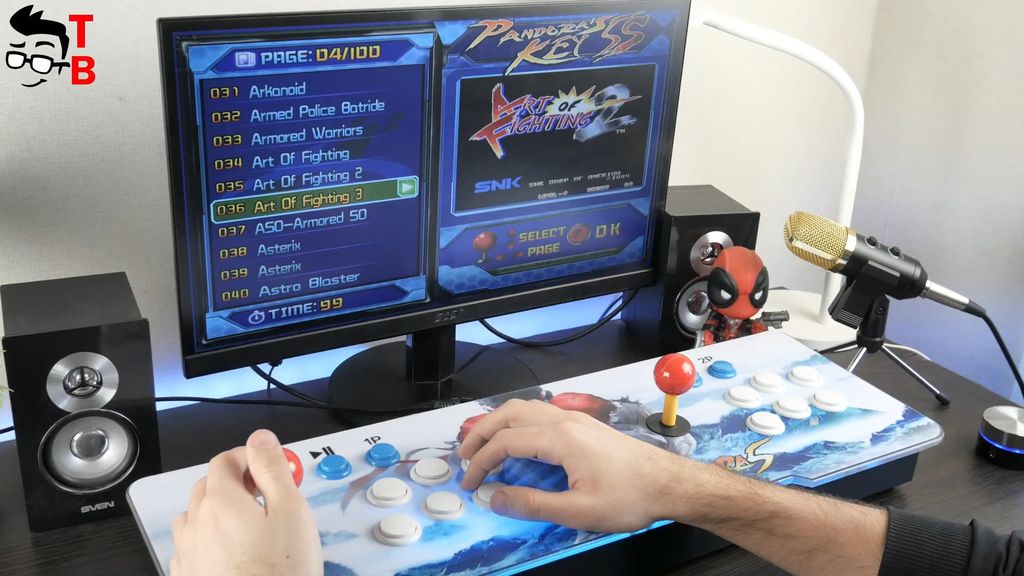 I don't think that you are really interested in specifications, moreover, there is no information about hardware on GearBest product page. So, let's turn it on, and play some games.
So, I connected Pandora's Box 5S to my monitor through HDMI cable. When the gaming console is loaded, you will be the menu with all games. The left side of the screen provides the list of games, while on the right you can see preview. Also, there is a tutorial how to select the game with buttons and joystick.
I found very interesting games from my childhood, such as original Mortal Combat, Super Mario, and even Simpsons. As you can see, there are 999 games in total. Let's play some of them.
I want to note that games are started pretty fast. You shouldn't wait for a long time to play the game. As for the performance, I don't have any problems. All the games are retro, so you don't need a super powerful hardware to run them.
Pandora's Box 5S: Conclusion
So, Pandora's Box 5S is amazing gaming console with retro games. It has the sets of buttons for two players, built-in speaker, RGB backlight, 999 games and connectors for both old and new TVs. If you have nostalgia, or you are a fan of retro games, then Pandora's Box 5S will be great device for you. To be honest, I do not see any flaws. It is great gaming console for its price – about $150.
[wpsm_offerbox button_link="https://www.gearbest.com/handheld-games/pp_1391487.html?wid=21&lkid=13678417″ button_text="Buy it now" price="$155.99″ price_old="$165.99″ title="Pandora's Key 5s" description="999 in 1 Video Games Arcade Console Machine Double Stick Home" thumb="http://www.tbprice.com/wp-content/uploads/2018/04/pandoras-box-5s-review-arcade-games-price-buy-2018.jpg" ]
Pandora's Box 5S Review Video