Recently, Oukitel Company has released another rugged smartphone called Oukitel WP19. You know, this Chinese manufacturer is associated with rugged phones to me, although they also have ordinary mobile devices.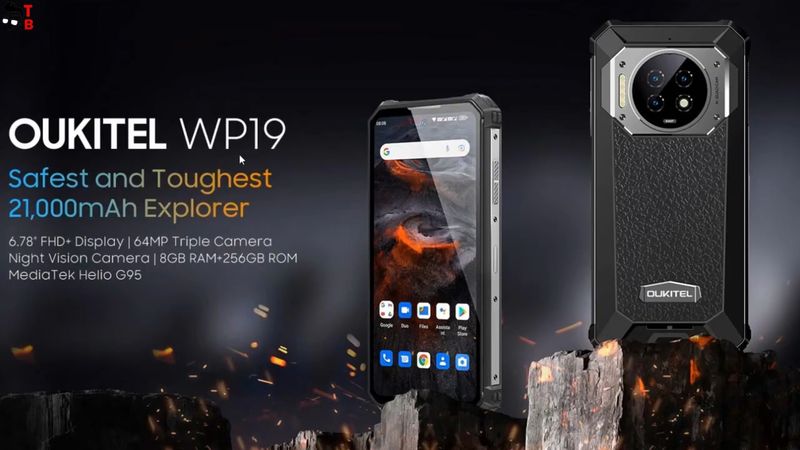 However, the main feature of Oukitel WP19 is not a waterproof and shockproof design, but 21000mAh battery. It is impressive, isn't it?
OK, let's talk about other features of the new smartphone, and then talk about the price.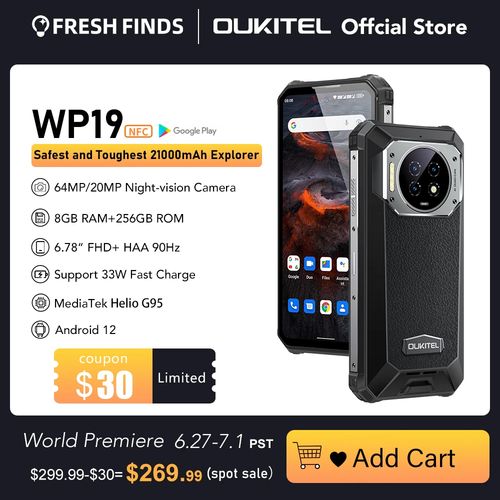 Oukitel WP19 Rugged Night Vision Smartphone - Aliexpress
as of November 17, 2023 2:33 pm
Design
As I already said, Oukitel WP19 is a rugged smartphone. We have already tested some rugged phones from Oukitel on our channel – Tech Brothers, and they look similar to each other.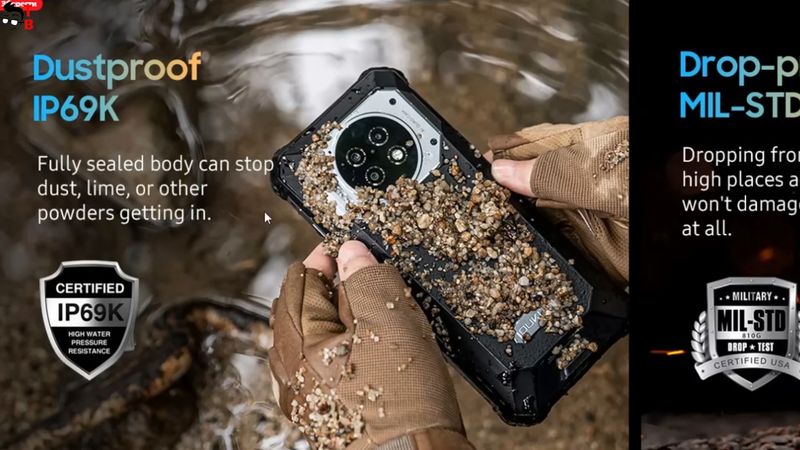 Oukitel WP19 is waterproof by IP68 rating, dustproof by IP69K rating and shockproof by military standard.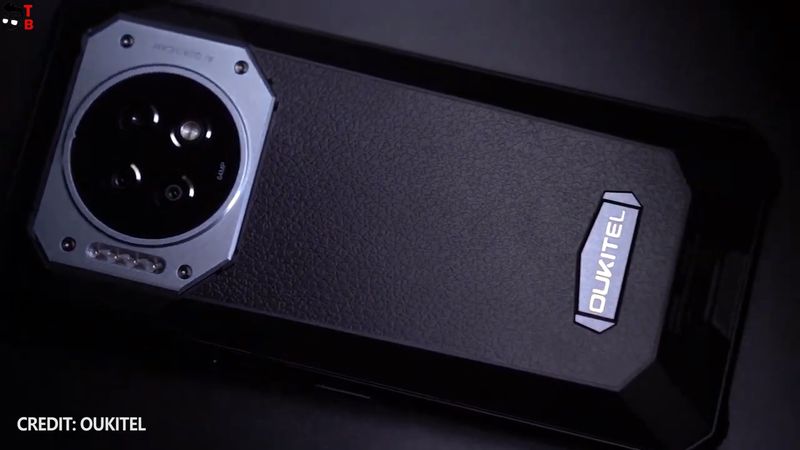 The smartphone has a metal frame around the rear camera, as well as metal side faces. The rear panel looks like it is made of leather, but I don't think it is a real leather.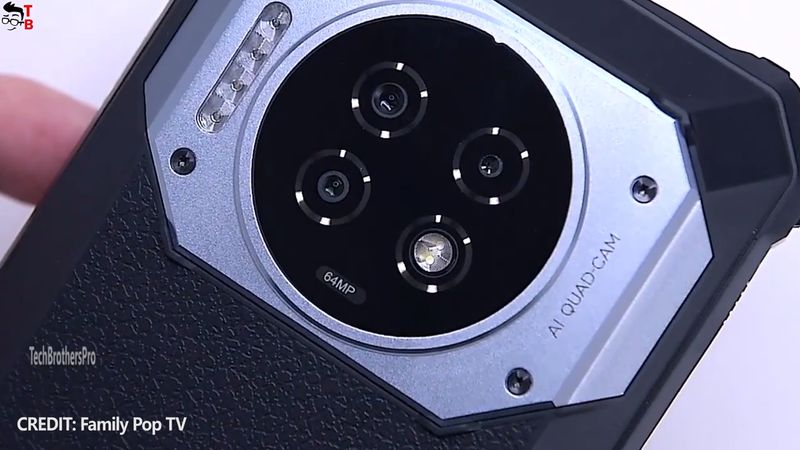 There is a triple camera on the back and four IR emitters for night vision shooting. We will talk about camera a little later in this article.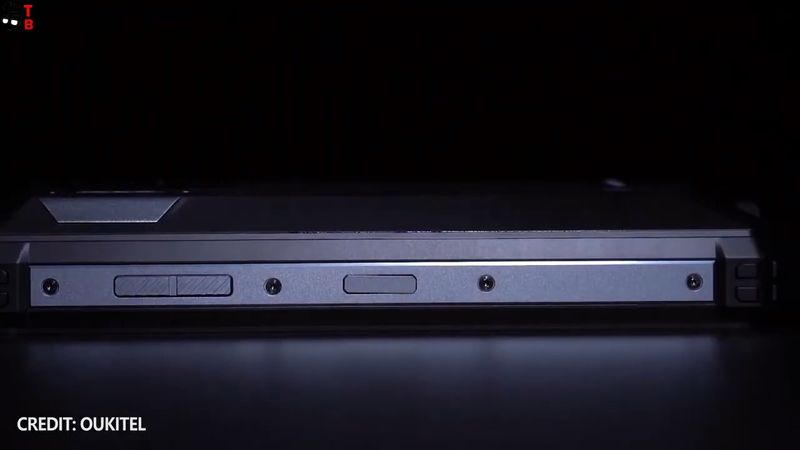 A fingerprint reader is located on the side face. Another feature of the new Oukitel smartphone is dual SIM slot and dedicated slot for microSD memory card. That's very good.
Like the other rugged phones, Oukitel WP19 has dedicated SOS button and customizable button.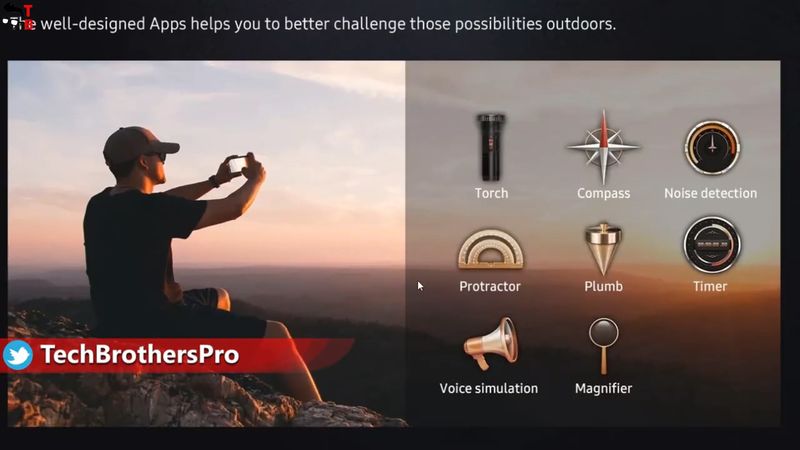 I have already told you about very big battery of this smartphone, but you also should know about dimensions and weight. You know, Oukitel WP19 is very heavy smartphone. It is 570 grams.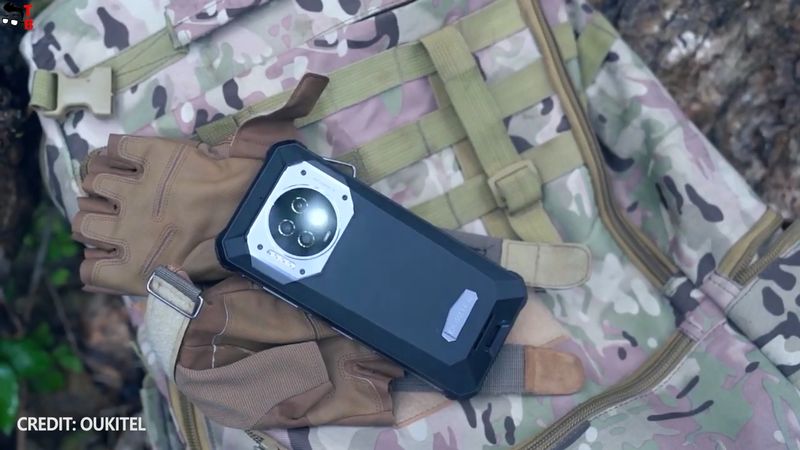 For comparison, the ordinary smartphone in 2022 weights about 200 grams. The previous model Oukitel WP18 with 12500mAh battery weights 430 grams.
Talking about dimensions, it is 178 by 84 by 29 mm. So, this smartphone is three or even four times thicker than other mobile devices.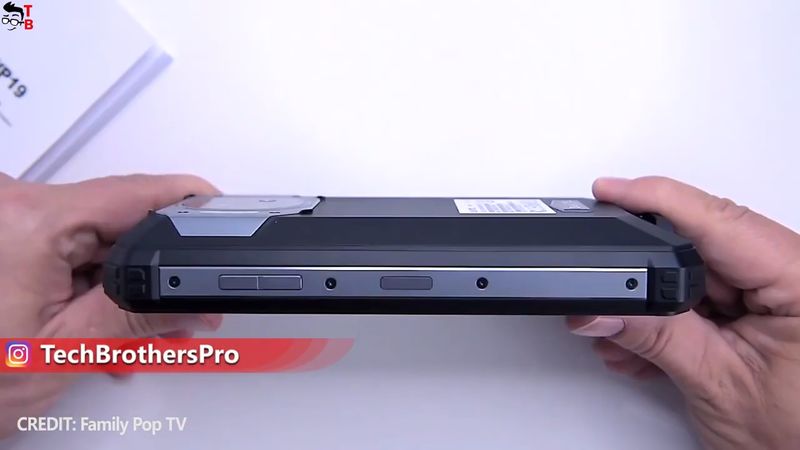 Oukitel WP19 is a real brick in your pocket. You should pay attention to this before buying the new smartphone.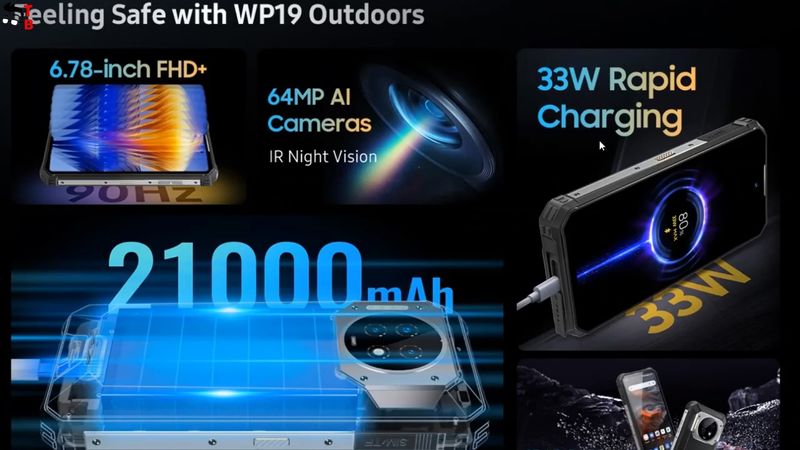 On the front panel, we can see a hole-punch display with 6.78-inch diagonal and Full HD+ resolution.
Performance
As for performance, Oukitel WP19 also looks very good. It is powered by Helio G95 chipset, and comes with 8GB of RAM and 256GB of storage. As I already said, you can use a dedicated slot for microSD memory card.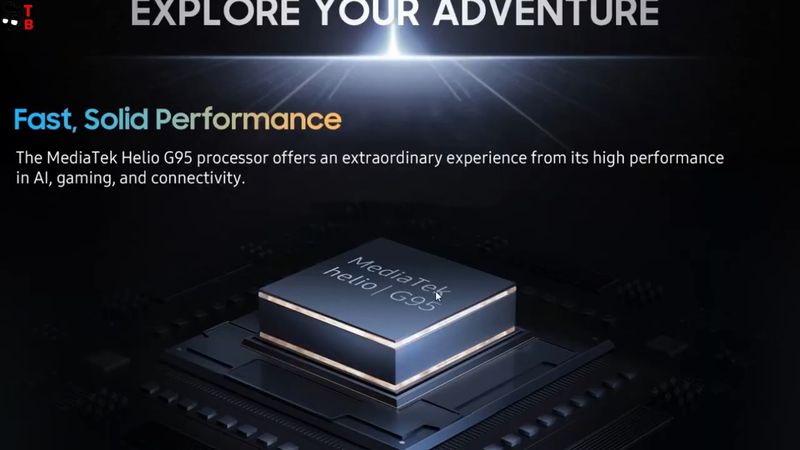 So, the smartphone shouldn't have any problems with running most games.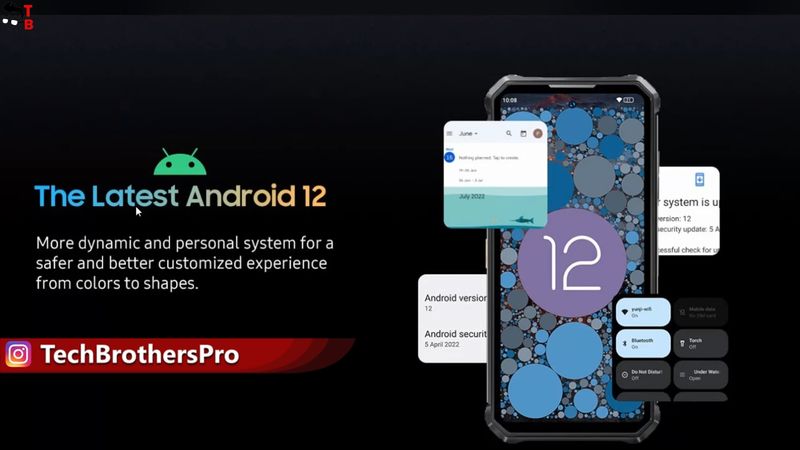 By the way, Oukitel WP19 runs on the latest Android 12 operating system.
Camera
The camera is another highlight of the new phone.
The main sensor on the rear panel has 64MP resolution, while the second sensor is 2MP macro. The third sensor is from Sony, and it has 20MP resolution. It is designed for night vision.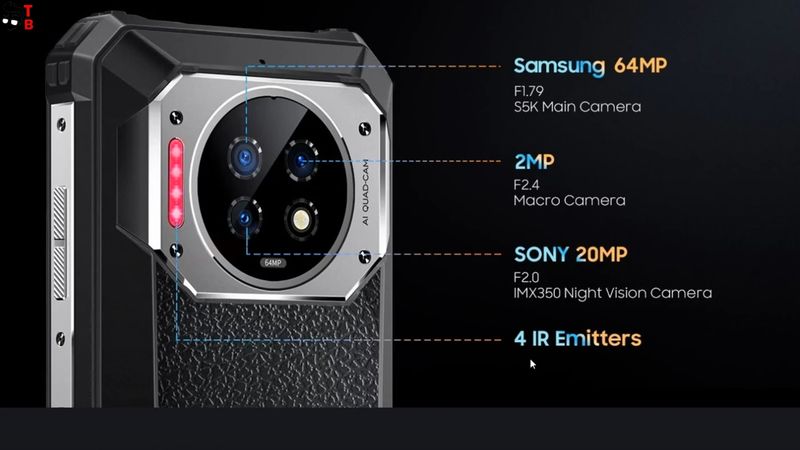 There are also four infrared emitters to shoot photos in a total darkness.
I cannot say anything about night vision camera yet, but I am very interested to test the smartphone and share the pictures with you. I will try to get the new Oukitel phone, and make unboxing and full review.
Battery
Finally, the main feature of Oukitel WP19 is 21000mAh battery. It is very big, and the Chinese manufacturer promises 7 days of battery life on a single charge, and up to 94 days in standby time.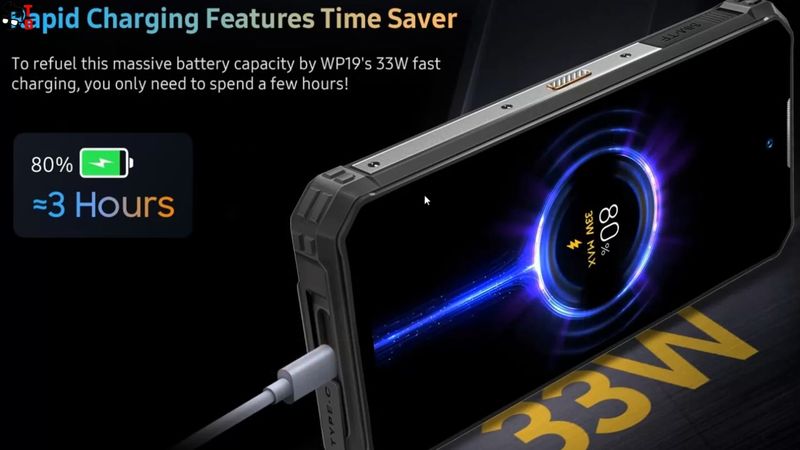 By the way, the smartphone also supports 33W fast charging. That's good, but I still think that full battery charge will take about 4 hours.
Price and buy
You know, Oukitel WP19 is already unveiled, but the sales will start on June 27.  There is a product page on Aliexpress, and we can see that the price of the new phone will be $270.
In my opinion, this is a good smartphone for the price, but you should pay attention to the weight and dimensions. Oukitel WP19 is really large and heavy.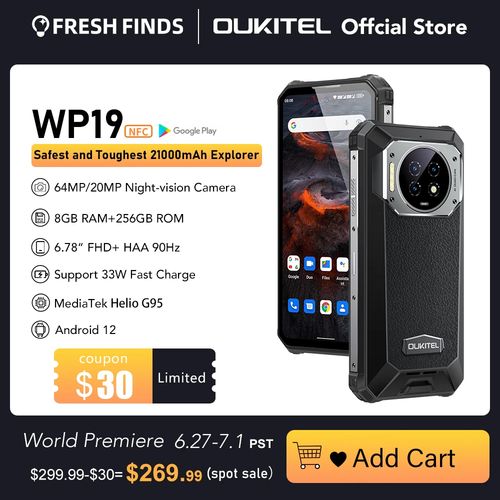 Oukitel WP19 Rugged Night Vision Smartphone - Aliexpress
as of November 17, 2023 2:33 pm