I have another budget projector under $200 with Full HD 1080P native resolution, 15000 lumens or 600 ANSI brightness, 5G Wi-Fi and screen mirroring support, and bidirectional Bluetooth support.
The specs of this projector are very good for the price, do you agree?
By the way, the new projector looks like a vinyl record player, and I really like its design.
So, this is OTOUCH K3 projector, and today we will be doing a full review of it.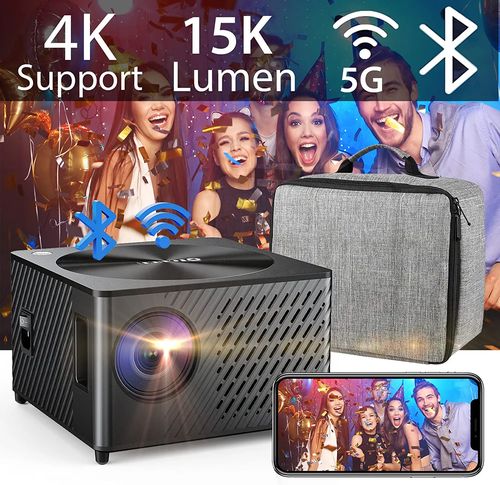 OTOUCH Native 1080P Projector - Amazon - Extra $50 OFF COUPON
as of September 9, 2023 10:04 pm
Unboxing
So, this is the box the projector comes in. I have already told you about main features, such as screen mirroring, ultra-high brightness, native 1080P resolution.
We can also see a link to the official website on the side of the box.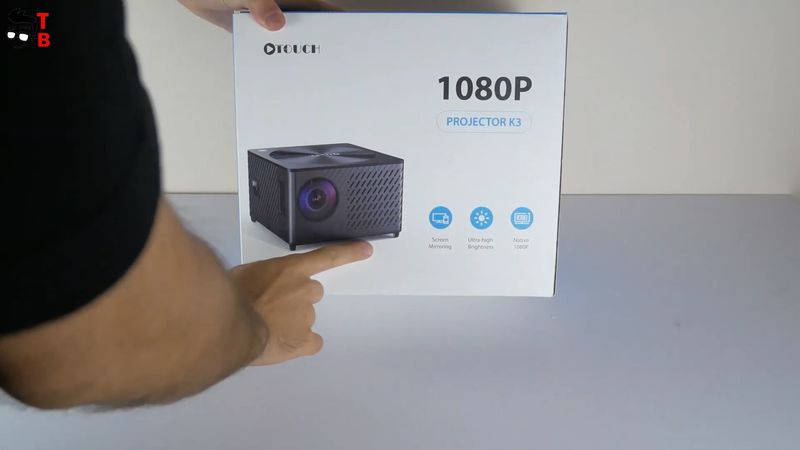 Inside the box, there is a high quality case. You know, this is one of the most useful accessories for storing and carrying projector.
In the case, we have a user manual, and cleaning tools.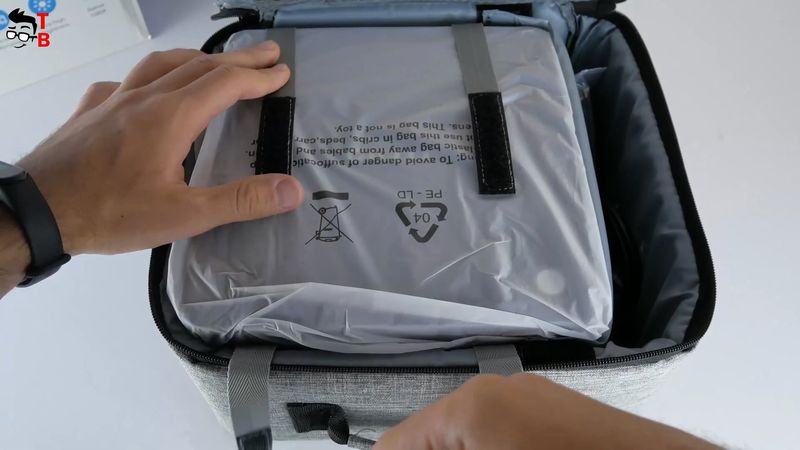 Then, there is a power adapter, AV cable, HDMI cable, kickstand and remote control.
By releasing the straps, you can take out a projector itself.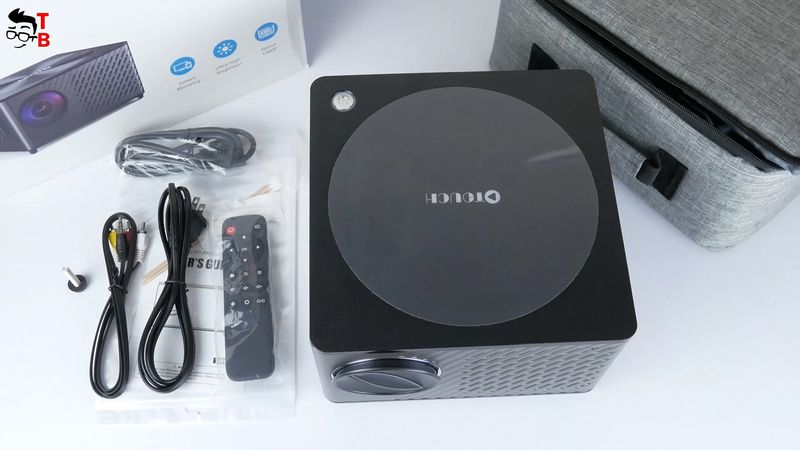 I want to remind you that the price of this projector is up to $200. To be honest, I am surprised by the quality of carrying case and overall the package. The first impressions from unboxing are very good.
Design
Talking about design of OTOUCH K3 projector, it also looks premium.
As I already said, it reminds me of phonograph or record player. By the way, the manufacturer says that you can peel off a protective film on the top surface to see a nice disk in the shape of a glittering vinyl record.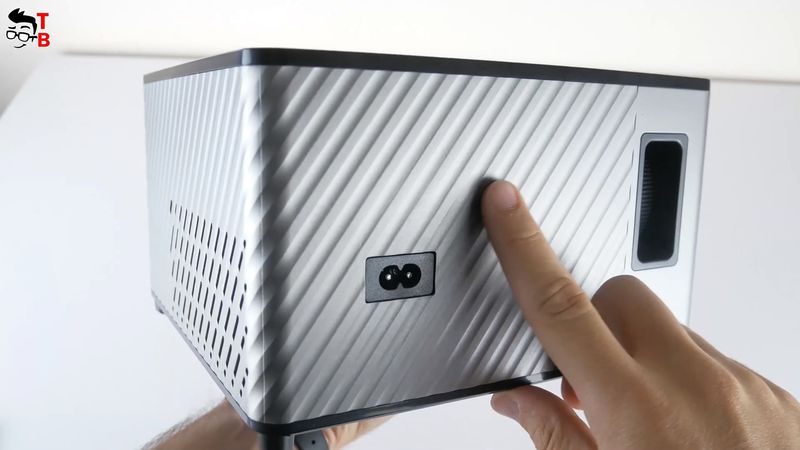 In addition, the top panel has a kind of leather cover. The side faces are made of plastic, but they also have a nice texture.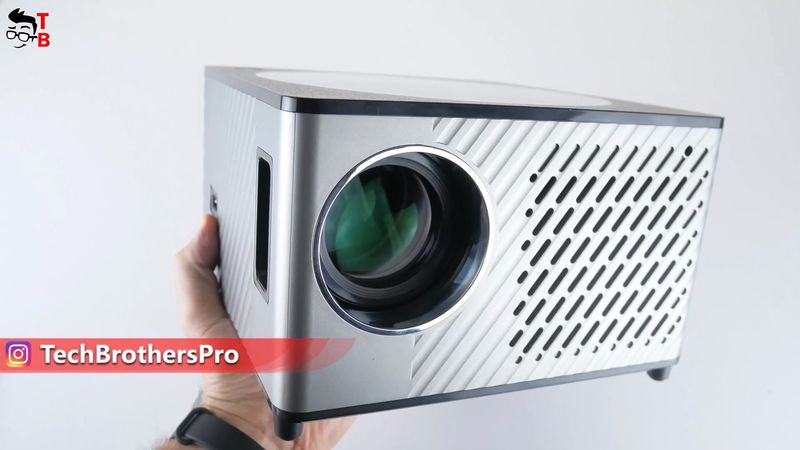 On the front, we can see a lens and a ventilation grill.
A speaker is located on the back.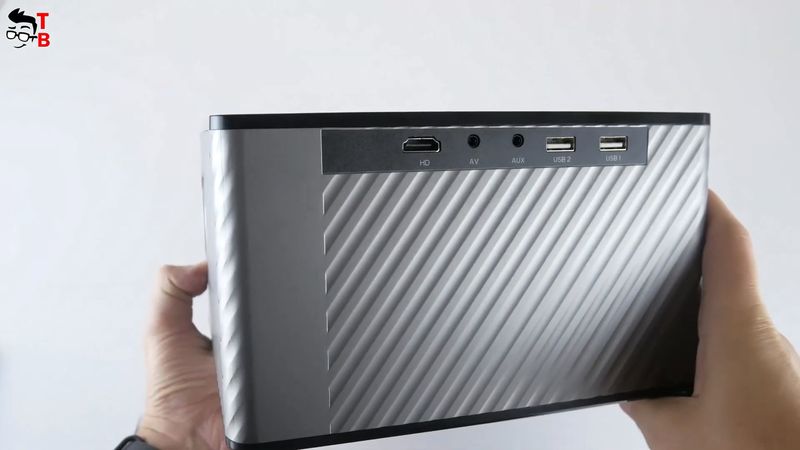 All connectors and ports are on the side, such as HDMI, AV, AUX, and two USB Ports.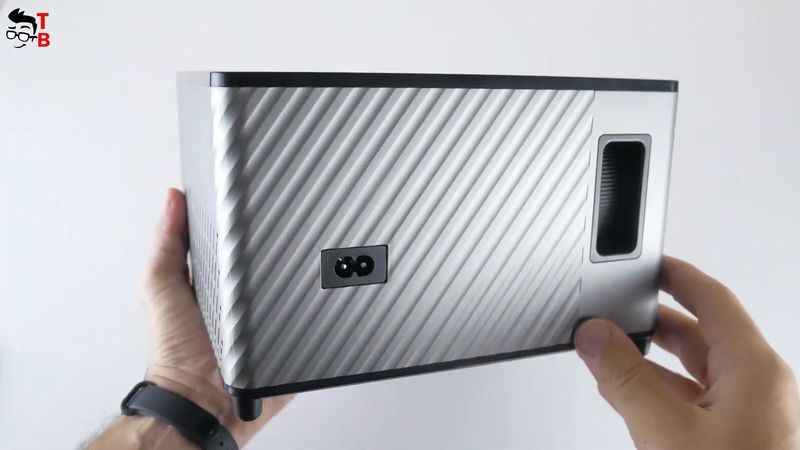 A power socket and focus wheel on the other side.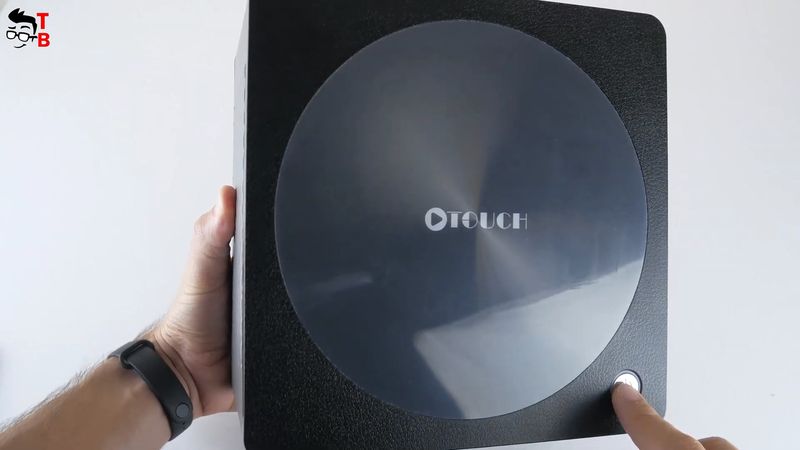 You know, a projector has only power button at the top, and I think it is OK. I never use the control buttons on the projector because there is a remote control.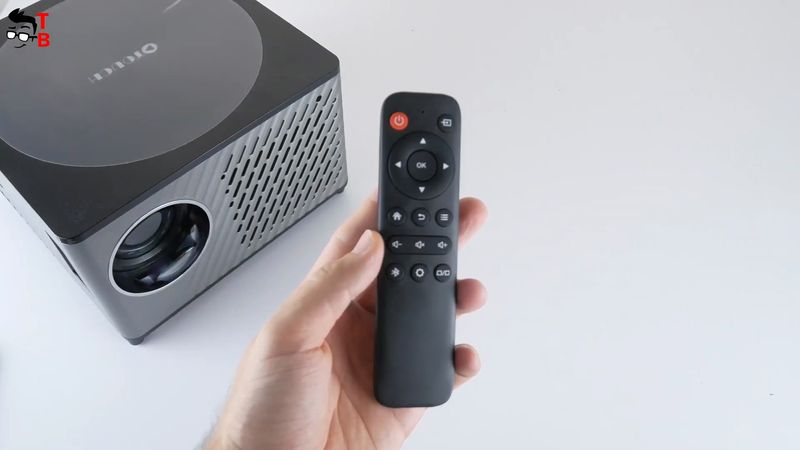 It is powered by two AAA batteries, and it has a power button, source button, navigation buttons and OK, home, return, menu, volume up/down and mute, Bluetooth, settings and keystone correction.
By the way, there is no a keystone correction wheel on the projector, because it uses a digital one. You can adjust a keystone in the settings menu or using a remote control.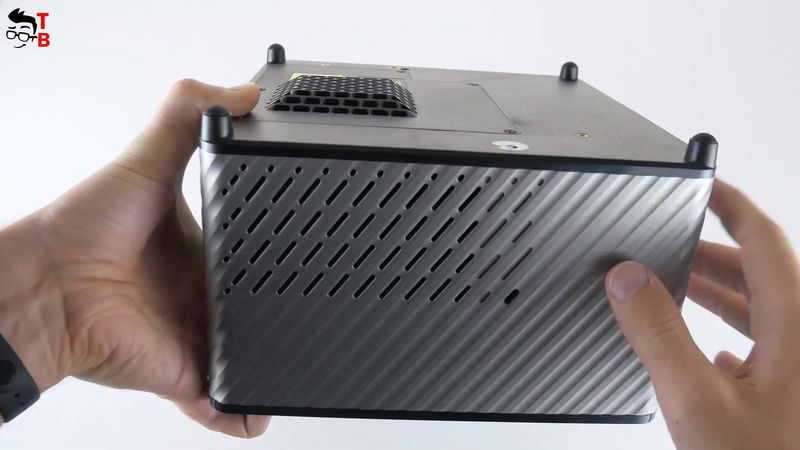 You know, I was surprised to see the air inlet at the bottom. Usually, it is located on the side. Because of this, the projector stands on the high rubber feet.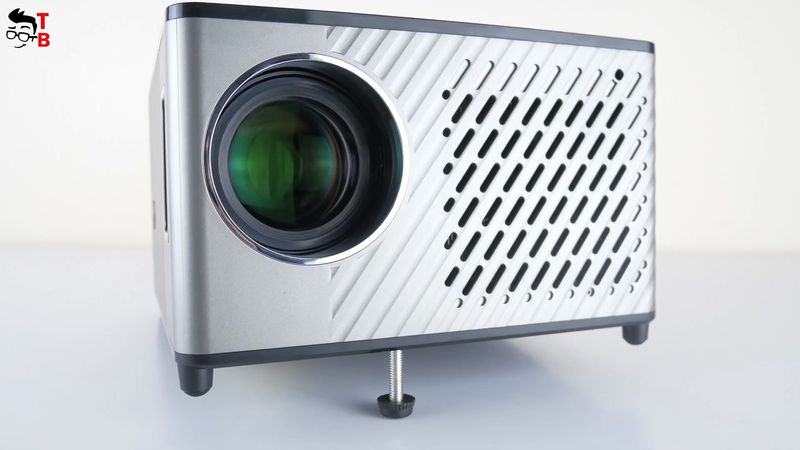 There are also ceiling mounts at the bottom, as well as a mount for kickstand. As I said before, a kickstand comes in a package.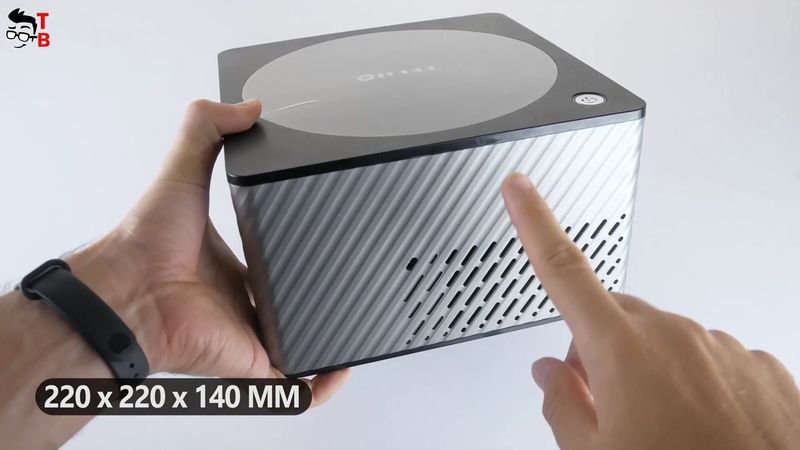 By the way, I didn't tell you the dimensions of projector. It is 220 by 220 by 140 mm. The weight is 2080 grams. So, this is not very compact projector.
Specifications
Before turning on the device, I want to show you a specifications list in the user manual.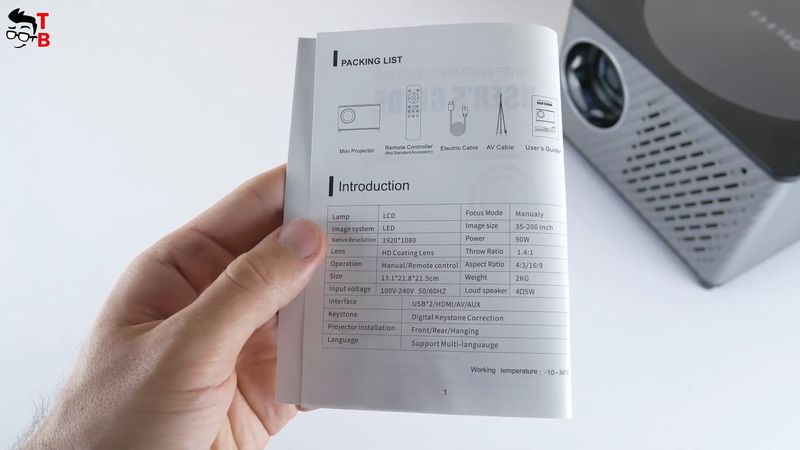 OTOUCH K3 projector has LCD lamp and LED image system. The native resolution is Full HD.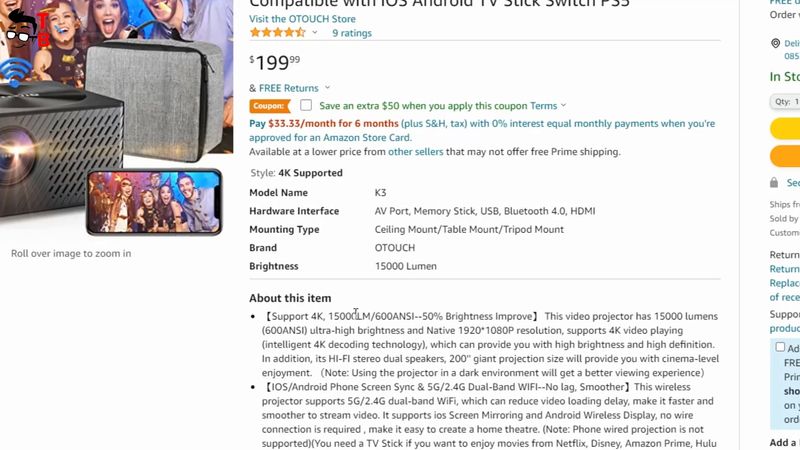 The image size is from 35 to 200 inches, and throw ratio is 1.4 to 1.
You know, there is no information about brightness in a user manual, but on Amazon product page, we can see 15000 Lumens or 600 ANSI.
Settings
Now, let's take a look at the user interface and settings of the new OTOUCH projector.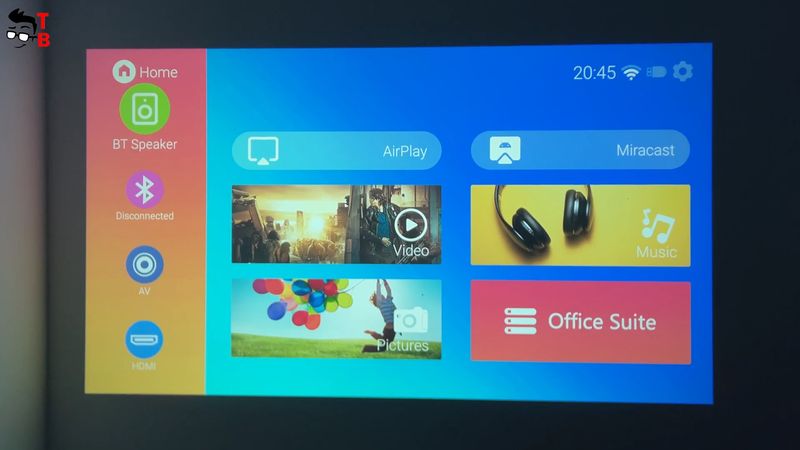 On the home page, we have a Bluetooth speaker, Bluetooth connection, AV and HDMI.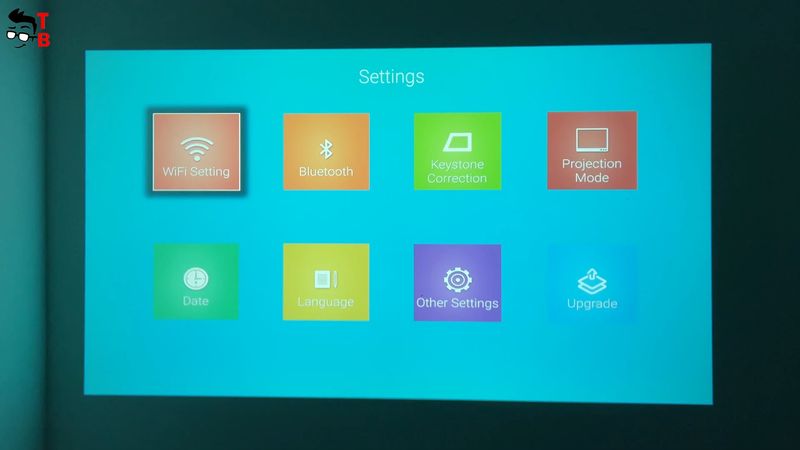 Then, we can go to AirPlay and Miracast to connect a smartphone to projector via Wi-Fi. A little later, we will check it.
You can also connect a USB Flash drive, and open a video, music, pictures or office suite.
In the settings menu, we have Wi-Fi settings, Bluetooth, Keystone correction, projection mode, date, language, other settings and upgrade.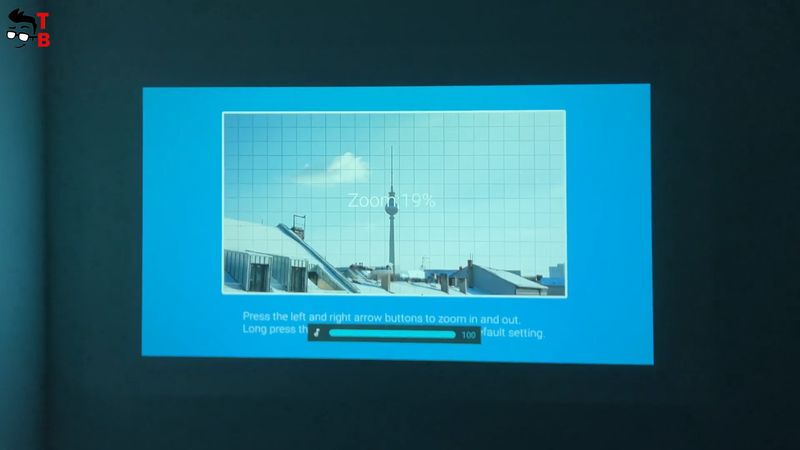 I have already told you that OTOUCH K3 projector has digital keystone correction. Actually, you can change a digital zoom, a horizontal zoom, a vertical zoom and 4-point keystone correction.
In a projection mode, you can change a projection direction. This is a useful function if you plan to place the projector on the ceiling.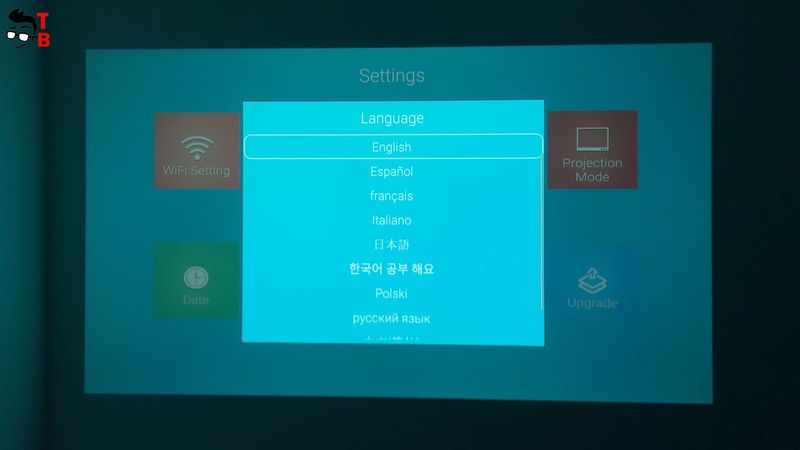 Talking about supported languages, there are about 10 available, such as English, Spanish, French, and others.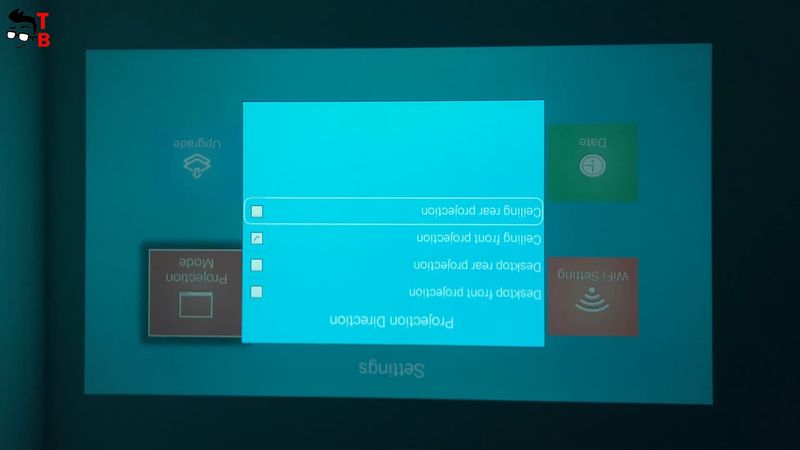 In the other settings menu, there are sleep settings, boot settings, factory reset and about the system.
You know, I didn't find a menu to change a brightness, a contrast or other projection settings.
Wi-Fi and Screen Mirroring
Now, we can test a screen mirroring function, and connect smartphone to the projector via Wi-Fi.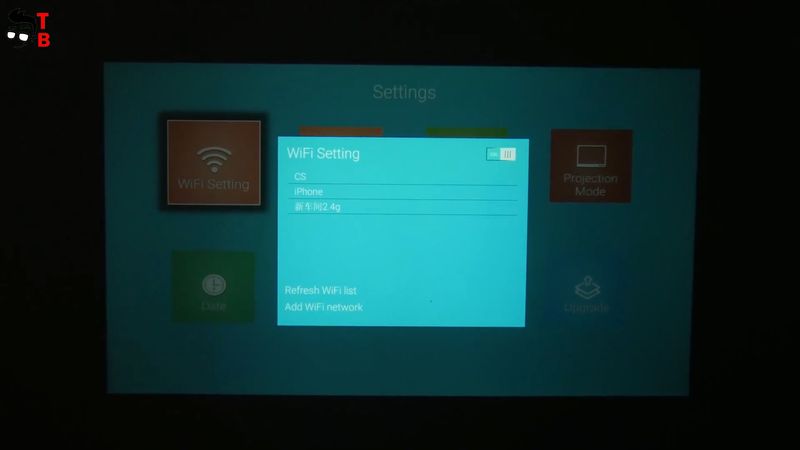 First, you need to go to the settings menu on projector, and then Wi-Fi settings.
Here you need to connect to the same Wi-Fi network as your smartphone.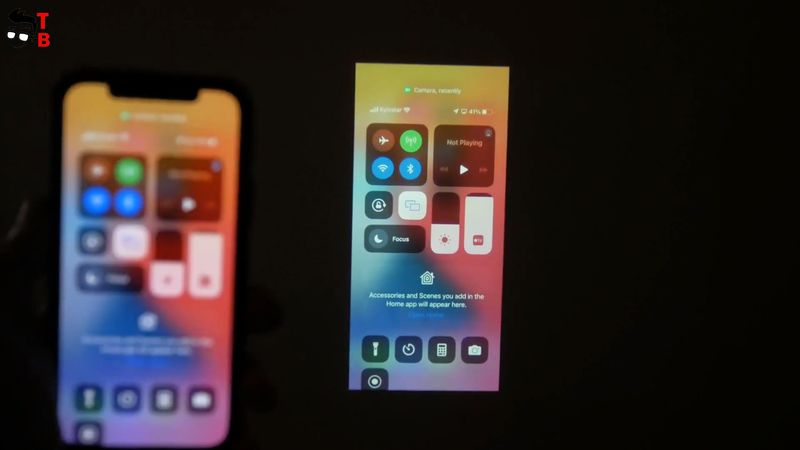 I have the iPhone, so I will go to the AirPlay menu. If you have Android device, then you should go to Miracast.
Finally, take your smartphone, open a screen-mirroring menu, and select OTOUCH projector. That's all.
By the way, the latency is quite low, so you can even try to play games.
Bluetooth Connection
Another feature of the new OTOUCH projector is a Bluetooth speaker mode.
You can press a button on remote control or choose a Bluetooth speaker mode on the main page.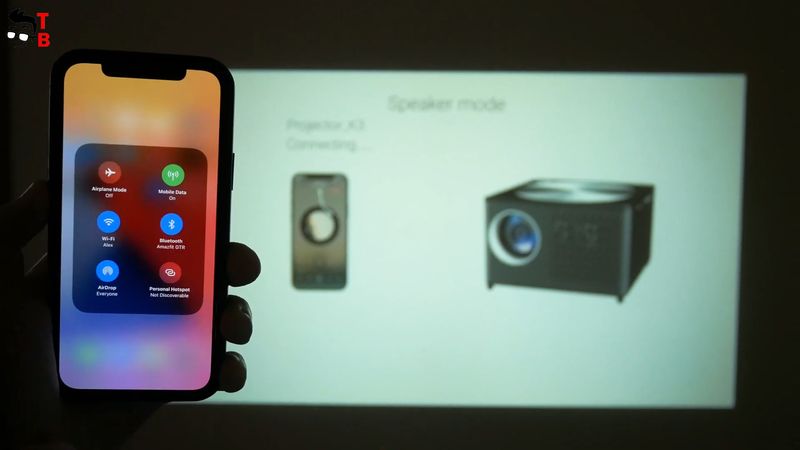 Now, take your smartphone again, and go to the Bluetooth settings. Here you will find OTOUCH K3 device.
When the projector is in Bluetooth speaker mode, the projection is turned off, and there is only a sound from the speaker.
Speaker Quality
Talking about speaker, it is actually dual with a power of 5W.
The sound quality is very good. It has good bass as well as high volume.
Noise Level
I also want to measure a noise level of this projector.
As you can see, it is about 75 dB near the projector, and about 33 db at 1 meter.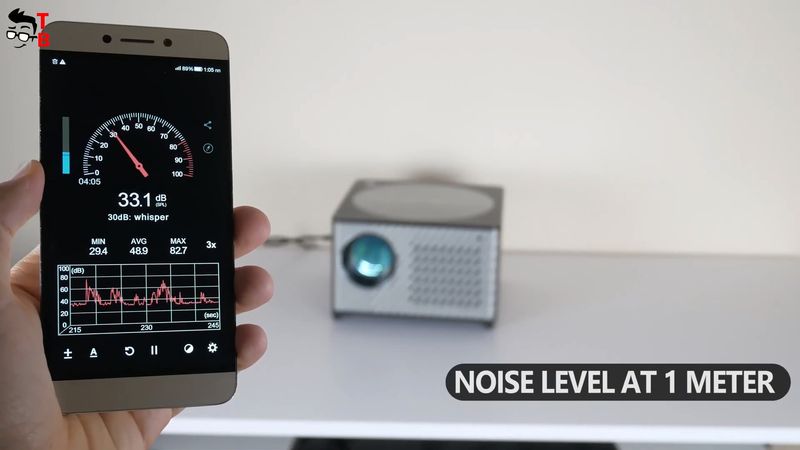 OTOUCH K3 is not very noisy.
Image Quality
Finally, we can check the quality of the projection.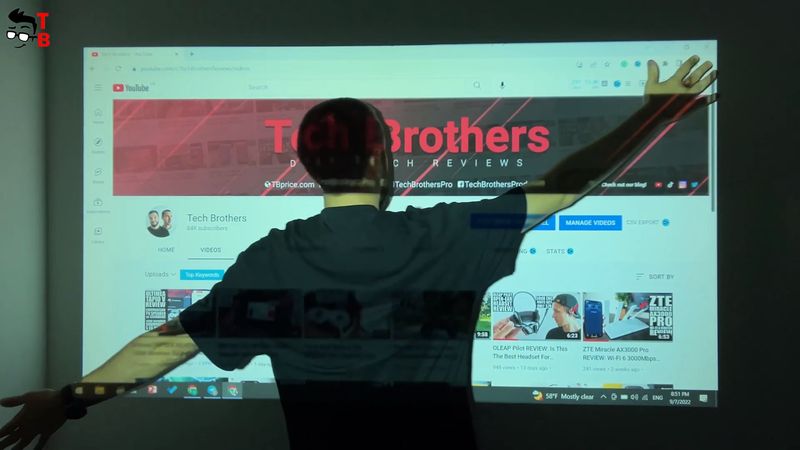 First, you need to know that I placed a projector at about 2 meters from the wall, and I have 80 inches screen size.
As I already said, a throw ratio of this projector is 1.4:1.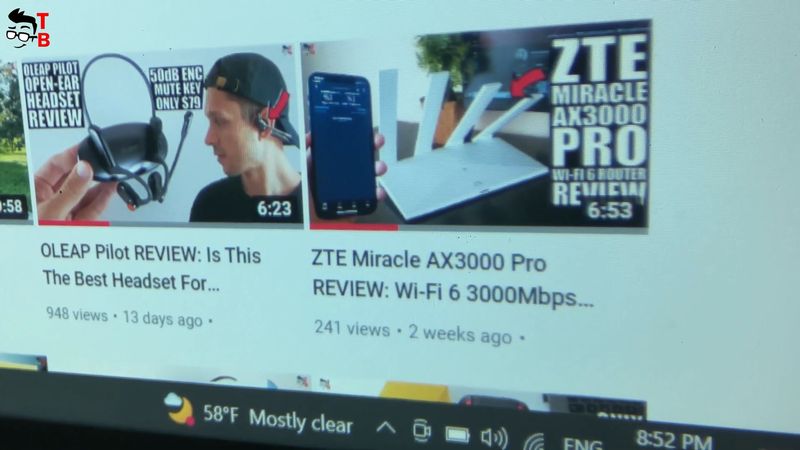 It also has Full HD 1080P native resolution. The image is really clear, so you can read a small text. However, I noticed that the picture is a little blurry in the corners. This is a problem of most budget projectors.
The manufacturer says that a contrast ratio is 12000:1, but I cannot verify it. To be honest, I wish the colors were more saturated.
Talking about brightness, it is 15000 lumens or 600 ANSI. A projector is very bright is a dark room. I would even like to turn down the brightness a little, but as I said before, you cannot do this.
Now let's check the projection in a room with the light on. I have a bright lamp in the center of the room, but the image is still good visible.
Of course, it is better to watch a projector in a complete darkness, but in some cases, you can use it during the day.
Conclusion
In conclusion, I want to say that OTOUCH K3 has very impressive specs for a budget projector under $200, such as 15000 Lumens or 600 ANSI brightness, 15000 to 1 contrast ratio, Full HD native resolution.
However, I cannot confirm a brightness, because I don't have a luminance meter.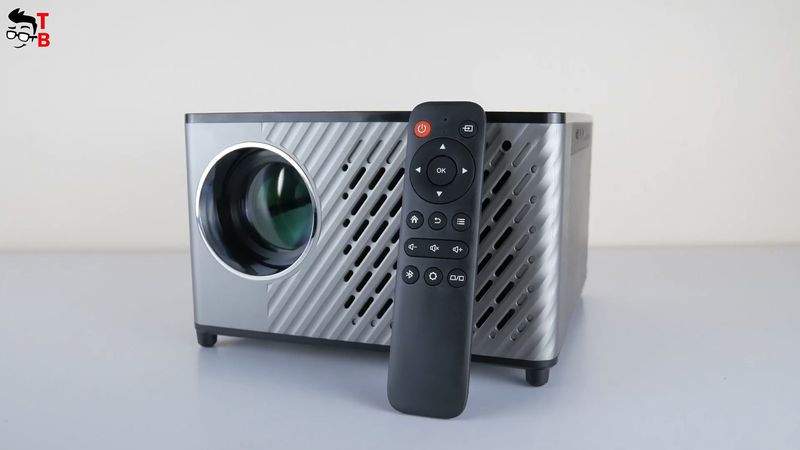 The other features, such as Wi-Fi and screen mirroring, Bluetooth speaker mode, and speaker quality itself, are also very good for a budget projector.
By the way, the design is very stylish, and I think it is also important for many people.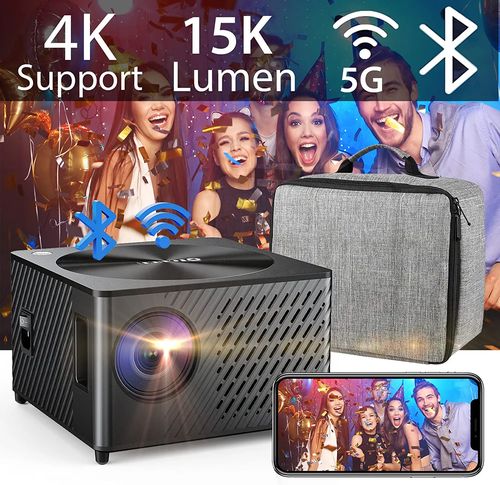 OTOUCH Native 1080P Projector - Amazon - Extra $50 OFF COUPON
as of September 9, 2023 10:04 pm