Being a graphic designer, expecting more from your laptop in terms of speed, performance, or storage is natural. The flawless functionality of your computer allows you to create eye-catching designs seamlessly using high-end software apps. 
To ensure that your computer performs excellently, it's important to keep it clean – internally and externally. You can try many ways for the smooth functioning of the device. Let's learn about all these methods in the article. 
Declutter Your Laptop 
Decluttering refers to cleaning your laptop thoroughly by deleting all unnecessary apps, files, and data no longer needed. The additional files you have on your laptop cost you time and effort when you are searching for important data. 
Erasing extra or duplicate files from the computer will make you more productive as you don't have to spend to find the right file. Plus, a clean laptop and a decluttered desktop reduce distractions to a significant extent. 
Learn Keyboard Shortcuts
Learning the keyboard shortcuts is one of the most powerful ways to improve your design productivity. Whether you are a graphic designer, a writer, a programmer, or a student, getting acquainted with keyboard shortcuts makes you stand out. 
The trick reduces the time you spend switching between the keyboard and the mouse. If you switch from Windows to macOS, the macbook ctrl alt delete might be something you need to learn about. You will find the Command key in place of Ctrl on your new computer. 
Deactivate Startup Items
Did you know each time you start your Mac, numerous apps or login items activate automatically? These apps consume storage, RAM, processing power, battery life, and more on your computer without you even knowing. 
The login items or the startup items run in the background and occupy a good share of system resources. So, check the background apps and deactivate those you don't need. You may also delete unnecessary login items. 
Update macOS and Apps
The outdated version of the operating system or applications running on the MacBook will make your system slow. As a graphics designer, you must be using several resource-consuming applications, so keeping them up-to-date is necessary. 
Updating the operating system ensures that the computer is free from bugs that can cause sluggish performance. The new software versions include security patches that keep security issues at bay. So, ensure to install available updates regularly. 
Optimize Laptop Storage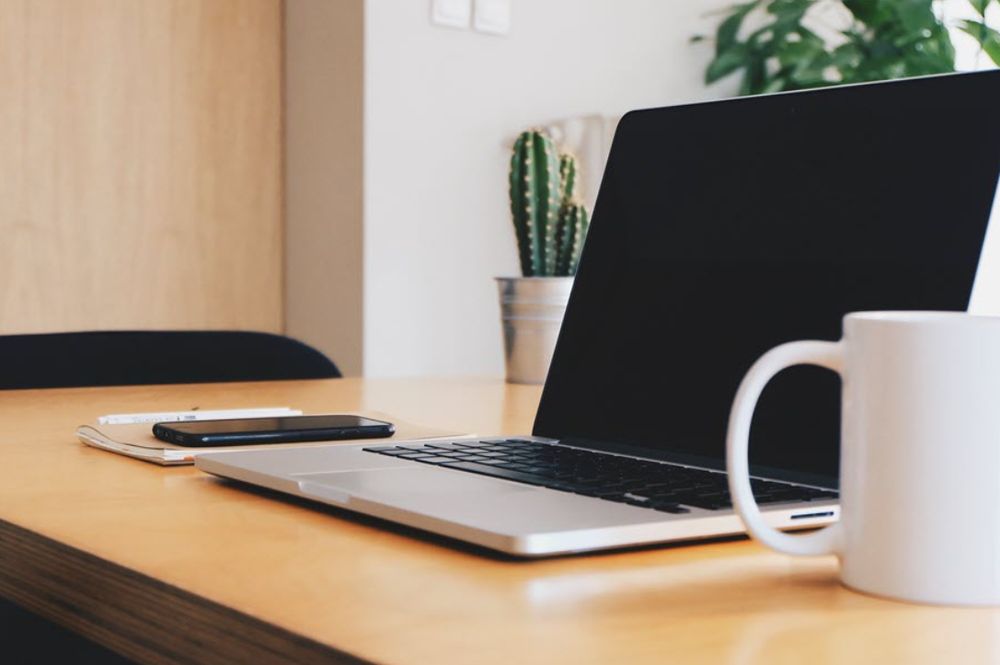 While deactivating background items saves a certain amount of storage, it's important to delete files and apps you no longer need. Identify the apps and other data that are not required anymore and delete them from the computer to optimize storage. 
After you delete any file from your Mac, it goes to the Trash and stays there for 30 days, after which it gets deleted automatically. So, don't forget to empty the recycle bin. This will allow you to delete the item permanently and claim space on storage media. 
Limit MacBook's Visuals
macOS has some great visual elements and they enhance your user experience, particularly when you are a graphic designer. Most users are unaware of the fact that these visuals consume more storage and battery power, resulting in faster battery drainage. 
So, as the first few workaround steps, you should try to minimize these visual features. Keep them optimal to the extent that the colors display accurately on your laptop screen. Turn off visuals that are not needed all the time. 
Go for Bigger RAM
Since volatile memory plays an important role in your computer's performance, try to get as high specs as possible. Although it's possible to add more RAM later, it is recommended that you buy 16 GB if the budget allows. 
MacBooks are pricey gadgets, and upgrading RAM can be unrealistic for many users. In that case, you can quit alternate apps and focus on working on one or two apps at any given time. This way, you may never feel any performance issues on your laptop. 
Connect External SSD
Most users have a 128 GB MacBook variant when it comes to storage, as buying a 256 GB model is quite expensive for many. Designing graphics requires you to download heavy-load applications for professional drawing and editing. 
These apps consume considerable storage on the drive; hence, connecting an external SSD is ideal. Keep all the resource-intensive applications on an external SSD to make your system run faster and ensure the availability of enough storage space for saving digital artwork. 
The Conclusion 
Having a fast computer will allow you to be productive in your everyday tasks, which is the key requirement for many graphic designers. The above-mentioned methods to optimize MacBook will allow you to get the best out of your laptops. 
Optimizing your MacBook for graphic designing is an ongoing process, so make sure to follow and repeat these steps once every few months for optimal performance.