Probably, you already know that the Chinese manufacturer OnePlus released two new smartphones recently: N10 5G and N100. If the first smartphone looks pretty good, then the second N100 is a weird device.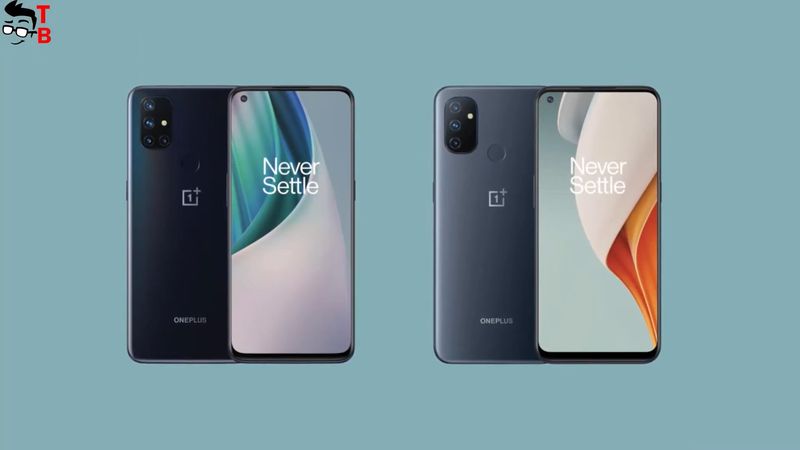 In this article, I want to compare OnePlus N100 with Poco X3 NFC and prove to you that you do not need to buy a new OnePlus smartphone.
Design
Both the new OnePlus smartphone and Poco X3 NFC have a hole-punch display. However, the hole with the front camera on the OnePlus N100 is located in the left top corner, while Poco X3 NFC has a front camera in the center.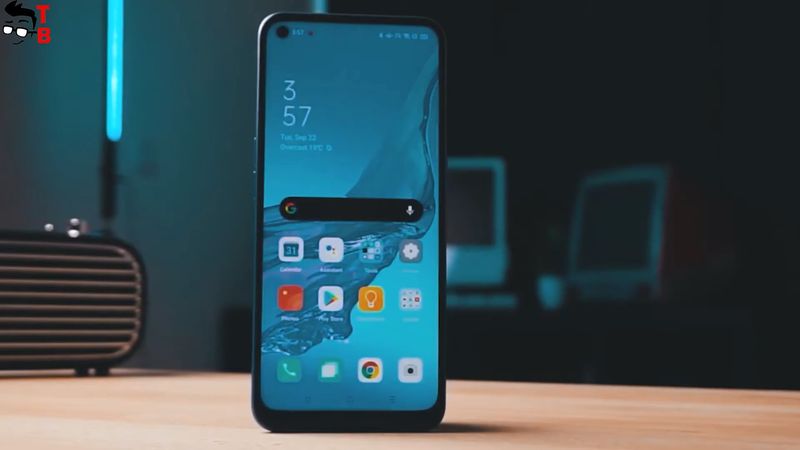 The back panel is very different. OnePlus phone has a triple camera and flashlight in the left top corner and a fingerprint reader in the center.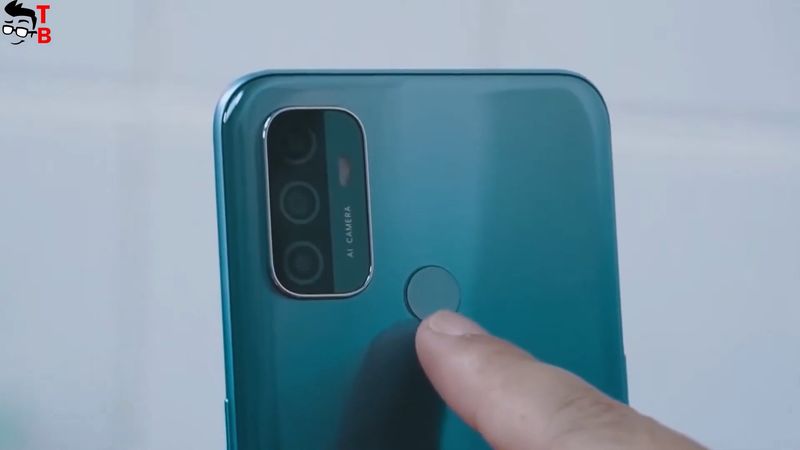 Poco X3 NFC comes with a fingerprint sensor on the right side of the phone, and a quad-camera in the center of the back panel.
It seems both devices have a plastic back panel.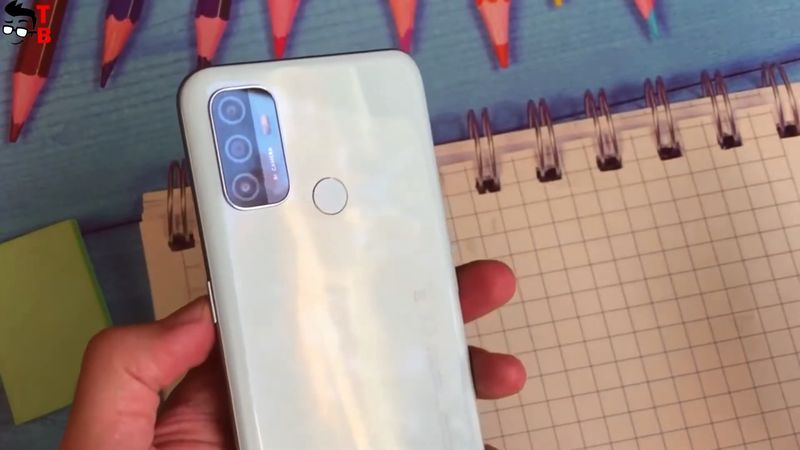 Also, you should know that Poco X3 NFC is a little bigger than the OnePlus N100, because of the larger screen diagonal. We will compare the displays a little later.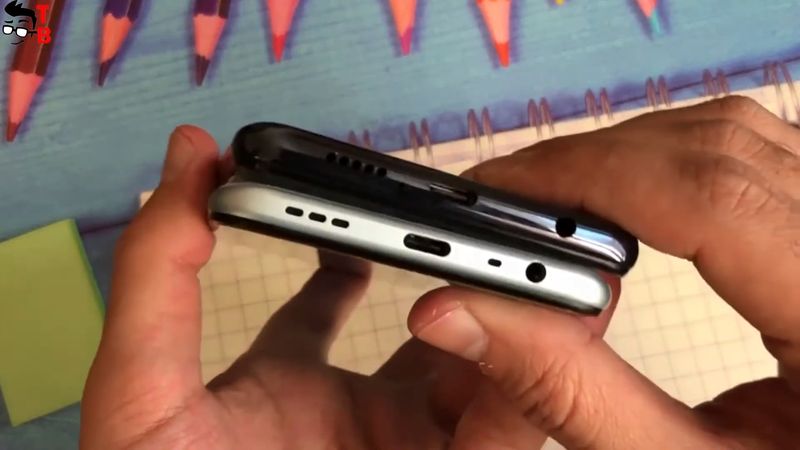 Xiaomi and OnePlus smartphones have a USB Type-C port, 3.5 mm audio jack, and memory card slot.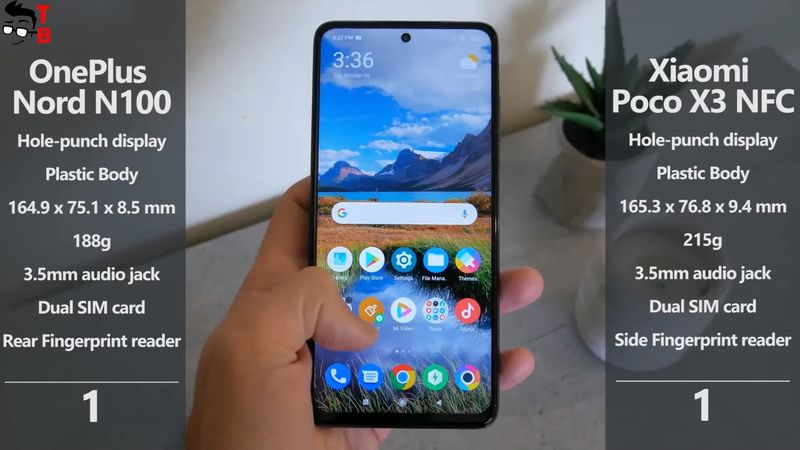 You know, it is difficult to choose a better smartphone by design, because it is a matter of taste. I think that both phones look good. I will give them one point each.
Display
As I already said, Poco X3 NFC has a bigger screen with a diagonal of 6.67 inches. The new OnePlus phone comes with a 6.52-inch display.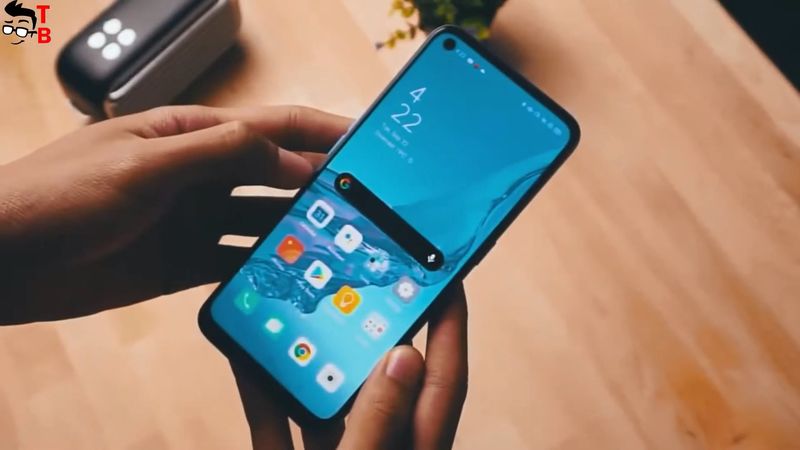 However, the main difference between them is in resolution. Poco X3 NFC has Full HD+ screen resolution, while OnePlus N100 has only HD+.
Both smartphones are equipped with IPS LCD panels, but POCO X3 NFC has a 120Hz refresh rate and HDR support.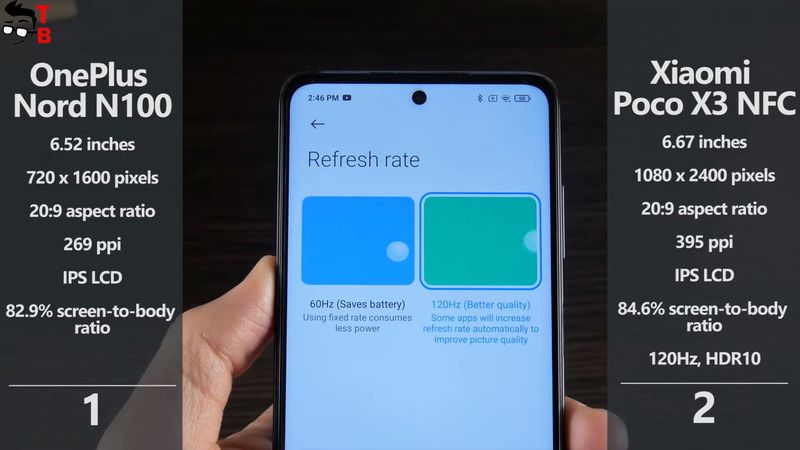 Without any doubt, the Poco phone has a better display than the OnePlus N100.
Performance
You know, I was very surprised when I saw Snapdragon 460 chipset in the new OnePlus N100 smartphone. Actually, it is an entry-level processor.
POCO X3 NFC is powered by almost flagship chipset – Snapdragon 732G.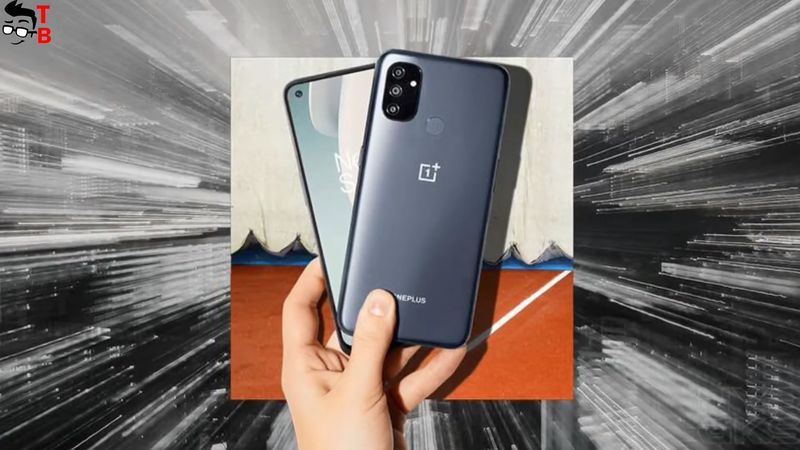 We don't know the AnTuTu result of the Snapdragon 460 processor, but the Poco phone scores about 270 thousand points. It is a very good result, and it will be definitely higher than the OnePlus N100.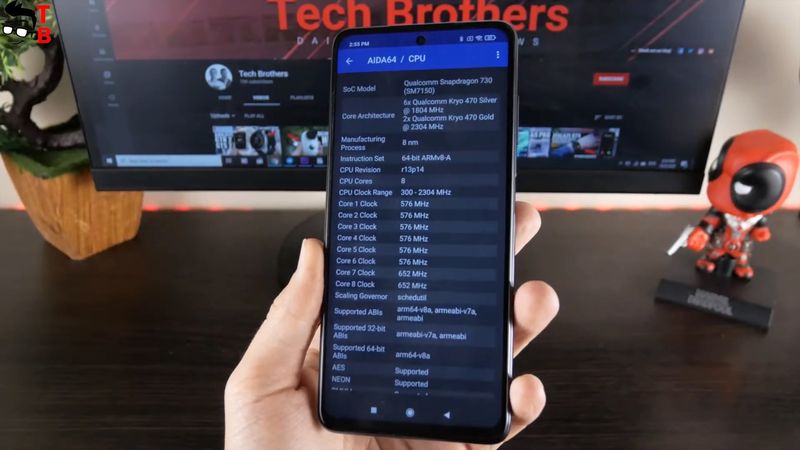 Also, the new OnePlus phone has only 4GB of RAM and 64GB of internal memory with microSD support. Poco X3 NFC is equipped with 6GB of RAM and 64 or 128GB of storage.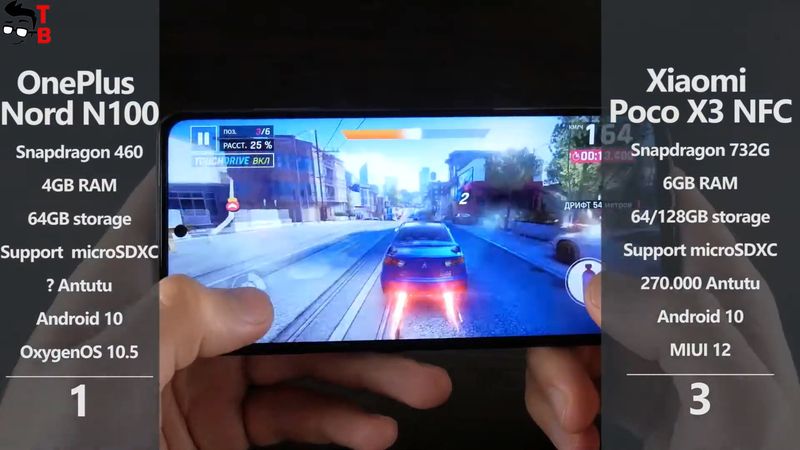 So, I think you will not argue with me that Poco X3 NFC has a much better performance than OnePlus N100.
Camera
And I want to say right away that Poco X3 NFC has a better camera. Xiaomi's phone comes with a quad-camera on the rear panel: 64MP main sensor, 13MP wide-angle lens, 5MP depth, and macro cameras.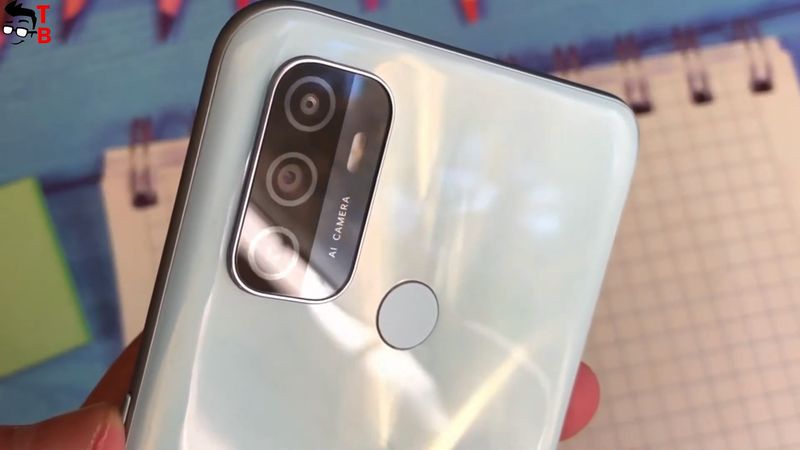 The front camera is 20MP.
OnePlus N100 has the same price category as Poco X3 NFC, but it has only a 13MP main camera, 2MP macro, and 2MP depth sensors on the back. The selfie camera is only 8MP.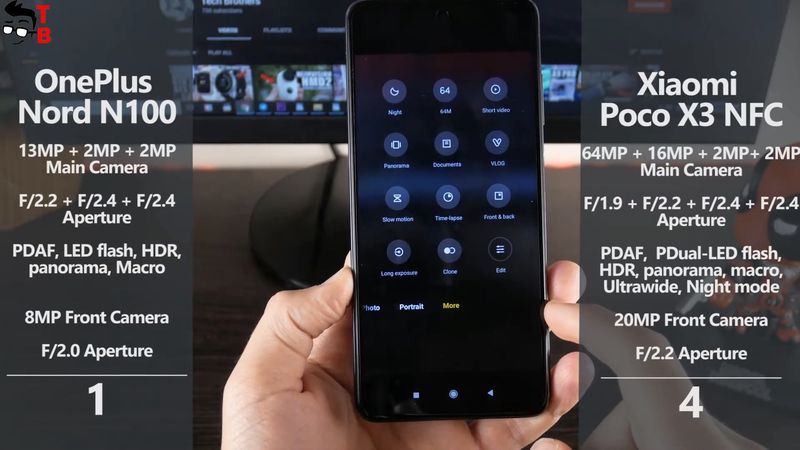 You know, I have been using the Poco X3 NFC smartphone for about one month, and this phone has a very good camera.
Battery
OnePlus Company says that the new N100 smartphone has a good battery. It is really big – 5000mAh, but Poco X3 NFC has even bigger – 5160mAh.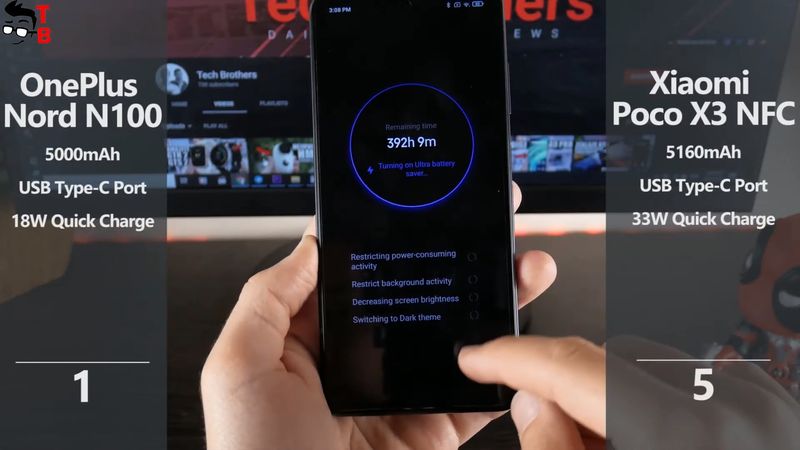 Moreover, Xiaomi's phone supports 33W fast charging, while the new OnePlus device supports only 18W fast charging.
Price
The new OnePlus N100 smartphone will go on sale in Europe and the USA for the price of about $230.
You can order Poco X3 NFC on Aliexpress and other Chinese stores for about the same price.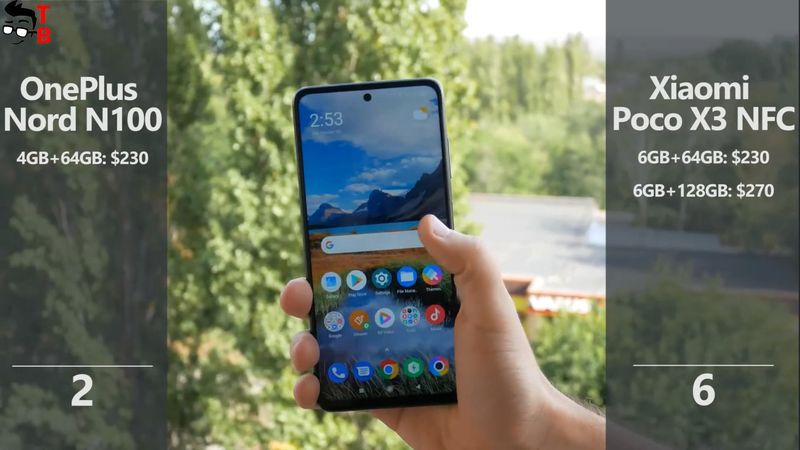 So, smartphones cost the same.
Conclusion
As you can see, Poco X3 NFC and OnePlus N100 have the same price, but the Xiaomi phone has a better display, performance, camera, and battery.
To be honest, I don't understand why the new OnePlus phone is so expensive. It should cost about $100.
I have never been so critical, but the OnePlus N100 is overpriced, and I think you shouldn't buy this phone at all.