Do you remember me testing the most compact TENS unit called Olynvolt Pocket? I still use it when I have back pain. It is a good pocket-sized massager with a handy charging case like wireless earbuds, but it has one problem. It has no display or other indication of modes and intensity levels. You have to blindly press the buttons and choose the mode and level by feeling. It is not very convenient.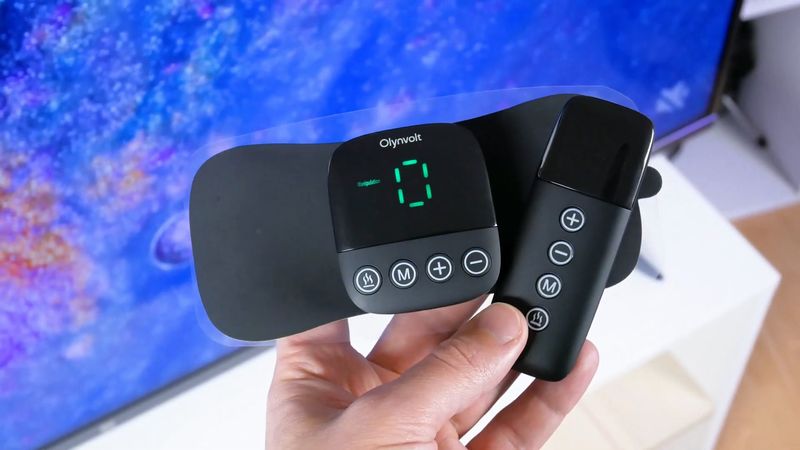 The new product from OLYNVOLT Company is also TENS Unit, but now it has a display and even a remote control. It should be much easier to use. Let's check it out.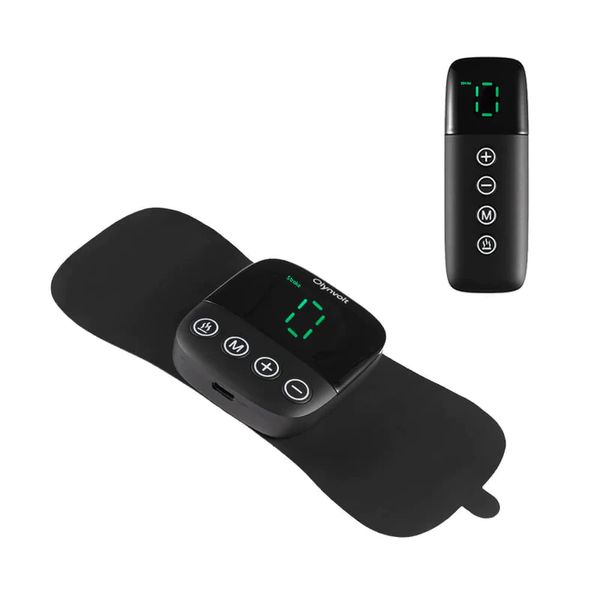 Olynvolt Pocket SE Heat - Use Coupon Code TB25 For Extra 25% OFF
as of September 17, 2023 11:10 am
Unboxing
So, we can read the full name of the new muscle stimulator on the box – Olynvolt Pocket SE Heat. There are also some specifications on the back.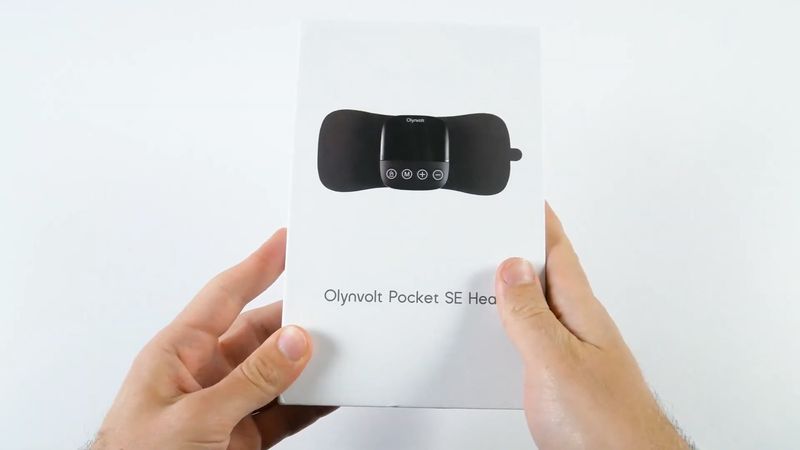 Inside the box is the massager unit, wireless remote control, replaceable pad, USB C charging cable, and user manual.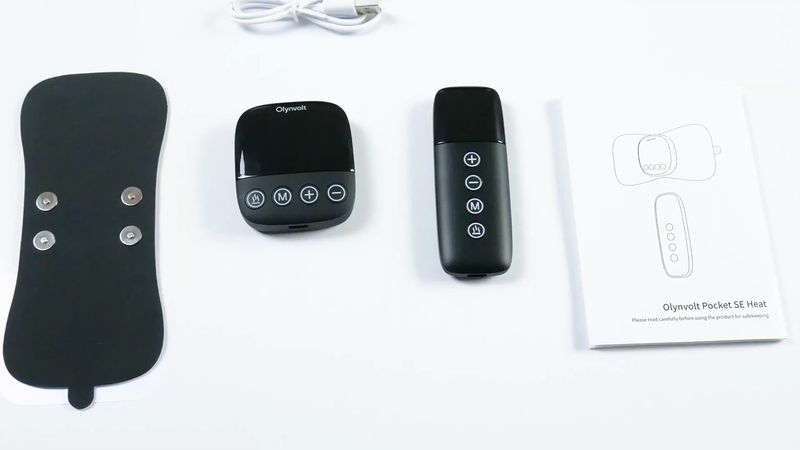 By the way, before using this product, it is better to read the user manual carefully. You know, this is a kind of medical device, so it is better to know how to use it correctly if you don't want to harm your health.
Design
As you can understand from the name of the device, it is still a portable massager. It actually consists of a main device unit and a replaceable pad.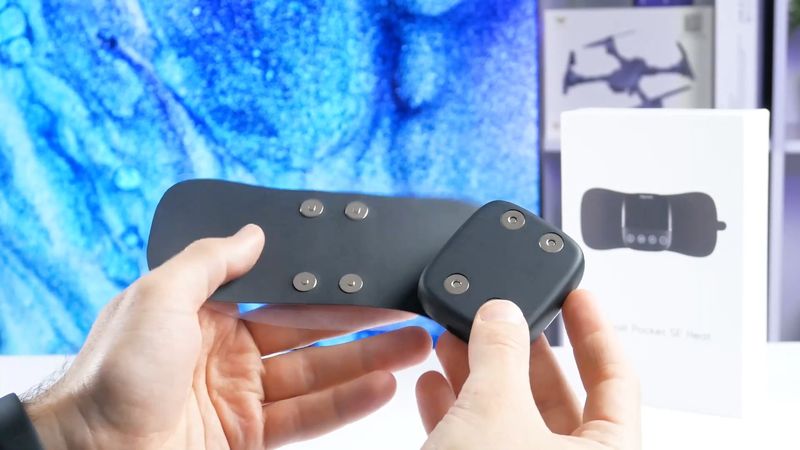 By the way, a pad of the new Olynvolt muscle stimulator is 1.5 times bigger than the previous version. This means it can stimulate a larger area of the body.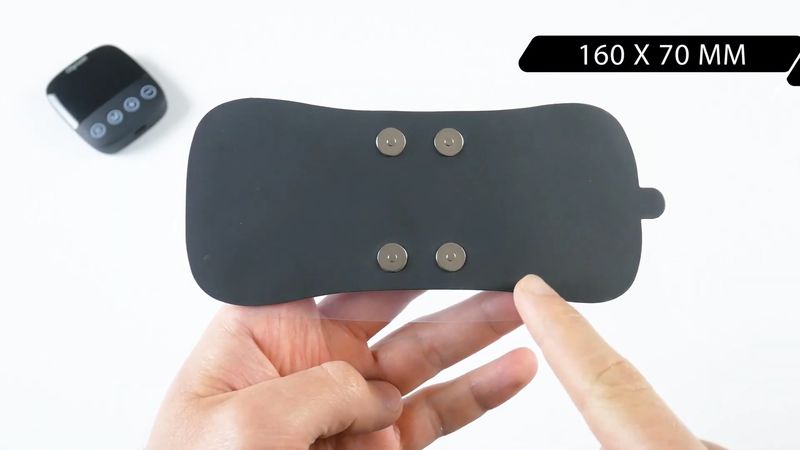 The size of a replaceable pad is 160 by 70 mm.
You should also know that the pads are sold separately on the official website. The manufacturer recommends changing them after 40 times of use.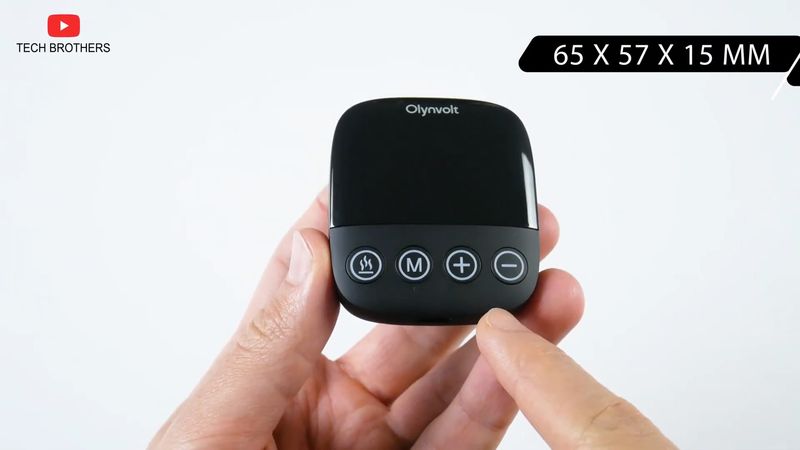 Talking about the size of the main device unit, it is 65 by 57 by 15 mm. The weight is only 50 grams.
As you can see, I have a black version, but it is also available in a white color.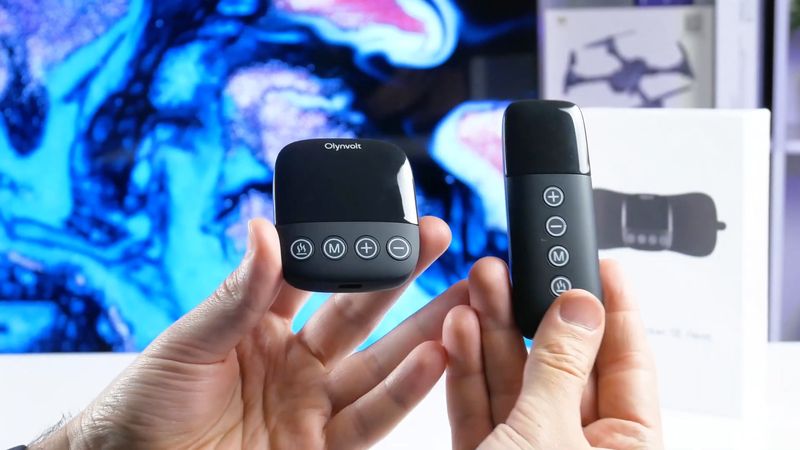 The remote control is made in the same colors and materials as the massager itself.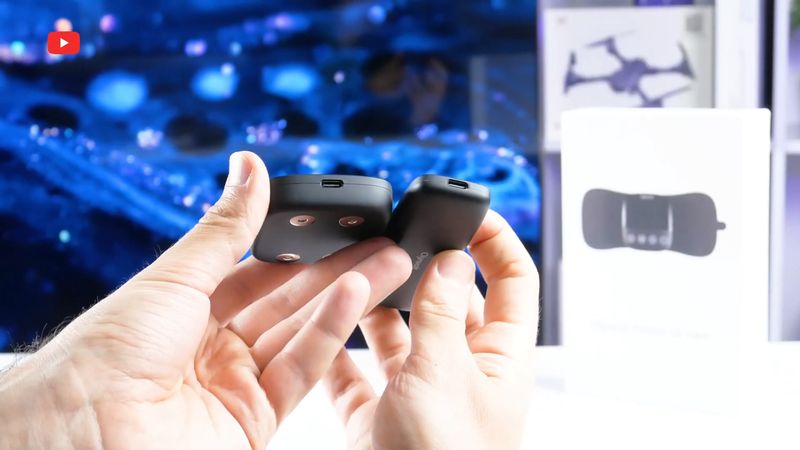 They both have USB-C charging ports, as well as an LED display, and control buttons, such as plus, minus, mode, and heating.
Display
Let's take a look at the display.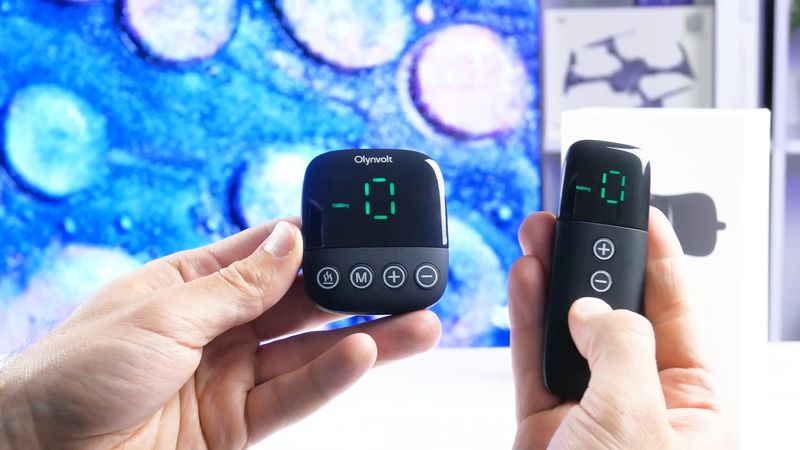 First, you need to press and hold M button to turn on the device.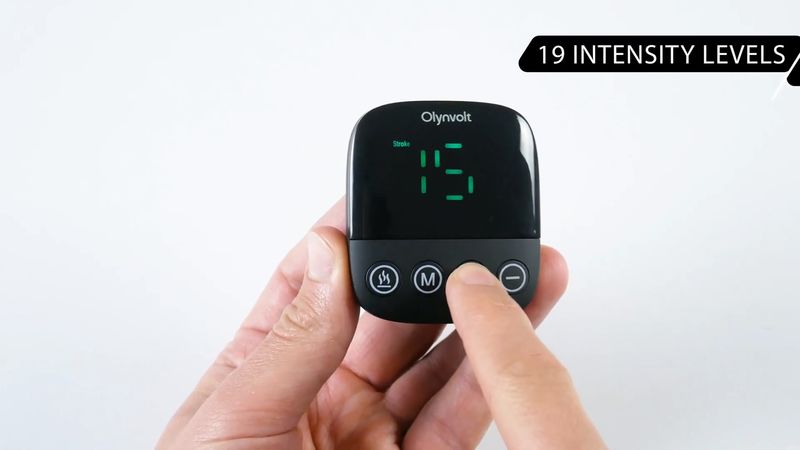 Now you can see the big number that tells you the intensity level. Olynvolt Pocket SE Heat has 19 intensity levels.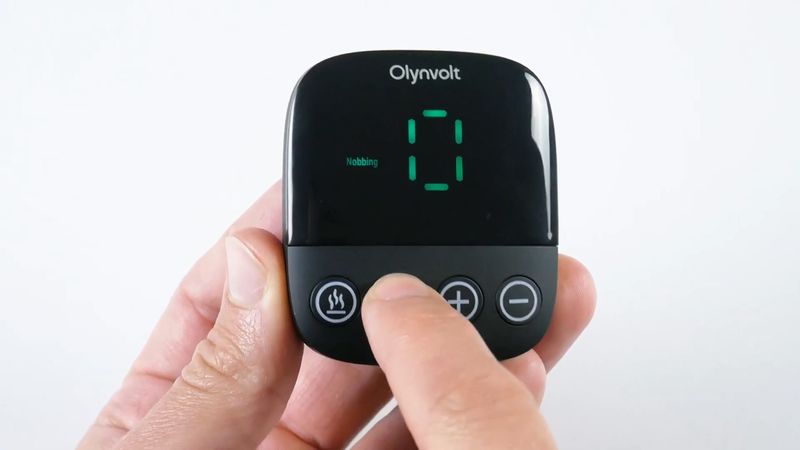 There are also 8 massage modes available, such as stroke, manipulation, nobbing, knead, stroke, acupuncture, scraping, and massage cycle.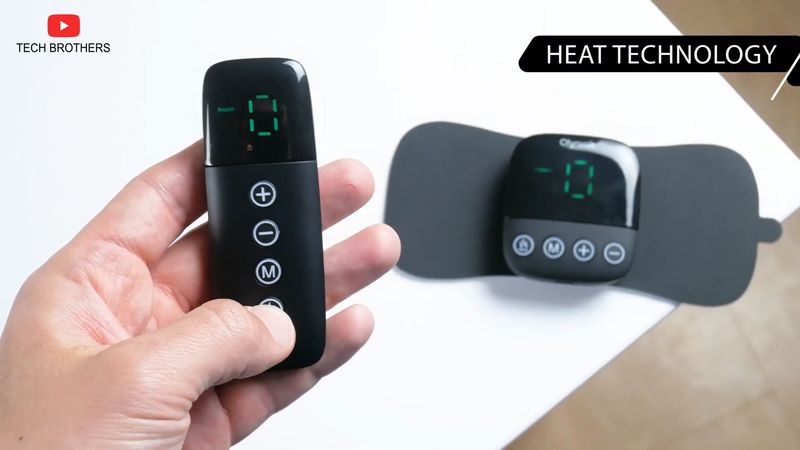 One of the main features of the new muscle stimulator is an advanced heat technology. You can press the heat button on the device unit or the remote control to star heating.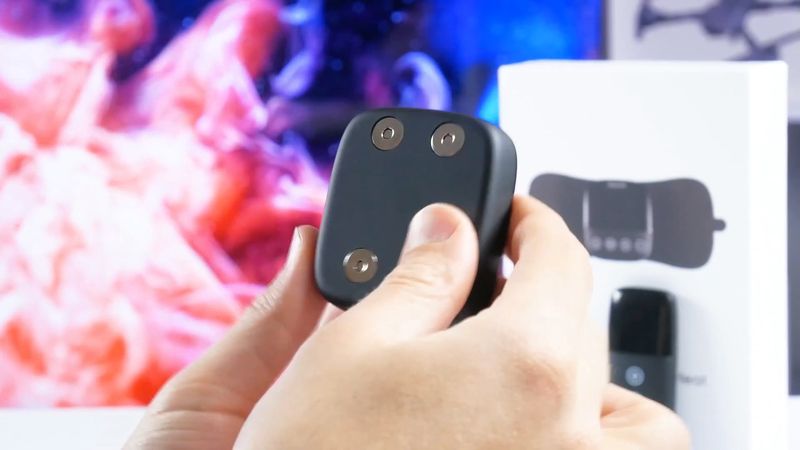 By the way, low frequency and heating modes can be used separately or simultaneously.
Battery
Another feature of the new muscle stimulator is a built-in battery. Unlike the other TENS units, the Olynvolt Pocket SE Heat is much more convenient to use.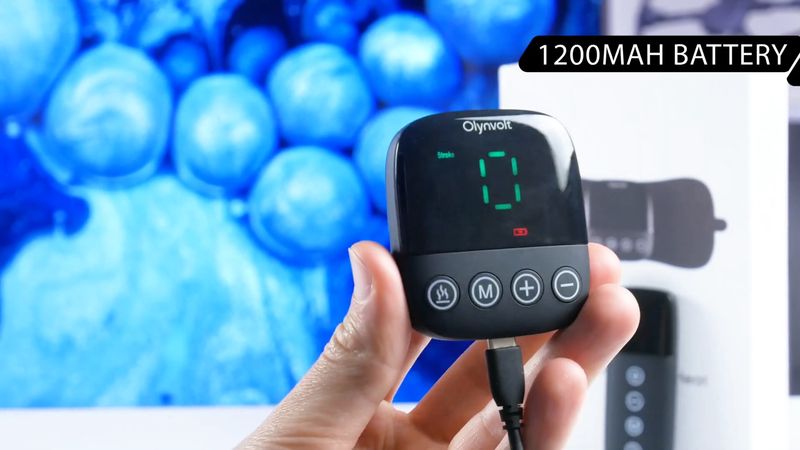 The built-in battery has a capacity of 1200mAh. The battery life in massage mode is up to 10 hours, depending on the intensity level.
However, in heating mode, the massager works for about 1 hour.
That's very good for a compact TENS unit.
Conclusion
As I already said, Olynvolt Pocket SE Heat uses TENS technology or an electrical muscle stimulation. You can apply it to most parts of your body, such as arms, neck, legs, abdomen, waist, etc. to relieve the pain.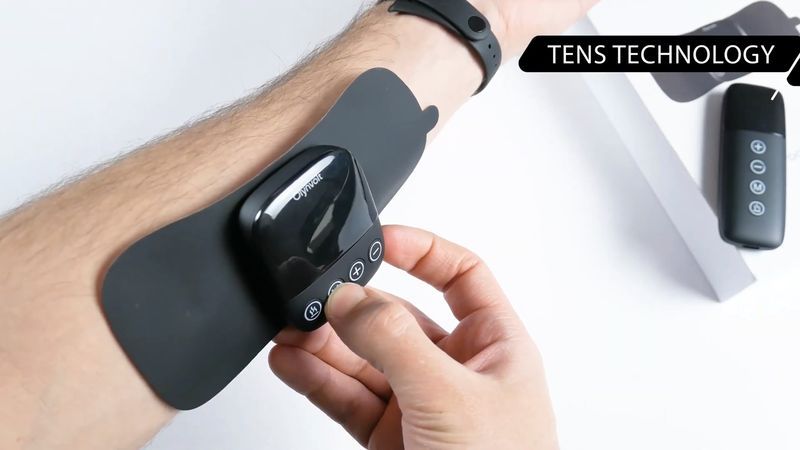 This is a useful device not only for people with chronic pain, but also for athletes who want to recover quickly after training.
I like that the new muscle stimulator has a display and a remote control. It also comes with a new heating mode and a larger replaceable pad.
To be honest, choosing between Olynvolt Pocket and Olynvolt Pocket SE Heat, I will take the latter, because it is easier to change modes and intensity levels.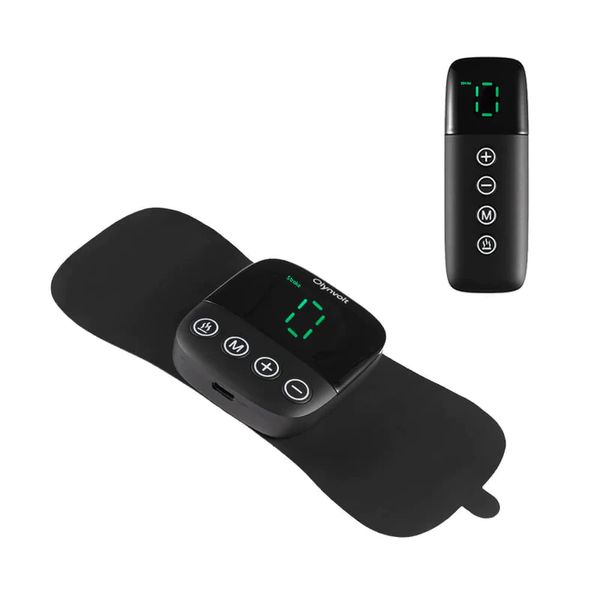 Olynvolt Pocket SE Heat - Use Coupon Code TB25 For Extra 25% OFF
as of September 17, 2023 11:10 am