It looks like I found the best security camera in 2022, at least on paper. The camera is called NOORIO B200, and it has Full HD 1080P resolution, built-in battery with 180 days of battery life on a single charge, 100-lumen spotlight, color night vision, 8GB of local storage and cloud storage support, activity zones, AI detection, 2 way audio, etc.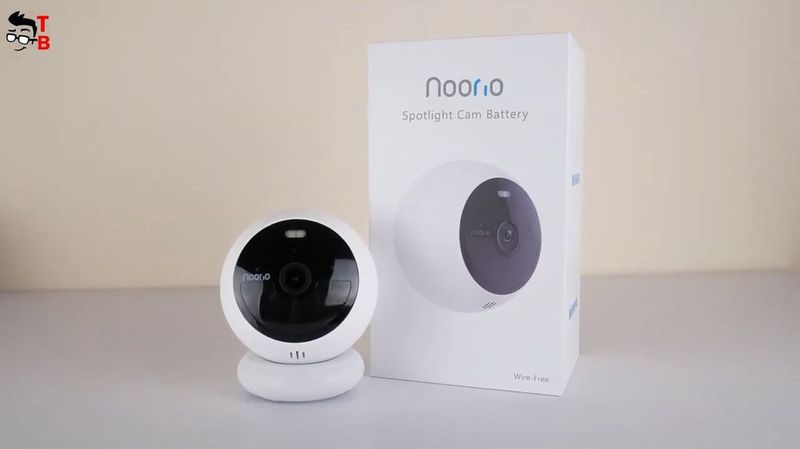 Do you agree that features are very good for the budget security camera? However, we need to test it, and see if it is really as good as it looks.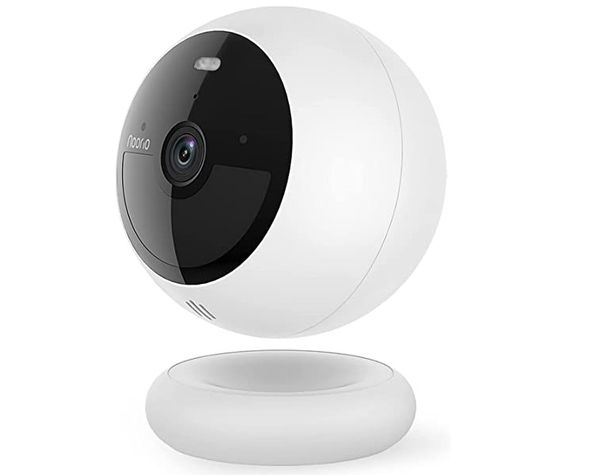 Noorio B200 Security Camera Wireless Outdoor - Black Friday Deal
as of December 1, 2023 4:19 am
Unboxing
I have told you about main features of NOORIO B200 security camera, but you can read about them on the box.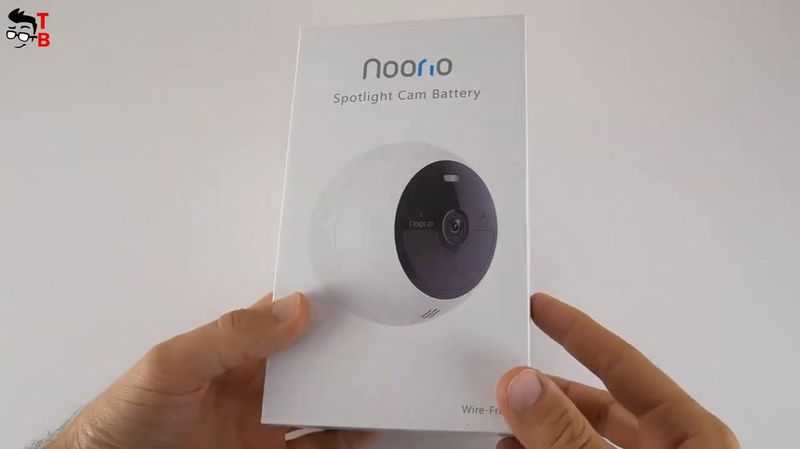 There is also specification list and what's included on the side face.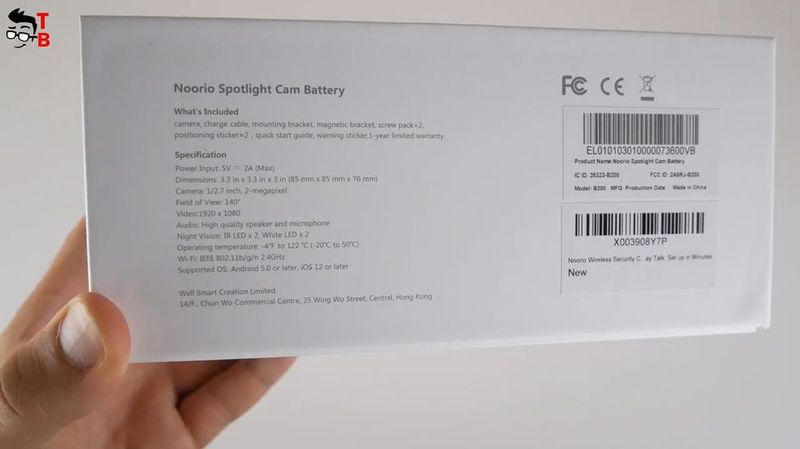 Inside the box, there is a camera, charging cable, mounting bracket, magnetic bracket, and two screw packs.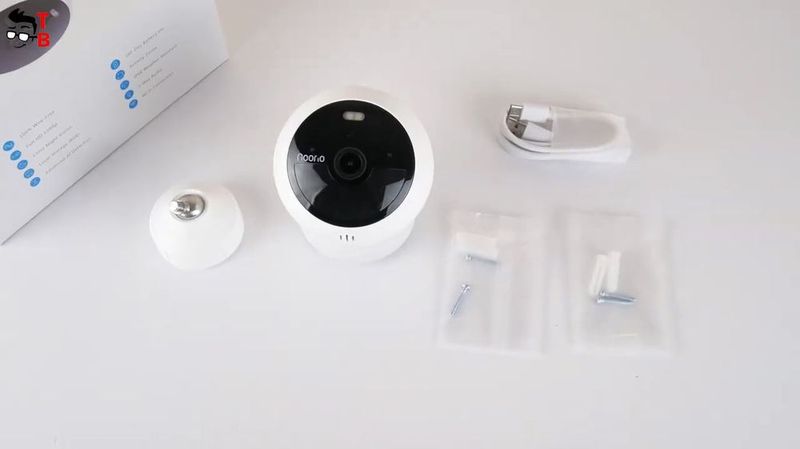 Design
You know this security camera looks very futuristic. It has a round shape, and only the front part with the camera lens is flat.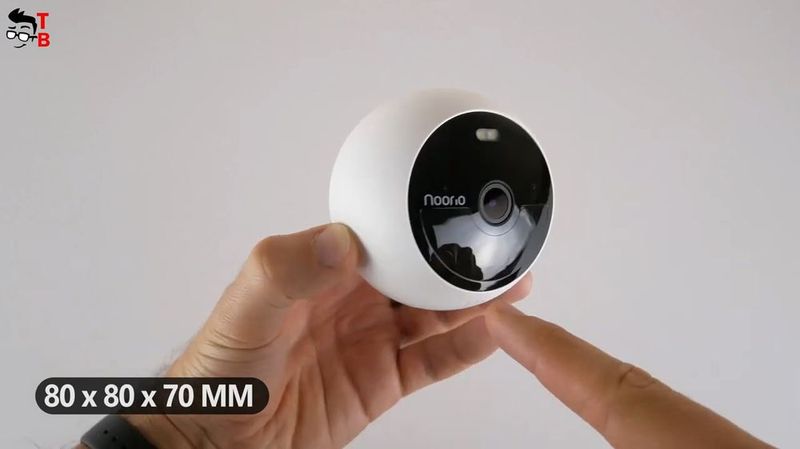 The dimensions of the camera are 80 by 80 by 70 mm. The weight is 300 grams.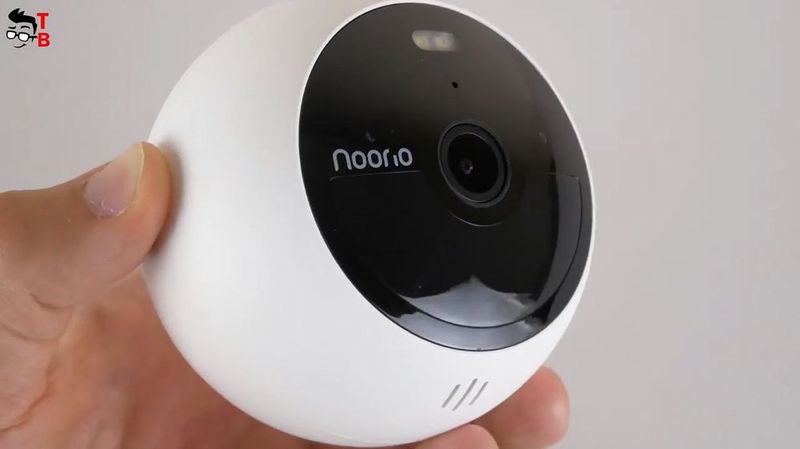 On the front, we can see a camera lens, a spotlight, LED indicator, microphone hole, and a large motion sensor. The speaker is located a little lower.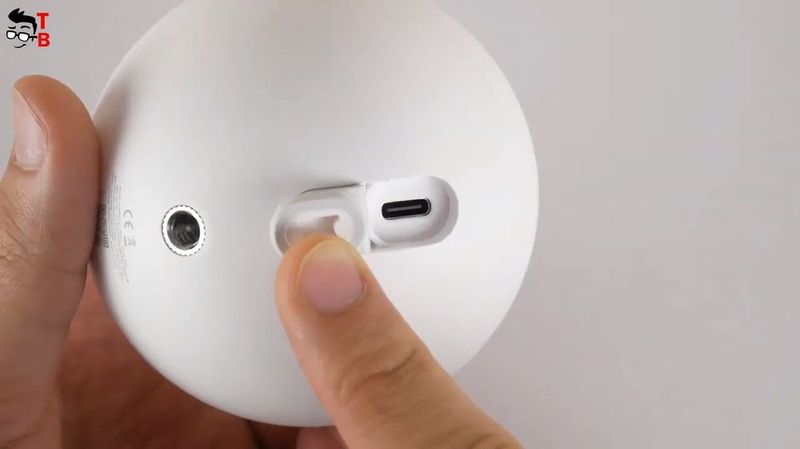 On the back, there is sync button and USB Type-C charging port.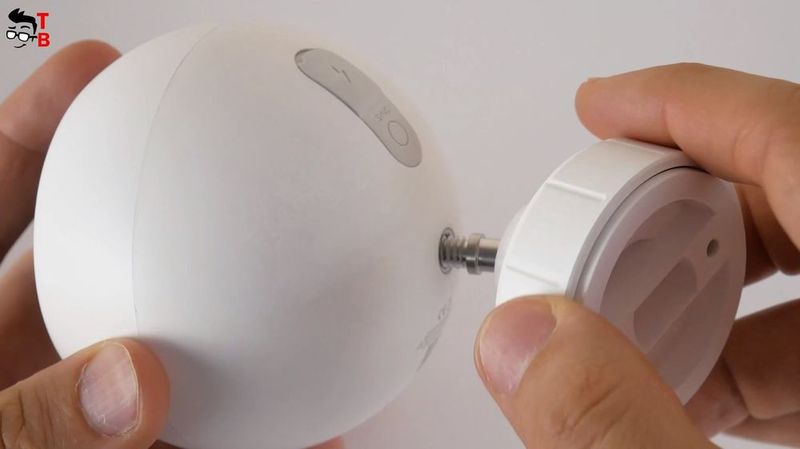 You can use ¼ inch mounting screw hole to attach a mounting bracket. Then, using the screws in the package, you can install a camera indoor or outdoor.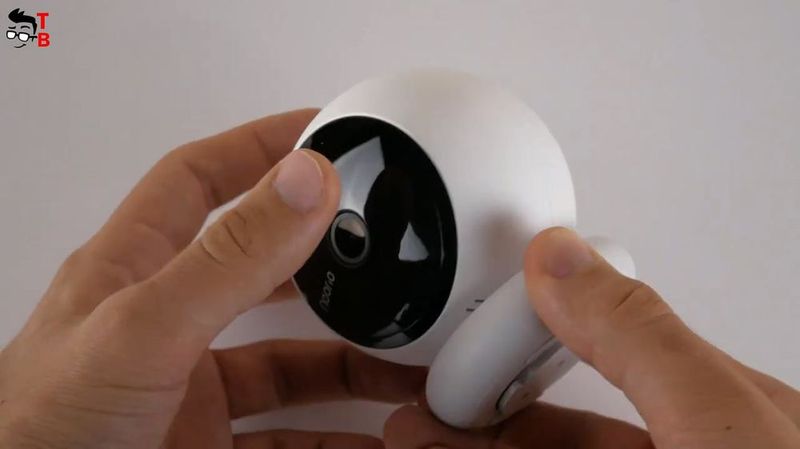 However, I think it is better to use a magnetic bracket, because you can quickly and easy remove a camera from the bracket, for example, to charge it.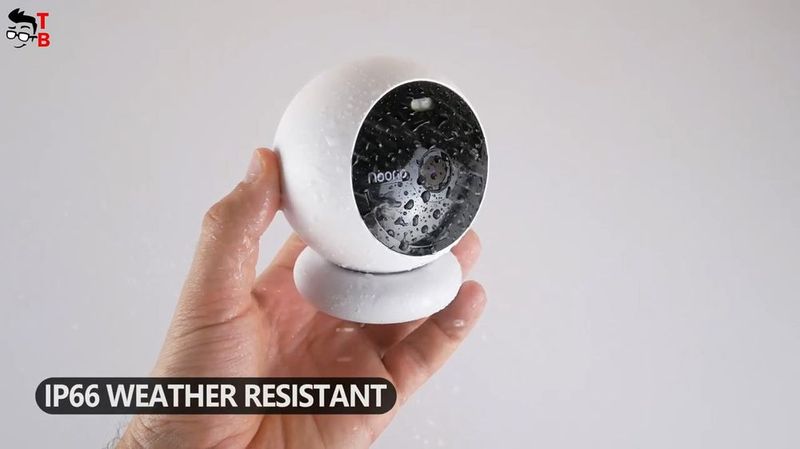 You should also know that NOORIO B200 is IP66 water resistant. It is not afraid of water, dust, and temperature changes. So, this camera is good not only indoors, but also outdoors.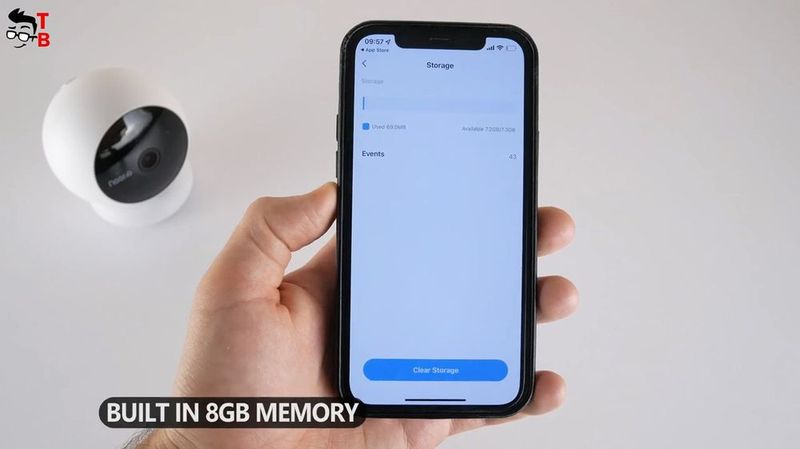 As you can see, the new security camera doesn't have a memory card slot because you don't need it. There is 8GB of memory built in, as well as cloud storage support. It is available in the mobile app. Let's install the app, and look at the other functions.
App
The application is called NOORIO, and it is available on Android and iOS devices.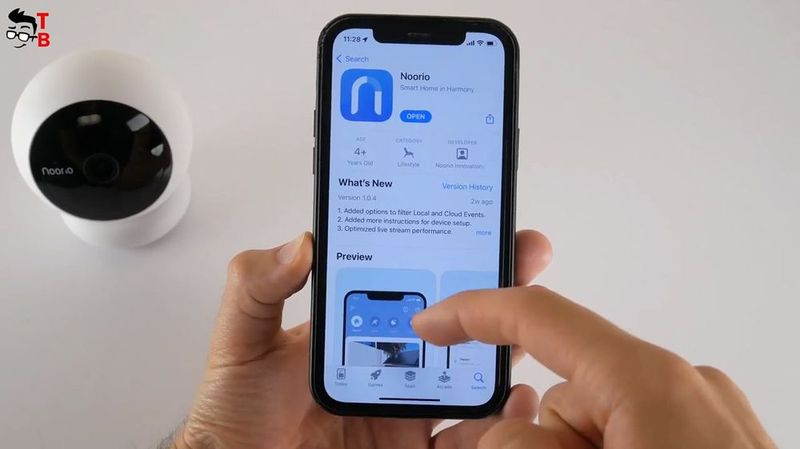 First, you need to sign up, enter email and password from your account.
After that, you need to click on Set Up a Device, and Scan QR code on the back of camera.
The next step is to give a name to the camera, and choose location for it.
Now, you need to enter a password from your home Wi-Fi network. Please, note, that a camera is only compatible with 2.4Ghz Wi-Fi.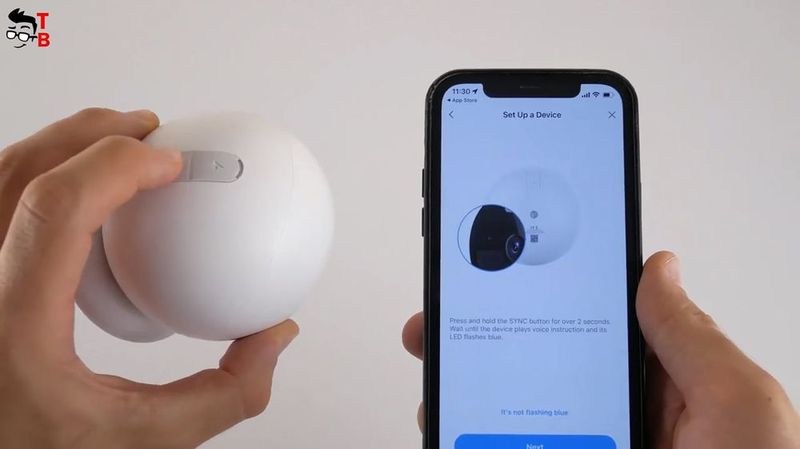 You can see a prompt on the screen that you need to press the SYNC button for 2 seconds, and wait until LED indicator will blink.
Click next, and wait until the camera will be connected.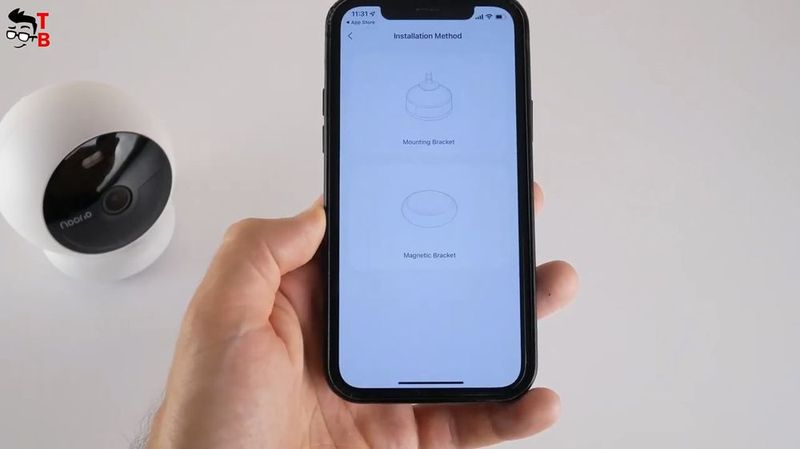 You know, there is a very useful instruction and tips how to install a camera on the mounting bracket or magnetic bracket.
In the app, we can choose a mode for the camera from home, away, sleep and disarmed.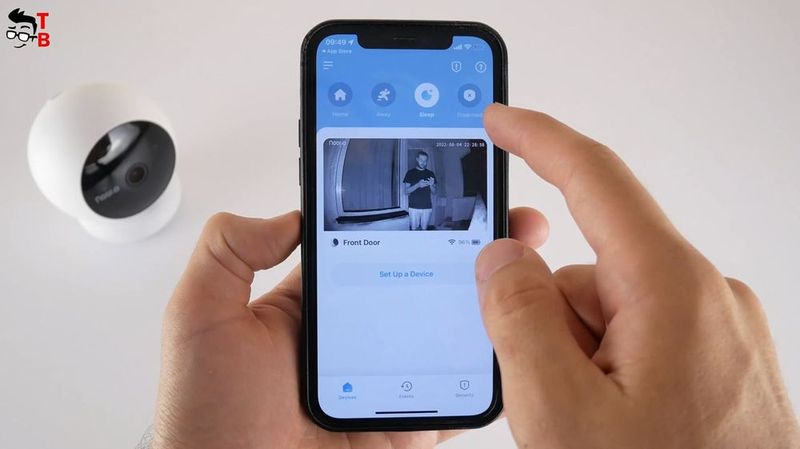 You can also activate an alarm if you find danger on the camera. Just click on this icon, and choose your camera. The siren is very loud, so your neighbors will definitely hear it.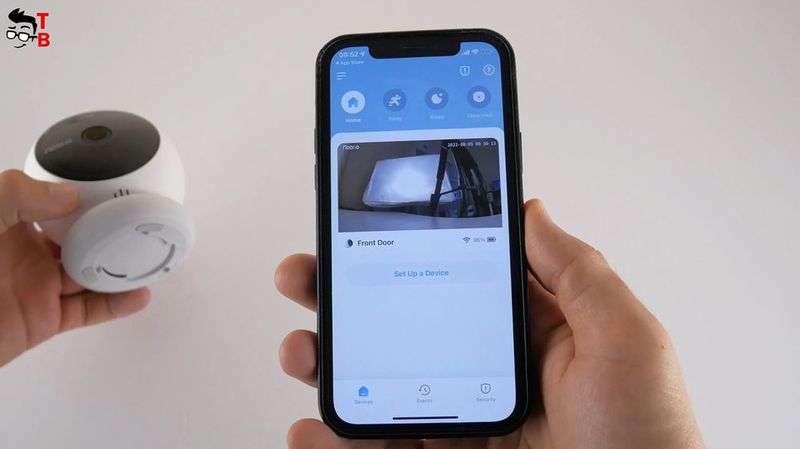 As you can see, this is not a video, but picture. You need to press on it to watch a live video from a camera.
There is a phone call icon under the video for two-way communication.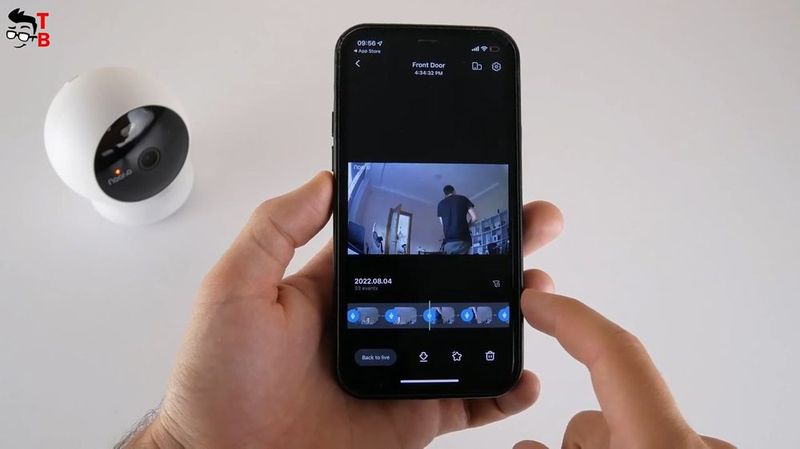 You can also mute the sound, activate alarm again, and turn on/off a spotlight.
As I already said, NOORIO B200 security camera has 8GB of built-in memory to store a footage. The camera records video all the time, 24/7, so you can rewind and watch any moment during the day and night.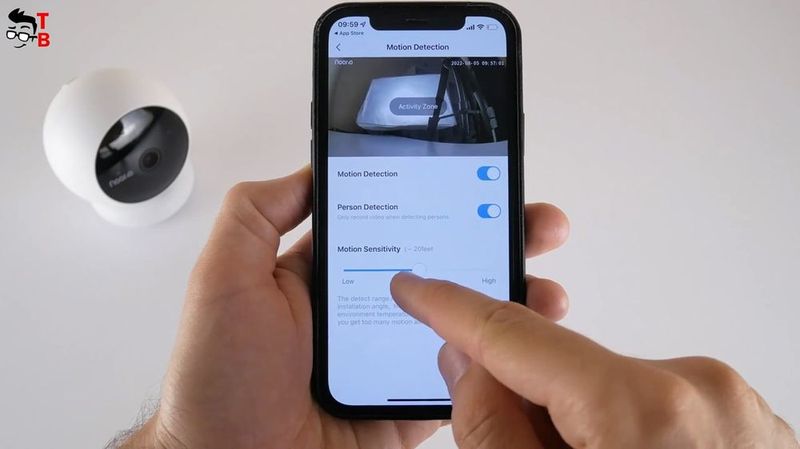 By the way, 8GB of storage is enough for storing up to 3000 pieces of footage.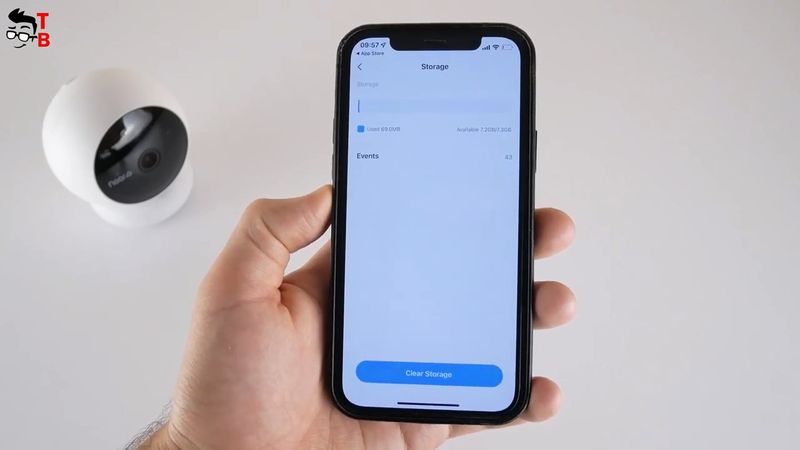 You know, I have been testing this camera for a couple of days, and I have 49 events. They take 69.0 mb. So, 8GB of storage is really a lot.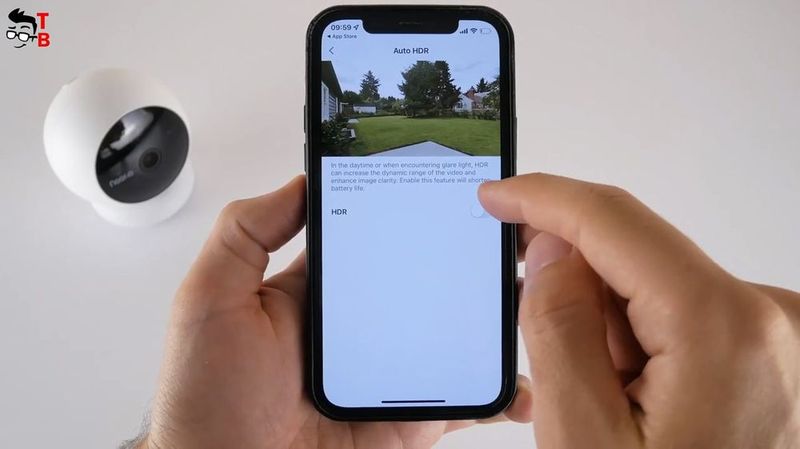 In the settings menu, we can turn on/off a camera, enable or disable motion detection, person detection, and choose a motion sensitivity.
By the way, the camera supports activity zones. You can choose a zone, only in which you want to detect a motion. The alarm will not be triggered outside of this zone. Very nice feature.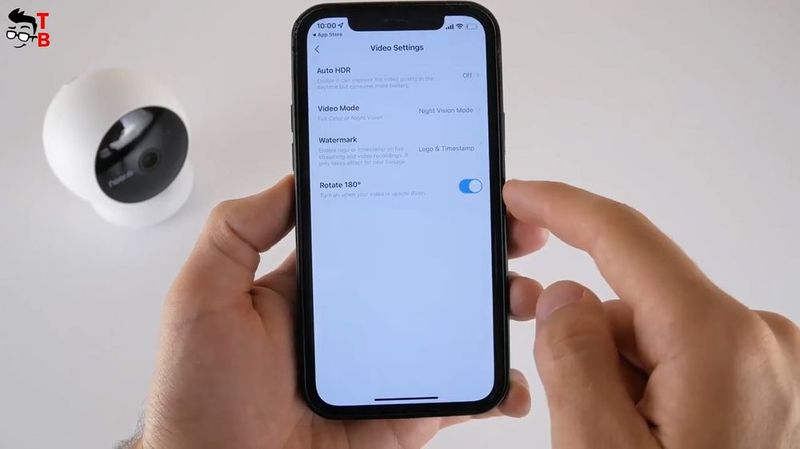 In the video settings, you can turn on/off auto HDR, video mode (full color or night vision), watermark and rotate 180 degrees.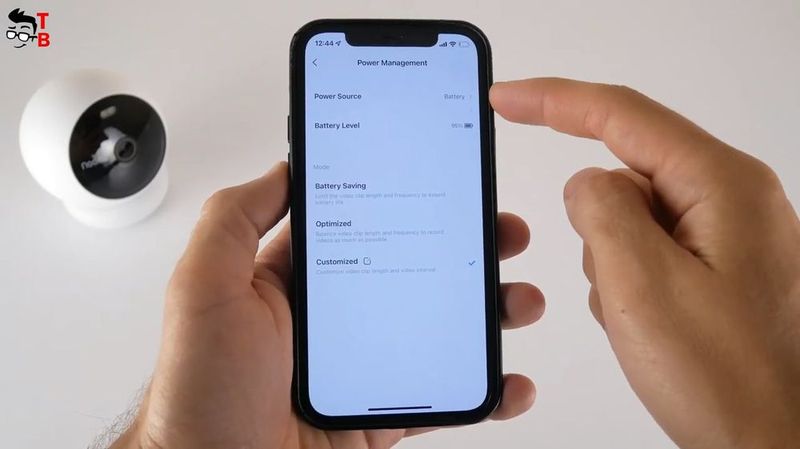 The notifications menu include rich notification and do not disturb mode.
There is also a power management menu, where you can choose a power source from battery and solar panel, check a battery level, and choose a battery mode from saving, optimized and customized.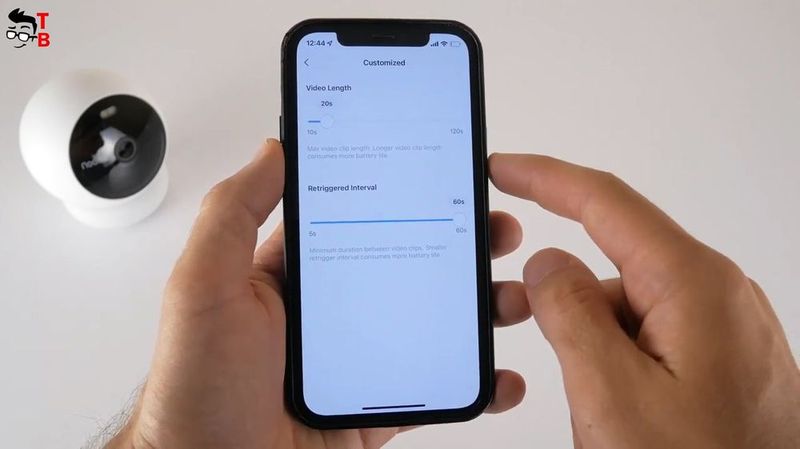 By the way, I told you that video is recorded 24/7, but you can choose the length and interval between recording video clips. The length of the video clip can be from 10 seconds to 120 seconds, and retriggered intervals from 5 seconds to 60 seconds.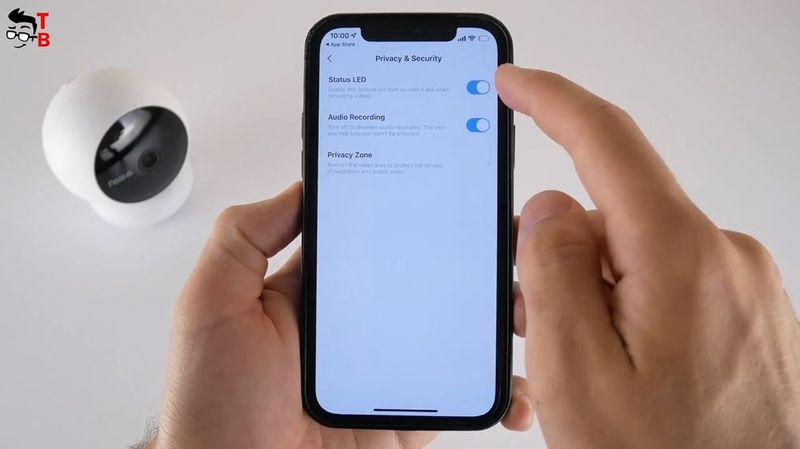 The privacy and security menu has status LED, audio recording, and privacy zone.
Finally, in the storage menu, you can check the used memory, and clear the storage.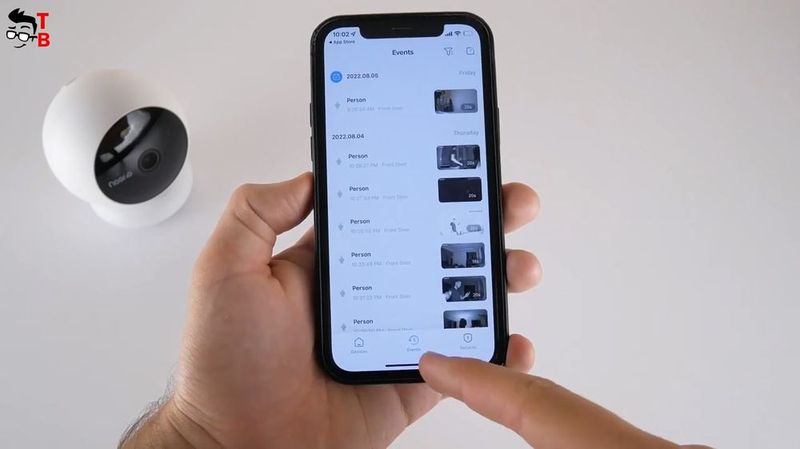 You know, there are three tabs at the bottom of the main screen. I have already showed you the first one.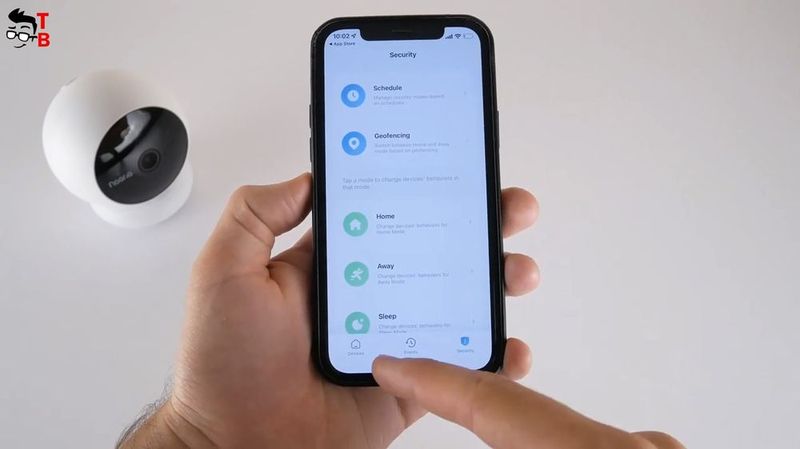 In the second, you can see the events.
And the last one is security. Here you can manage security modes based on schedules, switch between Home and Away modes based on geofencing, and change device behaviors in security modes, for example, turn off a video recording, notifications and alarm, when you are at home.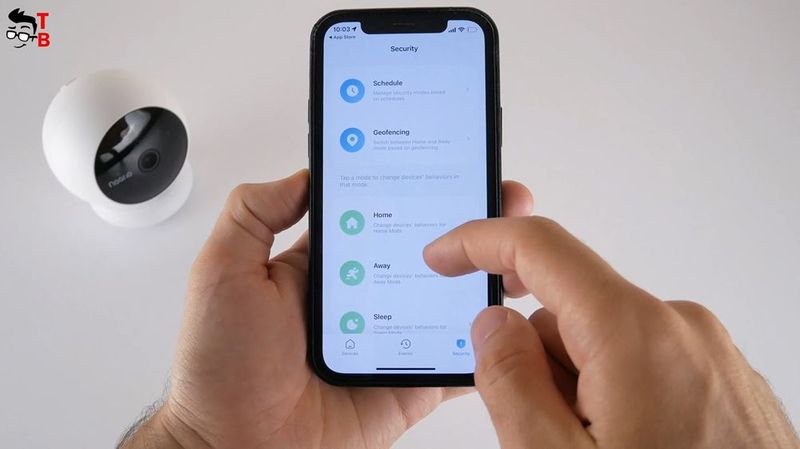 In the Away mode, it is better to enable all the options, including a camera alarm.
Now, let's talk about battery of NOORIO B200 camera, and then we will take a look at some videos I shot day and night.
Battery
You know, I have tried to find information about battery capacity, but nothing came out.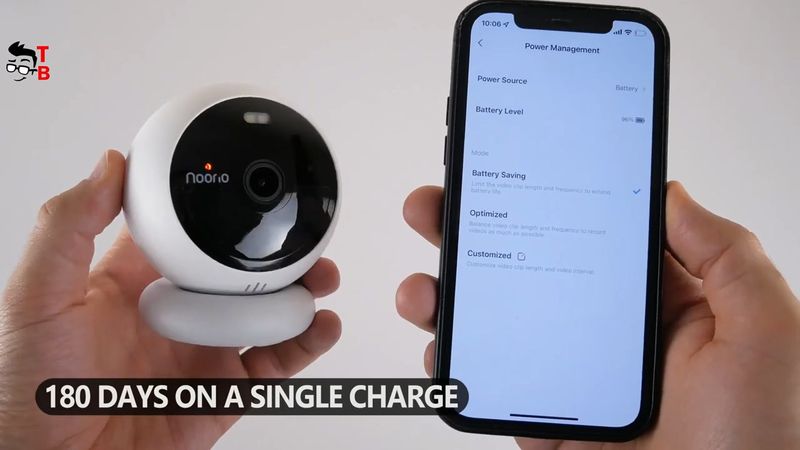 However, the battery life is 180 days on a single charge, and I think that's great for a compact security camera.
Video Quality
So, the new security camera records video in Full HD resolution. The field of view is 120 degrees.
You know, a video quality is very good in daytime.
As for the night video, you can choose a night vision mode and full color mode.
Of course, the video quality is better in full color mode, but then the spotlight turns on.
If you don't want your guest to see the spotlight, then turn on a night vision mode and no one will know the camera is recording.
Conclusion
So, I really like NOORIO B200 security camera, because it is 100% wire free. The battery life on a single charge is about 180 days.
The next feature is a spotlight that significantly improves the quality of night video.
A motion detection and siren work very well.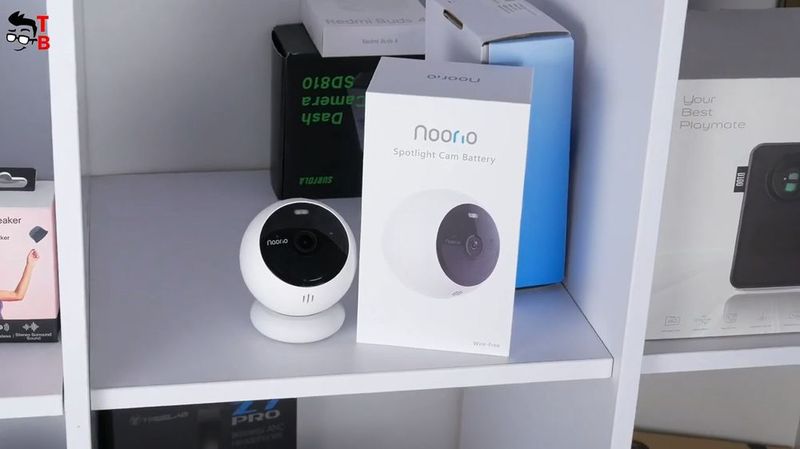 The mobile app has a very nice interface and many settings.
By the way, I have told you about built-in memory, and that you don't need a memory card or cloud storage, but I forgot to mention that even if Wi-Fi or power is lost, a camera still records and stores videos in local memory. That's very good.
So, for the price of $99, it is a very good security camera. I also have a discount for you.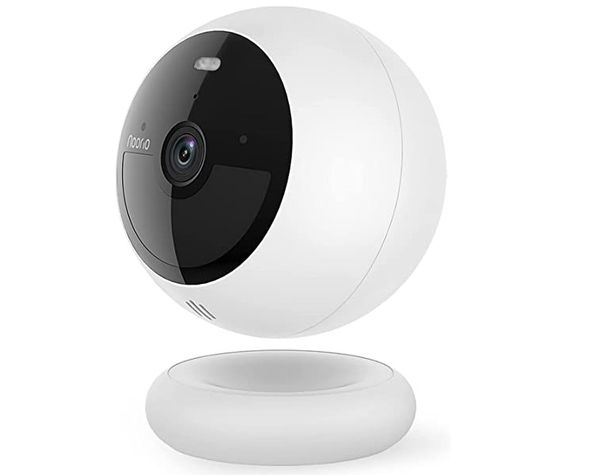 Noorio B200 Security Camera Wireless Outdoor - Black Friday Deal
as of December 1, 2023 4:19 am