Not so long ago we talked about smartwatch No.1 F6. It has very simple functionality, just like Xiaomi Mi Band 2, but it provides excellent design, just like G-Shock watches. Also, the price of No.1 F6 was only about $30.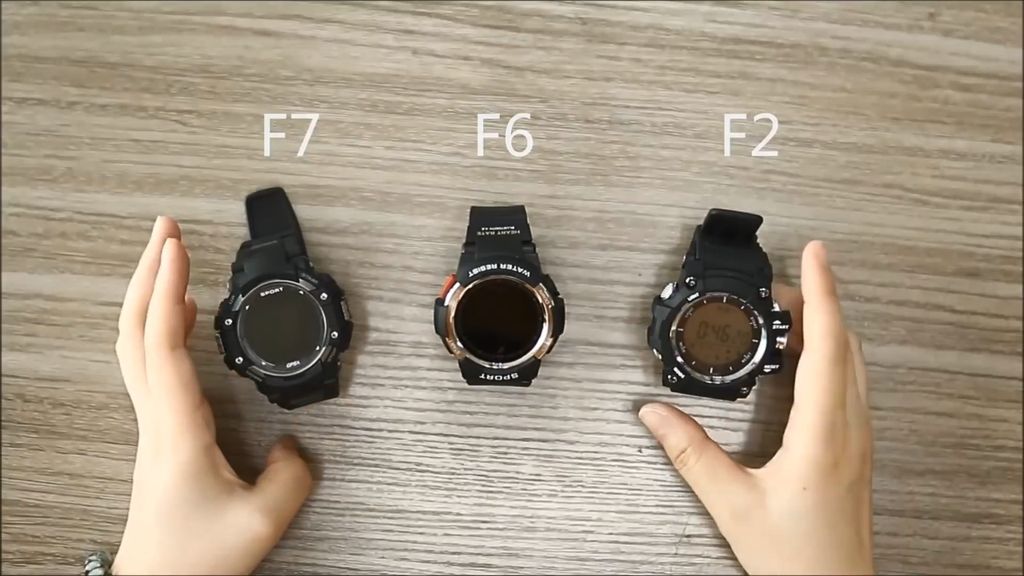 Now the Chinese manufacturer decided to improve its device, and announced No.1 F7 smartwatch. It has similar design to previous generation, but there is built-in GPS. So, let's make first review of NO.1 F7 smartwatch, and compare it with previous model. Later I will try to get this watch for unboxing and full review.
[wpsm_offerbox button_link="http://epnclick.ru/redirect/cpa/o/p7zv20eydqwo0rc5zsrelrxvasqkk1ff/" button_text="Buy it now" price="$44.99″ title="NO.1 F7″ description="Real-time Heart Rate Temperature Monitor GPS Call Alert Multi Sport Outdoor Smart Watch" thumb="http://www.tbprice.com/wp-content/uploads/2018/04/no-1-f7-review-new-smartwatch-f6-price-buy-2018-tbprice.com-12.jpg" logo_thumb="http://www.tbprice.com/wp-content/uploads/2018/04/banggood-logo.png" ]
No.1 F7: Design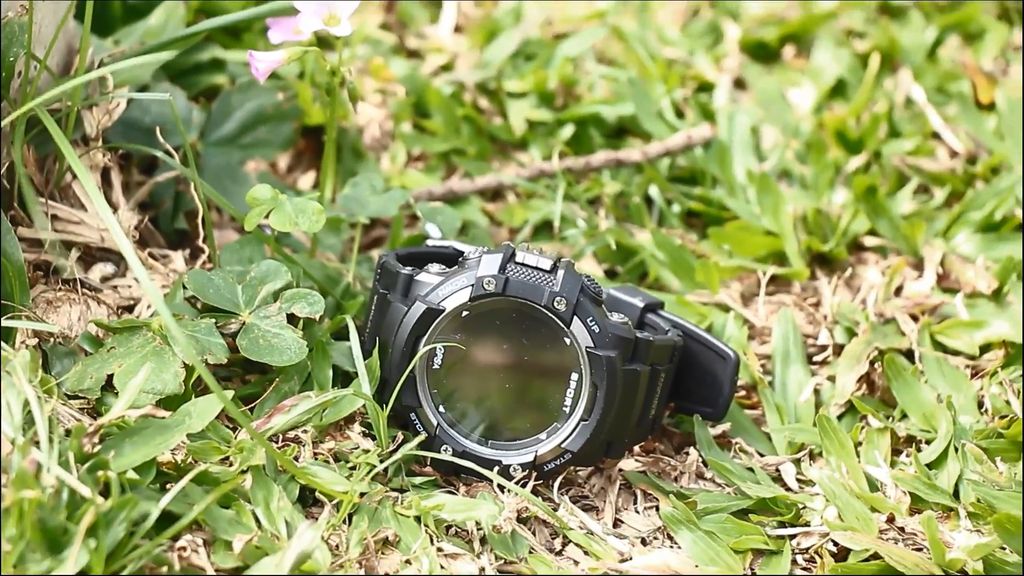 The design of No.1 F7 is similar to No.1 F6. It has the same round screen, and four buttons around it – start, stop, UP and Down. The strap is made of high quality rubber with metal lock. From the other side of the screen there is magnetic charger port, and heart rate monitor.
As for the display, now it is OLED colorful screen. As you may remember, No.1 F6 has black and white display, and many people complained that it is hard to see in direct sunlight. Under the display, there is a touch button to control the watch options. New smartwatch has IP67 certification, so you can use them under the water.
No.1 F7: Battery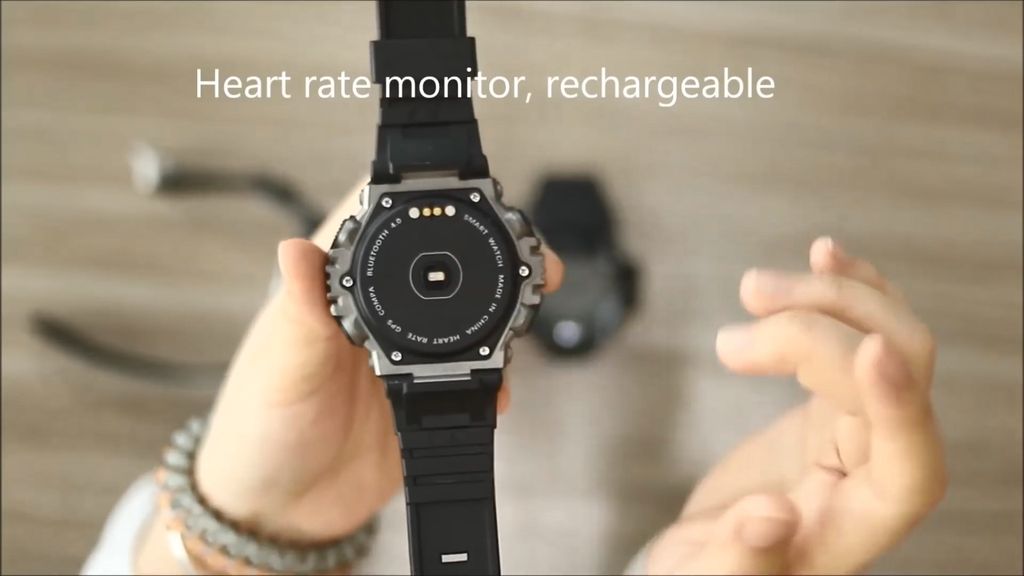 Also, I should say about battery life. No.1 F7 is equipped with 400mAh battery, and manufacturer promises up to 20 days on a single charge. However, with active GPS using, the smartwatch will work only about 16 hours. No.1 F6 works about 50 days on a single charge. As you can see, colorful display and GPS reduce battery life of smartwatch, but 20 days is still a good result.
No.1 F7: Features
As for the functions, it seems that NO.1 F7 has all the same options and sports modes, as the previous generation. Here you can find different sports modes, such as hiking, basketball, football, badminton, and others. Of course, the smartwatch monitors steps, sleep, burned calories, heart rate, and others. However, built-in GPS means that you will have more accurate data during running or biking.
No.1 F7: Price and buy
So, if you are a real sportsman or an active person, and passed steps is not enough information for you, then No.1 F7 will a good option. It has built-in GPS, colorful OLED display, IP67 certification, good battery life, and sports design. The price is unknown yet, but I think it will be about $50.
[wpsm_offerbox button_link="http://epnclick.ru/redirect/cpa/o/p7zv20eydqwo0rc5zsrelrxvasqkk1ff/" button_text="Buy it now" price="$44.99″ title="NO.1 F7″ description="Real-time Heart Rate Temperature Monitor GPS Call Alert Multi Sport Outdoor Smart Watch" thumb="http://www.tbprice.com/wp-content/uploads/2018/04/no-1-f7-review-new-smartwatch-f6-price-buy-2018-tbprice.com-12.jpg" logo_thumb="http://www.tbprice.com/wp-content/uploads/2018/04/banggood-logo.png" ]
No.1 F7 Review Video
Source: 001phone