We make reviews about different devices such as smartphones, projectors, dash cams, earbuds, vacuum cleaners, etc. However, today I received a new sonic toothbrush.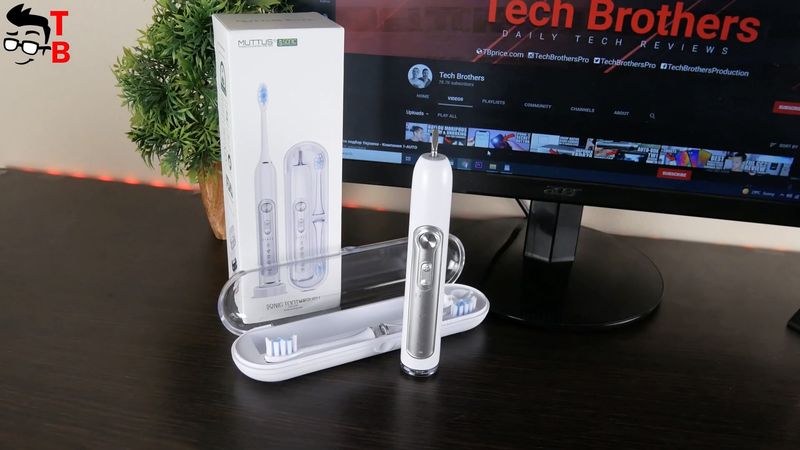 I think this article will be interesting for you, because the toothbrush has many features, such as 5 modes, 15 brush experiences, 2 minutes smart timer, and a high frequency of 38000 strokes per minute.
Let's start the review with unboxing, and look at what's inside the box.
Official website: muttus
Unboxing
By the way, I forgot to tell you the name of this sonic toothbrush. This is MUTTUS T556. We can see the company logo and the image of the toothbrush on the front of the box.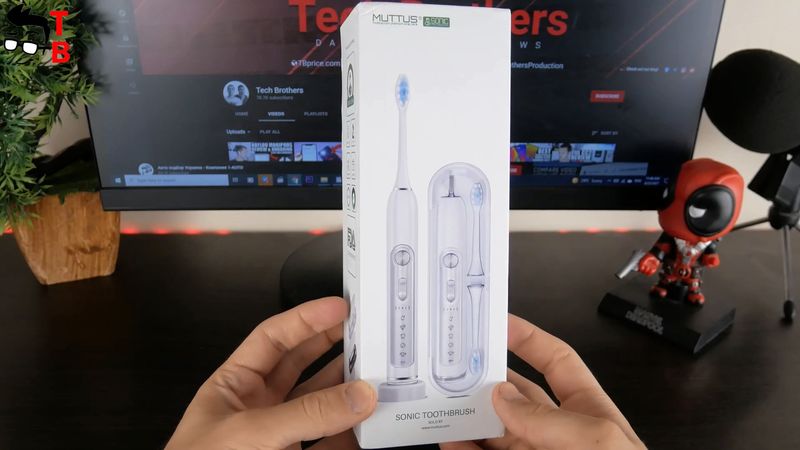 There are main features of electric toothbrush on the side faces, such as premium protect, travelling, 5 modes, 15 brushes, IP67 waterproof. We will talk about all the features of MUTTUS T556 toothbrush later in this article.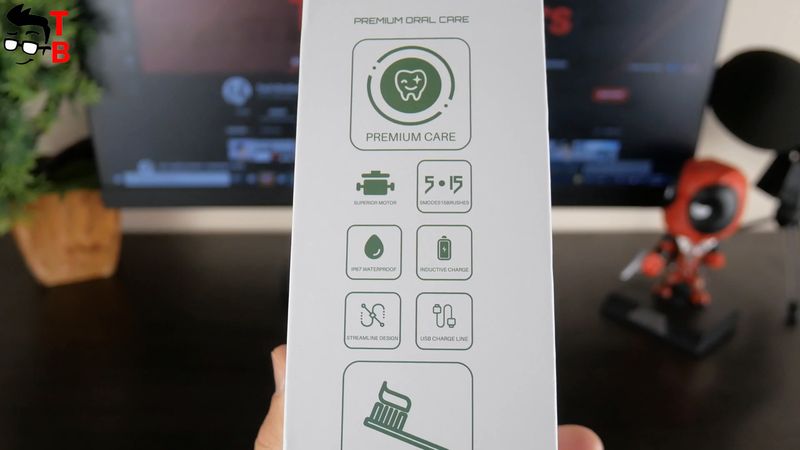 On the back of the box, there is a specifications list: battery capacity, rated power, charging time, size, weight, etc.
Inside the main box, we have three other white boxes. The biggest one has a user manual and travel case with toothbrush, and two heads.
In the second box, we have four additional brush heads, and the third box has charging cable and charging base.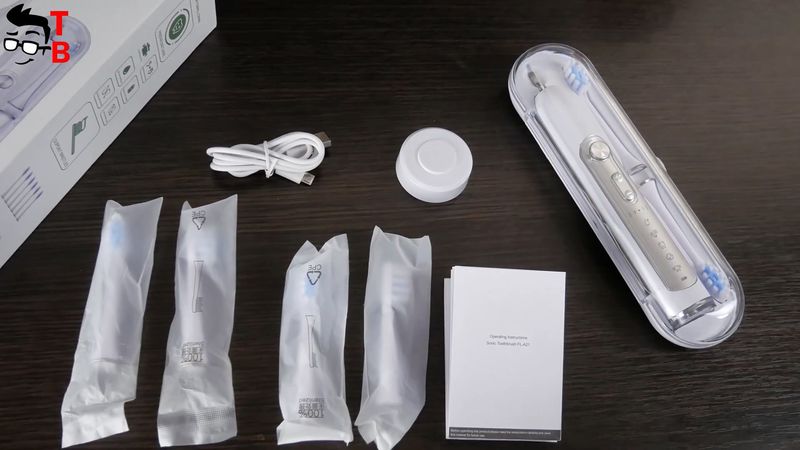 I like that the MUTTUS T556 toothbrush has a travel case and many additional brush heads. This set of heads will be enough for me for about 2 years because the manufacturer recommends changing them every 3 months.
Design
As you can see, I have a white version of a sonic toothbrush. It is also available in black and pink colors.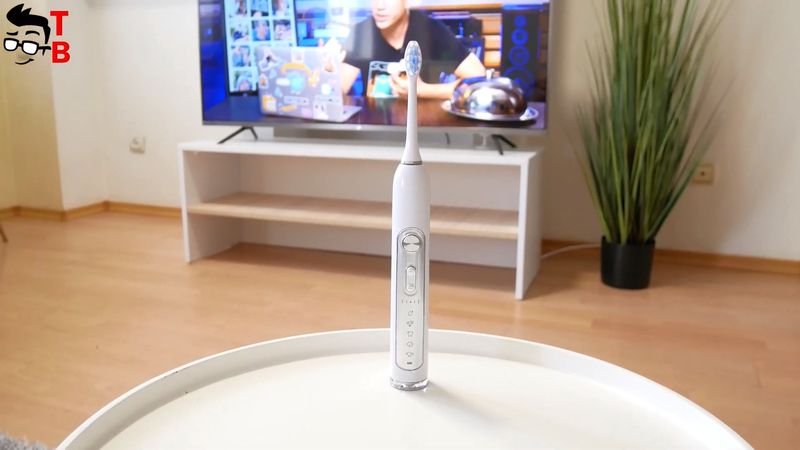 The toothbrush is made of glassy plastic. By the way, it is not slippery. That's very good.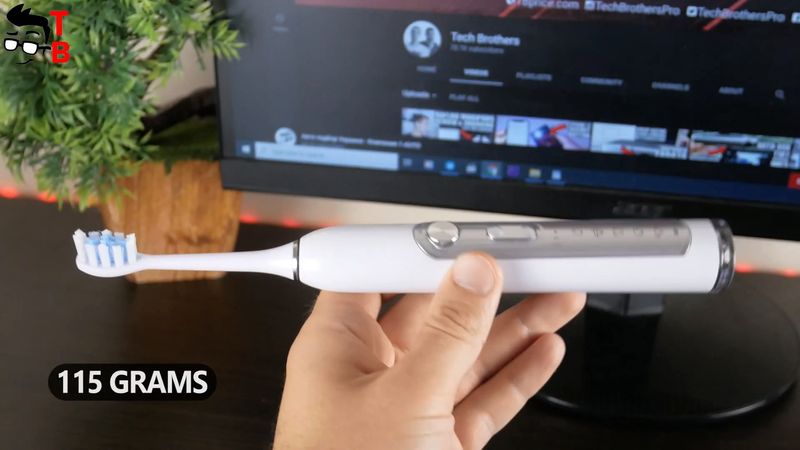 The weight of the toothbrush is only 115 grams.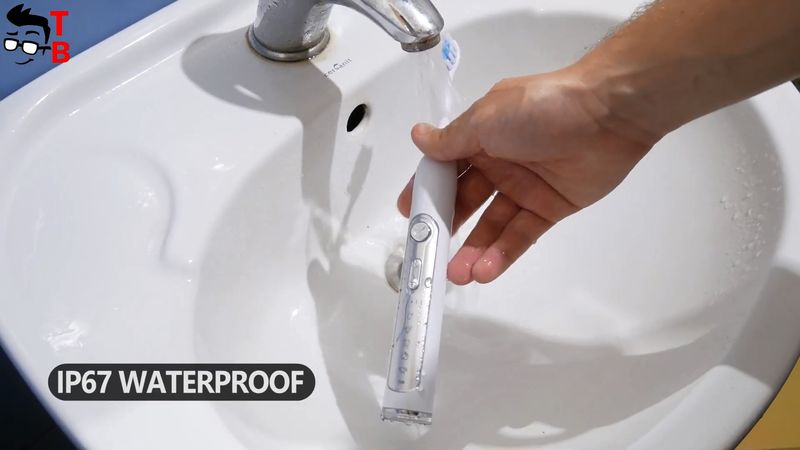 Of course, it is waterproof by IP67 standard, so you can completely wash it in water.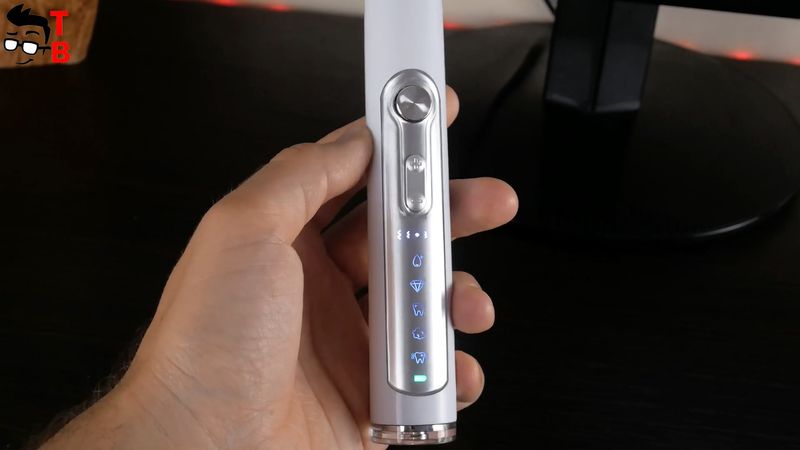 The new MUTTUS sonic toothbrush has three physical buttons: power on/off, and power adjustment. The power button is also used to change the cleaning mode.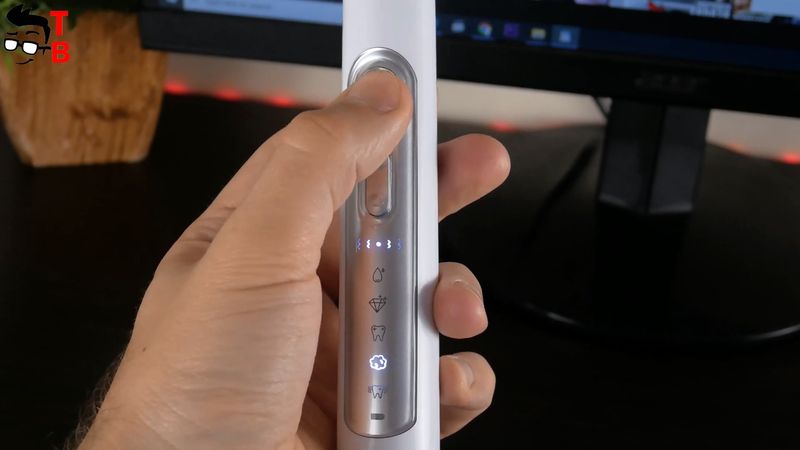 Then, we can see the current power of the toothbrush (weak, medium, or strong) on the power indicator light.
There are also five brushing modes indicators, such as clean, polish, white, sensitive, massage, and battery level indicator.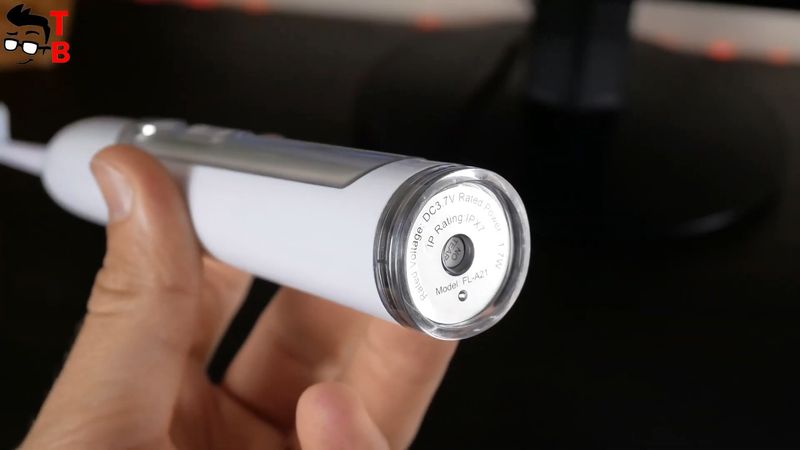 By the way, if you want to change a brushing mode, just press the power button. A long press for about 4 seconds turns off the toothbrush.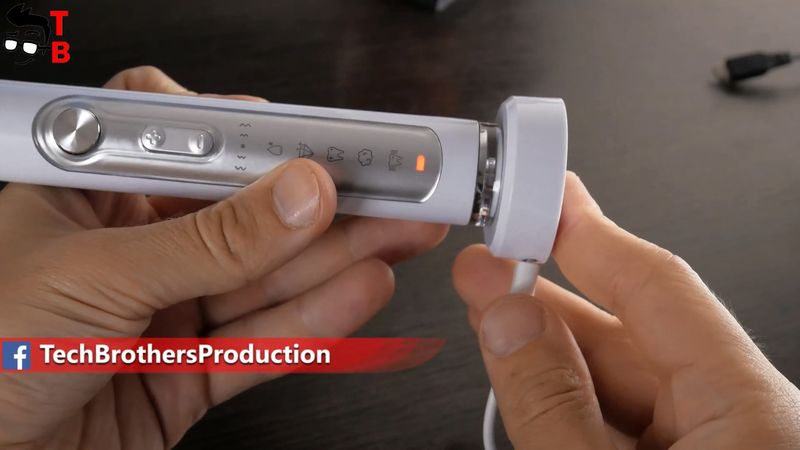 A charging port is located on the bottom of the toothbrush. As I already said, there is a charge cable and base in the package.
As for the brush heads, the manufacturer says that they have DuPont Bristle. It is recommended to change the brush heads every 2-3 months.
My Experience
You know, I was surprised by the power of this sonic toothbrush. It has 38000 strokes per min, but it not noisy.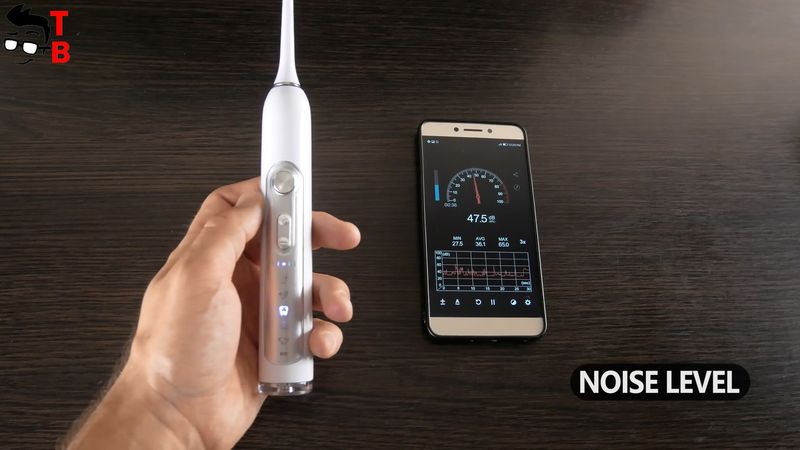 To be honest, at first, I was not very comfortable brushing my teeth with MUTTUS toothbrush, because it is really powerful. However, after a couple of days, I got used to it, and now brushing feels good.
The teeth feel clean and fresh after brushing.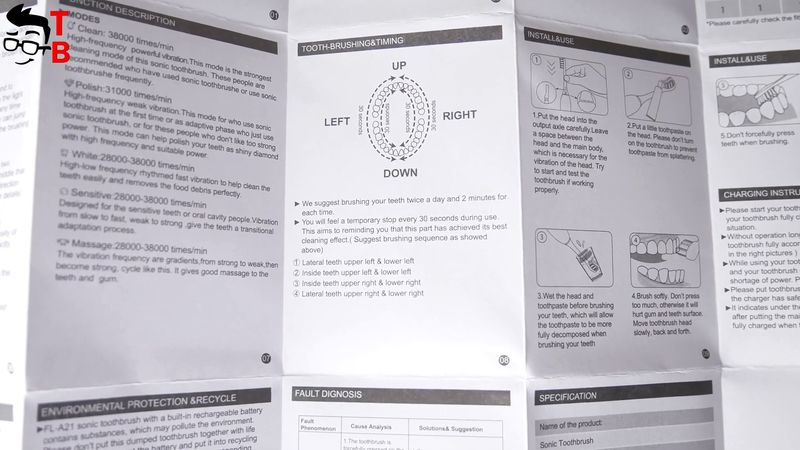 The manufacturer recommends brushing the teeth two times a day and 2 minutes for each time. The toothbrush will stop every 30 seconds during use. It means that you need to change the area. There is even a picture in the user manual with recommendations on how to brush your teeth.
Battery
Talking about battery life, you can use a toothbrush for about 35 days on a single charge.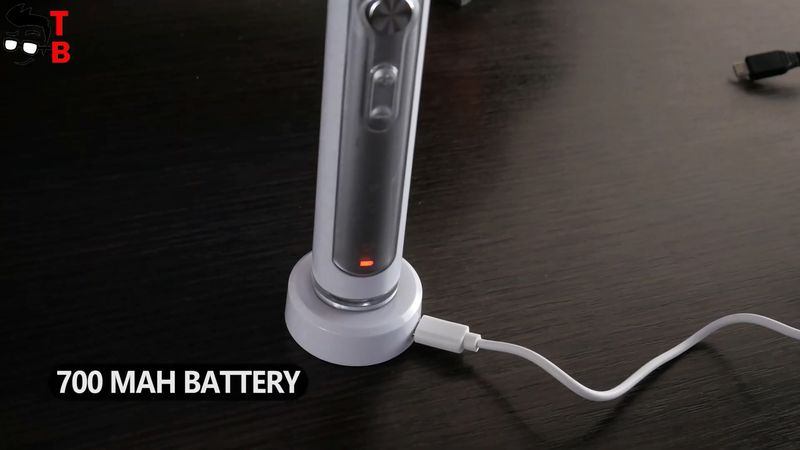 The battery capacity is 700mAh.
Conclusion
The MUTTUS sonic toothbrush doesn't have a companion app on a smartphone, like some other electric toothbrushes, for example, Oclean. However, I don't think you really need it, because you can change a brushing mode and a power on the toothbrush itself.
I also like that MUTTUS sonic toothbrush has six brush heads in the package and a travel case.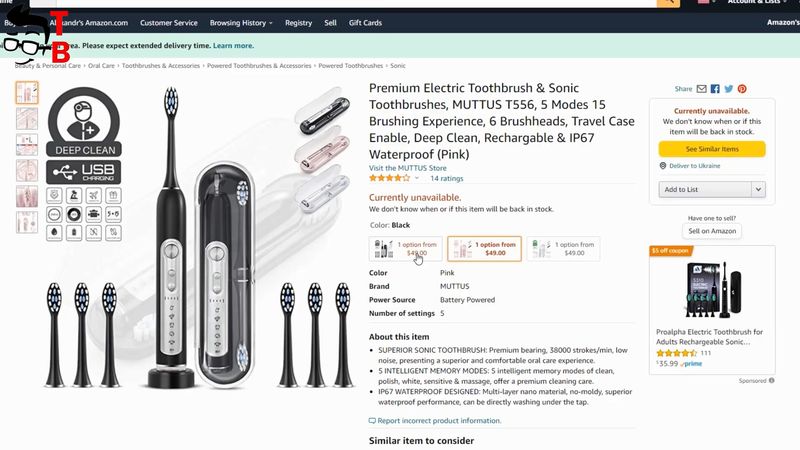 The price of MUTTUS toothbrush is only $50 on Amazon. I think it is very affordable.