Today I want to tell you about the new wireless headphones from the MPOW company. By the way, if you missed it, a few days ago I posted an article about MPOW R9 wireless speaker. If you are interested, you can read here.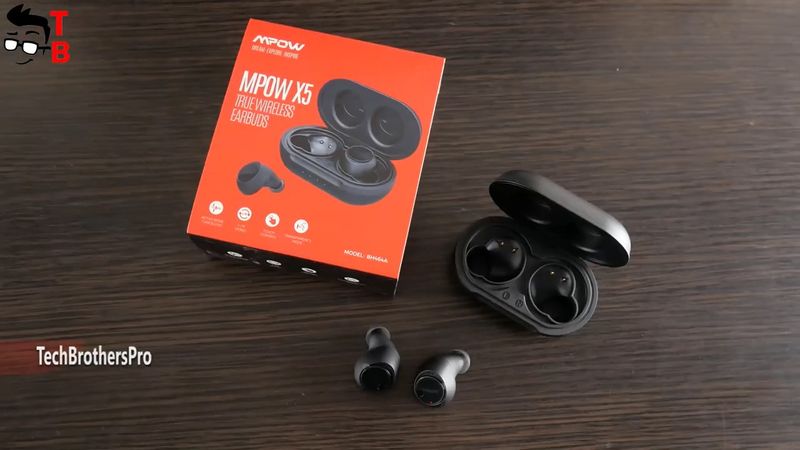 The new MPOW X5 earbuds have some interesting features, such as active noise cancelling, transparency mode, touch control, waterproof, etc.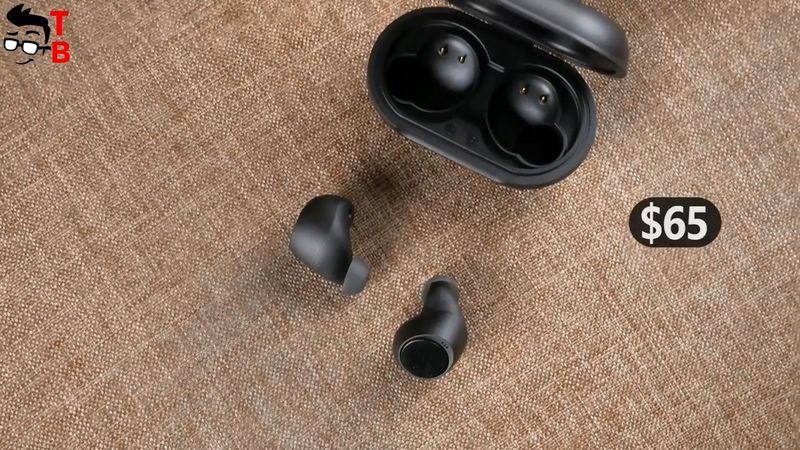 The price of these wireless earbuds is $65 on Amazon, but you can use the $20 OFF coupon code.
So, as usual, let's start with unboxing, and then talk about design, connection, control options, sound quality, and battery.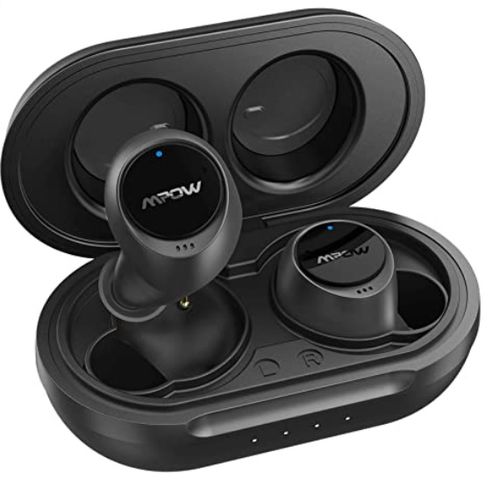 Mpow X5 Hybrid Active Noise Cancelling Wireless Earbuds - Amazon
as of September 25, 2023 12:33 pm
Unboxing
So, when you buy MPOW X5 earbuds, you get them in this box.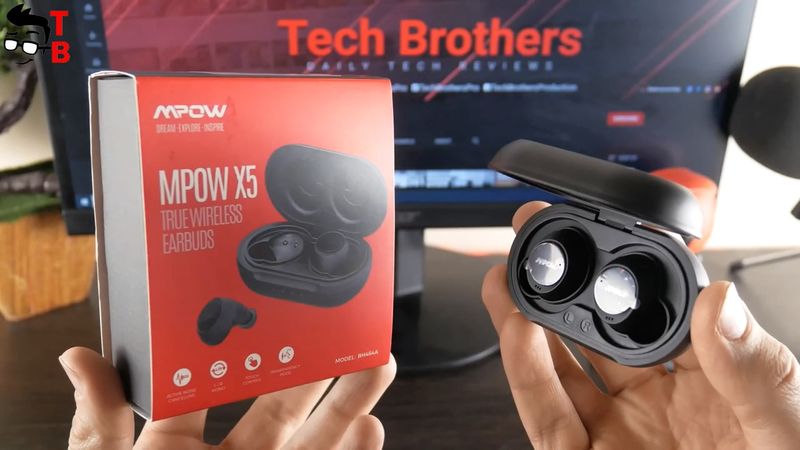 On the back, you can read the main specifications and features, such as Bluetooth standard, operation range, music/talk time, etc.
Inside the box, everything looks like this. This is a charging case and left/right earbuds. Also, there are extra ear tips, USB Type-C charging cable, user manual, and a 2-year warranty card in the box.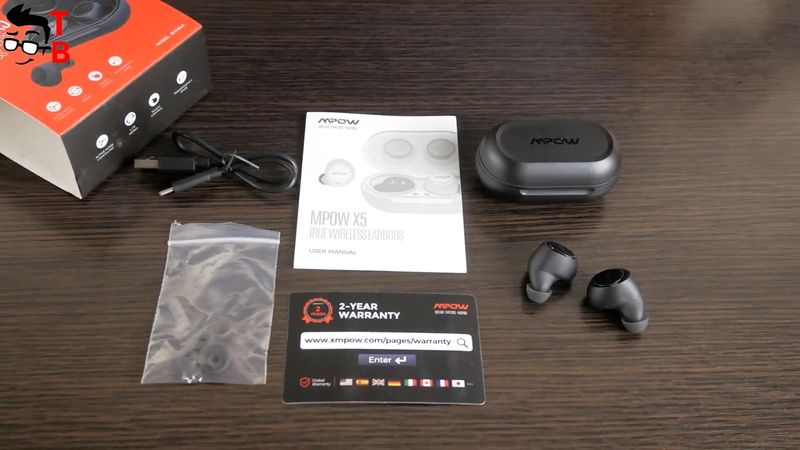 As you can see, no surprises. The package contents are the same as the other wireless earbuds.
Design
You know the first thing I mention is that the earbuds are quite big. For comparison, I have another ANC earbuds, and they are much smaller. Perhaps MPOW X5 earbuds are so big because of the large battery inside. We will talk about battery life a little later.
There is a touch control button, company logo, LED indicator, and microphone on the outside.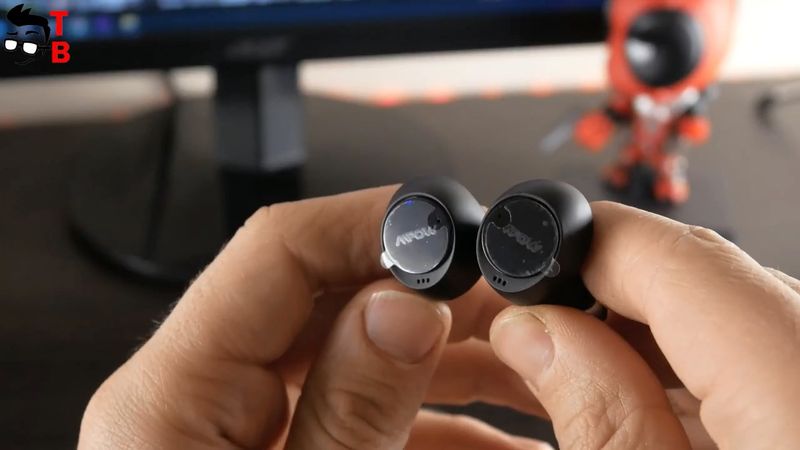 On the inside, we can see two charging contacts and interchangeable ear tips.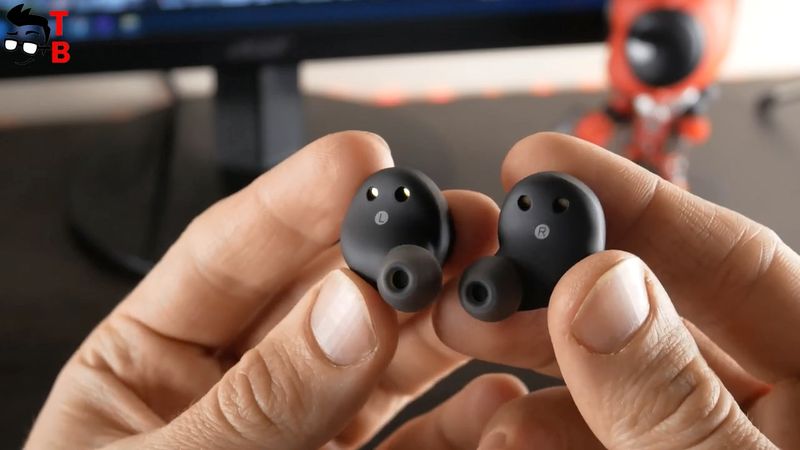 As for the charging, it is pretty compact.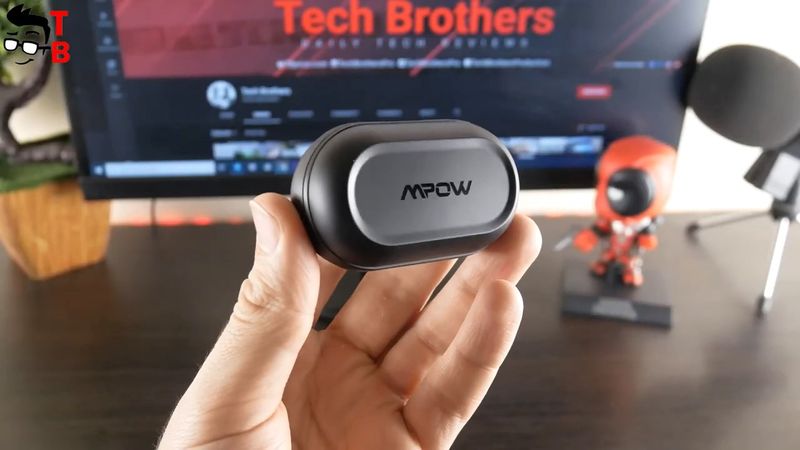 The dimensions are 70 by 40 by 30 mm.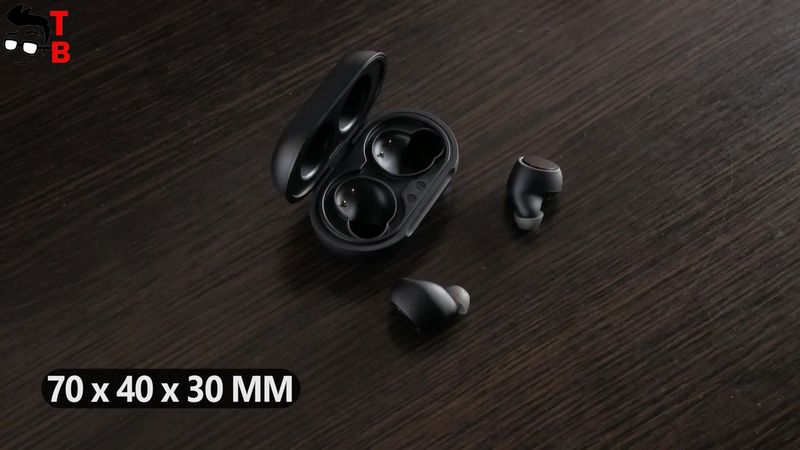 The weight with earbuds inside is 51 grams.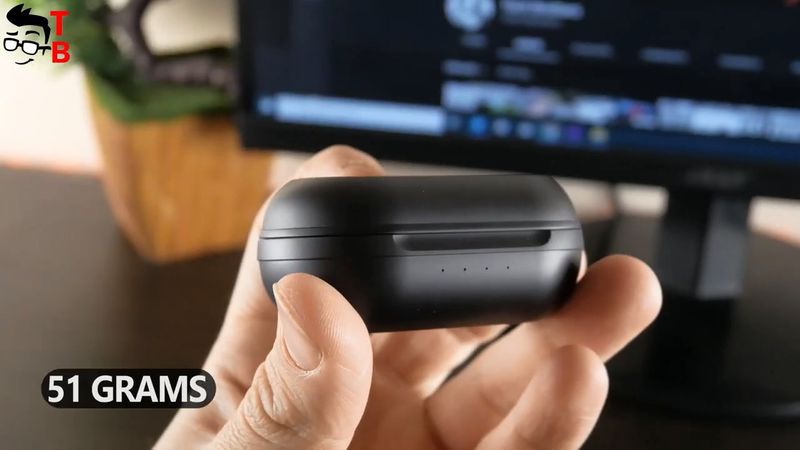 The case has four LED lights on the front and a USB Type-C charging port on the back.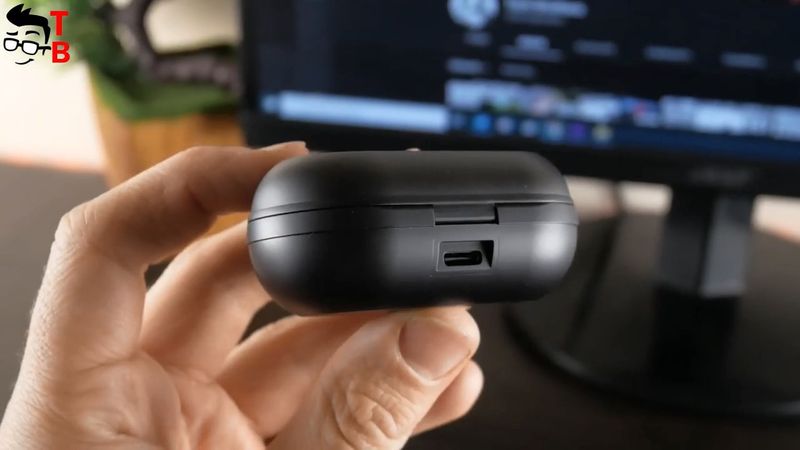 So, the size of the earbuds was a surprise for me. I thought they were smaller. To be honest, for me, they are comfortable. However, if you have small ears, these earbuds may be uncomfortable. But don't forget to choose the right ear tips.
Connection
The connection process of MPOW X5 to a smartphone is the same as other wireless earbuds. First, you need to take one or two earbuds out of the charging case, go to Bluetooth settings on your mobile device, and choose MPOW X5.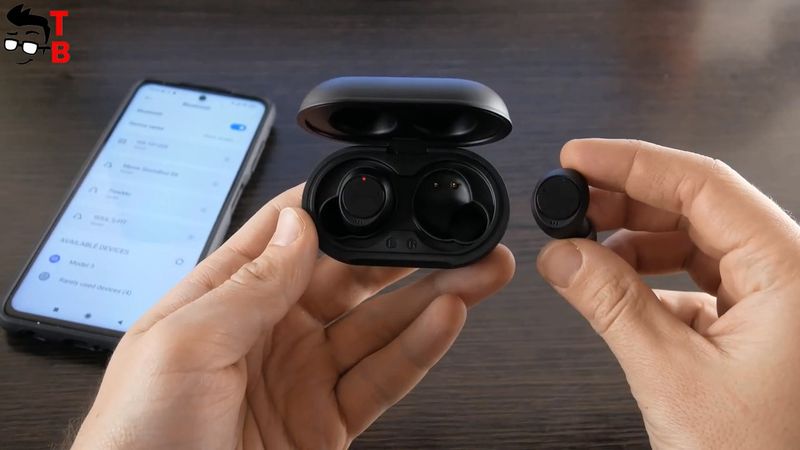 As I said, the earbuds support twin and mono modes. It means that you can use two earbuds together or one of them separately.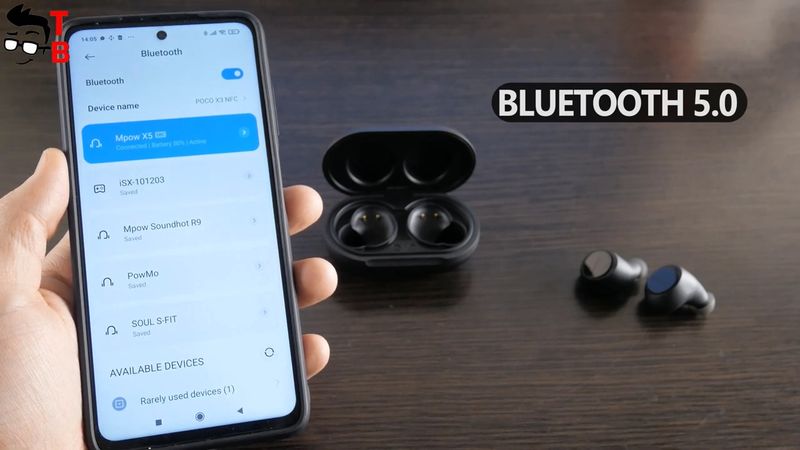 By the way, MPOW X5 uses the latest Bluetooth 5.0 technology for connection, and the maximum range is 10 meters.
Control Options
I like that most MPOW earbuds have all control options. For example, you can play/pause the music with a double-tap on the left or right earbud, volume up and down with a single tap, play the next and the previous song, answer or reject a phone call.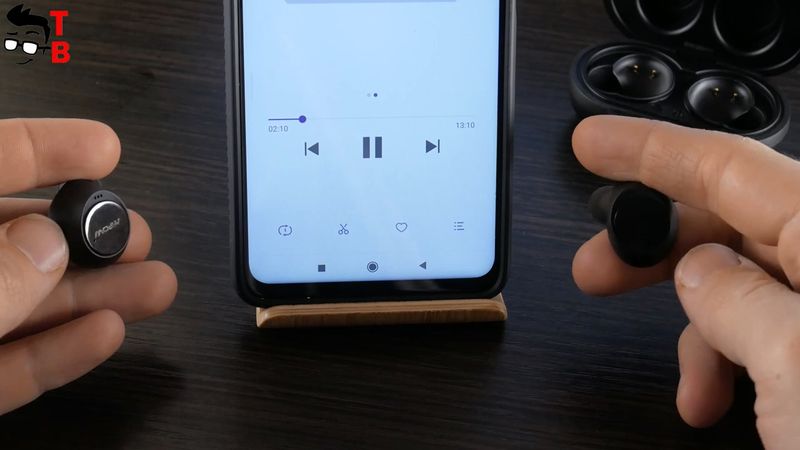 One of the main features of MPOW X5 earbuds is active noise canceling. You can activate ANC mode with a long press on the left earbud for about 3 seconds. There is also a transparency mode, and it is activated the same way.
Sound Quality
The sound quality of MPOW X5 earbuds is just amazing. First, it is clear. I listened to vocal music, and the voice is very clear without any extra noise or bass.
However, if you like bass music, then MPOW X5 earbuds are also good for you.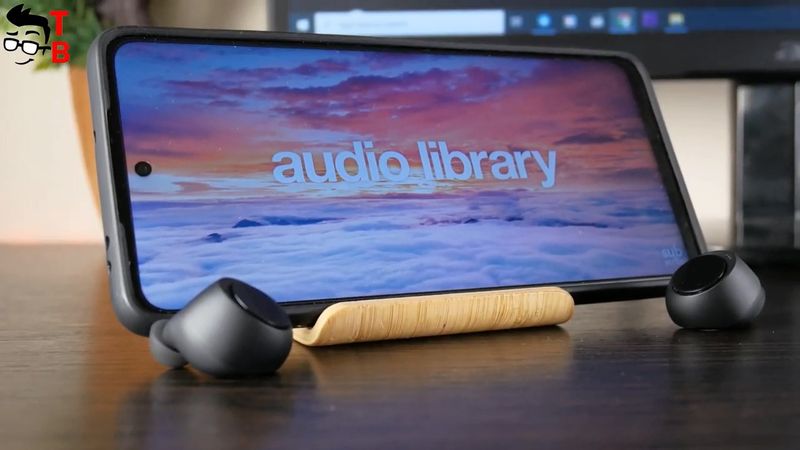 Fans of instrumental music won't be disappointed either. When I listen to rock, I hear the guitar, drums, and other instruments separately. That's very good. The sound quality is definitely the main feature of MPOW X5 earbuds.
Battery
I didn't find information about the battery capacity of earbuds, but the manufacturer promises 8 hours of playtime on a single charge and 24 hours additional battery life with a charging case.
However, if you use ANC, then the playtime on a single charge is about 3 hours less.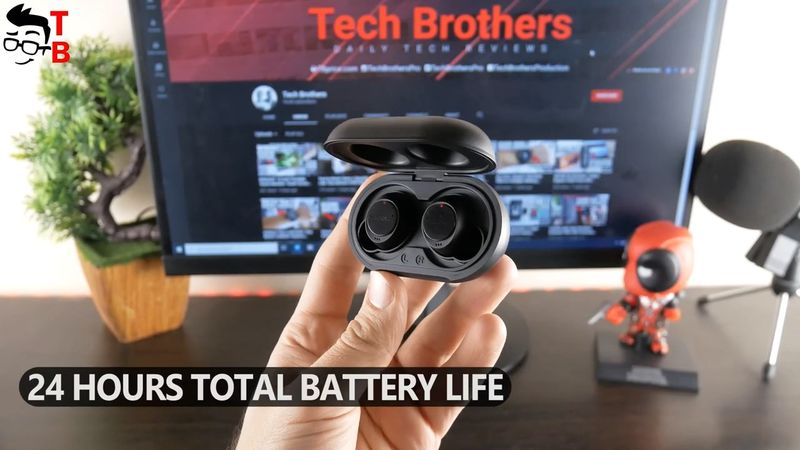 On the charging case, we can see its battery capacity – 360mAh.
Conclusion
So, I cannot say that MPOW X5 earbuds surprised me. Yes, they have active noise cancelling, and it is really good, but this is not a killing feature. There are already many earbuds with ANC, and they are even cheaper than MPOW X5.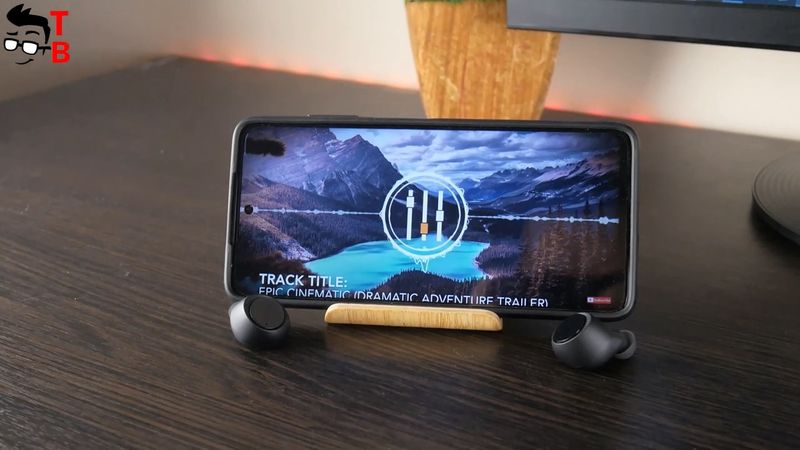 On the other hand, MPOW X5 has long battery life and very good sound quality. I think they are the main features of these earbuds.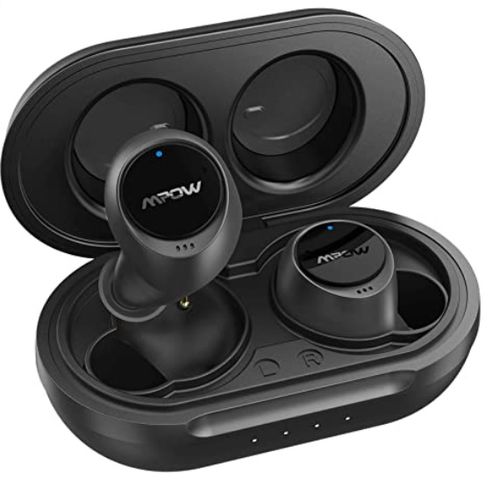 Mpow X5 Hybrid Active Noise Cancelling Wireless Earbuds - Amazon
as of September 25, 2023 12:33 pm