In this article, I will test MPOW X3 wireless earbuds. These are the first TWS earbuds with active noise cancellation that I have ever tested. I am very excited about active noise cancellation, and I want to listen to music with these earbuds.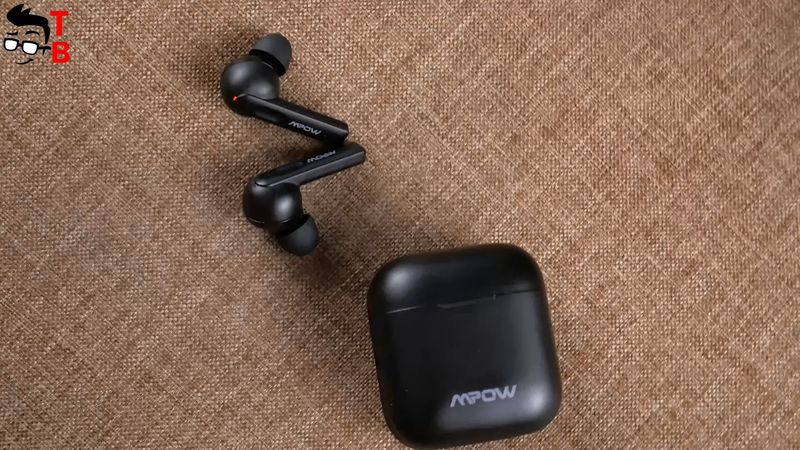 But first, let's do an unboxing, look at the design, connection, and battery life.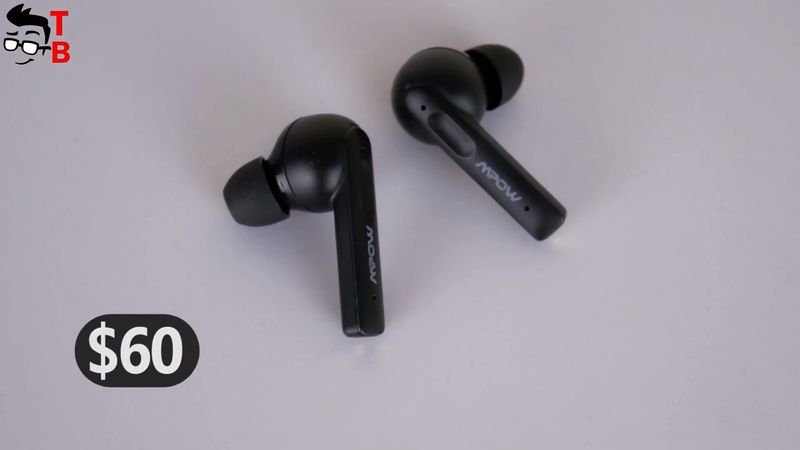 By the way, the price of MPOW X3 on Amazon is about $60.
Let's get started!
Unboxing
Like other wireless earbuds and headphones from MPOW company, the new MPOW X3 earbuds come in a compact red box.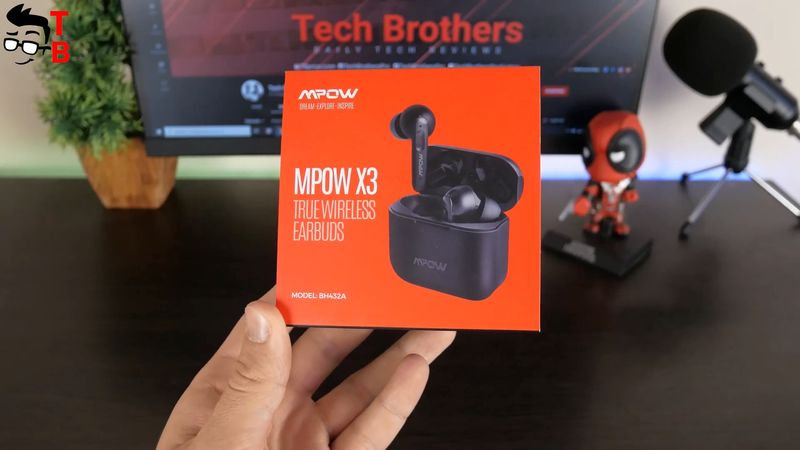 We can see the image of earbuds on the front, and specifications on the back, such as Bluetooth version, music and talk time, wireless profile, etc.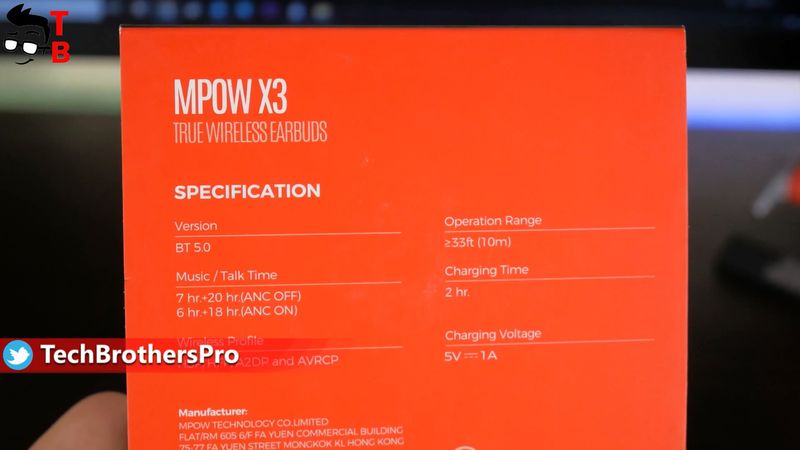 When I opened the box, I found a black charging case with earbuds inside. Also, there is a user manual, USB C charging cable, and 5 pairs of extra ear tips. They have different sizes and shapes, so you can choose the most suitable for you.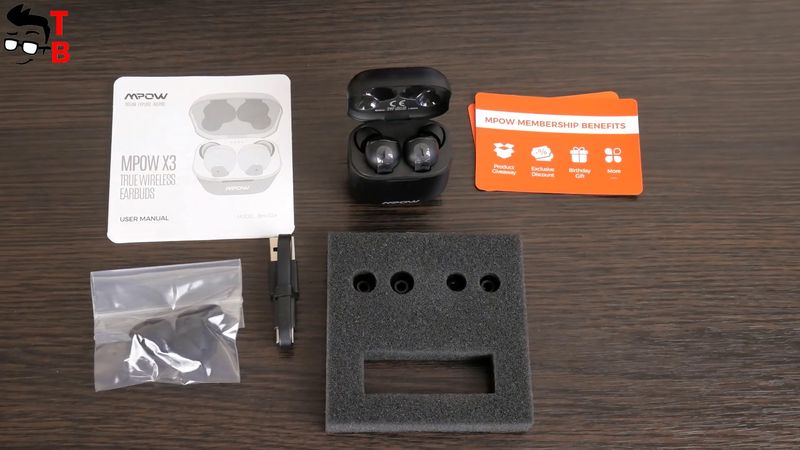 Now, let's talk about the design of MPOW X3 earbuds.
Design
First, I want to say that the charging case of these earbuds is quite compact, especially compared to QCY T6.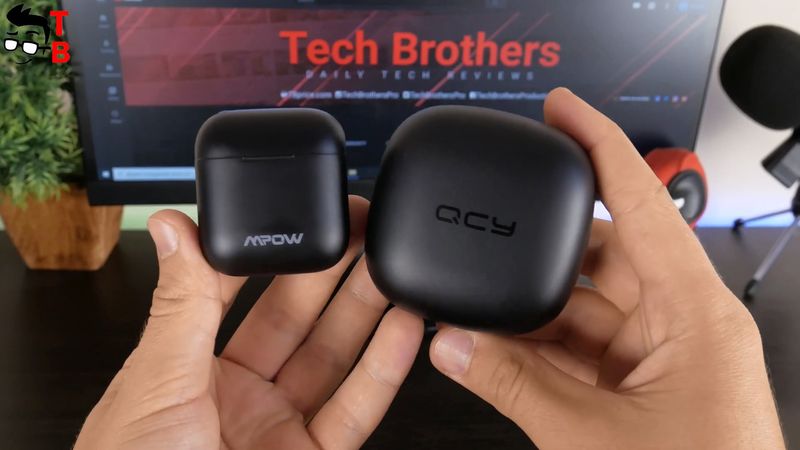 The dimensions are 52 by 48 by 30 mm.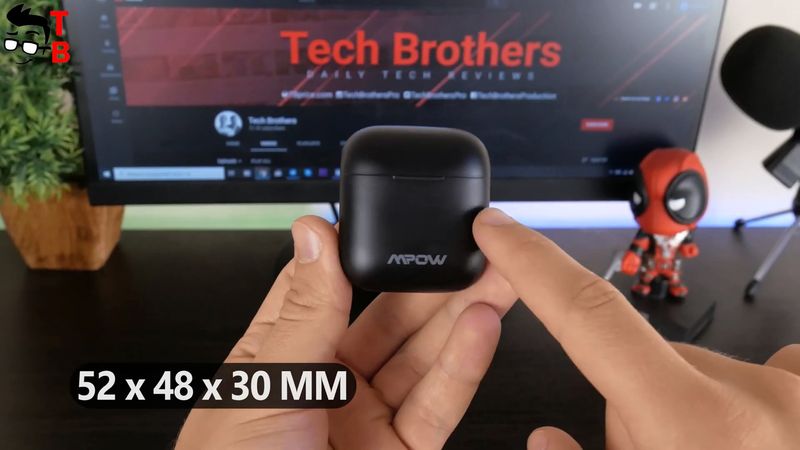 The weight is about 34 grams.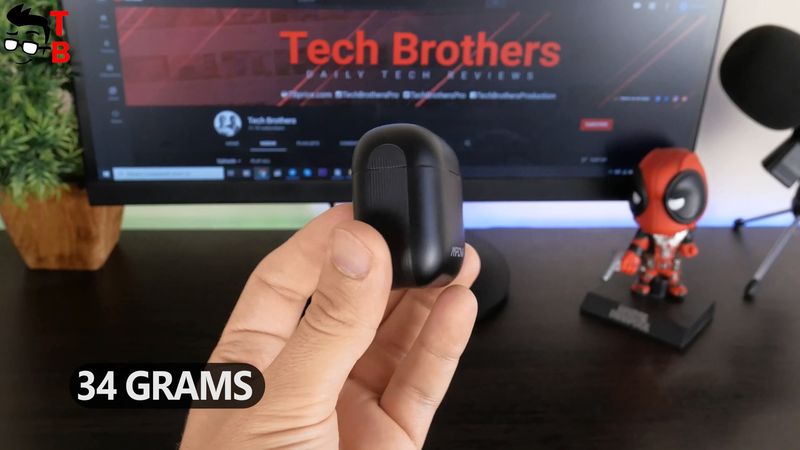 As you can see, the charging case is black. There is only a company logo MPOW on the front.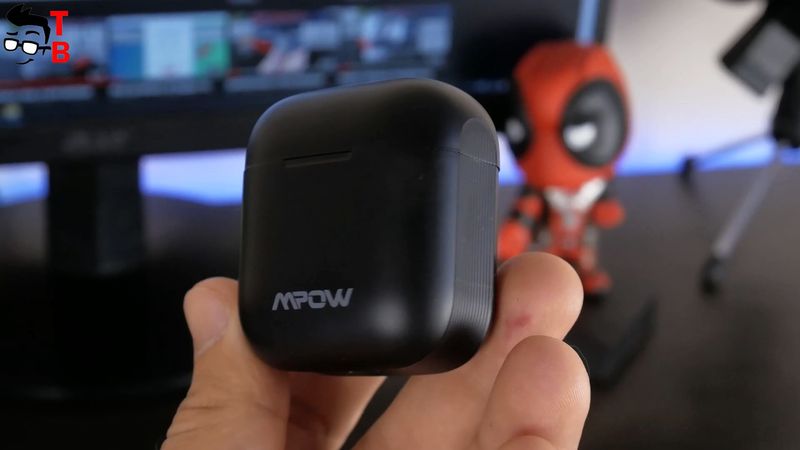 The charging case has an interesting texture on the side faces and bottom.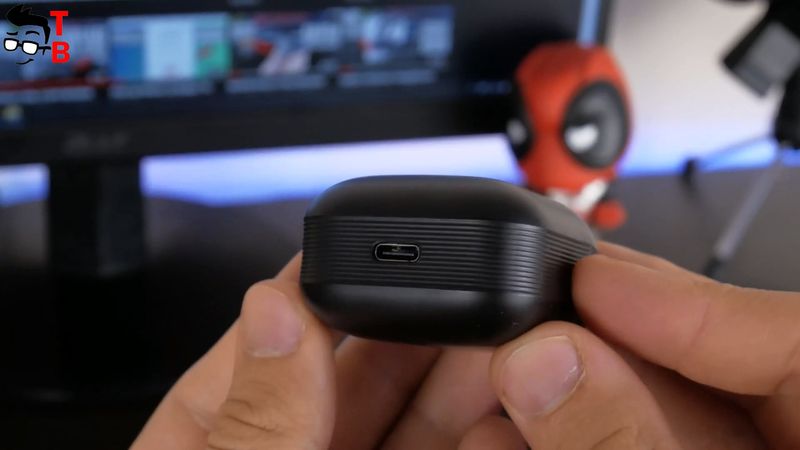 USB C charging port is located on the bottom.
Inside the case, we can see two earbuds and four LED lights.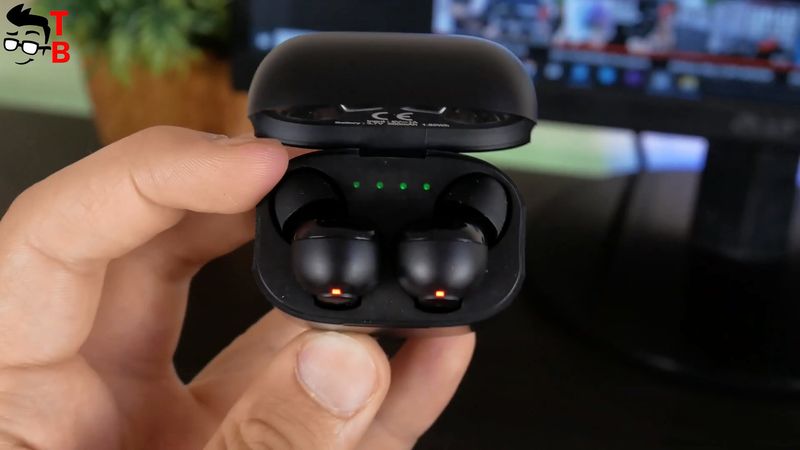 The earbuds are also black. As you understand, they have removable ear tips.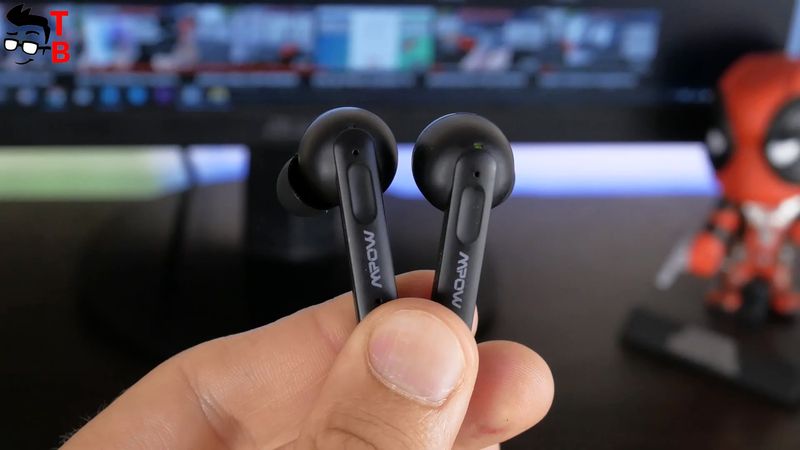 On the outside, there is an MPOW logo, a touch button, and an LED indicator.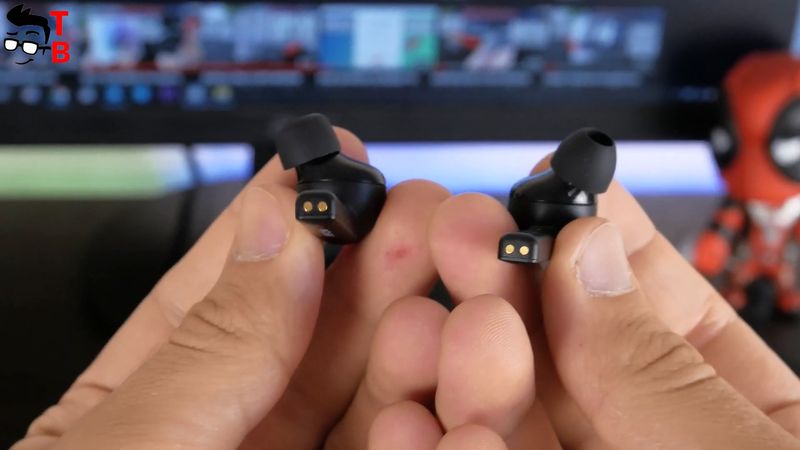 On the bottom, there are two charging contacts.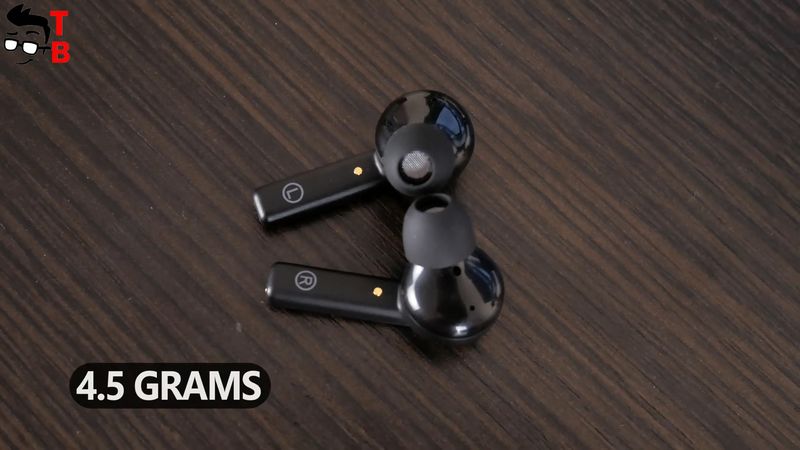 The weight of one earbud is 4.5 grams. The size is 39 by 16 by 25 mm.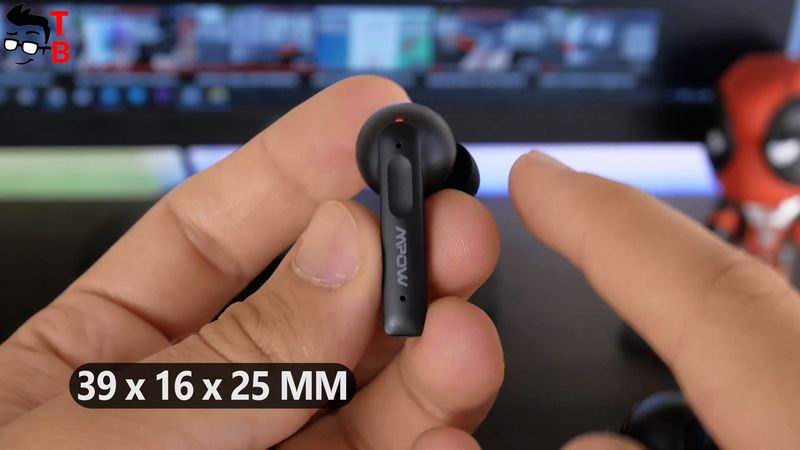 I like the wireless earbuds with silicone ear tips because they provide better noise isolation. Moreover, MPOW X3 has active noise cancellation, but we will talk about it a little later.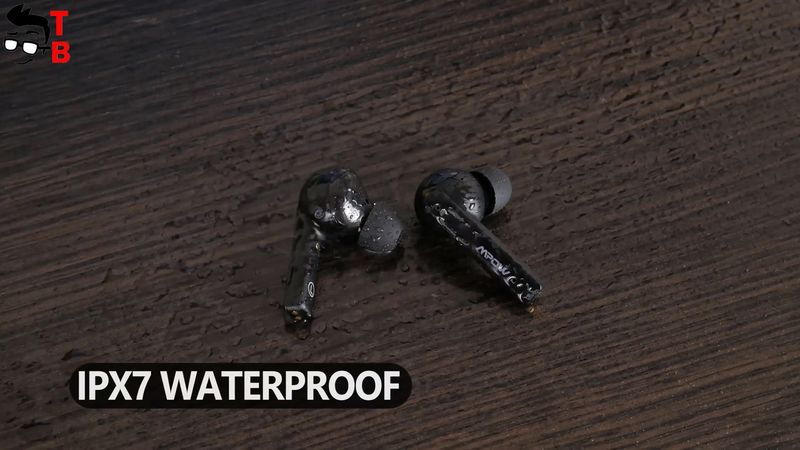 By the way, MPOW X3 earbuds are waterproof by the IPX7 standard. So, you can use them for the workout. However, I don't recommend swimming with these earbuds, because you can lose them.
Connection
The new earbuds from MPOW are connected to smartphone like any other TWS earbuds in 2020.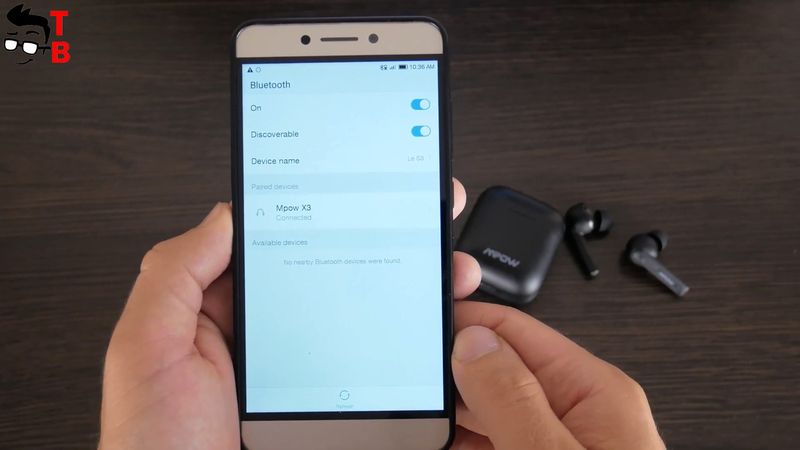 First, you need to take them out of the charging case, and then go to Bluetooth settings on your mobile device. Select MPOW X3, and you are ready to listen to music!
Control Functions
Talking about control functions, you can volume up and down with double tap on the left or right earbud.
If you want to play or pause the music, then double-tap on the left or right earphone.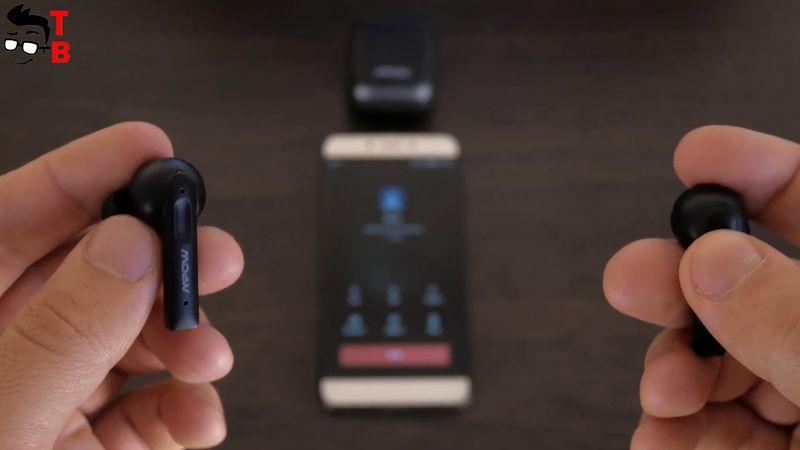 You can also play the next or previous track with the triple touch on the right earphone, and triple touch on the left earphone.
To answer the phone call, just tap on any earbud. If you want to reject the call, then press the left or right earbud, and hold for about 2 seconds.
Using MPOW X3 earbuds, you can activate the voice assistant on your mobile device. For this, press and hold the left earbud for 2 seconds.
Finally, the main function of MPOW X3 – ANC Mode – is activated with a single tap on the right earphone, and hold for 2 seconds. If you want to turn off ANC mode, then do the same.
Sound Quality
Now, let's talk about sound quality. MPOW X3 earbuds are equipped with a 10mm fiber driver. When I first turned on the earbuds, I was impressed with the bass. It is really powerful, especially for wireless earbuds.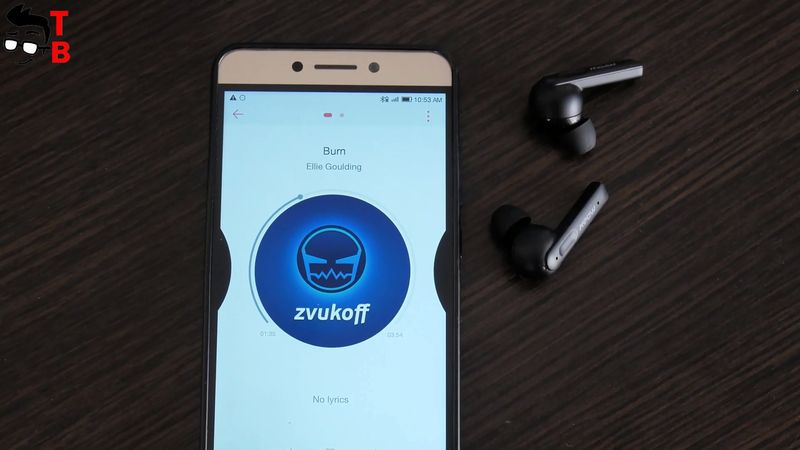 From the other side, the bass doesn't interfere with treble and midrange. The sound is natural.
As for active noise cancellation, it really works. If you want to hear the ANC effect, then you should turn it on on the roadside with traffic noise, subway, airplane, or other public places.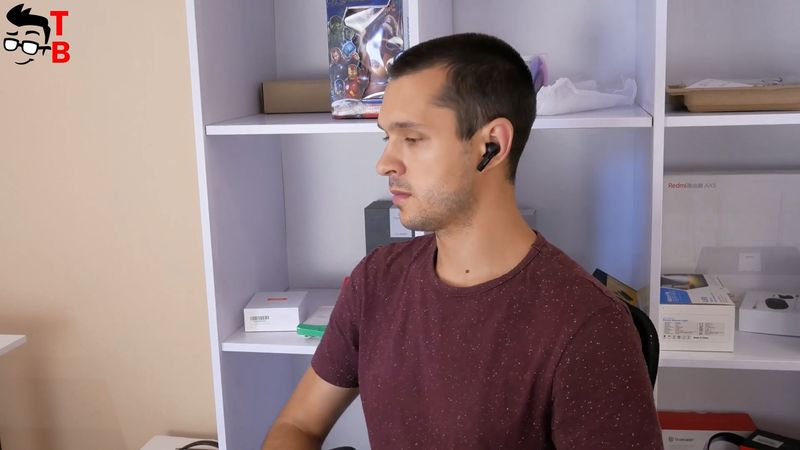 Another feature of MPOW X3 is four microphones. Two of them are used to reduce the noise, while another two to improve the call quality. The mic is really good even in crowded places.
Battery
As for battery life, I didn't find any information about the battery capacity of the charging case and earbuds themselves.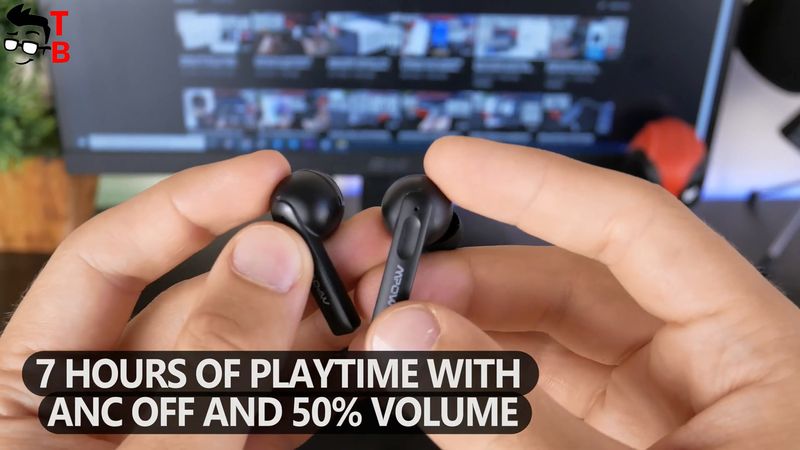 However, the manufacturer promises 7 hours of playtime on a single charge, and 20 hours extra with charging case.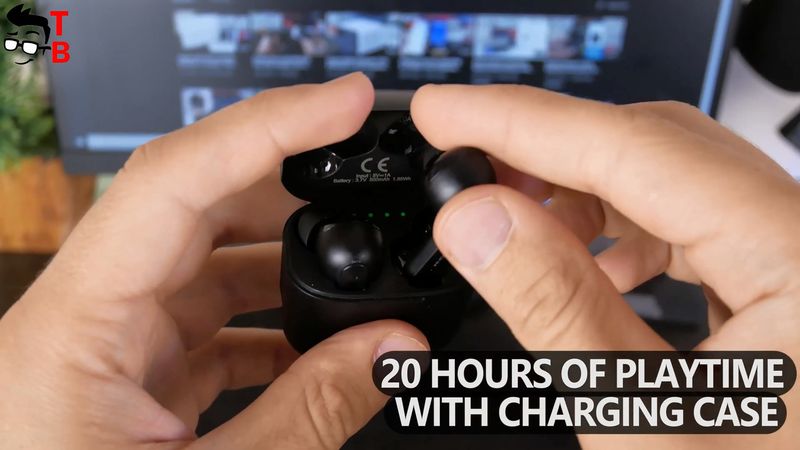 In total, you have 27 hours of battery life.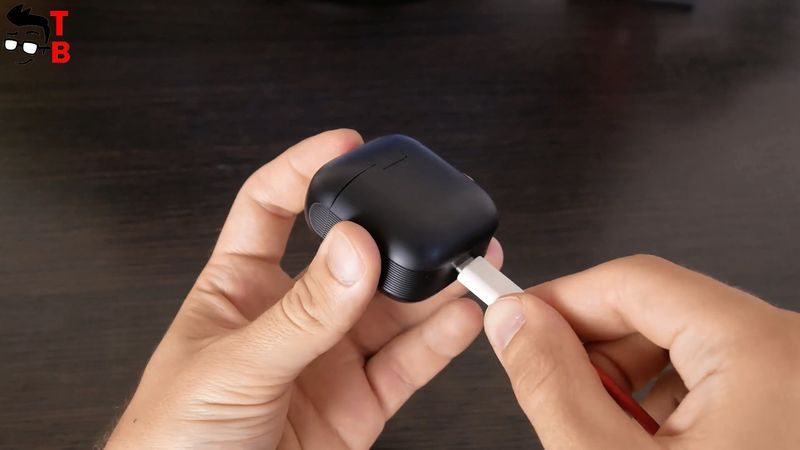 I am very glad that MPOW X3 is equipped with a USB Type-C charging port. I think that any device in 2020 should have a USB-C port.
Conclusion
You know, we have made many reviews about MPOW earbuds and headphones, because I really like this brand. It produces high-quality products.
MPOW X3 is one of the best wireless earbuds that I have tested recently. They have silicone eartips for better noise isolation and Active Noise Cancellation.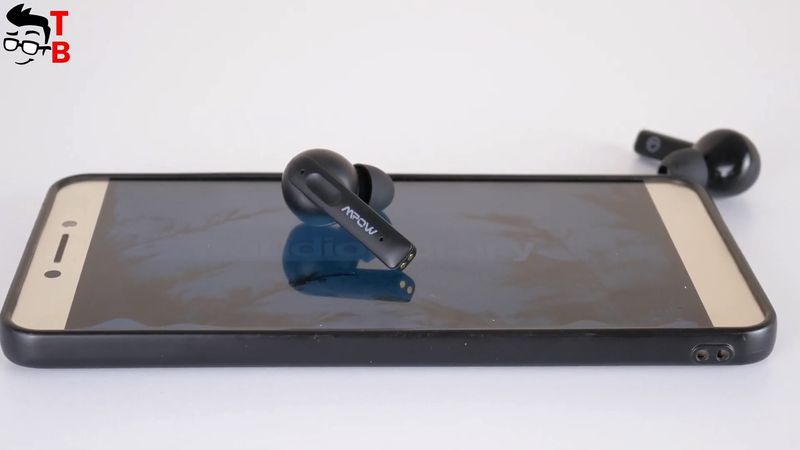 Actually, these are the first TWS earbuds with ANC that I tested. I hope that all earbuds will have ANC because it is a very useful function.
Also, MPOW X3 earbuds have a USB-C charging port, good battery life, and four microphones for better phone calls.
These are excellent wireless earbuds for their price – only $60.