If you want to keep your desktop tidy, or you are just tired of cable clutter, then this is a must-have device for you. It is a new 100W 3-in-1 retractable and 360 degrees rotating fast charging cable from MobFree Company. It is called XuperCable.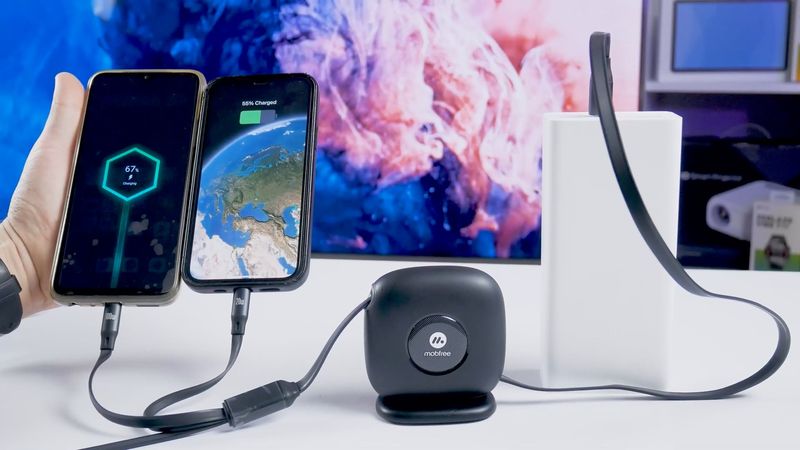 The cable has three connectors, such as Lighting, USB Type-C and micro-USB with a maximum power delivery of 100W. You can use it to charge smartphones, tablets, and even laptops.
OK, let's talk about all the features of the MobFree XuperCable in this article.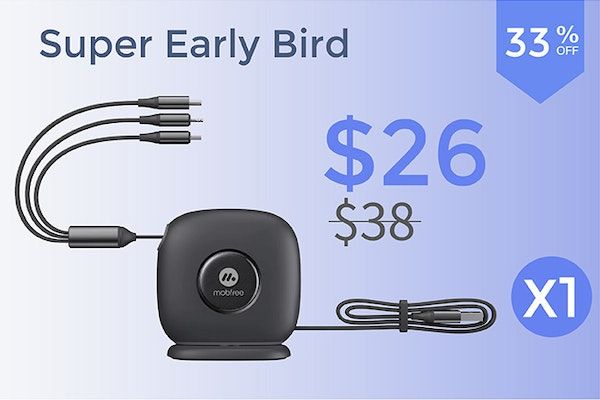 100W 3-in-1 Retractable & 360° Rotating Fast Charging Cable
as of September 17, 2023 10:47 am
Unboxing
You know we're going to skip the unboxing because I received the cable in a protective bag. There was no box, user manual, or anything else in the package.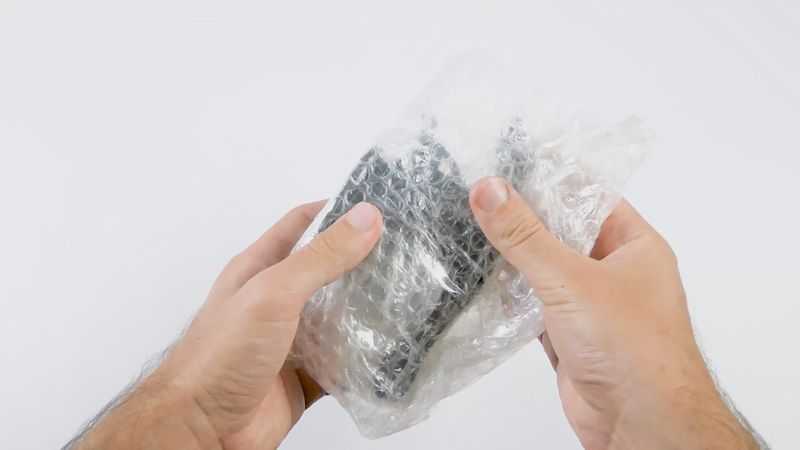 I may have a prototype, but if you order the product on Indiegogo, you can get it in a retail box. However, I cannot say for sure. 
Design
So, the MobFree XuperCable has the main body with MobFree logo on one side, and some information about it on the other side.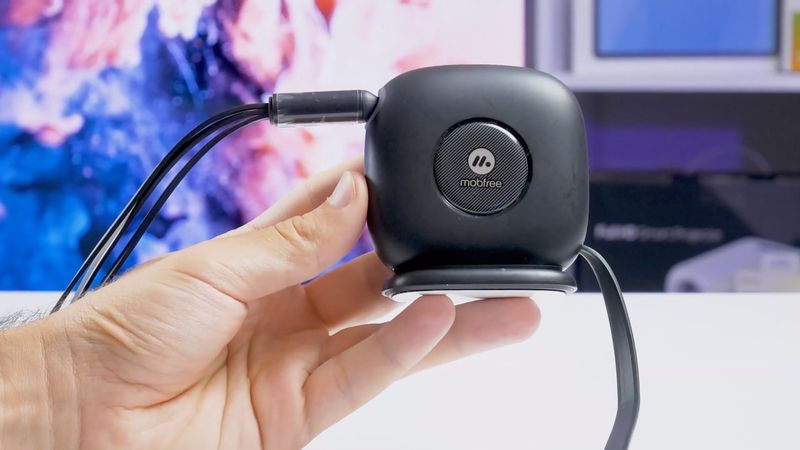 It also has a stand with 3M adhesive so you can attach the cable to a desk, and it will not slide.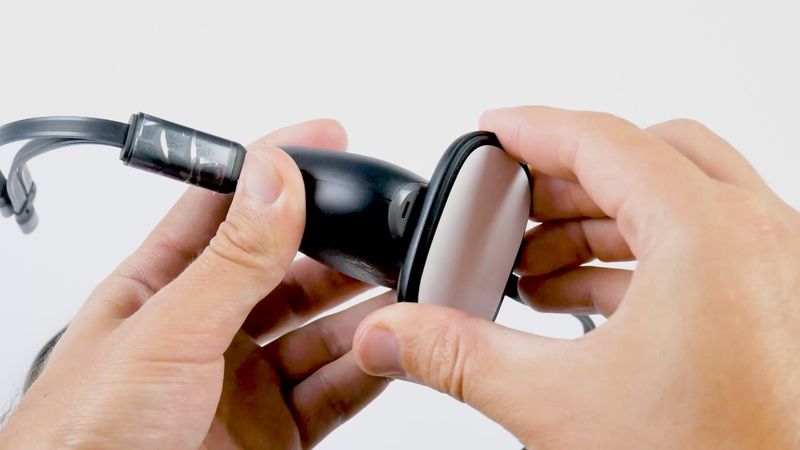 Another feature is the 360 degrees swivel base. You can rotate it in a clockwise or anti clockwise rotation. By the way, it also features a 30 degree stop point.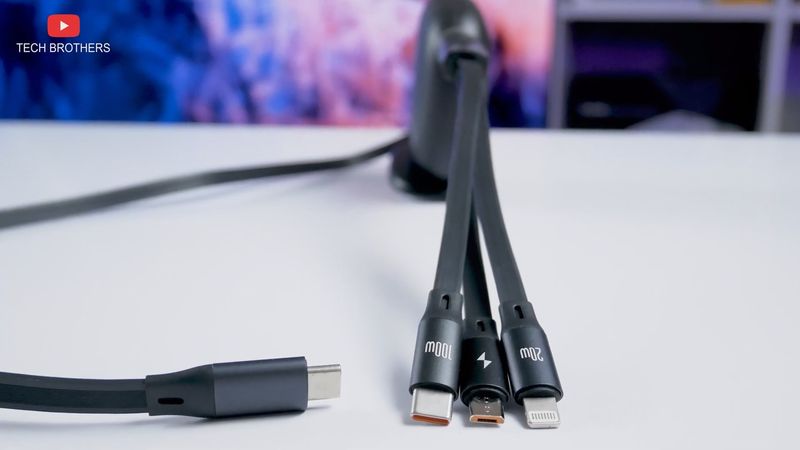 Finally, the MobFree XuperCable has a USB Type-C cable on one side that is connected to a power source such as a laptop, PC or even power bank, and 3 cables on the other side for charging devices. There are 3 cables with Lighting, USB Type-C and micro-USB connectors to charge any devices. We will check it out a little later.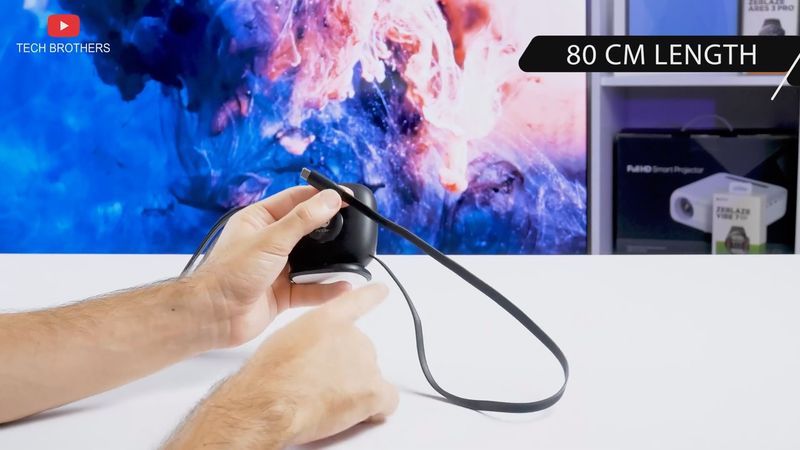 The length from one end of the cable to the other is 80 cm. 
However, there is also a retractor inside, so you can gently pull the cable to extend it. When you stop pulling, the cable will not retract. This way, you can pull out as much cable length as you need. Then, just pull the cable again and it will back in.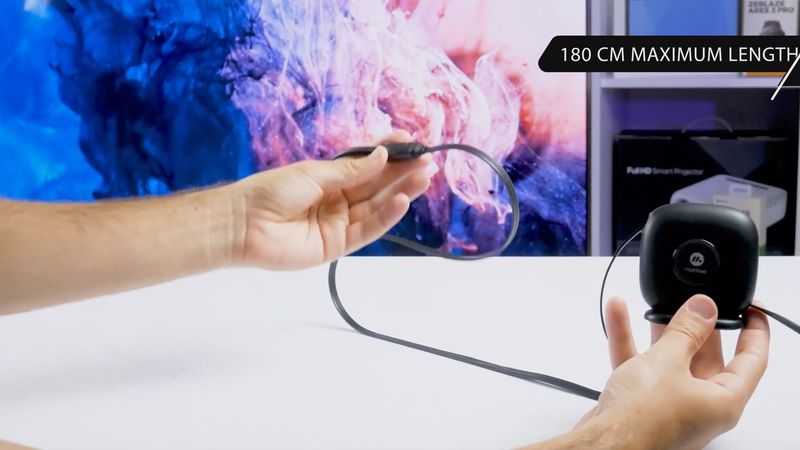 The maximum length of the MobFree XuperCable is 180 cm. 
So, this is a very flexible and useful device. However, its main function is charging. Let's check it out. 
Charging
First, you should know that XuperCable uses MSC or MobFree Smart Charging technology. The cable can charge three devices at the same time, sharing a total current of 3.5A.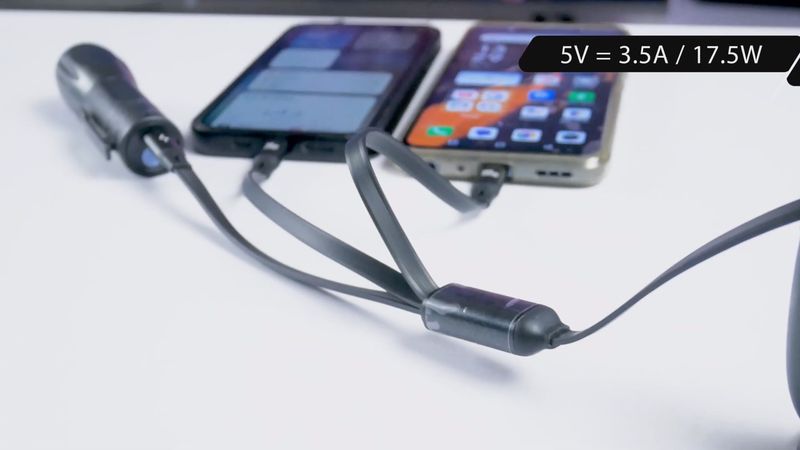 The output power of USB Type-C cable is 100W. The Lighting cable has 20W output power, while the micro-USB port has 18W. 
However, if you plug in all three cables at the same time, the power is 5V and 3.5A. I think it is about 17.5W, right?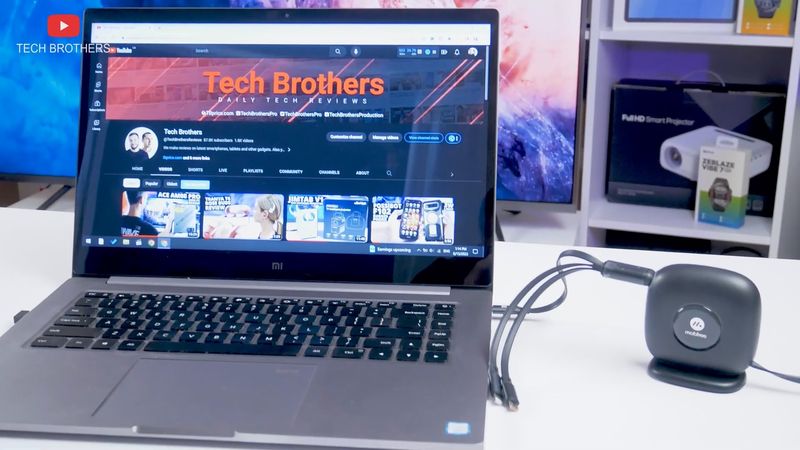 First, I want to check if my laptop will charge with a 100W USB Type-C cable. Yes, it does. 
Now let's try to charge the iPhone. No problems either. 
If you have a device with a micro-USB port, for example, flashlight, you can also charge it.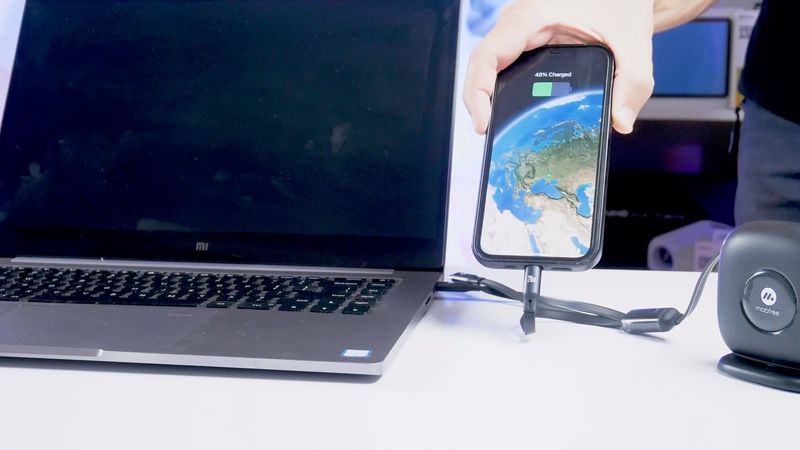 OK, now, I want to plug in a laptop, and iPhone. As you can see, the laptop shut down. Unfortunately, there is not enough power to charge a laptop and a smartphone at the same time.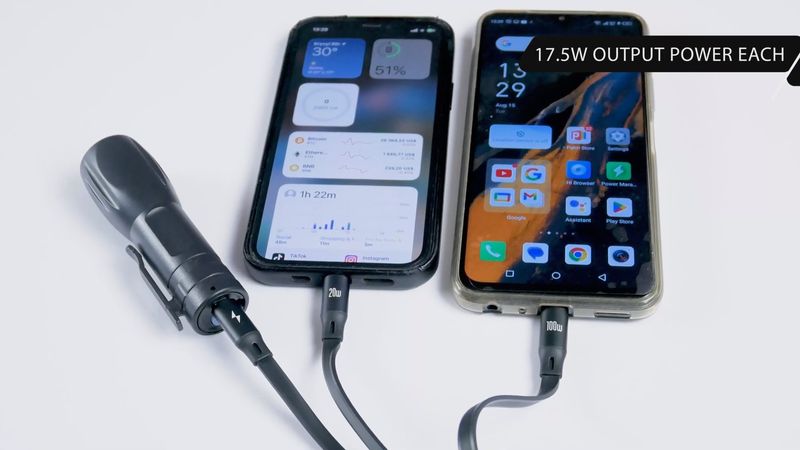 However, you can charge two smartphones and even flashlight. As I said before, when using all three cables, they provide 17.5 watts of output power each. 
Conclusion
So, the MobFree XuperCable is a very convenient device to get rid of cables on your desktop. You can use it to charge smartphones, earbuds, tablets, laptops or any other devices with Lighting, USB C and micro-USB ports.  
However, even though the USB Type-C cable has 100W of output power, which is enough to charge a laptop, when you connect additional devices, for example, a smartphone, the power drops. You should pay attention to that.
Nevertheless, it is a very useful product, and I will be using it on my desktop.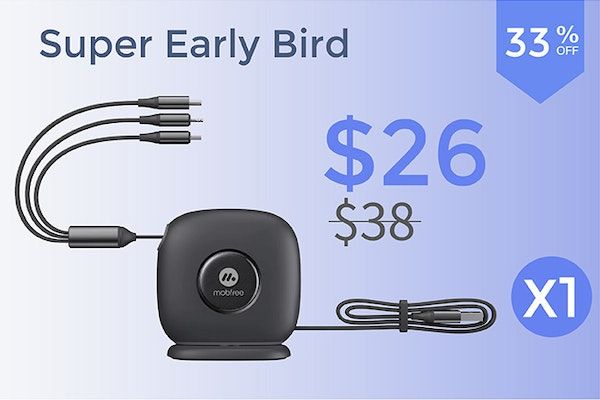 100W 3-in-1 Retractable & 360° Rotating Fast Charging Cable
as of September 17, 2023 10:47 am