Do you remember our article about IMILAB KW66 fitness watch? This is a very popular watch because it has many features, but the price is affordable.
By the way, IMILAB KW66 is made by Xiaomi.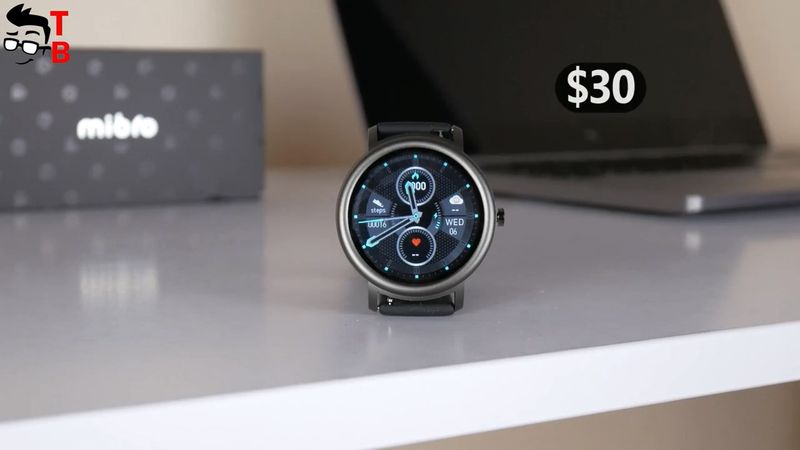 Now, I have another new watch from Xiaomi, and it is called Mibro Air. It is also an affordable watch – the price is only $30. However, there are big differences between Mibro Air and IMILAB KW66.
Let's talk about the main features of Mibro Air, and then find out which watch is better to buy.
Unboxing
I received the watch in this box. We can see the Mibro logo on the front, and the main features on the side face, such as metal slim body, full circle HD touch screen, rotating dial operation, and others.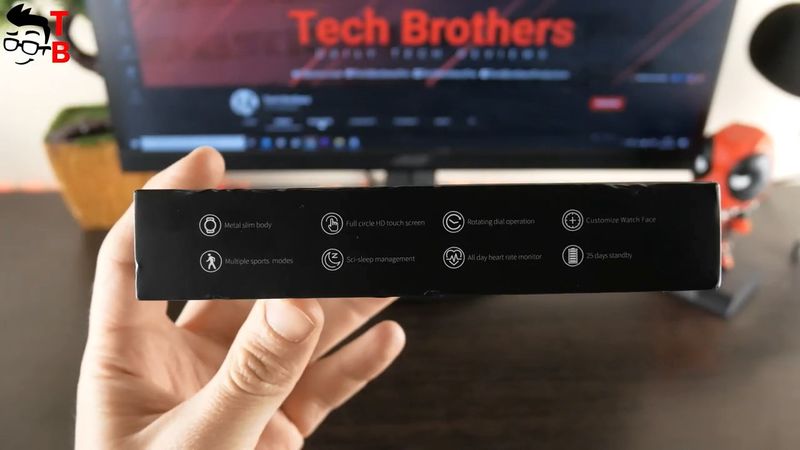 There is also information about the manufacturer on the back of the box.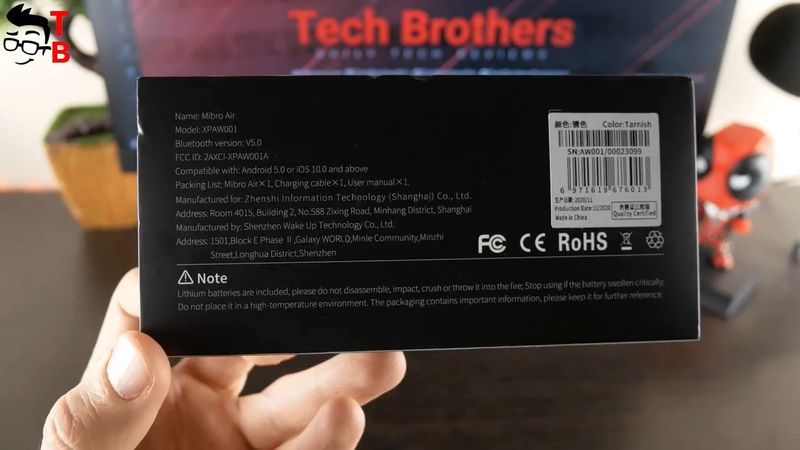 Inside the box, you will find the watch itself, magnetic charging cable, and user manual.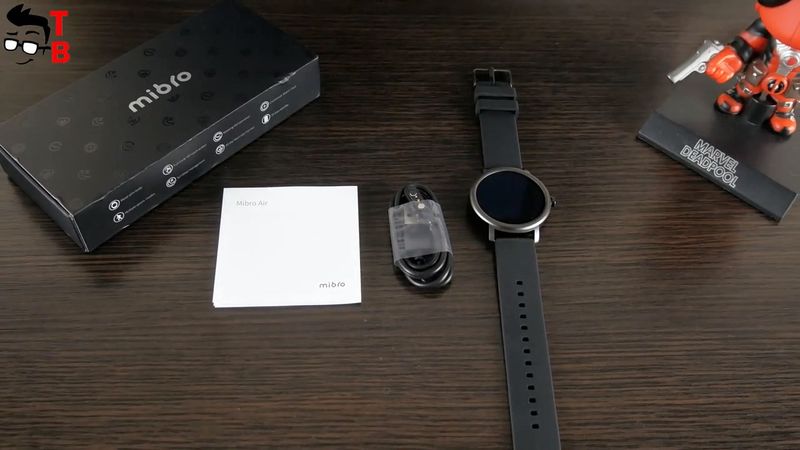 By the way, did you notice that all inscriptions on the box and even the user manual are in English? Mibro Air fitness watch is designed for a global market. That's very good.
Design
You know, Mibro Air is a budget watch, so it doesn't have the features that other more expensive smartwatches do. However, Mibro Air has a premium design.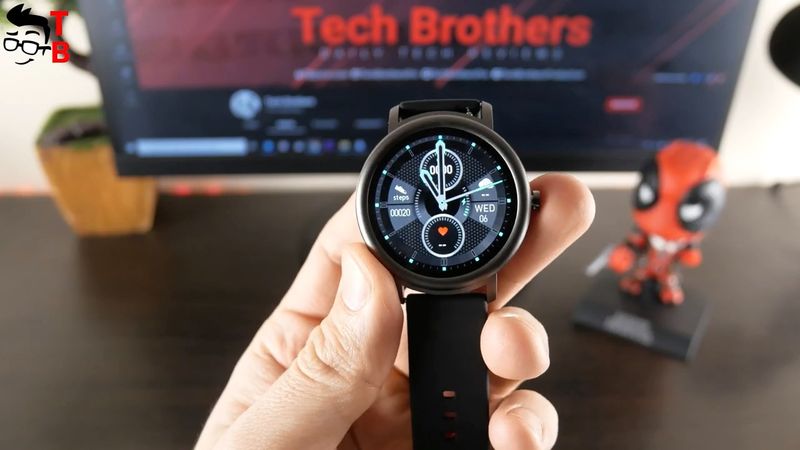 The body and physical button on the right side are made of metal. On the back, we can see the charging port and heart rate sensor.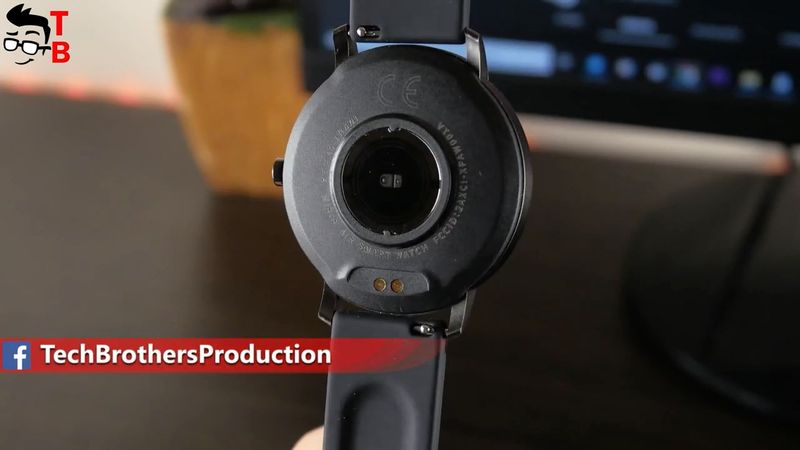 The strap is made of silicone, but you can use any other strap with a width of 20mm.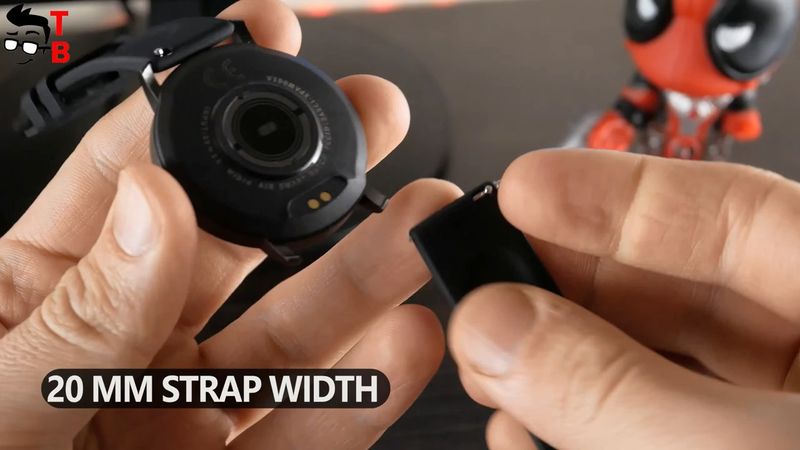 The weight of the watch is only 40 grams.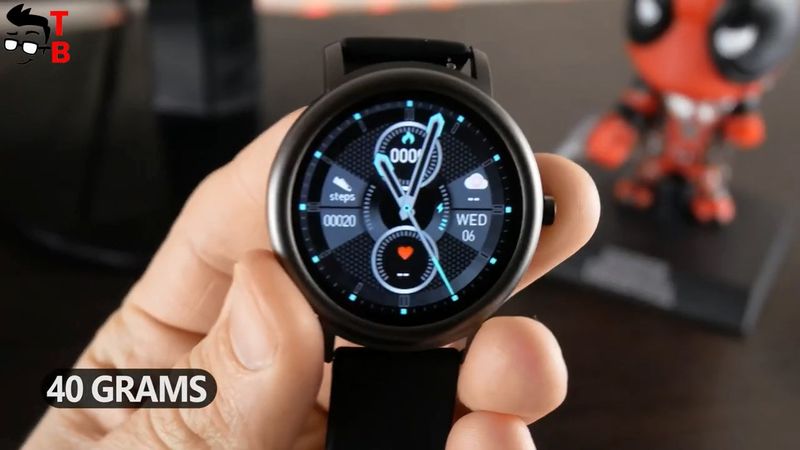 Mibro Air is a very slim watch. The thickness is only 9.2mm.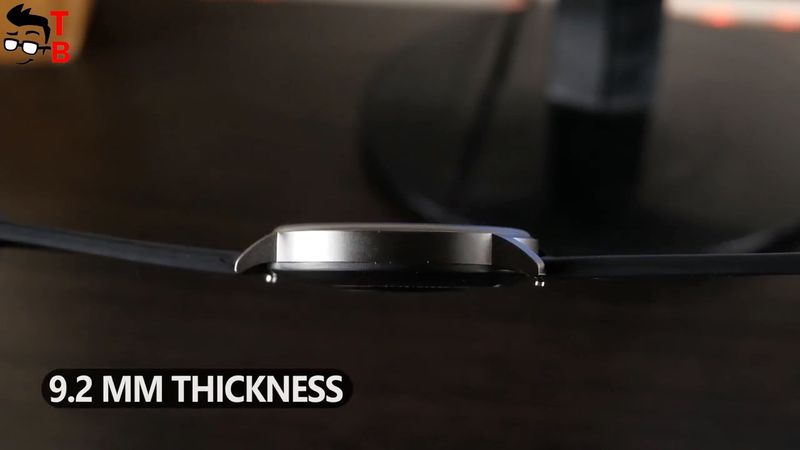 For comparison, this is my Amazfit GTR. As you can see, Mibro Air is much more compact and thinner than the Amazfit watch.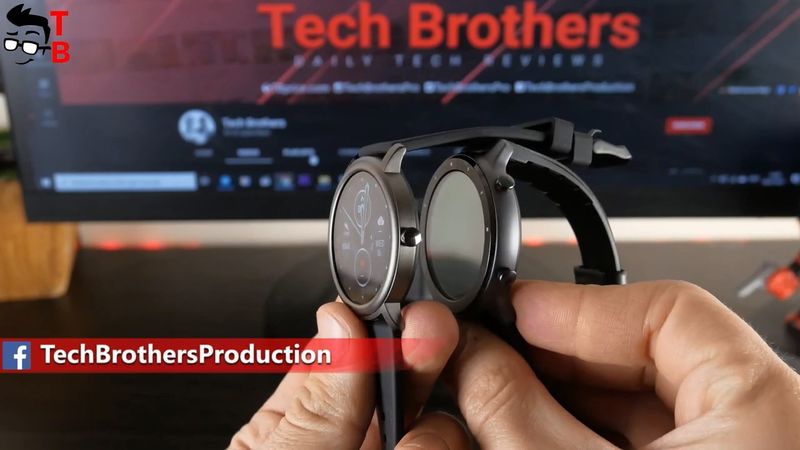 By the way, Mibro Air is waterproof by IP68 standard. In theory, you can swim with this watch, but it doesn't have a sport mode for swimming, so I don't recommend doing this.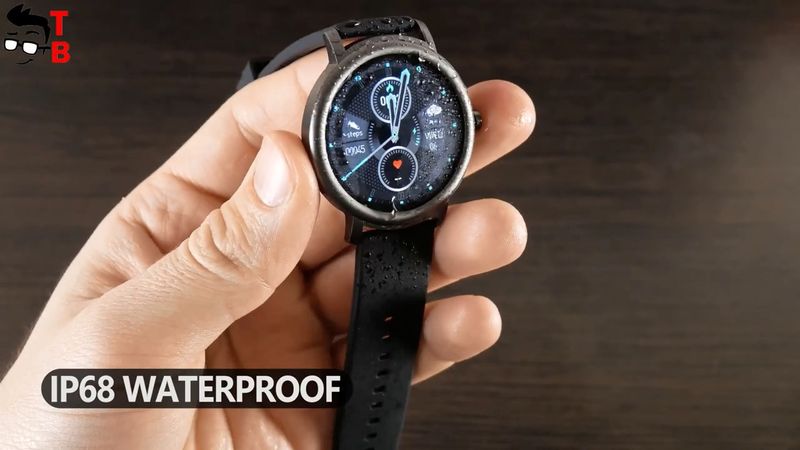 Talking about the display, it has a diagonal of 1.28 inches and a resolution of 240 by 240 pixels. The main problem with this screen is the TFT panel. It is actually not very good in direct sunlight.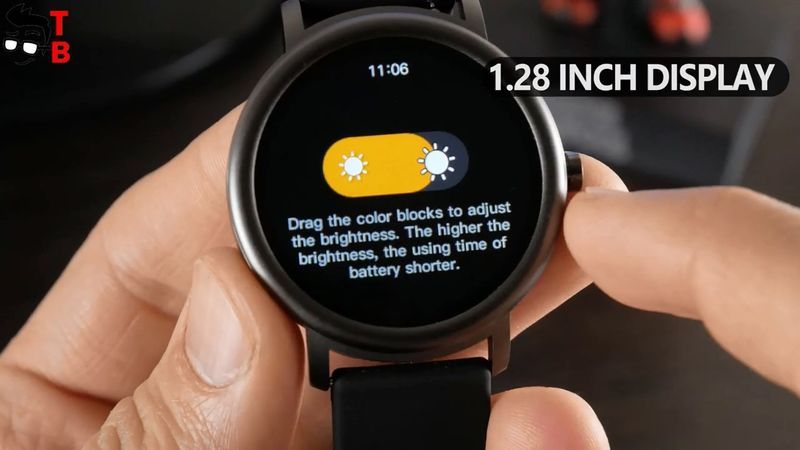 Okay, now let's take a look at the functions of the Mibro Air watch.
Functions
You know, the watch has only three pre-installed watch faces, but you can download more through the app on your smartphone. You can also use a custom screensaver.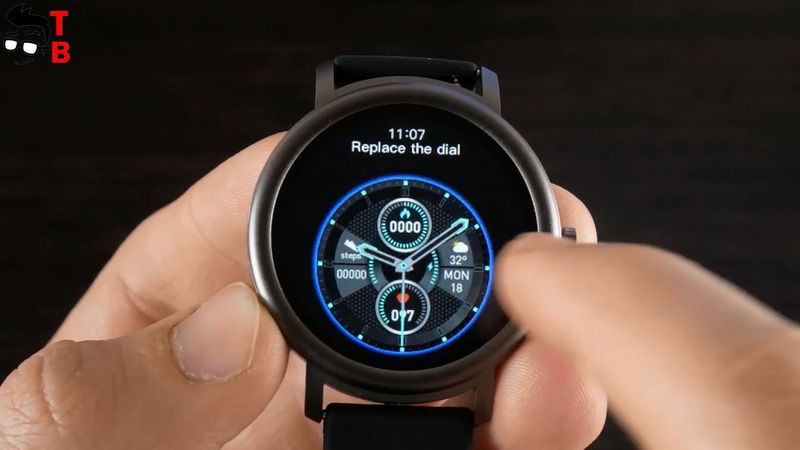 In the control center, we can see battery level, Bluetooth connection, do not disturb mode, screen brightness, and power off.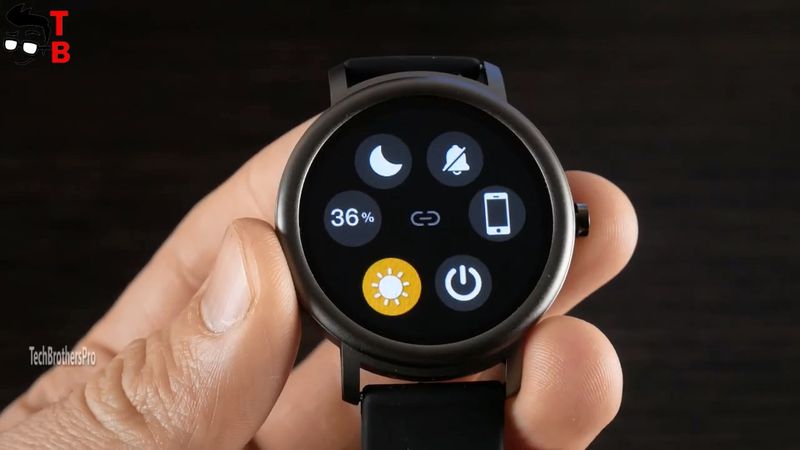 You can also swipe up to read the new notifications.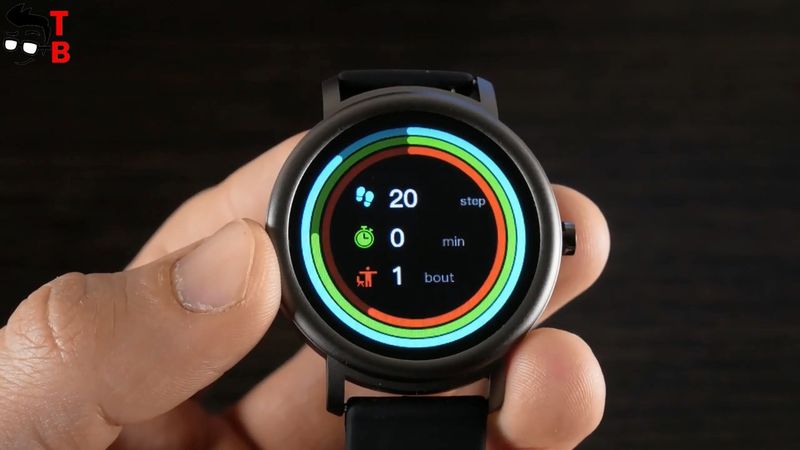 Swipe right to see information about daily activity, weather, and measure heart rate. You can even add your component, such as sleep information, sport modes, music control, stopwatch, do not disturb mode. If you want to remove a component, just press and hold on it for some seconds, and then click on the minus icon.
Finally, let's take a look at the main menu. First, I want to say that Mibro Air has very interesting navigation. This is a rotating dial operation, and it is really convenient.
So, here we have all the functions of the watch. Some of them we have already seen. Among the new functions are camera control, music control, timer, find phone, and sport modes. Mibro Air has12 sport modes.
In the settings menu, you can choose the screen off time, enable the raise to wake function, restart the watch, shut down, and factory reset.
I think that's all the functions of this watch. Now let's move on to the app.
App
To connect the Mibro Air watch to your smartphone, you need to download the app Mibro Fit on your mobile device.
After opening the app, select the Me Tab, and click on the icon next to the settings menu to scan QR code on the watch. Wait a little, and the watch will be connected.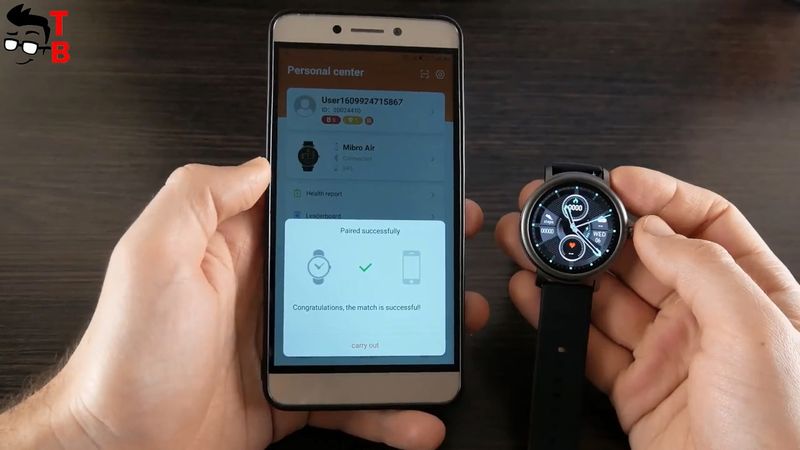 On the Home page, we can see information about daily activity, such as steps, distance, and calories. You can also read about your sleep, heart rate, body weight, sports record, and fatigue.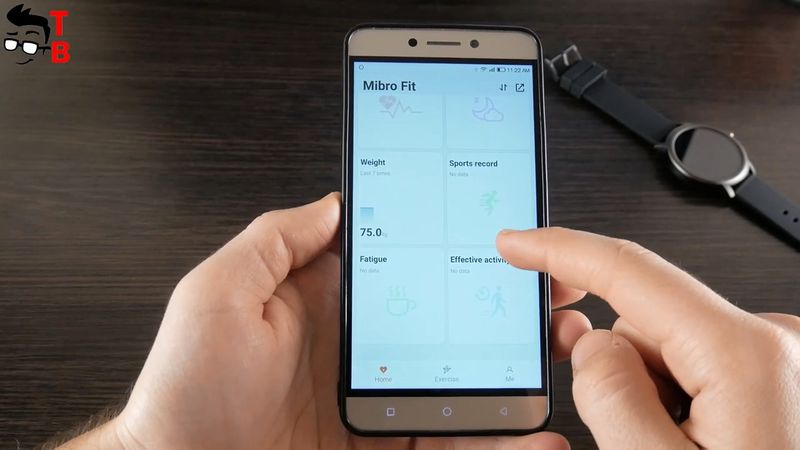 The application also has four sport modes, such as running, walking, cycling, and trekking.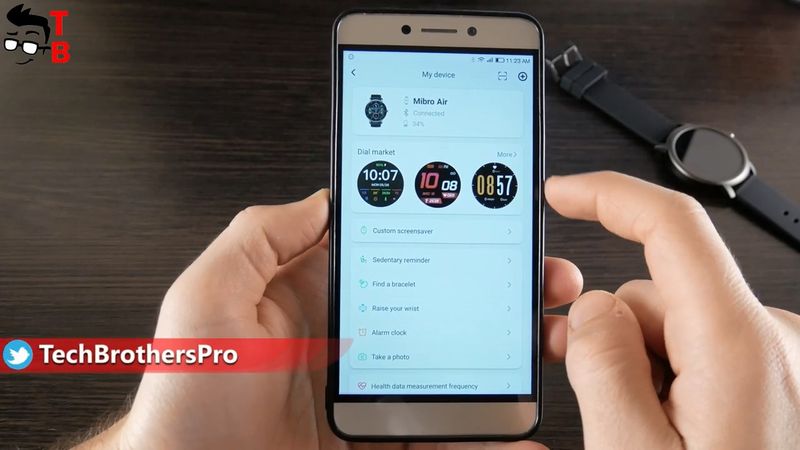 In the settings, you can download the new watch face on the watch, enable sedentary reminder, find watch, raise to wake, alarm clock, take a photo, weather push and choose applications that can send you notifications on the watch.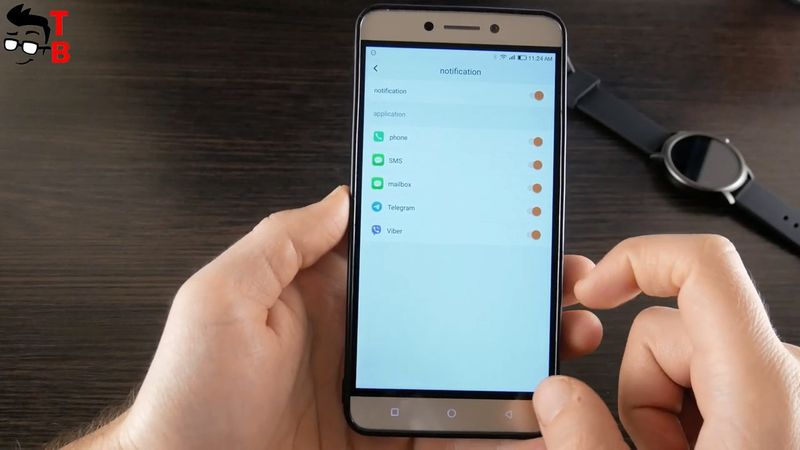 Mibro Fit app looks very similar to Mi Fit. Don't you think so?
Battery
As for the battery, Mibro Fit has a battery capacity of 200mAh. You know, the main difference between Mibro Fit and IMILAB KW66 watches is battery life.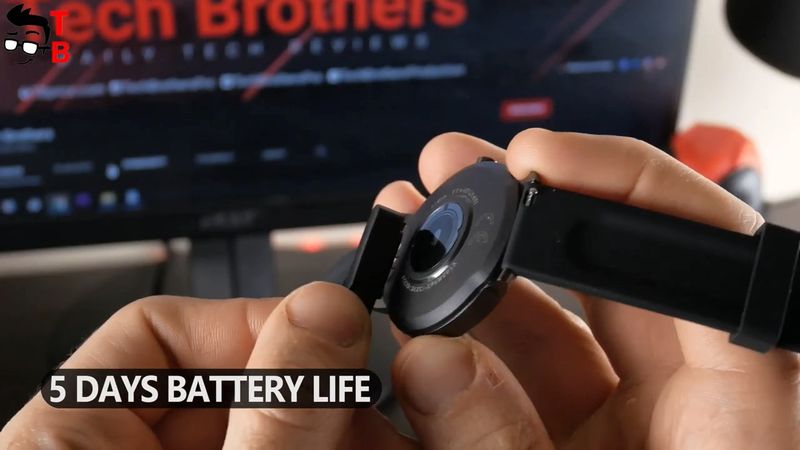 As you remember, IMILAB KW66 has about 30 days of battery life, but Mibro Fit has only 5 days. Big difference, isn't it? However, you can get 10 days of battery life with notifications off or 30 days in standby time.
Conclusion
So, the main problem of Mibro Air is battery life. It is quite short – only 5 days. However, I like the design of this watch. It looks more expensive than $30.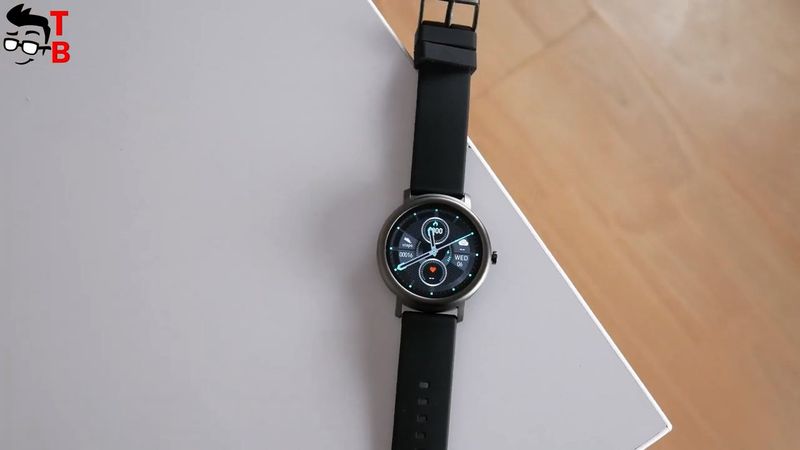 The functions of Mibro Air are the same as other watches in this price range, but I like the navigation. The rotating dial operation is very comfortable.
So, if you want a nice looking watch with a metal body for a budget price, then Mibro Air can be a good option.