I have a very interesting product, and this is a massage gun. I have heard about this device for a long time and it is very useful for sportsmen. Even if you are not a professional athlete, a massage gun will be useful for you.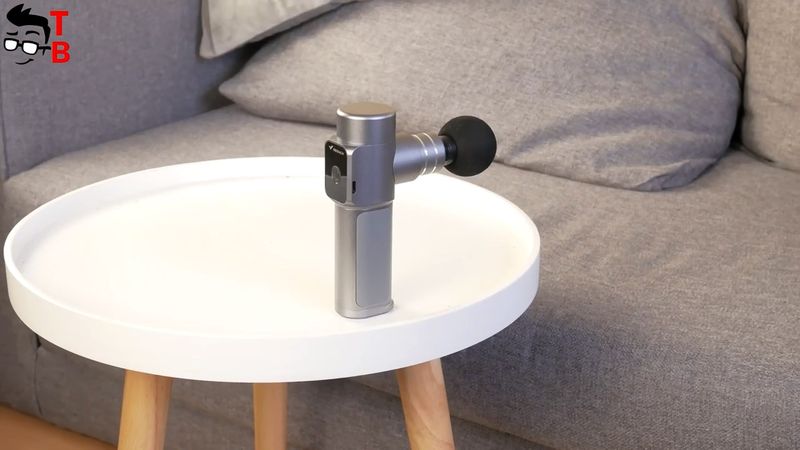 You know, I run three times a week, so my legs need a relax. The massage gun should help with this. You can also use it for faster recovery between workouts in the gym.
I have the smallest massage gun on the market. This is Merach Nano. By the way, there is already a more powerful version – Merach Nano Pro. It has the same design and dimensions as Merach Nano, but the motor speed and massage depth are higher. I think it is better to buy a Pro version. The price of this device is only $90 on Indiegogo right now.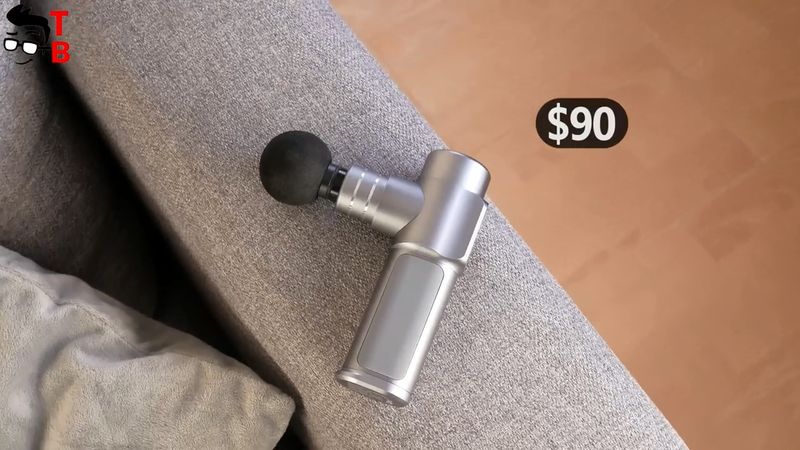 So, let's do an unboxing and a full review of this gadget. Is it really useful? Let's find out.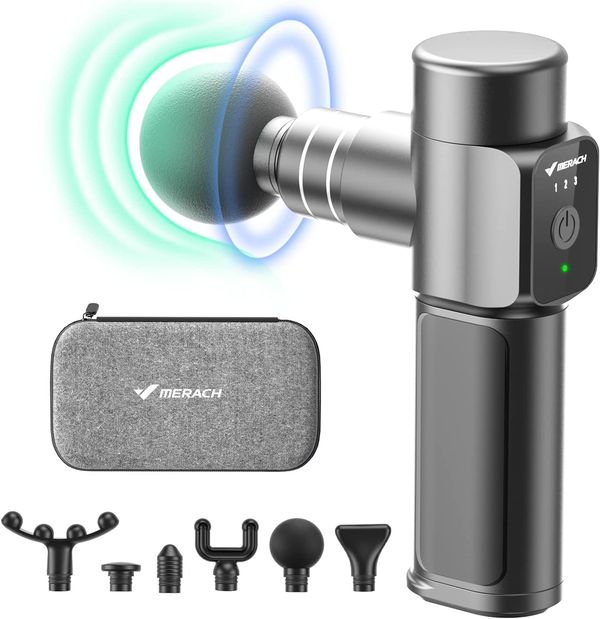 MERACH 1537NANO DEEP Gray - Amazon
as of September 10, 2023 1:30 am
Unboxing
I received Merach Nano in a box. Actually, this is only a shipping box. The box of massage gun looks like this.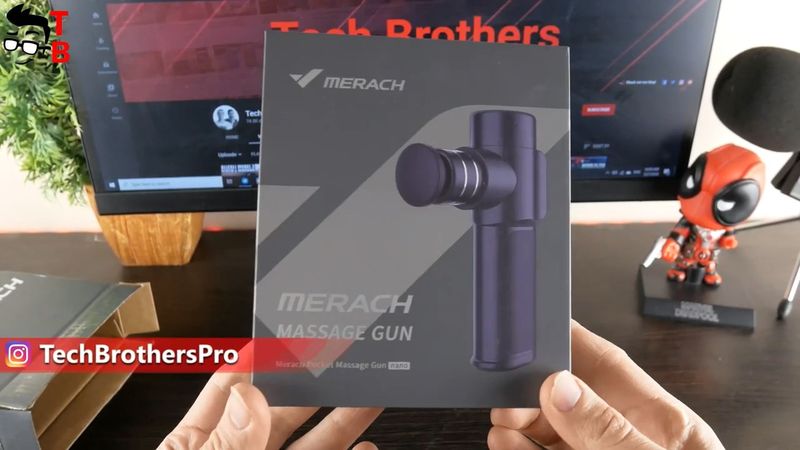 On the front, we can see the picture of the device, and model name.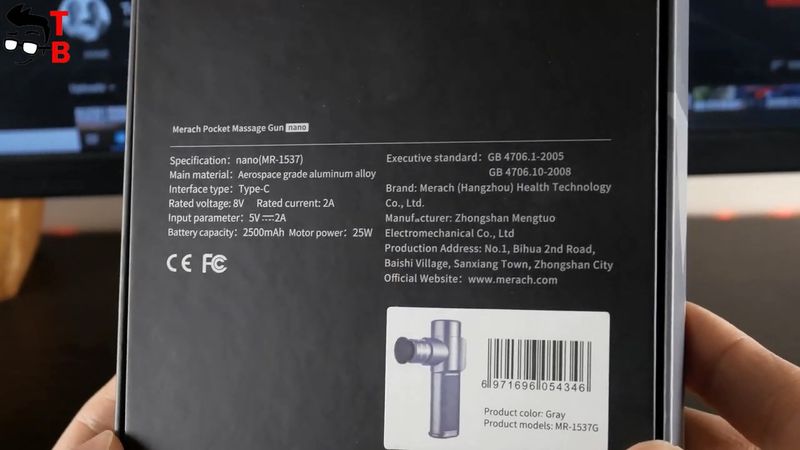 On the back, there is short information about massage guns, such as main material, battery capacity, and manufacturer address.
Inside the box, there is a storage bag with a user manual and warranty card.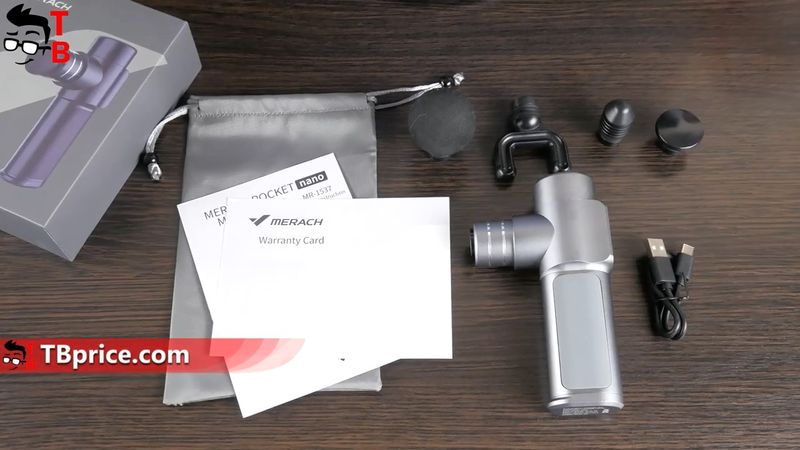 Also, you will get four massage heads and a USB Type-C charging cable. Of course, there is a massage gun itself.
Design
As I already said, one of the main features of the Merach Nano massage gun is its compact size. The manufacturer says this is the smallest massage gun on the market. It is even smaller than my Poco X3 smartphone.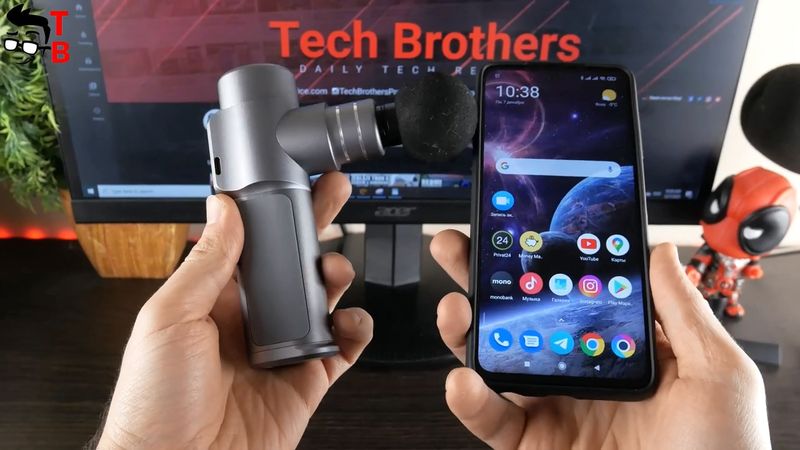 The size of the massage gun is 140 by 82 mm.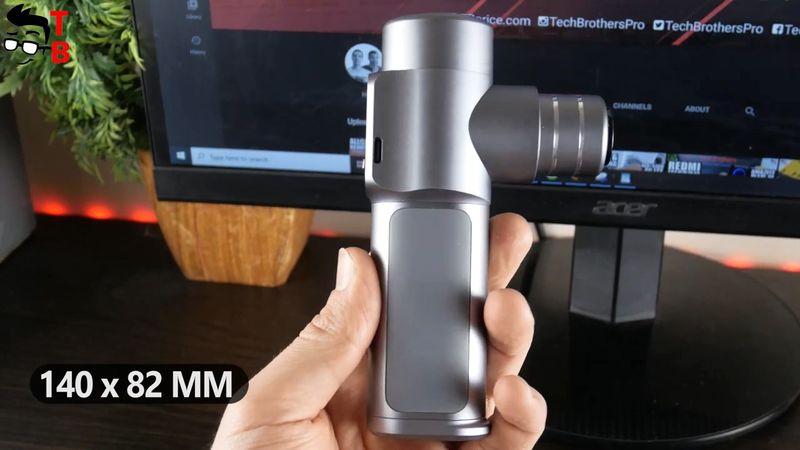 The weight is 360 grams. It is really compact device, and you can take it with you anywhere: to the office, travel, etc.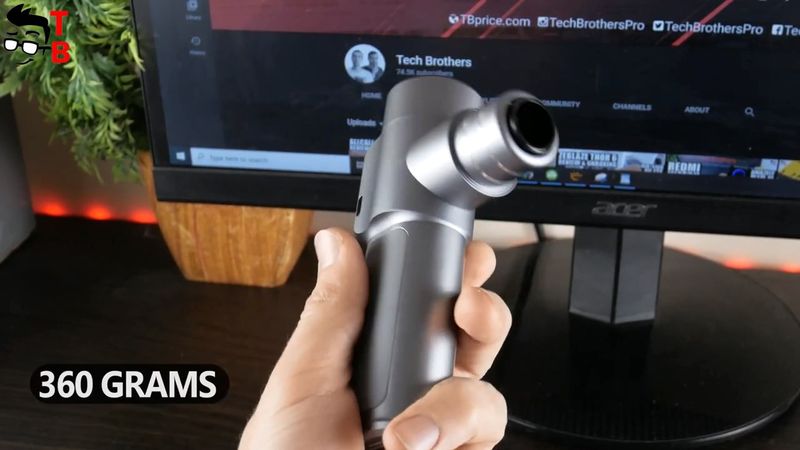 The main body is made of aluminum, but it also has a silicone cover on the left and right sides. It makes the massage gun anti-slip.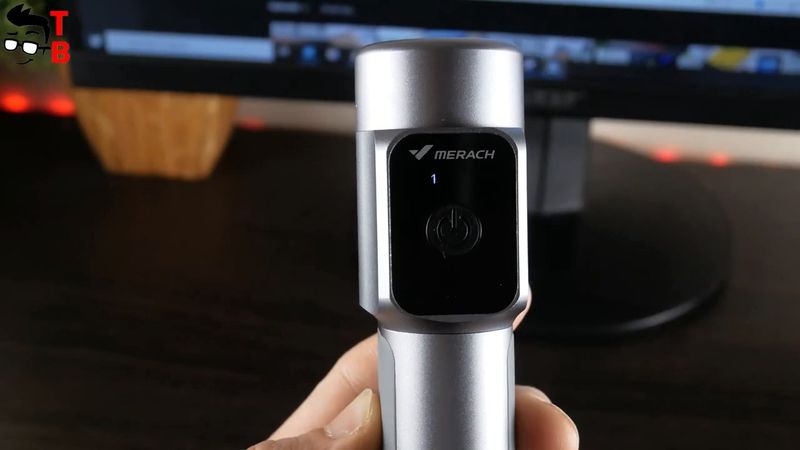 Merach Nano massage gun has only one button. You can use it to power on/off and change the motor speed.
On the side, there is a USB Type-C charging port.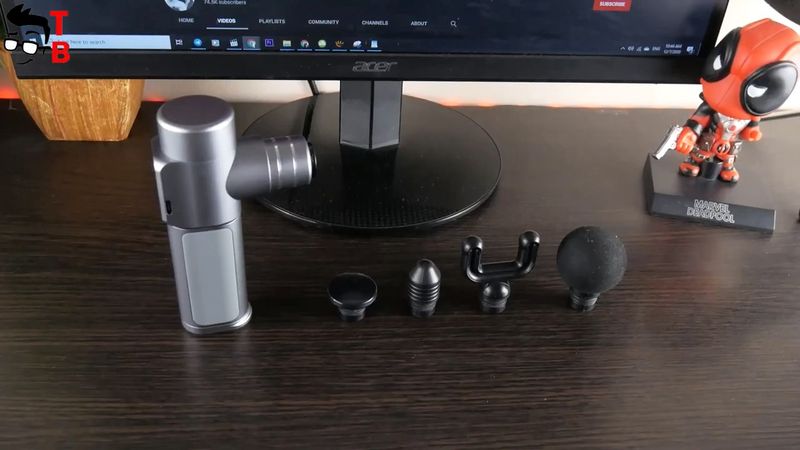 As I already said, the massage gun comes with four interchangeable heads. The flat head is for any part of the body. The bullet head is for joints deep tissue and trigger points. This one is for the neck and spine, and the round head is for large muscle groups.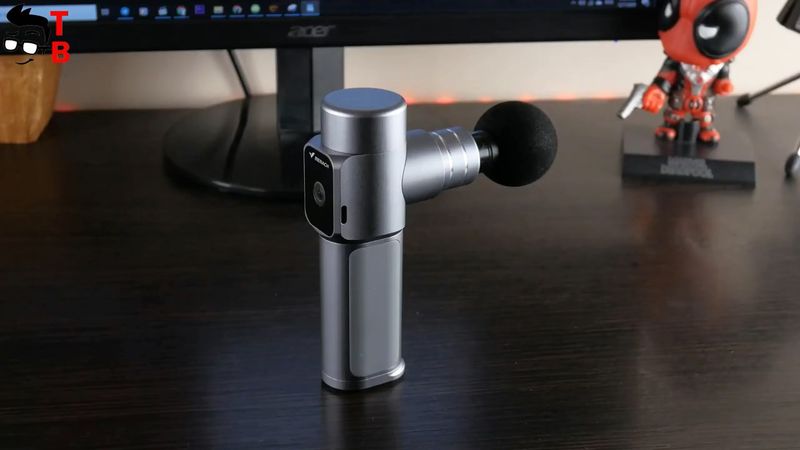 I think that's all about design. So, the main feature of Merach Nano is compact size and lightweight. The other massage guns are much bigger.
Specifications
Although Merach Nano is a compact device, it has quite good specifications. As I already said, there are two models of this massage gun: Merach Nano and Merach Nano Pro.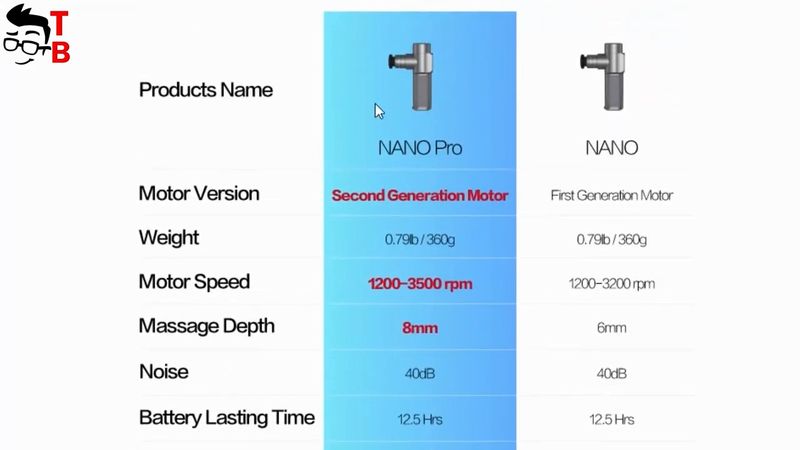 In this picture, you can see the comparison of specifications. I have Merach Nano, and it has a motor speed from 1200 to 3200 rpm. The massage depth is 6mm.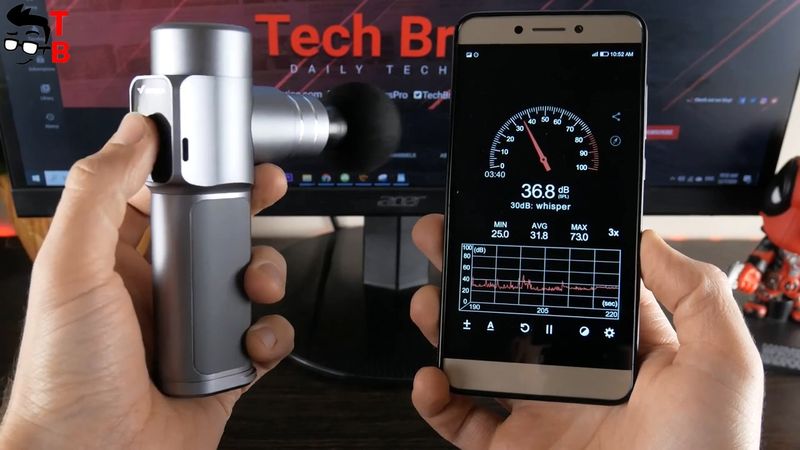 By the way, the manufacturer says that the noise level is only 40dB. Let's check it out. As you can see, the noise level is really under 40db.
Battery
You know, I am very surprised by the battery life of this device.
Merach Nano massage gun is equipped with a 2500mAh battery, and this is enough for 12.5 hours on a single charge.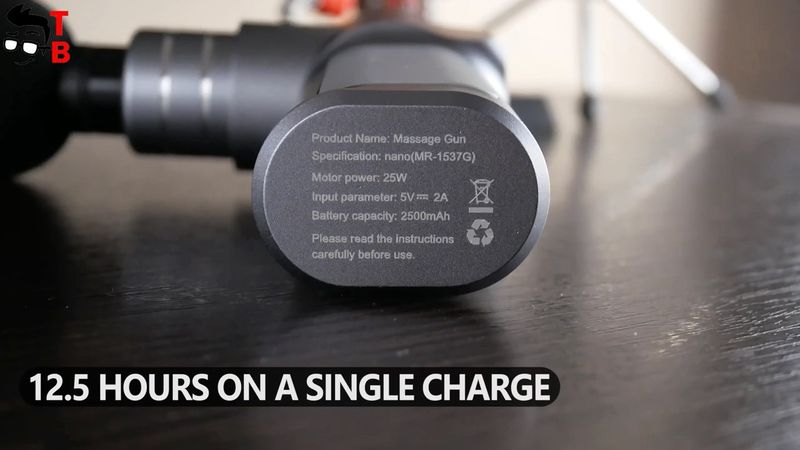 Usually, I massage a separate muscle group for about 10 minutes, so I will need to charge the massage gun very rarely.
Conclusion
I have been using Merach Nano massage gun for about 1 week, and I can say that it is a really useful device. The muscles hurt less after a hard workout.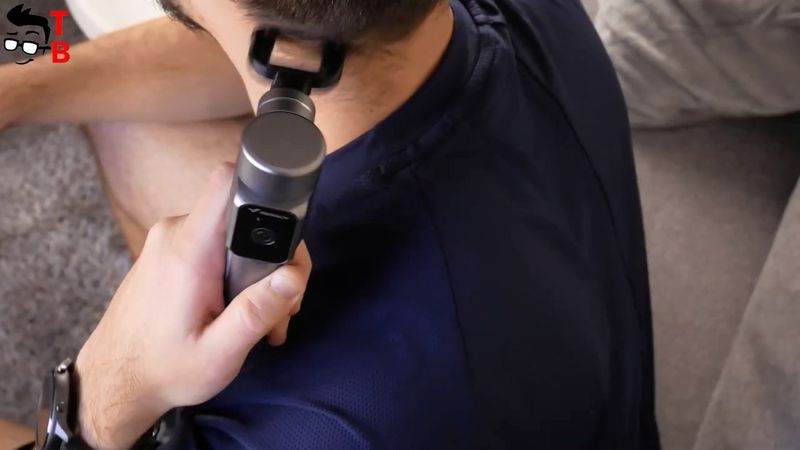 I like that Merach Nano is very compact and lightweight. Also, it is not noisy. I think it is very important.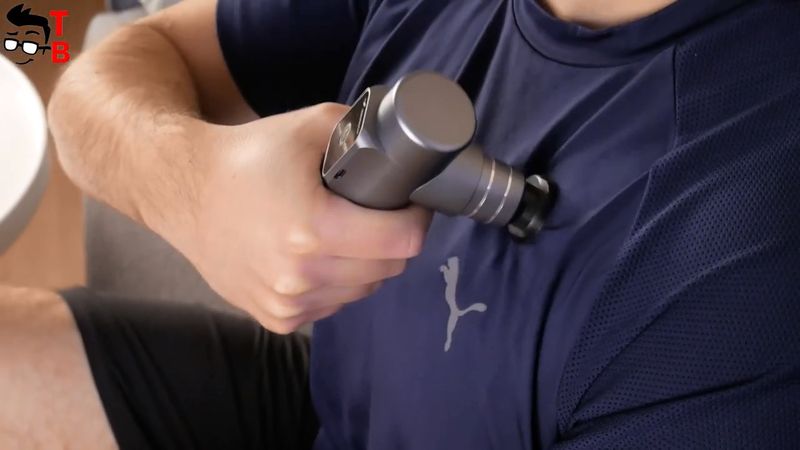 There are three modes with a motor speed from 1200 to 3200 rpm. You know, I am using the second mode, because the third one is powerful for me.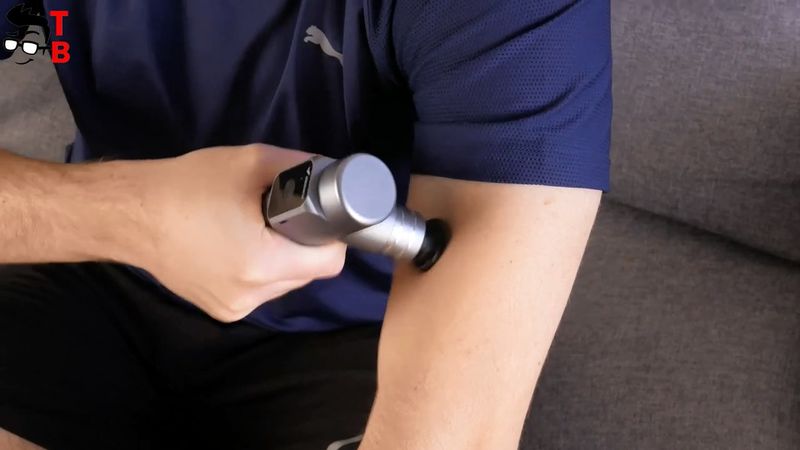 Actually, it is better to buy Merach Nano Pro, because it is more powerful, but the price is the same. You can buy this massage gun for only $90 right now. Hurry up, because only 10 units left for this price. Then the massage gun will cost $10 more.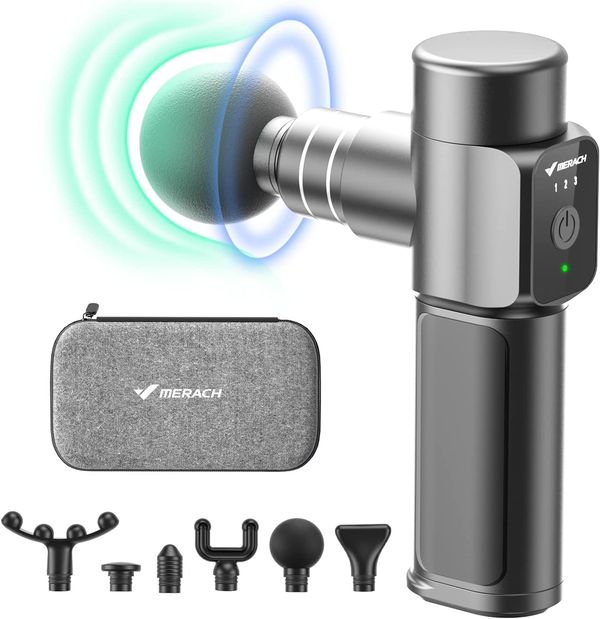 MERACH 1537NANO DEEP Gray - Amazon
as of September 10, 2023 1:30 am