Do you remember about Meizu? Some years ago, it was a very popular smartphone manufacturer. It was one of the main competitors of Xiaomi and other Chinese brands. However, something went wrong, and they started releasing significantly fewer mobile devices. Nevertheless, the company is still alive, and it produces new devices.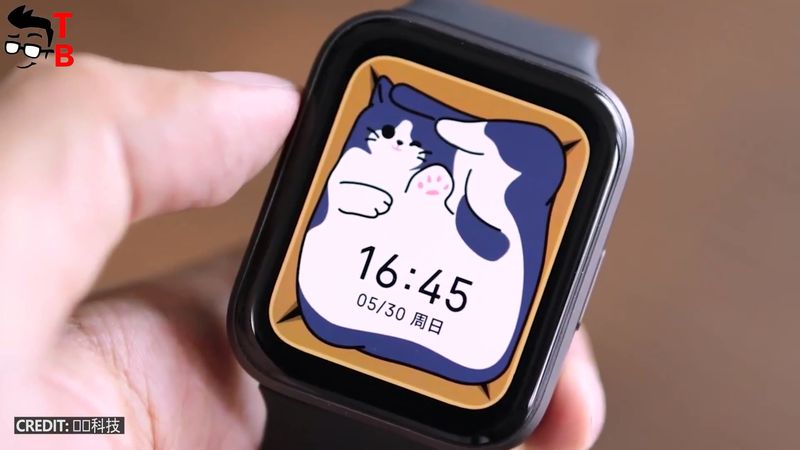 The latest product from Meizu is Meizu Watch. It is a very interesting smartwatch with eSIM support, a 1.78-inch AMOLED display, Snapdragon Wear 4100 chipset, and the new Flyme Watch operating system.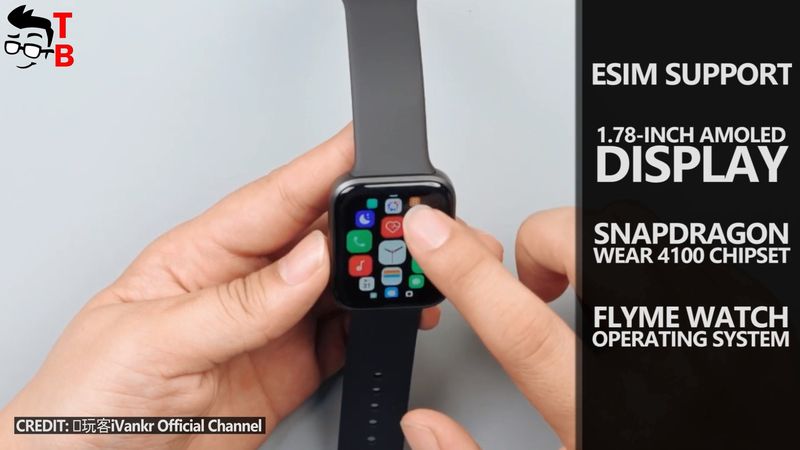 In this article, I don't just want to tell you about Meizu Watch, but to compare it with the OnePlus Watch.
They have about the same price, but very different specifications. So, which smartwatch is better? Let's find out.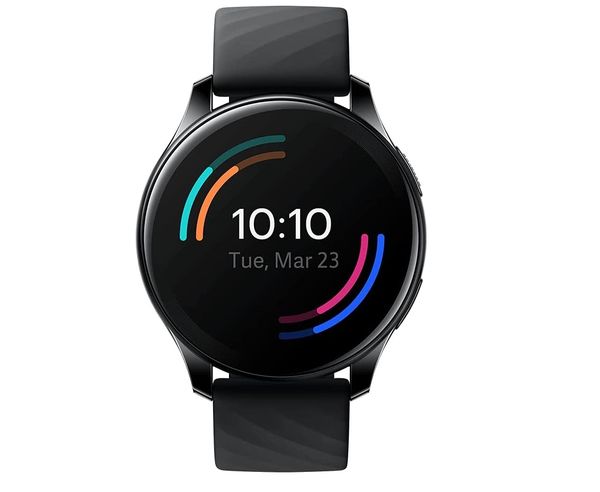 OnePlus Watch | Midnight Black | 4GB - Amazon
as of September 19, 2023 9:24 pm
Design
The first and one of the main differences between the Meizu Watch and the OnePlus Watch is the display. The new Meizu Watch has a square screen, while the OnePlus watch has a round dial.
Actually, Meizu Watch looks very similar to Apple Watch.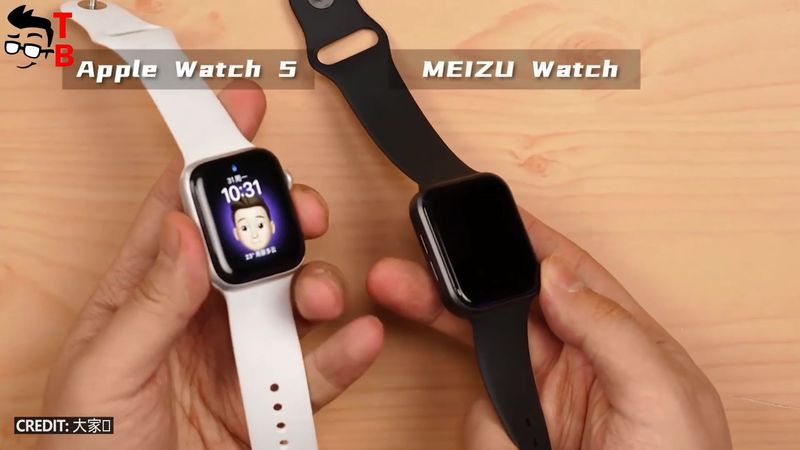 Don't you think so? Perhaps, we should compare the new Meizu Watch with Apple Watch.
However, let's go back to the comparison of the Meizu Watch and the OnePlus Watch.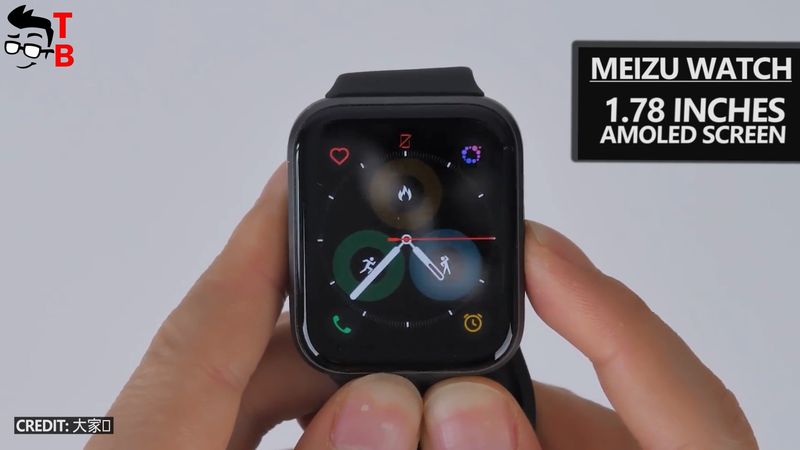 The new Meizu device is equipped with a much bigger screen – 1.78 inches.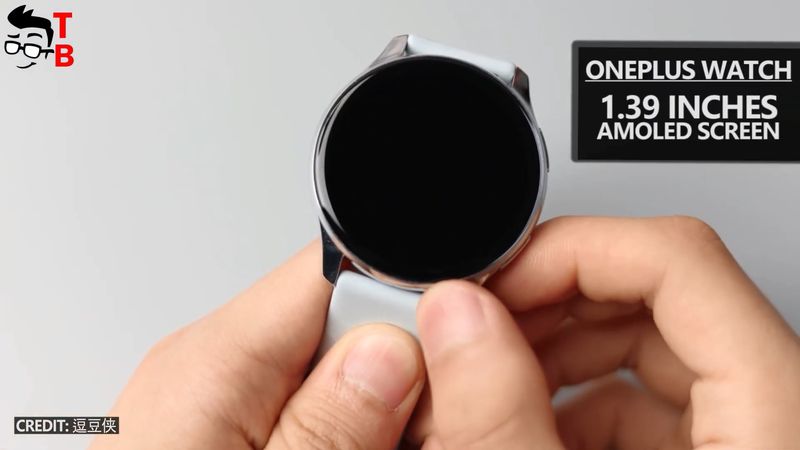 OnePlus Watch has only a 1.39-inch display. Both of them come with AMOLED panels.
The body of the Meizu Watch is made of aluminum alloy, while the base is ceramic. OnePlus Watch has a glass front, stainless steel frame, and plastic back.
As you can see, Meizu Watch has only one physical button on the right side, while the OnePlus Watch has two physical buttons.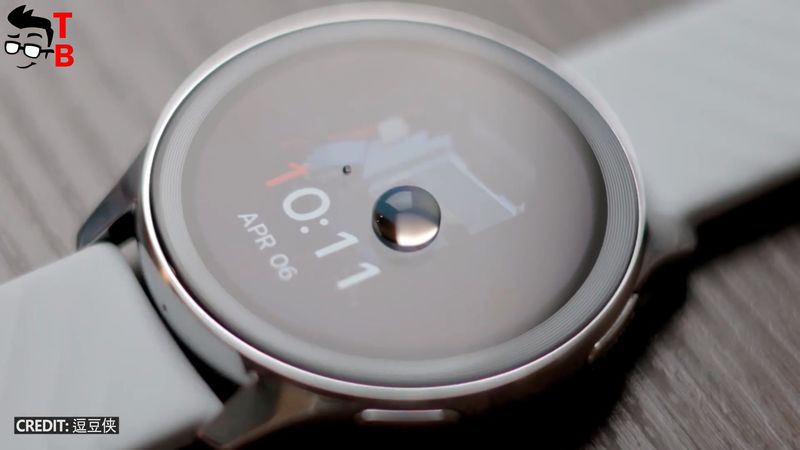 The new smartwatches from Meizu and OnePlus are waterproof.
So, these are completely different looking watches, and I think you will choose the watch for you by square or round dial. However, they also have differences in specifications and functions. Let's talk about them.
Specifications
The new Meizu Watch has a Snapdragon Wear 4100 chipset, 1GB of RAM, and 8GB of built-in memory.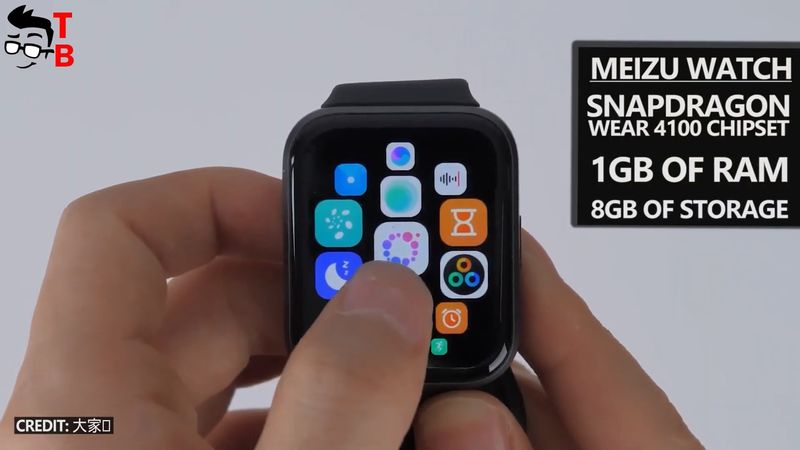 OnePlus Watch also has 1GB of RAM, but 4GB of storage, and we don't know the model of the processor inside.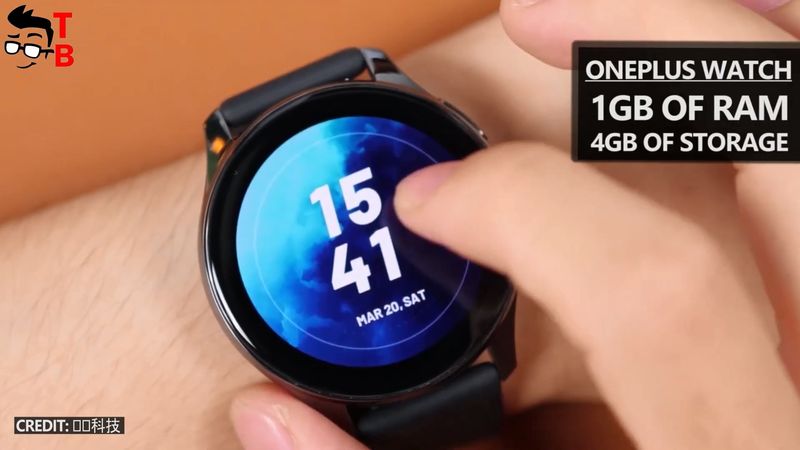 Each smartwatch has its own user interface – Meizu Watch comes with Flyme For Watch, which is based on Wear OS. OnePlus Watch runs on its own operating system.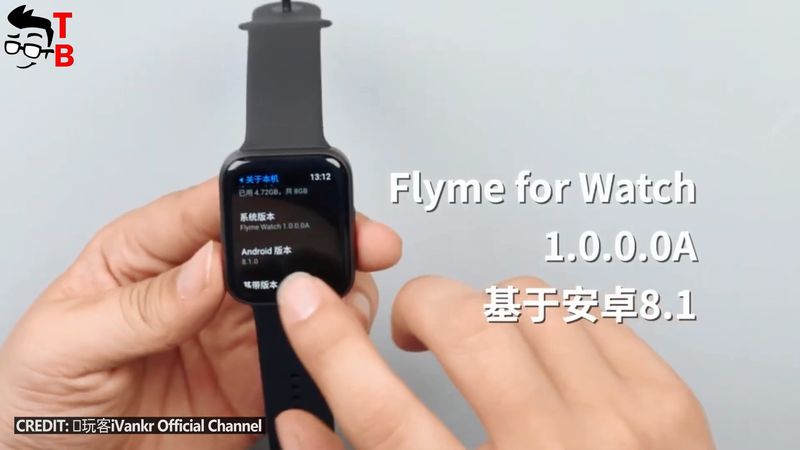 Actually, the main advantage of the Meizu Watch is eSIM and LTE support. You can make and receive phone calls on Meizu Watch without a connected smartphone.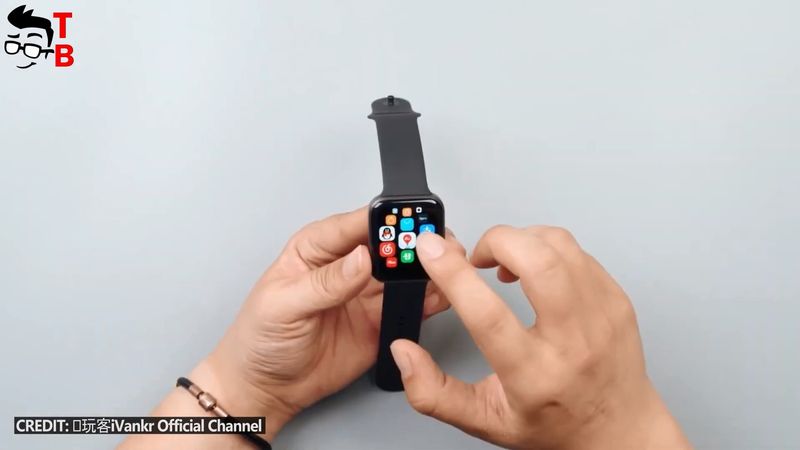 OnePlus Watch also has a phone calls function, but the watch should be connected to a smartphone.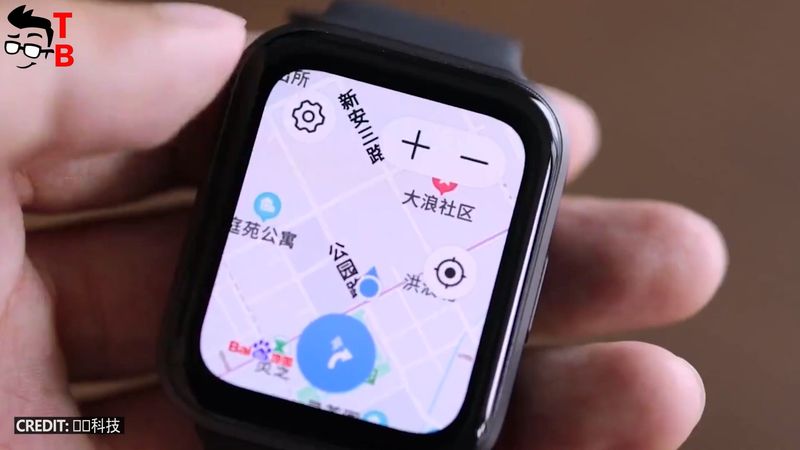 Both Meizu and OnePlus Watches support GPS and Bluetooth, but only the new Meizu Watch has Wi-Fi and NFC.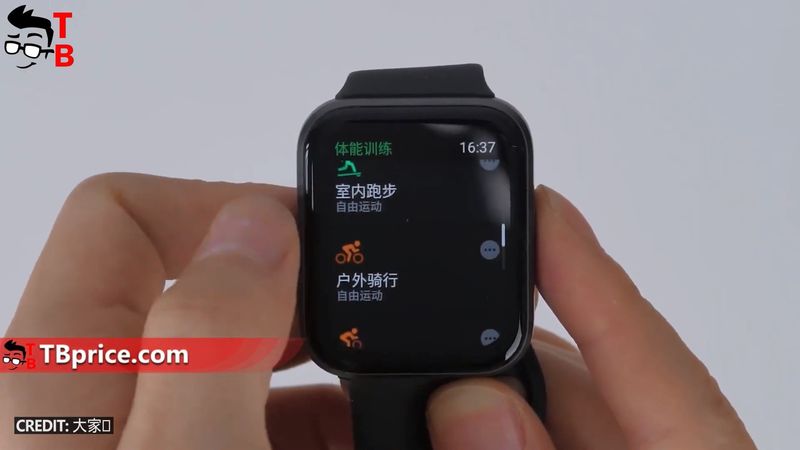 Talking about sports functions, the watches can measure heart rate, blood oxygen level, sleep, and stress. However, the OnePlus Watch has more than 110 workout modes, while Meizu Watch offers only 13 different sports modes.
Battery
The battery life of the Meizu and OnePlus Watch is very different. The new Meizu Watch will last up to 36 hours on a single charge. OnePlus Watch has about 2 weeks of battery life with normal usage. The difference is significant, do you agree?
Both watches support fast charging.
Price
OK, now, let's talk about the prices. Meizu Watch was released only some days ago, and it is available only in China. The price starts from $235.
OnePlus Watch is already available on sale for about a month, and it is not a problem to buy. The price is $160.
Conclusion
So, the new Meizu Watch is more expensive than the OnePlus Watch, but it has eSIM and LTE support, Wi-Fi, and NFC. In general, this is a Wear OS watch, so it has more functions.
From other side, the OnePlus Watch has a much longer battery life – up to 14 days, and 110 workout modes.
The choice is very difficult, do you agree? Which smartwatch would you buy?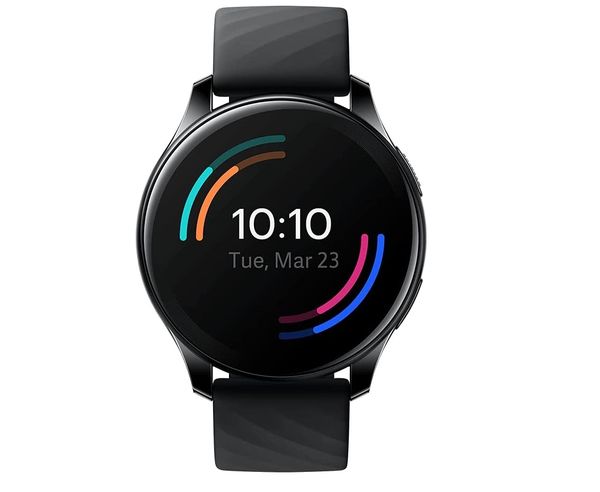 OnePlus Watch | Midnight Black | 4GB - Amazon
as of September 19, 2023 9:24 pm