Today we have review of another budget Chinese smartphone with 18:9 display. The smartphone is called M-Horse Pure 2, and it looks similar to Vernee Mix 2 and even Xiaomi Mi Mix 2. It has tri-bezel-less design, 6-inch display, dual rear camera, USB Type-C and other interesting features. As usual, let's start with unboxing, and then review its design, display, performance, sound and others.
[wpsm_offerbox button_link="https://www.gearbest.com/cell-phones/pp_1564997.html?lkid=13370752″ button_text="Buy it now" price="$166.34″ price_old="$179.99″ title="M-HORSE Pure 2″ description="4G Smartphone – 5.99 inch – Android 7.0 – MTK6750 Octa Core 1.5GHz – 4GB RAM 64GB ROM – 16.0MP + 2.0MP Dual Rear Cameras – Fingerprint Recognition – USB Type-C " thumb="http://www.tbprice.com/wp-content/uploads/2018/03/m-horse-pure-2-review-tri-bezel-less-buy-price-2018-tbprice.com-42.jpg"]
Unboxing
The smartphone comes in a simple white box. It is very clean, and there is only company logo and model number on the front side. The backside provides some information about smartphone, for example, dual rear camera, octa core processor, 64 gigs of storage and 4 gigs of RAM, and other details.
When you open the box, you see M-Horse Pure 2 in a transparent factory package. I like when manufacturers use package, not a film. You can easily remove the smartphone from the package, and then insert it again.
Also inside the box you can find silicone case, power adapter, USB cable, adapter from USB Type-C to 3.5 mm audio jack, because the smartphone doesn't have headphone jack, and documentation, such as user manual and warranty.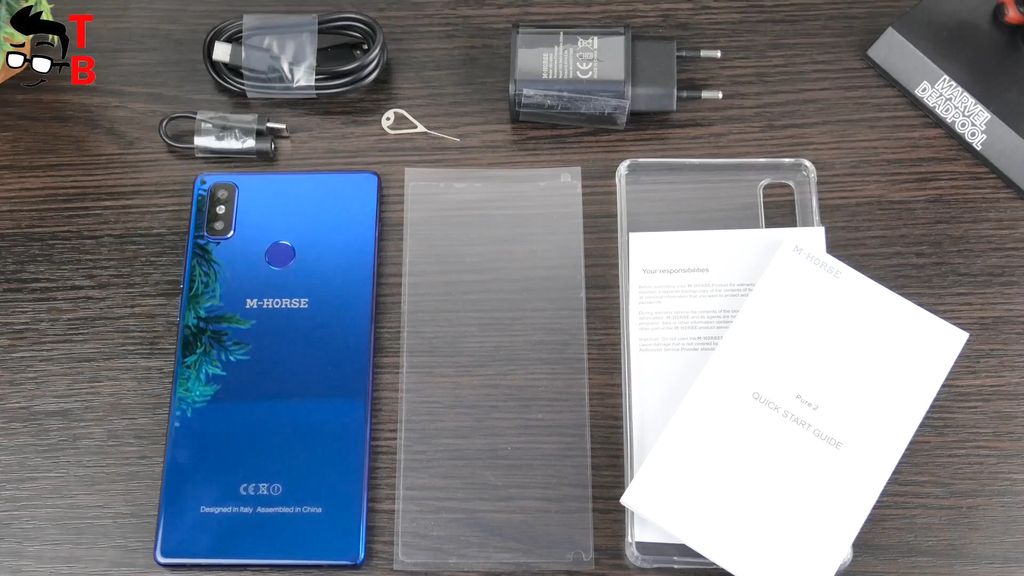 So, the package content is pretty standard, but I am glad that manufacturer didn't forget about adapter and silicone case. The first impressions are very good. Now, let's look at smartphone.
Design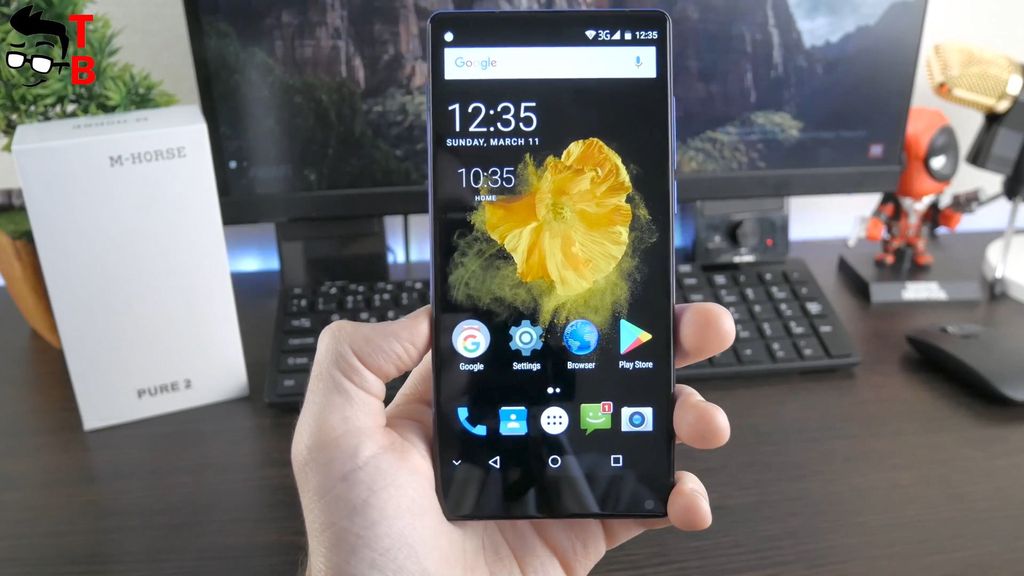 As I already said, M-Horse Pure 2 has tri-bezel-less design. It means that the smartphone is bezels free on three sides, top, right and left. I cannot say that there are no bezels at all; however, they are thinner than usual. Vernee Mix 2, Xiaomi Mi Mix 2 and many other Chinese phones have the similar design.
Also, the common feature between all these phones is front camera located at the bottom. I think this is not very comfortable, but the manufacturer had no other choice. You should turn the smartphone over to make selfies. The earpiece, proximity and lighting sensors are located at the top.
Another interesting feature of M-Horse Pure 2 is vertical dual rear camera on the back panel. Most likely, iPhone X has become an example for many Chinese phones. Also, there is LED flash. Closer to the center the fingerprint rear and company logo M-Horse are located.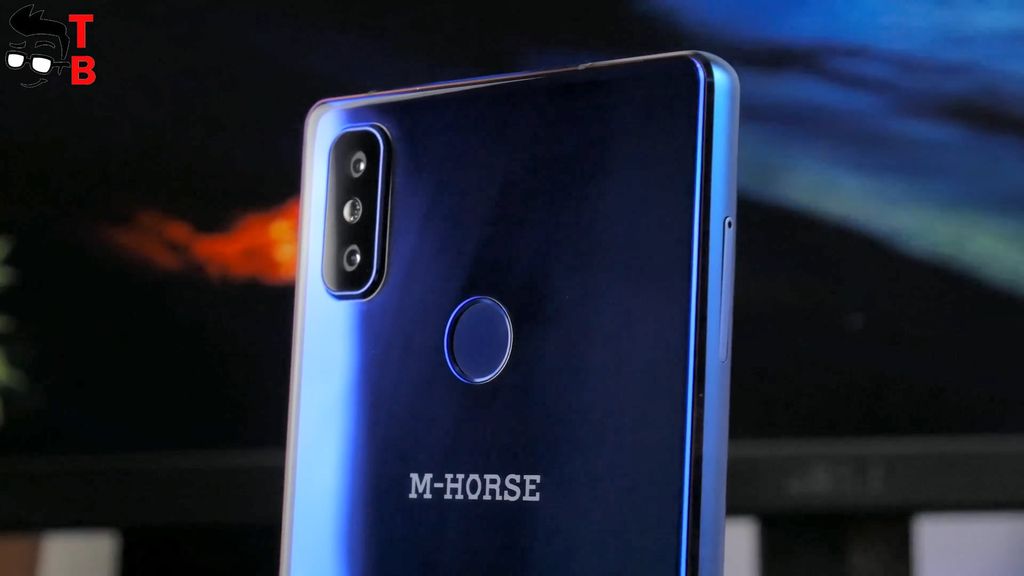 As usual, there is power button and volume rocker on the right side, and slot for sim cards and microSD memory card on the left side.
At the top side, there is nothing, only antenna strips, while at the bottom you can see USB Type-C port, speaker and microphone.
The smartphone has pretty compact size, despite its 6 inch display. I cannot say that it is very thin, because the thickness is about 8.2 mm, however it is comfortable to hold in one hand, thanks to rounded corners and back panel.
As you may notice, there is no 3.5 mm audio jack, so you should use adapter USB Type-C headphones, or adapter that comes in a package.
Display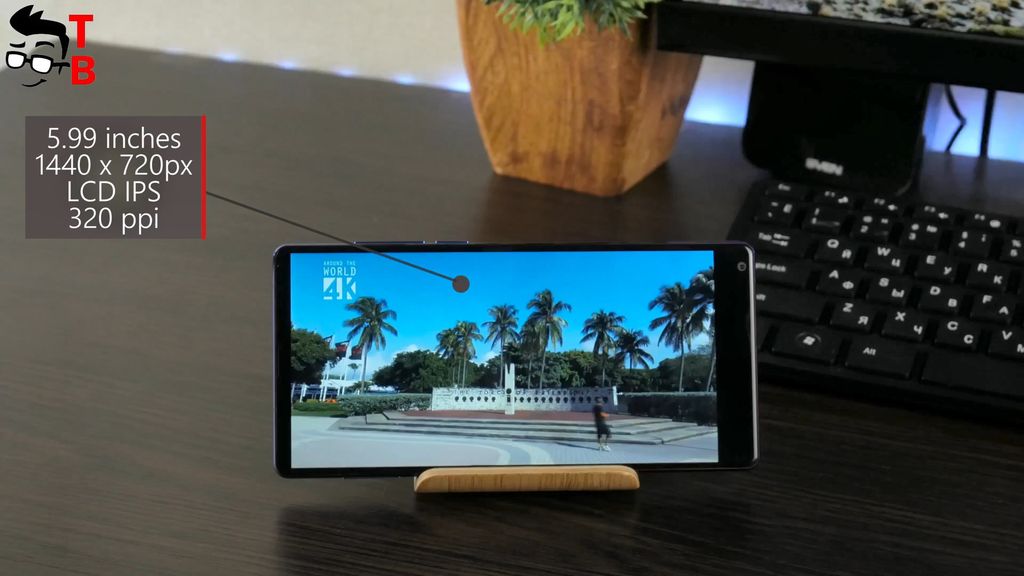 No doubts, the design and display are the main features of this phone. M-Horse Pure 2 has 5.99-inch display with HD+ resolution, 1440 by 720 pixels. This is IPS panel with 18 to 9 aspect ratio. I notice that HD+ resolution is enough for most budget phones.
The screen is really bright, colorful and detailed. The brightness is enough for using the smartphone outdoors. Perhaps, the viewing angles are not the best, but for budget device, they are decent. The display recognizes up to five touches. It is very responsive, and I don't have any problems with the touch panel.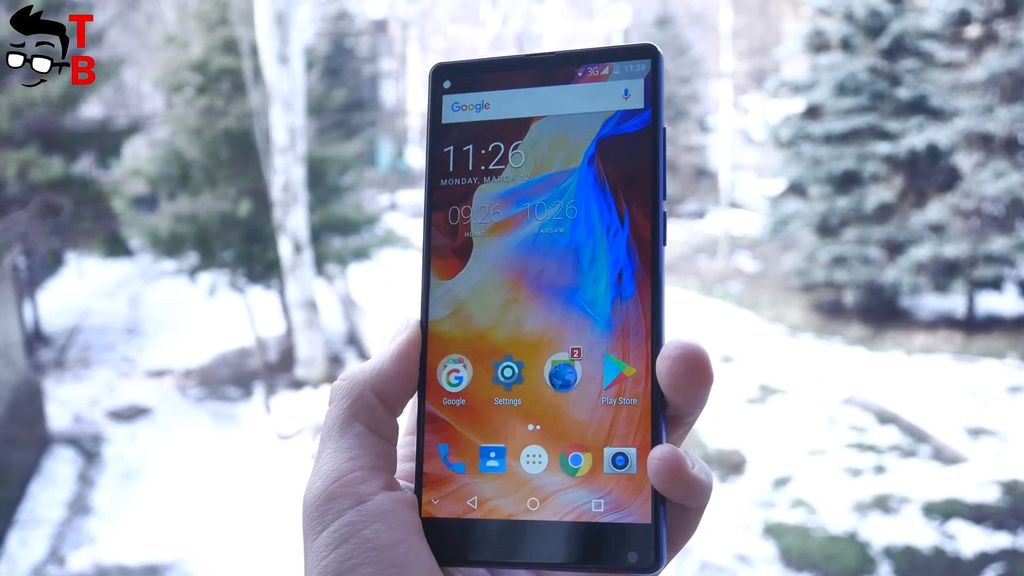 I want to compare some images on Cubot X18 Plus that comes with Full HD+ resolution, and M-Horse Pure 2 with HD+ resolution. To be honest, I don't see a big difference between them. Both of them have good displays.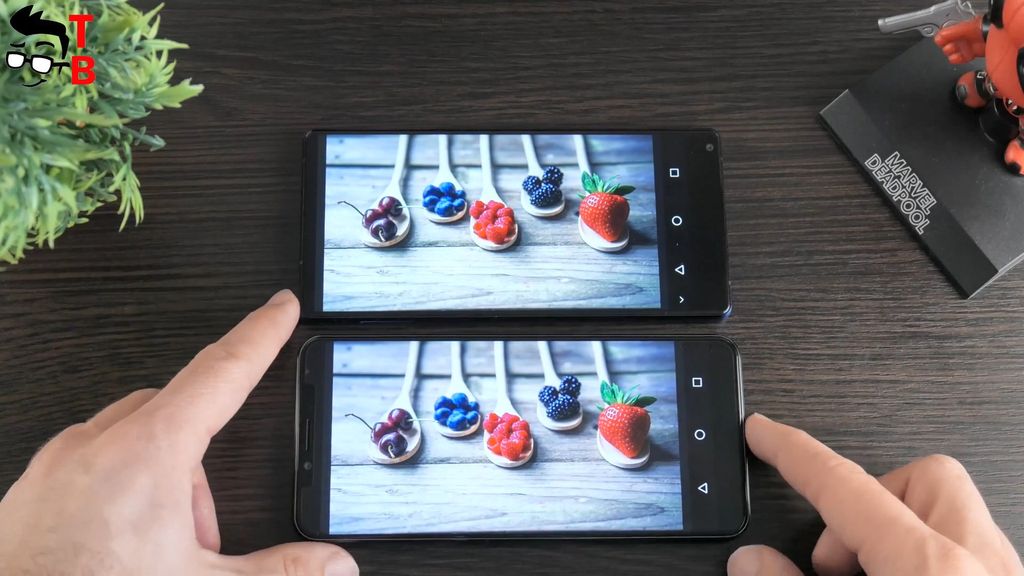 Performance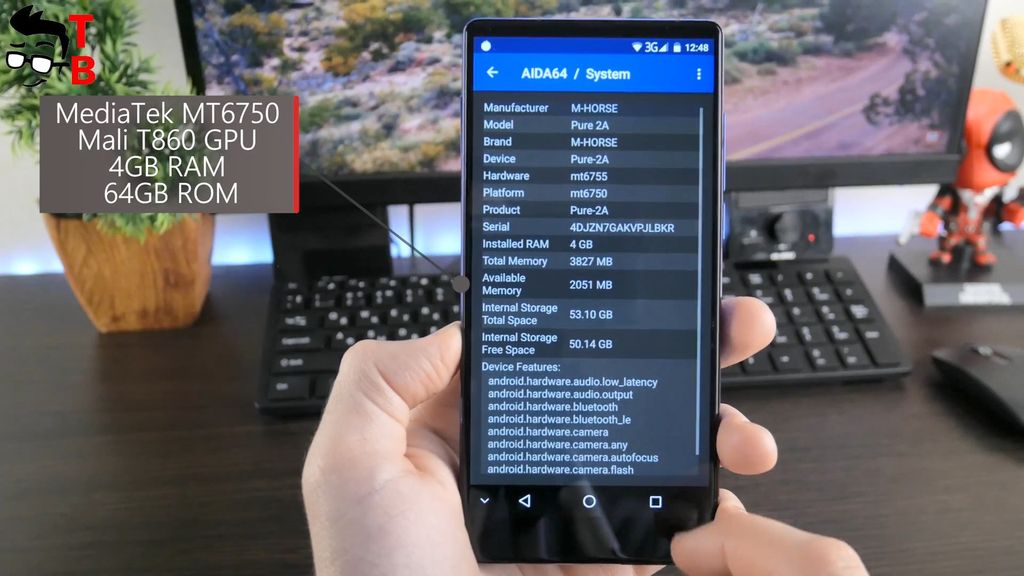 As for the performance, M-Horse Pure 2 is powered by octa core chipset MediaTek MT6750. The maximum frequency of this processor is 1.5 GHz. Also, the smartphone has 4 gigs of RAM and 64 gigs of storage. You can use microSD memory card instead of the second SIM card.
First, I want to note that user interface works really fast and smooth. There are no breaks or slowdowns, thanks to almost stock Android system. Later we will talk about user interface in details.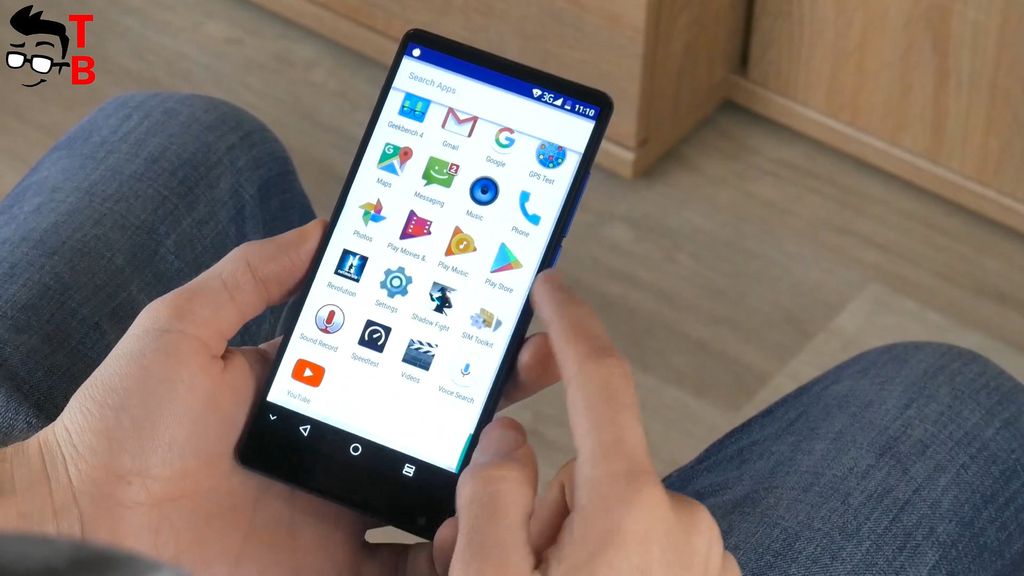 4 gigs of RAM provides good multitasking. You can use split screen to watch videos on YouTube and surfing internet. Also, there is no need to close apps to speed up the smartphone. Even so, it works very well.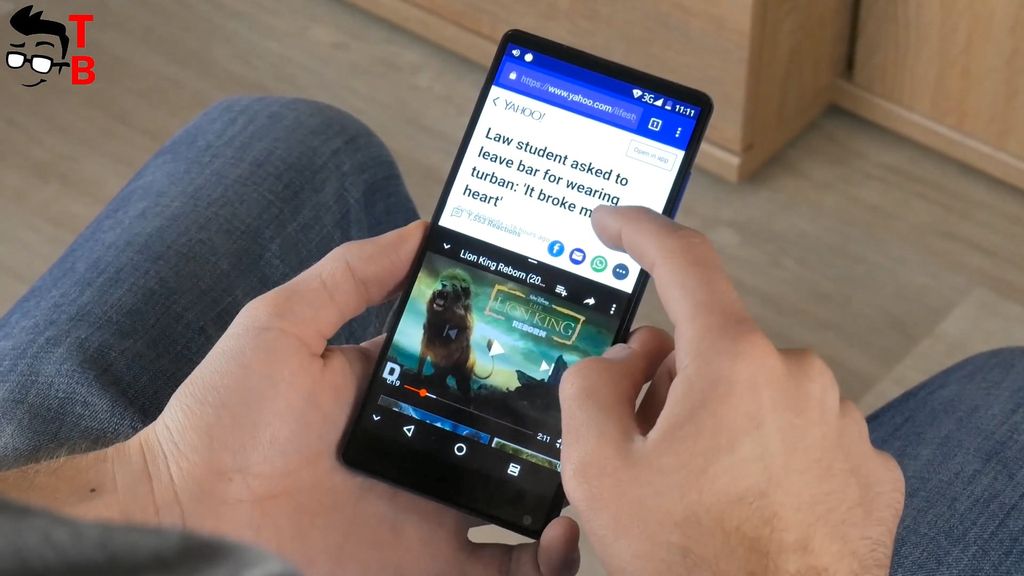 As usual, later we will publish a special video with performance test of M-Horse Pure 2, including benchmarks and gaming. Right now, I want to show you AnTuTu and GeekBench 4. The smartphone scores about 52 thousand points in AnTuTu, and 604 points in single core test of GeekBench 4, and 2500 points in multi core test of the same benchmark. I cannot say that it is very high result, but it is standard for this chipset.
3DMark measures 3D graphics possibilities of mobile devices. It is very important for gaming. The overall score is 5350 points, while FPS is almost 30. This is enough for playing most Android games.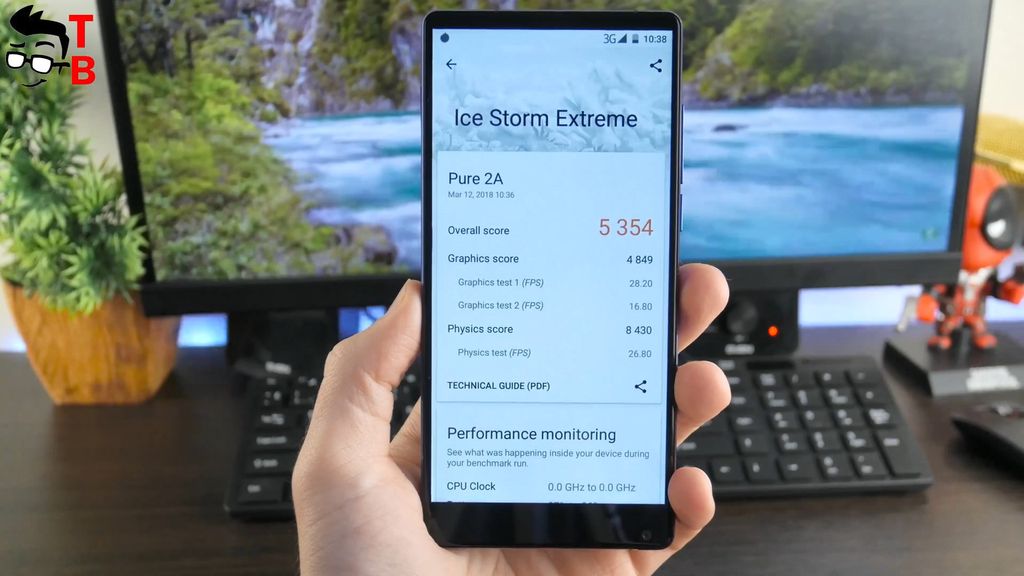 And finally I want to test memory speed. The smartphone has 272 MB/s reading speed and 110 MB/s writing speed.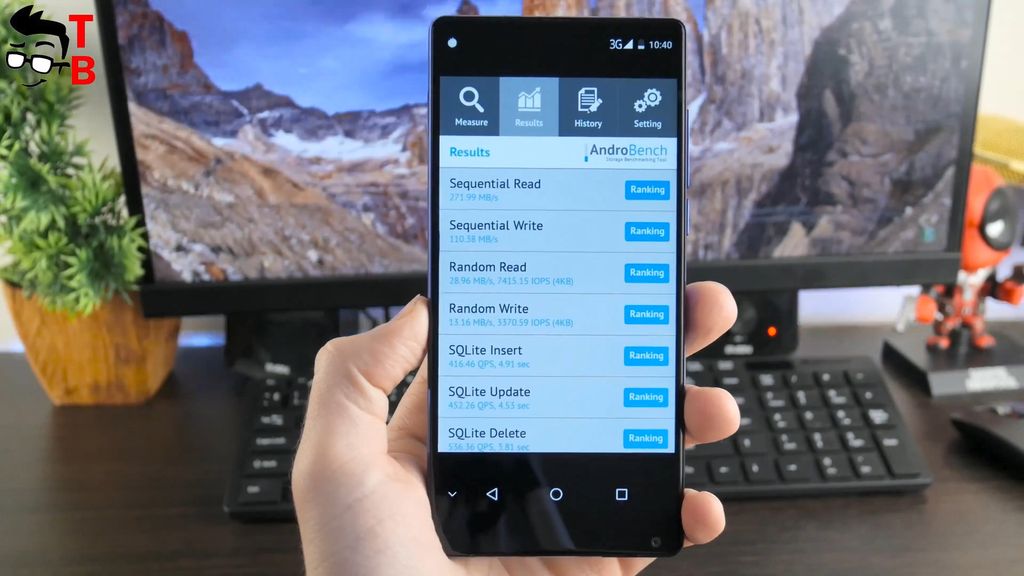 Gaming
Now, let's play some games. Most of these games are quite heavy, and not every budget phone can run them. I want to start with the most popular Android game called Asphalt 8.
By the way, do you know that Asphalt 9 is already released on iOS devices. I already watched some videos on YouTube, and it seems really good. I am waiting for the launch on Android to play Asphalt 9. It will be amazing.
As for Asphalt 8, it runs pretty good on M-Horse Pure 2. There are no lags or slowdowns. FPS is OK, and it is comfortable to play this game on budget phone.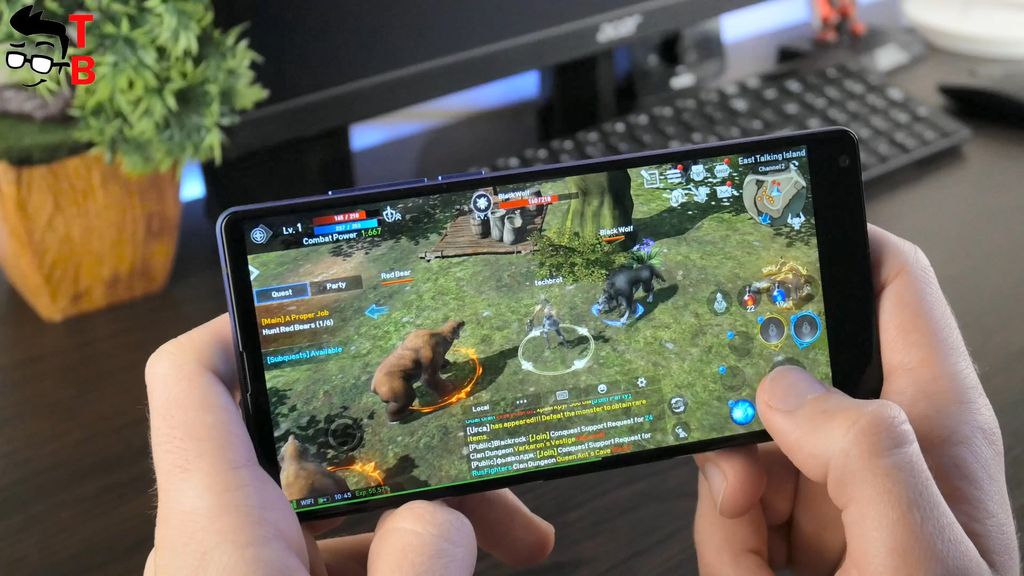 The next game called Lineage 2. I found this game for myself about a month ago, and now it is one of my favorite. This is multiplayer game, so you need to have good performance and high-speed internet.
Even on budget phones like M-Horse Pure 2, Lineage 2 runs very good. From time to time, you may notice some lags, but I don't know what's the problem – my internet or smartphone. In any case, you can play this game on M-Horse Pure 2 without big issues.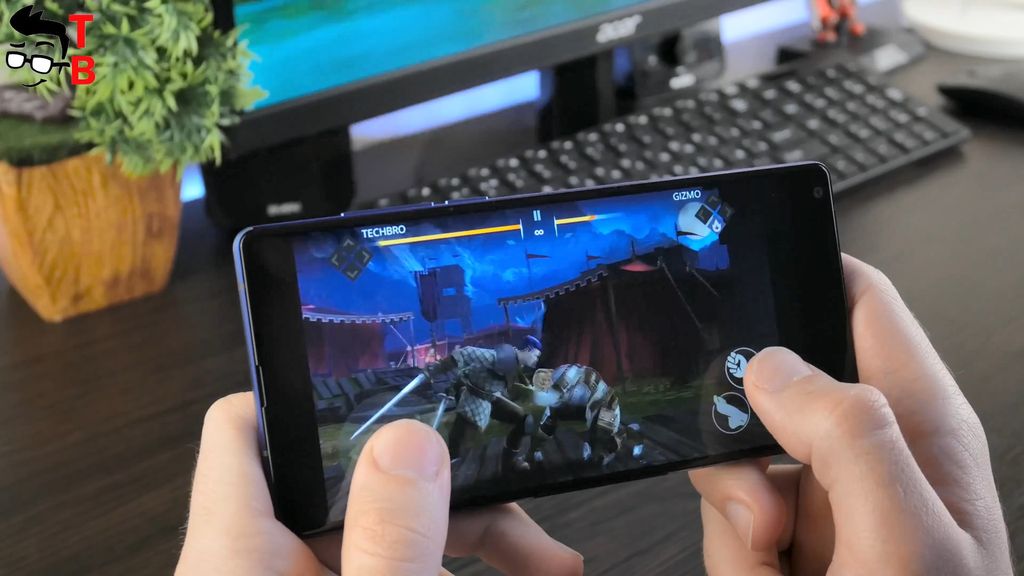 Shadow Fight 3 is the next game in my list. Perhaps, you already played this game, and although it is quite heavy, you can play it even on budget phones. I am a beginner in this game, so do not judge me. Earlier, I played Mortal Combat X, and now I try Shadow Fight 3. By the way, which game do you like more? Write in comments below.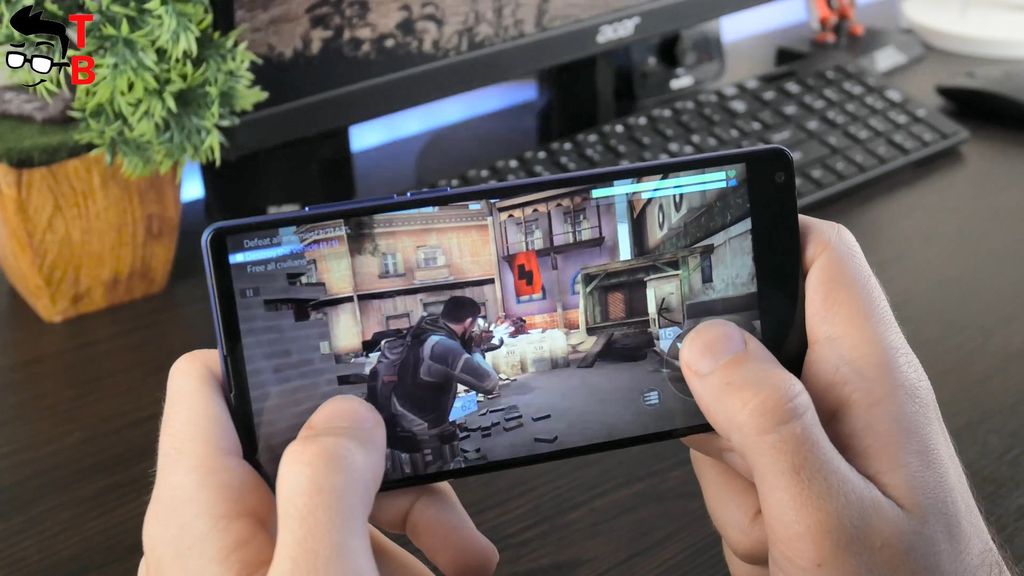 Now let's play Cover Fire. I know that it is quite old game, but I found it only today. It has really good graphics and interesting story. I played about 20 minutes, and I didn't have any big problems. It works quite smooth and fast. Also I didn't have any errors or breaks.
By the way, after playing all the games I didn't notice that smartphone is heated. It's a pity, AIDA64 doesn't show the temperature of this phone, but I assure you that the phone does not heat up.
So, it was performance test of M-Horse Pure 2. As you can see, my doubts were false. The smartphone runs latest games very good. Also, it shows pretty good results in benchmarks for this price category. I didn't notice any problems with user interface or surfing internet. Of course, the smartphone opens apps not so fast, as flagship devices, but quite good for budget phone.
Software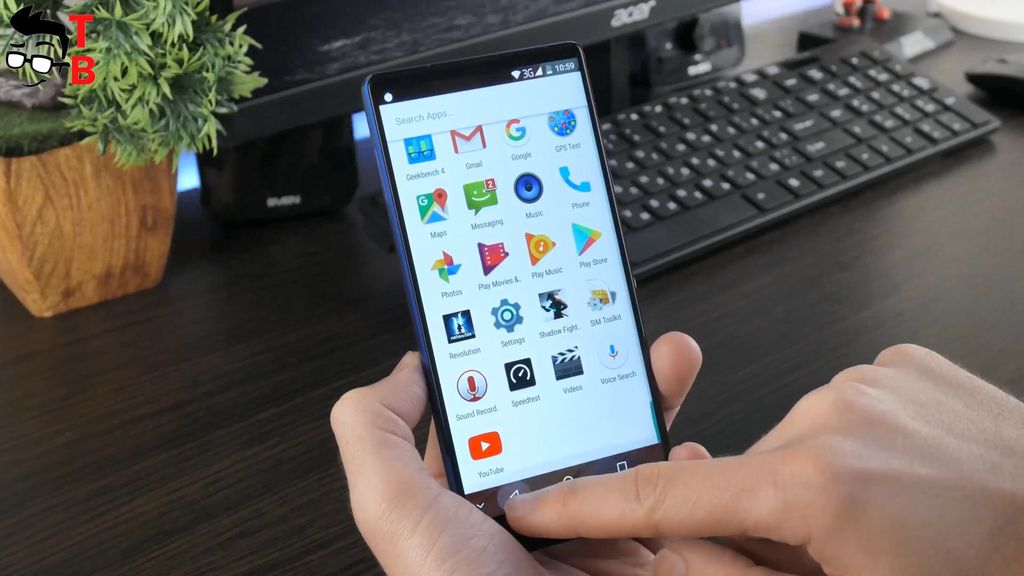 M-Horse Pure 2 runs on stock Android 7.0 Nougat operating system. There is Multilanguage support and Google Services, such as Play Store, Google Maps, YouTube and others. The home screen and settings menu are the same as stock Android.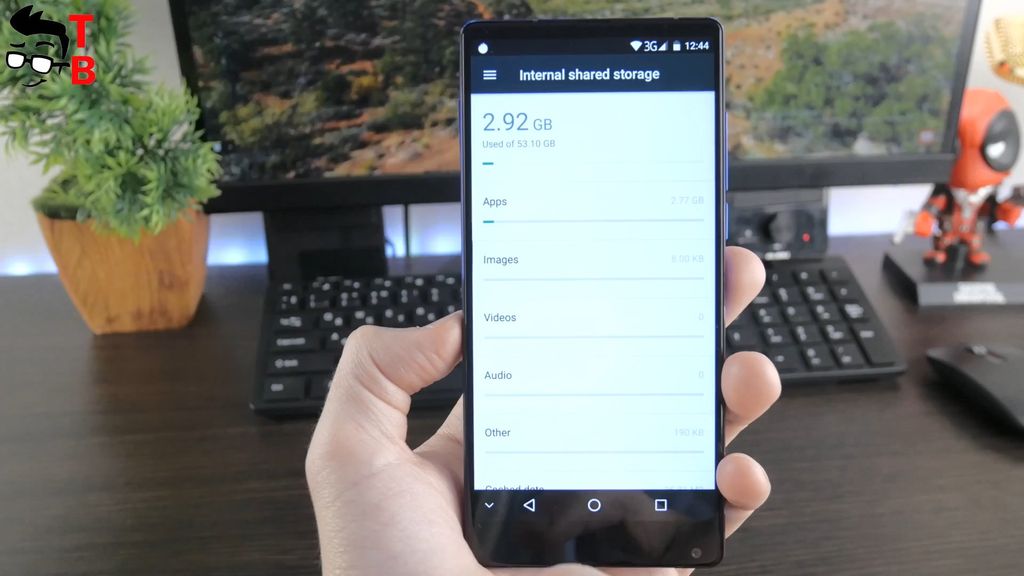 As I already said, you can use split screen to divide the screen into two parts and watch the video, surf the Internet, read books and other stuff. In addition, Android 7.0 provides the function to use MicroSD memory card as the primary storage. It is very convenient if 64 GB is not enough for you.
Sound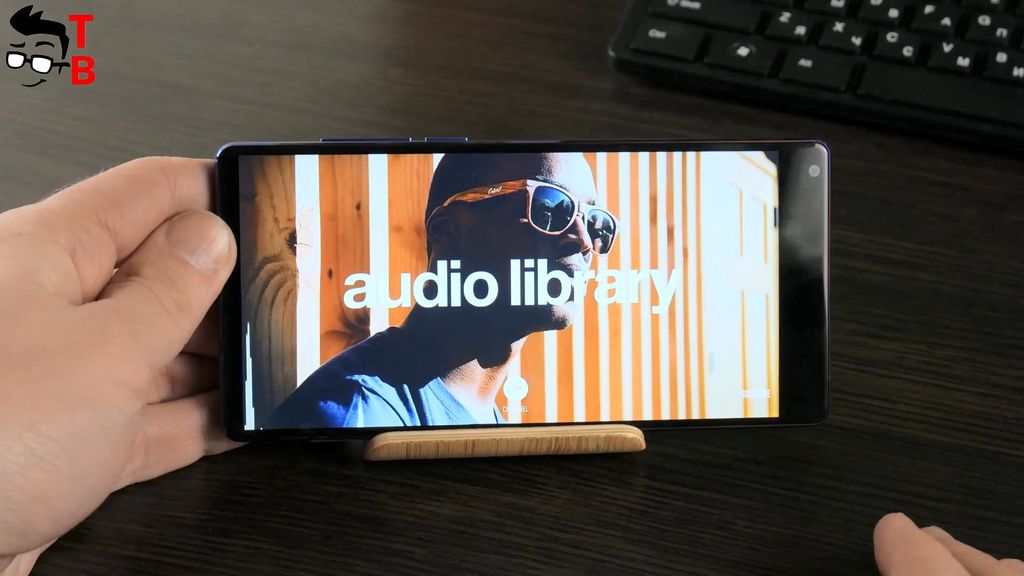 M-Horse Pure 2 is equipped with single speaker at the bottom. By the way, if you want to listen to music from headphones, then you should use adapter, because the smartphone doesn't have 3.5 mm audio jack.
Now I want to open YouTube and listen to music. The sound is not very loud, and not very quiet. It has some basses, but not very much. So, I can say that the speaker is average. It is not better and not worse than other budget phones.
Camera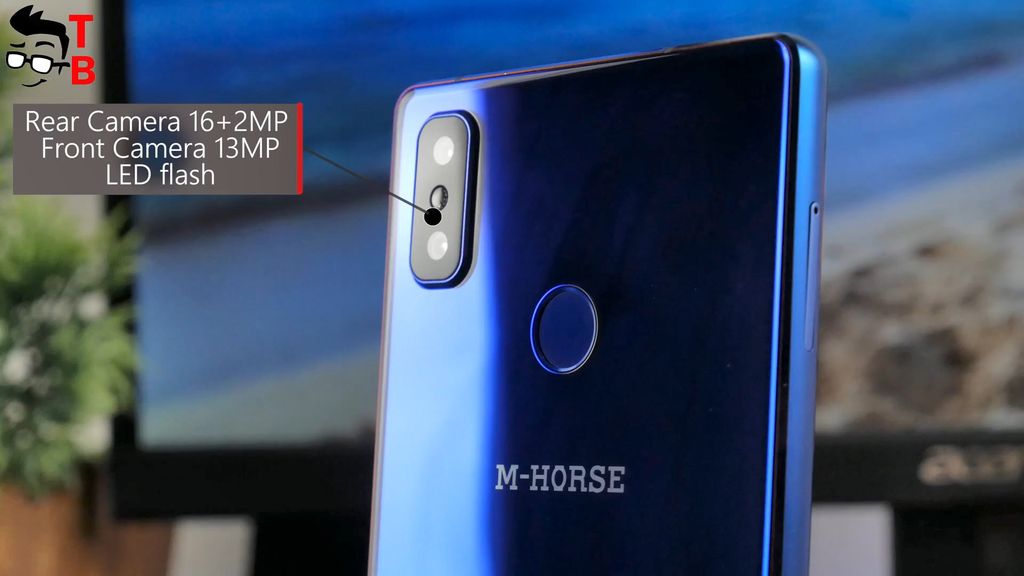 M-Horse Pure 2 has dual rear camera with 16 megapixel main sensor that is interpolated from 13 megapixels and 2-megapixel secondary sensor. The second sensor is most likely useless. The company says that it provides bokeh effect, but I am pretty sure that smartphone uses software algorithm to blur the background.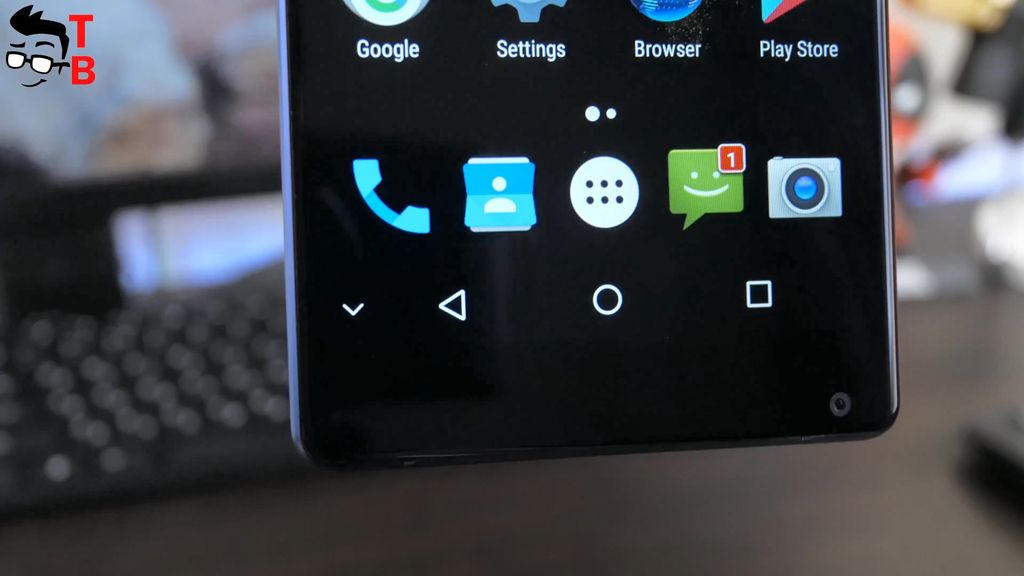 On the front panel there is 13-megapixel camera, which is also interpolated from 8-megapixel sensor. The camera app is from stock Android, and here you can find such modes, as bokeh, panorama for the main camera, and beautify mode for front camera.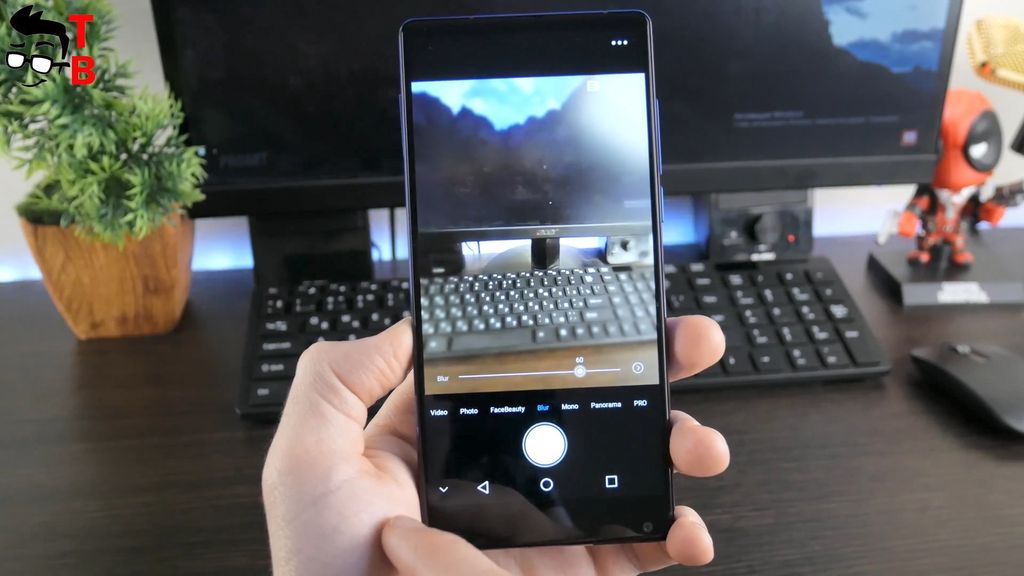 Later I will make another video with camera test of M-Horse Pure 2. There will be a lot of photos, videos and details about the camera! Please, check the description to find this video.
Battery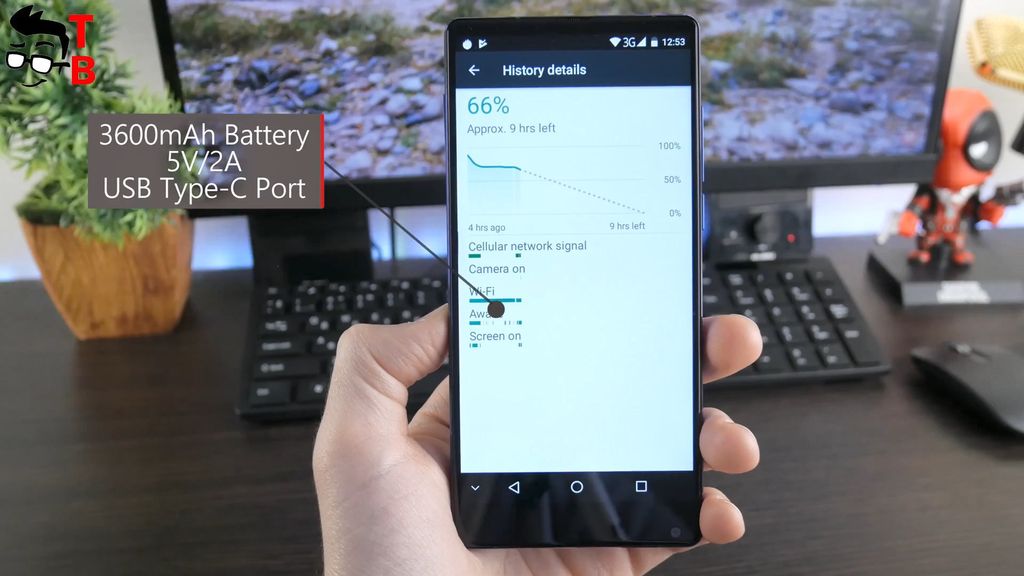 The smartphone is equipped with 3600mAh battery. The manufacturer promises about 16 hours of video play and 14 hours of gaming. I didn't find information about fast charging support, so I will check the battery life and charging time in my next video. You can find battery test of M-Horse Pure 2 by the link in description.
Connectivity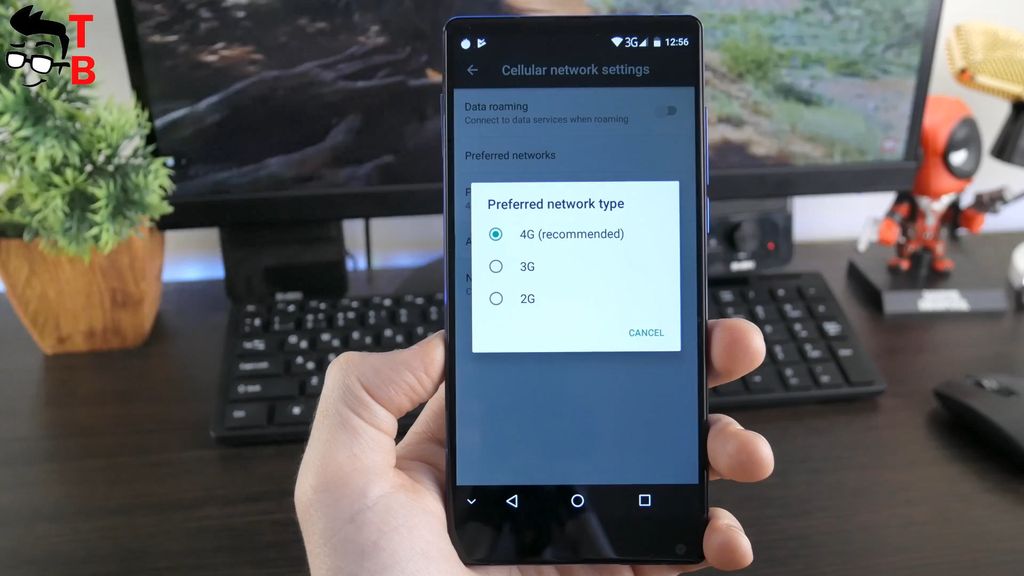 The specifications list says that smartphone has support for 4G LTE networks. However, as you know, most Chinese phones don't work with US bands. M-Horse Pure 2 also doesn't support 4G bands in US, and 3G bands in Canada. I don't know what the problem to add all bands support, so the smartphone will work all around the world. Perhaps, I don't know something.
From the other hand, M-Horse Pure 2 should work in all European, Asia and African countries. Please, check the supported networks in description before buying the smartphone.
Among wireless connectivity, there is Wi-Fi, Bluetooth 4.0 and GPS. In my country, I don't have any problems with 4G LTE on both sim cards. Also, Wi-Fi works without any problems, while the accuracy of GPS is about 3 meters. It is very good result for budget smartphone.
Conclusion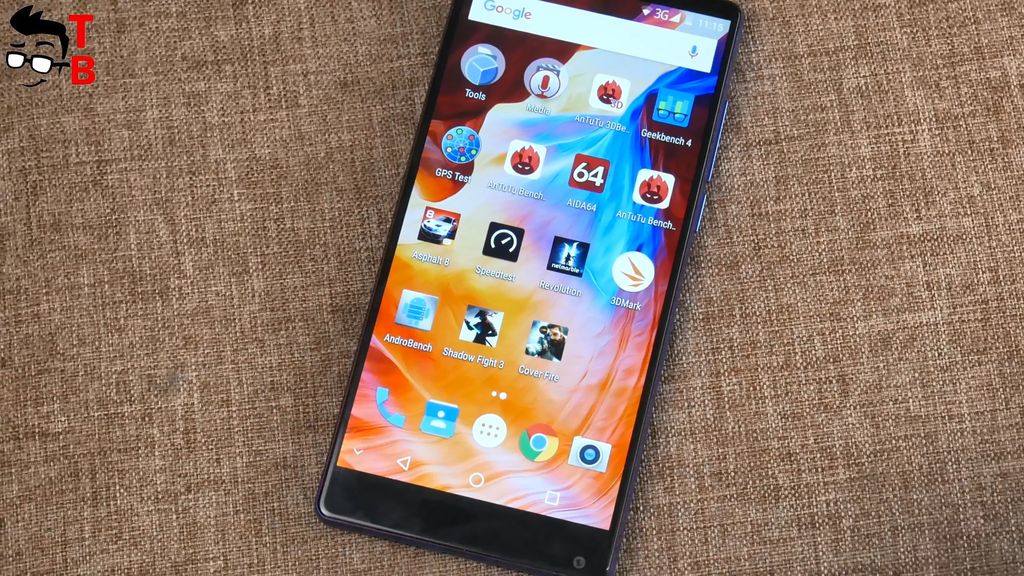 So, I have very mixed impressions from M-Horse Pure 2. I cannot say that it is a bad smartphone, but it also doesn't have any impressive features. It is pretty average smartphone with average specifications. Perhaps, its main feature is tri-bezel-less design, but there is already Vernee Mix 2, and many other phones with similar design. I cannot find a reason why you should buy this smartphone. I should test the camera and battery, but it seems they are also average.
So, if you are looking for good budget phone with 18:9 display, tri-bezel-less design, good performance, average camera and battery, then M-Horse Pure 2 can be a good option. Moreover, its price is only $130, so it should not be a problem for your budget.
[wpsm_offerbox button_link="https://www.gearbest.com/cell-phones/pp_1564997.html?lkid=13370752″ button_text="Buy it now" price="$166.34″ price_old="$179.99″ title="M-HORSE Pure 2″ description="4G Smartphone – 5.99 inch – Android 7.0 – MTK6750 Octa Core 1.5GHz – 4GB RAM 64GB ROM – 16.0MP + 2.0MP Dual Rear Cameras – Fingerprint Recognition – USB Type-C " thumb="http://www.tbprice.com/wp-content/uploads/2018/03/m-horse-pure-2-review-tri-bezel-less-buy-price-2018-tbprice.com-42.jpg"]
M-Horse Pure 2 Video Review