M-Horse is little known manufacturer from China, but its last smartphone M-Horse Pure 1 was one of the bestselling device on GearBest online store. Recently the company released next generation of smartphone called M-Horse Pure 2. It has amazing 6 inch bezel-less display from Samsung, 4GB of RAM and 64GB of storage, and 16MP dual rear camera.
Right now you can buy new smartphone for only $129.99. Are you interested? Then watch our first review. Later we will try to get it for real unboxing and review in-depth.
[wpsm_offerbox button_link="https://www.gearbest.com/cell-phones/pp_1564998.html?lkid=12803662″ button_text="Buy it now" price="$129.99″ price_old="$149.99″ title="M – HORSE Pure 2″ description="4GB RAM 64GB ROM 16.0MP + 2.0MP Dual Rear Cameras Fingerprint Recognition Type-C" thumb="http://www.tbprice.com/wp-content/uploads/2018/01/m-horse-pure-2.jpg" ]
[wpsm_numhead num="1″ style="3″ heading="2″]Design[/wpsm_numhead]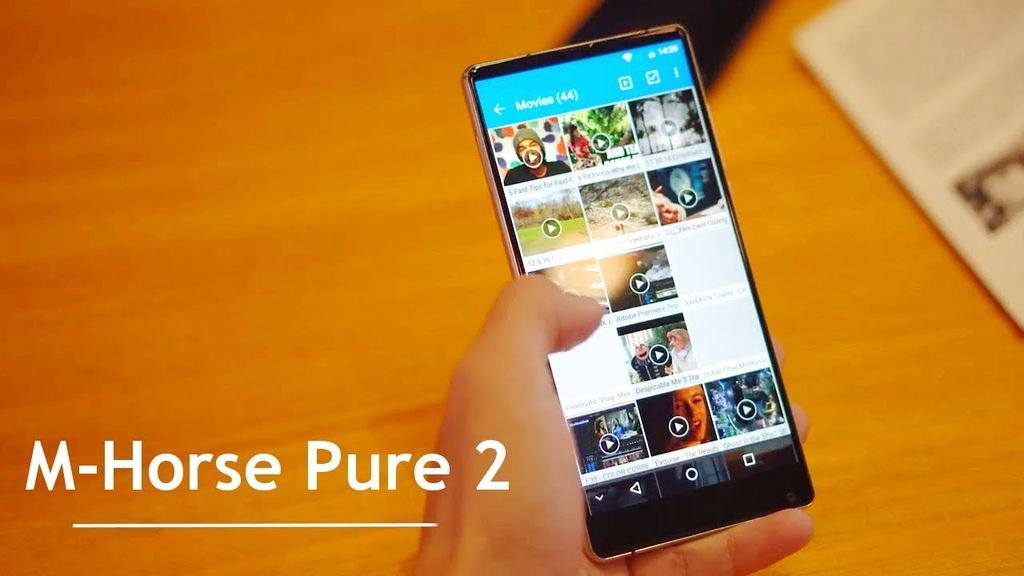 The main feature of new smartphone is bezel-less design. It has minimal bezels on three sides, just like Xiaomi Mi Mix 2. It means that front camera is located under the display.
The back panel has dual rear camera and fingerprint reader. It seems that back panel is made of glass, but I am not sure. Maybe it is plastic. However, I know exactly that smartphone has aluminum alloy frame. It makes device durable.
At the bottom you can find USB Type-C port.
M-Horse Pure 2 is available in two color options: Black and Blue.
[wpsm_numhead num="2″ style="3″ heading="2″]Display[/wpsm_numhead]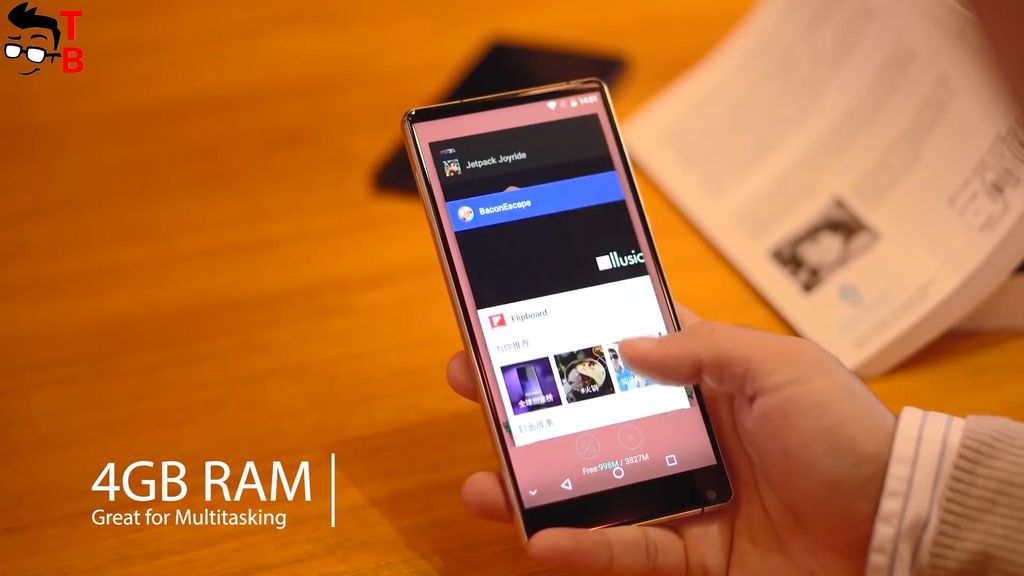 As for the display, it is another highlight of smartphone. It has a diagonal 6 inch and 18 to 9 aspect ratio. The resolution in only HD+, 1440 by 720 pixels. You should not forget that it is budget smartphone, so manufacturer cannot equip it with Full HD display.
The screen looks amazing on official images, but we should wait for real photos or videos. As you know, quite often a smartphone looks different in real life than on official photos.
[wpsm_numhead num="3″ style="3″ heading="2″]Hardware[/wpsm_numhead]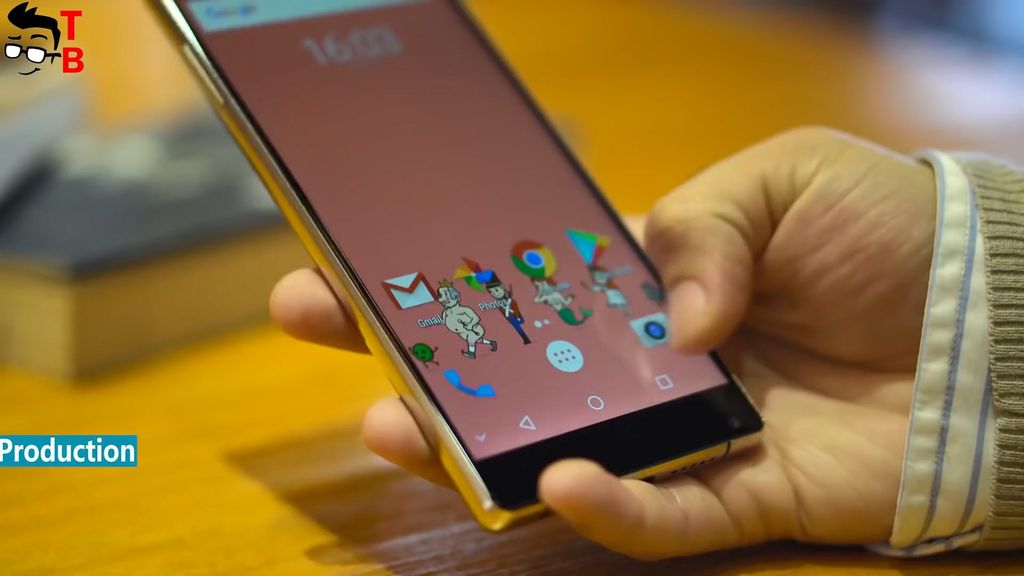 M-Horse Pure 2 is powered by MediaTek MTK6750. It is entry-level chipset with clock speed 1.5 GHz. Also there is 4GB of RAM and 64GB of internal memory. The smartphone supports microSD memory cards up to 256 GB.
I don't see real benchmarks results of M-Horse Pure 2, but MTK6750 chipset scores about 40 thousand points. I expect the same result from new smartphone.
[wpsm_numhead num="4″ style="3″ heading="2″]Camera[/wpsm_numhead]
M-Horse Pure 2 is equipped with dual rear camera: 16 Megapixel and 2 Megapixel. Dual camera provides bokeh effect and some other interesting features.
Also the smartphone has 13 MP front camera. There is beauty mode with skin buffing, face lift, big eyes and other modes.
It is too early to talk about image quality, because the smartphone doesn't go on sale yet.
[wpsm_numhead num="5″ style="3″ heading="2″]Battery[/wpsm_numhead]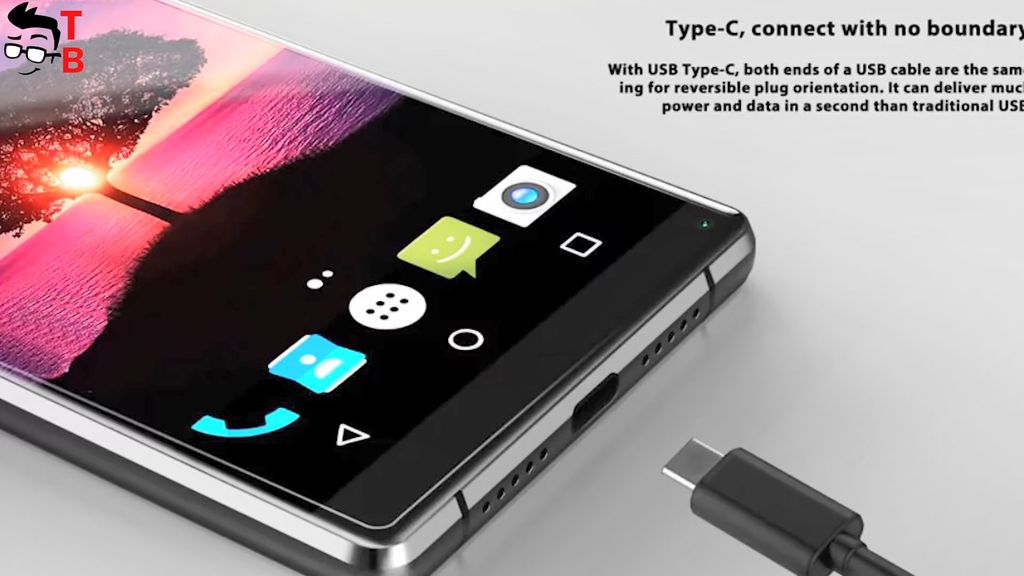 M-Horse Pure 2 has 3600mAh battery. To be honest, this is not the biggest battery that I have ever seen. I think that 6 inch smartphone can have bigger battery. However, the manufacturer promises 420 hours of standby time, 16 hours of video play and 12 hours of playing.
The smartphone comes with USB Type C port, so maybe it supports fast charging, but it is not exactly.
[wpsm_numhead num="6″ style="3″ heading="2″]Price[/wpsm_numhead]
The price of M-Horse Pure 2 is about $130. If the smartphone looks in real life like on official photos, then it's a great deal. This is beautiful smartphone with thin bezels, good hardware, promising cameras and very attractive price.
[wpsm_offerbox button_link="https://www.gearbest.com/cell-phones/pp_1564998.html?lkid=12803662″ button_text="Buy it now" price="$129.99″ price_old="$149.99″ title="M – HORSE Pure 2″ description="4GB RAM 64GB ROM 16.0MP + 2.0MP Dual Rear Cameras Fingerprint Recognition Type-C" thumb="http://www.tbprice.com/wp-content/uploads/2018/01/m-horse-pure-2.jpg" ]
M-Horse Pure 2 Review Video