Today I want to show you another portable monitor. It is much better than anything I have tested before. It has 15.6 inches diagonal, Full HD resolution, color gamut up to 72%, 300cd/m2 screen brightness, HDR support, and dual speaker.
As for connectivity, the new portable monitor is equipped with two USB C ports and mini HDMI. It also has a 3.5 mm audio jack.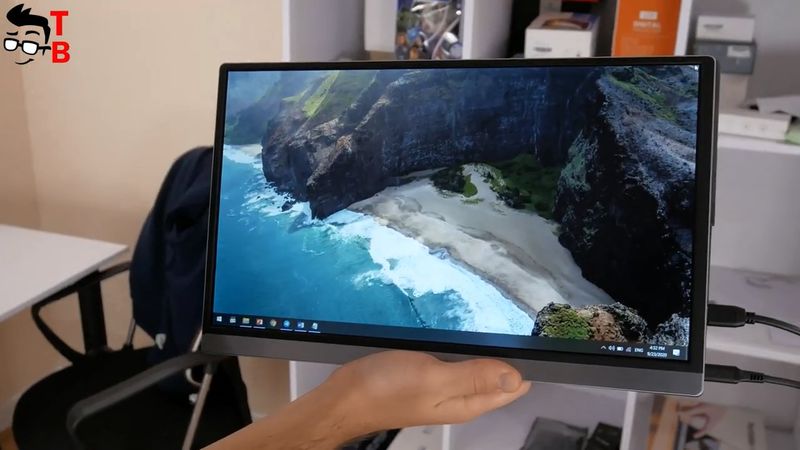 By the way, the manufacturer is very proud of eye care technology. The monitor has a non-flickering-free backlit to minimize eye fatigue.
You can use the monitor with any device, for example, laptop, smartphone, game console. It can be powered by a charging adapter, laptop, or even a power bank. We will check it in this article.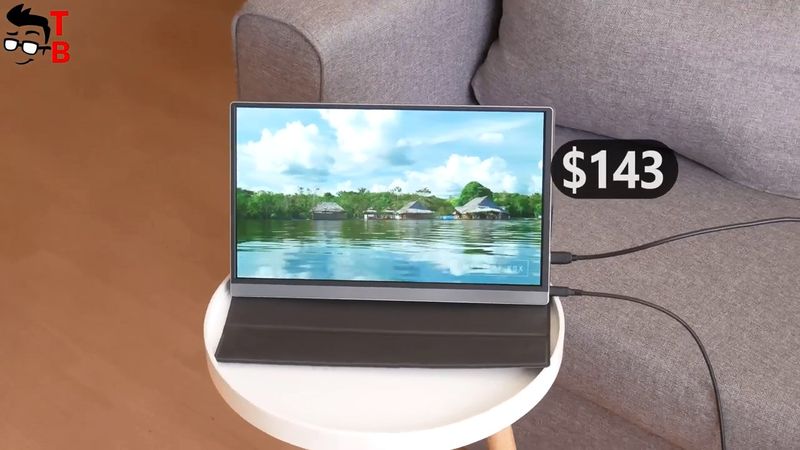 I forgot to tell you the brand of this monitor. This is LTAIN. I will leave the link to the Amazon page in the description under the video. The price of a portable monitor is $170, but you can use the $27 OFF coupon code. So, the final price will be only $143.
Let's start the review!
LTAIN Portable Monitor - Amazon | COUPON CODE: LTAIN1026
as of September 29, 2023 10:14 am
Unboxing
This is the box of the portable monitor. You can see only the image of the monitor on the front. There is no company logo, features, specifications, or anything else. It is quite strange.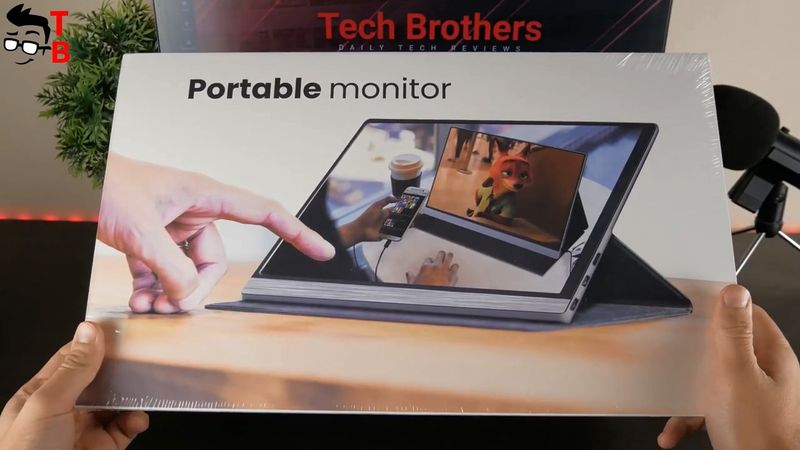 Inside the box, there is the monitor itself in a protective case, user manual, power adapter, USB C to USB C cable, mini HDMI to HDMI cable, and USB A to USB C cable.
There are cables for connecting any device. That's very good.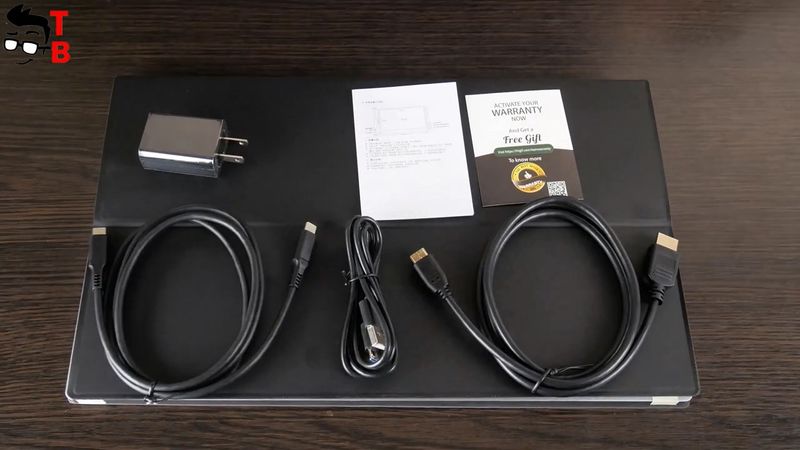 By the way, the protective case is also a stand with two positions.
Design
As you can see, the portable monitor has a protective film on the screen. First, you need to remove it.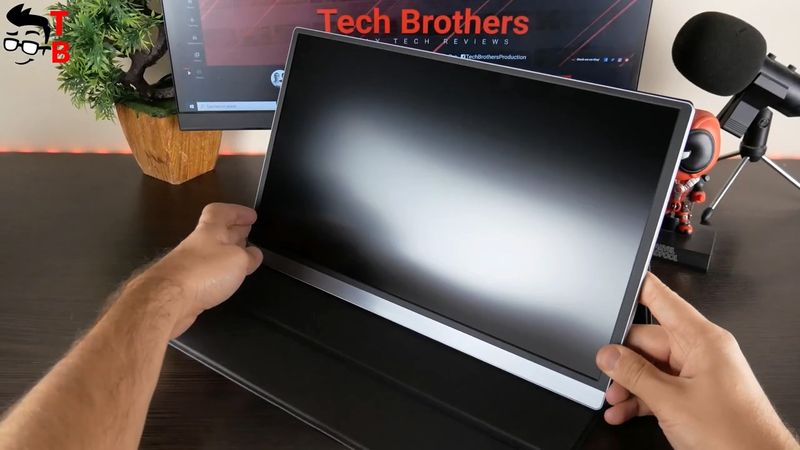 You know, the monitor has very good built-quality. It looks like the body is made of metal. However, there is a black plastic bezel around the display.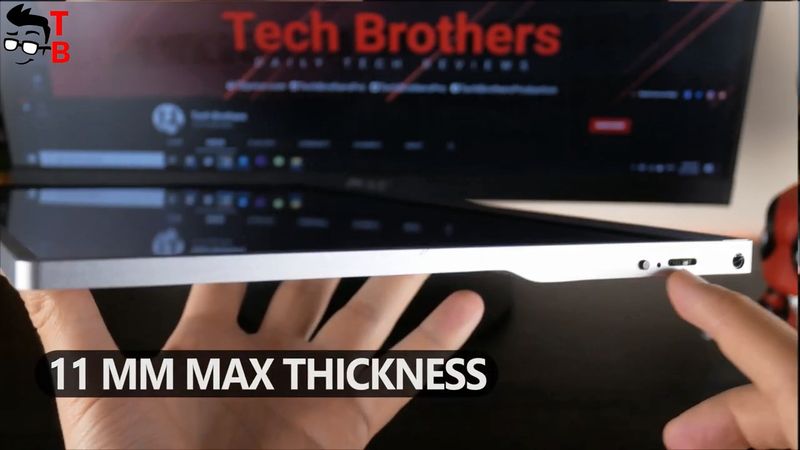 You can see that monitor has a different thickness. The maximum thickness is 11 mm.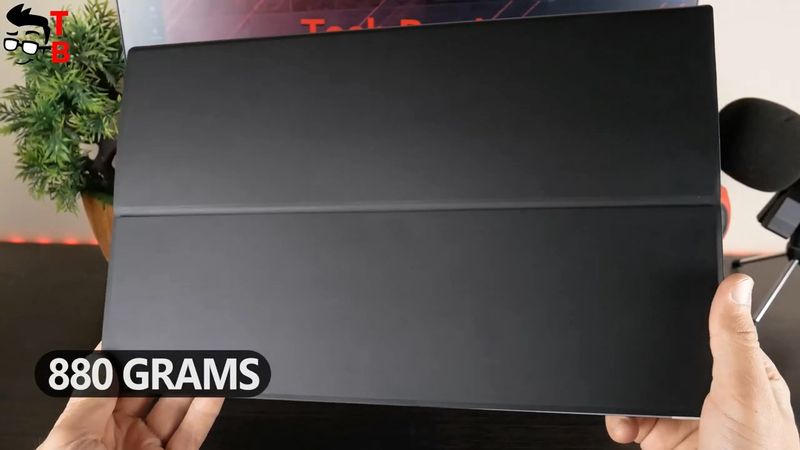 By the way, the weight of this portable monitor is 880 grams.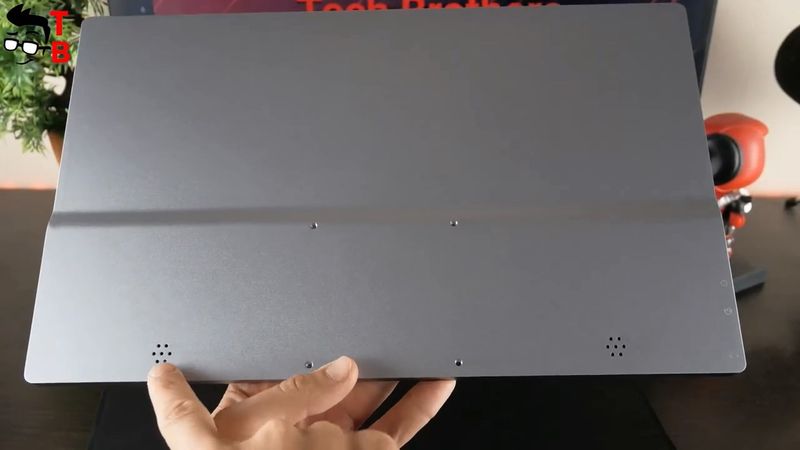 On the back, there are two speaker grilles. Also, we can see four screw threads. To be honest, I don't know why they are here. Probably, you can place the monitor on the wall or a special stand.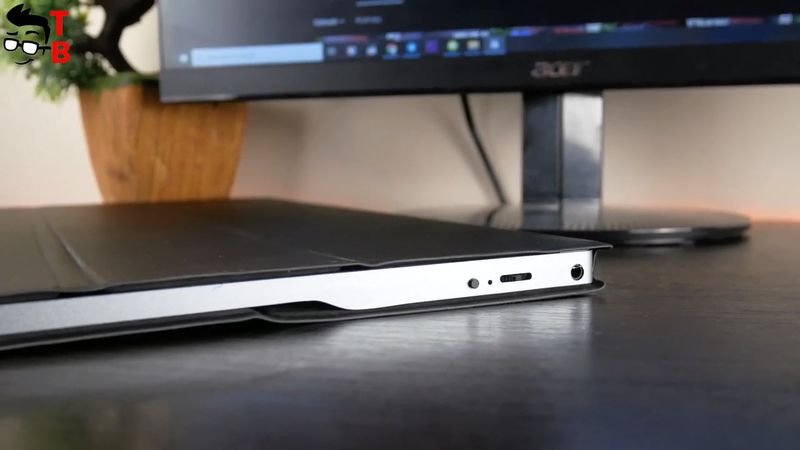 On the left side, there is a power button, LED indicator, rocker, and 3.5mm audio jack.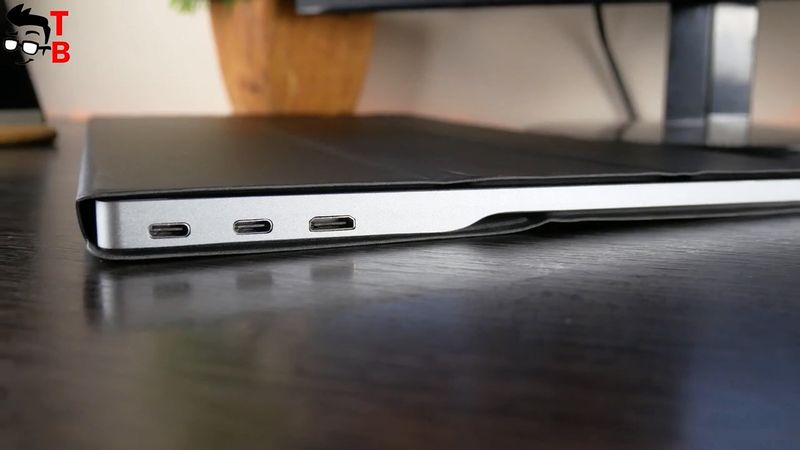 Two USB C ports and a mini HDMI port are on the right. I like that monitor has two USB Type C ports. You can connect two devices and switch between them on the menu.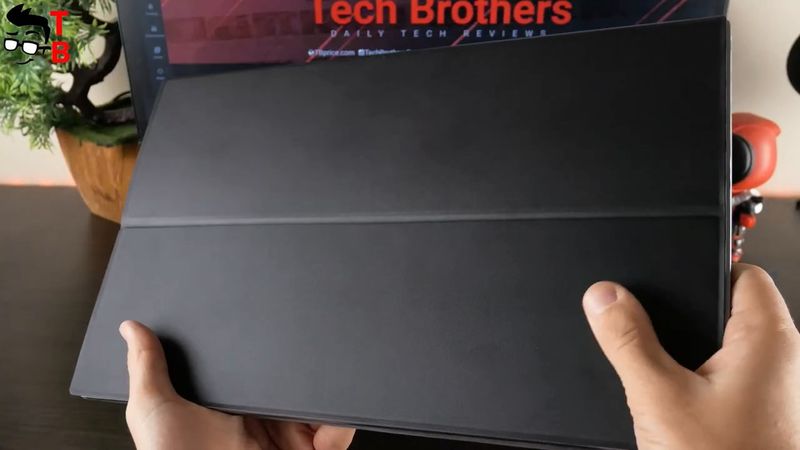 Talking about the protective case, it seems it is made of leather, but I am not sure it is real leather. It has very strong magnets. The case can be also used as a stand for monitor.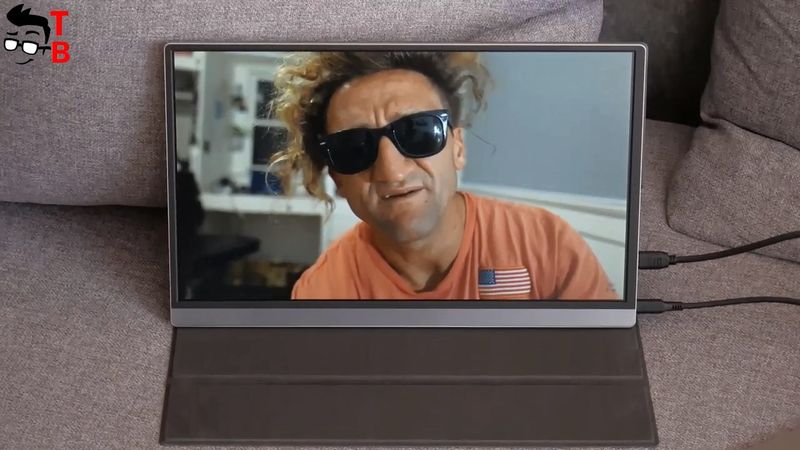 So, LTAIN portable monitor has a very good build quality. Actually, I am not sure that it is made of metal, but it really looks and feels like metal.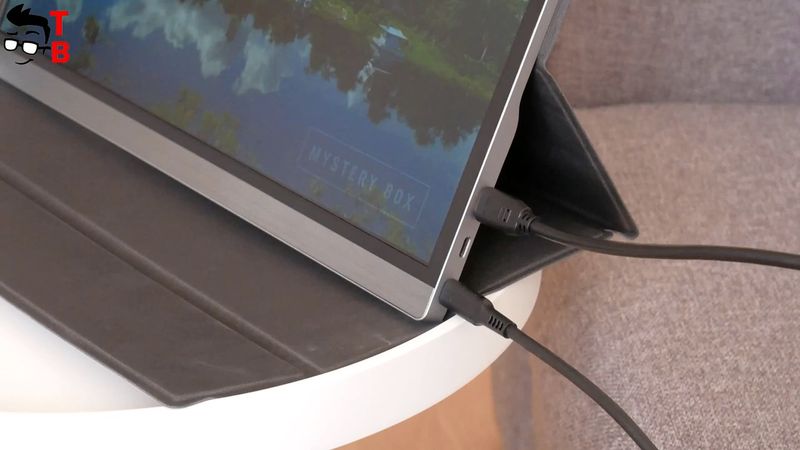 Also, I like that this monitor has two USB C ports. Many other portable monitors offer only one USB C port.
Now, let's look at the settings menu.
Settings menu
LTAIN portable monitor has a settings menu with many options. You can change the brightness, contrast, Eco mode, such as standard, RTS, FPS, text, movie or game, DCR on/off, and sharpness.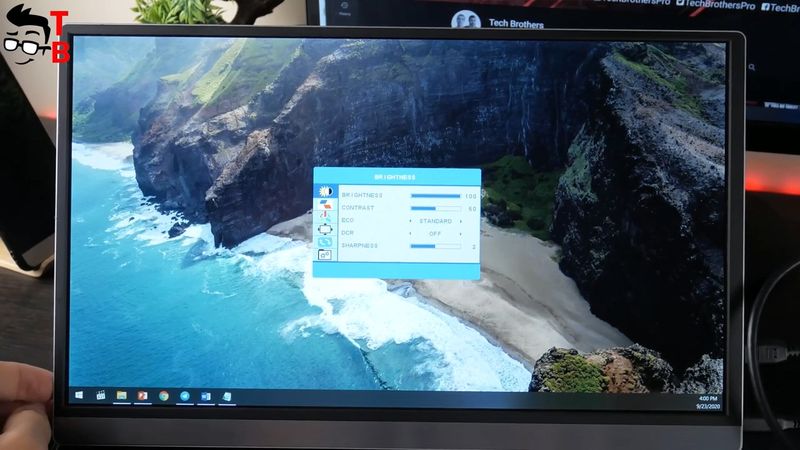 Then there are image settings, such as H. position, V. position, clock, phase, and aspect.
The next menu is the color temperature. Here you can choose the color temperature mode, as well as change red, green, and blue colors.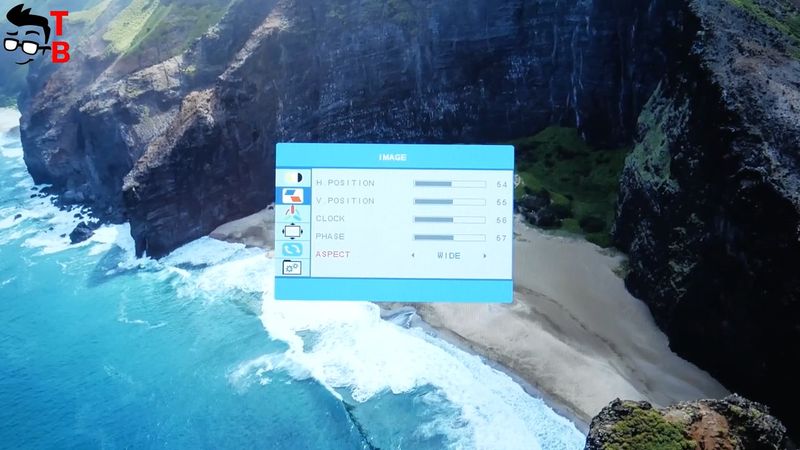 OSD settings have language, OSD H. Position, OSD V. Position, OSD Timer, and transparency.
You can also reset all settings, auto power-down, choose HDR mode, and UART switch.
The last menu is MISC. Here you can choose the signal source, low blue light, volume level, freesync, and brightness change.
OK, now let's talk about display quality.
Display Quality
I have connected the monitor to my laptop. Using the Windows operating system, you can duplicate, extend, or the second screen only.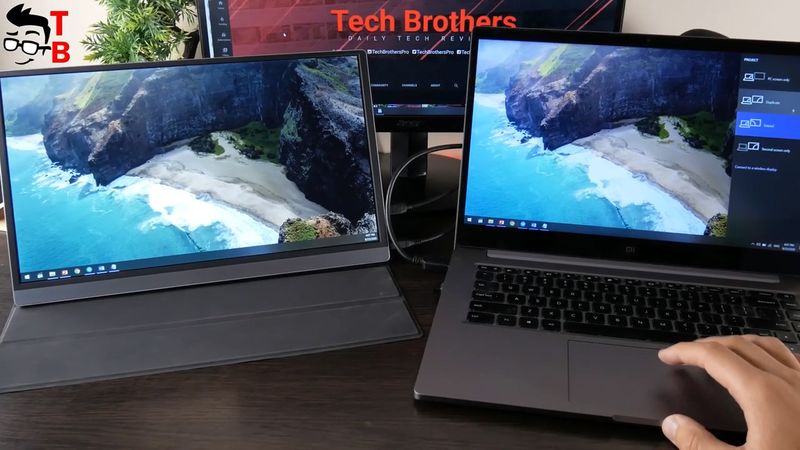 As I already said, LTAIN portable monitor has a 15.6 inches diagonal and Full HD resolution. This is an IPS panel. By the way, the screen is also matte.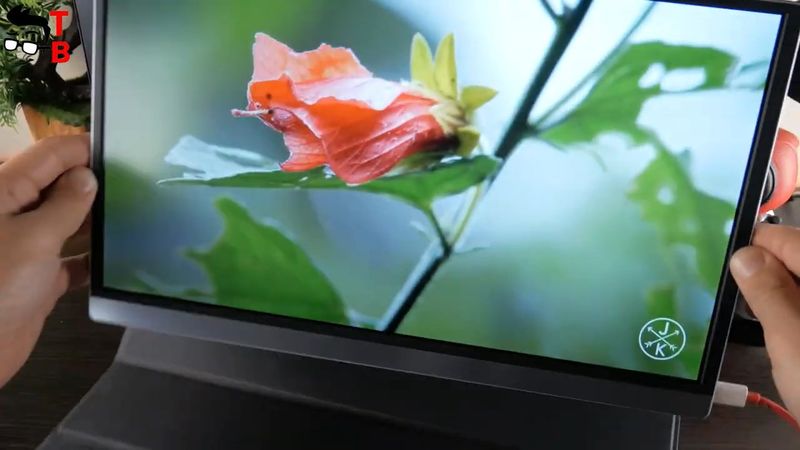 The manufacturer says that viewing angles are 178 degrees. They are really good.
The image quality of this portable monitor is very good. The screen is bright. This is 100% brightness. The colors are saturated.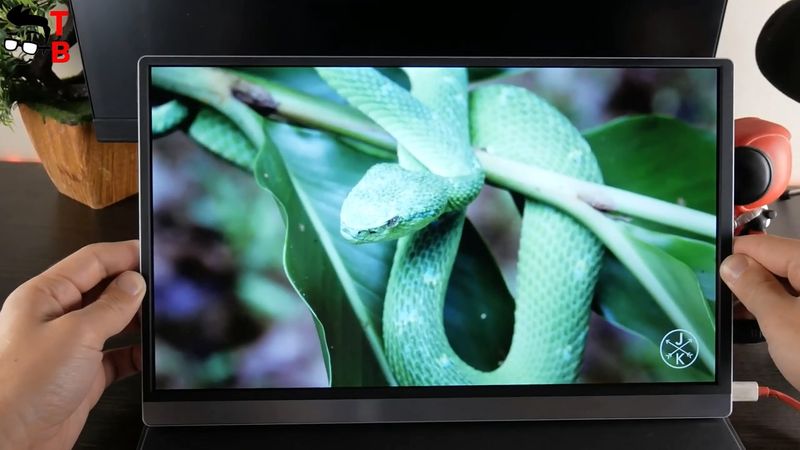 If you want, you can add more contrast in the settings menu.
The text is also good on this monitor.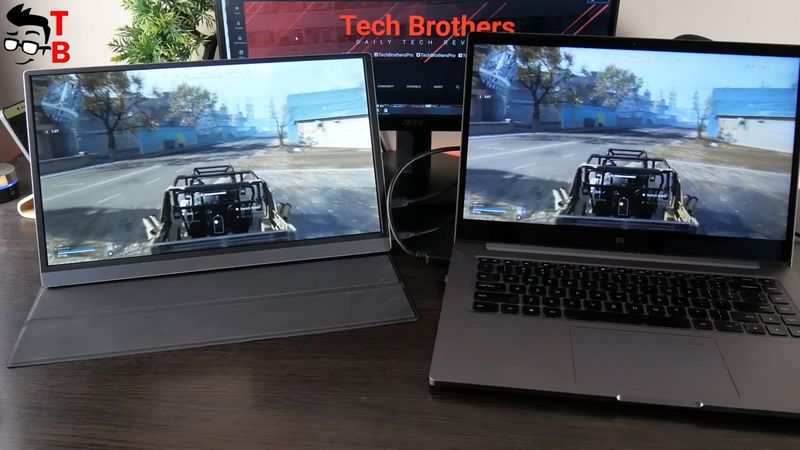 However, comparing a portable monitor with my Xiaomi laptop screen, you can see that monitor has a little yellow tint. I think this is because of eye protection technology.
In the settings, you can choose cool color temperature mode, and the portable monitor will have about the same tint as the Xiaomi laptop screen. However, now the Xiaomi laptop has a higher brightness. I think it is better to use the User color temperature mode.
Sound Quality
LTAIN portable monitor has a dual speaker. However, the sound is not very loud. It is about the same as a regular smartphone. You can listen to some samples.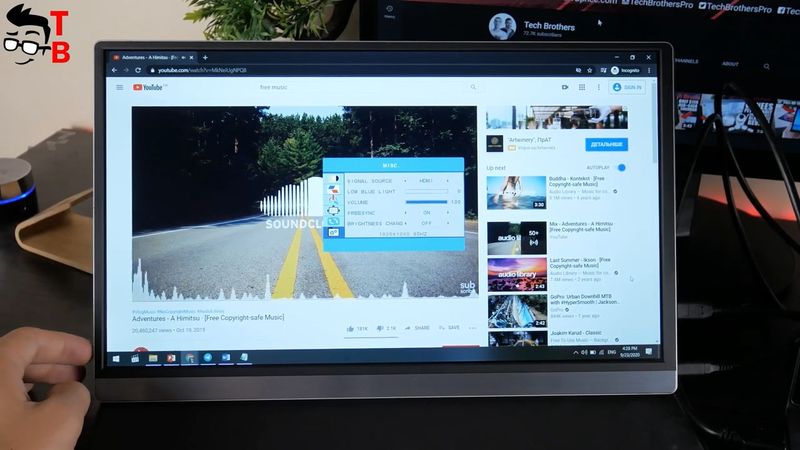 Conclusion
You know, LTAIN has released a very good portable monitor. Its price is only $140 with a coupon code, but the monitor has 15.6 inches diagonal, Full HD resolution, and good brightness. There are also two USB C ports and a mini HDMI port. You can connect a laptop, smartphone, game console, and other devices to this monitor.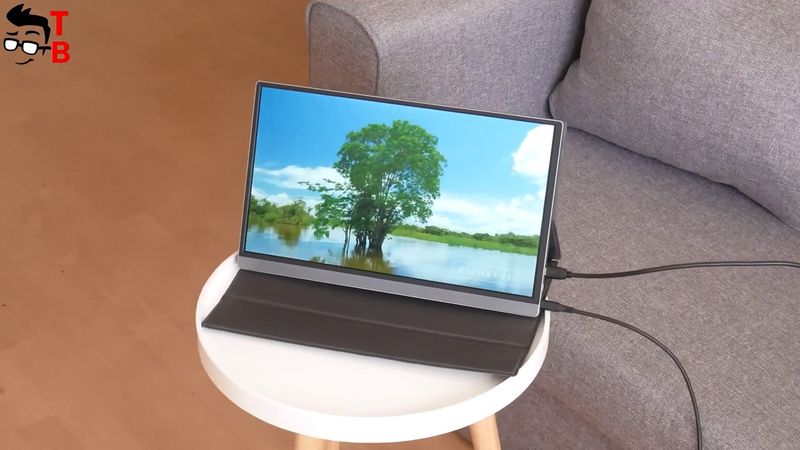 Perhaps, the only drawback for me is sound quality. The sound is pretty quite. I would like it to be louder.
Another feature of the LTAIN portable monitor is high build quality and materials. It seems the body is made of metal.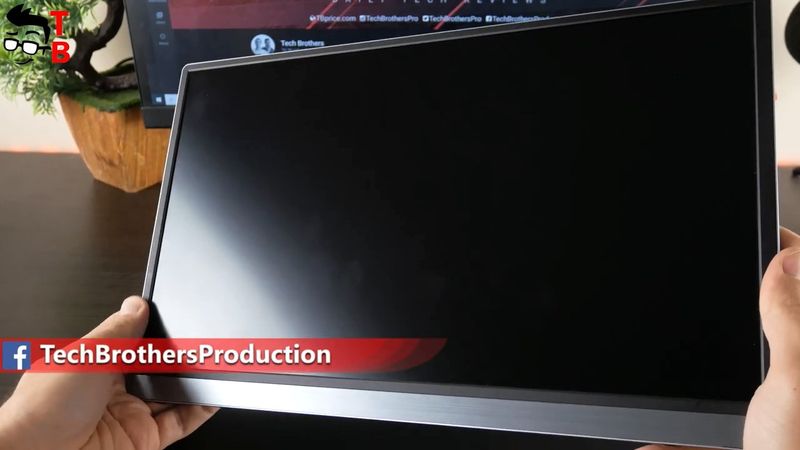 In addition, I like the protective case and stand. The monitor is lightweight, so you can take it with you anywhere.
By the way, I forgot the test the portable monitor with a power bank. As you can see, you can power the monitor with a power bank. That's very good.
So, for $140, LTAIN portable monitor is a really good deal. The coupon code will be valid until the end of October, so do not be late to use it.
LTAIN Portable Monitor - Amazon | COUPON CODE: LTAIN1026
as of September 29, 2023 10:14 am