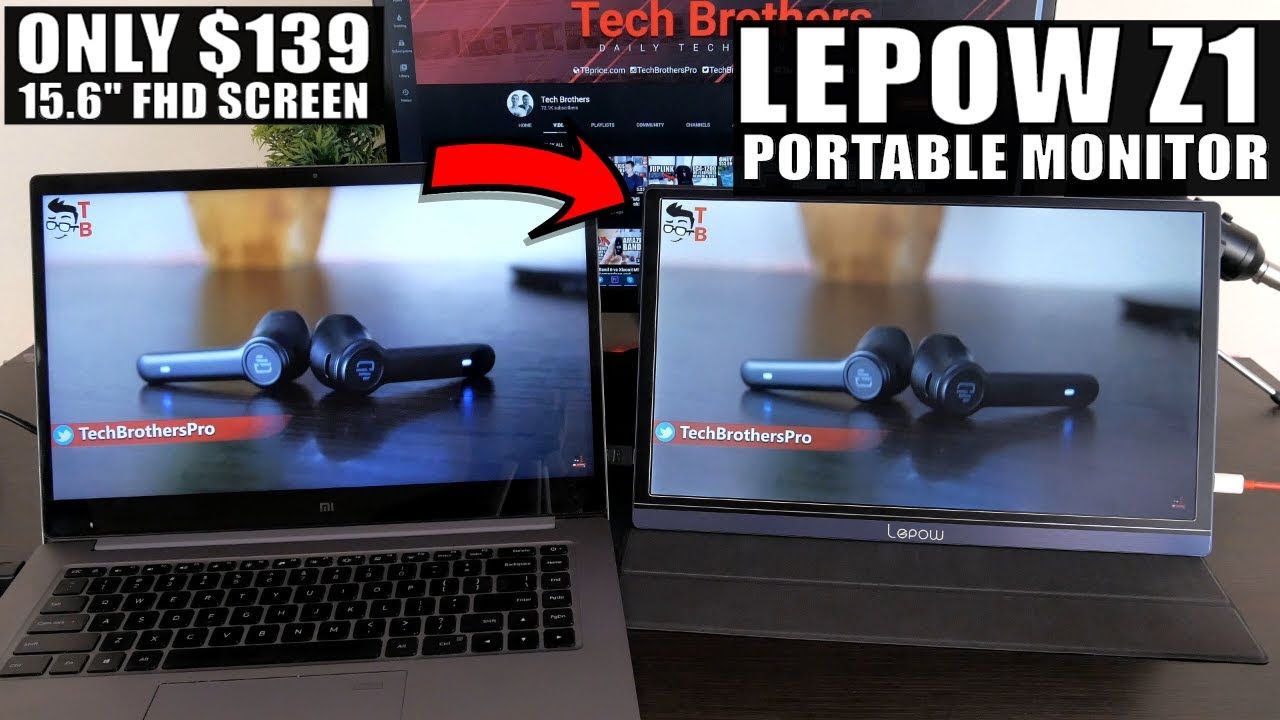 Today we have a review of a portable monitor from Lepow Company. It has a 15.6 inches diagonal, Full HD resolution, dual speaker, USB Type-C port, and other features. The price of this monitor is about $140 using the coupon code. I will leave the link and coupon code below.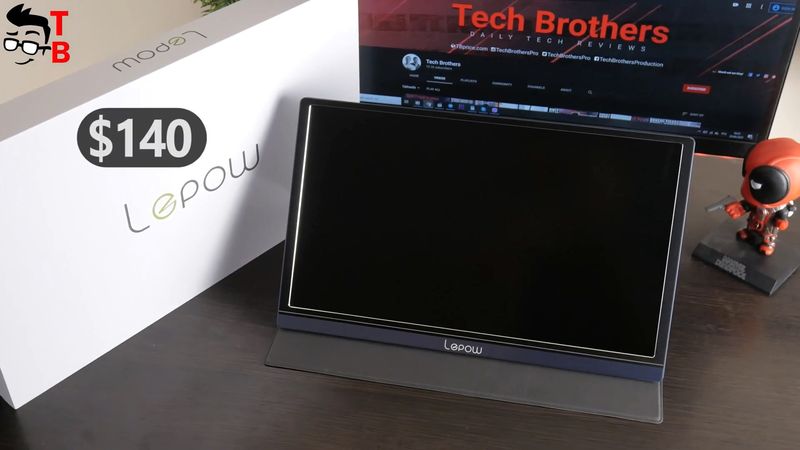 By the way, there is already a new 2020 version of this monitor with 100% color gamut and improved brightness level. It is only $10 more expensive than the one I have. If you are interested, I will also leave the link to the new model.
So, as usual, let's start the review with the unboxing.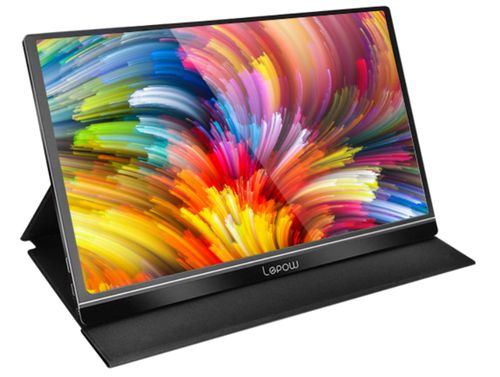 15.6 Inch Lepow Full HD 1080P Portable LED Monitor with HDMI Type C | COUPON: 9DE7JV5W
as of September 26, 2021 4:31 pm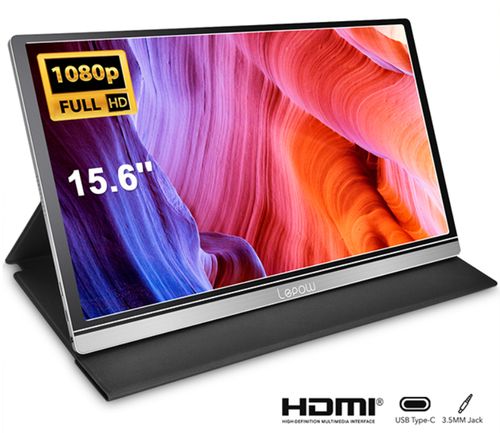 2020 Lepow Z1 High Color Gamut 15.6'' FHD Portable Monitor-Aerolite Black&Grey | COUPON: HDNVFNFD
as of September 26, 2021 4:31 pm
Unboxing
The portable monitor comes in this box. We can see only company logo – Lepow – on the front, and the image with a screen diagonal on the back. The main features are HDMI, USB Type C port, and 3.5 mm audio jack.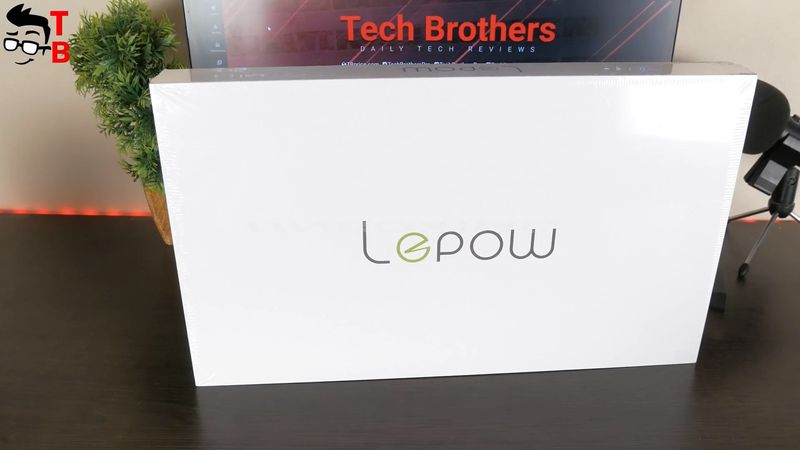 There is no specifications list on the back, but you can read it in the user manual. As you can see, the monitor has 300 cd/m2 brightness, 72% of color gamut, Full HD resolution, 15.6 inches diagonal, 60Hz refresh rate, etc.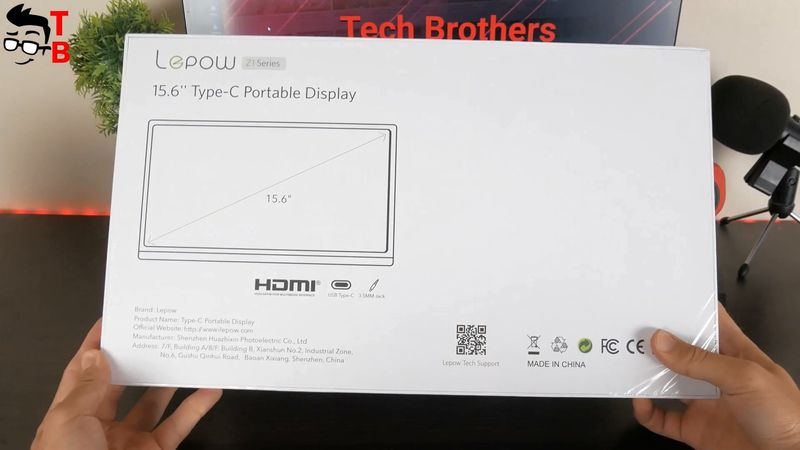 In the box, you will also find a warranty card, monitor accessories introduction, HDMI cable, USB C to USB C cable, power adapter, USB C to USB A charging cable, screen protector, and accessories for it.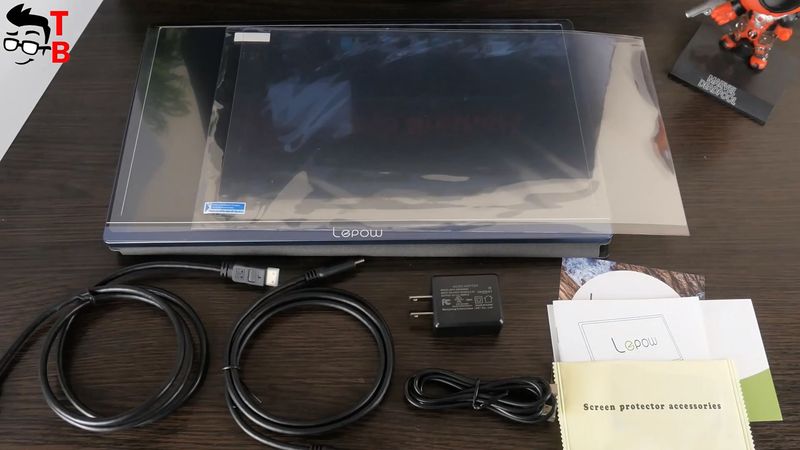 Of course, there is a portable monitor with a magnetic protective cover.
back to menu ↑
 Design
As you can see, I have a monitor in a beautiful blue color. It also has a silver frame around the screen. There is a Lepow logo on the front.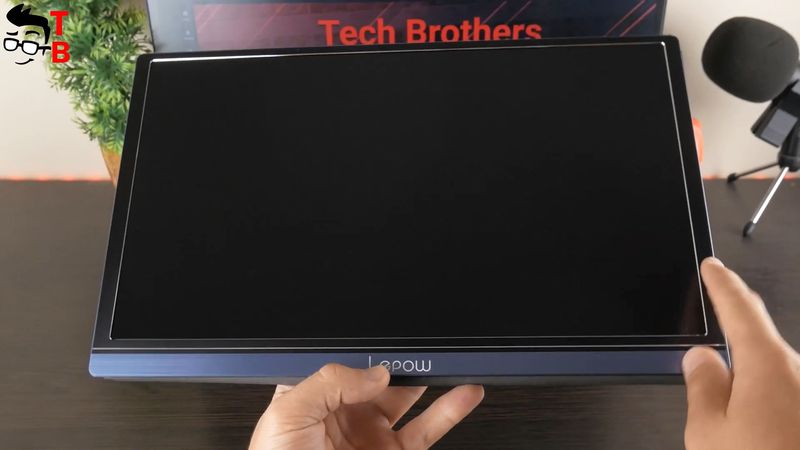 On the back, we can see the only sticker with serial number and input power.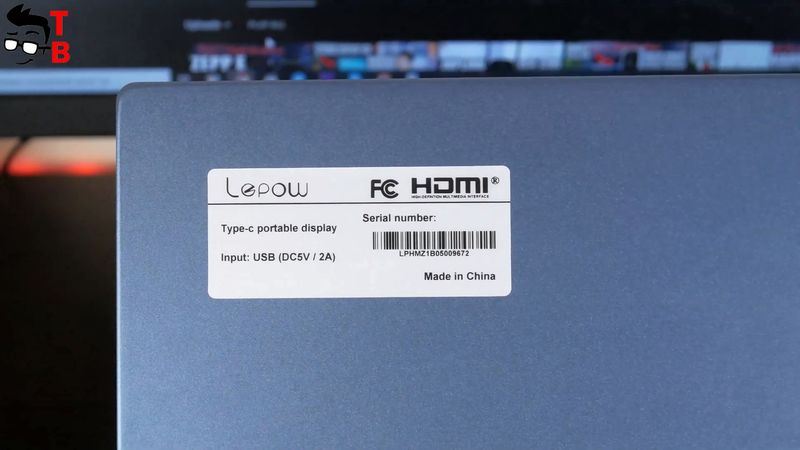 Lepow Z1 has a dual speaker: one on the right side and the other on the left.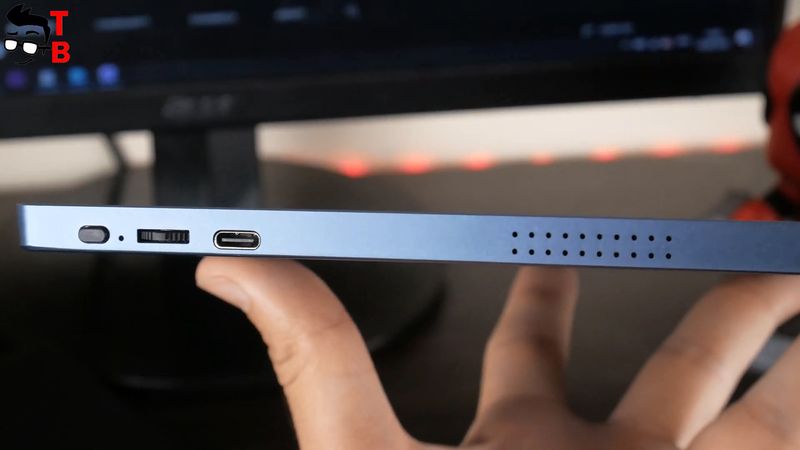 There is also a USB Type C charging port, volume rocker, and power button on the right. On the left, the monitor has HDMI port, the second USB Type C port for data transfer, and a 3.5 mm audio jack.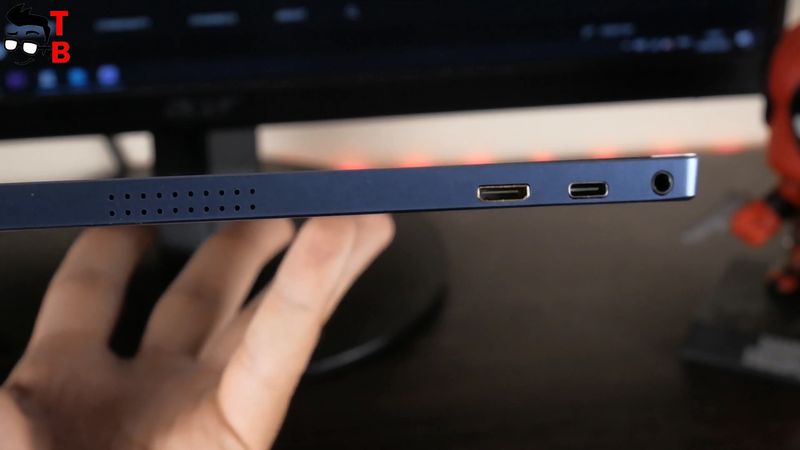 The dimensions of the Lepow Z1 monitor are 365 by 225 by 9 mm.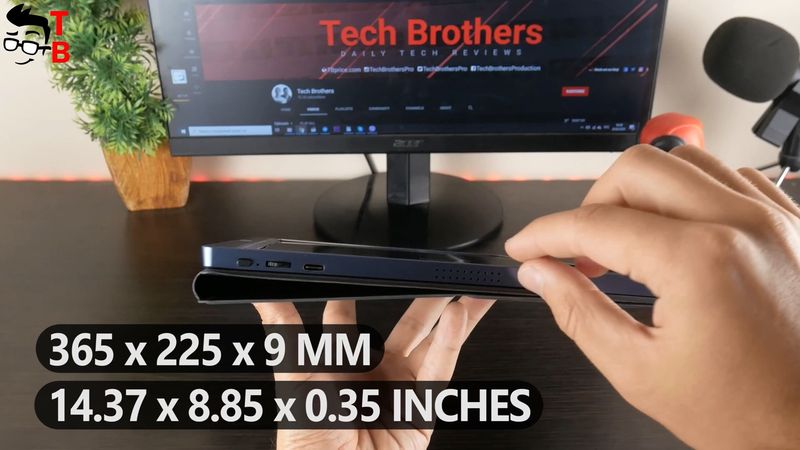 The weight is about 680 grams. It is really lightweight and compact.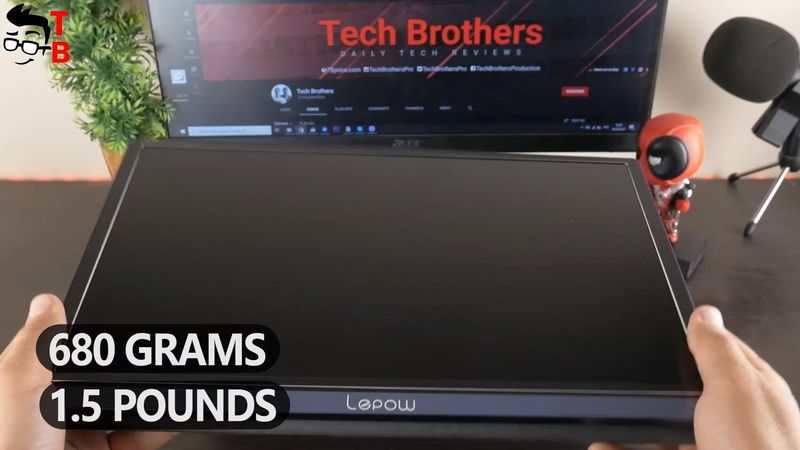 The monitor comes with a magnetic cover. It is not only a protective cover but also a stand with two positions.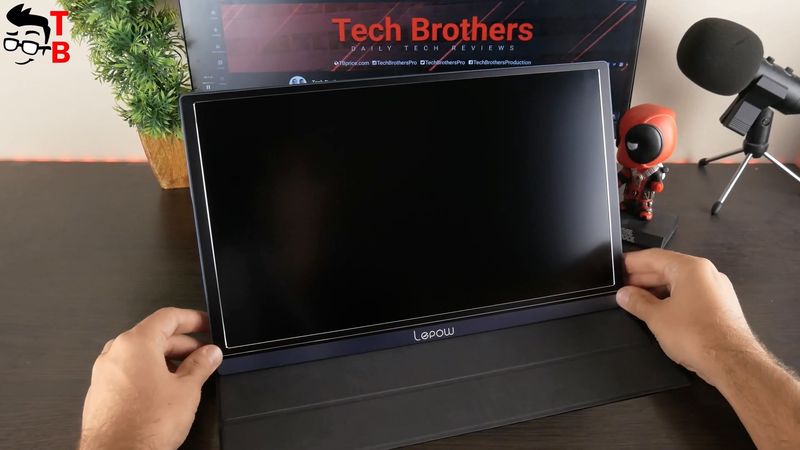 Okay, I guess that's all about design. Now, let's go to the website and talk about the main features.
back to menu ↑
Features
As I already said, I have Lepow Z1 Full HD portable monitor. However, there is already a 2020 version of this monitor with higher brightness and 100% of the color gamut.
The main features of my monitor are slim and lightweight design. I have already told you about size and weight.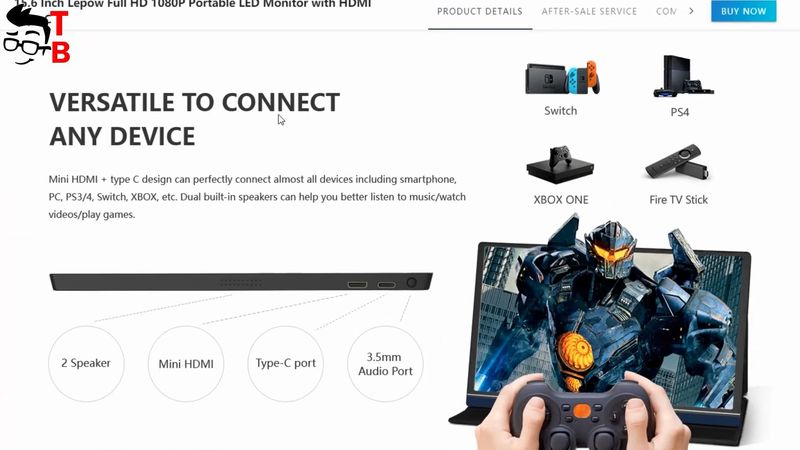 Also, the monitor is versatile to connect any device. Using USB Type-C and mini HDMI port, you can connect a game console, TV Stick, laptop, smartphone, and other devices.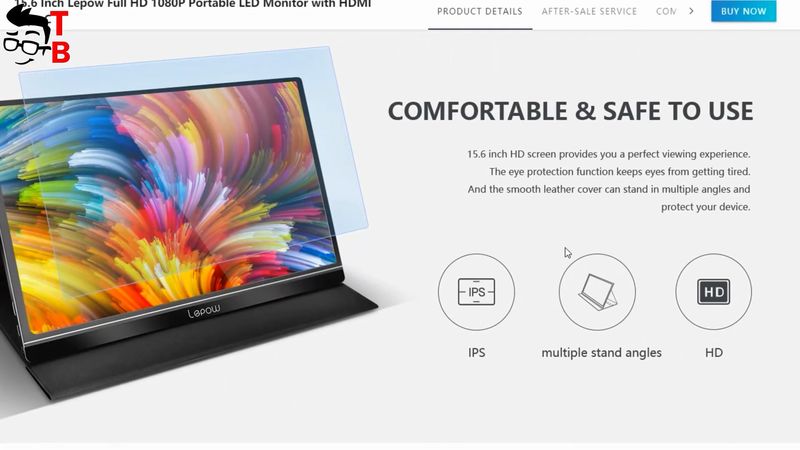 The next feature is the IPS display with Full HD resolution and 15.6-inch diagonal.
The monitor also has a dual speaker. We will check the sound quality a little later.
OK, let's connect the monitor to the laptop, and check the display quality.
back to menu ↑
Screen Quality
Lepow Z1 doesn't have a built-in battery, so you have to connect the power supply.
The other thing you should know is that the screen is not touch-sensitive.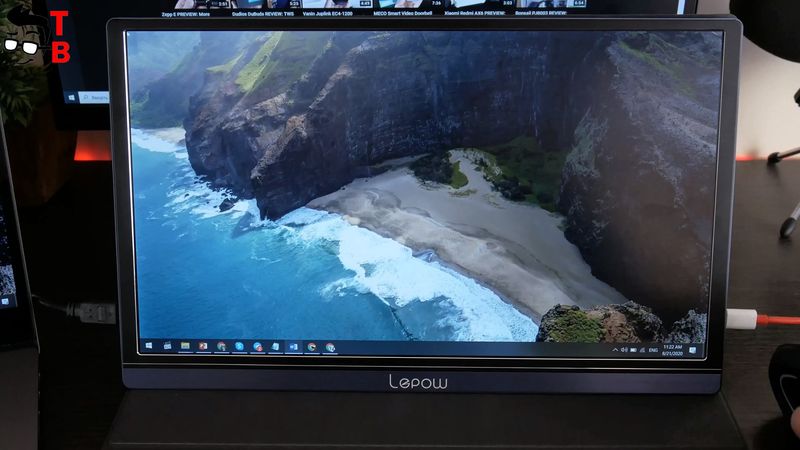 As I already said, the diagonal is 15.6 inches and resolution is Full HD.
The viewing angles are very not wide. As you can see, the image is distorted at wide angles.
The monitor has its own settings menu. You can change the brightness, contrast, black level, sharpness, aspect ratio, color temperature, language, and others.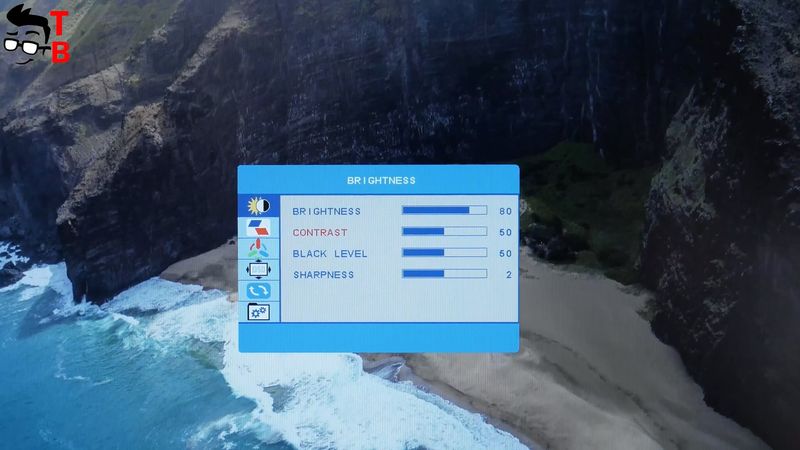 Using a laptop on Windows OS, you can extend or duplicate the screen. As you can see, there is no delay on the monitor. That's very good.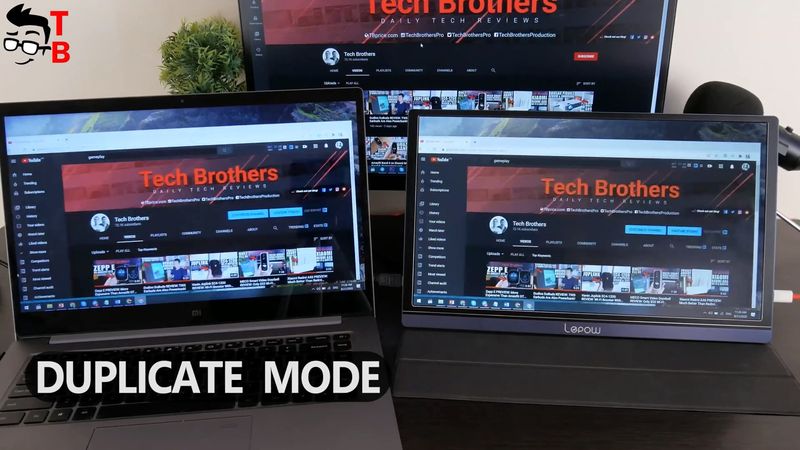 Here is the comparison of my Xiaomi laptop and Lepow Z1 portable monitor. As you can see, Lepow Z1 has less saturated colors and lower brightness than my laptop screen.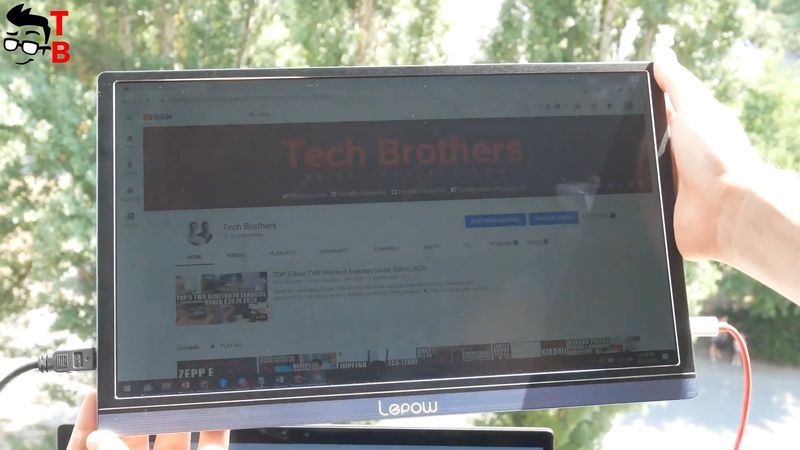 Also, you can see the monitor outside. The screen is not very bright, but you can still use it in direct sunlight.
back to menu ↑
Sound Quality
The other feature of Lepow Z1 is the dual speaker. Of course, we need to check it out.
Let's listen to music and watch some videos. For me, the sound is pretty quiet.
back to menu ↑
Conclusion
You know, a portable monitor is a really useful device. You can take it with you, connect to the game console, smartphone, or laptop.
Lepow Z1 monitor has a well-detailed image, thanks to Full HD resolution, but the colors are not saturated, and the brightness is not very high.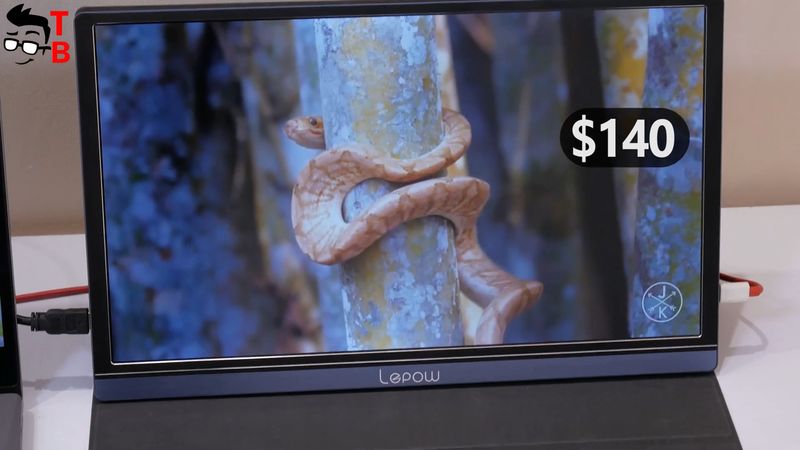 I'd recommend you to buy an updated version with 100% of sRGB color gamut and higher brightness. The price difference is very small – only $10.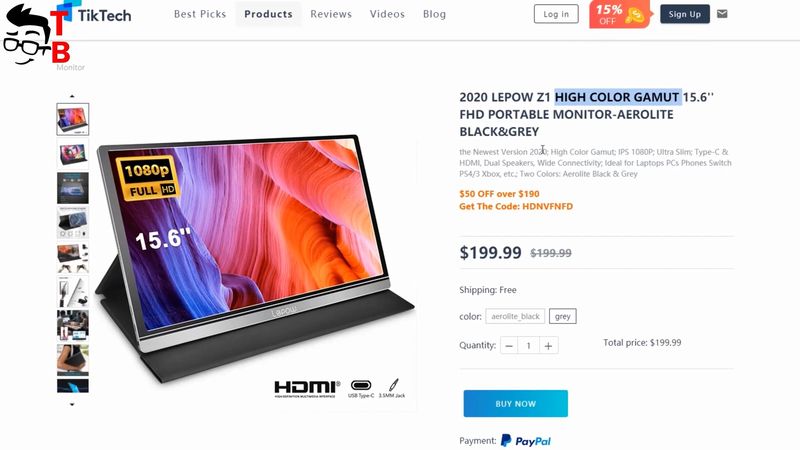 By the way, I have coupon codes on both monitors. Using the coupon codes, you can buy Lepow Z1 monitor that I have tested for $140, and updated 2020 version for only $150. I will leave the coupon codes and links to buy monitors.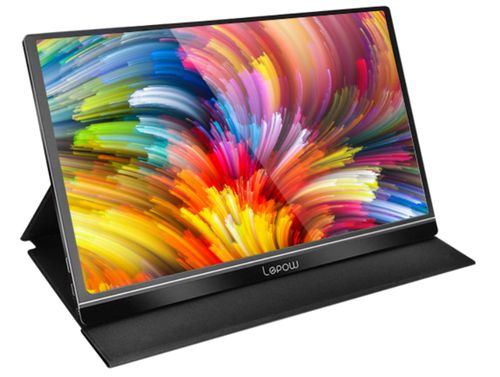 15.6 Inch Lepow Full HD 1080P Portable LED Monitor with HDMI Type C | COUPON: 9DE7JV5W
as of September 26, 2021 4:31 pm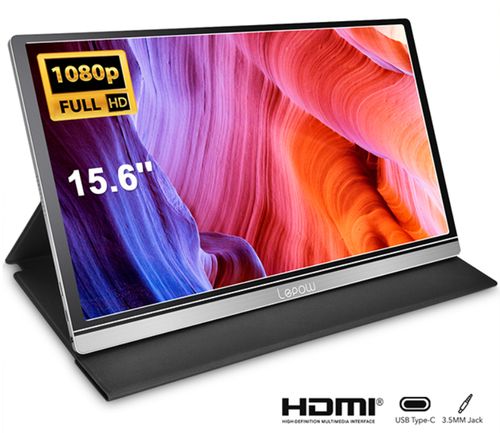 2020 Lepow Z1 High Color Gamut 15.6'' FHD Portable Monitor-Aerolite Black&Grey | COUPON: HDNVFNFD
as of September 26, 2021 4:31 pm
back to menu ↑
 Lepow Z1 Review Video