In the previous article, I told you about Lenovo XT81 with cyberpunk design and a very affordable price of $10. I also have the other Lenovo earbuds from the same price range, but they have a more standard design.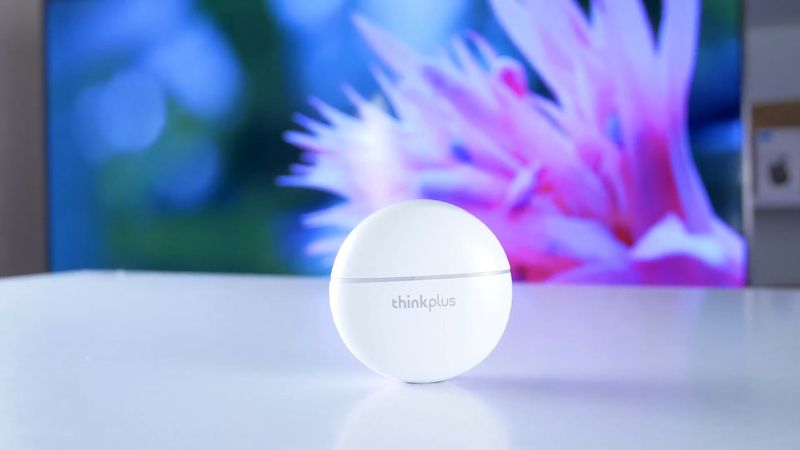 However, the feature of these earbuds is a color light effect on the charging case.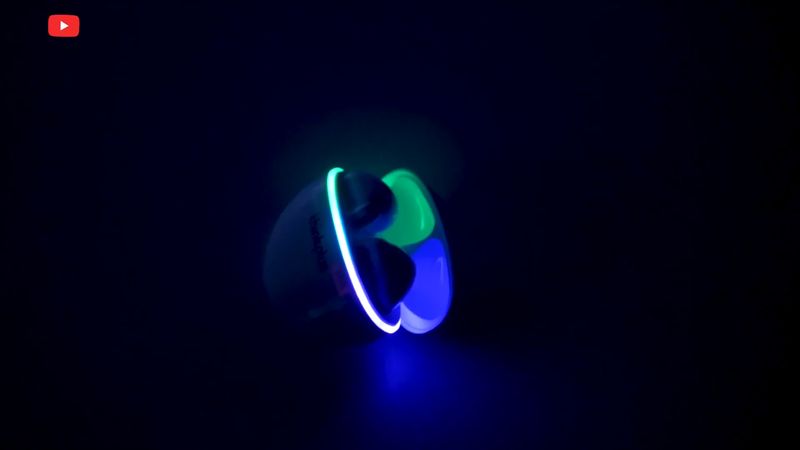 So, today we are going to test the ultra-budget earbuds – Lenovo XT97.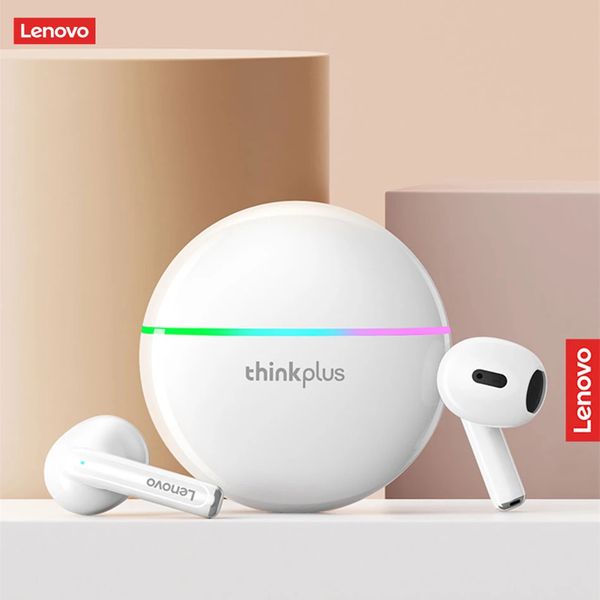 Lenovo XT97 TWS Earphones - Aliexpress
as of September 16, 2023 11:28 am
Unboxing
The box of Lenovo XT97 is the same as the earbuds I tested before.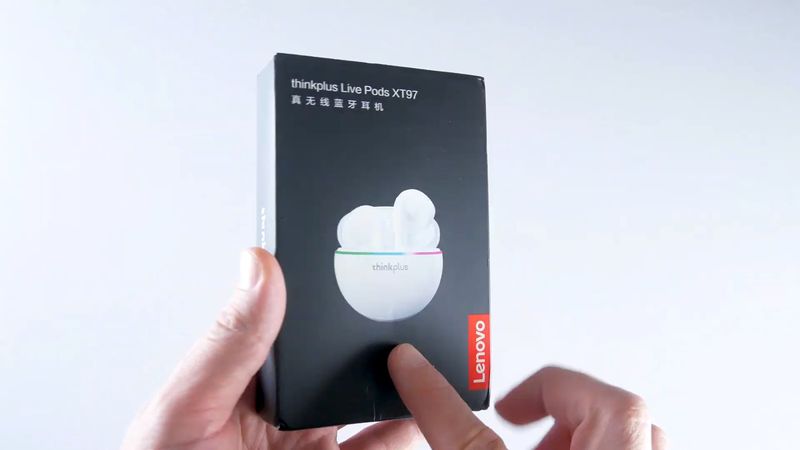 There are specifications on the back, as well as serial number and some other information.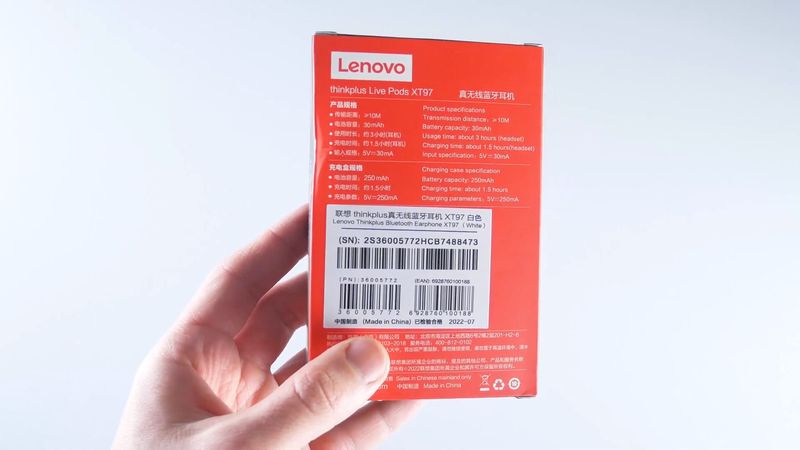 When you open the box, you will find a USB Type-C charging cable, user manual and charging case.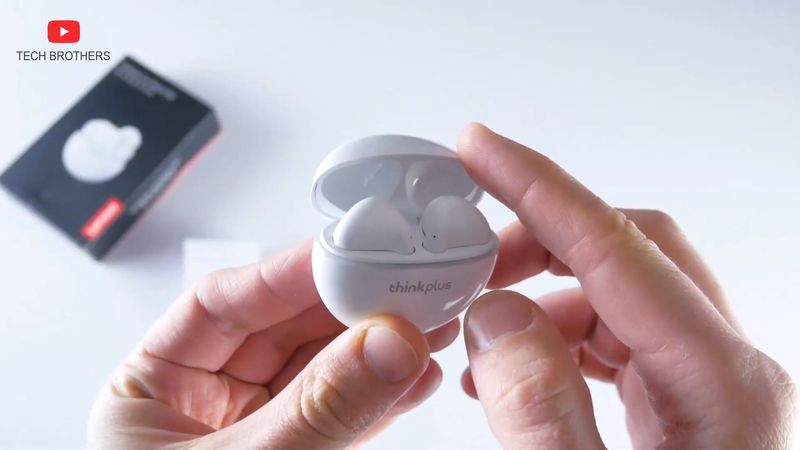 The earbuds are inside the case.
Design
As I already said, Lenovo XT97 have a more familiar design than Lenovo XT81. The charging case has a round shape, and it is made of glossy plastic.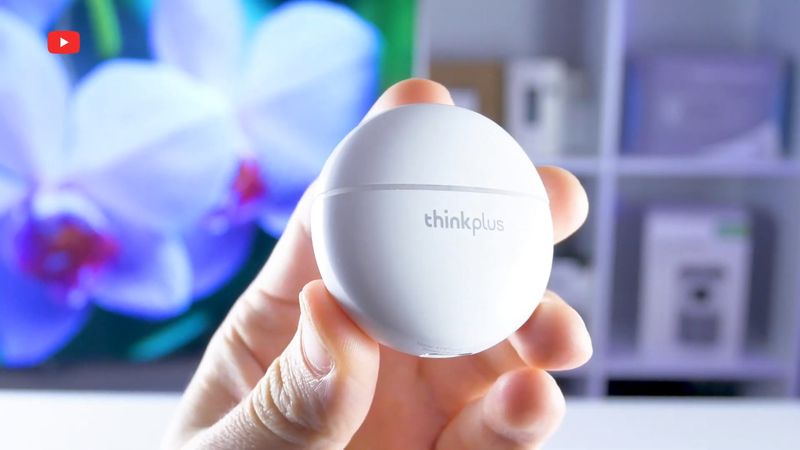 I have a white color option, but the earbuds are also available in a black color.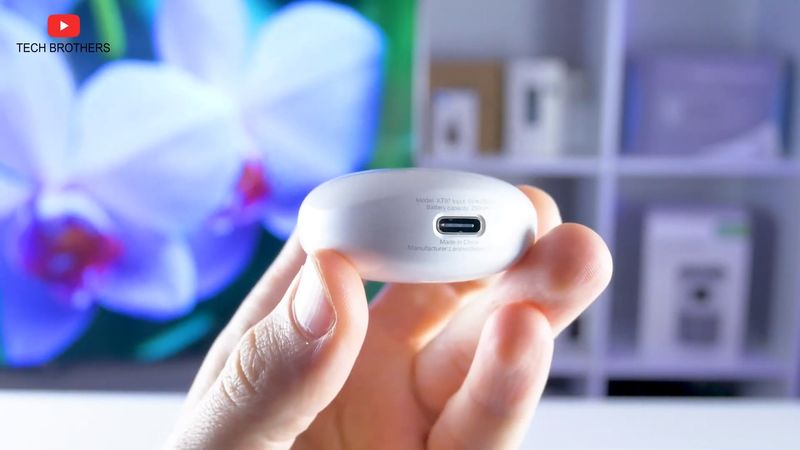 We can see Lenovo and ThinkPlus logos on the case. There is also a USB Type-C charging port at the bottom.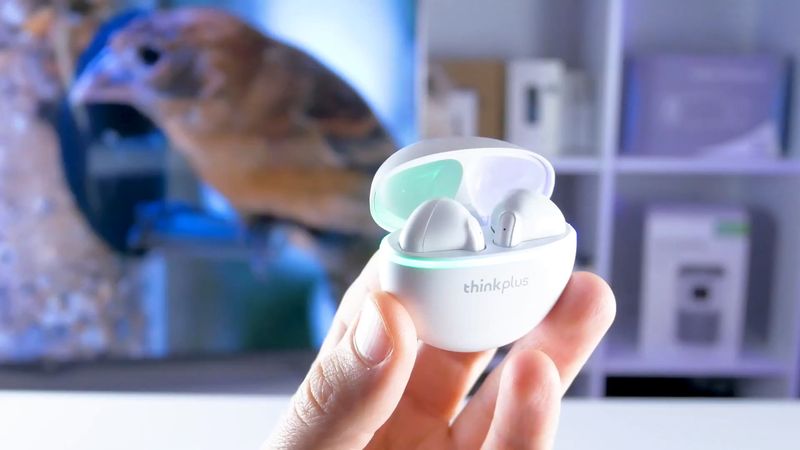 However, the feature of this case is LED lighting. It constantly glows in different colors when you put the earbuds into the case, and breathes when the case is charging.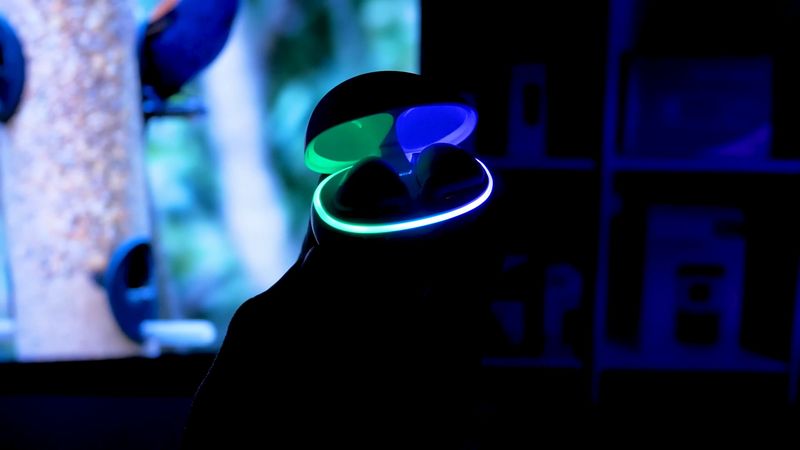 It looks very beautiful in the dark.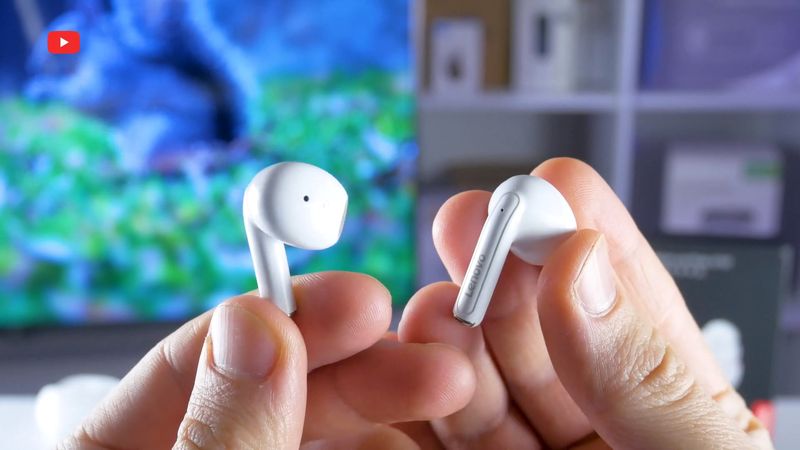 As for the earbuds, they are made of the same glossy plastic as a charging case. The earbuds have Lenovo logos, and microphone holes on the outside.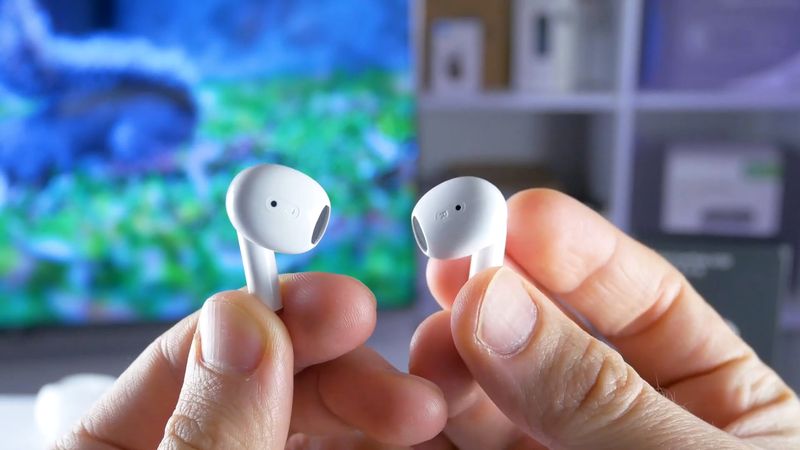 We can also read Left and Right inscriptions on the inside of the earbuds.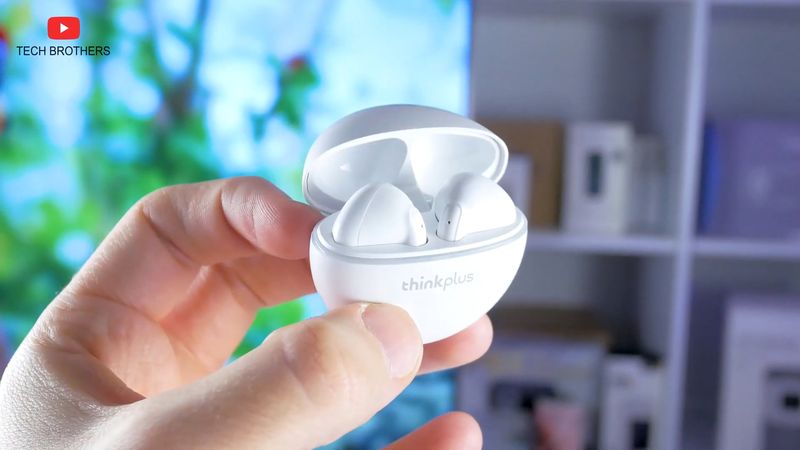 You know, the charging case and earbuds are very well made. In fact, Lenovo XT97 looks more expensive than its real price of $10.
By the way, the weight of one earbud is 4 grams, while the weight of a charging case with earbuds inside is 28 grams.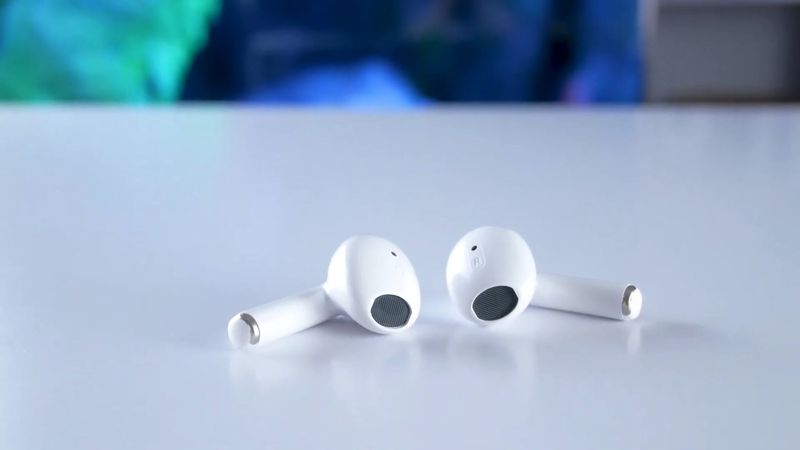 There is no information about waterproof rating on the Aliexpress page and user manual, but there is an official video of earbuds being thrown into the water.
Lenovo XT97 probably has some water protection, but I wouldn't recommend showering or swimming with these earbuds.
Control Functions
Now, let's talk about control functions of the new Lenovo earphone.
There are touch control panels, and you can press any of the earbuds to play/pause a music.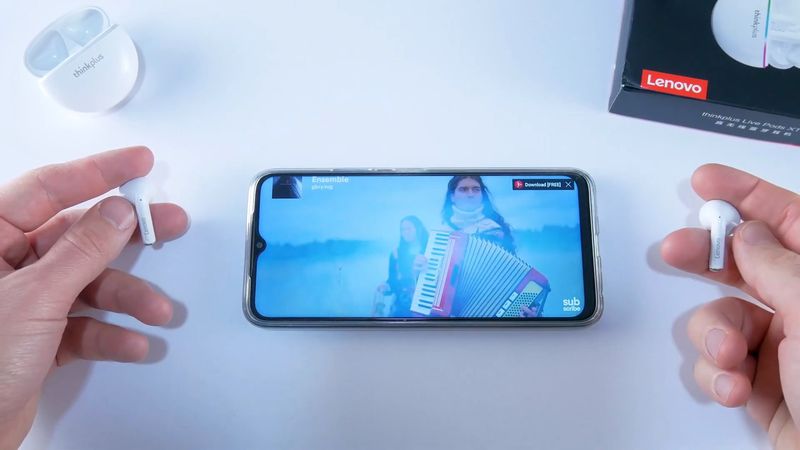 Then, you can double press the right or left earbuds to volume up or down.
A triple press on the right earbud switches to the next track, and triple press on the left earbud switches to the previous song.
You can also call a voice assistant on smartphone by pressing and holding for about 2 seconds of any earbud.
Lenovo XT97 doesn't have a game mode, but we need to test a latency in games.
Latency Test
So, I have already started PUBG Mobile, and let's play a little bit.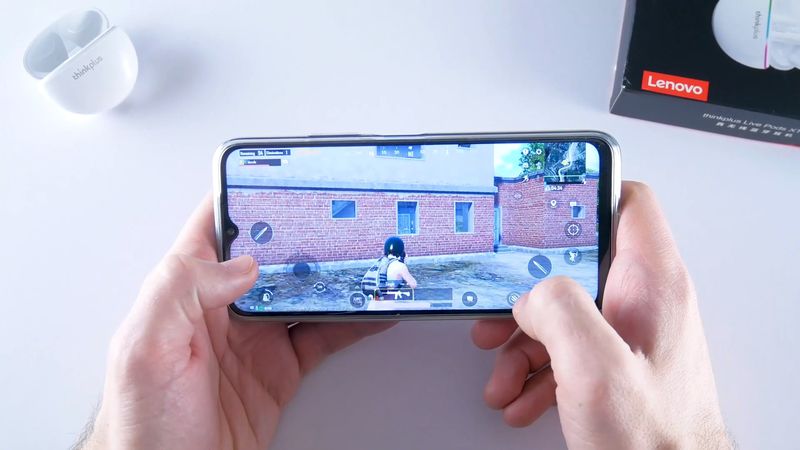 You know, the latency is very high. I think it is about 1 second. Unfortunately, Lenovo X97 earbuds are not for shooting games.
Microphone Quality
By the way, I forgot to tell you about call functions, but you can answer and reject the phone calls using the new Lenovo earbuds.
Let's check the microphone quality.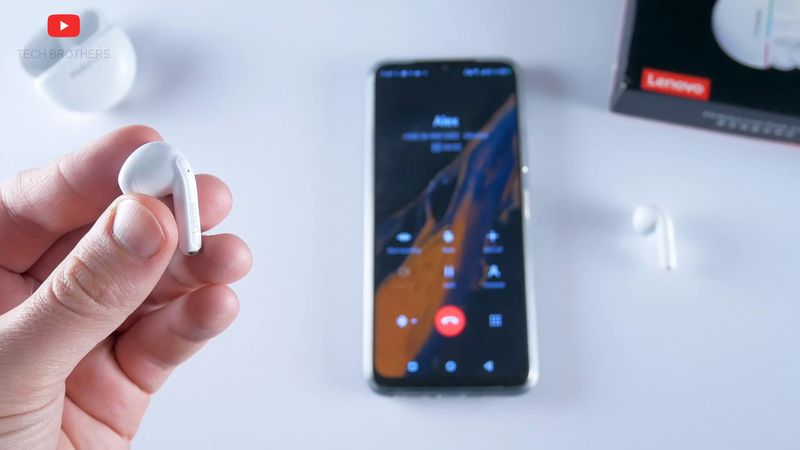 What's up, guys! I am testing a microphone of Lenovo XT97 earbuds. Now I am recording sound in a quiet room, and now I turned on a video with street noise
on the TV. How does a noise reduction work? Can you hear me well? One, two, three, one, two, three.
Sound Quality
You know, Lenovo XT97 and Lenovo XT81 have the same 13 mm drivers, AAC and SBC audio codes support.
To be honest, I don't see much difference in sound quality between these earbuds. Both of them have good bass, but rather weak vocals.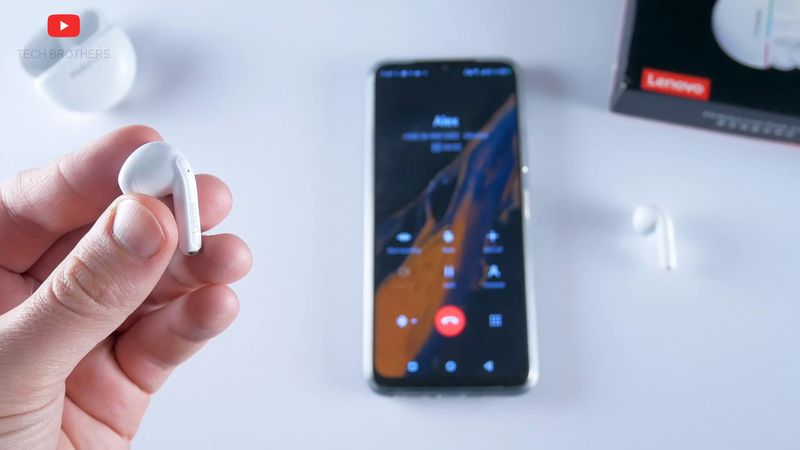 The voice in the music has an echo.
However, there is no echo effect when watching videos.
Overall, the sound quality is good for $10 earbuds.
Battery
Finally, let's talk about battery. A single battery life of Lenovo XT97 is not very long – about 3 hours, but you can use a charging case for additional 20 hours of music playtime.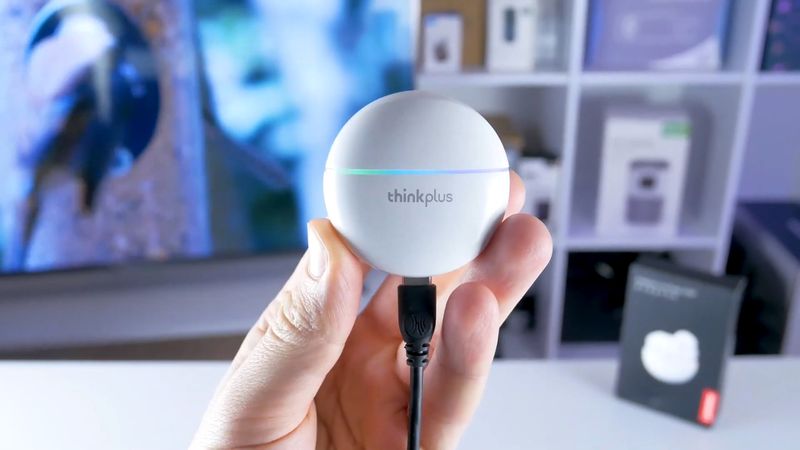 A charging case has a battery capacity of 250mAh, and a single earbud has 30mAh battery.
Conclusion
The main advantages of Lenovo XT97 earbuds are the affordable price of only $10, a good build quality, and a nice design of the charging case with LED lighting, volume control, and a good sound quality.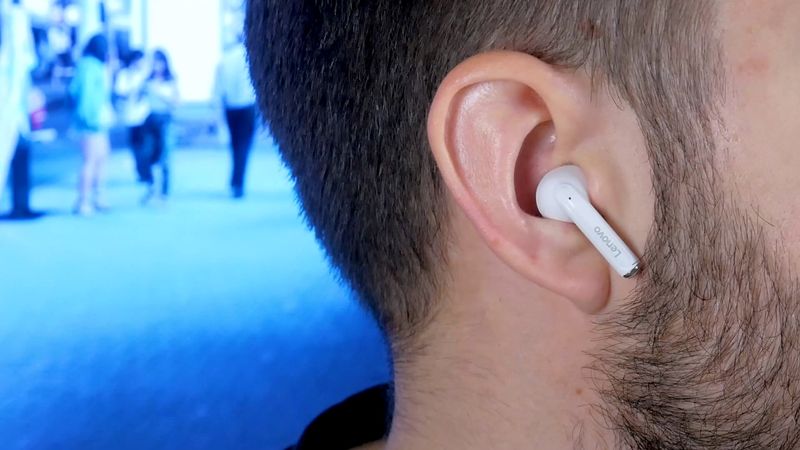 The battery life on a single charge is only 3 hours, which is not very good.
In addition, if you play games on your smartphone, especially shooter games, Lenovo XT97 is not for you. The earbuds have a very high latency.
Overall, the new Lenovo earbuds are not bad for their price.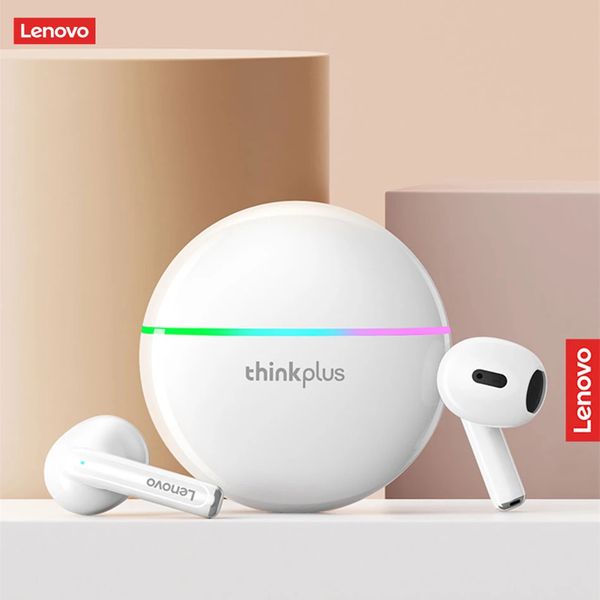 Lenovo XT97 TWS Earphones - Aliexpress
as of September 16, 2023 11:28 am