Leica has partnered with Hisense to unveil its first projector. Actually, it is not a simple projector, but a laser TV. If you are asking – what is the difference between a laser TV and a projector, we will tell you about this in one of the next articles.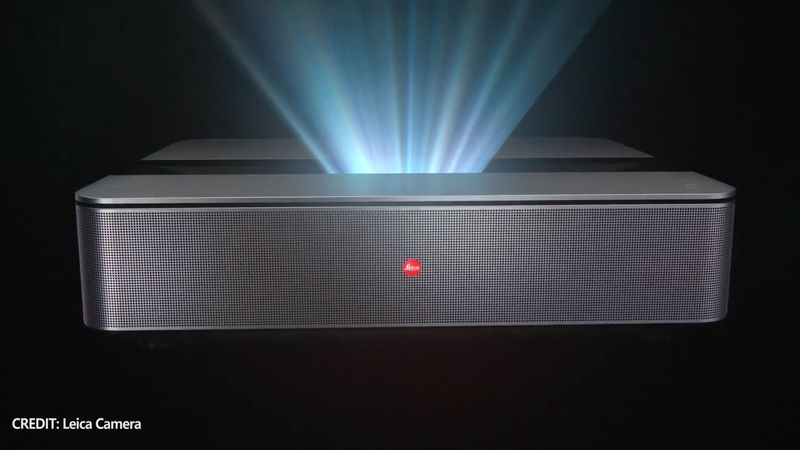 In short, a laser TV is still a projector, but it has a different light source. Most budget and mid-range projectors use LED light source, while a laser TV has a laser light source. It makes the picture much brighter.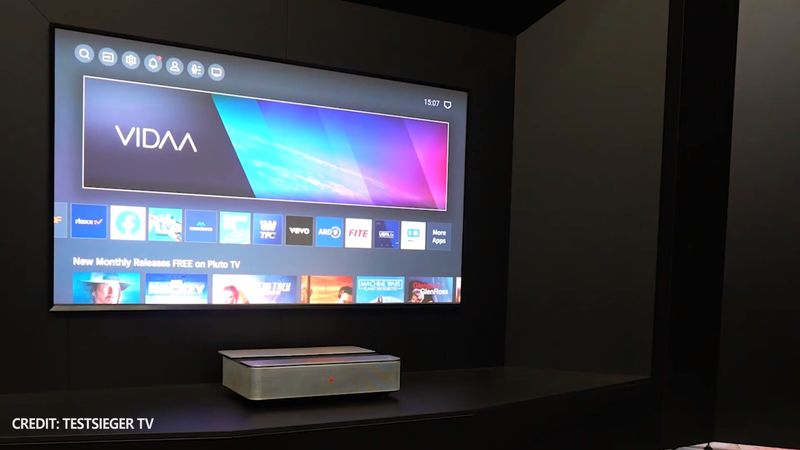 Another advantage of a laser TV over the other projectors is the ultra-short throw ratio. At a distance of only 30cm, a laser TV can project a 100-inch screen.
OK, let's go back to the new Leica Cine 1 Laser TV, and talk about its main features, as well as the price and availability.
Difference Between US and EU Versions
The new laser TV from Leica will be available for the US and EU market. It will come to Europe very soon – in spring 2023, while Americans will be able to buy the new projector in the third quarter of this year.
The version for the US and EU markets will have some differences.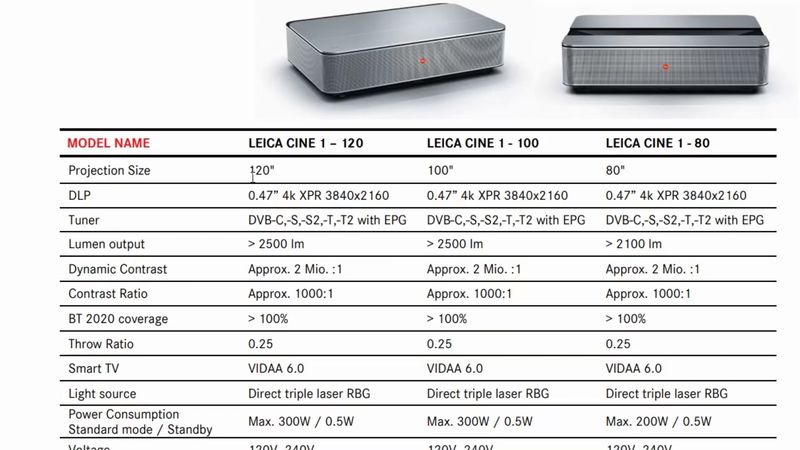 The EU version will come in three models with 120, 100 and 80 inches projection size. The US version of Leica projector will have two models with 120 and 100 inches screen size.
So, Leica Cine 1 Laser TV will be available in Europe in a model with 80-inch projection size, while the other two models have the same specifications.
Design
Talking about design, all the models of the new Leica laser TV look the same. The dimensions are 600 x 378 x 149 mm, and the weight is 14.5kg.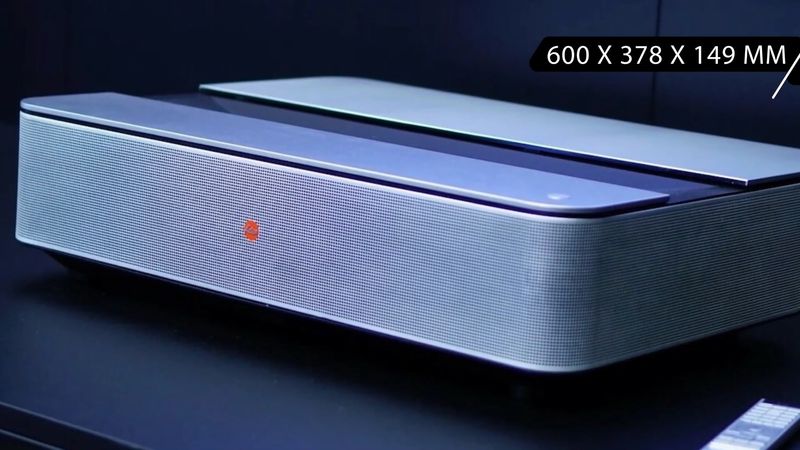 The body of the projector is made of aluminum.
There is an automatic dust cover on the lens to protect it from dust and damage.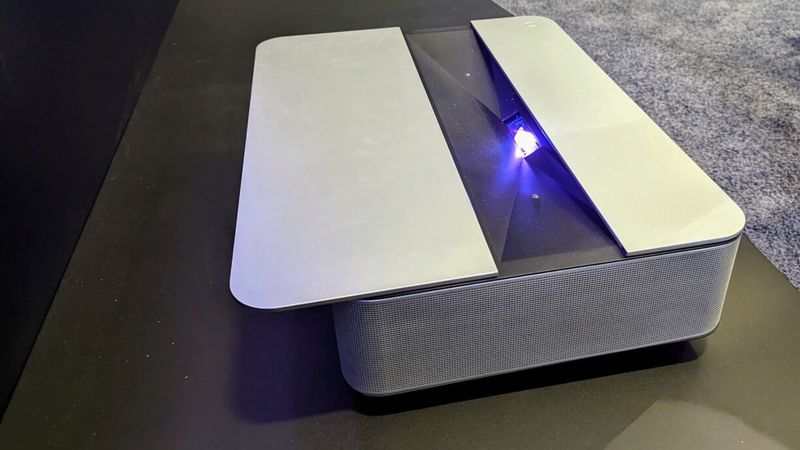 Leica Cine 1 Laser TV has many interfaces, such as two HDMI 2.1 ports, one HDMI 2.0 port, two USB ports, Ethernet Rj45, two Antenna In, S/PDIF, common interface and audio output.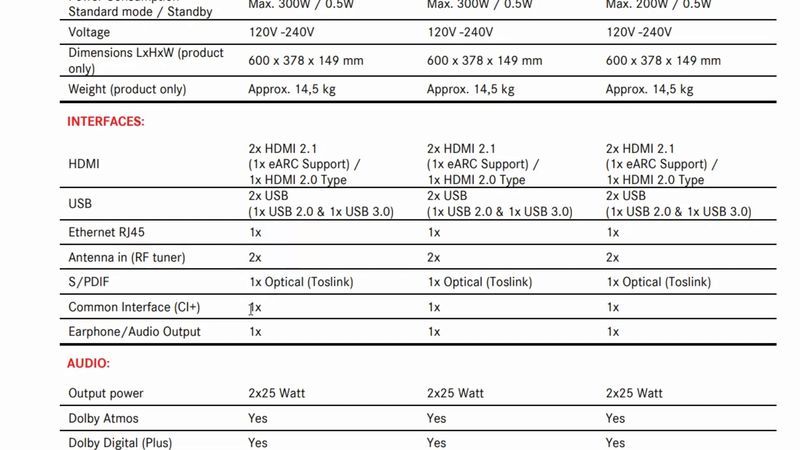 You know, the projector doesn't have Wi-Fi and Bluetooth connectivity, so you can only use an Ethernet cable to go online.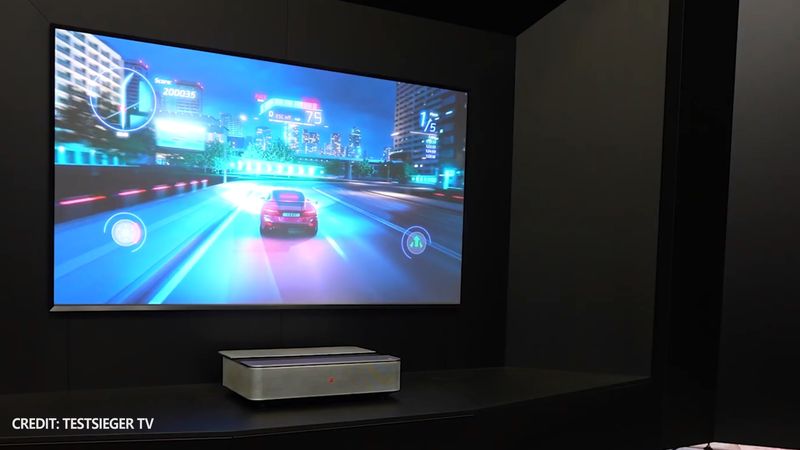 As I already said, the advantage of laser TV is an ultra-short throw ratio. Leica Cine 1 has only 0.25 throw ratio. At a distance of 30 centimeters from the wall, the projector makes a 120-inch screen size.
By the way, Leica Cine 1 has a built-in 50W Dolby Atmos Speakers. I am sure the sound quality will be amazing.
Specifications
As I already said, Leica Cine 1 is a laser TV, and it uses three lasers of green, blue and red colors. The color space of the new laser projector is very close to a standard TV. The contrast ratio is 1000 to 1, while a dynamic contrast is 2 million to 1.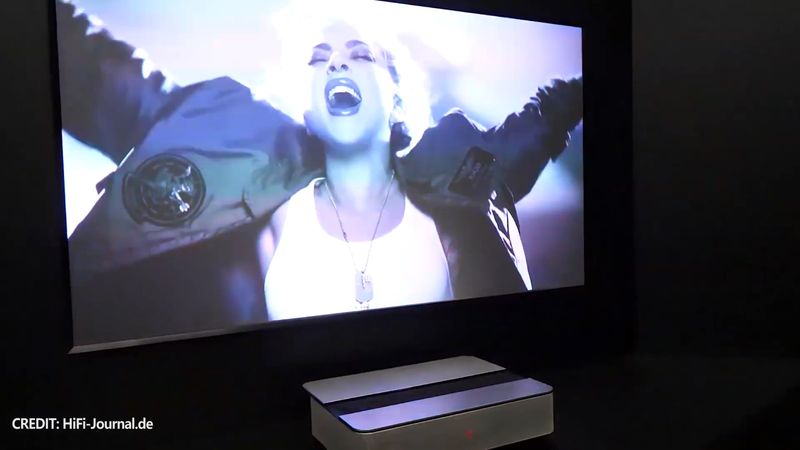 Leica Cine 1 is equipped with 0.47-inch digital light processor with a native resolution of 4K.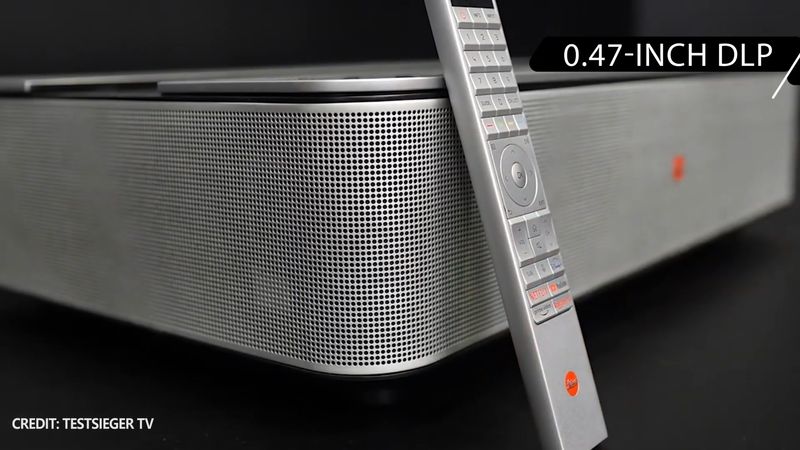 The brightness of the new Leica laser TV is 2500 Lumen. However, the 80-inch model for the European market has 2100 Lumen brightness.
Another feature of Leica Cine 1, which makes it a competitor to a standard TV, is a built-in TV tuner.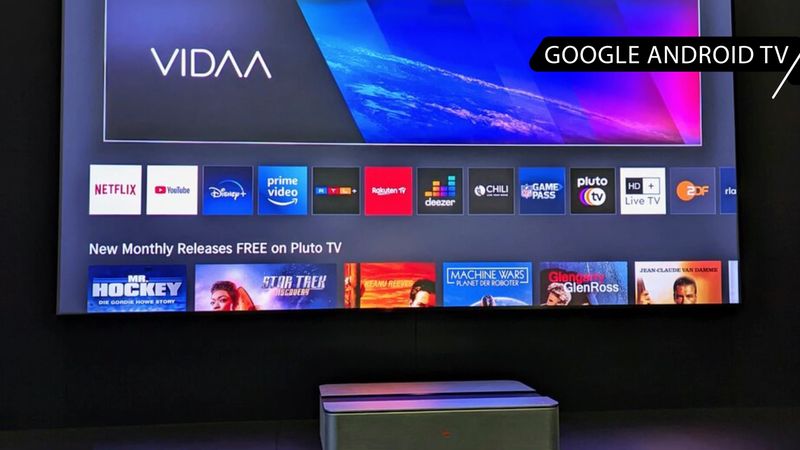 However, there is also a Google Android TV, so you can watch YouTube, Netflix, and other streaming services.
Price
Finally, let's talk about the price of Leica Cine 1. I think you already understood that this is a flagship laser TV, so the 100-inch model will cost $8295, while a 120-inch model will set you back $8999.