I have another budget laptop from the Chinese manufacturer. It is called KUU A8S Pro.
For the price of about $260, the laptop has good specifications and features, such as 15.6 inch Full HD display, 8GB of RAM, 256GB of SSD storage, Intel Celeron J4125 processor, etc.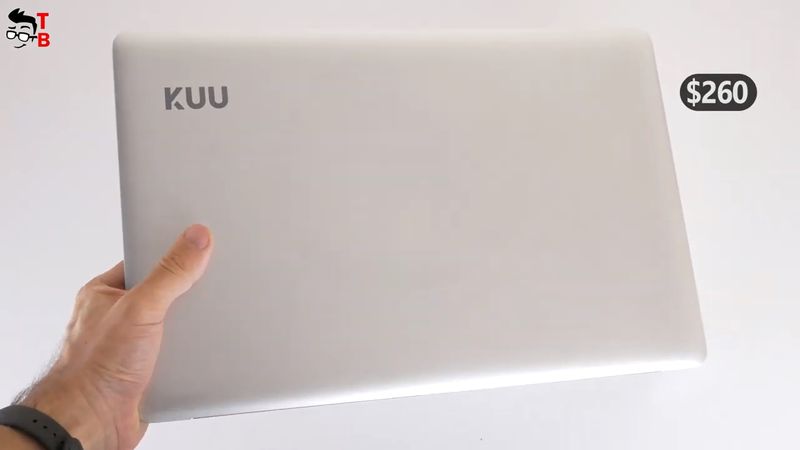 By the way, I have been watching KUU laptops for a while now, and I wanted to test one of them. KUU A8S Pro is the new 2022 model, but it is still a budget laptop, so you shouldn't expect high performance from it. We will definitely test the performance, run benchmarks and play games in this article.
However, let's start the review with unboxing and design of the new KUU laptop.
Unboxing
As you can see, the laptop comes in a cardboard box. Actually, this is only a shipping package.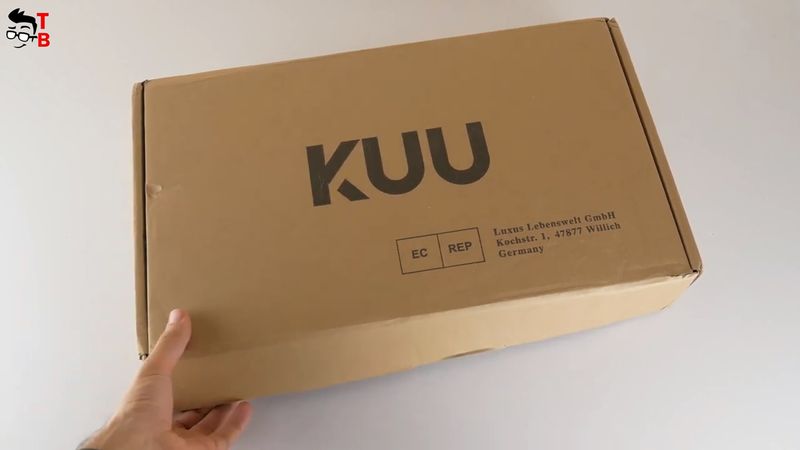 Then, there is another box with laptop, power adapter, and envelope with warranty card, user manual and other papers.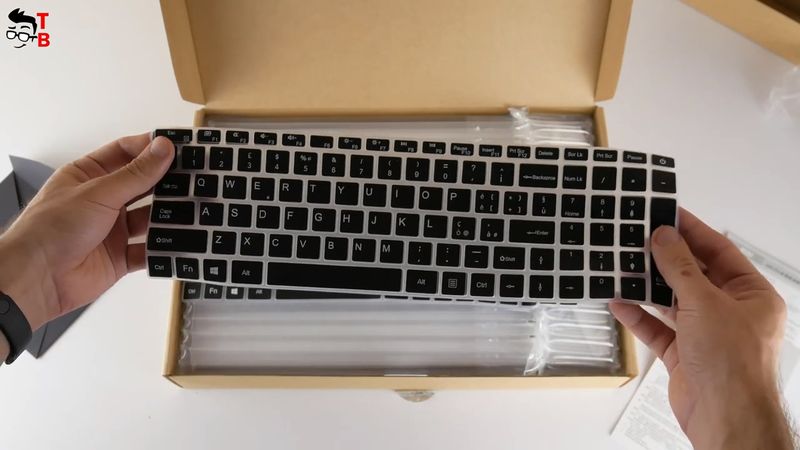 There are also four silicone paddings on the keyboard. As I understand it, they are designed to protect the keyboard from erasures.
Design
Talking about design of KUU A8S Pro laptop, first, it is fully made of plastic: plastic lid, plastic main body, and plastic keyboard. However, the build quality is very good.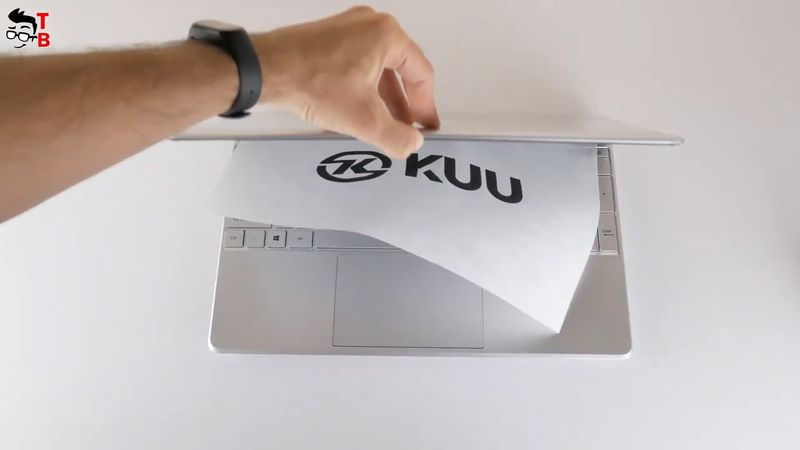 You can even open the lid of the laptop with one hand. Most flagship laptops cannot do that.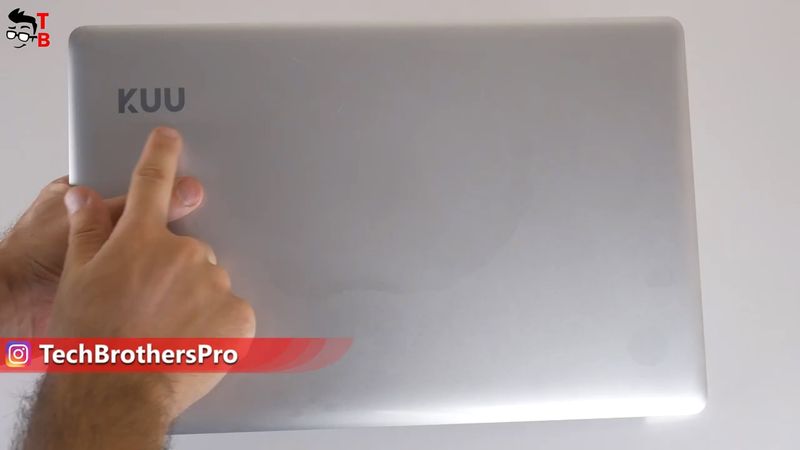 There is only KUU logo on the lid.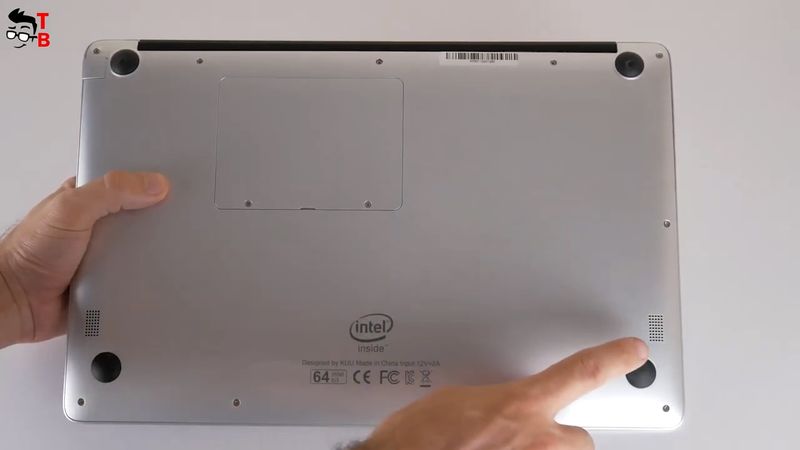 At the bottom, we can see four rubber feet, dual speaker grilles, and a slot to replace SSD memory.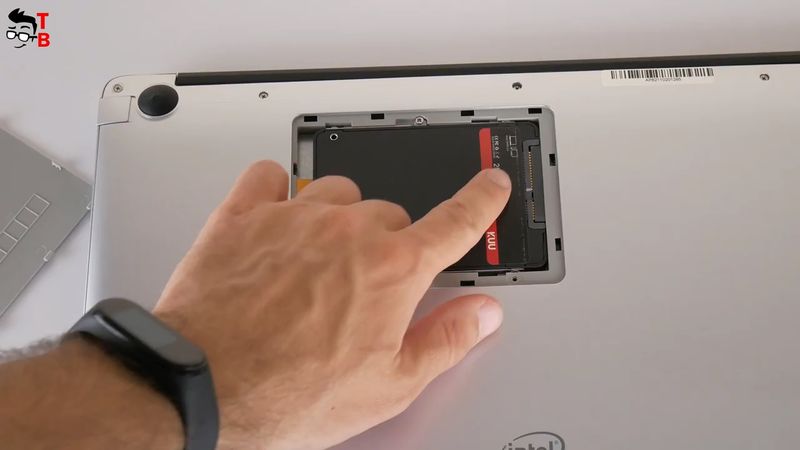 By the way, the speaker grilles look very small, so I want to check the sound quality.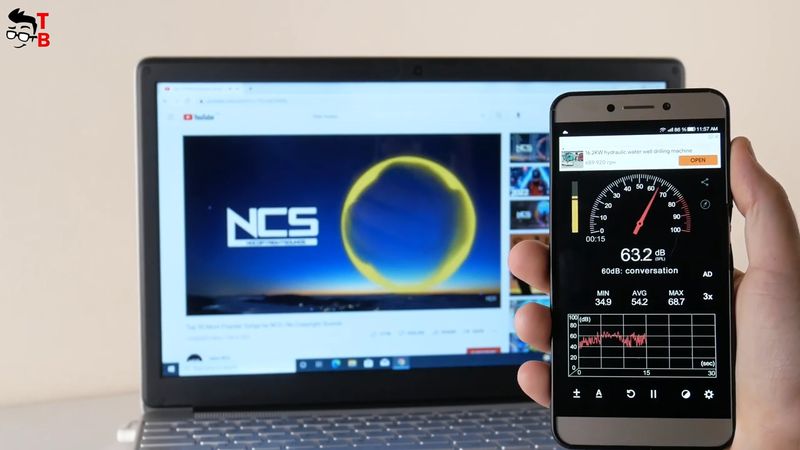 As I expected, the sound quality is quite poor. It is a problem of most budget laptops.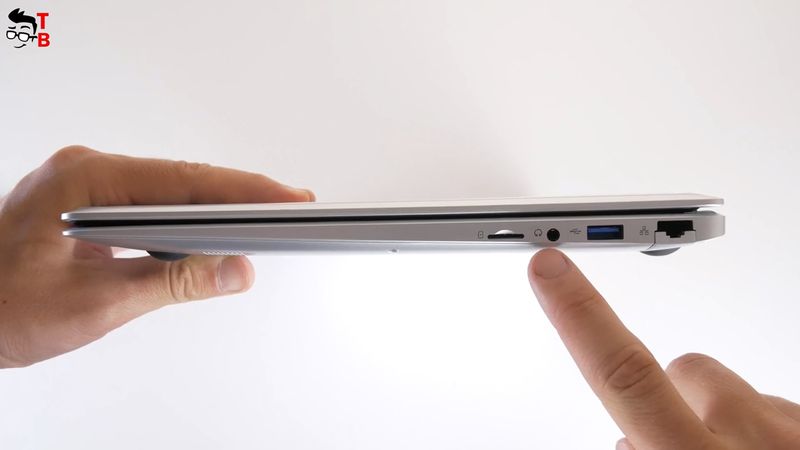 However, the advantage of KUU A8S Pro is rich interfaces. There is Ethernet port, USB 3.0 port, 3.5mm audio jack, and TF card slot on the right side. On the left side, there is the second USB 3.0 port, DC IN power port and mini HDMI.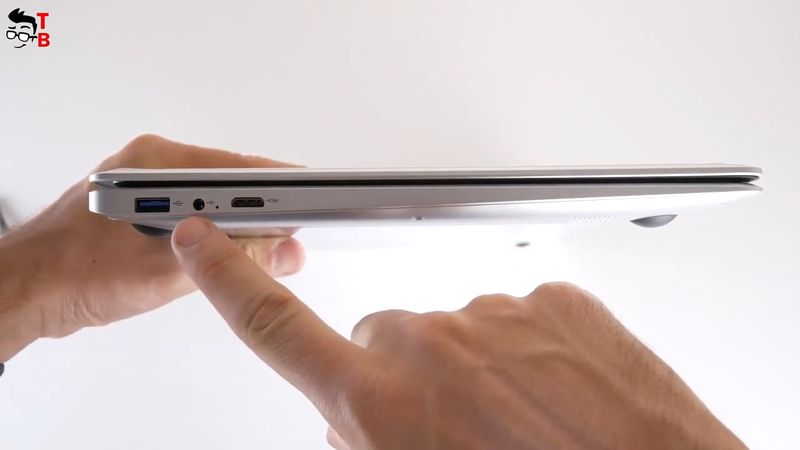 Finally, let's open the lid and look at the keyboard. You know, a keyboard is another feature of this laptop. First, it is a full size with 99 keys. By the way, the keys gap is 3mm. The borders on the left and right of the keyboard are only 0.5cm.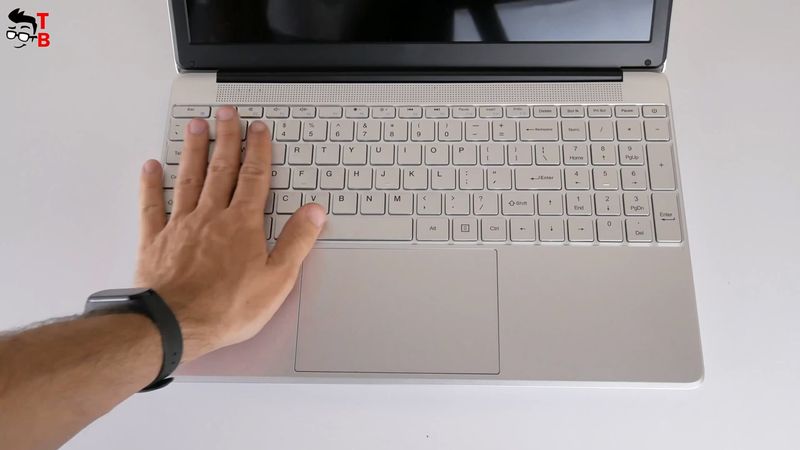 For comparison, this is KUU A8S Pro and my Xiaomi laptop side-by-side. You know, the keyboard of the budget KUU laptop looks and feels even better than my Xiaomi laptop. However, it doesn't have a backlit.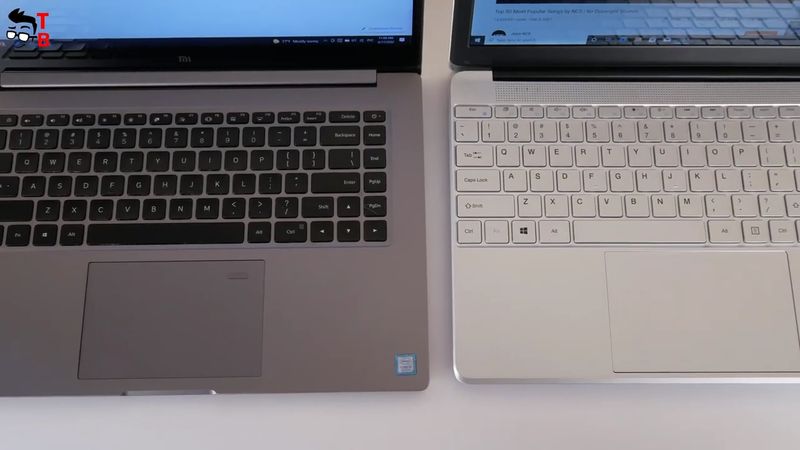 Talking about display, as I already said, it has a diagonal of 15.6 inches, Full HD resolution, and IPS panel.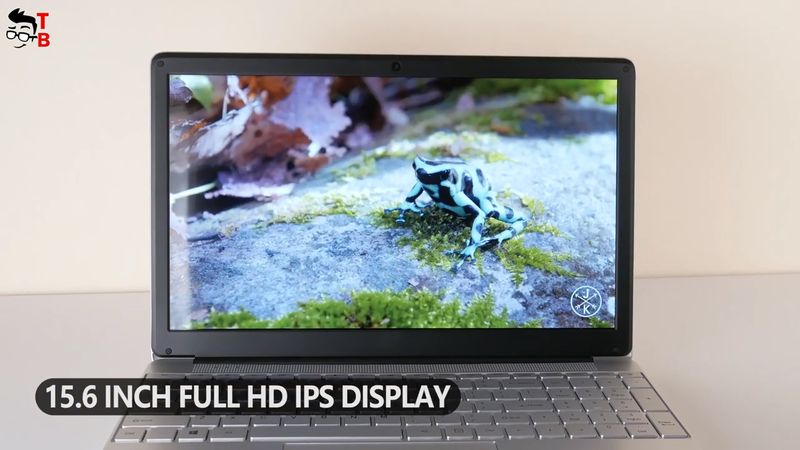 Overall, the screen is clear, and pretty good quality, but for some reason it is more yellow than a display of my Xiaomi laptop.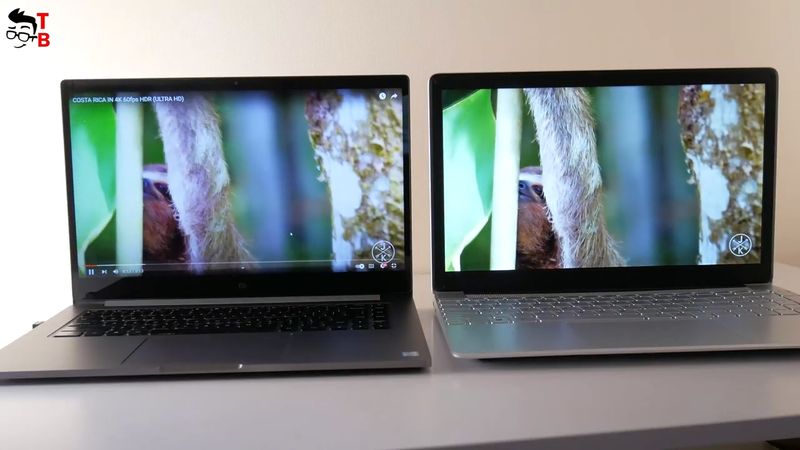 Finishing with design, let's talk about size and weight of the laptop. The dimensions of KUU A8S Pro are375 by 245 by 17 mm.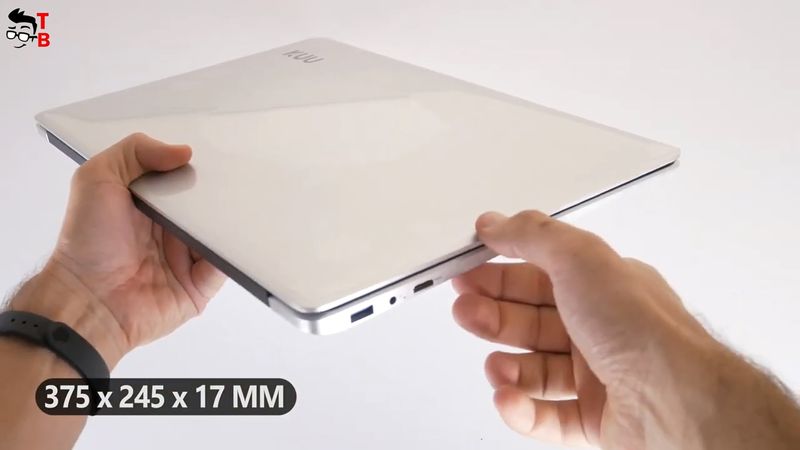 The weight is 1810 grams. So, the laptop is not very compact, but it is lightweight, because of the plastic body.
Windows OS
The new KUU laptop runs on Windows 10 Pro operating system out of the box. However, I think it is not a problem to install Windows 11.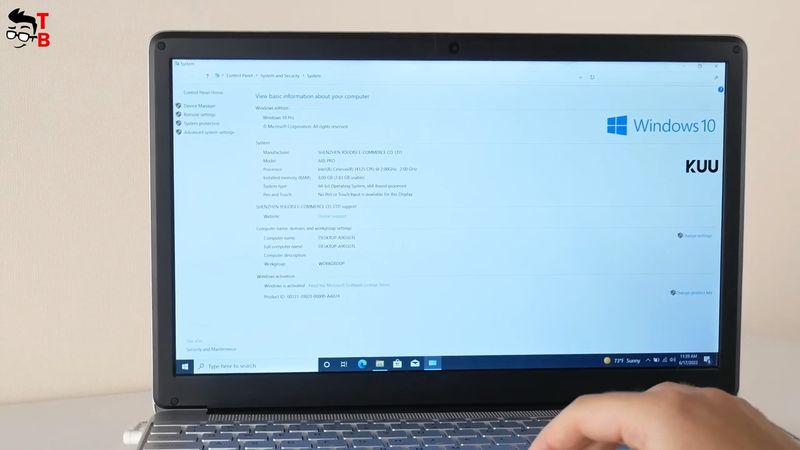 As you can see, KUU A8S Pro has Intel Celeron J4125 processor with maximum clock speed of 2.0GHz. There is also 8GB of DDR4 RAM and 256GB of SSD memory.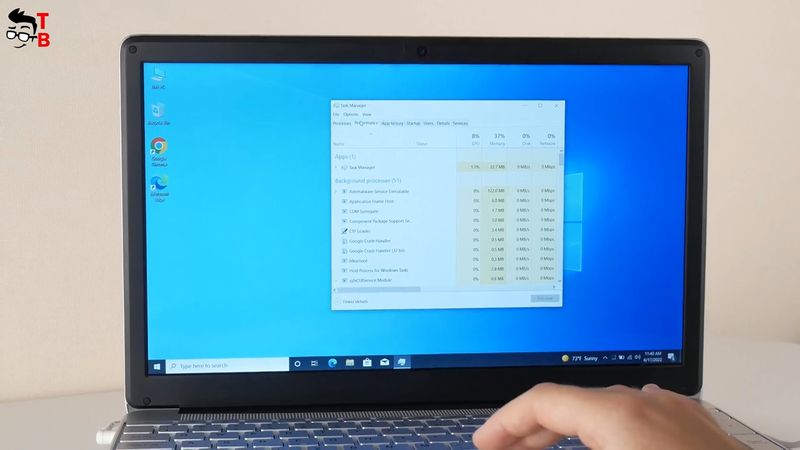 I have closed all active apps on the laptop, and CPU is loaded by 2-5%. The memory usage is about 37%.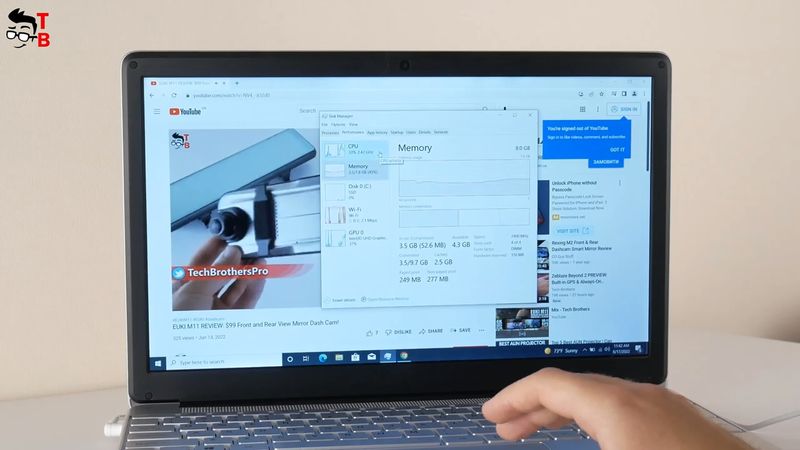 When you run a video on YouTube in Google Chrome browser, memory usage goes up to 42%.
Overall, I have noticed that the browser opens very quickly, the websites load just as quickly, and there are no major slowdowns.
Benchmarks
However, looking at the benchmark results, we understand that this is a budget laptop.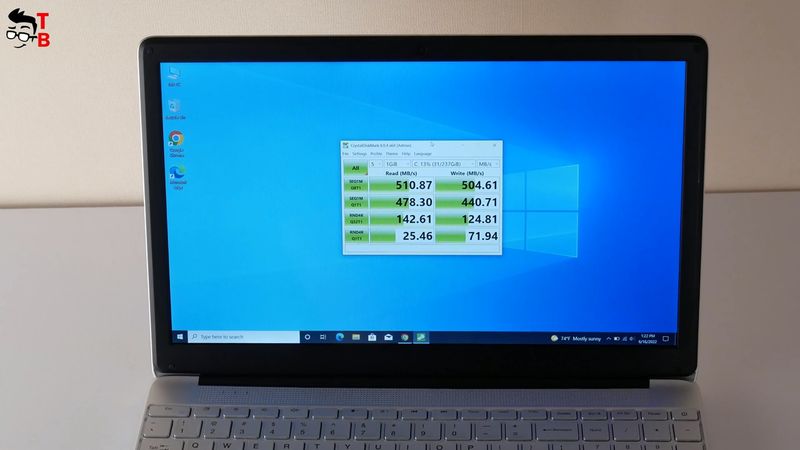 KUU A8S Pro is equipped with SSD memory, but the memory speed is not very fast: 510 mbps reading, and 504 mbps writing.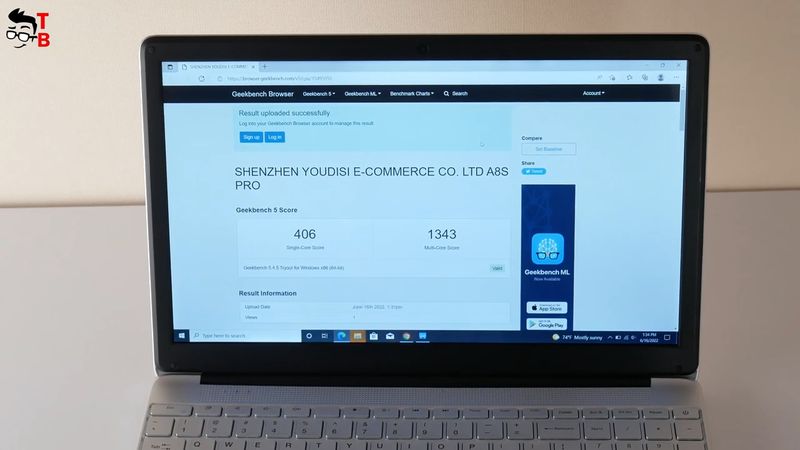 The laptop also has 406 points in single core test of GeekBench 5, and 1343 points in multi-core test.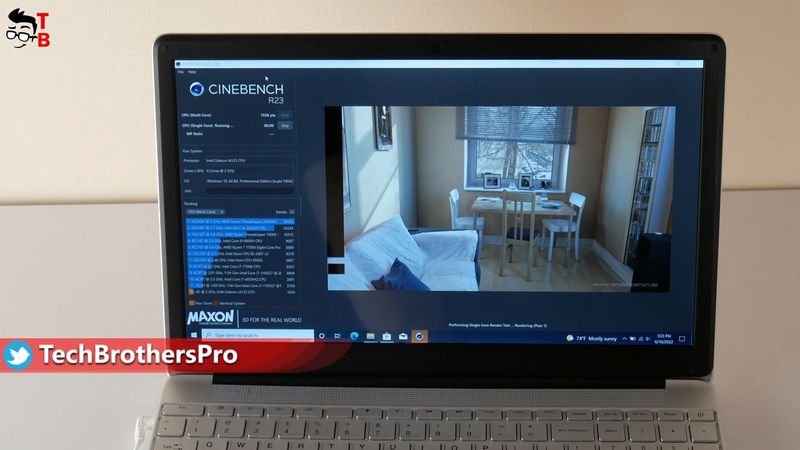 The Cinebench CPU multi core result is 547 pts.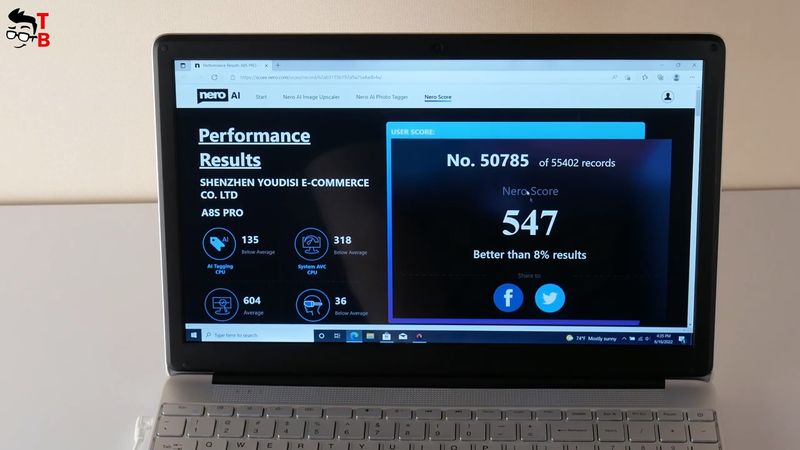 I also ran a benchmark called Nero AI, and the laptop has 547points. As you can see, this result is below average.
So, I can say that KUU laptop is not for heavy programs. However, can you play games on it? Let's try.
Games
The first game is Asphalt 9, and I have downloaded it from Windows Store. It is a simple game, but the new KUU laptop has big problems with it. As you can see, it is very glitchy.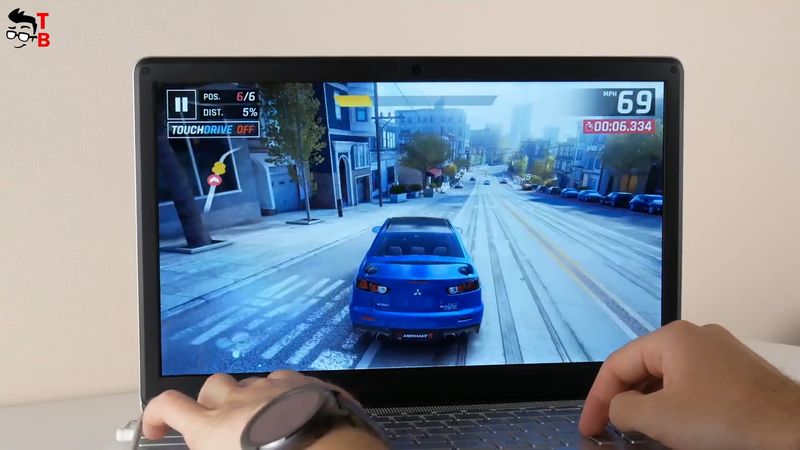 However, you can play a shooting game called Tiny Troops 2.
So, KUU A8S Pro is definitely not a gaming laptop.
Battery
Talking about the battery, it has a capacity of 38Wh or 5000mAh.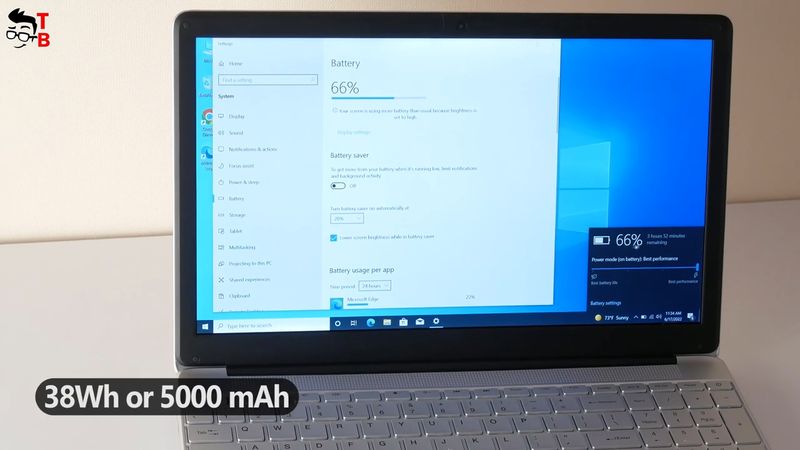 Now, I have 66% of battery level, and working time is 3 hours and 52 minutes. I think the real battery life of this laptop is about 5 hours on a single charge.
Conclusion
So, KUU A8S Pro is a budget laptop with entry-level performance, but it has some features, such as full-size keyboard, a big 15.6 inch Full HD display, 8GB of RAM, rich interfaces.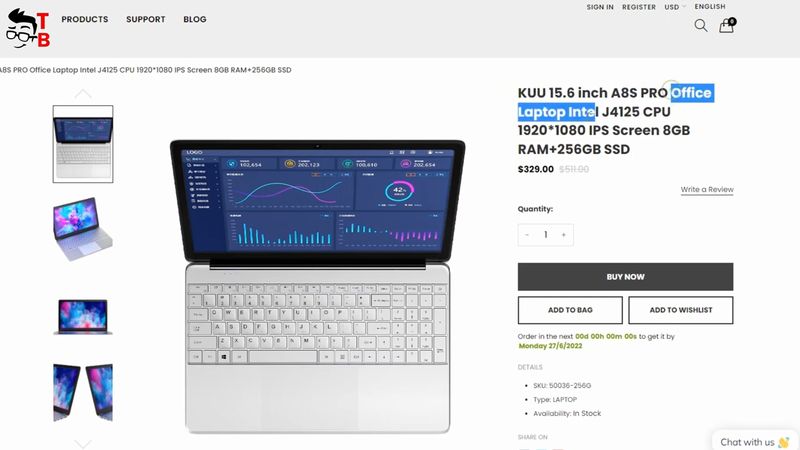 I think it is a good laptop for office, college or school. By the way, we can see on official website that this is an office laptop, and it is really good for office tasks.