As you understand from the title of this article, today we have unboxing and review of the cheapest wireless earbuds. Its price is only $5! Can you imagine this? For only $5 you will get one pair of earphones and even charging dock. The name of earbuds is i7s Mini TWS.
So, let's start review with unboxing. Don't forget to subscribe to our YouTube channel – Tech Brothers.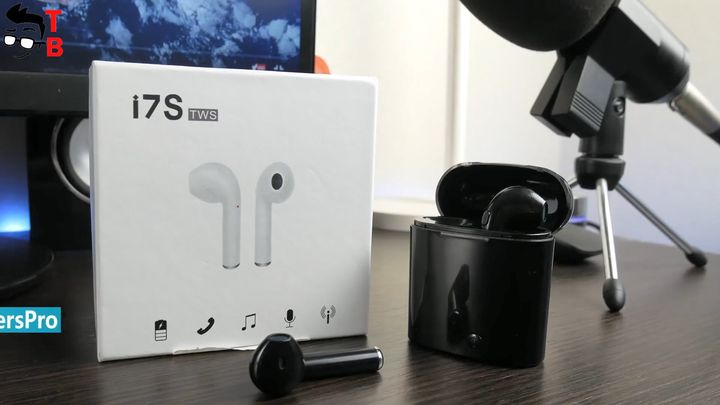 Unboxing
i7s Mini TWS comes in a simple white box. There is the image of earbuds, model number and main features. On side, you can see available color options. We have a black version, but you can get white, red and blue. On the back is specifications list.
Inside the box, there is charging box with earbuds. In addition, you will get user manual in English and microUSB cable for charging dock.
That's all! Now let's look at design.
Design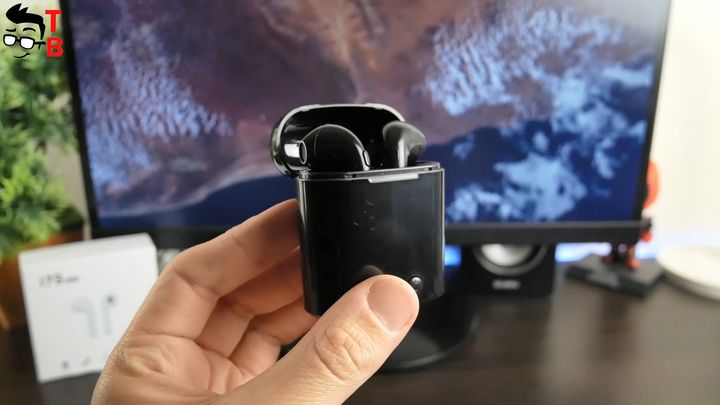 As you understand, i7s Mini TWS is a cheap copy of Apple AirPods. It has the same design and charging dock, as flagship earbuds from Apple. Most likely, everyone thinks that you have Apple AirPods when earbuds are in the ears.
Of course, at close review you will see differences. i7s Mini TWS is made of cheap plastic. Each earbud has charging port on the bottom, and power button on side. LED flashes when earbuds are paired or charged. Also i7s Mini TWS has built-in microphone, so you can make or receive calls.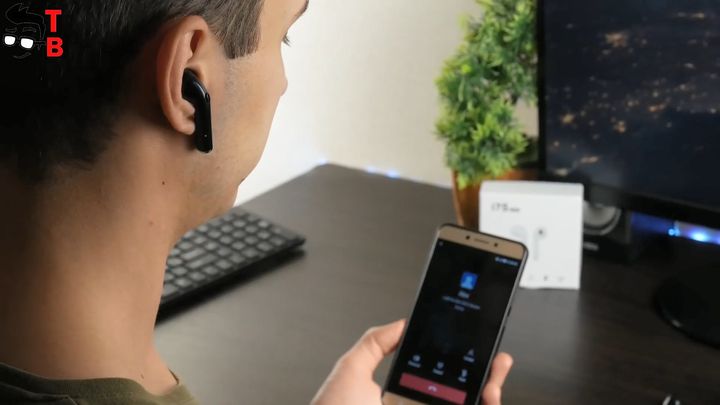 If we talk about changing dock, it is made of the same plastic material as earbuds. It has three LEDs and button to check the battery level. From other side is microUSB port for charging the dock.
Specifications
Let's talk a little about main specifications of these earbuds. i7s Mini TWS has speaker impedance of 32 ohms. The microphone sensitivity is 42 db. The gadget uses Bluetooth 4.2 for connecting with smartphone. The manufacturer says about 12 meters of transmission distance.
Each earbud is equipped with 45mAh battery. The charging dock has 250mAh battery. The declared battery life is 5-6 hours, but most likely, you will have about 2-3 hours. The charging dock allows to recharge earbuds 3-4 times. The full charge takes about 2 hours.
How to connect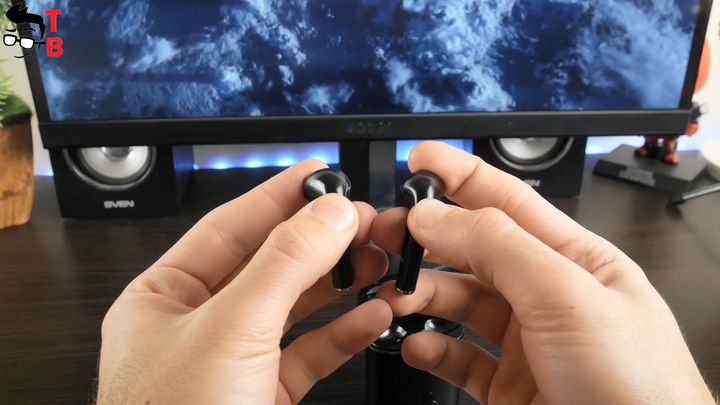 You can use one earbud separately, or two earbuds in pair. There is tutorial in user manual how to connect one or two earbuds. We will use both of them.
First, you need to press and hold buttons on both earbuds at the same time. The LED will flash blue and red.
After that make double click on both buttons, and you will hear voice prompt – "Ready to pair".
Now you can take your smartphone, go to Bluetooth settings menu, and select i7s Mini TWS. That's all!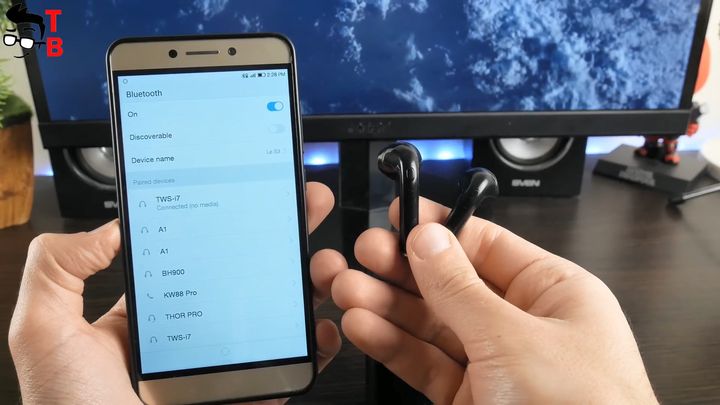 Sound quality
If you are interested in sound quality of this cheap wireless earbuds, then it matches the price. The sound is flat, and it lacks bass.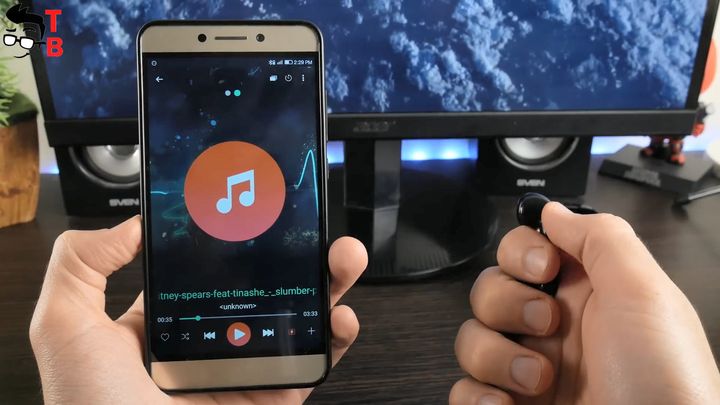 As for the microphone quality, it is quite good. You can talk comfortably indoors, but there may be some interference in public places. By the way, you can use only one earbuds for calling.
Conclusion
So, it was unboxing and review of the cheapest wireless Bluetooth earbuds called i7s Mini TWS. Of course, you cannot expect high built-quality and sound quality from $5 earbuds. From other side, I am really impressed that they really work. You can listen to music and even make calls.
To be honest, I thought it would get broken earphones for $5. However, all functions work as promised, and it is great! Moreover, you will get charging dock together with wireless earbuds. I think it is good deal for $5.
[wpsm_offerbox button_link="https://www.gearbest.com/headsets/pp_009731154715.html?wid=1433363&lkid=18888455″ button_text="Buy it now" price="$5.79″ price_old="$7.99″ title="i7s Mini Wireless Bluetooth Earphone" thumb="http://www.tbprice.com/wp-content/uploads/2018/12/i7s-mini-tws-review-earbuds-tbprice.com-00.jpg" logo_thumb="http://www.tbprice.com/wp-content/uploads/2017/06/Gearbest-Logo-Pre-Black-Friday-1300×650-1.png" ]
[wpsm_offerbox button_link="http://bit.ly/2Vph4l4″ button_text="Buy it now" price="$8.46″ price_old="$9.99″ title="i7s Bluetooth Earbuds" thumb="http://www.tbprice.com/wp-content/uploads/2018/12/i7s-mini-2.jpg" logo_thumb="http://www.tbprice.com/wp-content/uploads/2018/04/aliexpress-logo_1.png" ]
i7s Mini TWS Review Video