Today I want to talk about very interesting phone called Huawei Nova 2i. Although it was released in October 2017, it has everything you need in 2018, for example, 18 by 9 display with Full HD+ resolution, four cameras, sleek design and good performance.
So, let's make first review and unboxing. If you are interested in this phone, you can find links where to buy it in description. Later we will make another three videos about Huawei Nova 2i, such as performance test, camera test and battery test. Stay tuned!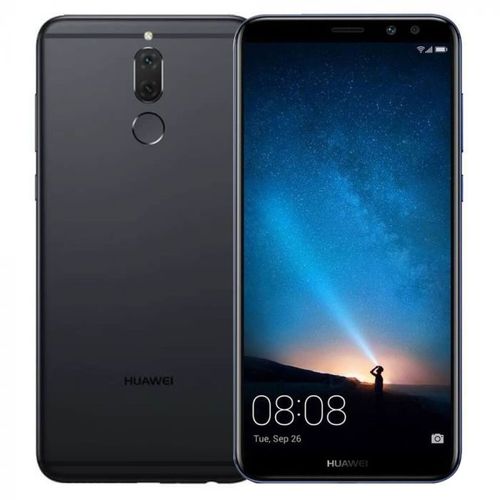 HUAWEI nova 2i
4GB RAM 64GB ROM Quad Cameras Fingerprint Recognition Type-C
$299.99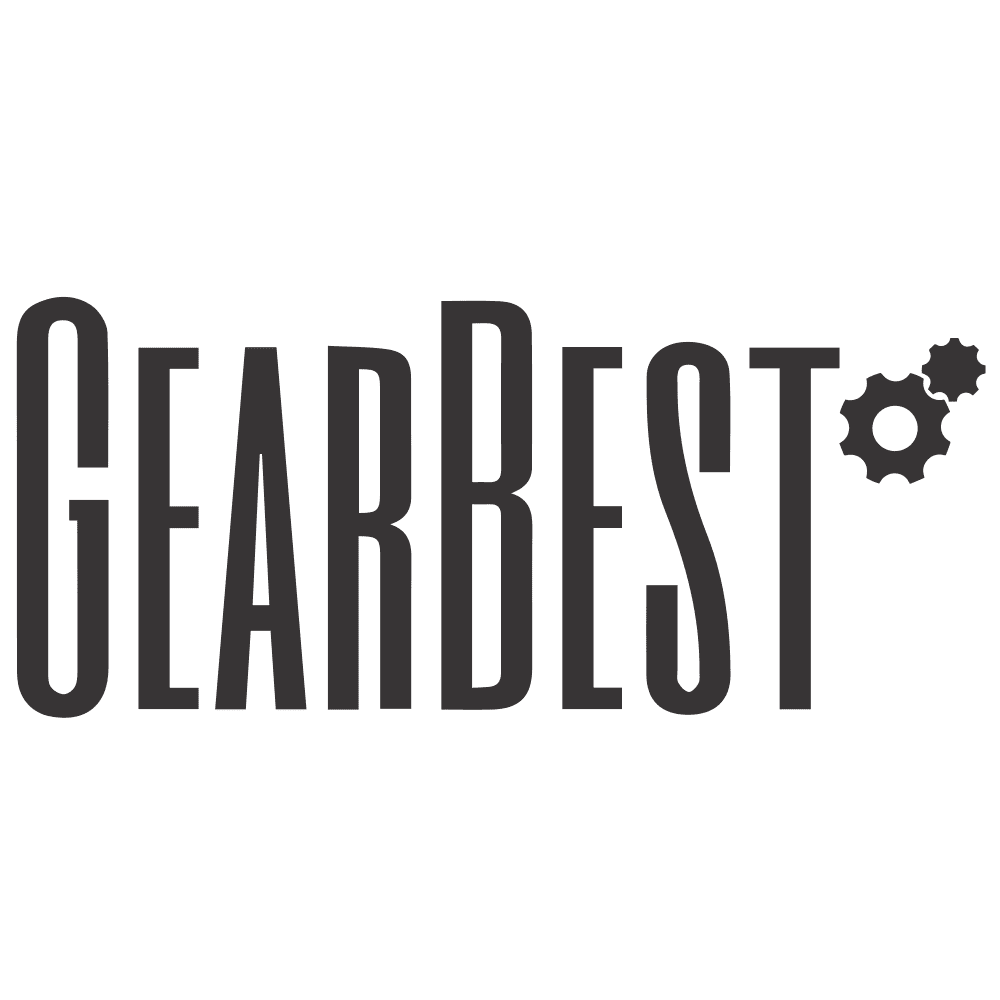 Unboxing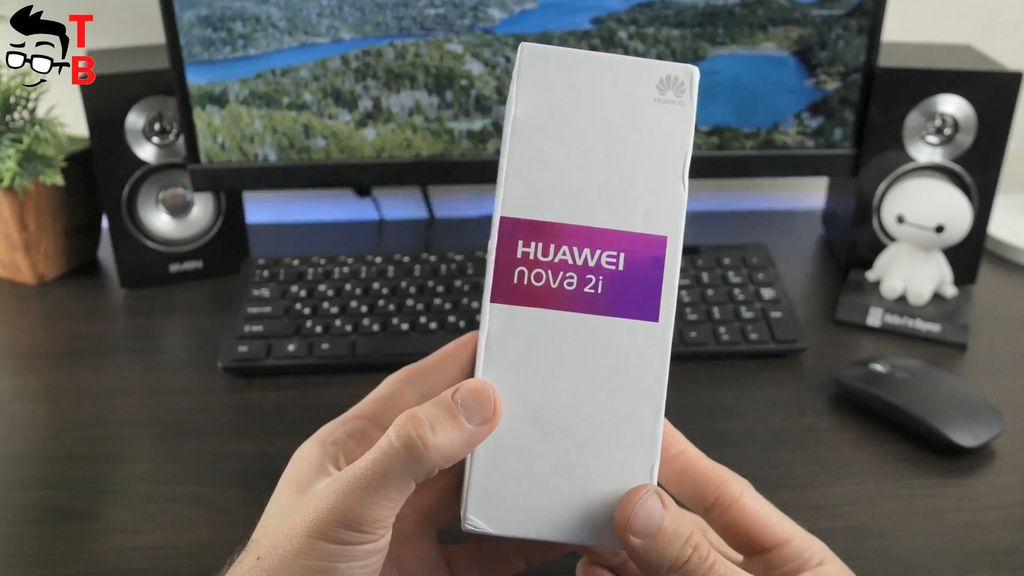 The smartphone comes in a white box with model number Nova 2i and company logo Huawei on the front panel.
Huawei is in the top 3 best phone manufacturers in the world, so its products have premium package. This is a global version, so you can read specifications and features on the back.
Inside the box, there is phone. It is placed in the profile, which is very interesting. Next to the phone you can see SIM needle. Also, there is USB cable, power adapter, earphones and silicone case.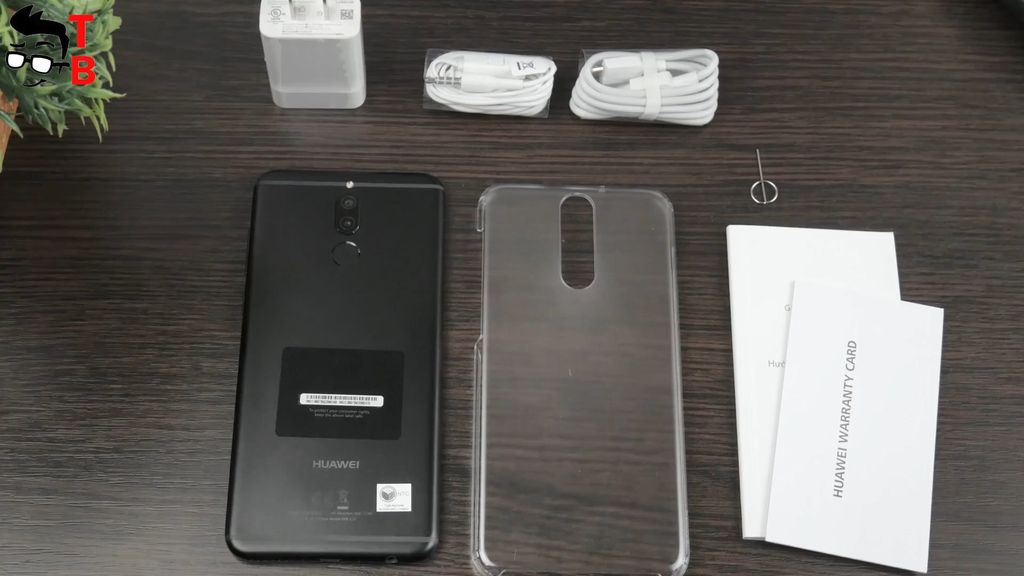 I cannot say that Huawei Nova 2i is a budget phone, because its price is about $300. So, it is not surprising that this phone comes in premium package with additional accessories, such as earphones and silicone case.
Now, let's look at design.
Huawei Nova 2i: Design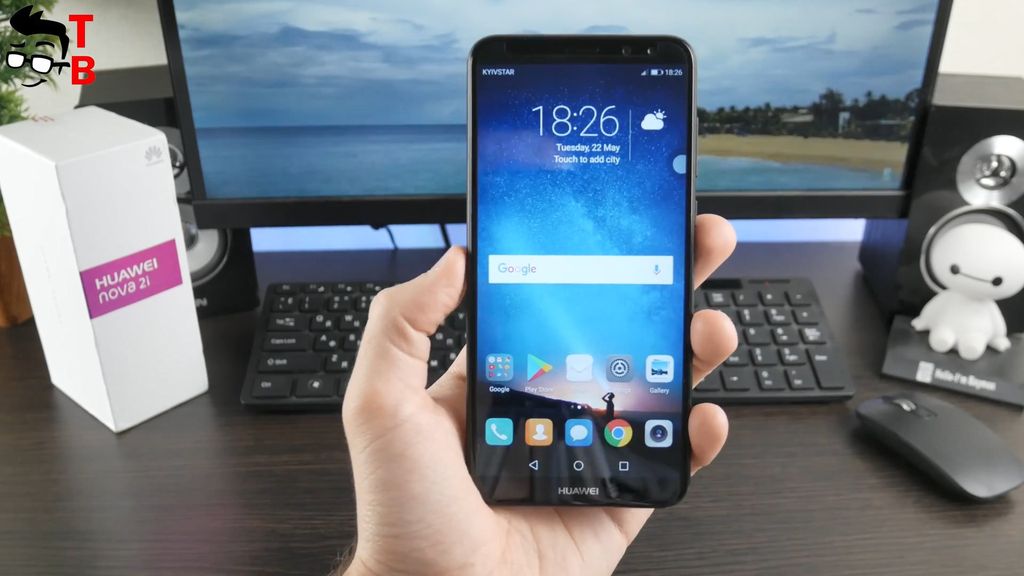 Huawei Nova 2i has very sleek design. At first glance, it doesn't have anything special, but I really like its simple and minimalistic design. Also, there is no a notch above the display, and it is great!
The smartphone has 5.9-inch Full View display. It occupies about 83% of front panel. Under the display there is company logo Huawei, while on the top you can find dual front camera, LED notification, earpiece and other sensors.
The back panel looks very simple. There is dual camera, flashlight and fingerprint reader. Also, you can notice antenna lines on top and bottom. That's all!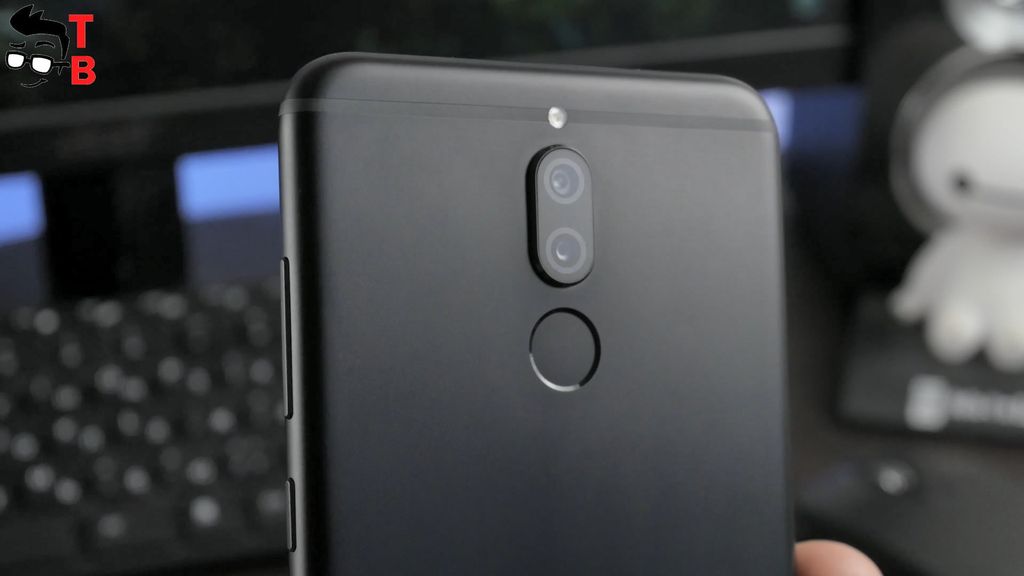 The front panel has 2.5D glass, so the display has curved edges. The back panel is also rounded, so the phone is very comfortable to hold in one hand.
3.5 mm audio jack, microUSB port, speaker and microphone are located at the bottom. The right side has power button and volume rocker, while on the left there is only hybrid slot for SIM and microSD cards.
Huawei Nova 2i has very simple, but comfortable design. By the way, it is quite thin – about 7.5 mm. It is a big pleasure to hold this phone in hands. However, most people use silicone case, so you will not feel the same pleasure as me.
Huawei Nova 2i: Display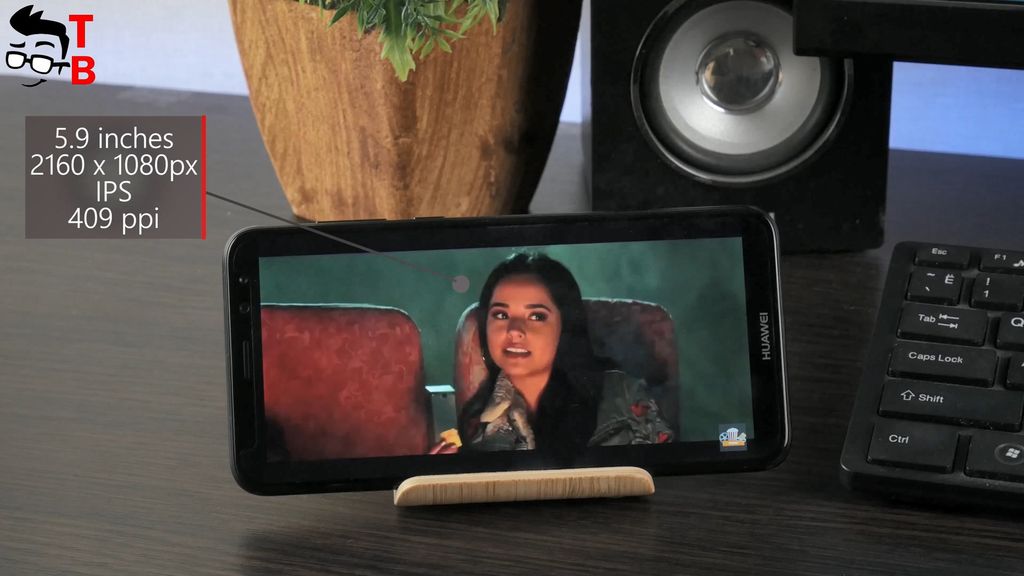 Talking about the display, it has a diagonal of 5.9 inches and resolution of Full HD+, 1080 by 2160 pixels. Huawei calls it Full View, but it does not differ from any other phone with 18:9 aspect ratio.
The screen has 409-pixel density, and it provides accurate and sharp images. Also, this phone has good viewing angles and brightness.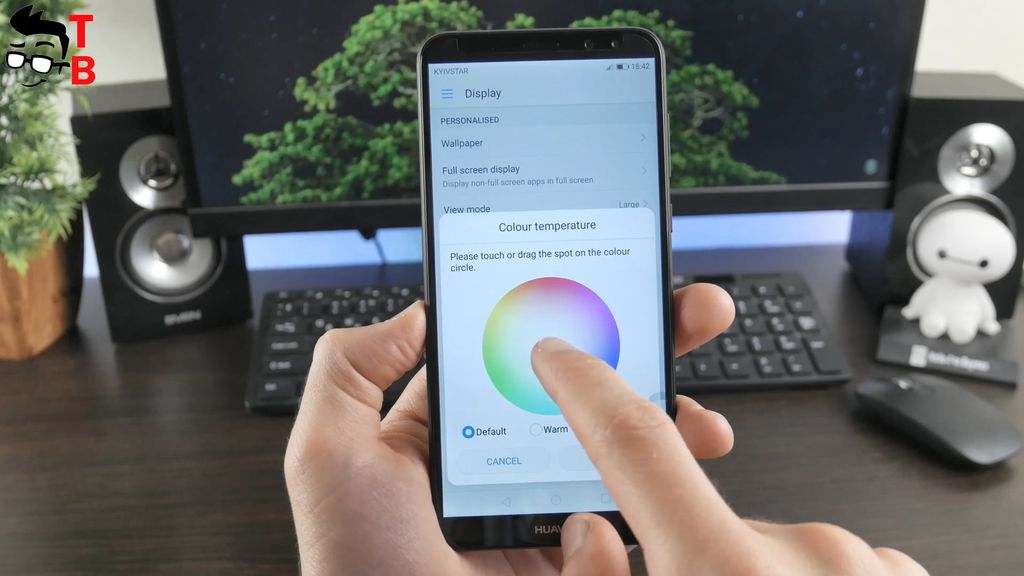 The settings menu provides some very interesting options, for example, color temperature. Also, there is eye protection mode. You can select the time to turn on and off, as well as intensity.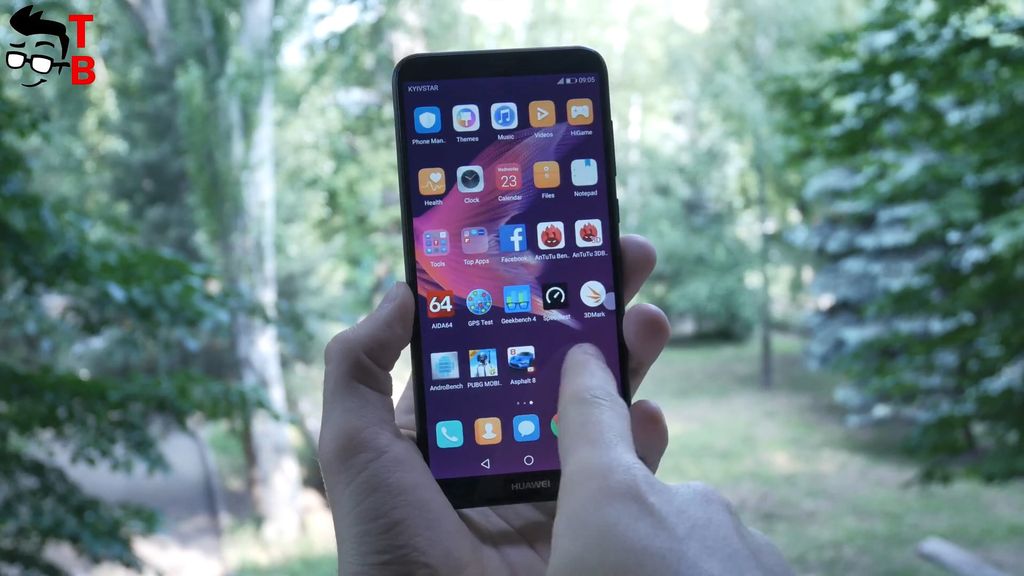 To be honest, EMUI is one of my favorite user interface, because it provides very interesting functions and options. We will talk about them a little later. Now let's look at hardware.
Performance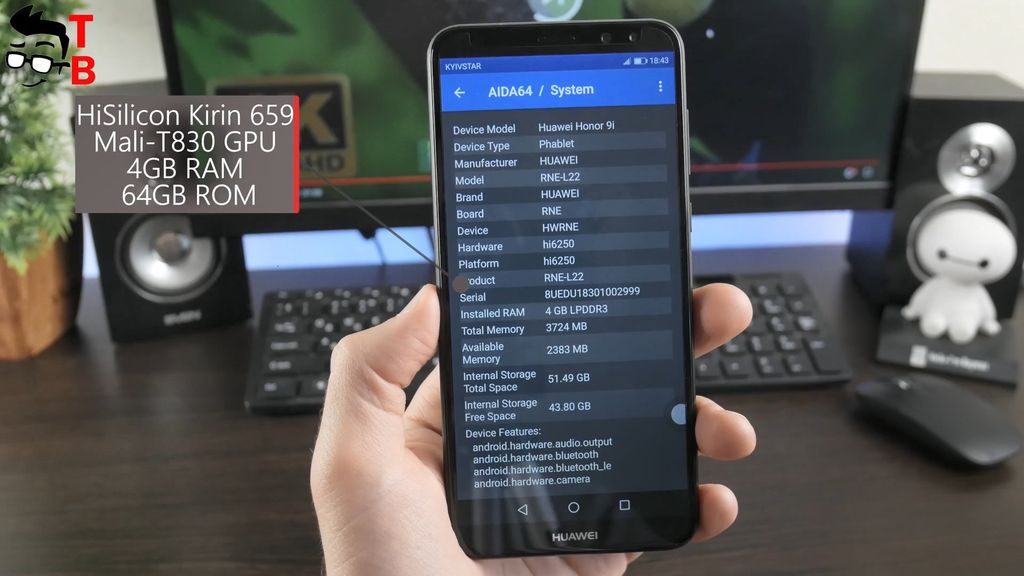 Huawei Nova 2i is powered by Kirin 659 octa-core processor with Mali T830 GPU. This 16-nm chipset works on four cores with clock speed 2.36GHz and another low power cores at 1.4GHz. It provides good performance and power efficiency.
By the way, Kirin 659 processor can be compared Snapdragon 810 and Snapdragon 625.
Huawei Nova 2i has 4GB of RAM for multitasking, and 64GB of internal memory for storing personal data. There is support for microSD memory cards up to 256GB.
Now, let's run benchmarks.
Huawei Nova 2i: Benchmarks
As usual, I want to start with AnTuTu, because this is the most popular benchmark test for Android devices. Huawei Nova 2i scores about 83600 points.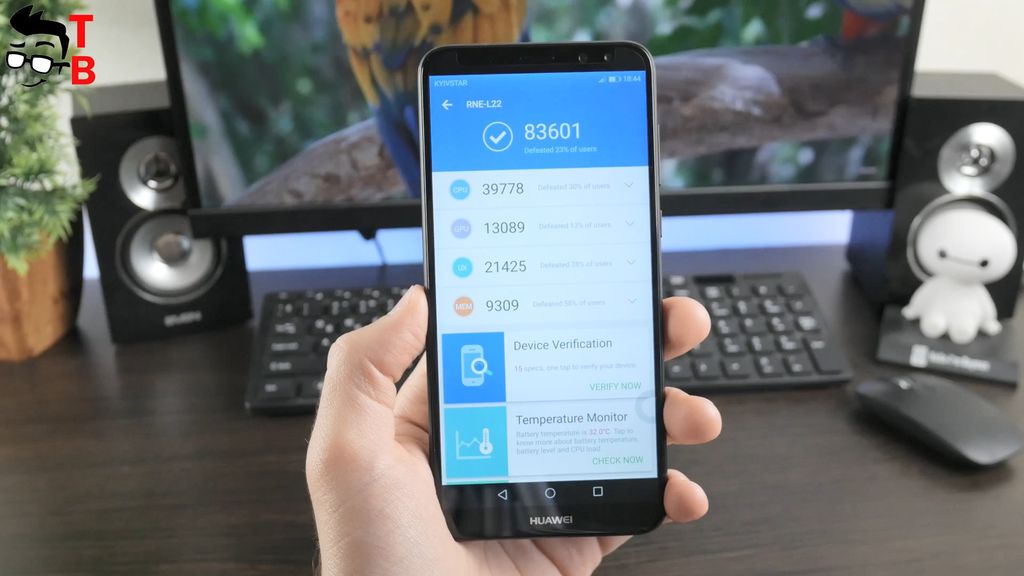 The next one, GeekBench 4, shows 915 points in single core test and 3521 points in multi-core test.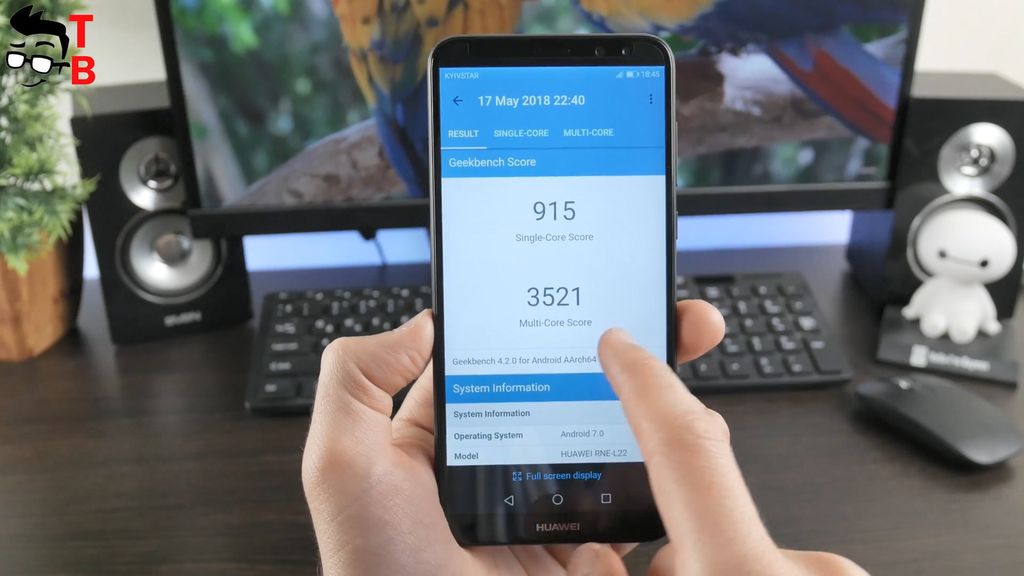 I cannot pass by 3DMark, and here you can see 621 points.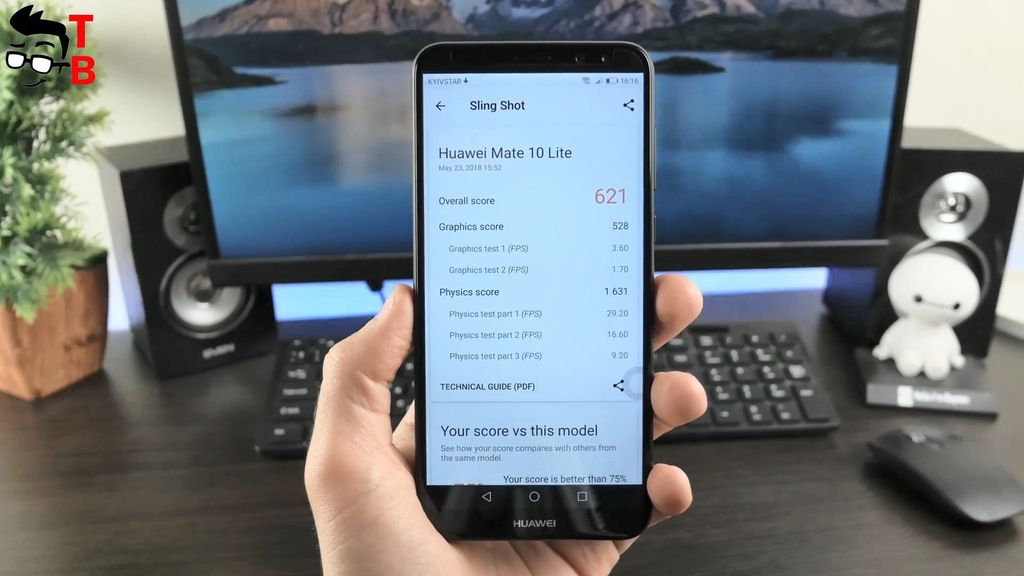 The last test for this phone is memory test. Here is 299 MB/s reading speed and 196 MB/swriting speed.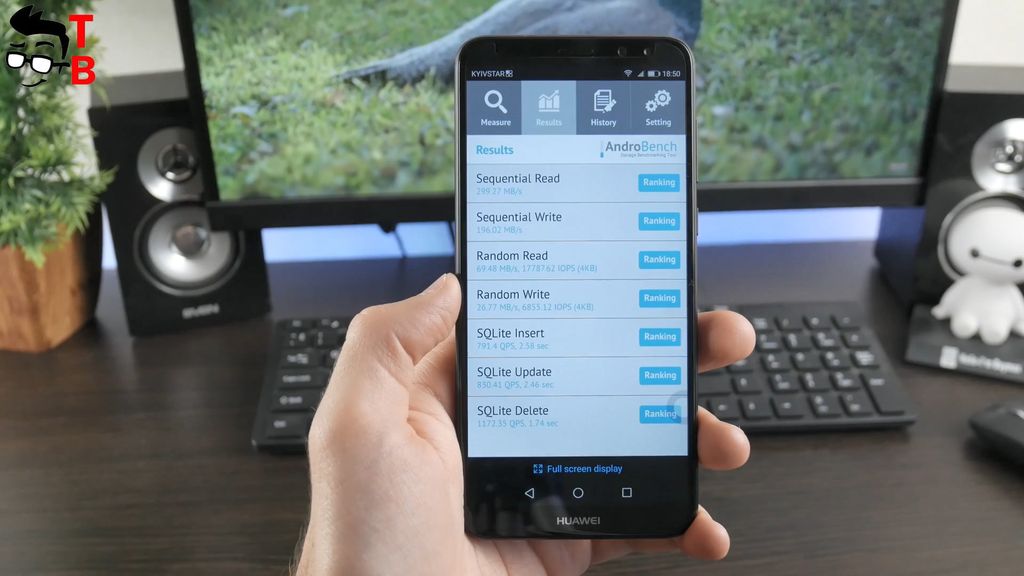 I can conclude, that Nova 2i shows pretty good benchmark results, for not the best for its price category. Of course, you can find something more powerful for $300, however EMUI 5.1 is good optimized user interface, and it works very smooth and fast. Not every Chinese brand can boast of excellent UI.
What about gaming performance? Let's check it out.
Games
I want to start with the most popular Android game for today – PUBG Mobile. I am sure that everyone has already played this game.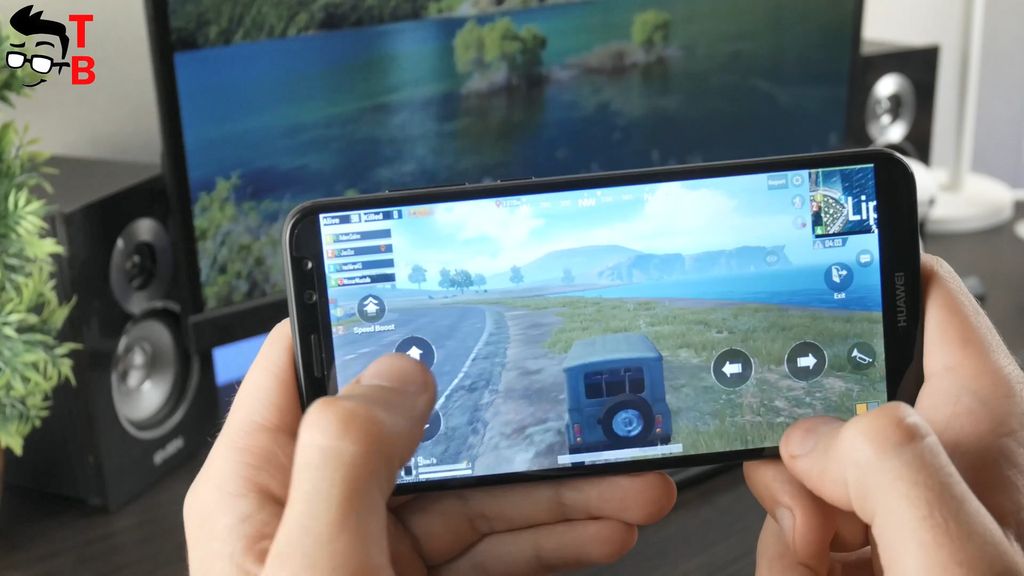 To be honest, I am not a big fan of PUBG Mobile, but I need to play it, because you want to know how it runs on Huawei Nova 2i. And it runs very well! I didn't notice any lags or slowdowns. It is very comfortable to play on this phone.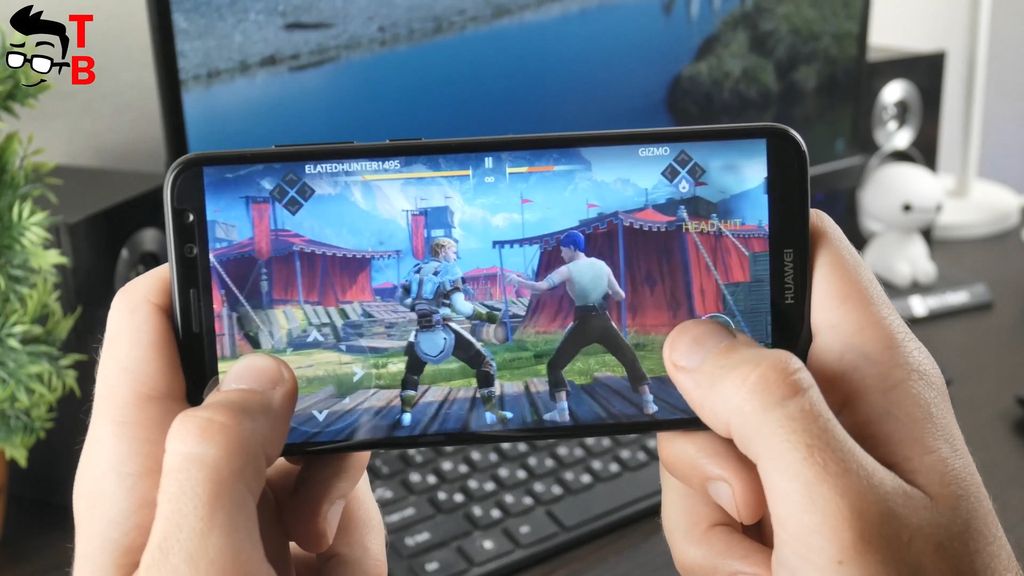 The next game is Shadow Fight 3. Without comments, just look how I play this game on Huawei Nova 2i. I think it runs very good.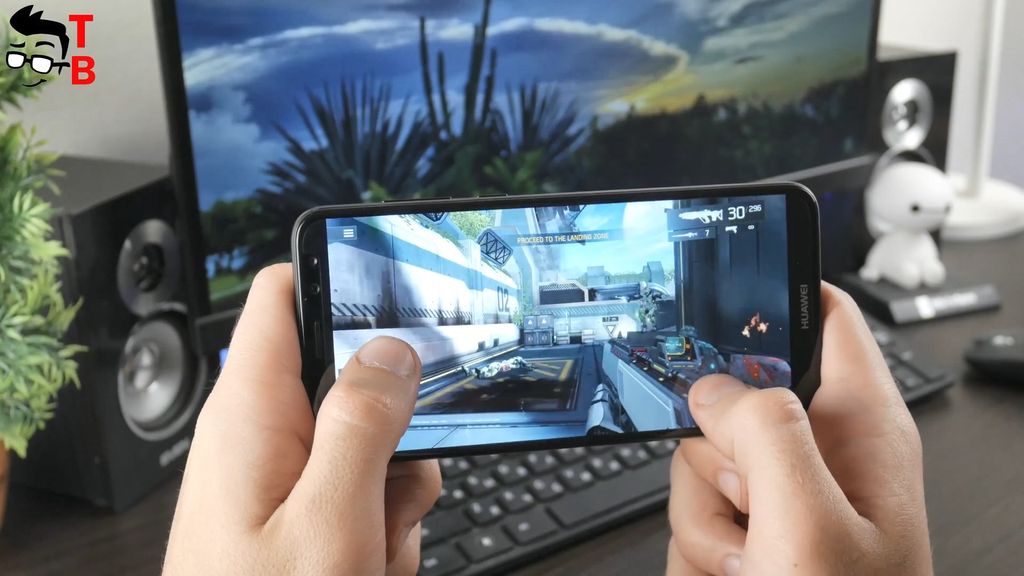 Let's continue our performance test with Shadowgun Legends. This is one of my favorite game on Android. I really like its graphics and story. I am a fan of first person shooters and space or alien theme. In general, Huawei Nova 2i runs this game pretty well, however from time to time, especially when you shooting, FPS drops, and you can notice some slowdowns. I don't think it is a big problem, but I must to say about it!
I already played games for about 30 minutes, and Huawei Nova 2i doesn't heat at all. It is very good news!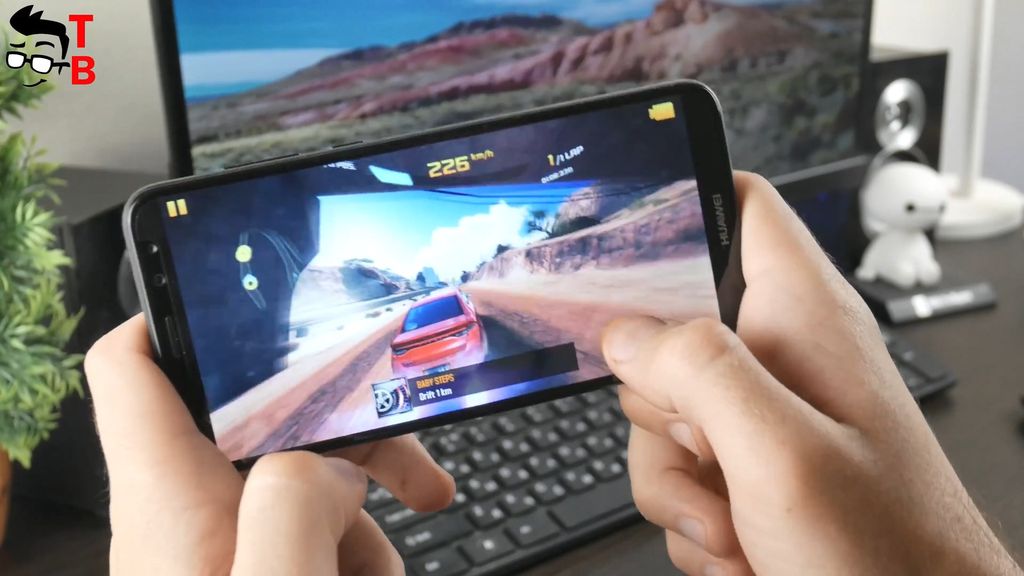 The last game for today is Asphalt 8. In every single performance test I played this game, so if you subscribed to our channel long time ago, then you can get tired of this game. However, I have to run it! This is the best racing game on Android. I know there is already Asphalt 9, but it is not available on Android, only iOS. I am waiting for new game very much, but now I have to play Asphalt 8. Fortunately, Huawei Nova 2i doesn't have any problems with it.
It was another performance test of Android phone, and this time we tested Huawei Nova 2i. It was released more than half a year ago, but it still very good phone. Of course, for $300, you can get something more powerful, both in benchmarks and gaming, however Huawei device provides excellent user interface. It is very smooth, fast and you will not have any problems with UI. I think it is very important, especially for Chinese phone.
Huawei Nova 2i: Software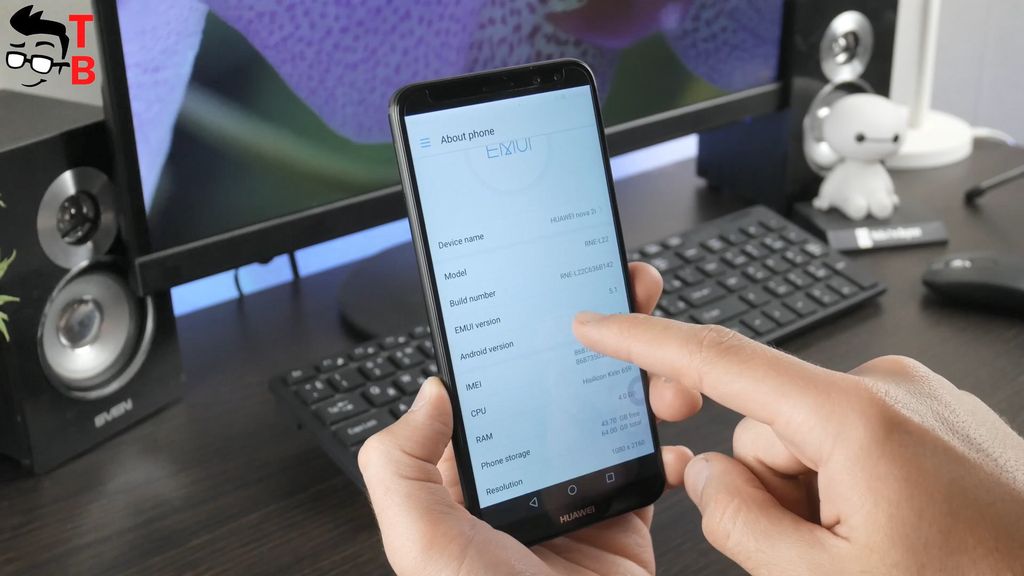 My Huawei Nova 2i runs on Android 7.0 Nougat with EMUI 5.1 user interface. The smartphone was released in October 2017, but it still have not received update to Android Oreo. However, I think it is not a problem, because EMUI user interface is amazing.
EMUI 5.1 is flat user interface with multiple home screens. You can group apps on home screen in folders. Also, there is an option to enable app drawer.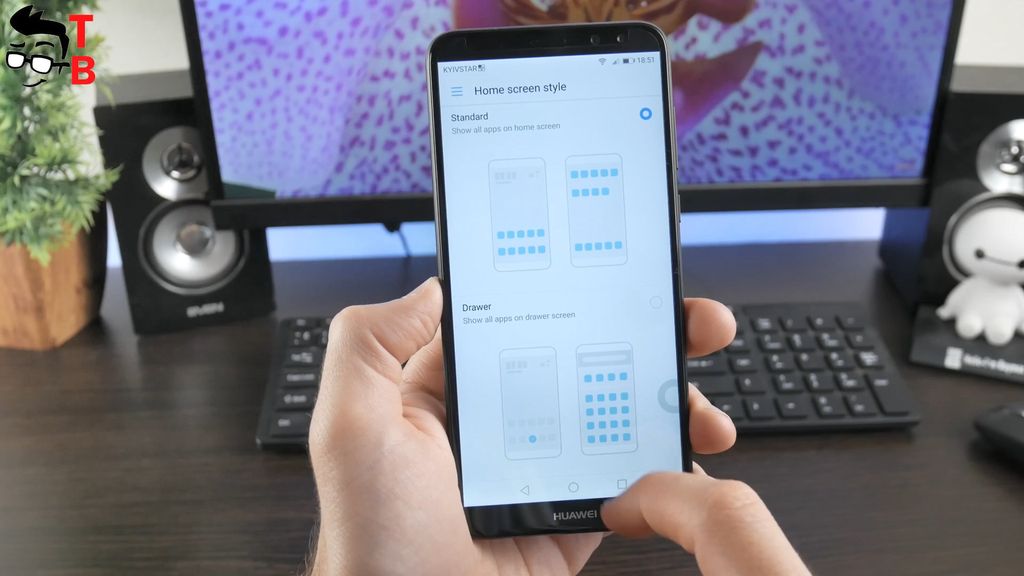 The phone comes with quite big display, so you can choose Home Layout with 4×6, 5×5 or 5×6 apps on screen. It is very useful!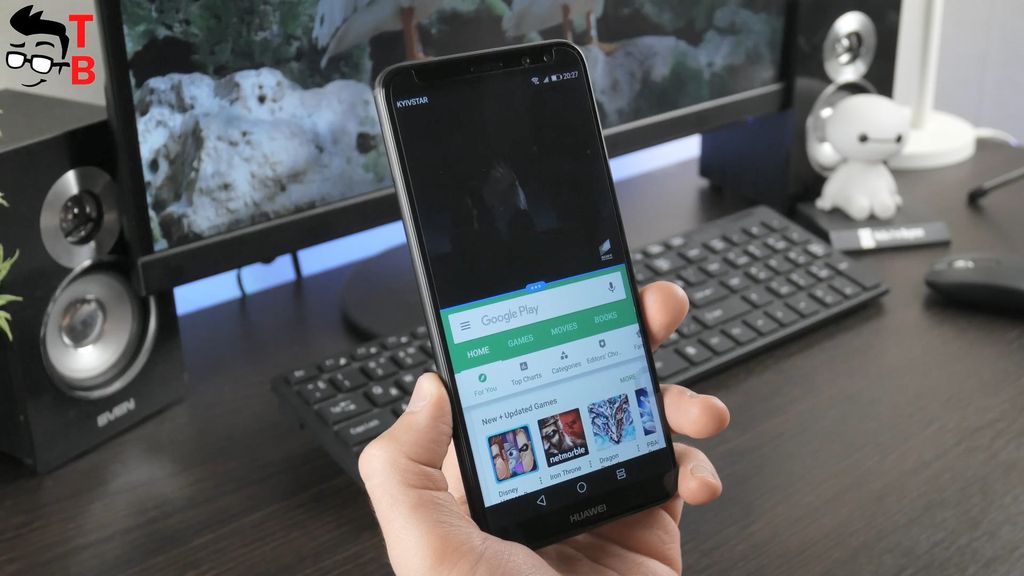 By the way, if the display is too large for you, you can use one-hand mode and it will be 70% on the right or left side of the screen.
The on-screen navigation buttons can be customized through settings menu.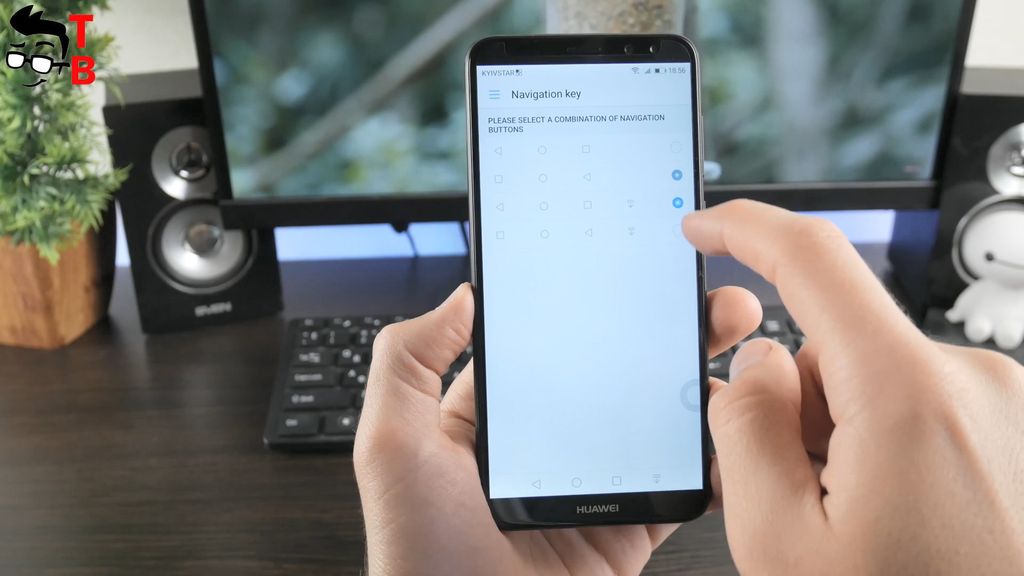 Huawei Nova 2i comes with different pre-installed apps, and I found useful most of them. For example, there is App Twin. You can use it to login into two different accounts in social networks or instant messengers.
From 64GB of built-in memory, there is available about 51.5GB for user.
Some words about fingerprint reader. It is located at the back, and it is very easy to access and unlock the phone. It works very fast and accurate. You can add up to 5 fingerprints.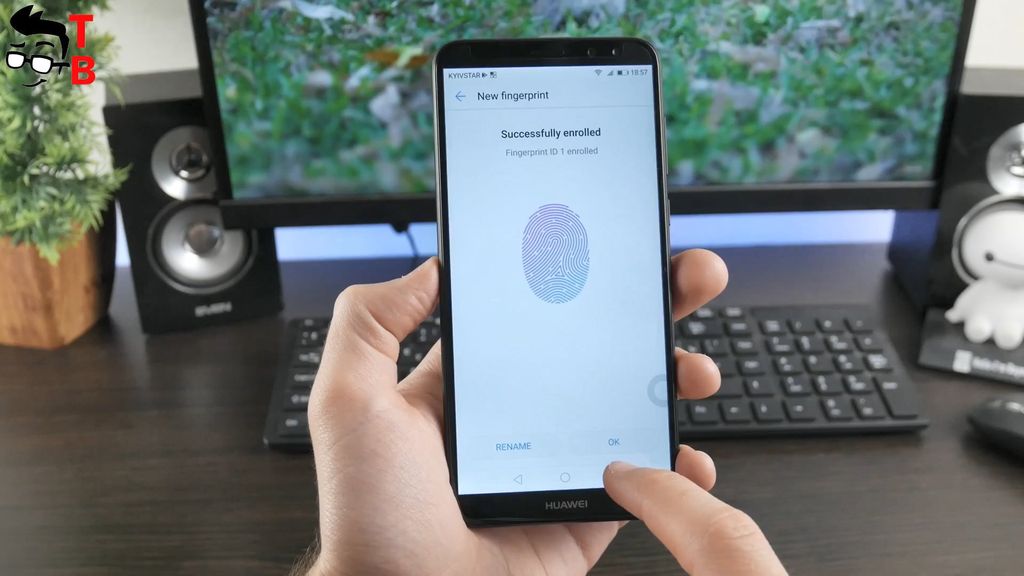 Huawei Nova 2i: Connectivity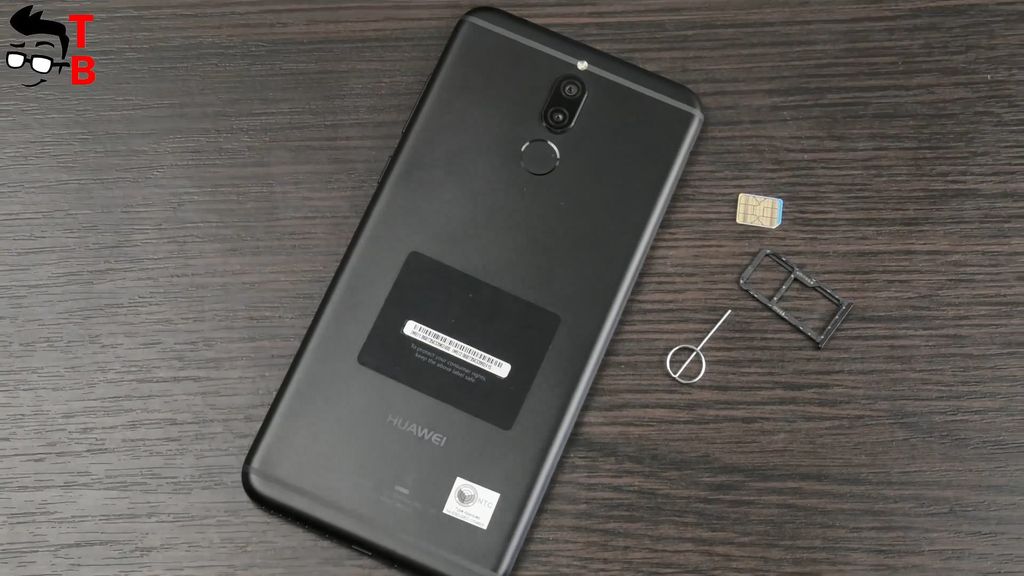 Some words about connectivity. Huawei Nova 2i comes with hybrid slot for dual SIM or single SIM and microSD memory card. Also you should note that only one SIM card support 4G, while the seconds works in 2G.
Among other connectivity options, there are Wi-Fi, Bluetooth, and FM radio. We don't have any problems with GPS, thanks to GLONASS support.
If it is important for you, there is no NFC.
Huawei Nova 2i: Sound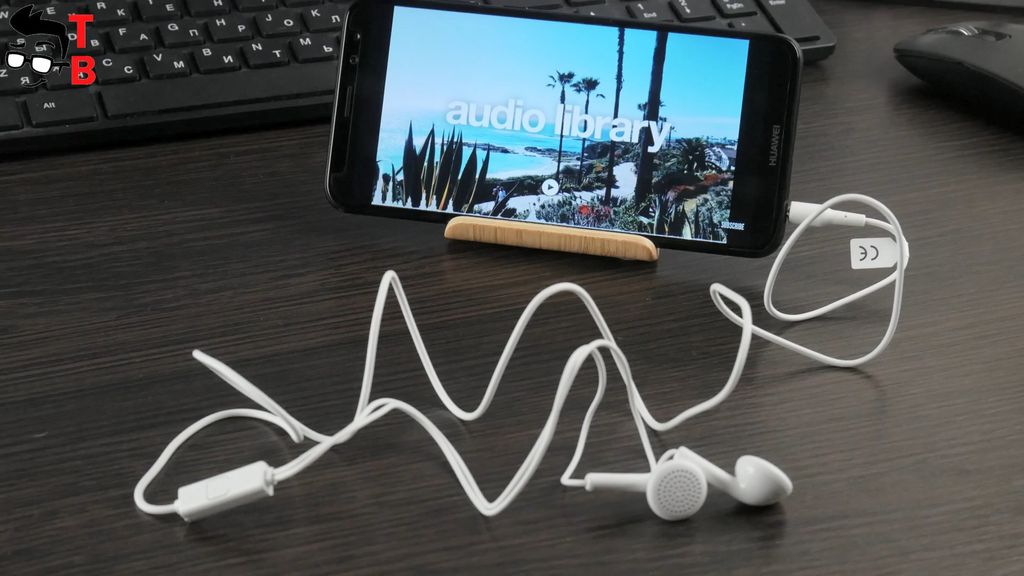 The smartphone is equipped with single speaker at the bottom. The volume is high, while the quality is good. However, if you close the speaker, there is almost no sound.
By the way, Huawei Nova 2i comes with earphones in a package. It is good and have good quality. It will be very useful for most user.
Huawei Nova 2i: Camera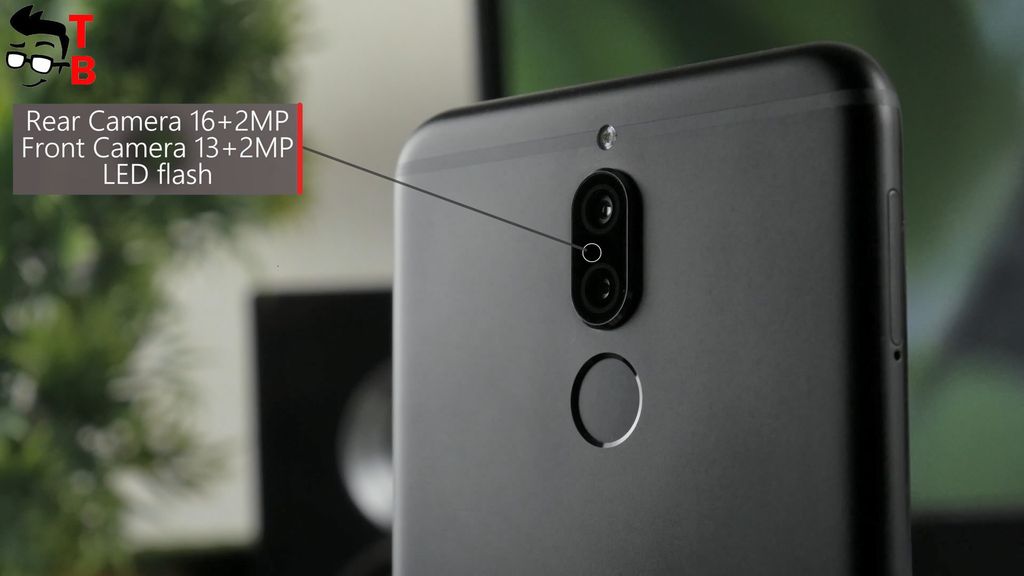 As I already said, Huawei Nova 2i comes with four cameras in total. There is 16-megapixel main sensor and 2-megapixel secondary sensor on the back. The front camera has 13-megapixel main sensor and the same 2-megapixel secondary sensor. The additional sensors on the back and front are used for bokeh effect.
It is important to note about flashlight on the front. It allows to make high quality selfies in low light conditions.
The camera can capture images in RAW format, but need you need to choose PRO mode.
Camera App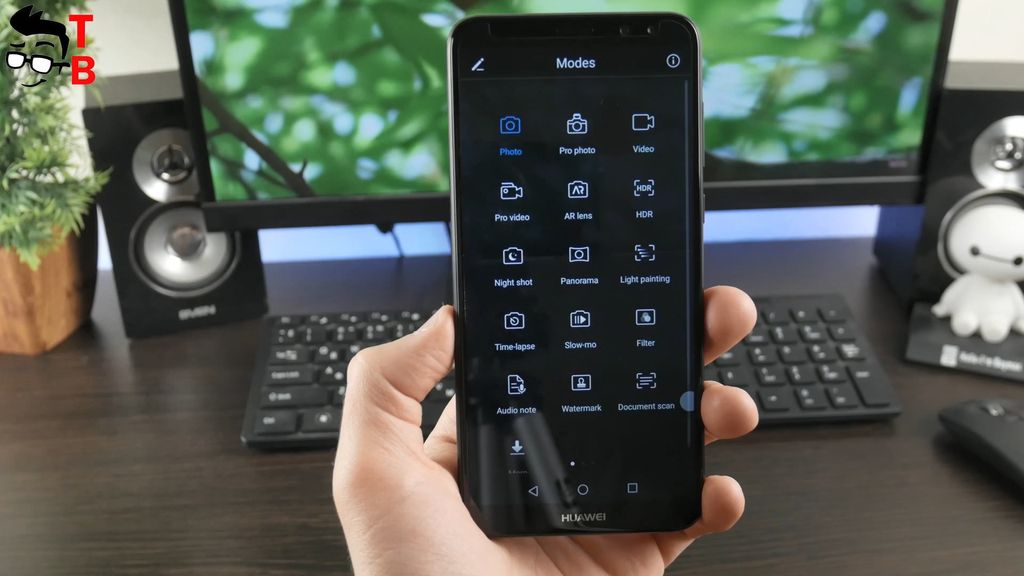 Some words about camera app. Earlier I published unboxing video of Huawei Nova 2i with EMUI 5.1, but later I received update to Android 8.0 with EMUI 8.0 user interface. It has completely new interface, settings and apps.
However, in this video we are interested in camera app. Here you can find many useful functions. The main screen has a big shutter button, video recording button and gallery icon.
Swipe to the left opens camera settings, such as photo/video resolution, watermark, RAW format and others.
Swipe to the right from the main screen opens shooting modes. There is Photo, Video, Pro, Panorama, HDR, Night Shot, Time-Lapse, Slow motion and even AR mode. The last mode allows to change background, add people to your shot, etc.
The camera app on Huawei phones is very advanced and useful. If you like different settings and modes, then this is the best option for you.
Now, let's look at real sample photos.
Huawei Nova 2i: Sample Photos
If we talk about image quality, I cannot say it is perfect, but very good for mid-range phone. To be honest, I don't really notice a big difference between cameras of Huawei Nova 2i, Huawei P10 or Honor 9. The quality in good lighting conditions are the same. The photos are clear, the focus is accurate and fast, and white balance is good.
The secondary sensor allows to make portrait photos with blur background, and it really works, unlike many budget Chinese phones. The result is pretty good, but not as good as on flagship phones.
The Huawei company promoted Nova 2i as a selfie phone, because the front camera also has portrait mode, beauty mode and even flashlight.
When it comes to low light shots, the quality drops, and images become noisy.  From other side, you can take really good photos at night, especially if you choose night mode and make some settings.
Sample Videos
Also we recorded some videos for you in different light conditions. There is no 4K resolution. Huawei Nova 2i has only 1080p at 30fps. Also there is slow-motion (480p) and time-lapse.
The video has good quality, high-detailed and bright. The main problem is the lack of stabilization. If you shoot video while walking, it will jump. It is better to stop and shoot the video, or buy additional stabilizer.
Huawei Nova 2i was released about 8 months ago. I think it was one of the best camera phones on the market. However in 2018 it doesn't looks so impressive. Of course, it takes good images, but you can find something better for $300, for example, Xiaomi Redmi Note 5 or Redmi 6x. They are cheaper and have better cameras.
Huawei Nova 2i: Battery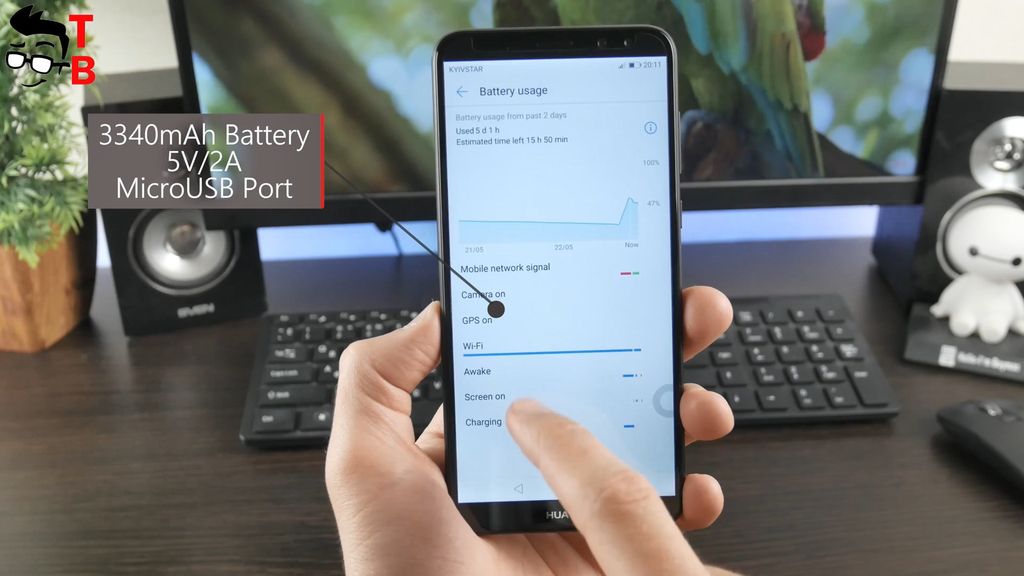 Perhaps, the main drawback of this phone is microUSB port, instead of modern USB Type-C. It means that Huawei Nova 2i does not support fast charging. The smartphone has 3340mAh battery capacity.
Huawei Nova 2i: Conclusion
It was unboxing and first review of Huawei Nova 2i. As a conclusion, I can say that it is still relevant phone in 2018, although it was released in October 2017. It has Full Screen design with high-quality display and good performance. I really like EMUI user interface, because it runs very smooth, fast, and provide different useful functions.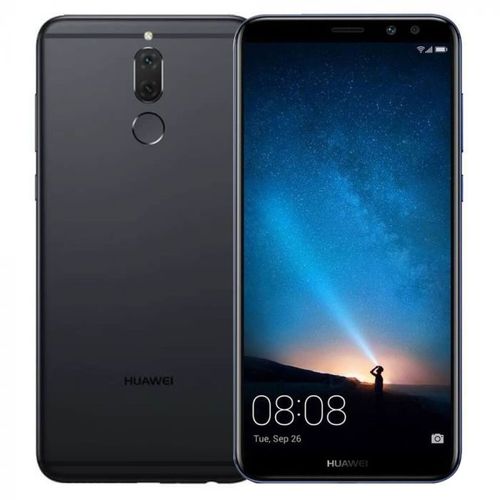 HUAWEI nova 2i
4GB RAM 64GB ROM Quad Cameras Fingerprint Recognition Type-C
$299.99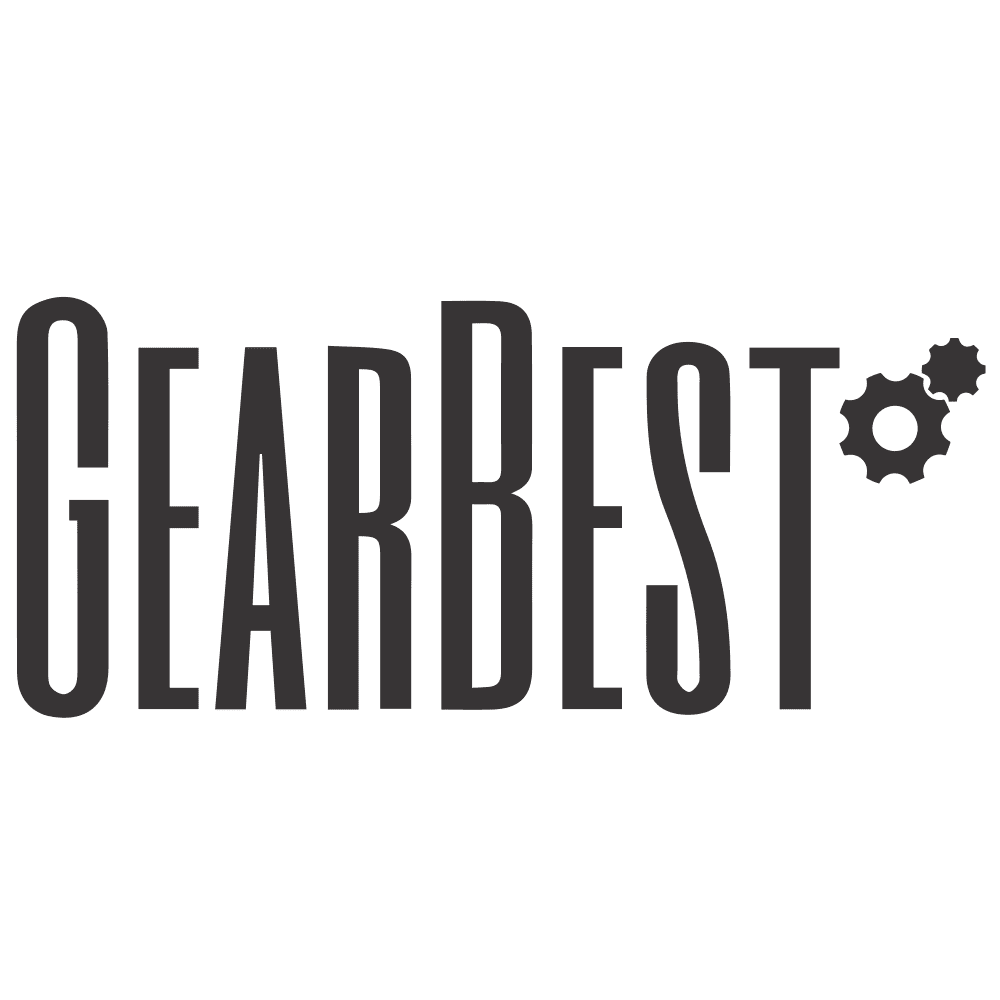 What do you think about Huawei Nova 2i? Is it still good for 2018? Write in comments below.
Huawei Nova 2i Video Review
Source: huawei