Recently, the Chinese companies have been releasing many new devices because the biggest sale of the year 11.11 is coming up.
In this article, I want to tell you about another exciting tablet. It is called HOTWAV R6 Pro.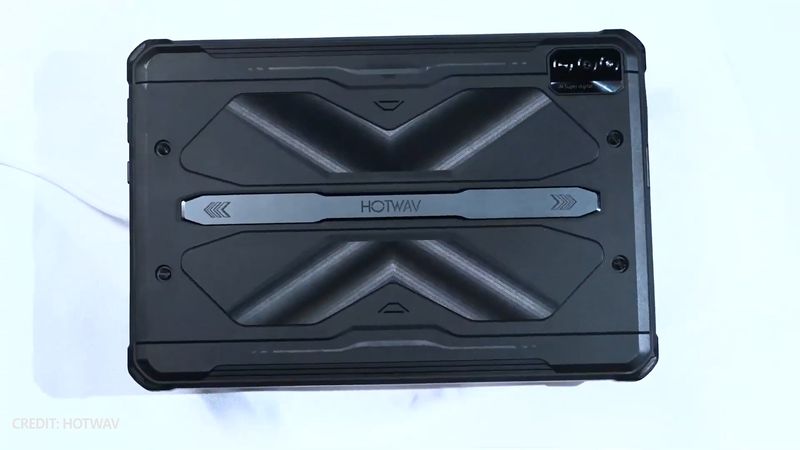 The main features of the new tablet are rugged design, 10.1-inch HD+ display, 15600mAh battery, 8GB of RAM and 128GB of storage.
The tablet will go on sale on Aliexpress from November 1st for the price of $220.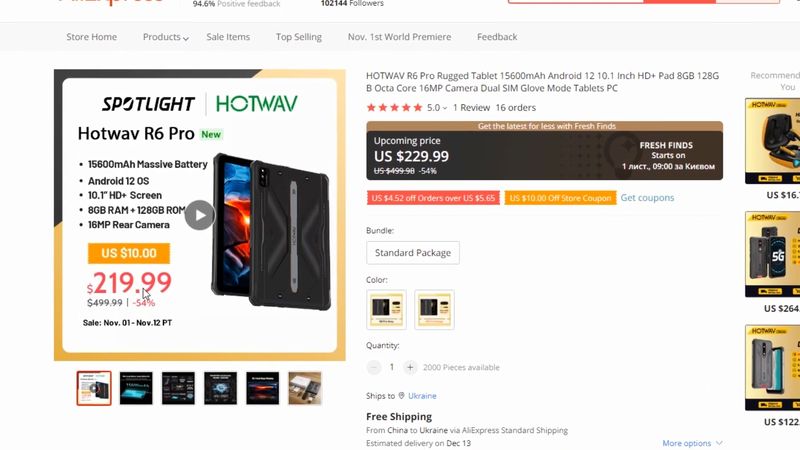 So, I have told you the main features of HOTWAV R6 Pro tablet, but let's take a closer look at it.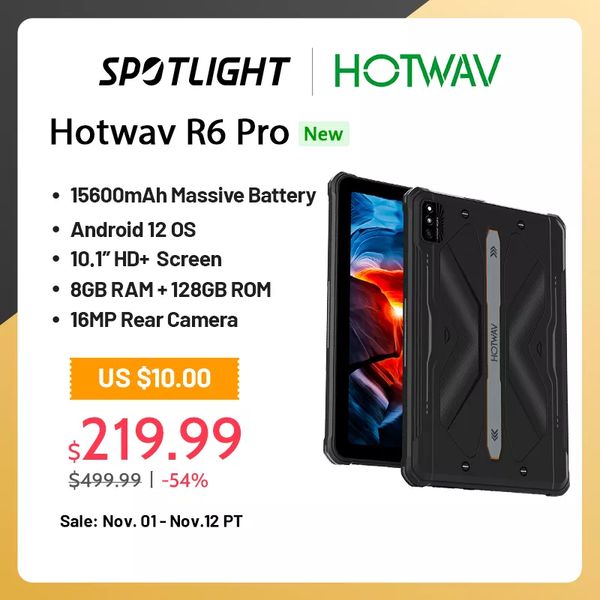 HOTWAV R6 Pro Rugged Tablet - Aliexpress
as of November 30, 2023 12:13 am
Design
You know, I have tested many rugged smartphones, but a rugged tablet is something new for me. However, I see many uses for this device in heavy jobs like factory employees, couriers, and you can use the tablet on hikes, fishing, etc.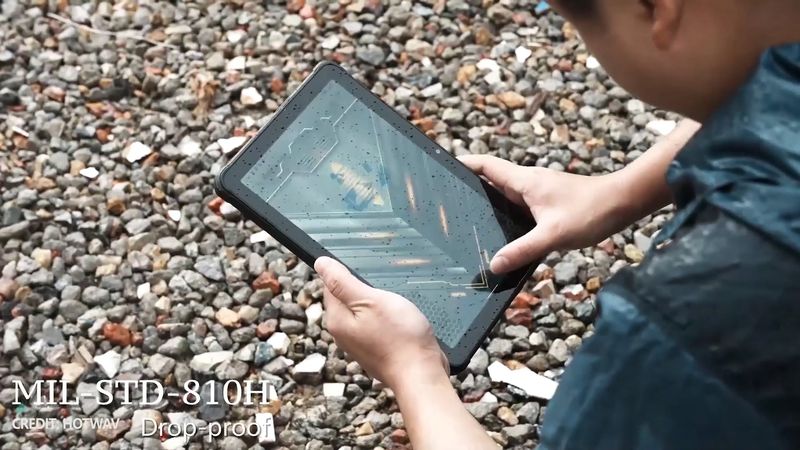 The new tablet comes with a very useful leather wrist strap, which is attached to the back panel. The strap allows you to hold the tablet more securely in your hands. This is very important in a tough job.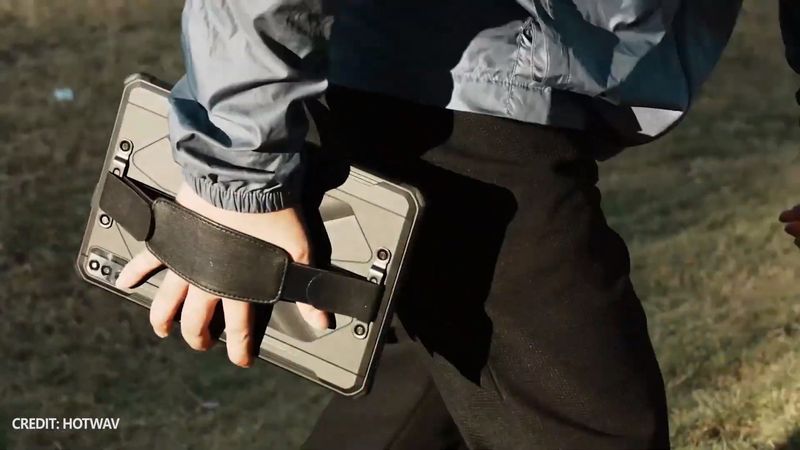 HOTWAV R6 Pro tablet has IP68, IP69K and military rating protection, so it is waterproof, dustproof and shockproof.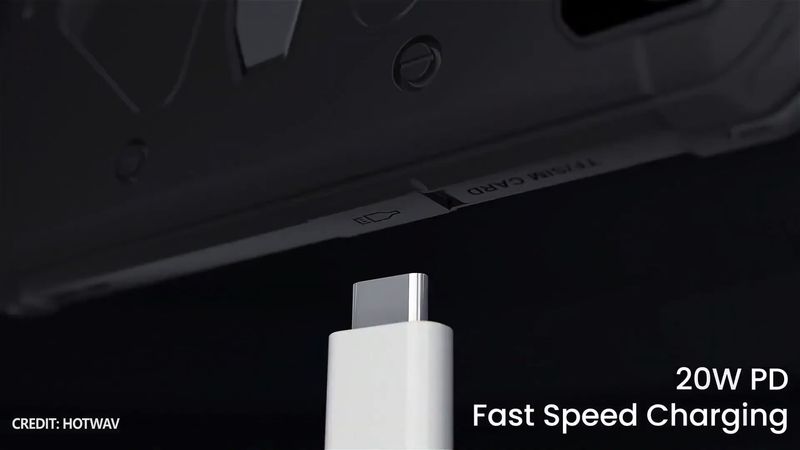 You should also know about dual speakers, dual SIM and microSD memory card slot, and USB Type-C port.
Camera
It looks like the tablet has dual main camera, but actually, there is only one 16MP sensor.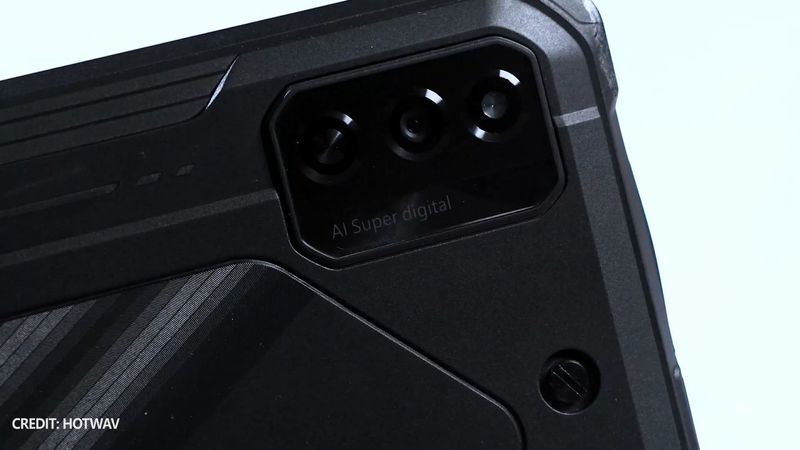 The front camera also has 16MP sensor.
Display
Talking about display of HOTWAV R6 Pro, it has a diagonal of 10.1 inches and HD+ resolution. You know, this is a budget tablet, so it has only HD+ resolution, but not Full HD+.
However, I hope the screen brightness will be enough. This is even more important for rugged tablet than high resolution, because you will most likely be using it outdoors.
Performance
The new tablet is powered by Helio G60 chipset. You know, this processor is from 2018, so you shouldn't expect a high performance from it.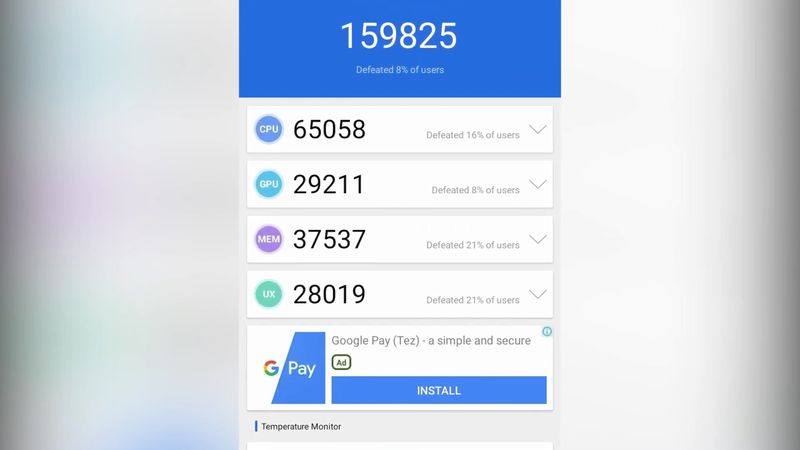 The mobile devices on this processor have about 160 thousand points in AnTuTu benchmark.
However, HOTWAV R6 Pro has 8GB of RAM and 128GB of storage. There will be no problems with multitasking.
You can also expand the internal memory with MicroSD memory card.
Battery
Perhaps the main feature of the new tablet is a big 15600mAh battery.
The manufacturer promises 18 hours of video playback and gaming, 20 hours of music playtime, and 900 hours standby time for the new tablet. That's very good.
Where To Buy?
So, I have already told you that HOTWAV R6 Pro tablet will go on sale on November 1st for the price of $220.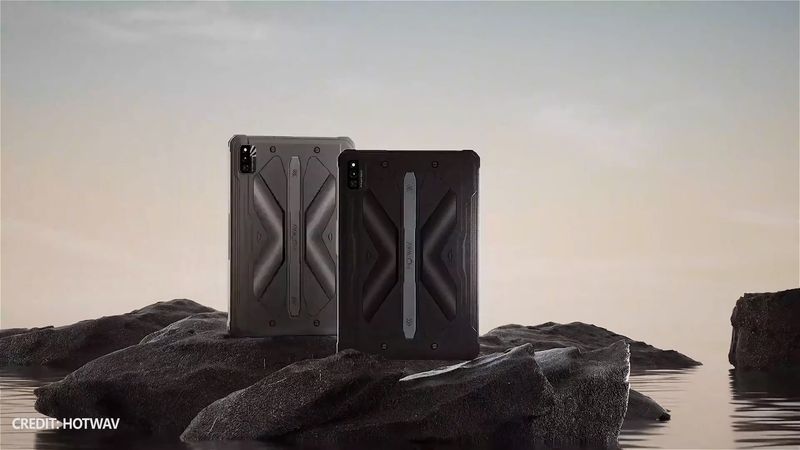 In my opinion, this tablet is not for everyone, because for this money, you can get a more powerful tablet with Full HD display. However, the rugged design and big battery are the advantages of HOTWAV R6 Pro.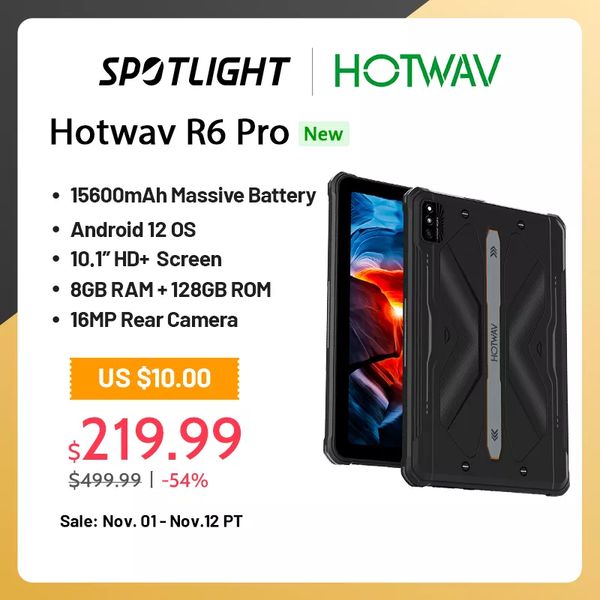 HOTWAV R6 Pro Rugged Tablet - Aliexpress
as of November 30, 2023 12:13 am