I have a new smartphone gimbal called Hohem iSteady X.  To be honest, I have never heard about Hohem company, so I am very interested in testing this device.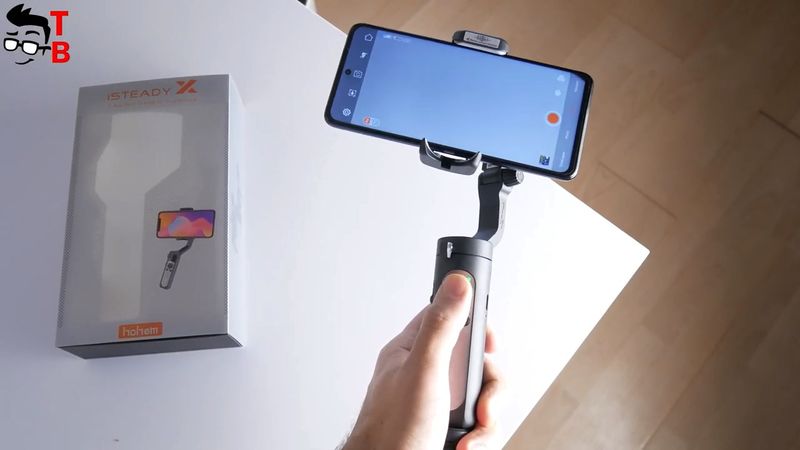 Perhaps, the main feature of this phone gimbal is the price – only $70. Also, it has a folding design, 3-axis stabilization, auto face tracking, and other features.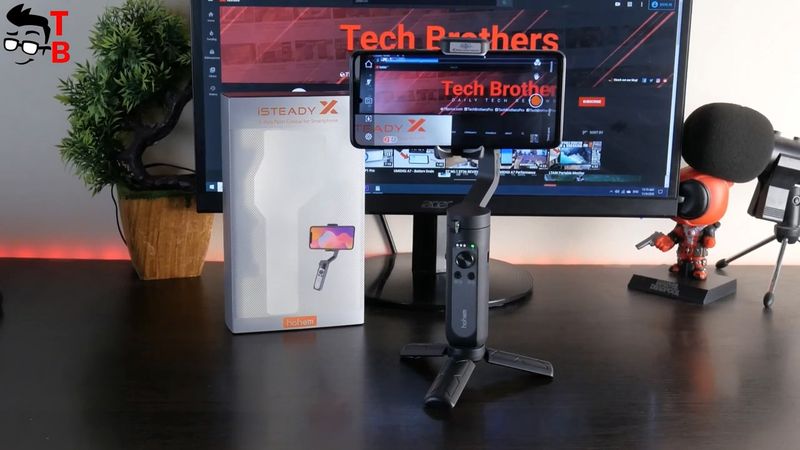 So, let's do unboxing and then talk about design, main functions, application, and watch videos that I shot on my phone with this gimbal.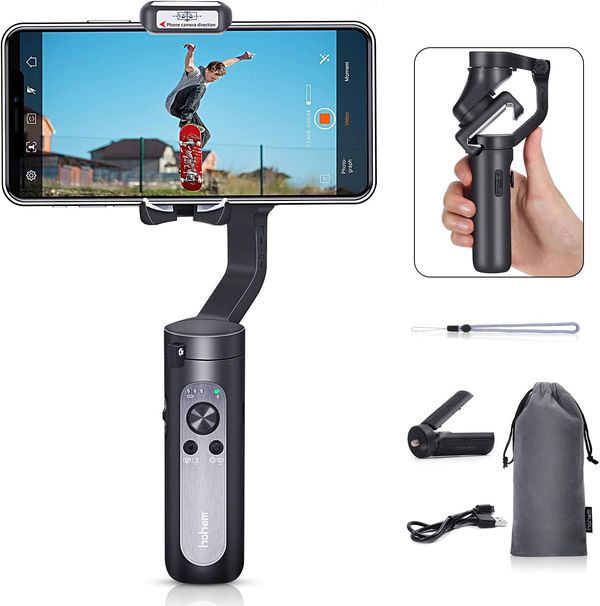 Hohem iSteady X - $10 OFF COUPON - Amazon
as of September 23, 2023 5:08 am
Unboxing
iSteady X smartphone gimbal comes in this box.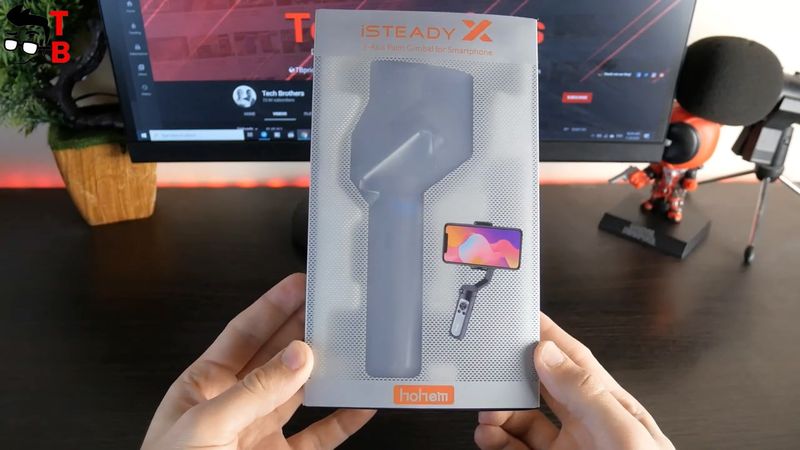 On the front, we can see that this is a 3-axis palm gimbal for smartphone, while on the back, there are main features, QR code to download application and QR codes to social media accounts.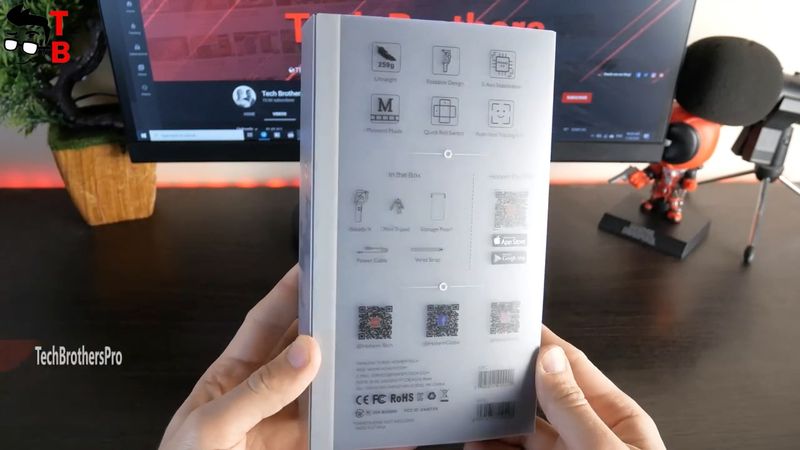 Inside the box, there is a gimbal itself, a mini tripod, a storage pouch, a power cable, and a wrist strap.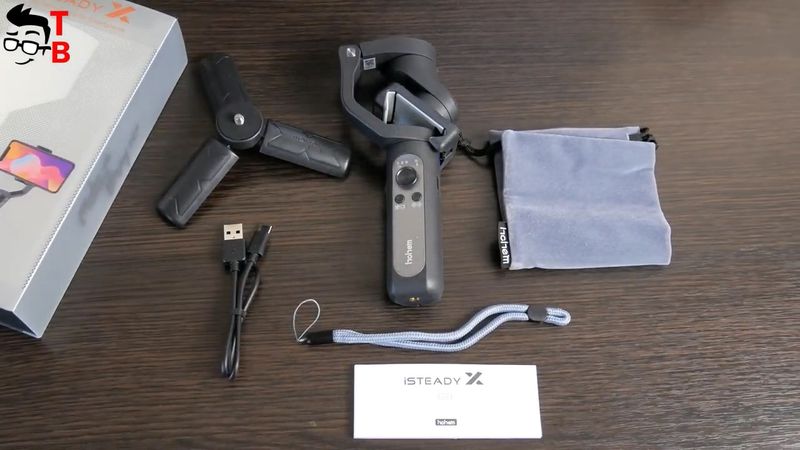 You know, this is a standard package for smartphone gimbals. Almost all of them have tripods and storage bags.
Design
iSteady X is a compact phone gimbal with a folding design, but it is not pocket. However, you can use a special bag to carry and store the gimbal.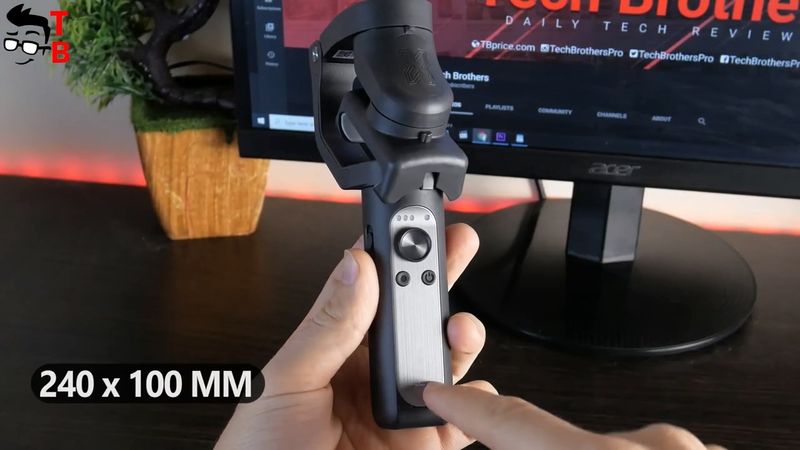 The dimensions are 240 by 100 mm. On another side, the device is very lightweight – only 259 grams.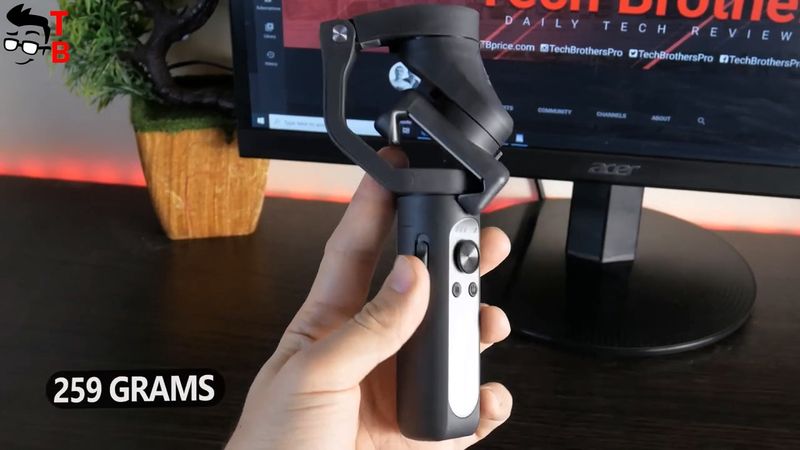 There is a hole for a tripod and another hole for the wrist strap on the bottom.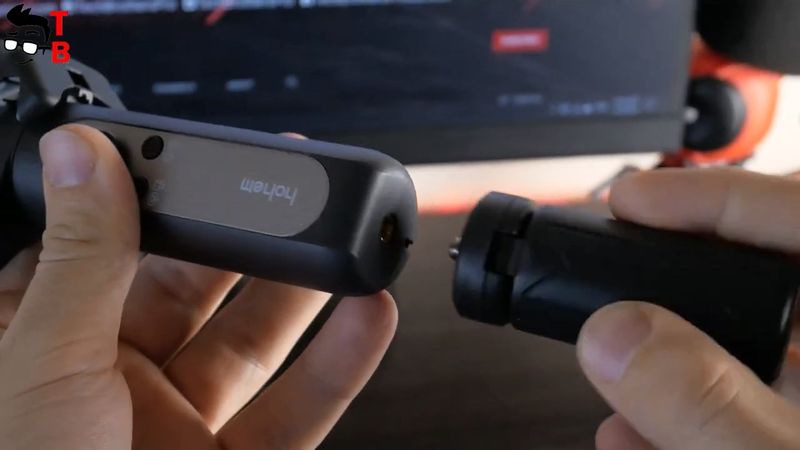 On the left side, there is a zoom trigger, and USB Type-C charging port on the right side.
The control panel has three power indicator lights and Bluetooth indicator light. There is also a joystick and two buttons with different functions. We will talk about them a little later.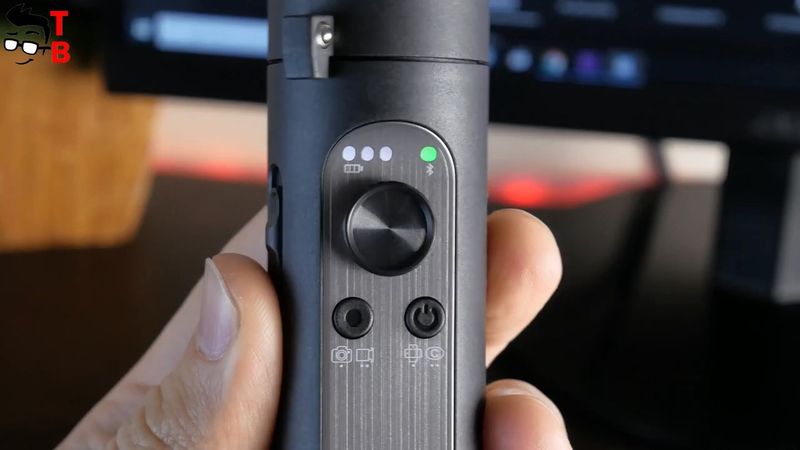 In general, the build quality of the iSteady X gimbal is quite good. It is comfortable to hold in one hand, and most importantly, it is lightweight.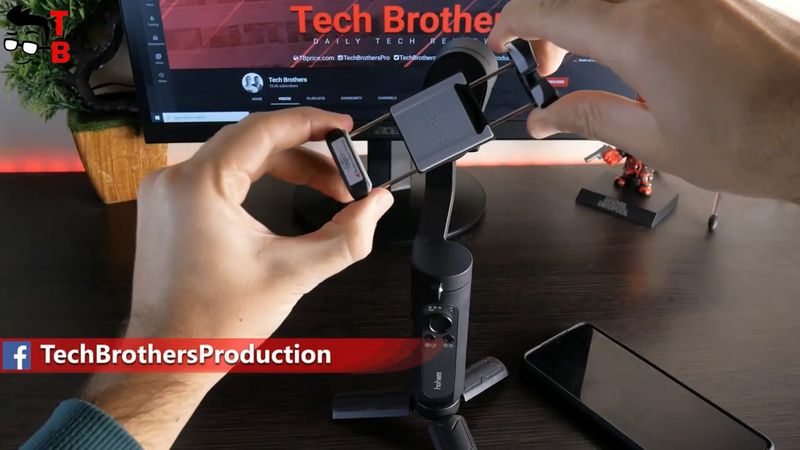 By the way, I forgot to tell you about compatible phones. You can use both iPhone and Android mobile devices, but the maximum weight should be 280 grams, the thickness under 11 mm and width from 55 to 90mm. Fortunately, I can use my Poco X3 smartphone with this gimbal.
Features
First, I want to show you all the features of this gimbal, and then we will use it in practice.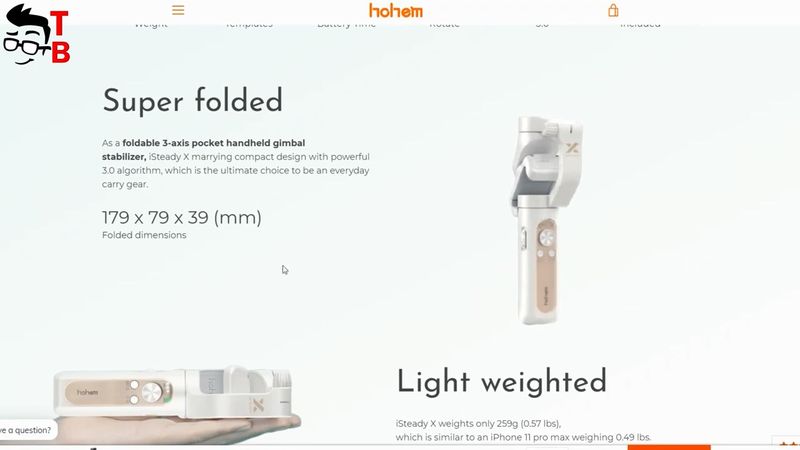 So, the first feature of Hohem iSteady X gimbal its folding design. We have already told you about the dimensions, weight, and compatible devices.
The new phone gimbal uses the iSteady 3.0 algorithm. Together with upgraded motor, they provide good stabilization while shooting video.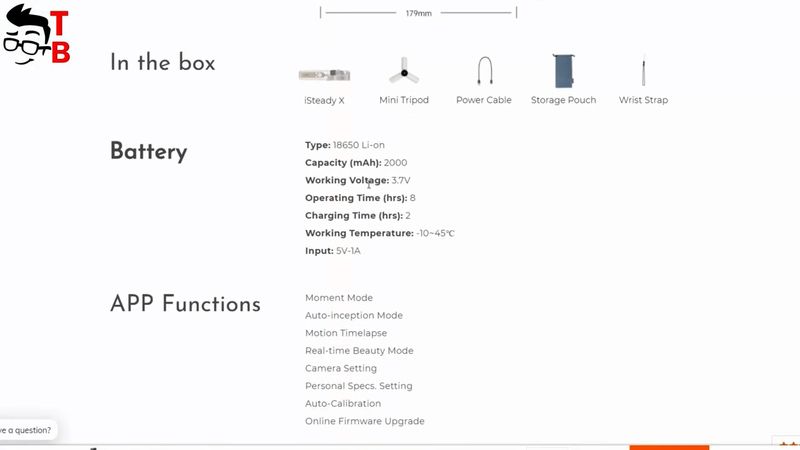 Also, the new algorithm allows the gimbal to rotate the phone automatically.
There are some interesting shooting modes, such as face tracking mode, inception, timelapse, and dolly zoom.
You can also read the full specifications list on the official website.
Activation
The manufacturer says that you need to activate a gimbal before using it. For that, download the app called Hohem Pro on your smartphone.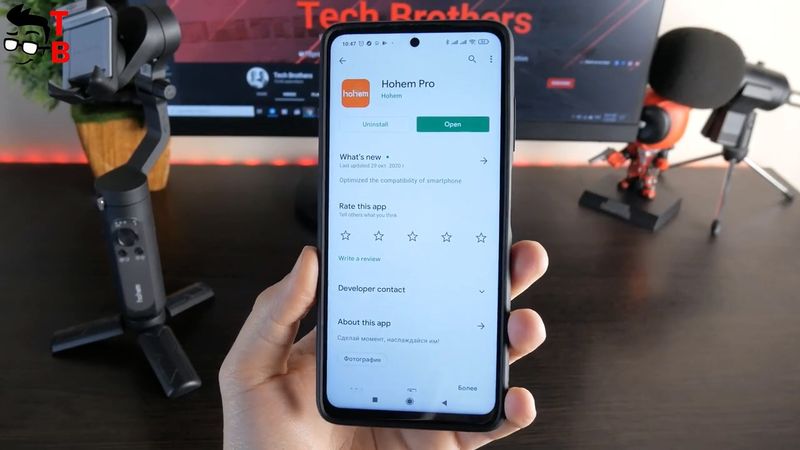 Then, register and login to the app.
Now, you can mount the phone on a gimbal and balance it.
Power on the gimbal and you will see that the Bluetooth light will flash red and green.
After that, enable Bluetooth on your phone, and open the app again. The gimbal will be detected automatically, and you just need to tap on Connect. That's all!
Now, let me show you the functions of the gimbal, and then we will return to the app.
Functions
As I already said, the gimbal has two multifunctional buttons. You can press and hold the right button to power on a gimbal. You can also press it once to change from portrait to landscape modes.
The left button allows changing video and photo modes, as well as front and rear cameras.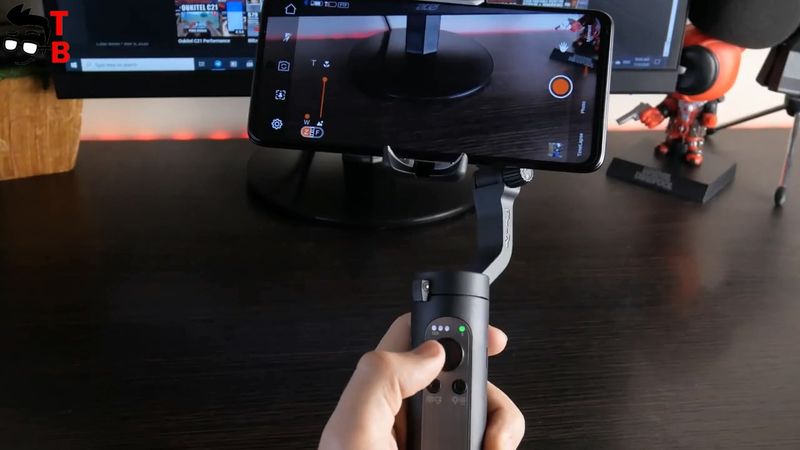 There is also a trigger on the left to zoom the video or photo.
As you understand, the joystick is to move a smartphone.
Actually, that's all functions on a gimbal itself. If you want to use other functions, for example, face tracking, selfie stick mode, time-lapse, and others, you need to open the app.
Application
When you open the app, there are tutorial videos on how to use the gimbal and its functions, such as gesture control, object tracking, mounting and balancing, etc. It is better to watch all these videos before using a gimbal.
When you are ready, press on the Start recording button in the right top corner.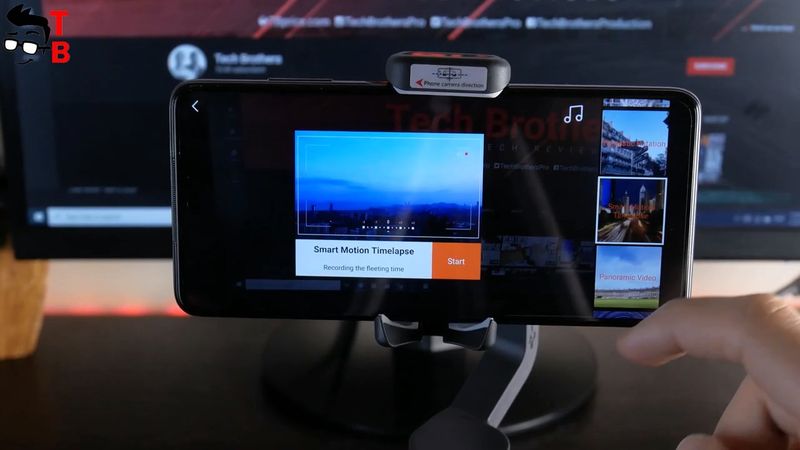 Here you can choose the shooting mode, such as timelapse, photo, video, and moment with panoramic video, smart motion timelapse, fantastic rotation, dolly zoom, and inception.
There is also a gesture control icon and many filters.
On the left, you can turn on/off the flashlight, change the front and rear cameras, face and object tracking, and settings menu.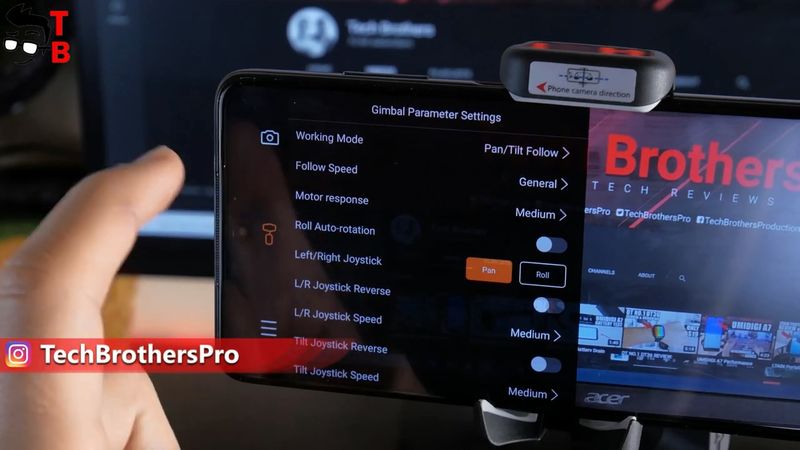 In the settings menu, you can choose the working mode, follow speed, motor response, roll auto-rotation, left and right joystick, and other options.
There are also video settings, where you can choose video resolution, photo size, timer, grid, zoom speed, and professional mode, as well as general settings with the device name, firmware, and Bluetooth version.
Battery
Talking about the battery, it has a capacity of 2000mAh. It provides 8 hours of using a gimbal. This is very good.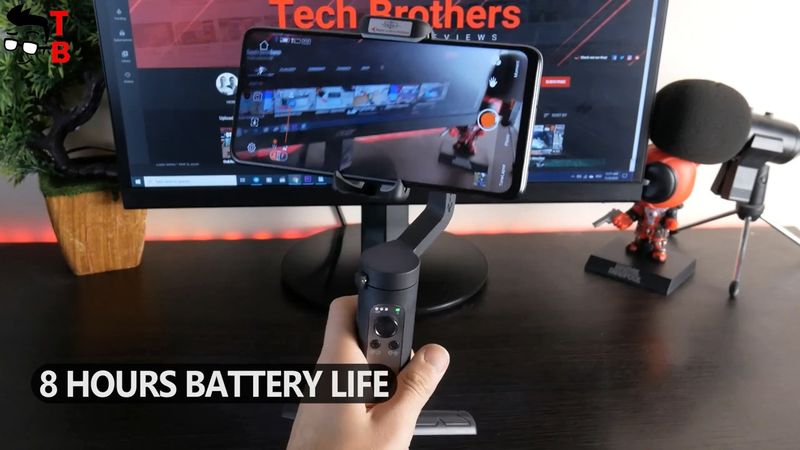 The charging time is about 2 hours.
Videos
I shot the video on my Poco X3 smartphone with built-in stabilization, and then I turned it off and shot the video with iSteady X gimbal.
You know, when you use built-in stabilization on smartphone, then the video quality is a little worse. So, it's better to use a phone gimbal than the built-in stabilization on a mobile device for better video quality.
Also, iSteady X gimbal has many useful modes, such as face tracking, all lock mode, sport mode, and others.
High iSteady X: Conclusion
Hohem iSteady X is one of the most affordable smartphone gimbals on the market – only $80. However, it stabilizes the video very well. Also, it has many different shooting modes.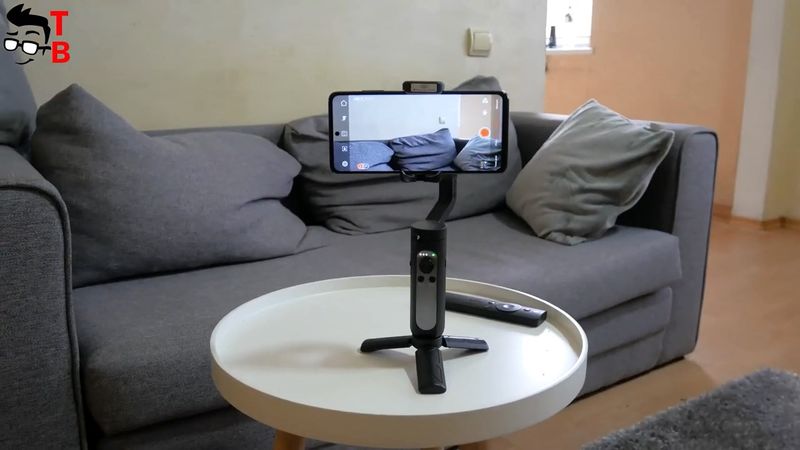 I think it is a good phone gimbal for a beginner video maker or traveler. It is compact, lightweight, and comfortable, but has many useful functions.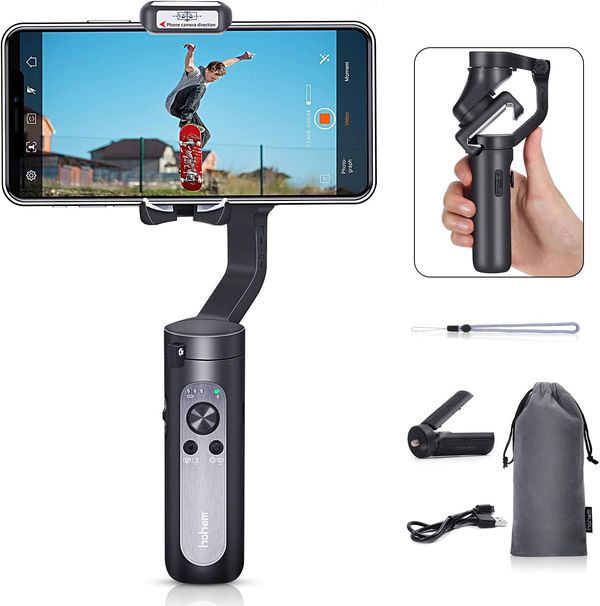 Hohem iSteady X - $10 OFF COUPON - Amazon
as of September 23, 2023 5:08 am