Most likely, you have a selfie stick, but are you still using it? I don't think so. The simple selfie sticks are not relevant in 2021. However, Hohem Company released a new upgrade of a selfie stick. This is a smart selfie stick tripod with 360 degrees AI tracking. It is called iSteady Q.
By the way, we have already tested the product from Hohem Company, but it was a phone gimbal – iSteady X. You can watch the review about it by the link in the description.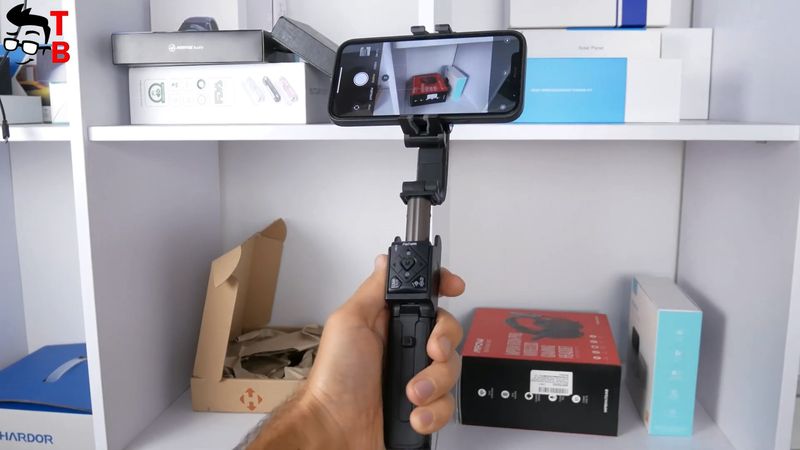 The new iSteady Q selfie stick has 360 degrees POV rotation, single-axis stabilizer, face and object tracking, detachable remote control, integrated tripod.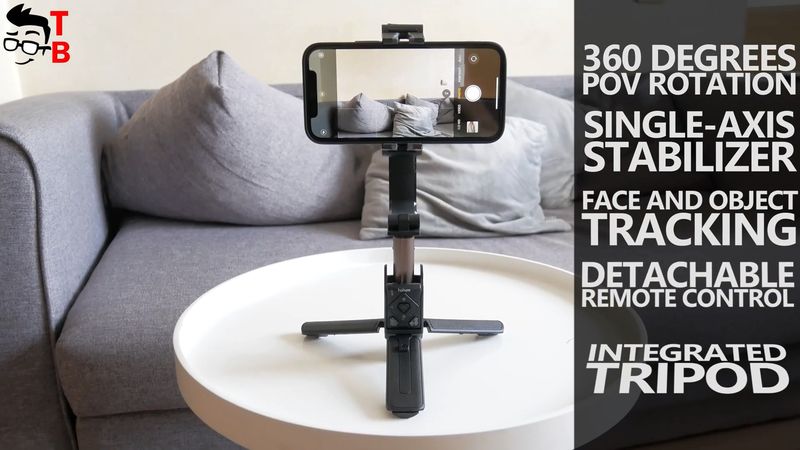 I think that iSteady Q is a 3-in-1 device: selfie stick, tripod, and stabilizer. Right now, there is a project on Kickstarter, and you can buy the new stabilizing stick for only $29. I will leave the link in the description under the article.
OK, let's do unboxing and test all the functions of this gadget.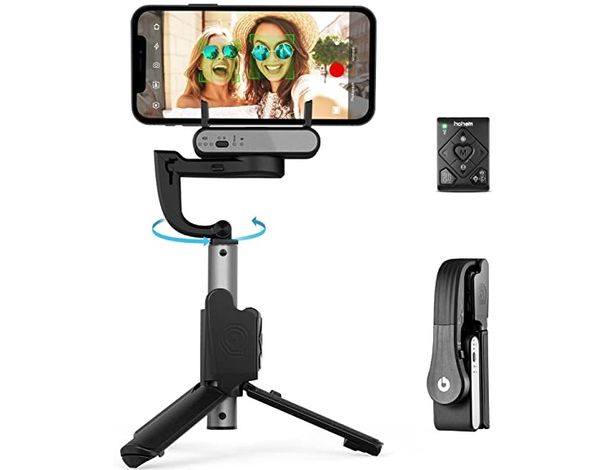 hohem iSteady Q - Selfie Stick Tripod with Face Tracking - Amazon
as of August 31, 2023 3:41 pm
Unboxing
The box of Hohem iSteady Q looks like this. It is very colorful and bright. There are main features of a selfie stick on the back.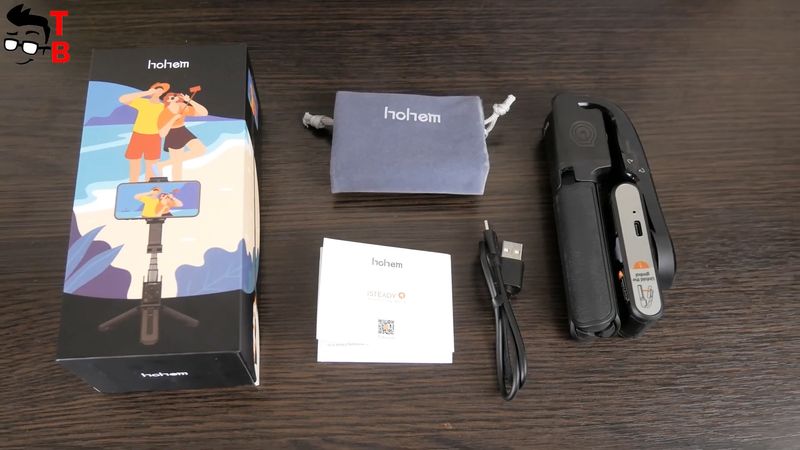 Inside the box, we have a stabilizing stick itself, charging cable, storage pouch, and user manual. That's all!
Design
iSteady Q looks like a phone gimbal, but it has only one axis.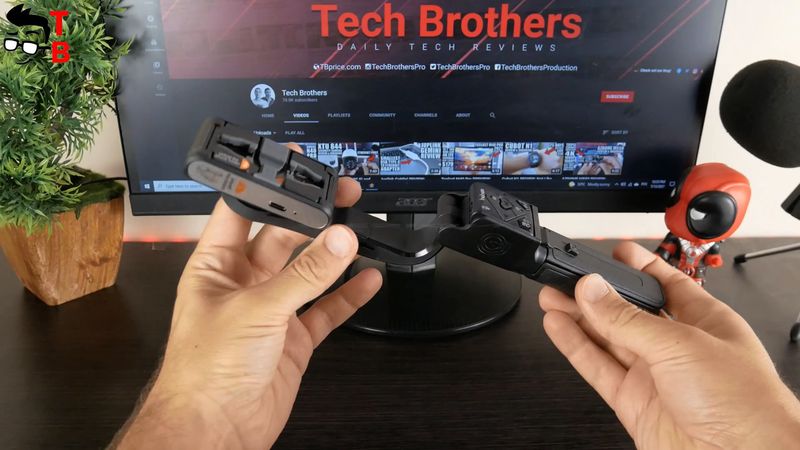 You don't even see an extendable stick until you pull it. The length of the stick is 550 mm.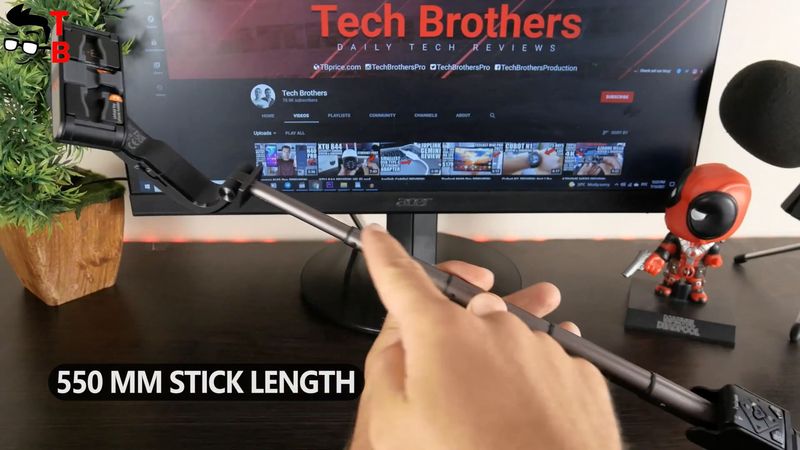 The handle of the selfie stick is also a tripod.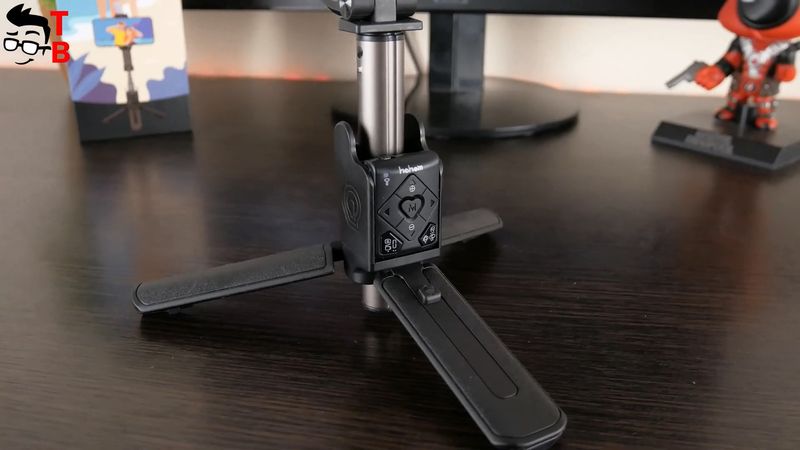 On the front, we can see a control panel, but you can remove it and use it as a remote control. We will talk about control functions a little later.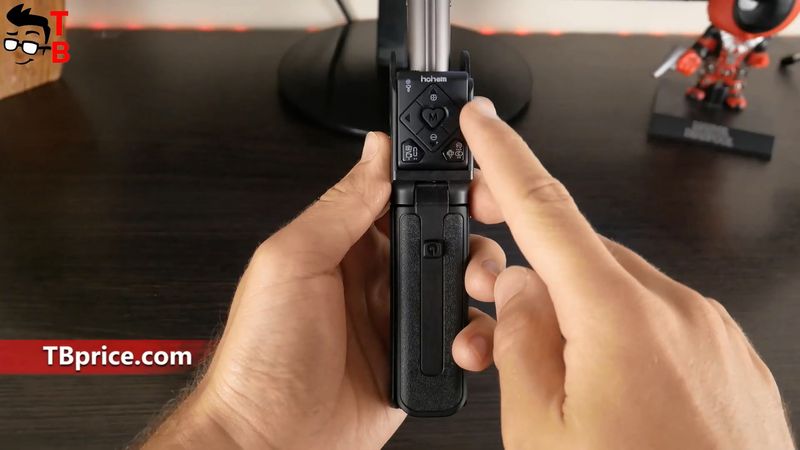 iSteady Q also has a phone clamp, but it is not a simple phone clamp-like other selfie sticks have, because it is equipped with 360 degrees infinite rotary motor.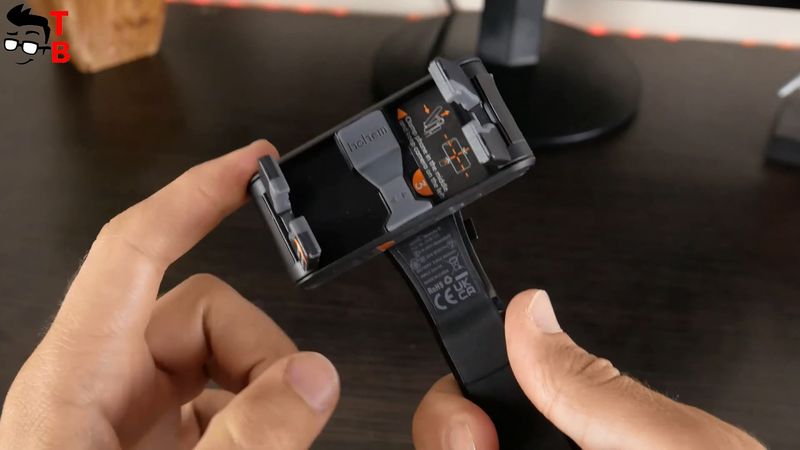 There is also a motor lock on the right side if you want to use the device as a selfie stick without stabilizing.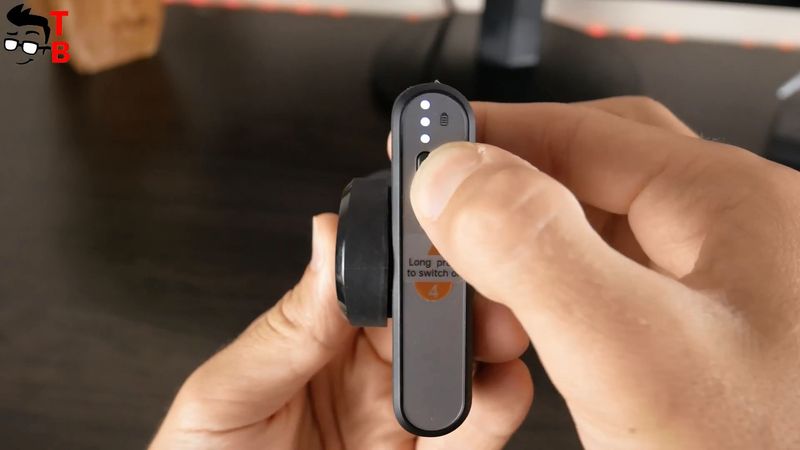 The phone clamp has a power/mode switching button, battery indicator, mode, and Bluetooth connection indicators.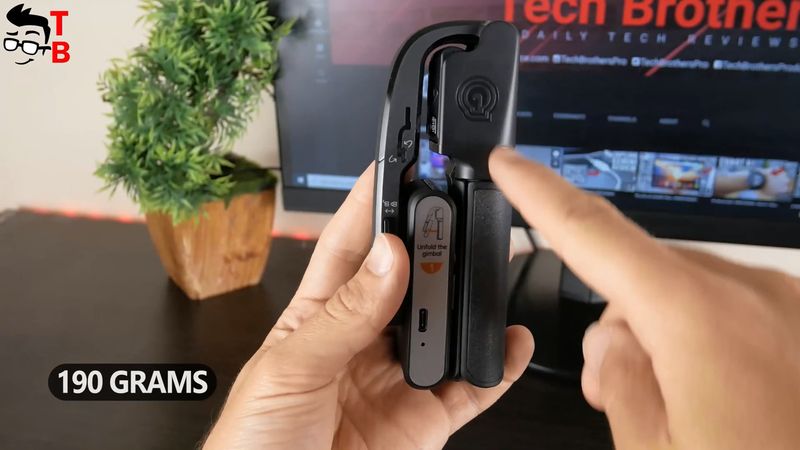 The manufacturer says that iSteady Q is perfect for travel because it is compact and lightweight. The weight is only 190 grams, and the size when folded is 140 by 55 by 35 mm.
Now, let's talk about the control functions of the new smart selfie stick from Hohem.
Control
The remote control has many buttons. Let me talk about them. First, there is a power on/off switch on the top.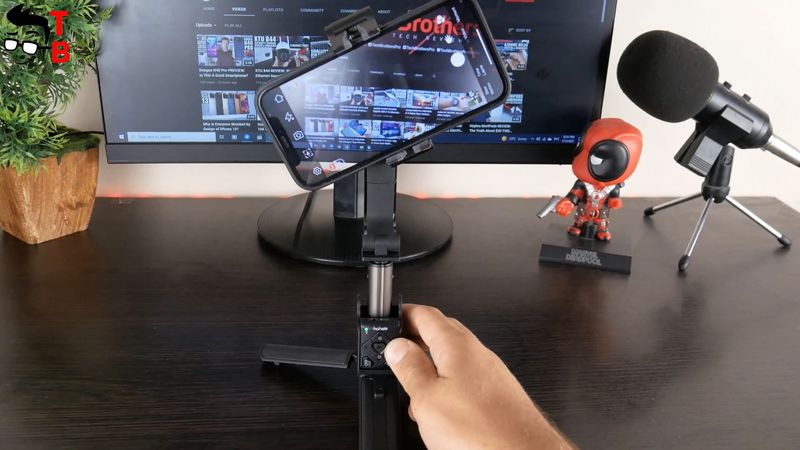 Then, there are navigation buttons in the center. You can long-press left or right to control the rotation of stabilizing stick.
The long-press up/down buttons to zoom in/out.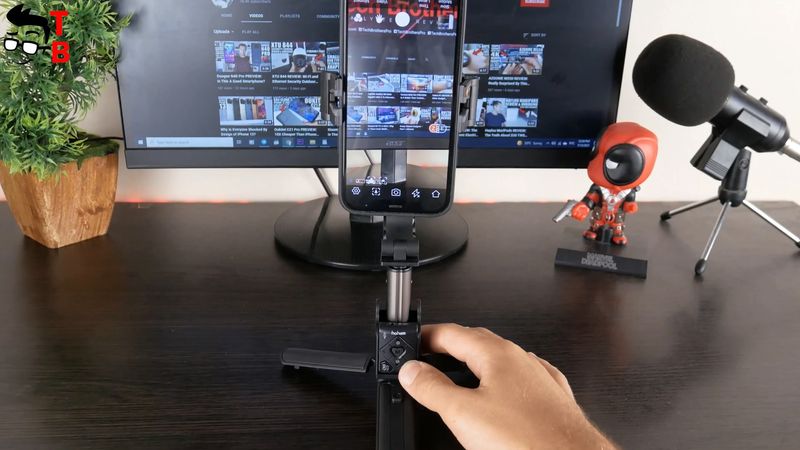 In the center of the navigation buttons is the M button. You can single press on it to activate lock mode. The double press activates POV Follow mode.
There are also two buttons to the left and right of navigation buttons. The single press on the right button switches the landscape and portrait modes. You can double press on it to recenter the gimbal. A triple press is auto rotation.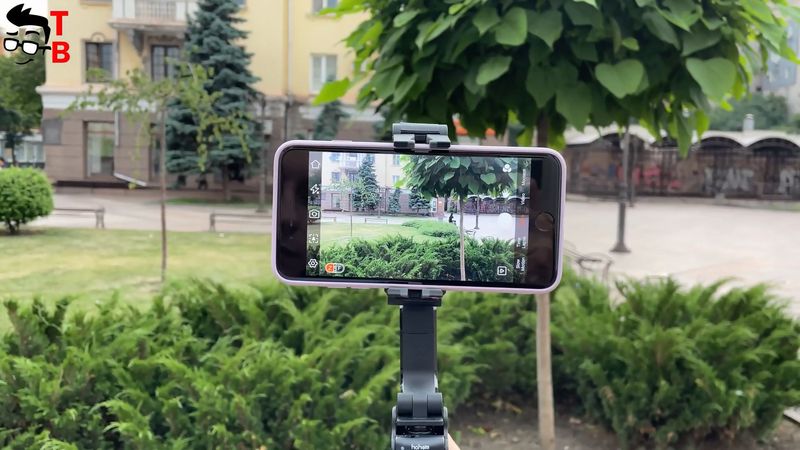 The last one is the shutter button. A single press on it takes a photo or video. The double press switches between photo and video modes. A triple press switches between front and rear cameras.
Please, note that all these functions are available in the companion app. It is called Hohem Joy. Let's take a closer look at it.
App
Hohem Joy app is available on Android and iOS devices.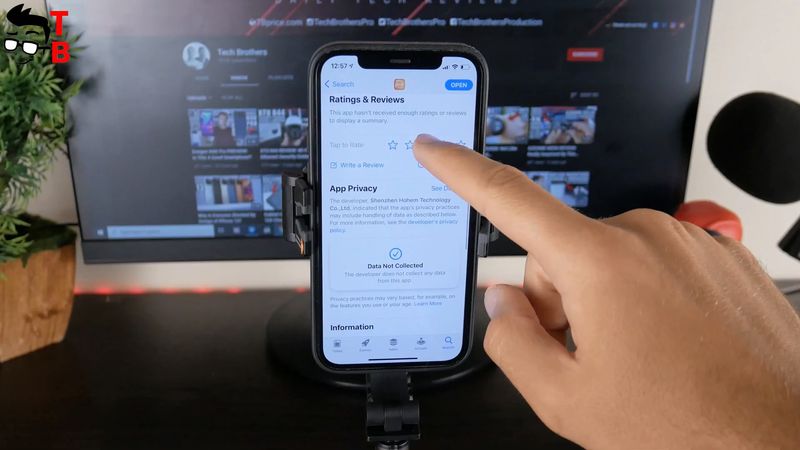 In the app, we have many shooting modes, such as slow-motion, time lapse, photo, video, and moment.
Next to the shooting modes are four icons, such as filters, gesture control, shutter button, and gallery.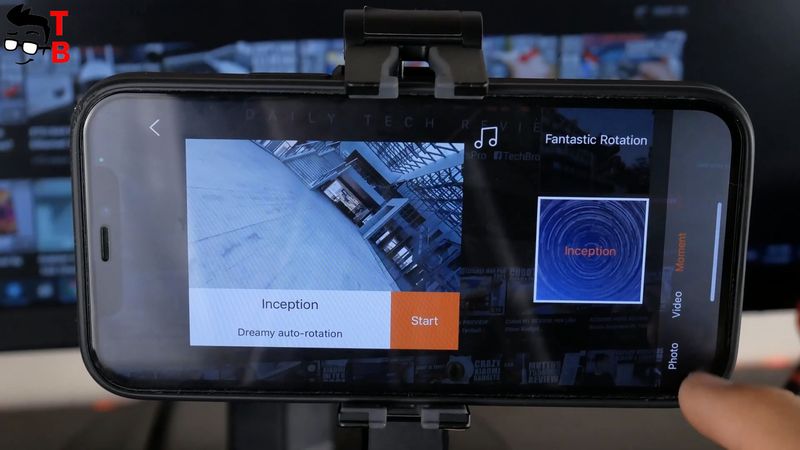 On the left side of the screen, there are another five icons, such as home, flashlight, change front/rear cameras, face or object tracking, and settings.
In the settings, we can change a video resolution, choose a grid, zoom speed, timer and turn on/off professional mode.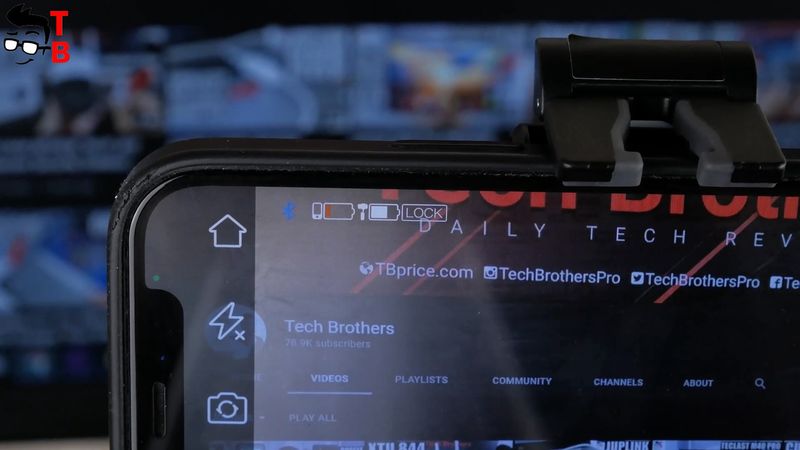 You can also see the Bluetooth connection icon, smartphone battery level, gimbal battery level, and gimbal mode in the top left corner.
By the way, I want to show you the difference between lock and POV follow mode.
Modes
This is a lock gimbal mode. As you can see, the smartphone doesn't move. It is better to use when you go and shoot a video.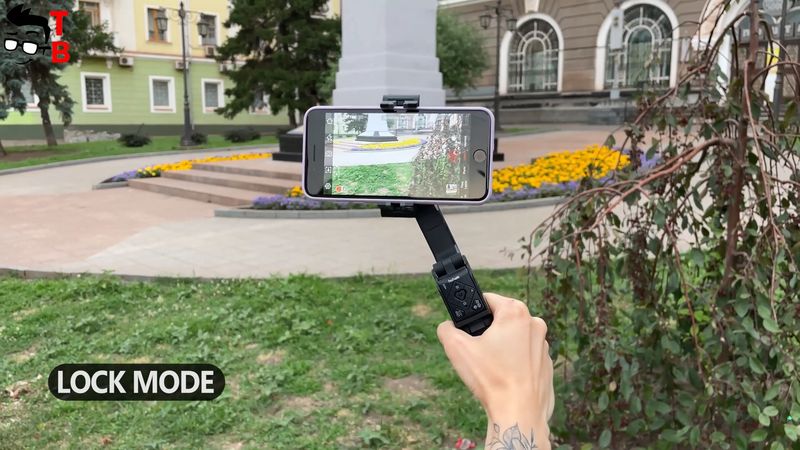 And this is a POV follow mode. The smartphone moves smoothly when you move the stabilizer.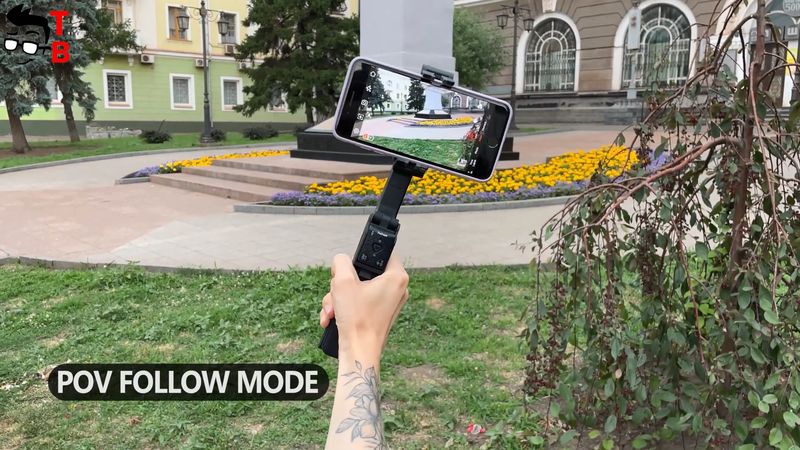 As I already said, iSteady Q has face-tracking mode. It looks like this.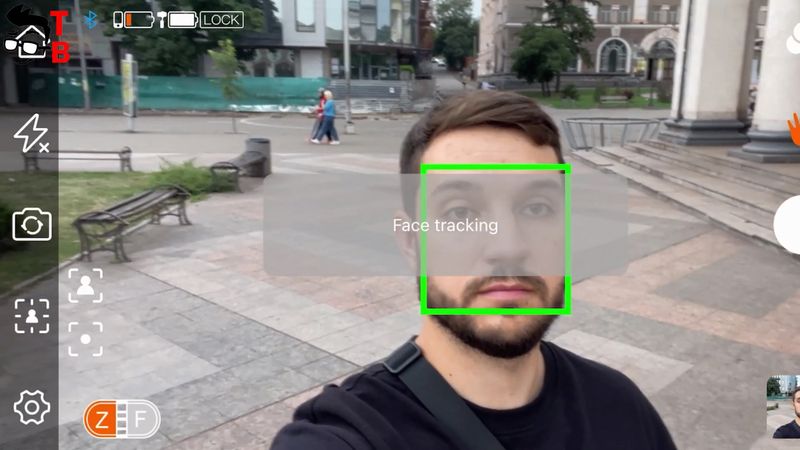 There is also gesture control. You can use custom gestures to take a photo or video.
There are also smart video templates in the app, and they are called Moments. Using the templates, you can do the videos like these.
Conclusion
You know, for the price of $30, iSteady Q is an excellent smart selfie stick. However, it is not just a selfie stick, but also a tripod and even a one-axis stabilizer with lock and follow modes.
In addition, there is a useful remote control.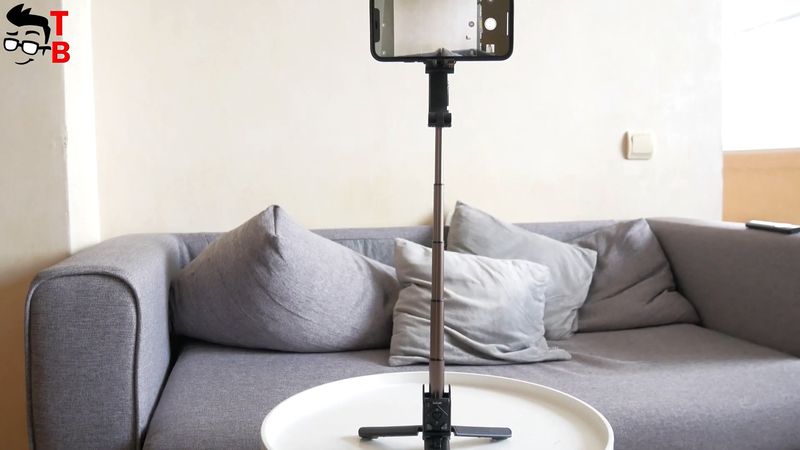 The application is another feature of iSteady Q, because there are many useful functions, such as face tracking, gesture control, slow motion, time lapse, and many others.
So, iSteady Q is much better than others selfie sticks, and it is really affordable – only $30.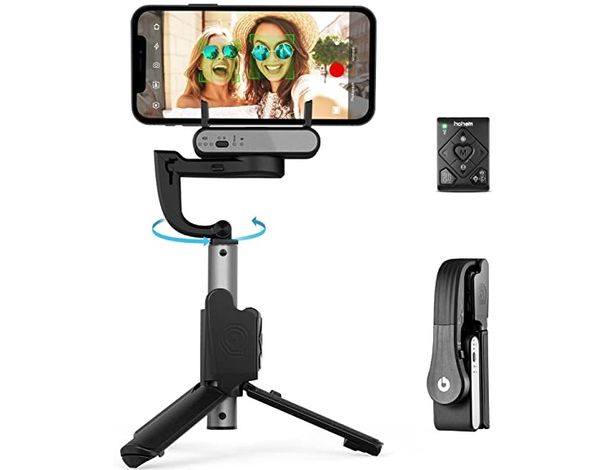 hohem iSteady Q - Selfie Stick Tripod with Face Tracking - Amazon
as of August 31, 2023 3:41 pm