I have a new product for the best productivity in 2023. It is called HiDock, and this is a 3-in-1 device, such as speakerphone, voice recorder and USB-C Hub.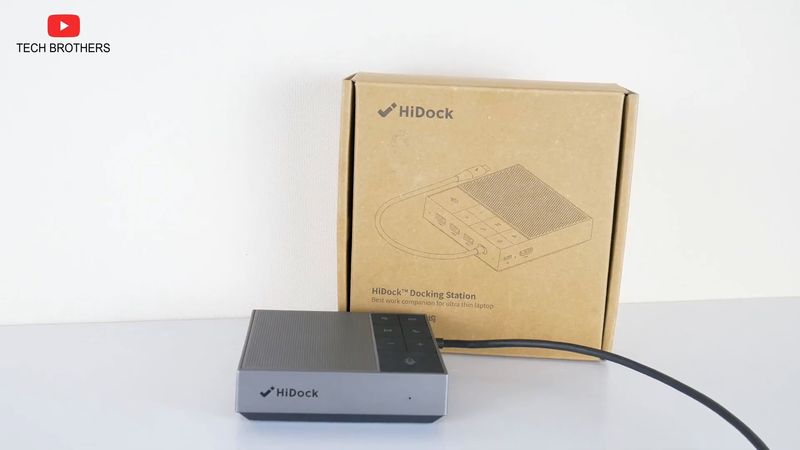 Actually, it is the new project on Kickstarter. You can back it right now and receive a HiDock with $40 discount – just about $112.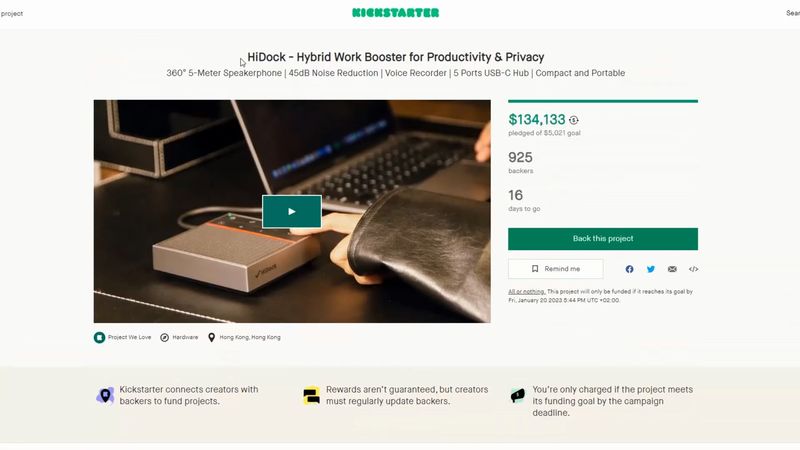 OK, we will test all the ports of the USB hub, as well as a microphone quality of the new device.
However, let's start with unboxing.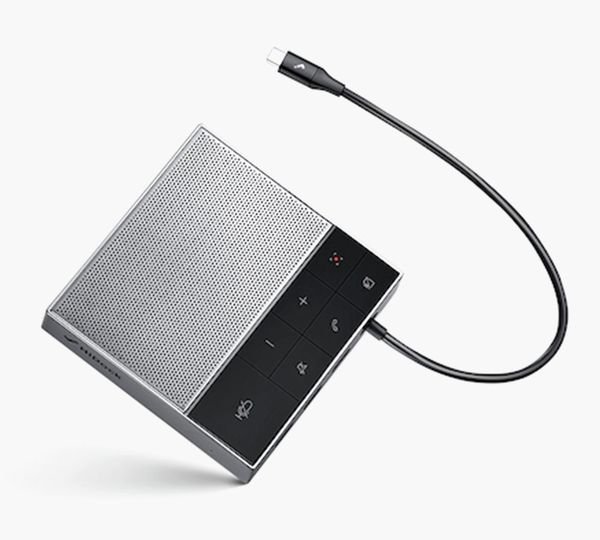 HiDock - Hybrid Work Booster for Productivity & Privacy
as of January 6, 2023 7:28 am
Unboxing
So, the HiDock comes in a cardboard box.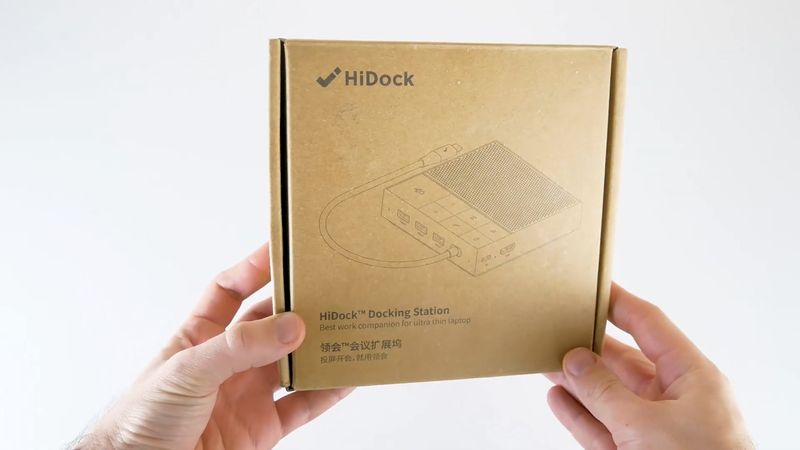 There is the image of a docking station on the front. By the way, there are Chinese inscriptions on the box and user manual, because this is a Hong Kong based company.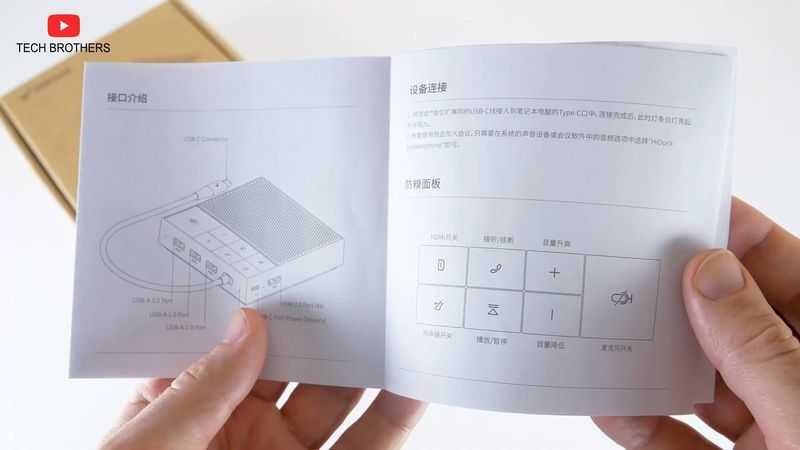 Inside the box, there is only HiDock and user manual.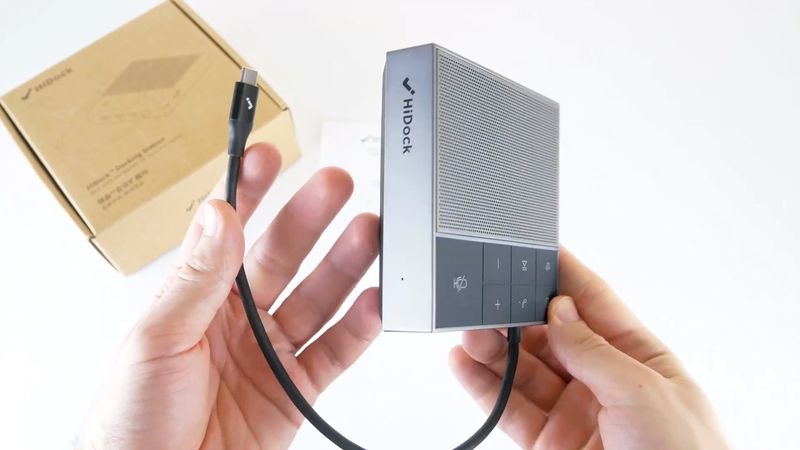 We can also read a quick usage guide on the inside of the box.
Design
You know, HiDock is a companion for ultra-thin laptops. If you have a thin laptop, such as the latest MacBook, you probably already use a USB hub. If not, you definitely need one.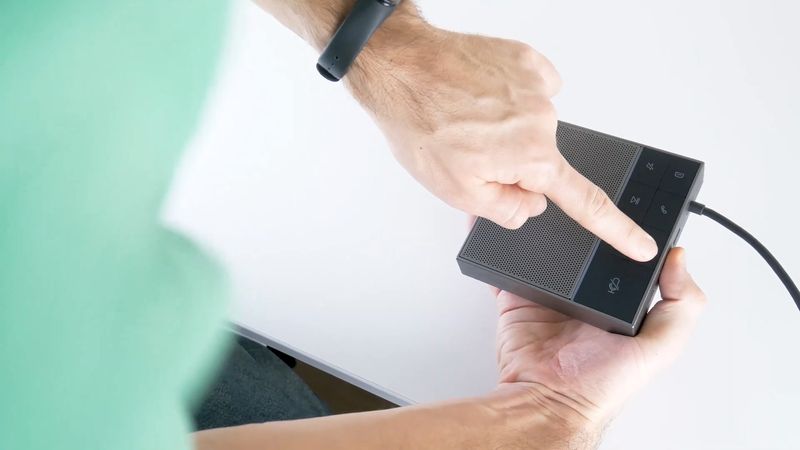 HiDock has a large speaker grille on the top, as well as control buttons. We will talk about them a little later.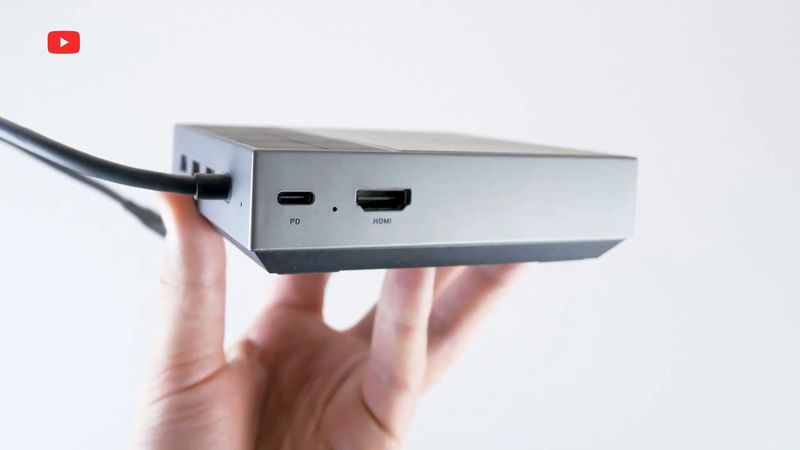 Then, there is HDMI 2.0 port and USB-C port on the left side.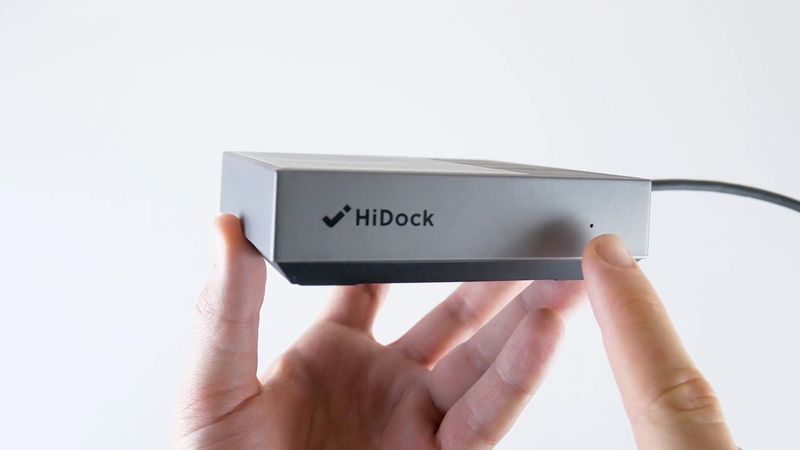 We can see HiDock logo and microphone hole on the right. Actually, this device has four omnidirectional microphones.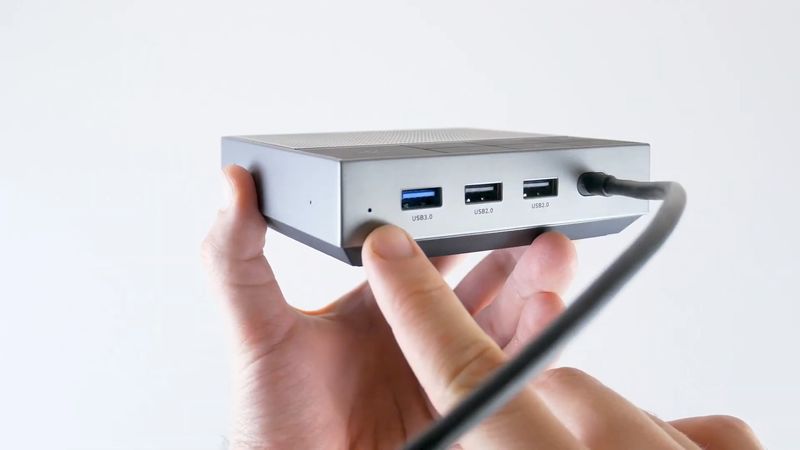 USB-A 3.1 and two USB-A 2.0 are located on the back. HiDock also has a built-in USB-C connector.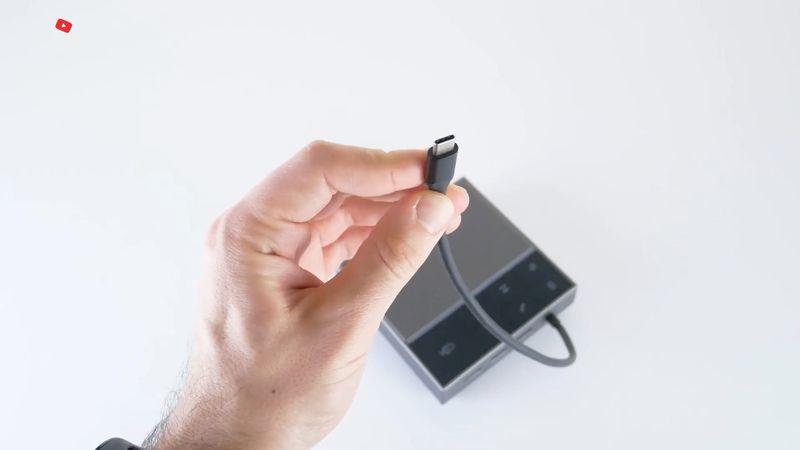 You know, HiDock is a little bigger and heavier than I expected.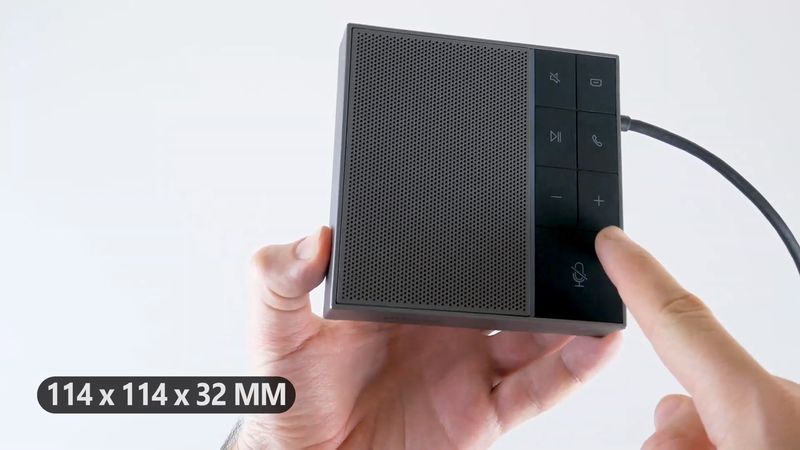 The dimensions are 114 x 114 x 32 mm. The weight is 340 Grams.
However, do not forget that it is not only a USB hub, but also a speakerphone.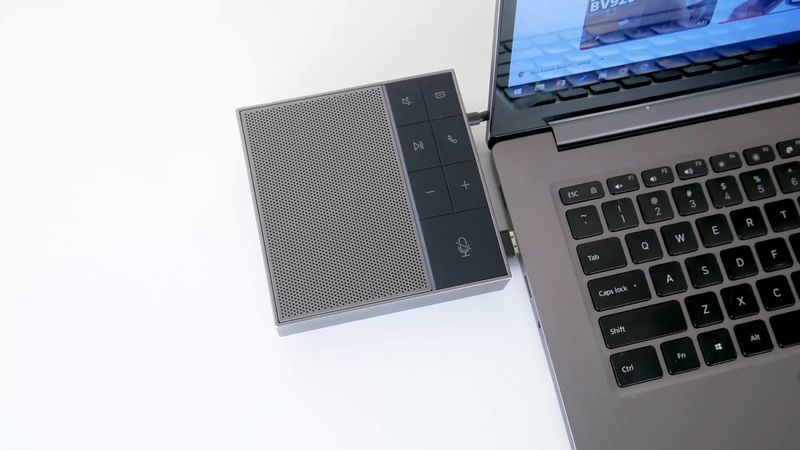 By the way, have you noticed that HiDock looks awesome with my laptop? They are the same color, although the HiDock body is made of plastic.
Control
The control buttons on the HiDock have a rubber coating, and you have to press them quite hard to activate. The control panel even has the name of AntiOops or ZeroOpps.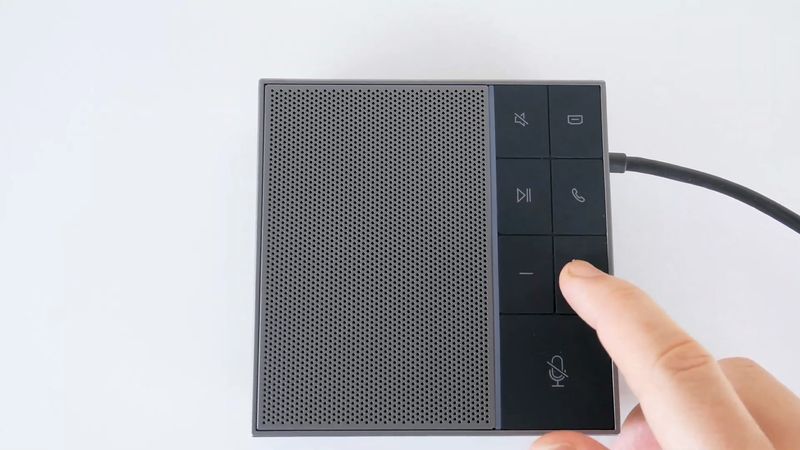 There is HDMI on/off button, speaker on/off button, answer or end a call, play/pause a music, volume up and down, and a big microphone mute button.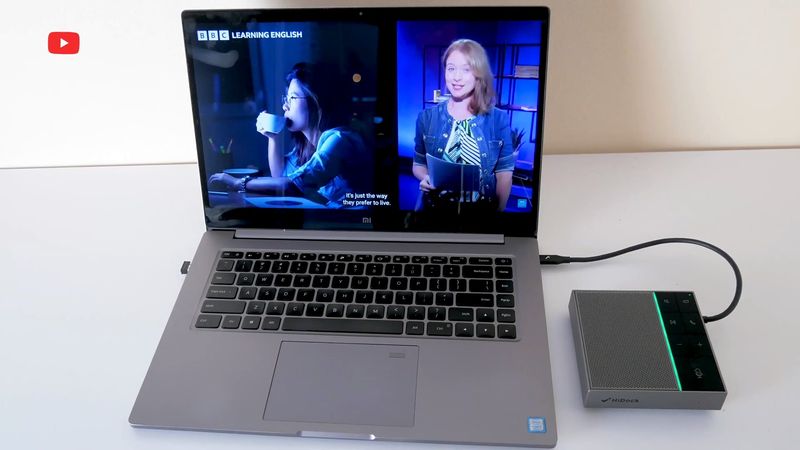 The speaker grille is about twice the size of the control panel.
Speaker
The manufacturer says that it is a 1.75-inch High-Fidelity speaker. Let's check its quality and volume.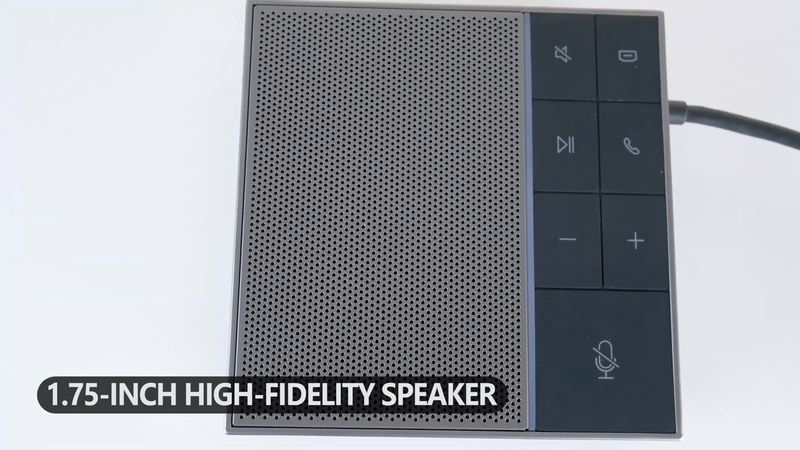 Microphone Test
Now, let's talk about microphone quality, because it is probably the main function of this device.
As I already said, HiDock is equipped with four omnidirectional microphones. They capture the voice at 360 degrees and a distance of up to 5 meters.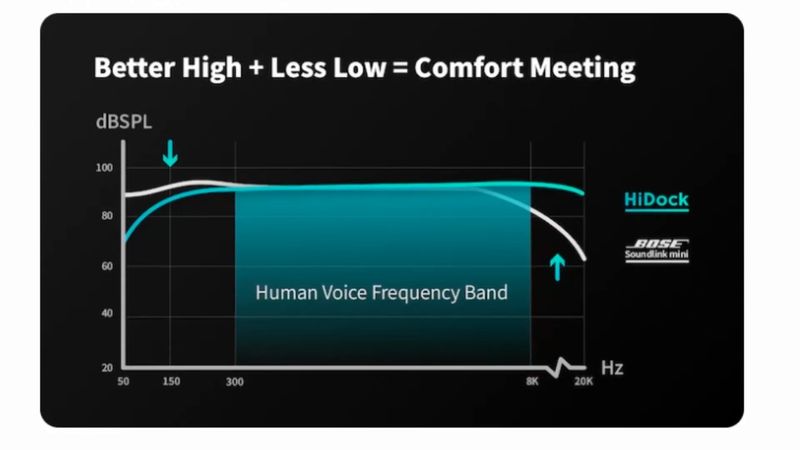 Another feature of this product is a noise reduction. HiDock has a patented VoiceZoom algorithm that reduces up to 45dB of background noise.
Let's check it out.
Hey, what's up! I am testing a microphone of HiDock, and I am very close to it, about 50 cm. One, two, three, one, two, three.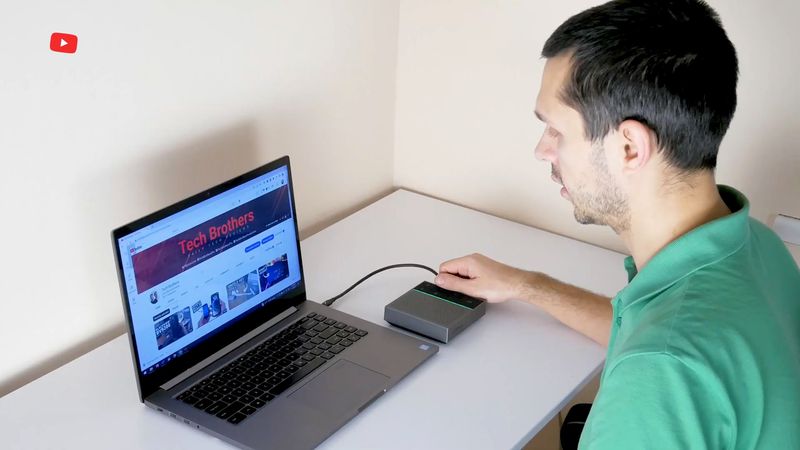 Now, I want to turn on the street noise simulation on my laptop and check a noise reduction. Do you hear me well? One, two, three, one, two, three.
I turned off the noise simulation, and stepped away from the HiDock to a distance of about 2 meters. One, two, three, one, two, three.
Now I am talking to you at the same distance, but I have turned on the noise simulation on the laptop. One, two, three, one, two, three.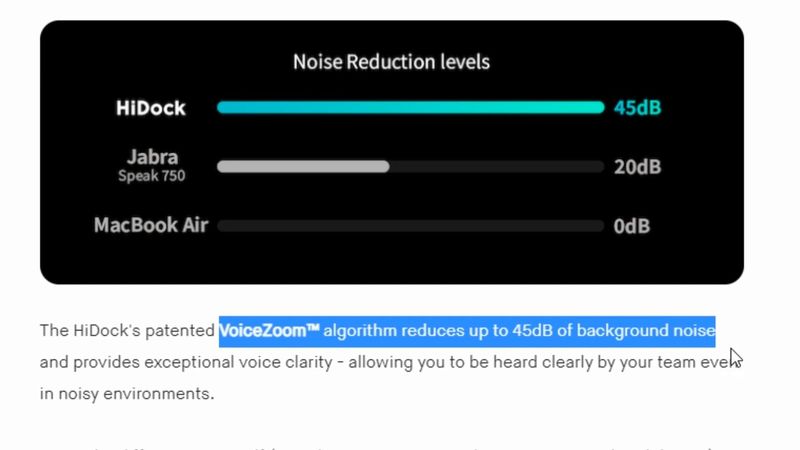 So, HiDock really provides a good quality audio recordings.
By the way, the new device has 32GB of built-in memory to store up to 500 hours of audio recordings.
Ports
OK, now, let's talk about the ports of the HiDock.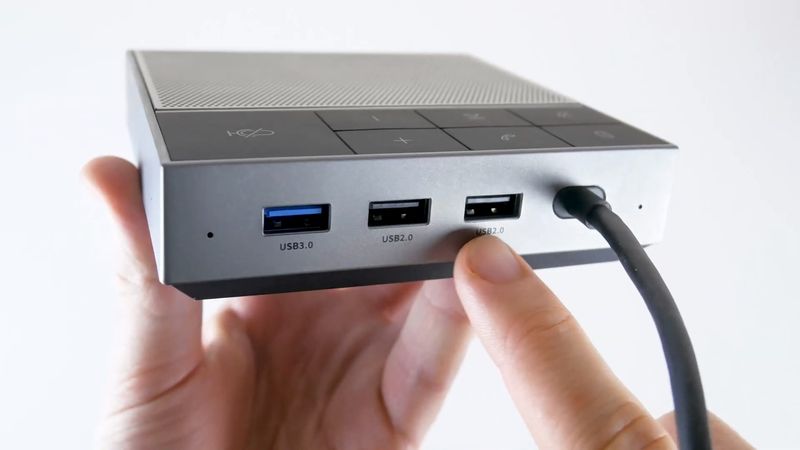 First, there are two USB-A 2.0 ports with a data transfer speed of 480Mbps. However, it is better to use them for connecting computer mouse, keyboard, etc.
If you want to transfer files from the USB flash drive to the laptop, then it is better to use USB-A 3.1 port with a file transfer rate of 5Gbps.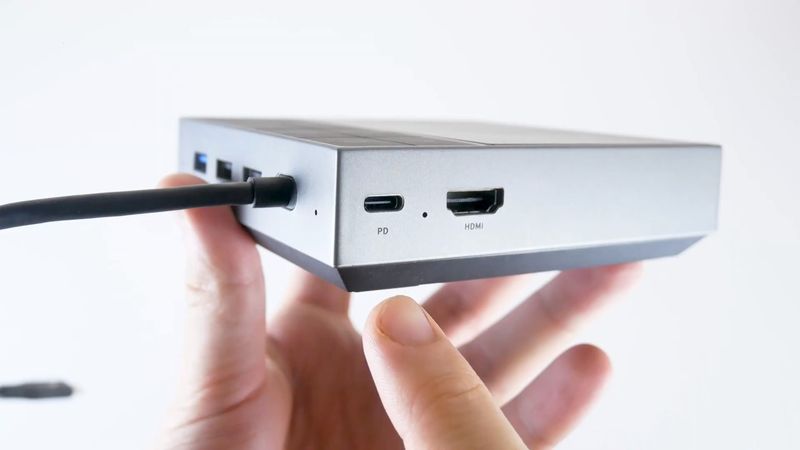 You can also use USB-C PD3.0 port with 100W power delivery to charge your smartphone, tablet, or even another laptop.
Talking about HDMI port, it has a version of 2.0b, and it supports up to 4K resolution at 30Hz.
Conclusion
So, HiDock is a very useful and even must-have device for work at home or in the office.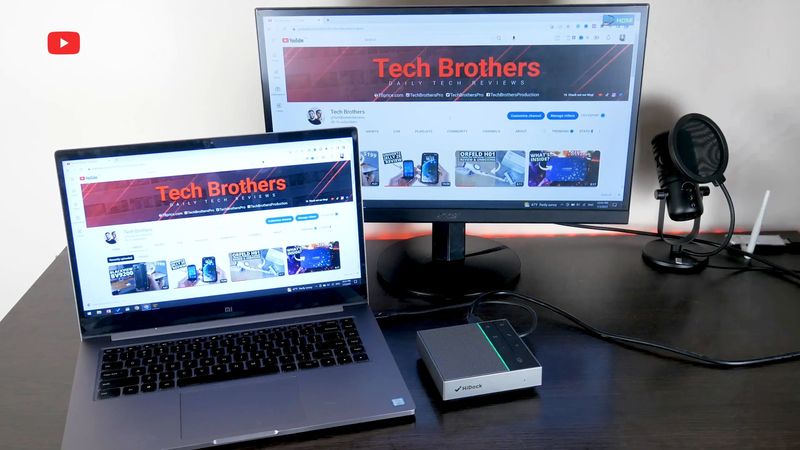 This is a USB hub for your laptop, as well as a speakerphone for high voice quality during the online meetings.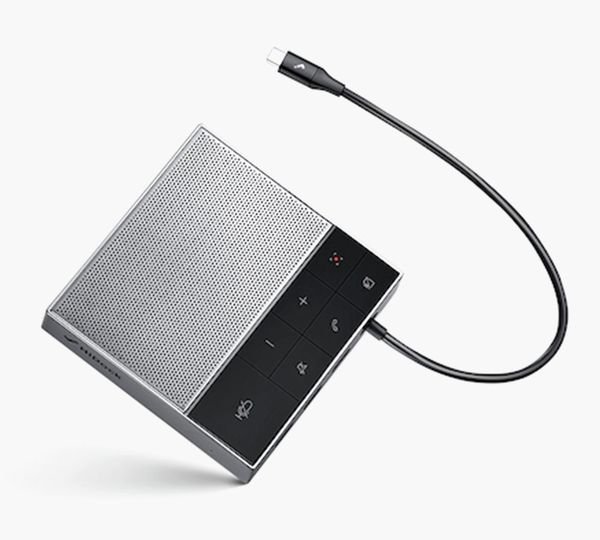 HiDock - Hybrid Work Booster for Productivity & Privacy
as of January 6, 2023 7:28 am