2023 promises to be a very interesting year for electric bicycles. I already told you about the new bikes from FIIDO and ADO companies on our channel Tech Brothers, but I found another awesome bike. It is called HeyBike Tyson.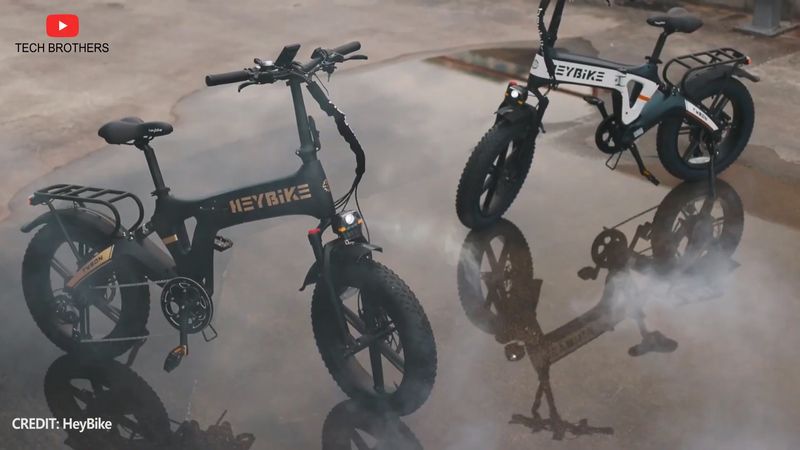 Why do I think it is awesome? Because of the nice foldable design, a large 15Ah removable battery, a powerful 750W motor, and some smart features, such as built-in GPS to avoid theft, and the app for Android and iOS devices.
In this article, we will get to know HeyBike Tyson, but I hope I can do a full review of it later.
Design
First, the new HeyBike has 20 inches fat tires.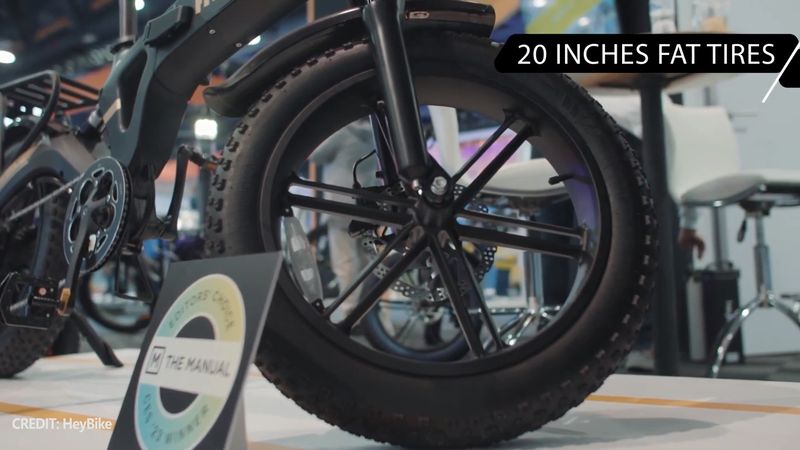 It also comes with hydraulic front and back suspensions, so this is an all-terrain electric bike.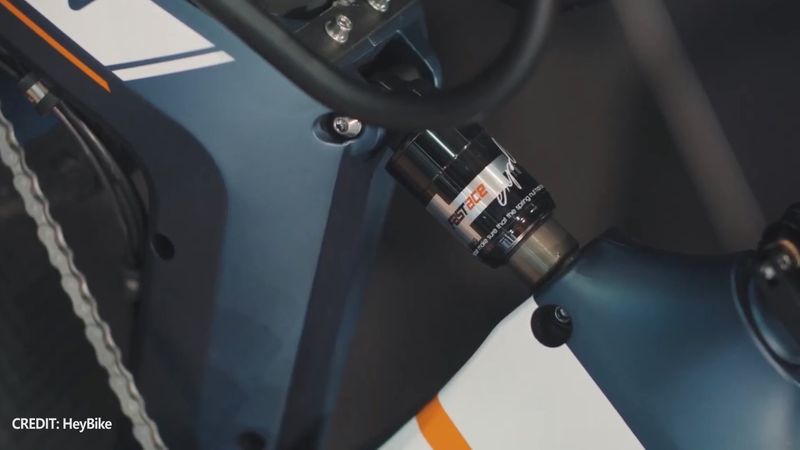 The frame is made of magnesium alloy.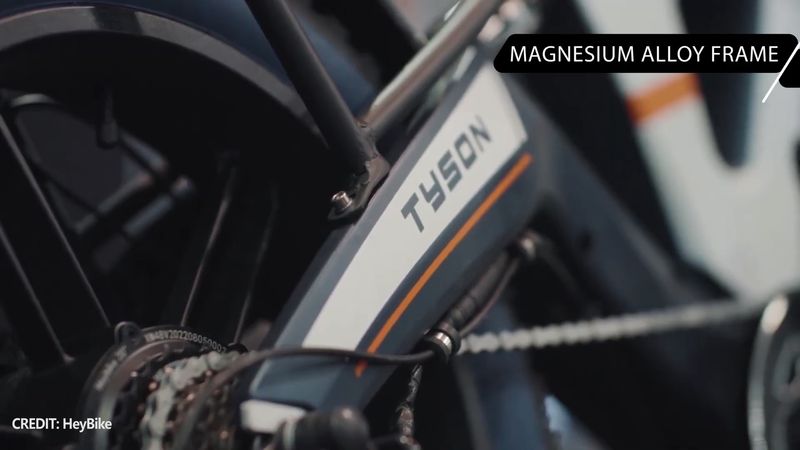 By the way, HeyBike Tyson has a one-piece frame and integrative wheels, which makes it even more durable.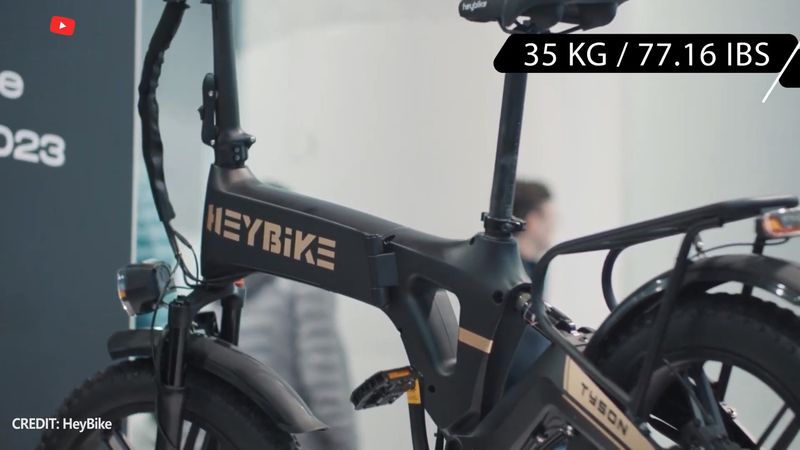 The new electric bike has a foldable design, so you can carry it in the trunk of your car, but it is still quite heavy. The weight is 35 kg.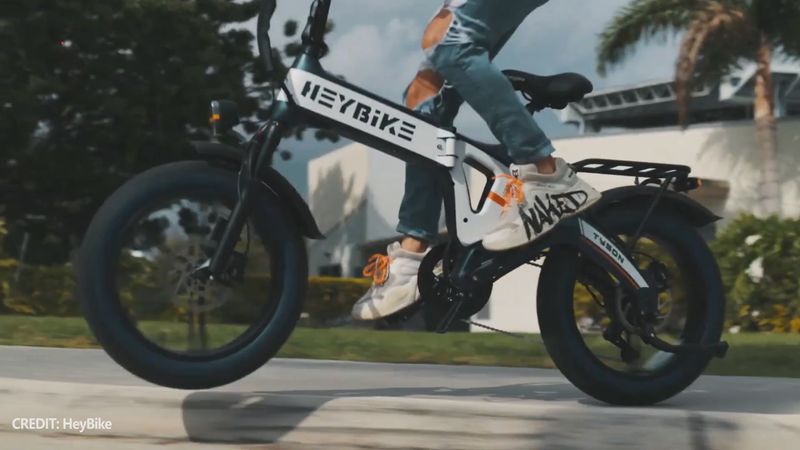 If we talk about the safety of HeyBike Tyson, it has hydraulic disk brakes. The manufacturer says that hydraulic brakes provide 50% shorter braking distance than mechanical ones.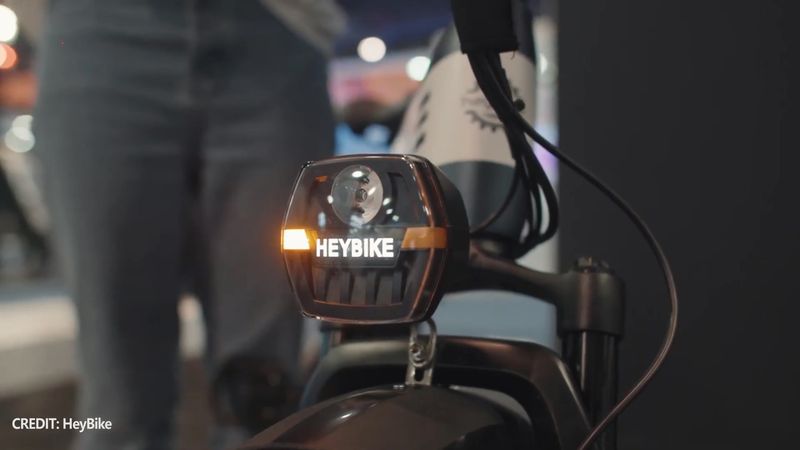 There is an automatic headlight on the front of the bike, and integrated taillight with brake light on the back.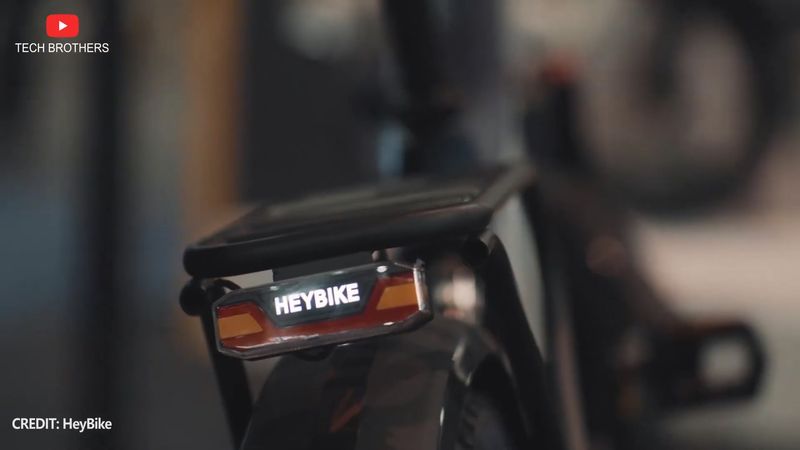 You can ride both in full electric mode and use the pedals on the HeyBike Tyson. It uses Shimano 7-Speed.
Display and App
Another feature of the new HeyBike is a TFT display on the steering wheel.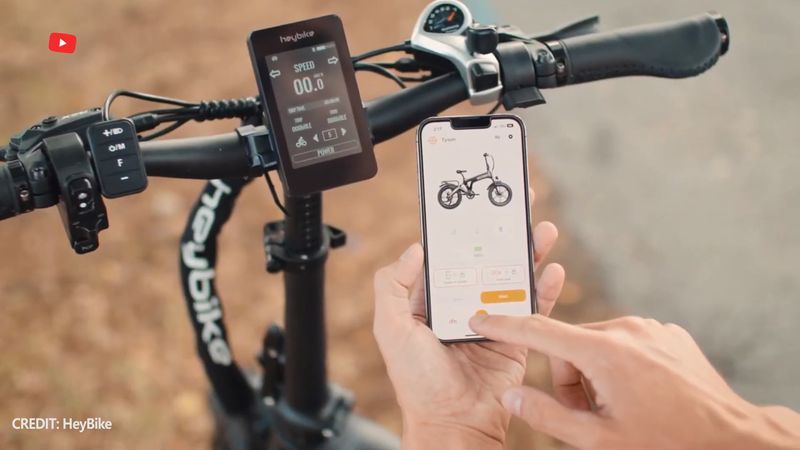 As usual, it gives you useful information about speed, distance, etc, but you can also connect a smartphone to the bike, and you will have more functions, such as remote lock/unlock, as well as auto-lock, locate your bike with GPS tracking, check a battery level, etc.
Specifications
If we talk about technical specifications of HeyBike Tyson, it has a powerful 750W motor, which provides a maximum speed of 45 km per hour or 28 miles per hour.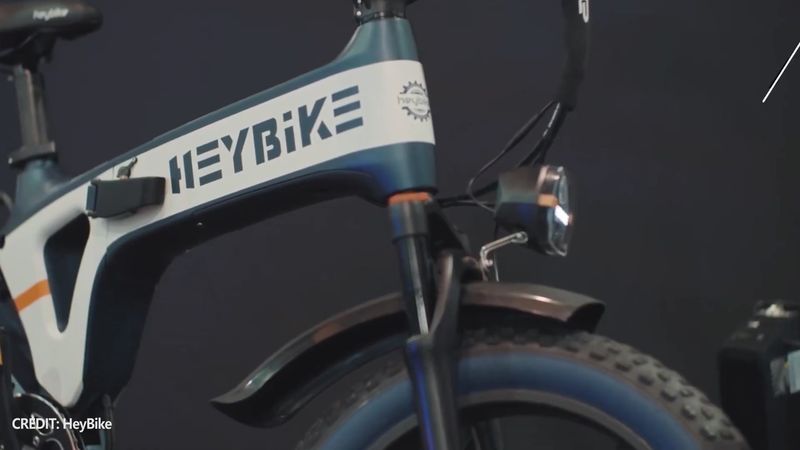 The battery has a capacity of 15Ah, while the maximum range is 90 km or 55 miles.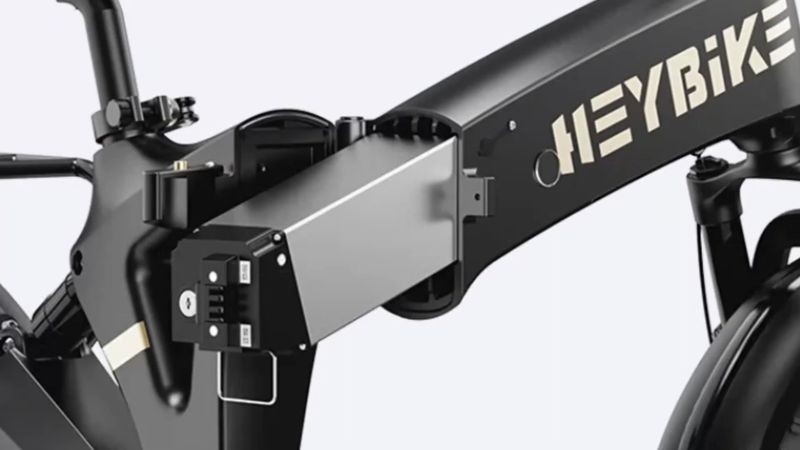 By the way, the full battery charge takes only 4-5 hours. The battery is also removable, so you can easily take it home or office with you.
Price and Buy
So, I noticed HeyBike Tyson on the CES 2023. This electric bike even won some awards.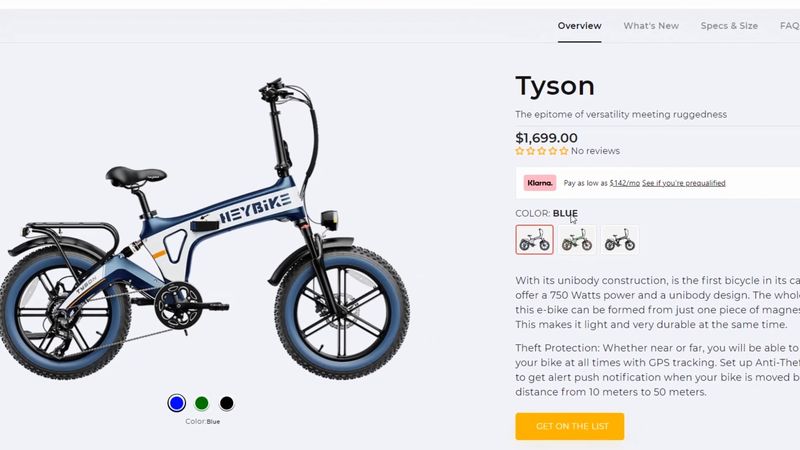 You can already buy it on the official website for $1699, but I think it will be available on Amazon soon, like the other bikes from this company.
By the way, if you need a bike for city riding, you can look at the new Sola, Cityrun or Cityscape.