In this new article, I want to tell you about not quite new earbuds from Haylou. They are called Haylou GT7, and they were released about 5 months ago. The main question for many people is should you buy these earbuds in 2022? Let's find out.
Unboxing
As you can see on the box, I have a black version of Haylou GT7 earbuds. They are also available in white version.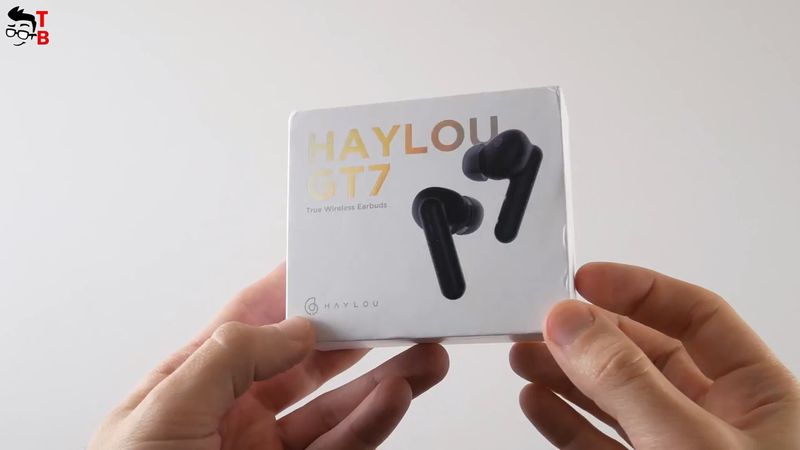 On the back of the box, we can read the main features, such as AAC audio codec, Bluetooth 5.2, low latency mode, 20 hours battery life, and others.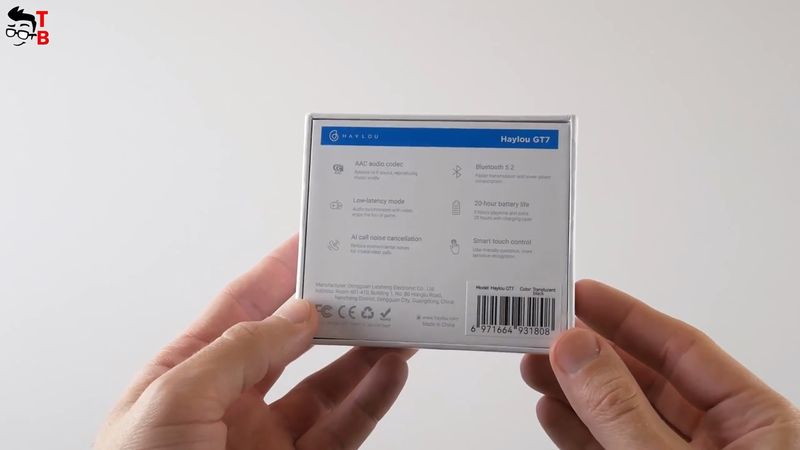 Inside the box, we have a charging case with earbuds, USB Type-C charging cable, user manual and silicone eartips of different size.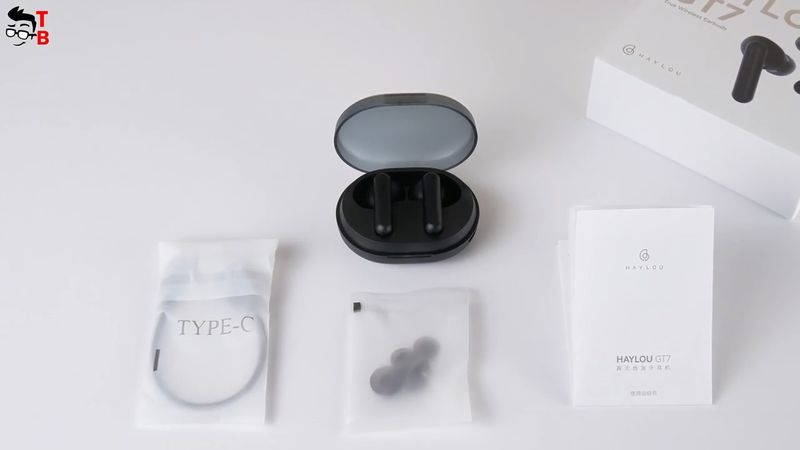 You know, this is a standard package for budget earbuds. By the way, I didn't tell you the price of Haylou GT7. You can buy them for only $19 on Aliexpress. I will leave the link in description under this article.
Design
I told you that I have a black version of earbuds, but actually, this is a translucent black color. You can see how the real black and white versions look like on Aliexpress page.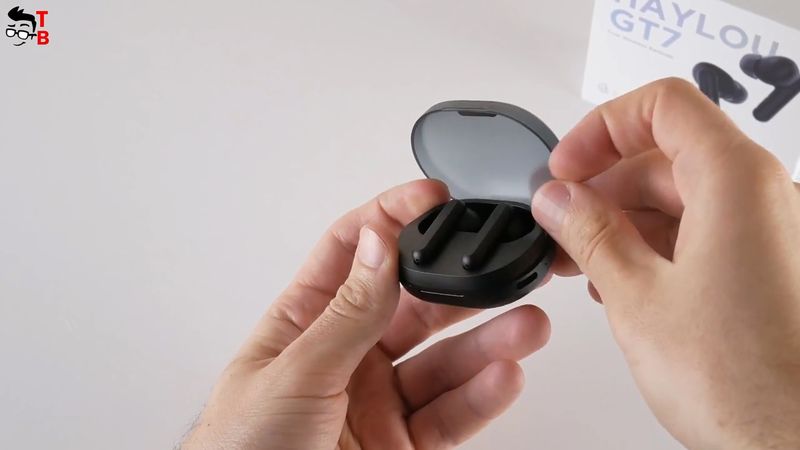 The charging case has an oval shape. There is engraved logo on the lid, while a charging port and LED indicator are on the side.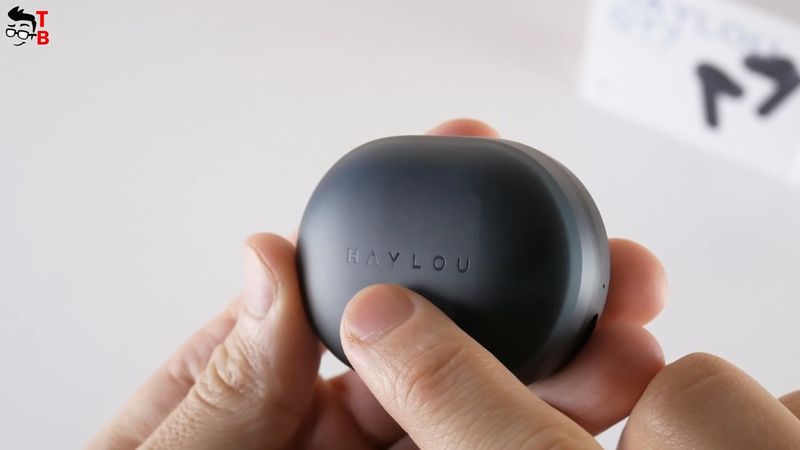 By the way, the main difference between black and translucent black versions is a transparent lid of the charging case, so you can see the left and right earbuds in the case.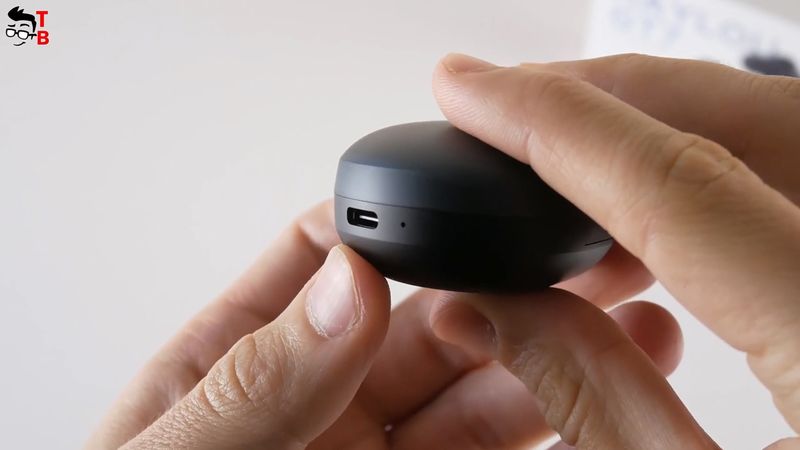 You know, they do not fall out of the case, because of the very good magnets.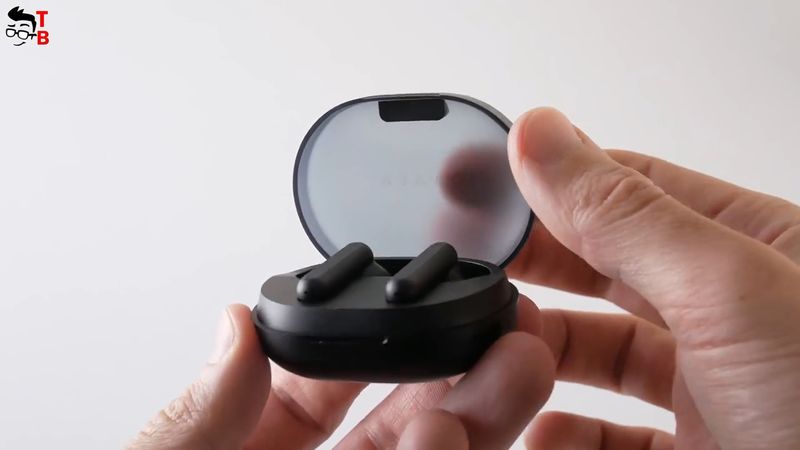 Talking about design of the earbuds, I don't want to say that they look like Apple AirPods Pro, but they really are. In fact, all earbuds look similar nowadays.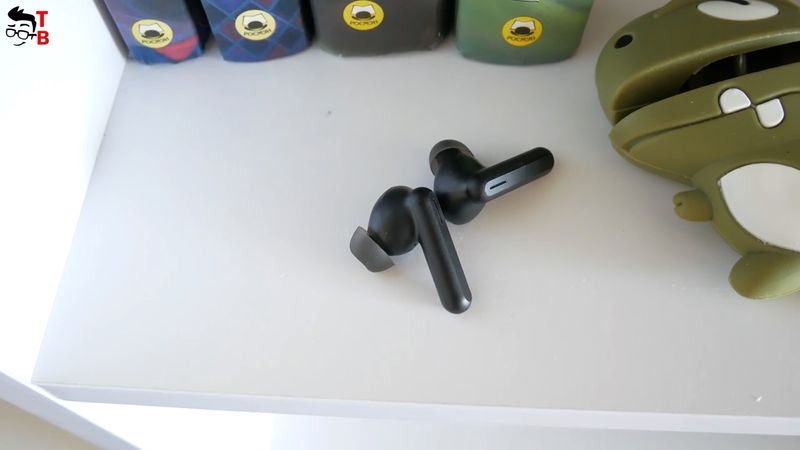 Haylou GT7 have silicone eartips. As I already said, there are extra silicone eartips of different size in the package: small, medium and large. You need to choose the right one for you.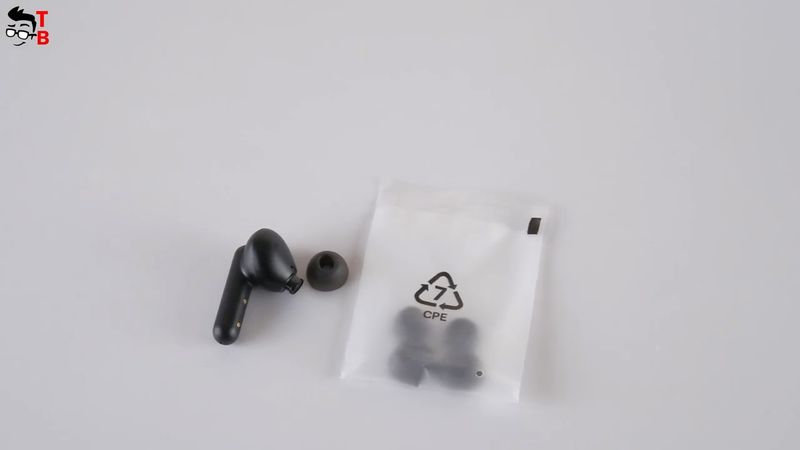 You know, this line looks like LED indicator, but actually this is a touch panel. The little indicator is a little lower.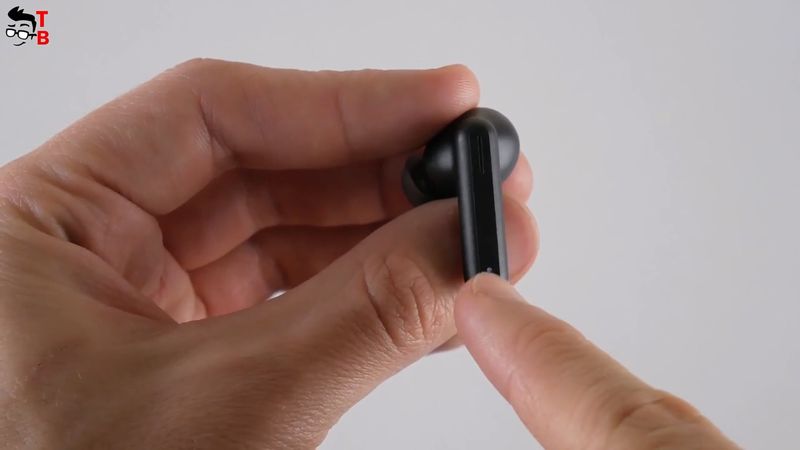 On the inside, we can see two charging contacts.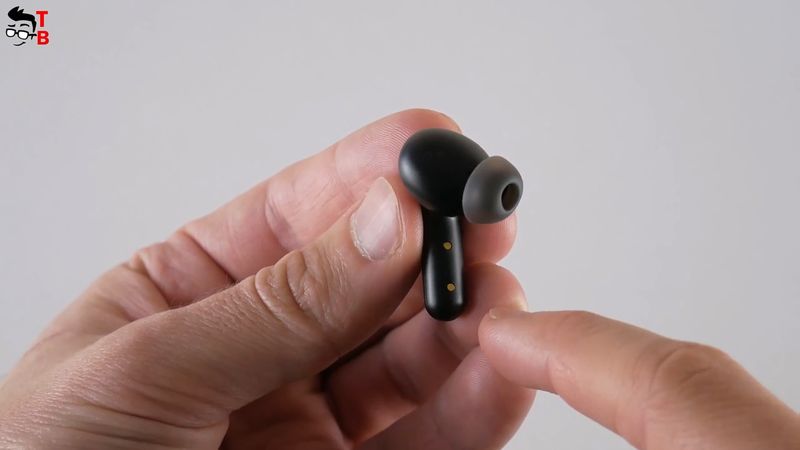 Overall, the earbuds look very good for their price, but most importantly, they are comfortable. They fit securely in the ears, so they won't fall out even when you are running.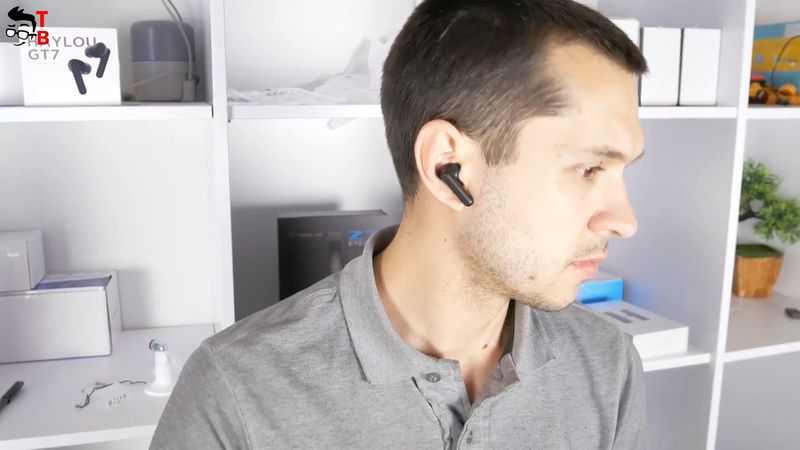 However, I didn't find any information about water resistance, so probably you shouldn't use them for sports.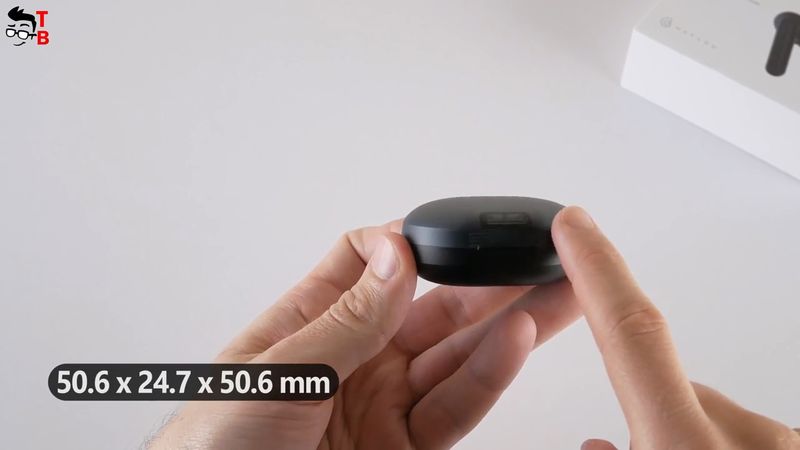 Now, let's talk about dimensions of the earbuds and charging case. The size of the case is 50.6 by 24.7 by 50.6 mm. The weight with earbuds is 39 grams.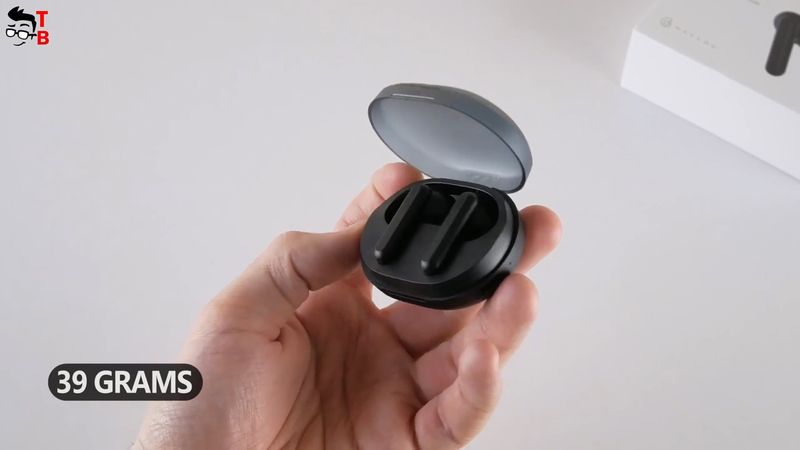 The dimensions of the earbuds are 37 by 17 mm. They are also very lightweight – only 3.9 grams each.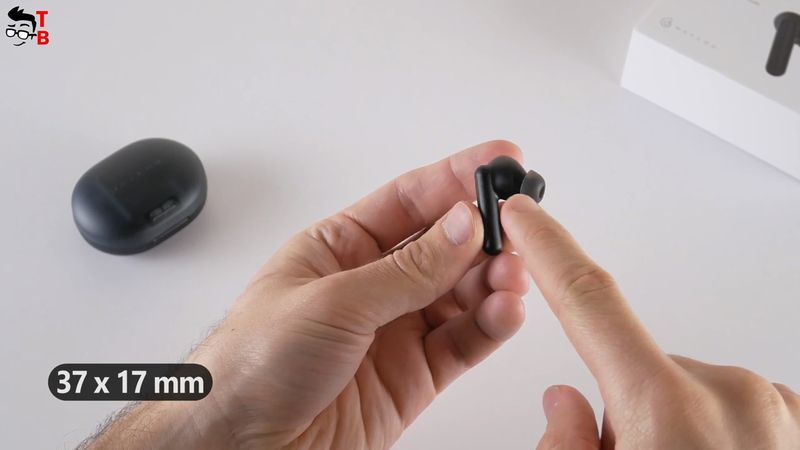 So, I think I have already told you everything about design of the earbuds, and now let's talk about the controls.
Control Functions
As I already said, Haylou GT7 have touch control panels.
You can use them to play/pause the music with single tap on any earbuds, and play the next track with double tap on the right earbud.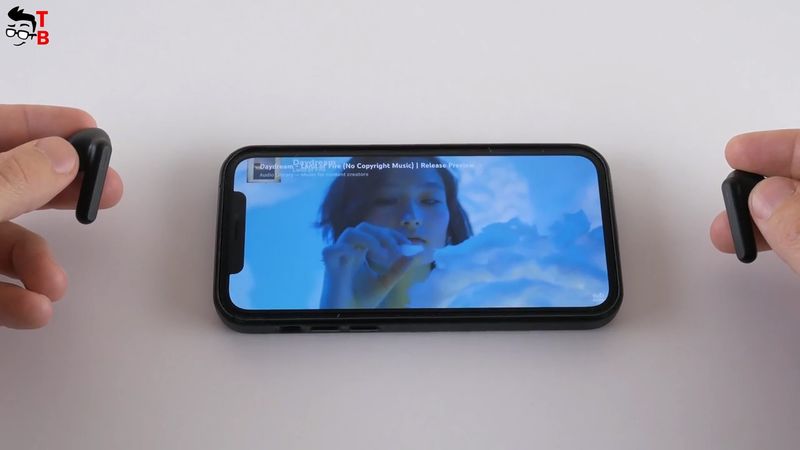 A double tap on the left earbud turns on/off a latency mode. Later in this article, we will check a latency in games.
A triple tap on the left or right earbuds calls a voice assistant on smartphone.
When there is an incoming call on your phone, you can single tap any earbud to answer it.
Unfortunately, there is no volume control on Haylou GT7.
Latency Test
OK, now I want to turn on a latency mode, and play PUBG Mobile a little.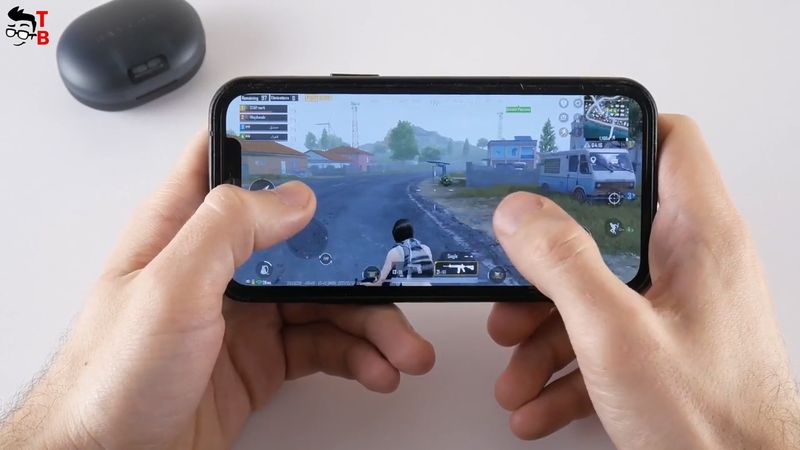 As you can see, the latency is low. You can comfortably play games with Haylou GT7.
Microphone Test
It looks like there is a single microphone on each earbud. Let's check its quality during phone calls.
Hey, what's up! I am testing the microphone of Haylou GT7 earbuds. The window is open in my room, so it is a little noisy. 
Sound Quality
You can buy Haylou GT7 for only $19. What can you expect from budget earbuds? You know, the sound is really good.
I like the earbuds with silicone eartips, because you don't really need active noise cancellation. Noise isolation is very good, and you don't hear the noise around you.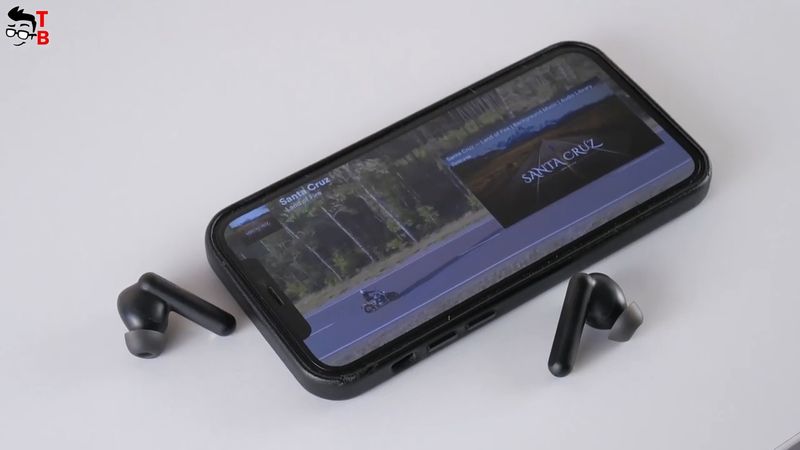 The volume is also very high. I mostly listened to music at about 60% volume because more is loud to me, even in a crowded street.
The bass is very decent, but the vocal is just OK.
Overall, the sound quality of these $20 earbuds is very good.
Battery
Finally, let's talk about battery of Haylou GT7. A charging case has a battery capacity of 310mAh. Each earbud is equipped with 35mAh battery.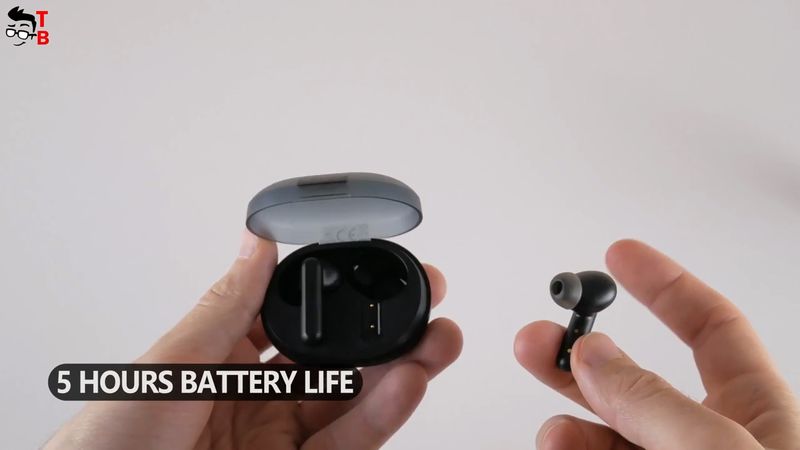 So, a battery life on a single charge is about 5 hours, but you can use a charging case to recharge the earbuds 4 times. A total battery life is 20 hours.
It is not very long, but still good for budget earbuds.
Conclusion
So, I am ready to answer the main question – is it worth buying Haylou GT7 in 2022? I think yes.
For only $19, you will get the stylish earbuds of black, transparent black or white colors that look like Apple AirPods Pro.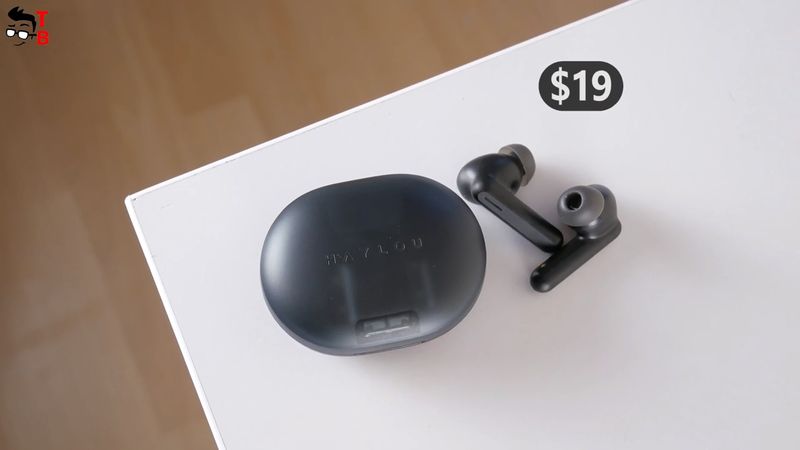 The sound quality is very good for budget earbuds. You can also play games in Haylou GT7, because a low latency mode works very well.
By the way, there are two new models of wireless earbuds from Haylou called X1 and X1 Pro. They look very similar to Haylou GT7, but they have active noise cancellation. I am very interested in testing them, and I hope I will get one of them for unboxing and full review.