I have a new fitness watch from Haylou Company called GST. You know, there are many GTS smartwatches from other manufacturers, and even GTS sport cars, but I don't know what GST means. Anyway, the correct name of this watch is Haylou GST.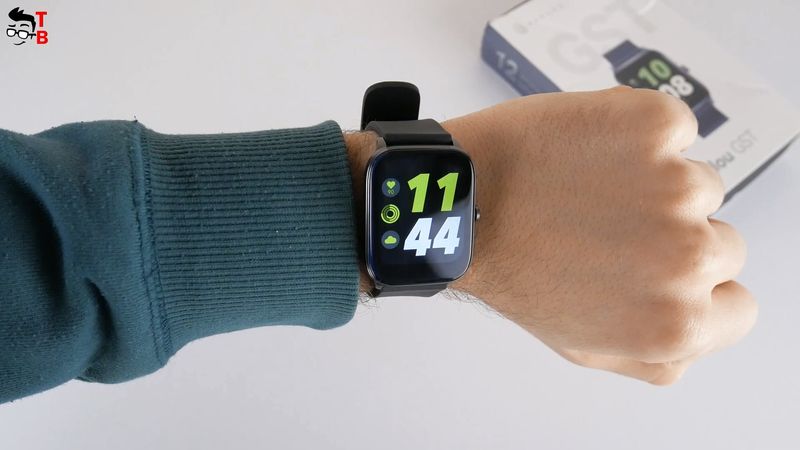 It has very good features for the price of only $25, such as a big 1.69-inch full-color screen, heart rate monitor, sp02 tracking, 9 days of battery life in active use.
The watch looks pretty good, doesn't it?
Let's do an unboxing and a full review of Haylou GST.
Unboxing
You know, the box of my watch was a little crumpled during delivery, but it is not a problem.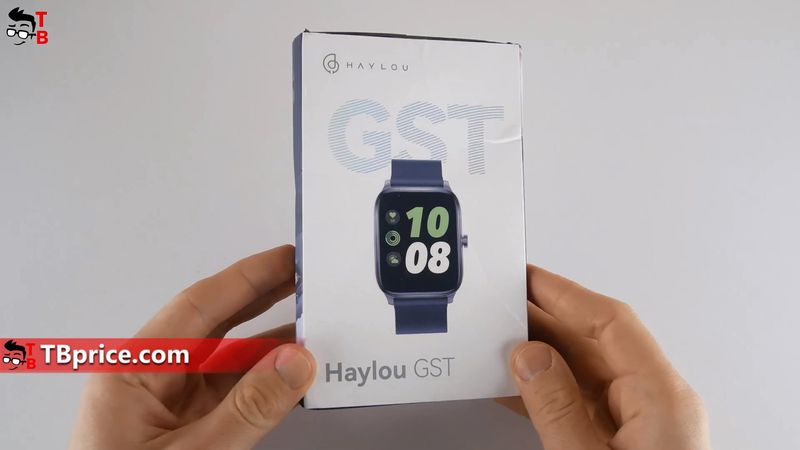 We can read about main features of Haylou GST on the back of the box.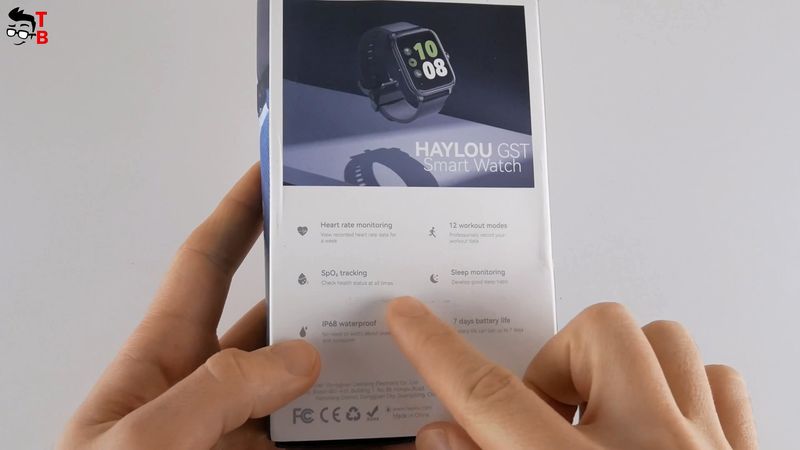 I have already told you about some of them before, and we will talk about the others later in this article.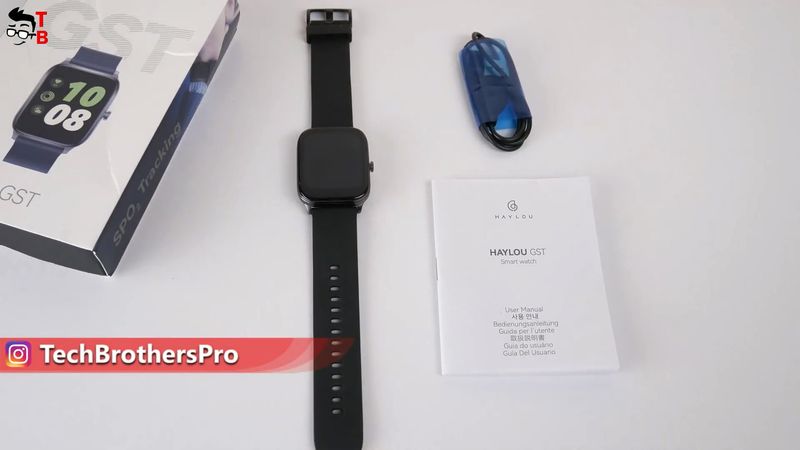 Inside the box, we have a watch itself, magnetic charging cable, and user manual. That's all!
Design
Talking about the design, first, I want to mention that Haylou GST doesn't look like a budget watch.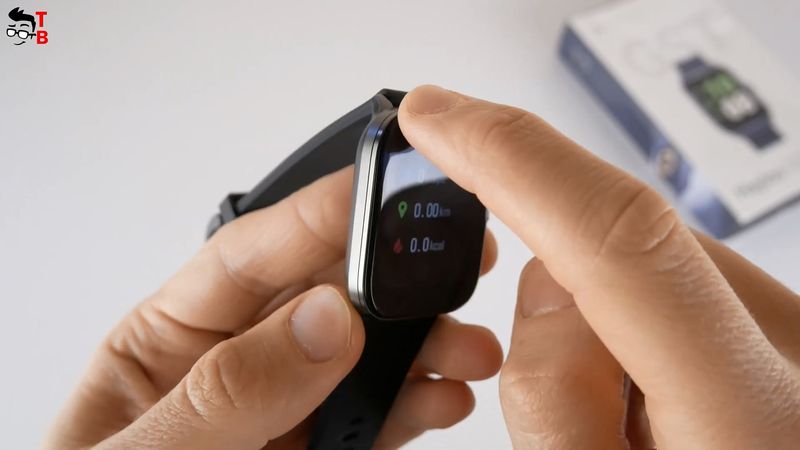 I think this is because of the metal frame and physical button on the right side.
However, the rear panel is made of plastic.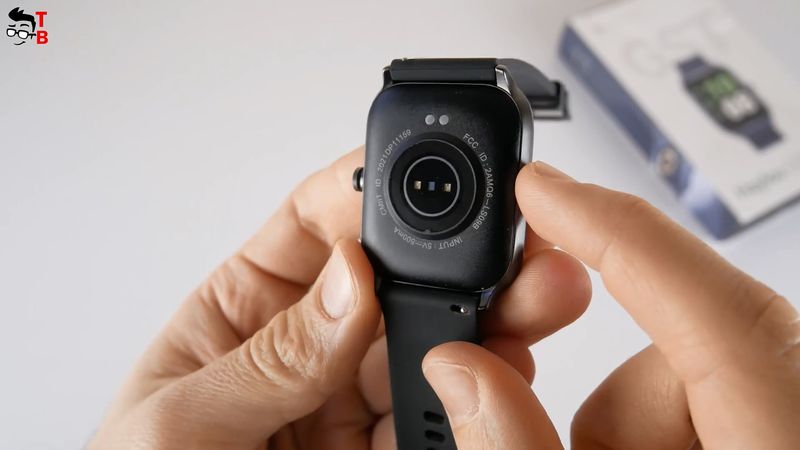 Here we can see two-pin charging contacts and heart rate sensor. By the way, the watch also has sp02 and sleep monitors.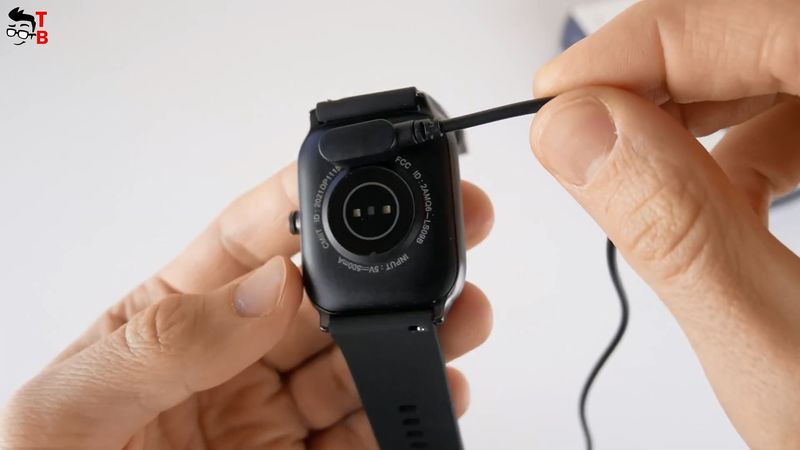 As for the charging contacts, the watch has a very nice magnetic cable. Haylou GST has a battery capacity of 220mAh.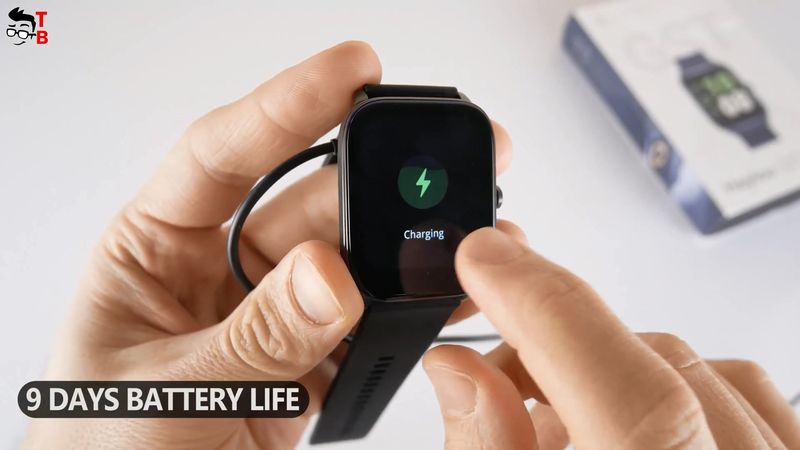 The battery life on a single charge is about 9 days with 24 hours heart rate monitoring. If you don't use this function, then the watch can last up to 20 days.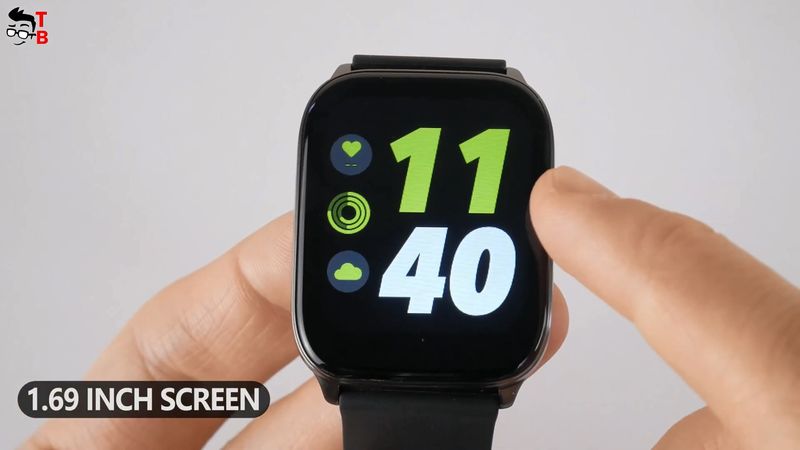 Another reason why Haylou GST doesn't look like a budget watch is the big 1.69-inch screen on the front. The bezels around the display are really thin, but there is a chin at the bottom because the watch itself is not square, but rectangular.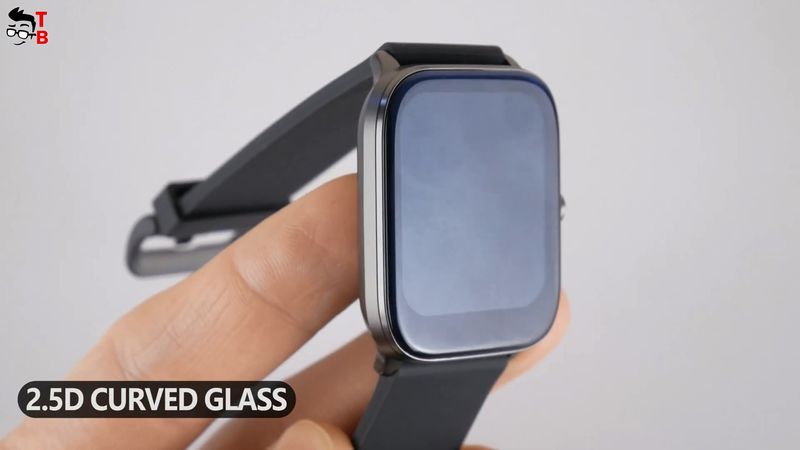 In addition, the screen is covered by 2.5D curved glass. As you can see, the display is not flat.
The resolution of the screen is 240 by 280 pixels.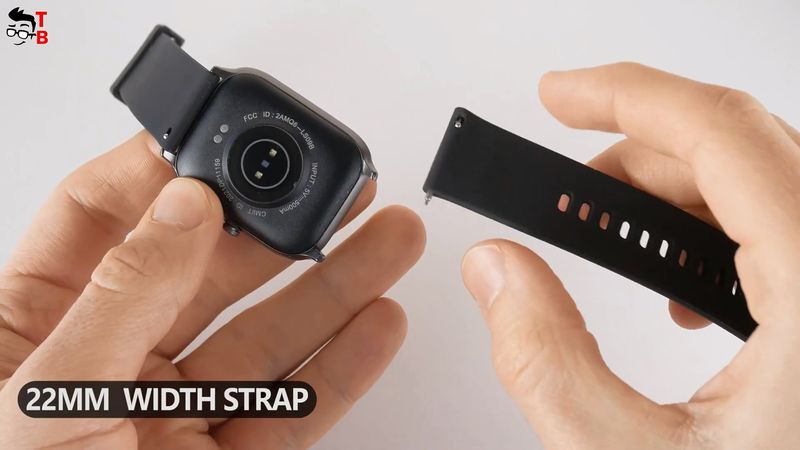 Finally, let's talk about strap. First, it is made of silicone. This is a branded strap because there is a Haylou logo on it. However, if you don't like it, you can easily change it to any other. The width of the strap is 22mm.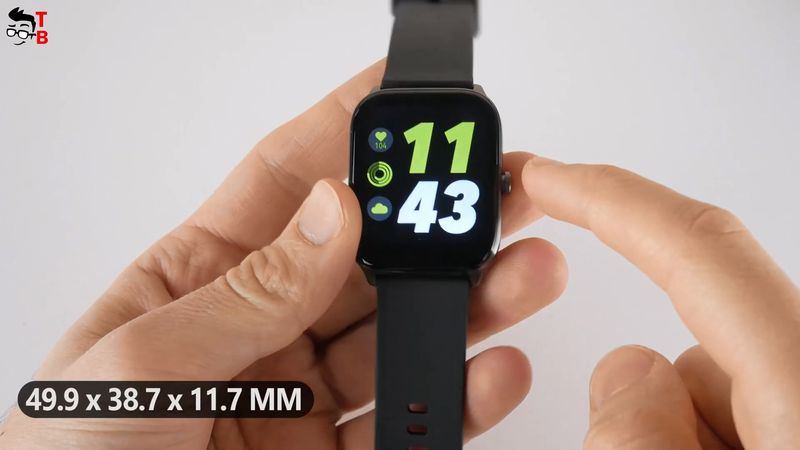 By the way, I forgot to tell you the dimensions of the watch. The size of Haylou GST is 49.9 by 38.7 by 11.7 mm. The weight is only 42 grams with a strap.
So, the design of the new Haylou fitness watch is very minimalist, but I like that. I think it is good for both men and women.
Functions
Now, let's talk about the functions of Haylou GST.
The new fitness watch has four watch faces out of the box. However, you can download more through the app on your smartphone. Later I will show you that.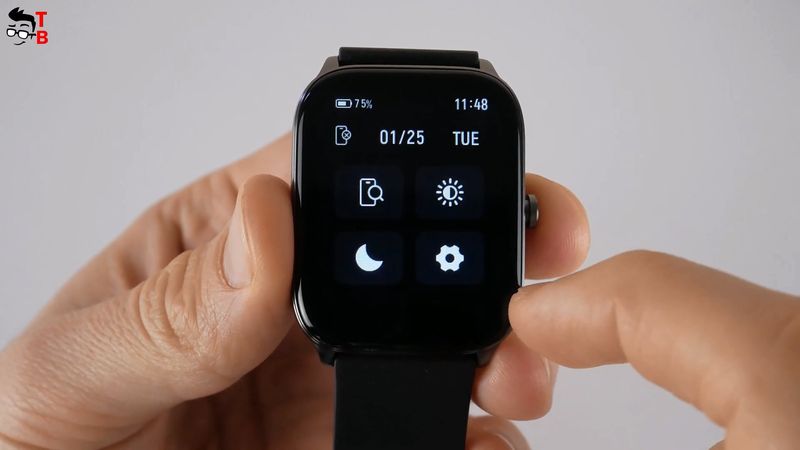 Then, you can swipe down to open a quick settings menu. There is a battery level, digital time, Bluetooth connection status, date, as well as some functions, such as find phone, change screen brightness, do not disturb mode, and settings menu.
In the settings menu, we can change a watch face, screen brightness, read about the watch, power off, and reset the device.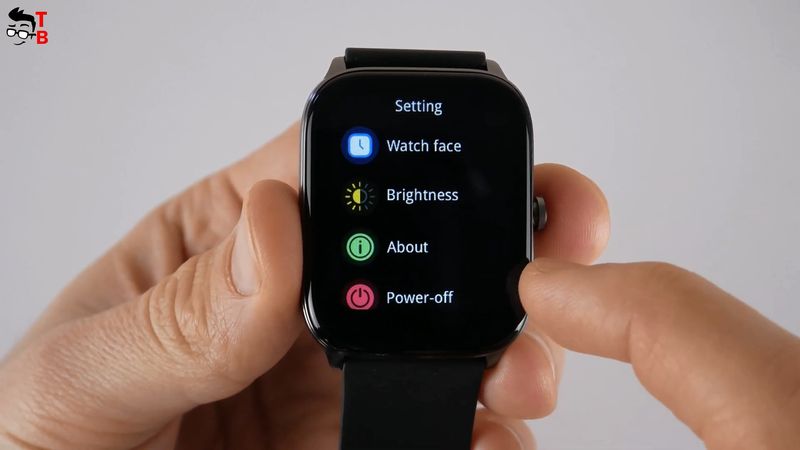 Swipe to the left or right from the main watch face to have following functions: daily activity, such as steps, distance and calories, heart rate monitor, sp02 tracking, sleep monitor, weather and breathe exercise.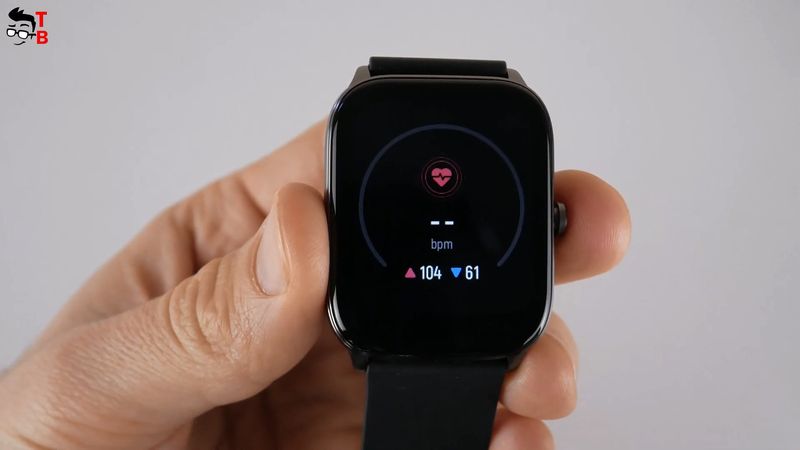 Haylou GST also has 12 sports modes, such as jogging, fast walking, biking, climbing, and others. However, there is no swimming mode. From other side, the new fitness watch from Haylou has water protection by the IP68 rating. I am not sure that you can swim in the pool with this watch, but it doesn't afraid of sweat and rain.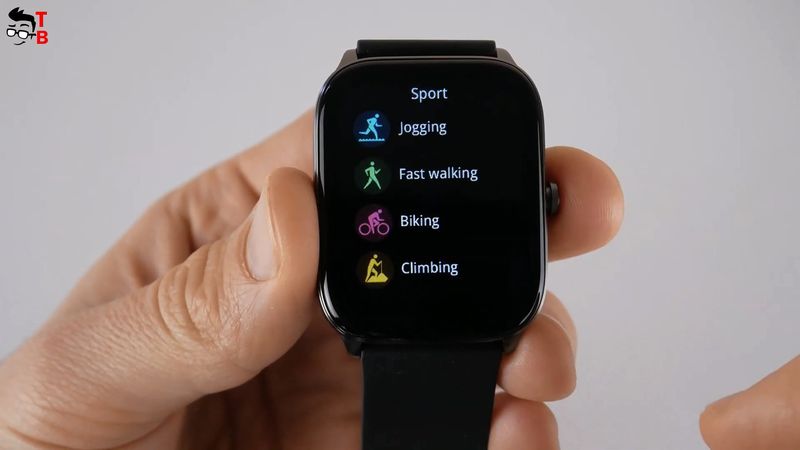 The other useful functions of Haylou GST are music control, stopwatch, and countdown.
Application
As you can see, this fitness watch doesn't have an Android or WearOS operating system, so you cannot install any apps. You can only use the functions that are available on the watch.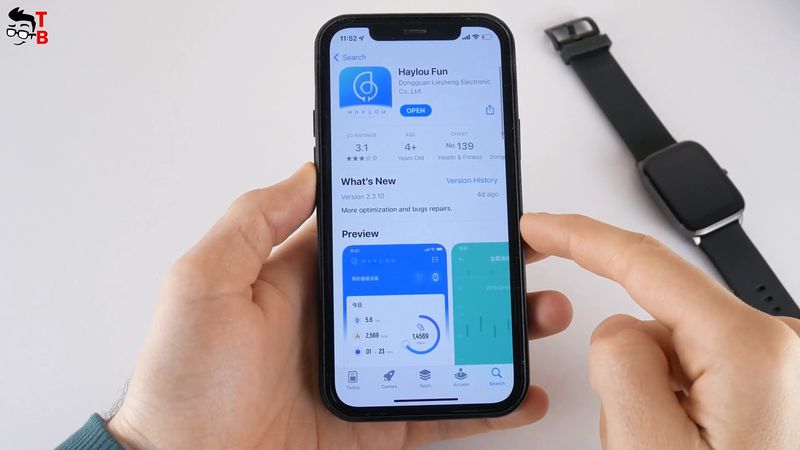 If you want to receive notifications about phone calls and new messages on the watch, then you need to install the Haylou Fun app. It is available on Android and iOS devices.
In the app, we can see daily activity information, heart rate, sleep data, sp02, and weight.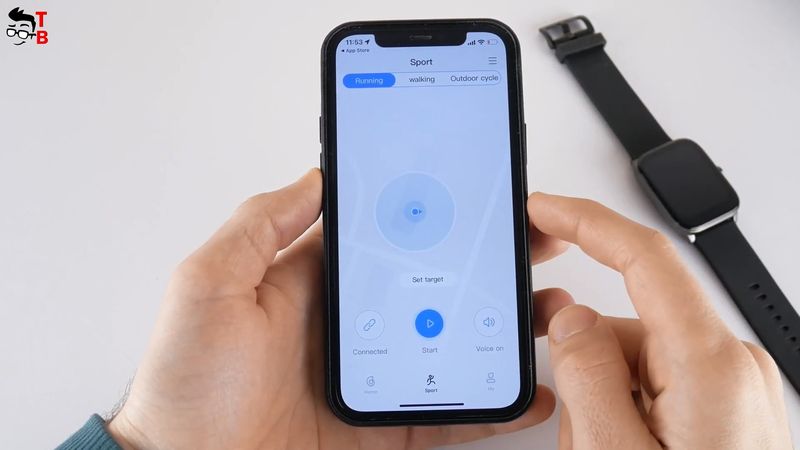 There is also a sports tab where you can choose a sports mode, such as running, walking, or outdoor cycling. The watch doesn't have built-in GPS, but it uses a smartphone GPS to track your movement.
In the watch settings, we can see the battery level of the watch, and other functions.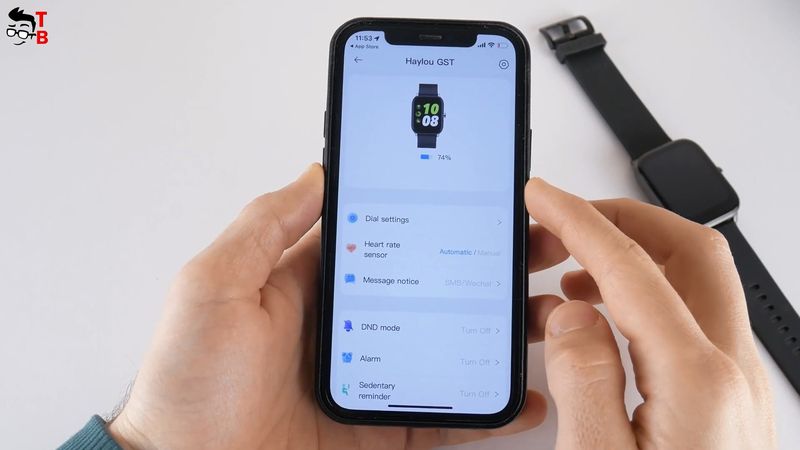 As I already said, Haylou GST supports many watch faces. You can find them in dial settings. You just need to choose a watch face that you like, tap on it and press the sync dial button. Wait a little, and then a new watch face will be available on your device.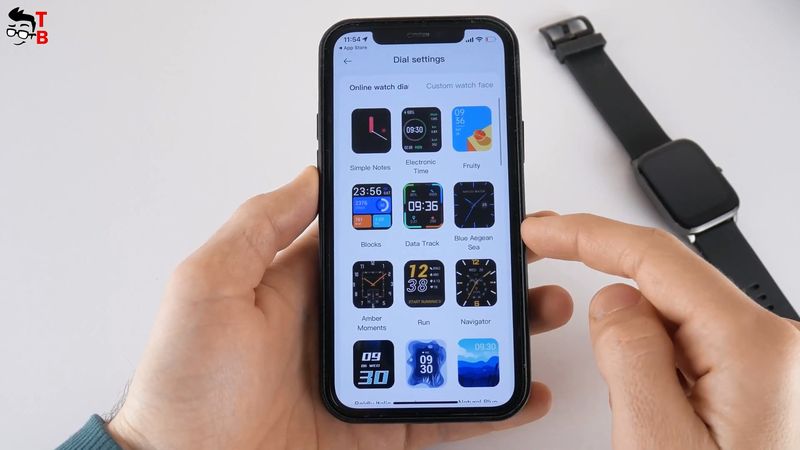 Then, we can choose an automatic or manual heart rate measurement. There is also a menu with apps. Select those that can send you notifications on the watch.
The other functions are do not disturb mode, alarm clock, sedentary reminder, incoming call notification, raise up arm to light up the screen, bright screen time, time format and weather.
Now, I want to measure heart rate and sp02. As you can see, I have about 68 bpm and 100% of sp02 level. I think it is a good result because I am in a calm state now.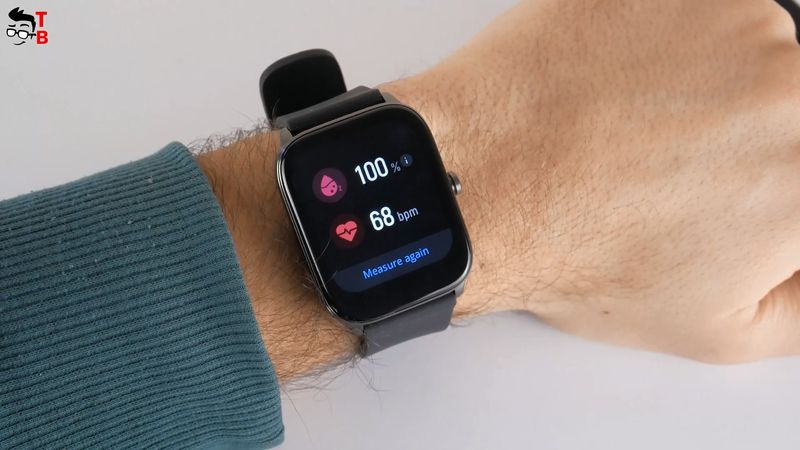 As for notifications, when somebody calls on your smartphone, you have a screen like that on the watch. So, you can only reject the call, but not answer it.
Conclusion
So, I think that's all I can tell you about Haylou GST. I really like the design, build quality and even replaceable strap of this fitness watch. Also, the heart rate and sp02 measurements look accurate.
There are many different watch faces available in the app.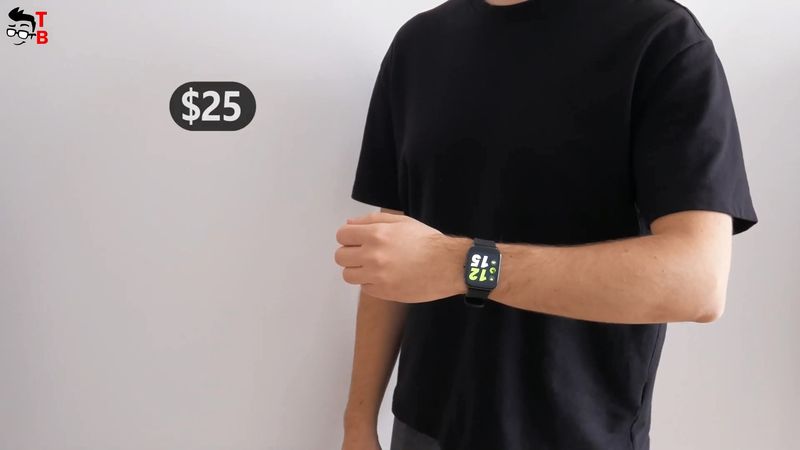 Of course, I miss Bluetooth calls, built-in GPS, or installing additional apps, but then this watch wouldn't have cost $25. For its price, Haylou GST is a very good fitness watch.