In today's article, we will talk about the new wireless earbuds with active noise cancellation from HAKII company. The earbuds are called HAKII Time.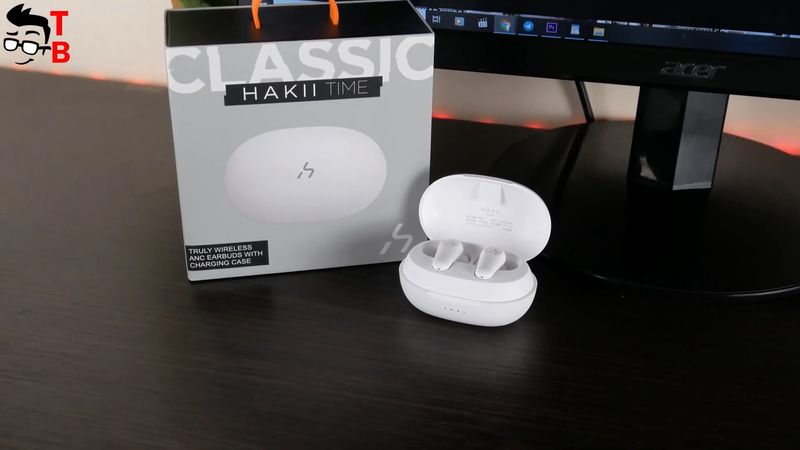 You know, I am very glad that almost all new earbuds above $50 have ANC. It is a very useful feature.
Also, HAKII Time has a transparent mode, a 10mm driver, 20 hours of battery life with charging case, and other features.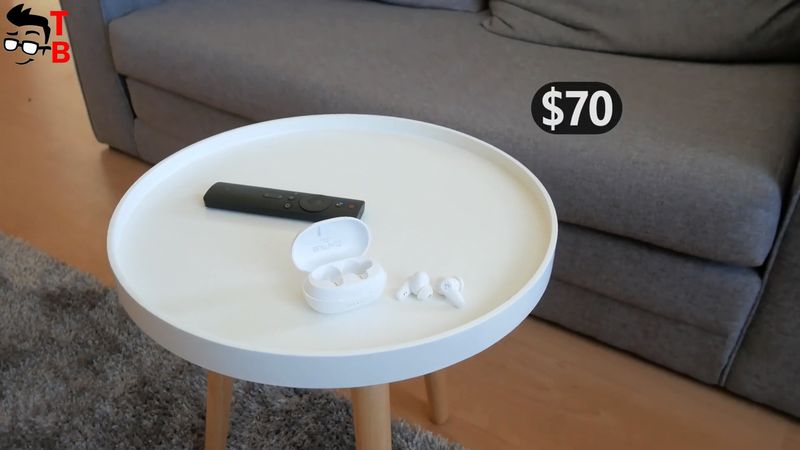 The price of the new HAKII earbuds is about $70.
So, let's do an unboxing, and then look at the design, talk about connection, active noise cancellation mode, transparent mode, sound quality, and battery life.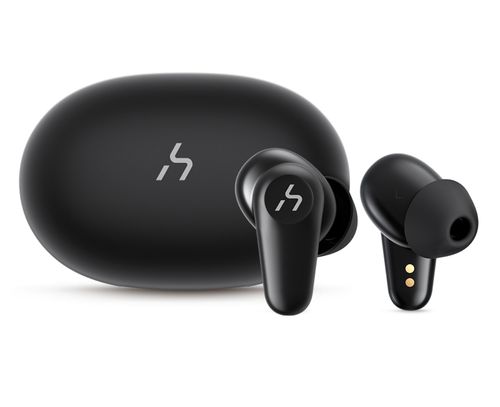 HAKII Time True Wireless Active Noise Cancelling Earbuds - Official Website
as of September 10, 2023 11:29 pm
Unboxing
You know, HAKII is not a very popular brand, but they produce high-quality earbuds. Just look at the box of HAKII Time earbuds. It looks very expensive.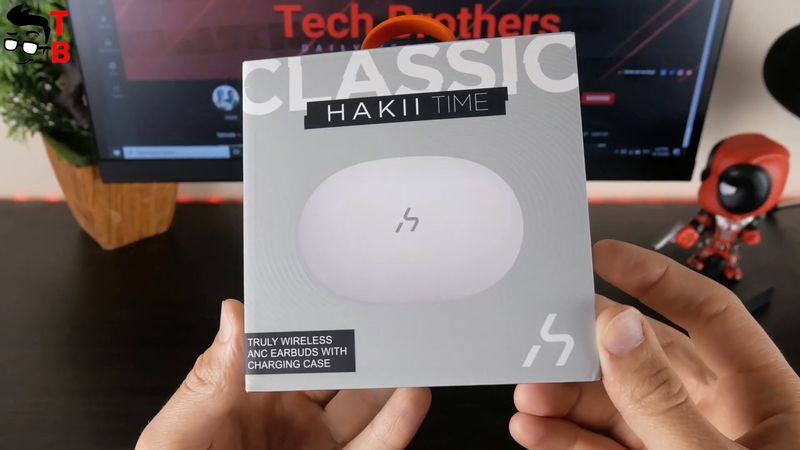 HAKII has some series of earbuds, such as sports, classic, and star. As you can see, HAKII Time is from the Classic series.
On the front, the inscriptions are in English, but the main features on the back are in Chinese.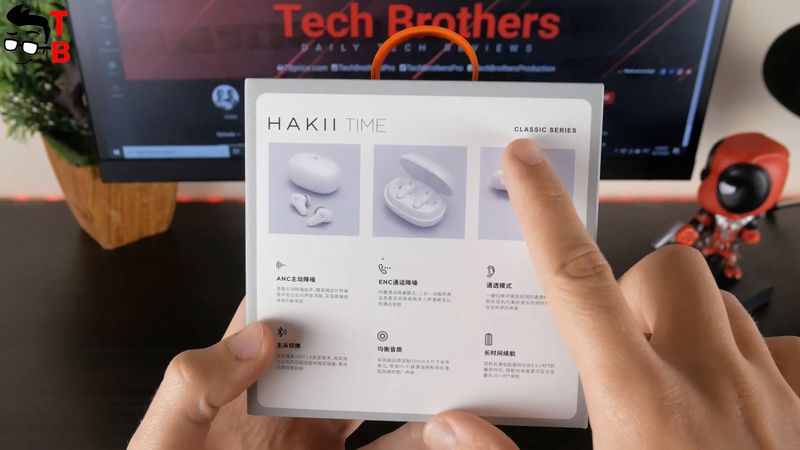 There is also a specifications list on the bottom.
Inside the box, you will find the charging case with earbuds. I have a white version, and it is already available on sale. If you want black earbuds, then you need to wait. It is only on pre-order.
There is also a user manual and a bag in the box. The user manual is in Chinese too.
In the bag, there is a USB Type-C charging cable and a package with extra ear tips.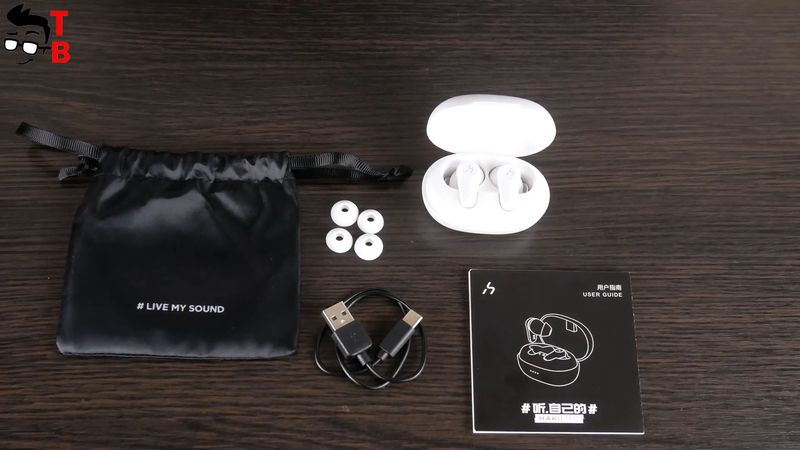 You know, I have already tested earbuds from HAKII Company last year. They also had a premium looking package. I like that Hakii Company pays attention to the package and the first impression of their earbuds.
Design
As I already said, I have a white version of HAKII Time earbuds. They will be also available in the black model soon.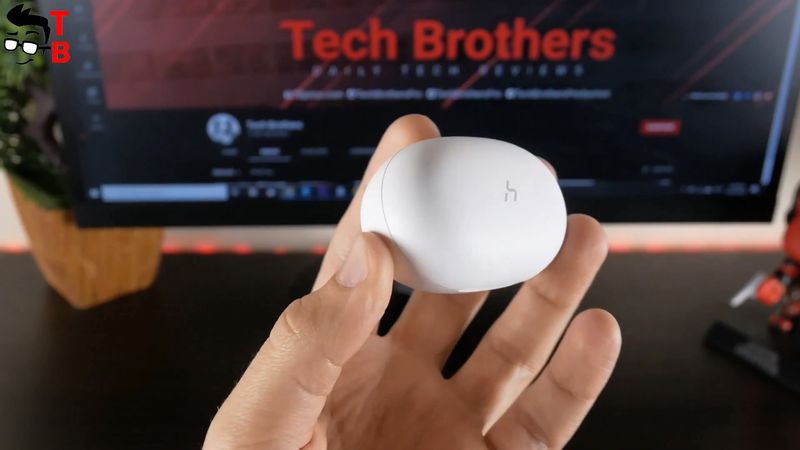 The charging case of these earbuds has a company logo on the top, four LED lights on the front, and a USB Type-C port on the back.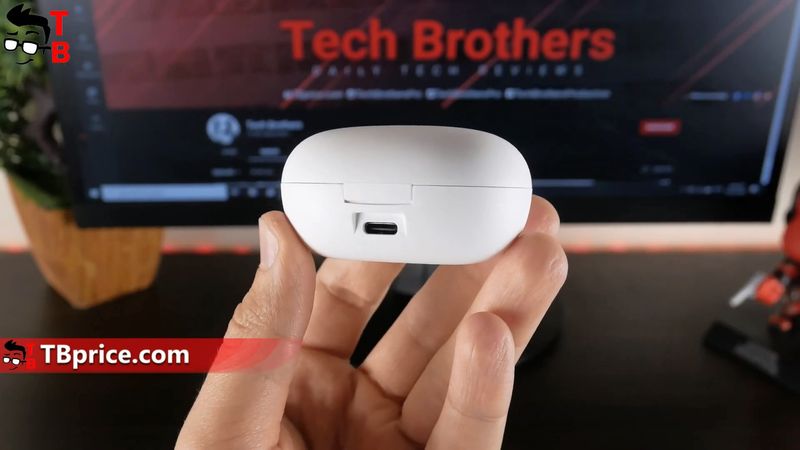 You know, the charging case is pretty compact. It is 65 by 45 by 35 mm. The case is very comfortable to hold in one hand and carry in a jean's pocket.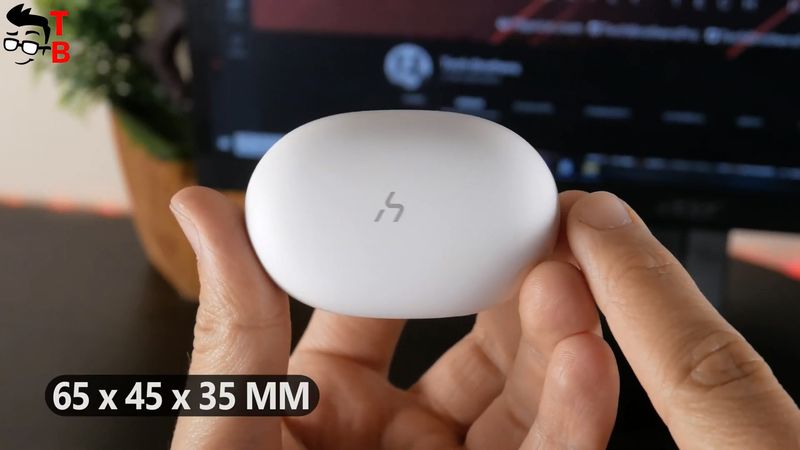 Inside the case, there are earbuds. They are made from the same plastic as the charging case.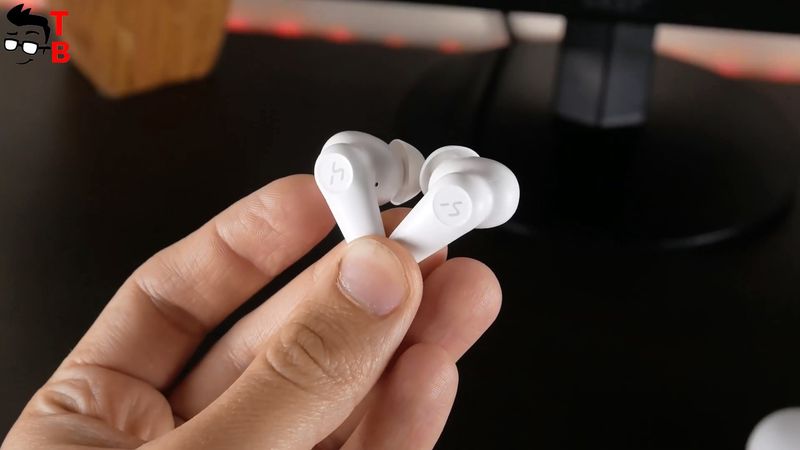 The earbuds have a company logo and LED light on the outside. There is also a touch control button. Here you can see the first microphone, and the second is on the bottom.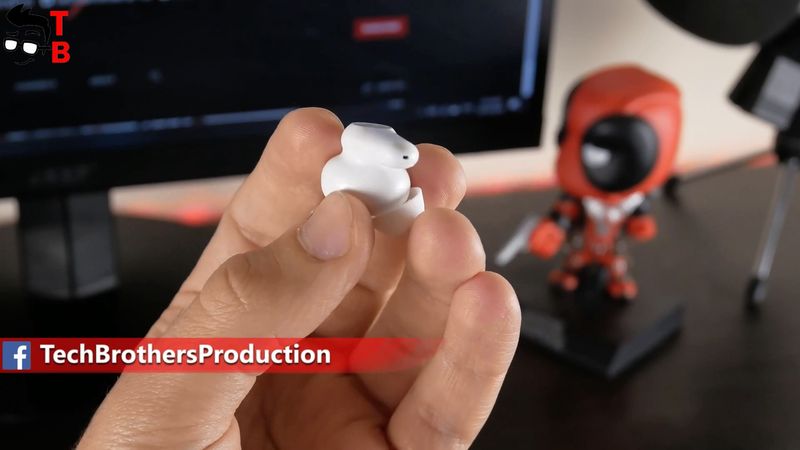 You can remove the ear tip and use another one of a different size.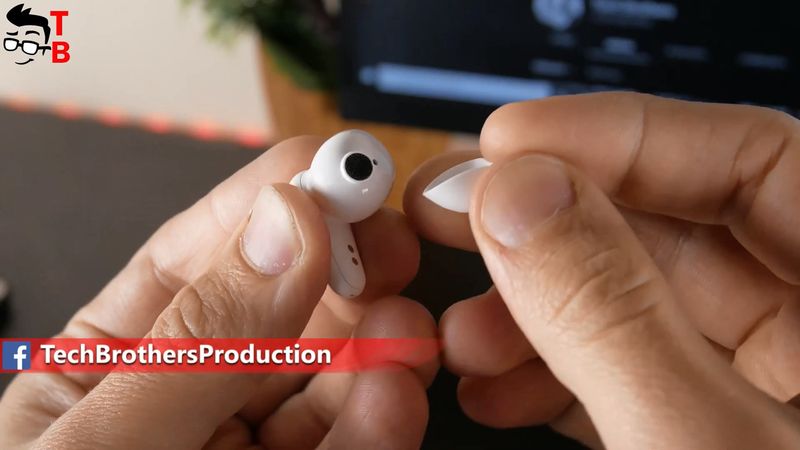 You know, HAKII Time earbuds are much smaller than Apple AirPods or Xiaomi Mi Air 2 Pro. I think this is very good.
They fit very comfortably in the ears and do not fall out. As I already said, HAKII Time is from classic series, not sports. However, you can do sports on these earbuds.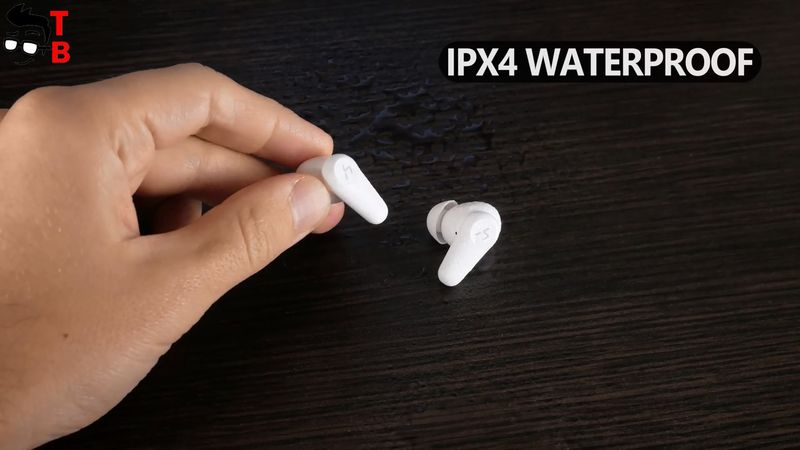 By the way, HAKII Time is waterproof by the IPX4 standard. They are not afraid of sweat and water droplets.
Connection
Talking about the connection of these earbuds, you just need to take them out of the charging case, go to Bluetooth settings on the smartphone, and choose HAKII Time.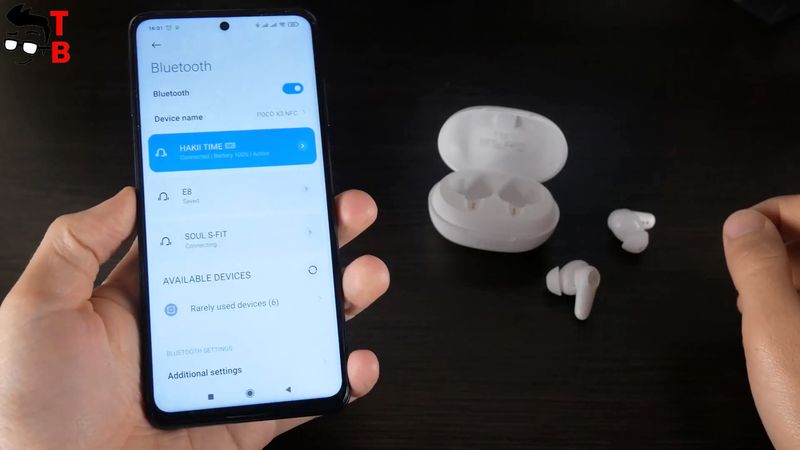 You should know that earbuds can be switched between master and slave. It means that you can use the left or right earbud separately, or both of them at the same time.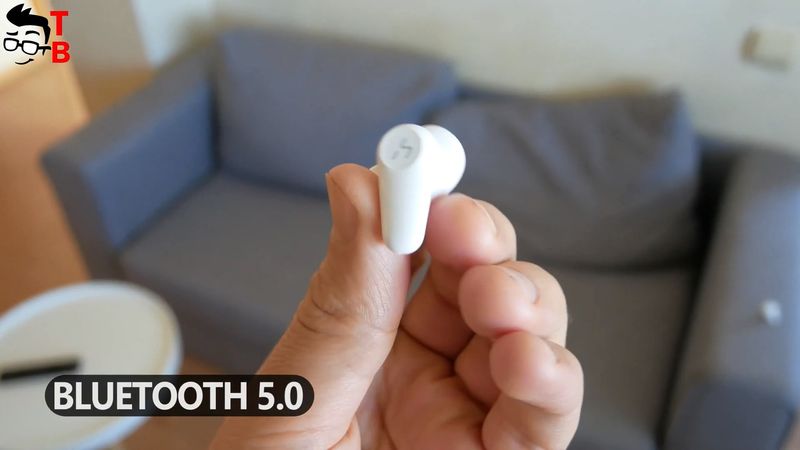 Also, HAKII Time uses Bluetooth 5.0 technology. The maximum range from earbuds to connected phone is 10 meters.
Control Options
You know, one of the main features of HAKII Time is active noise canceling. You can turn it on with a long press for about 3 seconds on the left or right earbud.
In the same way, you can switch to the transparent mode or normal mode.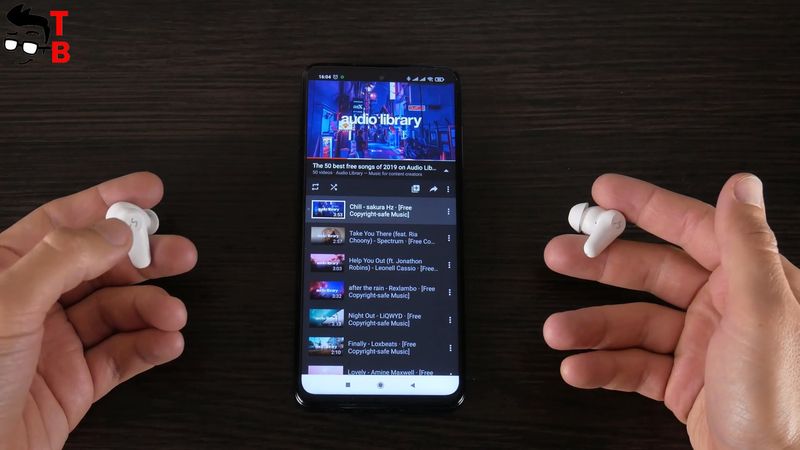 As usual, you can play/pause the music with a single tap. Double click to activate the voice assistant on the mobile device.
You can also answer the call with a single press and reject the call with a long press for 2 seconds.
Unfortunately, these earbuds do not have volume control and switch tracks.
Sound Quality
Now, let's talk about sound quality.
Hakii Time earbuds are equipped with a 10mm driver. This is a pretty large driver for compact earbuds. You know, the larger driver the deeper bass and better sound quality.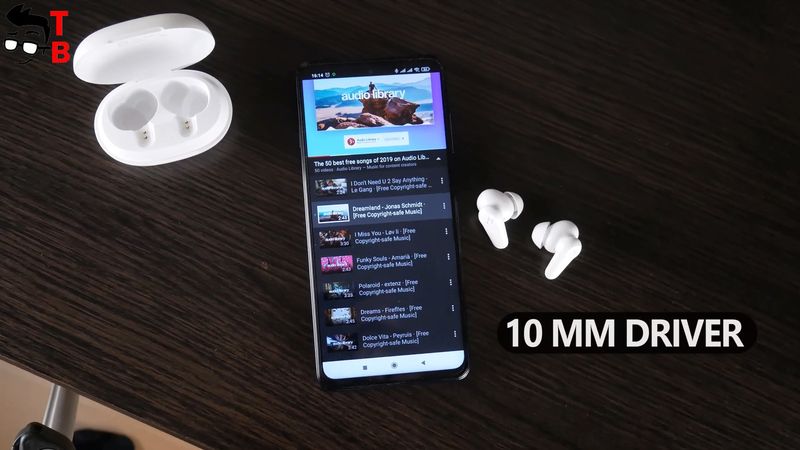 Hakii Time also has active noise canceling. This is my favorite feature in wireless earbuds in 2020. It is very useful when you listen to music in public places.
In this picture, you can see that earbuds reduce medium to high levels of noise, such as vehicles.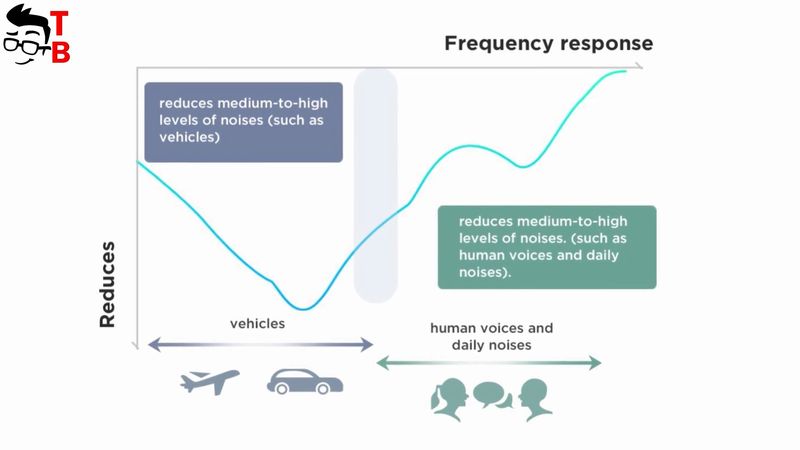 The new Hakii earbuds also have electronic noise canceling.
In general, I like the sound quality of these earbuds. The bass is very good, while the sound is clean enough. However, it is better to listen to music under 70 percent, because when the volume level is higher, I noticed little distortions. The high frequencies are pretty sharp.
Battery Life
As for battery life, the manufacturer promises 4.5 hours of playtime on a single charge and 20 hours with a charging case.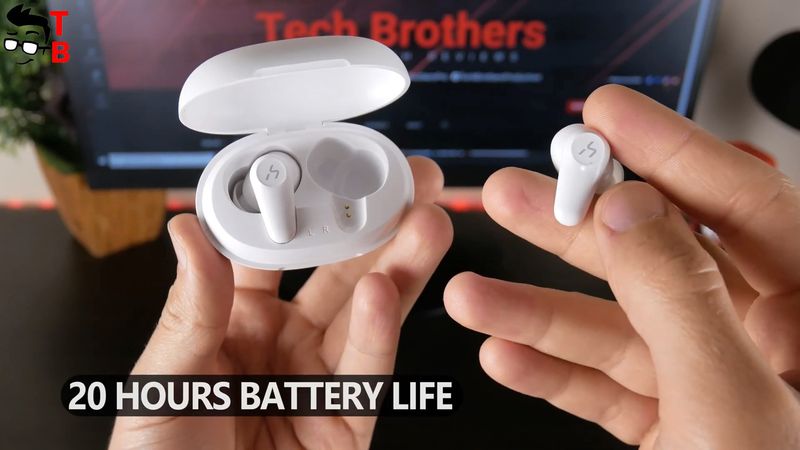 I think battery life will be a little less when you use active noise canceling mode. Anyway, it is still good for compact earbuds.
Conclusion
So, HAKII Time is another new wireless earbuds with active noise canceling. This is a very useful feature, and if you choose new earbuds, you should see that they have ANC.
Also, Hakii Time has a very good package. You know, that's very important, if you buy them as a gift.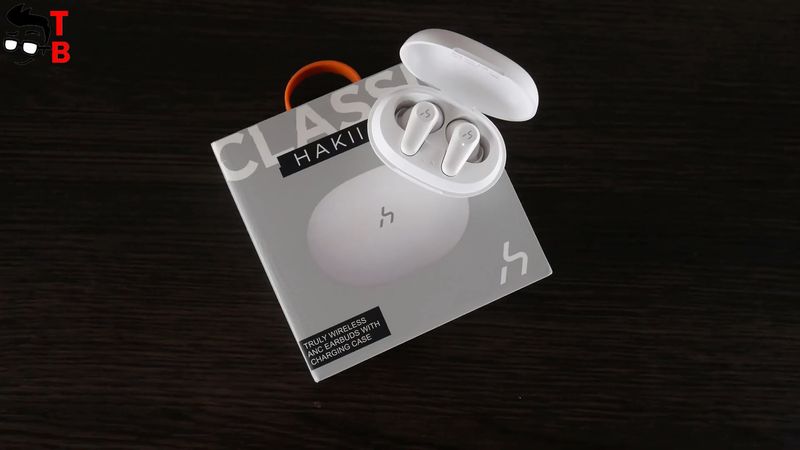 In addition, I like the design of these earbuds. They look simple but very stylish. I think that the white version looks even better than the black one. It is more interesting.
As for the sound quality and battery life, they are not outstanding, but quite good for earbuds up to $70.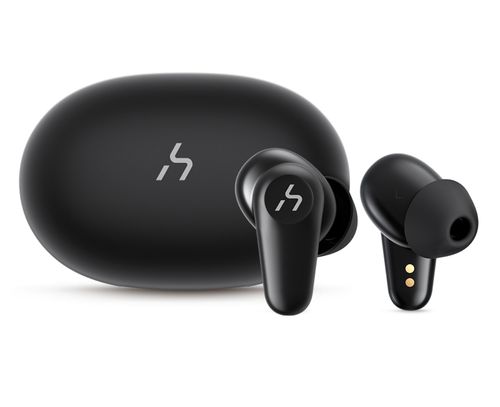 HAKII Time True Wireless Active Noise Cancelling Earbuds - Official Website
as of September 10, 2023 11:29 pm