About half a year ago, we posted the video about FIMI Palm on our channel – Tech Brothers. It has been a long time since the first video, but I finally got this device for unboxing and hands-on review.
If you don't know anything about FIMI Palm, then let me tell you about its main features. This is a gimbal camera with 3-axis mechanical stabilization. It has a 128-degree viewing angle and video recording in 4K resolution. There are many shooting modes, such as face tracking, smart tracking, time-lapse, and others. It also has built-in Wi-Fi and Bluetooth.
The price of FIMI Palm is $200. It is probably the most affordable device of its kind. The basic version of DJI Osmo Pocket without Wi-Fi, joystick, and other accessories costs $300.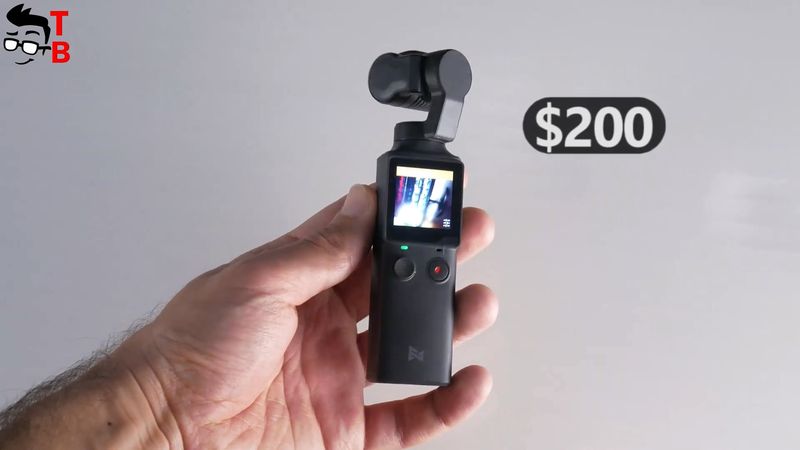 OK, let's start the review of FIMI Palm with unboxing.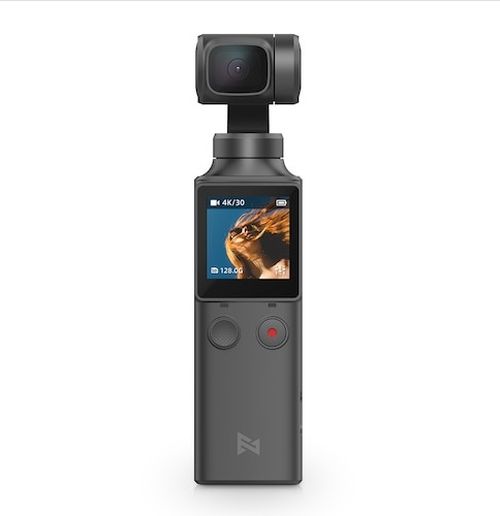 FIMI PALM 3-Axis 4K HD Handheld Gimbal Camera - GearBest
as of May 17, 2023 6:23 am
Unboxing
The gimbal camera comes in a small box. There is the image of FIMI Palm on the front side. Main features, package contents, and specifications are on the back.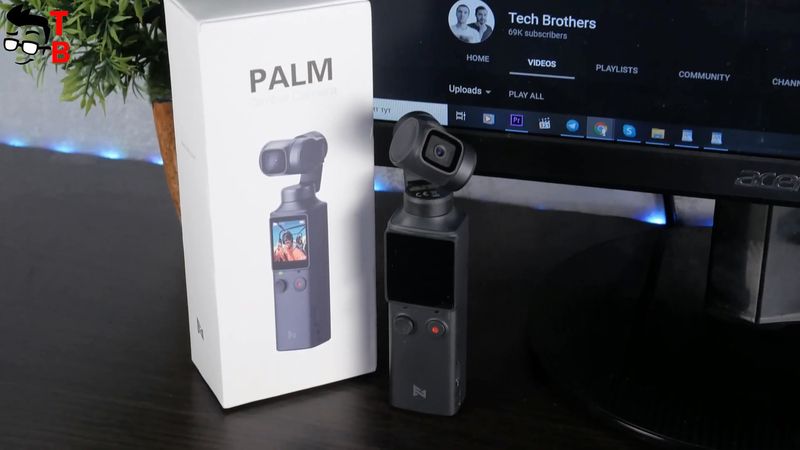 Inside the box, you will find the gimbal camera itself, the cover for gimbal, USB Type-C cable, and user manual. That's all!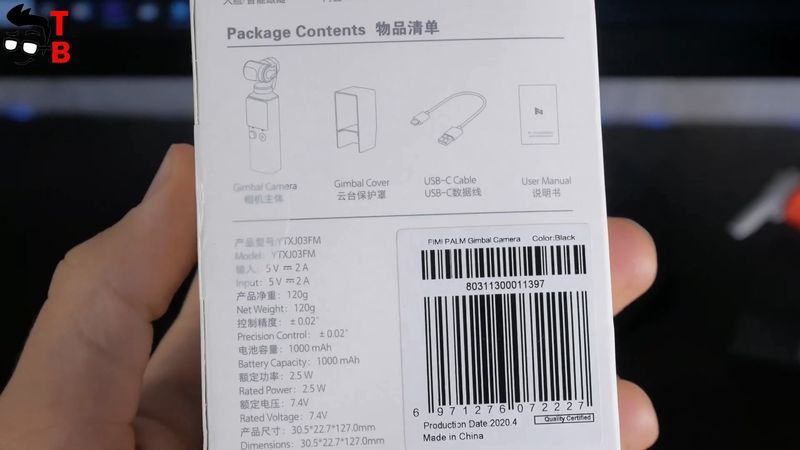 You don't need any accessories, because FIMI Palm has built-in Wi-Fi, tripod mount, joystick, and others.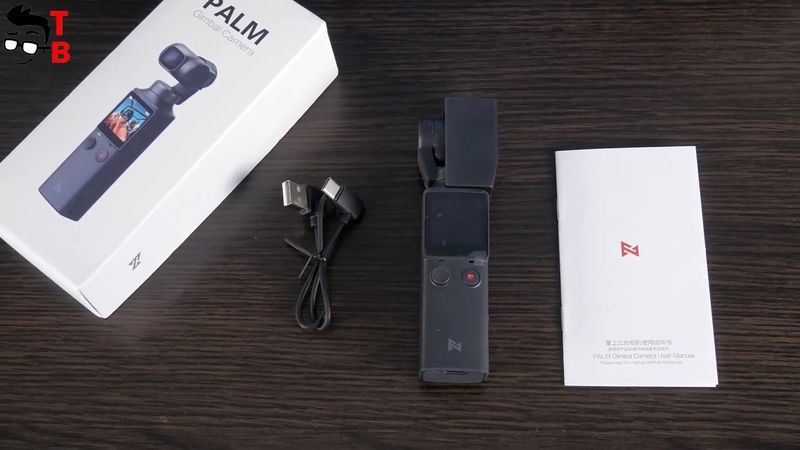 You know, you have to buy all this additionally with DJI Osmo Pocket. This is the first advantage of FIMI Palm.
Design
FIMI Palm is a perfect gimbal camera for travel because it is lightweight and compact. The dimensions are only 30 by 22.8 by 132 mm. The weight is 120 grams.
It takes even less space than the smartphone. Also, it is very comfortable to hold in one hand. You can carry the gimbal camera in your hand as long as you want, as well as to shoot the video for a long time, and not to get tired.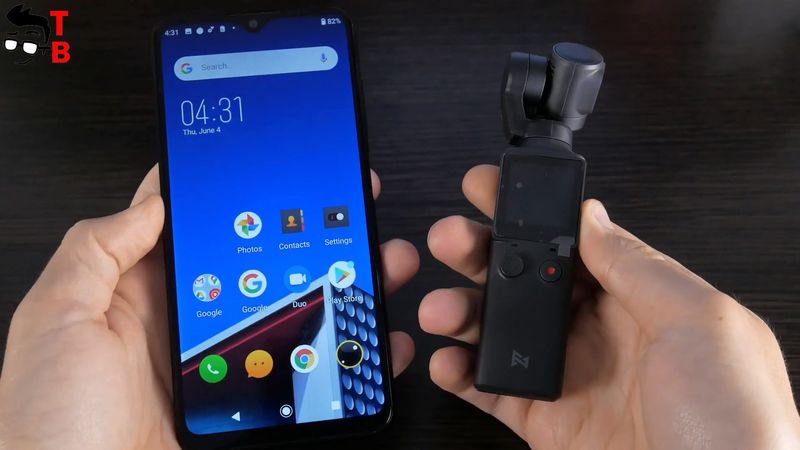 On the top, there is a camera, roll axis, tilt axis, and pan axis. Then, there is the main body with a touchscreen, battery indicator, microphone, 5-way joystick, power, and shutter button.
On the side face, there is a lanyard hole, MicroSD slot, and the second microphone hole.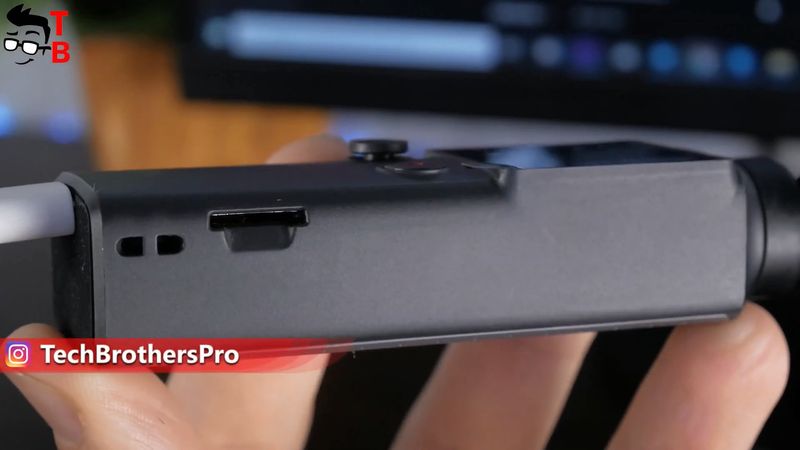 USB Type-C charging port is at the bottom.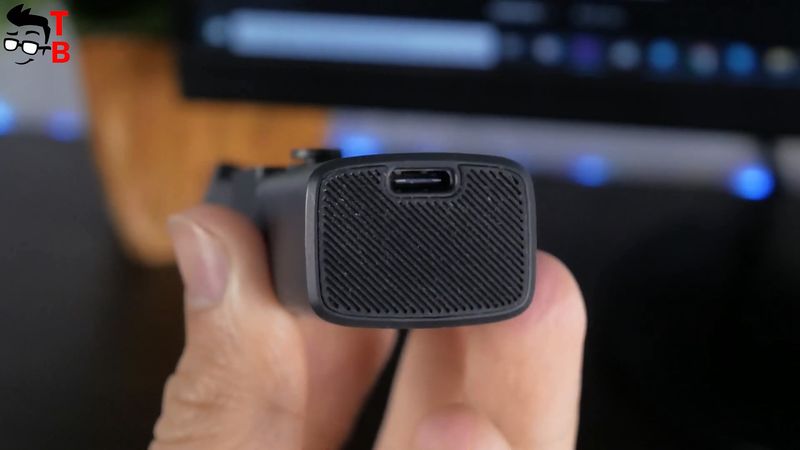 On the back, there is only 1/4″ screw thread for a tripod.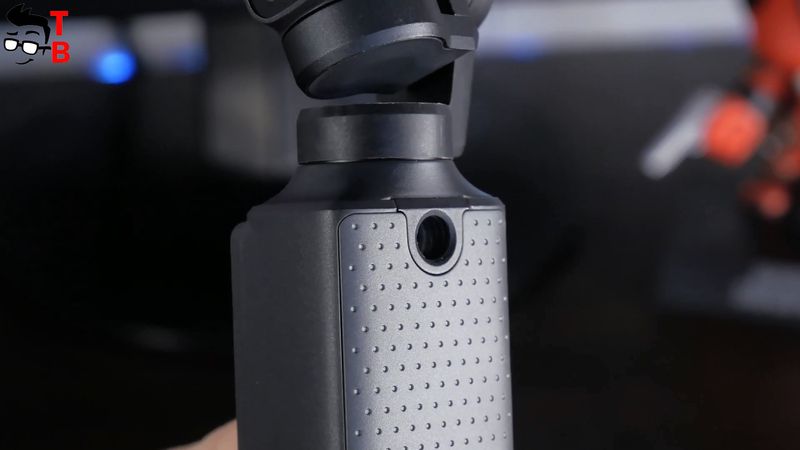 The main body is made of plastic, but there is a silicone pad on the bottom, so you can put the gimbal camera on a flat surface, for example, to shoot time-lapse.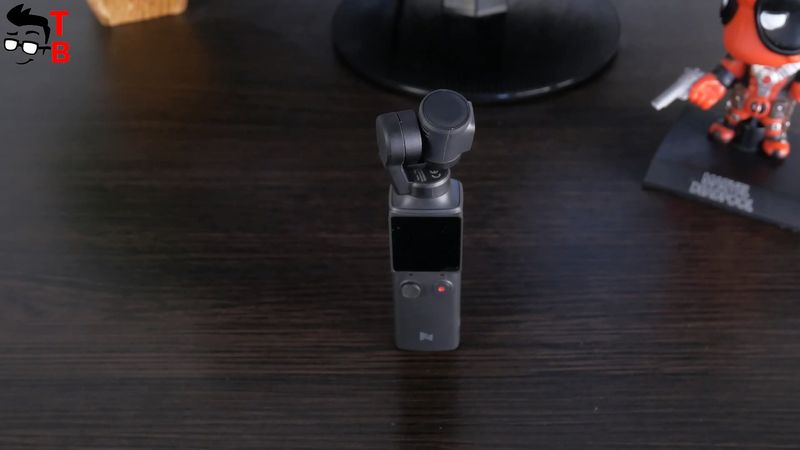 That's all about the design of the FIMI Palm gimbal camera. Now let's turn the device on, and look at the screen and functions.
Functions
By the way, the touch screen has a diagonal of 1.22 inches and a resolution of 240 by 240 pixels. The maximum brightness is 600-nit. As you can see, the display is good visible outdoors. That's very good.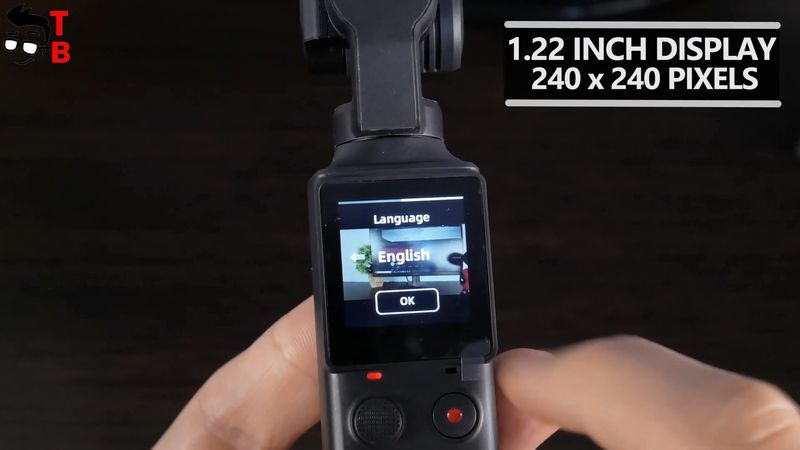 When you turn the camera on, you see the next screen. There is the live image from the camera, resolution, battery level, memory on a microSD card and the menu to change ISO and W/B.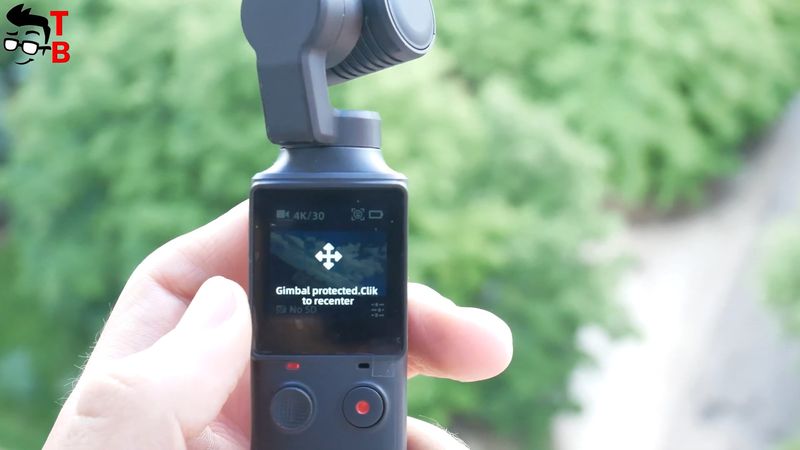 Swipe left or right from the main screen to choose the shooting mode from video, photo, slow-motion, time-lapse, and panorama.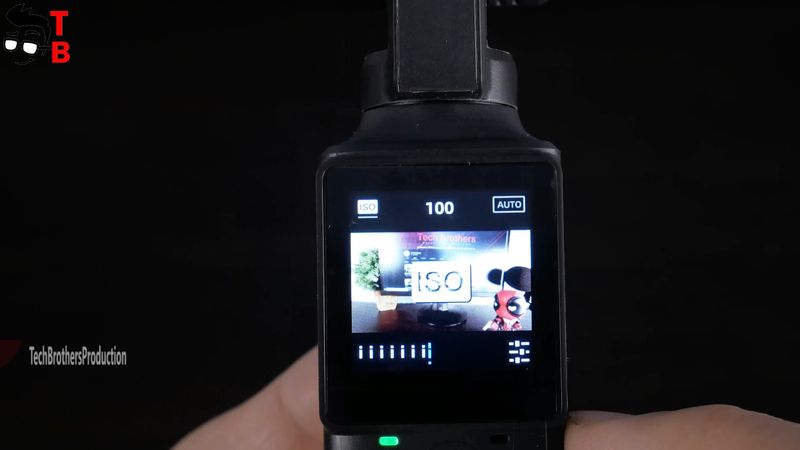 Swipe down from the main screen, and you will see the gimbal modes, such as pitch lock, gimbal lock, Follow, and FPV.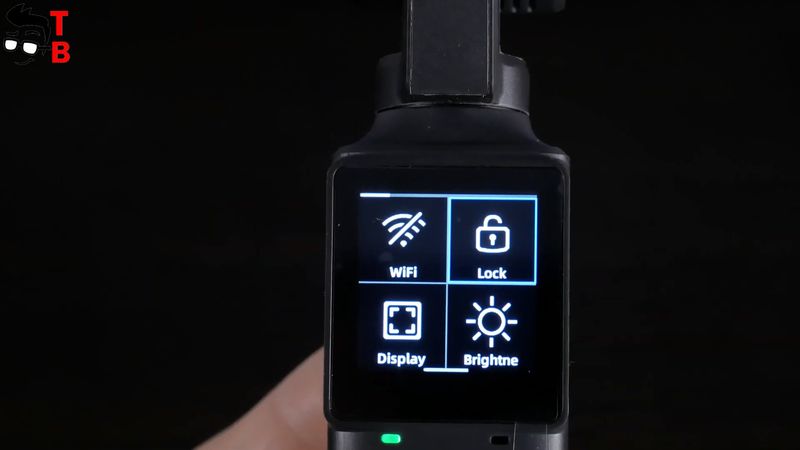 Then, swipe to the right, and there will be Wi-Fi, Lock, Display, and Brightness.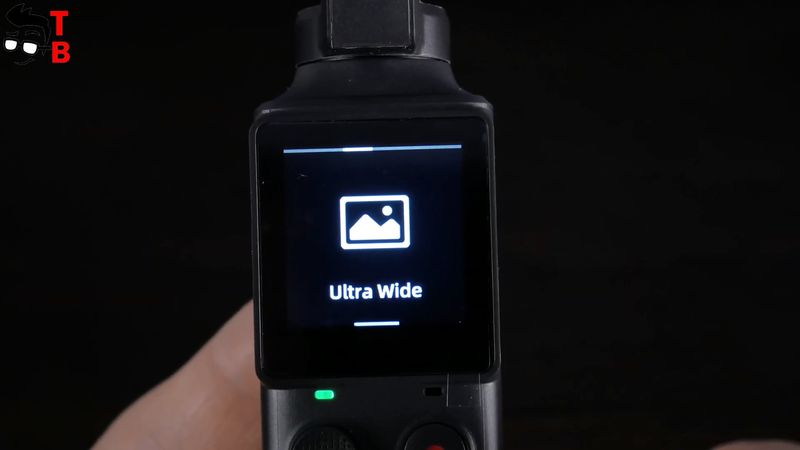 You can also swipe left to choose from a narrow, ultra-wide, and superscope viewing angle.
Finally, there are camera settings, gimbal settings, and system settings.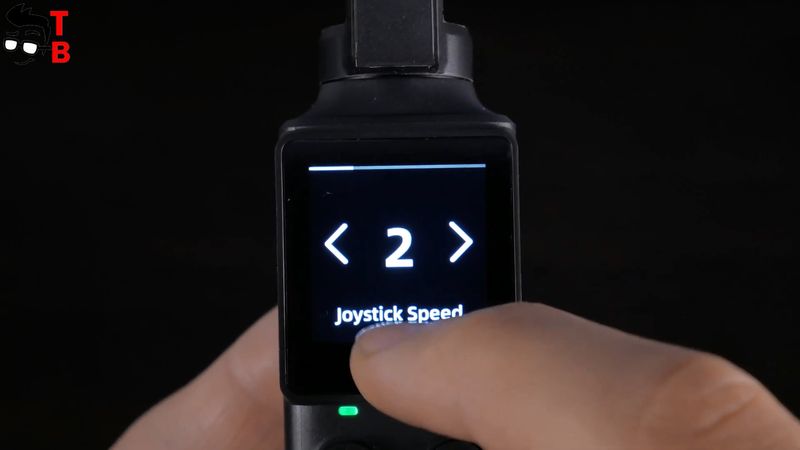 In the camera settings, you can choose photo format, metering mode, video output, video codec, and LCD.
Gimbal settings have the following options: joystick speed, follow speed, calibration, and adjust horizon.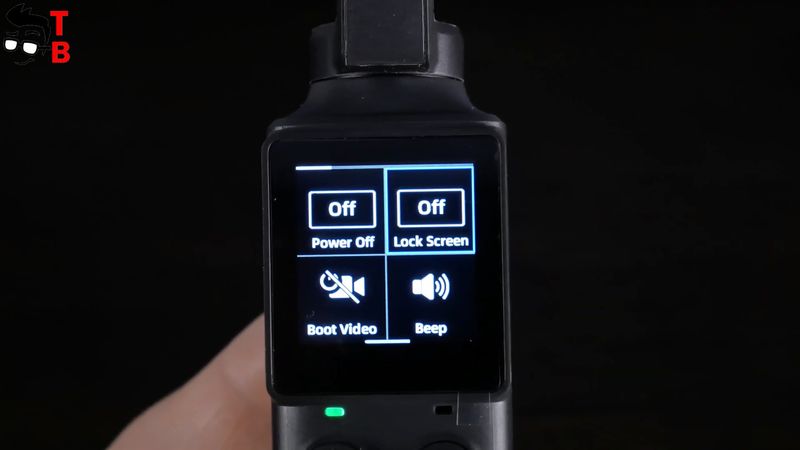 In system settings, you can power off and lock the screen. There is also boot video and beep, storage information, device information, language, and reset the device.
Talking about buttons control, you can use the joystick to move the camera. This is a shutter button next to the joystick.
Mobile App
If the built-in touch screen is too small for you, then you can connect FIMI Palm to the smartphone, and control the camera using the mobile device. The functions and settings are the same as on the gimbal camera itself.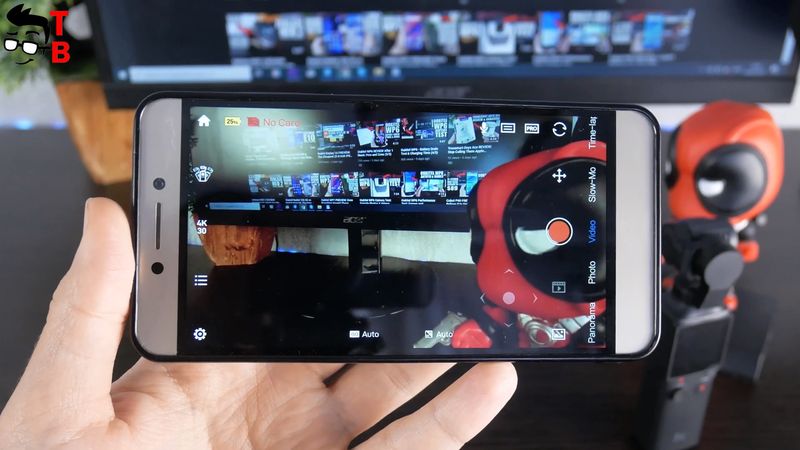 There are different shooting modes on the right side, such as Panorama, Photo, Video, Slow-Motion, Time Lapse.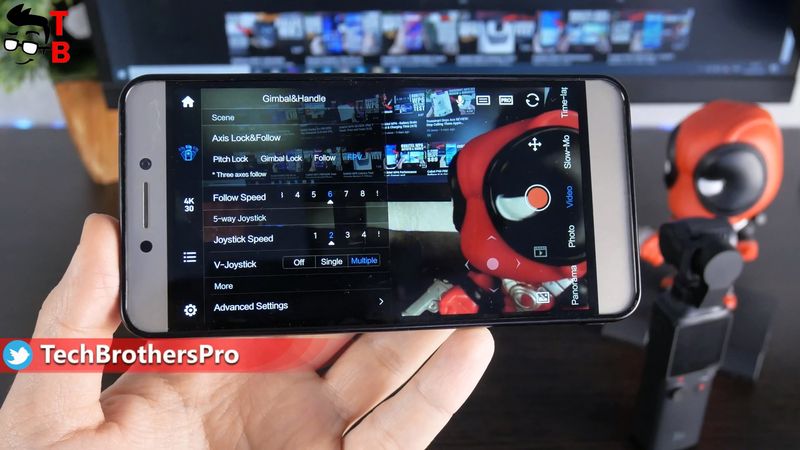 On the left side, you can change the gimbal settings, for example, scene, pitch lock, gimbal lock, follow or FPV, follow speed, 5-way joystick, and others.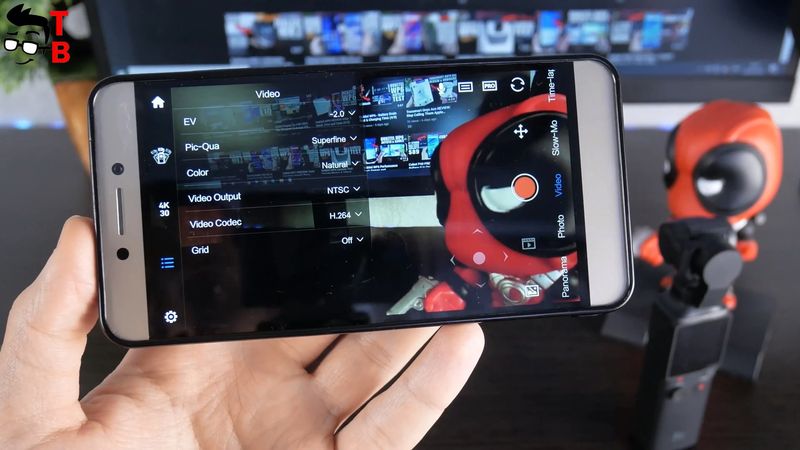 There is also video resolution, video settings, and system settings.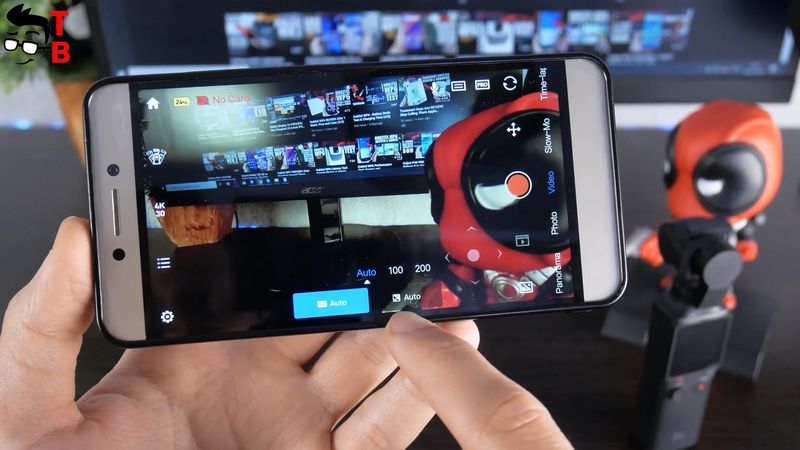 On the bottom, there are two icons to change ISO and B/W.
Actually, you don't really need the app on a smartphone. You have all the same functions, settings, and modes on the gimbal camera itself.
Battery
We should also talk about the battery. FIMI Palm is equipped with a 1000mAh battery. This is enough for 240 minutes of Full HD video recording.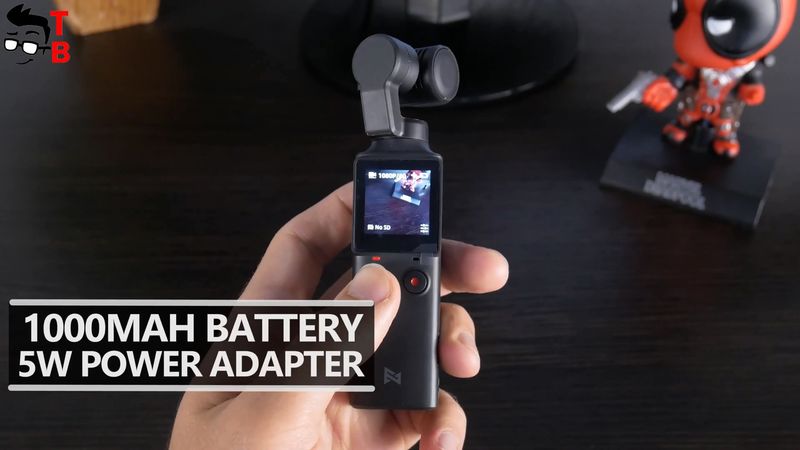 If you shoot 4K video, the battery life will be about 160 minutes. You know, the battery life also depends on shooting mode, weather conditions, and many other factors.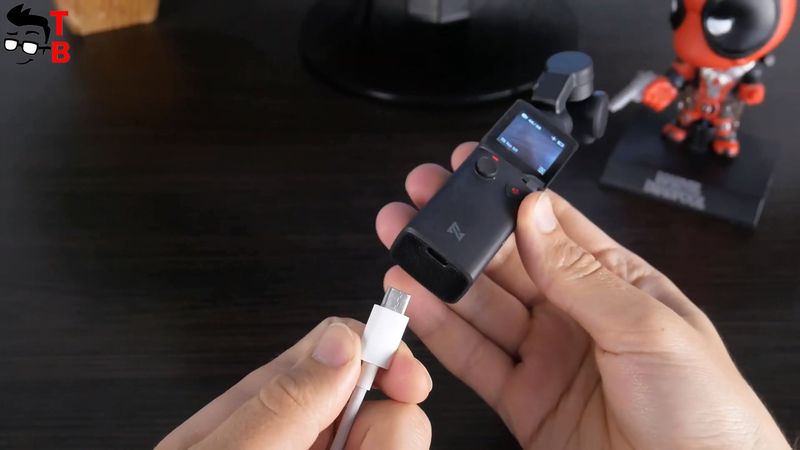 Anyway, it think it is really good for a gimbal camera. FIMI Palm runs longer than many action cameras.
Footage
Finally, let me show you the video I made. I used different shooting modes, and I also shot day and night videos.
I have much footage, so if you don't want to watch everything, then use the timecodes in the description under the video.
The video test starts at 05:11 on YouTube.
By the way, do you like my city? Write in the comments below.
Conclusion
So, it's time, to sum up. I want to start with video quality because this is the most important task of this device. FIMI Palm records video at 4K 30 fps. As you can see, in good lighting conditions, the video is clear, high detailed, and contrast. However, it is only in the daytime. The footage at night is not so good. Almost everything is black and you cannot see anything.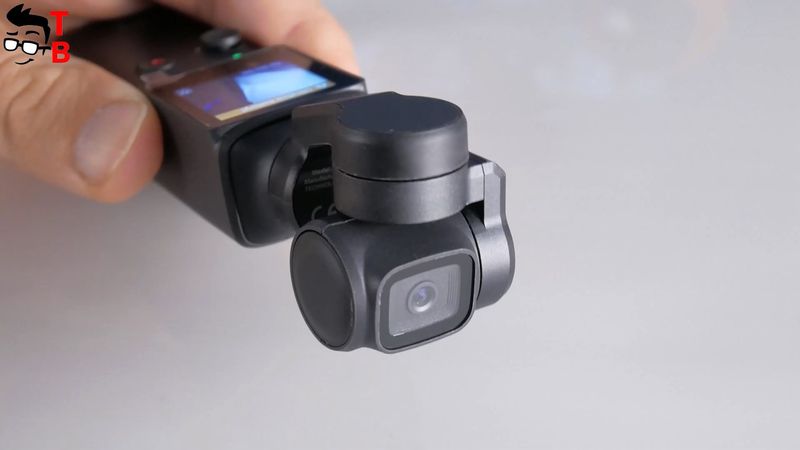 FIMI Palm is not only a camera but also a gimbal. The video is really smooth. Gimbal is a must-have device for everyone who records video. If you don't want to buy an action camera and gimbal separately, then FIMI Palm is a good option. There are many gimbal modes, such as follow, pitch lock, gimbal lock, and FPV.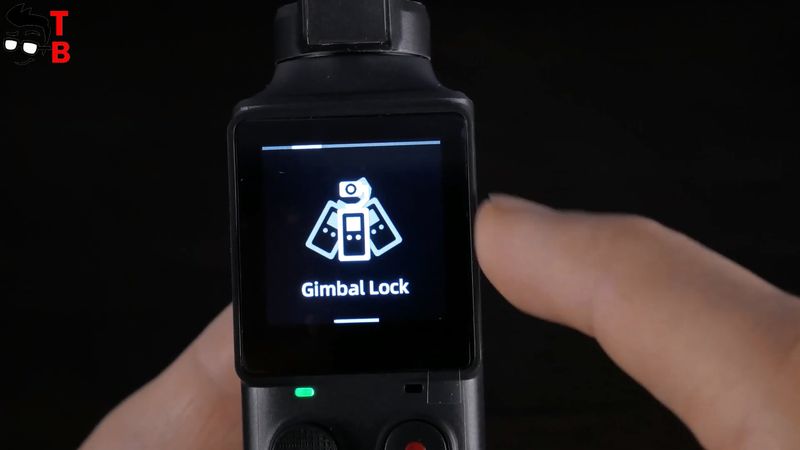 I also like that FIMI Palm has many other useful functions, for example, time-lapse, slow motion, joystick control, etc.
So, if you often record video while you are traveling, you need a gimbal camera, and FIMI Palm is one of the best of them. First, it is affordable, compared to other gimbal cameras, but also it has everything you need, such as built-in Wi-Fi, touch screen, joystick, and other features that we have already talked about.
What do you think about FIMI Palm? Write in the comments below.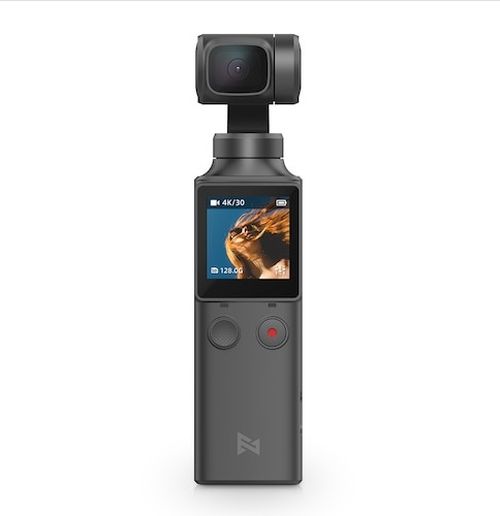 FIMI PALM 3-Axis 4K HD Handheld Gimbal Camera - GearBest
as of May 17, 2023 6:23 am