A few weeks ago, I already reviewed FIIL T1 XS wireless earbuds. I really liked those earbuds, especially FIIL+ application.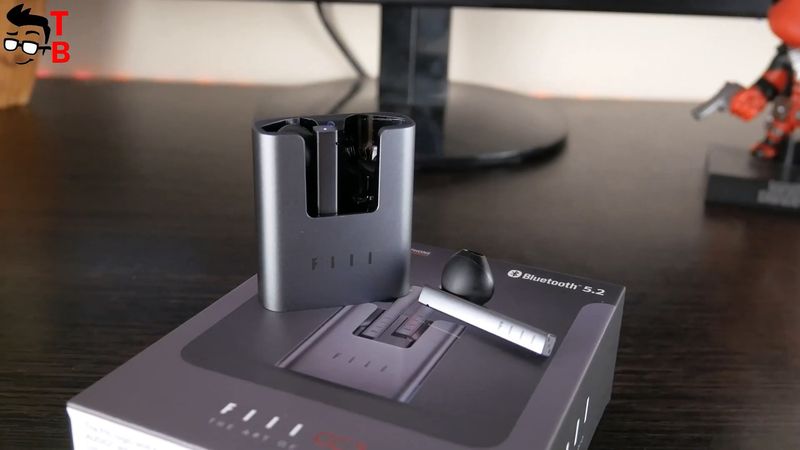 Now, I have the new wireless earbuds from the same brand – FIIL CC2. They also support the FIIL+ app, as well as Bluetooth 5.2, game mode, and up to 32 hours of music playtime.
You know, the features are very good for $50 TWS earbuds. However, let's check the microphone quality, sound quality, and latency in games. We will also look at the main features in the app.
Unboxing
You know, I like when there is all information about the product of the box.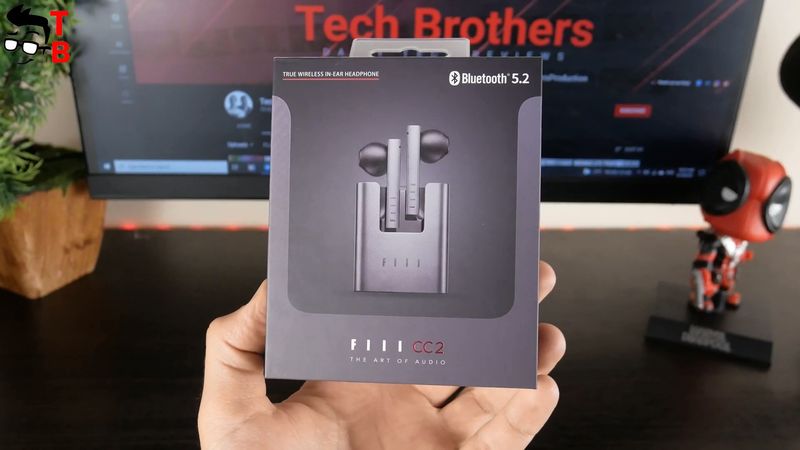 So, we can see the image of earbuds on the front and back, as well as their main features, such as True Wireless Stereo Bluetooth, Unique design and East setup, long battery life, ENC, low latency mode, FIIL+ app.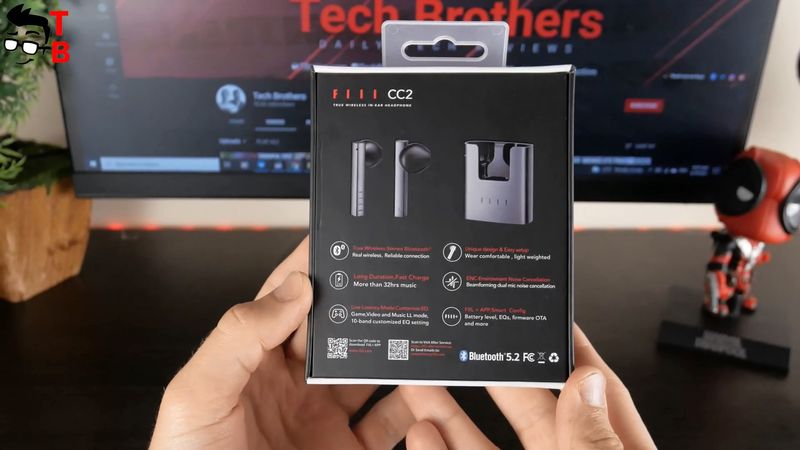 Inside the box, there are left and right earbuds, and a charging case separately.
Also, we have a quick start guide and another black box with a user manual and USB Type-C charging cable.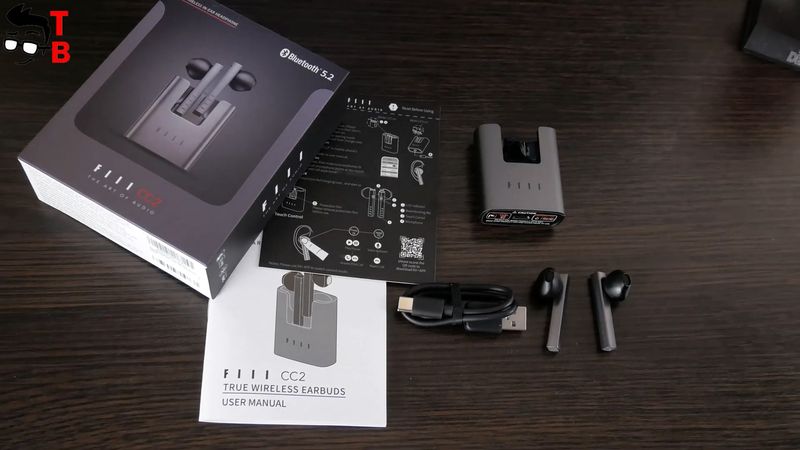 FIIL CC2 earbuds have a semi-in-ear design, so you don't need silicone ear tips.
Design
I was very impressed when I first took a charging case and earbuds in my hands. Are these earphones really worth $50?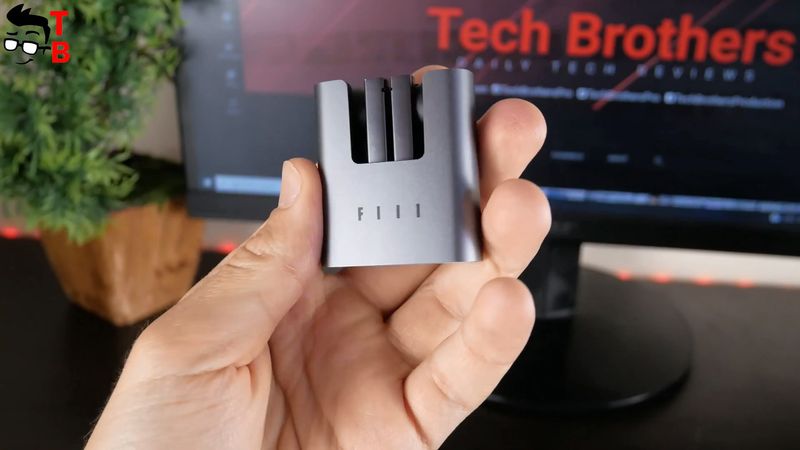 First, I like the materials and build quality of FIIL CC2 earbuds. It looks and feels like a charging case and earbuds are made of metal. However, I think that this is plastic with a metal texture because they are not heavy.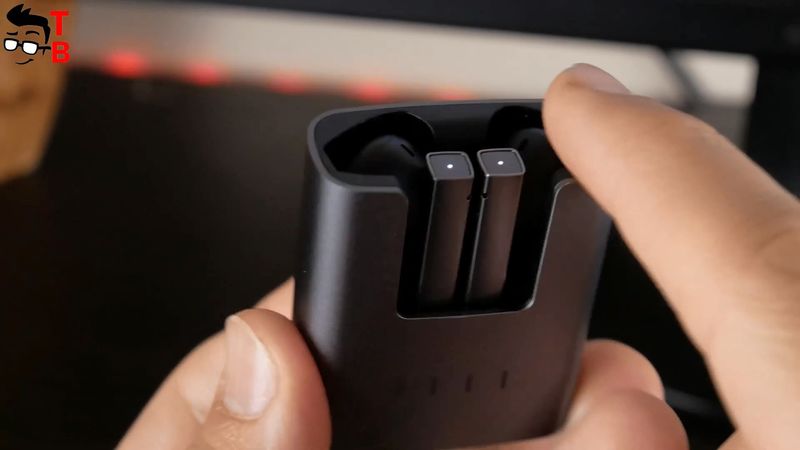 As you can see, a charging case doesn't have a lid. It seems that the earbuds fall out from the charging case easily, but they don't. The magnets are very powerful.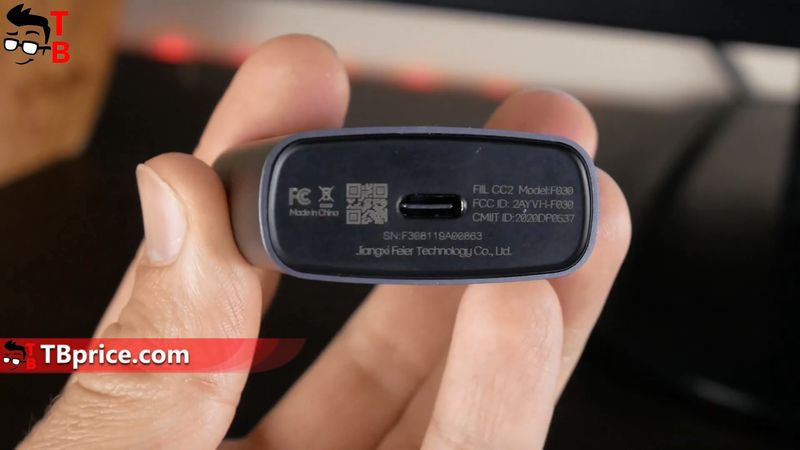 A charging case has a single LED indicator on the top, and USB Type-C charging port on the bottom. We can also see a very nice FIIL logo on the front.
The earbuds have the same metal texture, but a black plastic head. As I already said, FIIL CC2 earphones have a semi-in-ear design, so they don't have silicone eartips.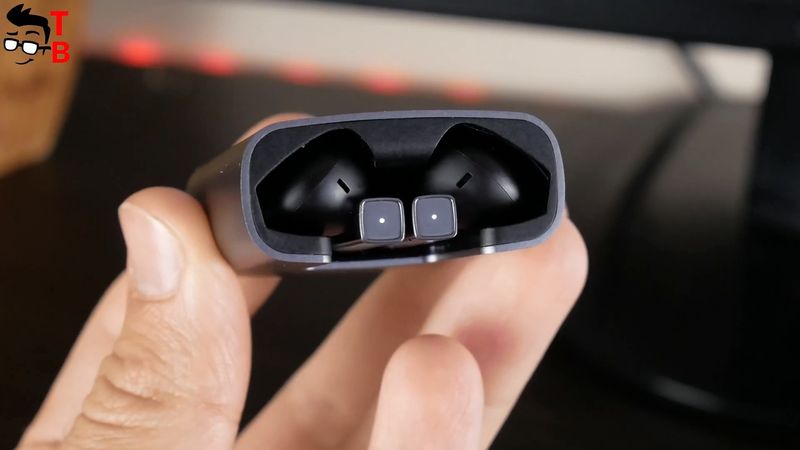 Each earbud has an LED indicator on the top; a touch panel, an ENC microphone, a call microphone, and charging contacts.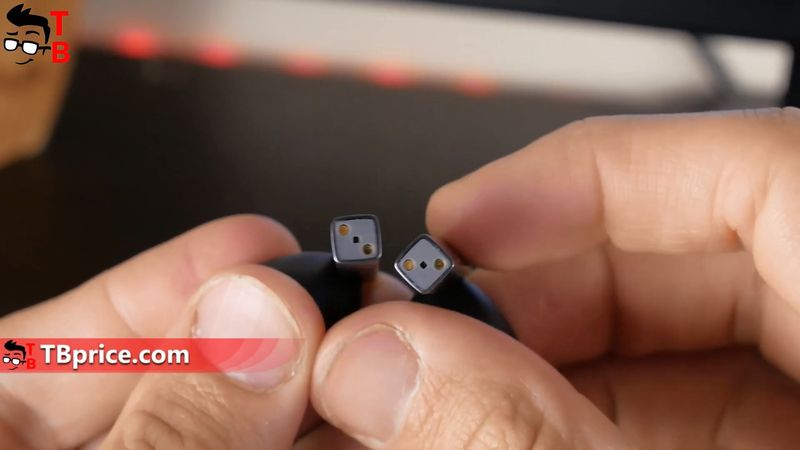 Design is one of the main features of FIIL CC2 earbuds. The manufacturer says that the new earphones are designed by the German DA team.  On the official website, there is a lot information about the development and design of the new earbuds.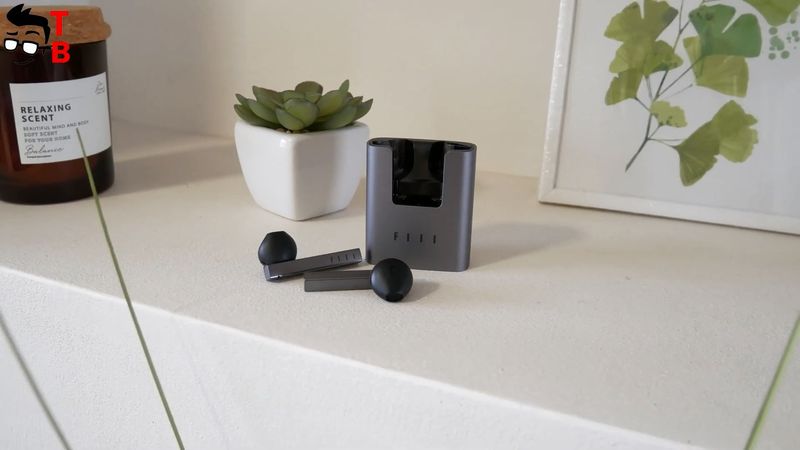 You know, I like when manufacturers pay attention to the design of their products.
Of course, sound quality, microphone quality, low latency are more important for me in wireless earbuds, but also they should look and feel good.
FIIL CC2 looks like expensive earbuds, but they cost only $50.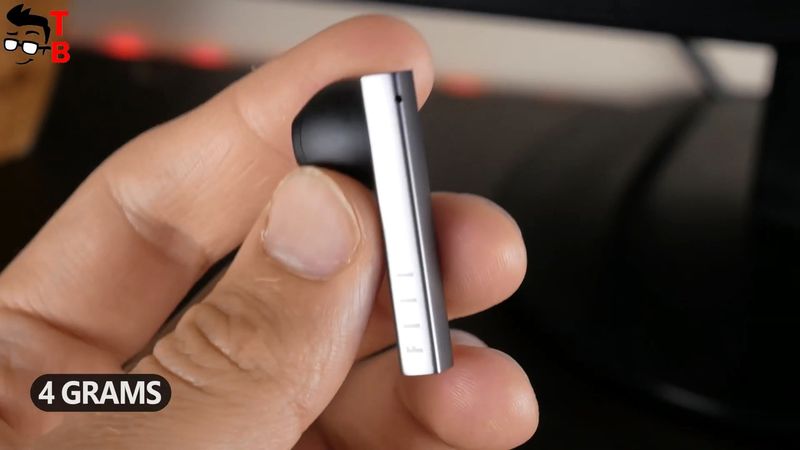 By the way, they are also comfortable. The weight of one earbud is only 4 grams, so they also don't feel in the ears. Because of the semi-in-ear design, you can wear the earbud for hours, and don't feel discomfort.
However, I didn't find any information about water resistance. Probably you shouldn't exercise or walk in the rain with these earphones because they might break.
Connection
The connection of FIIL CC2 earbuds to a smartphone is very simple. You just need to take out the earbuds of the charging case, press on touch panels, and you will hear the music.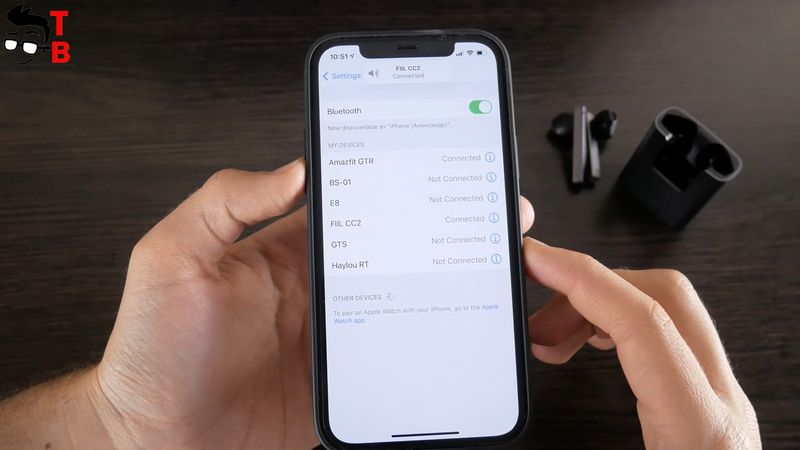 Now, take your phone, go to Bluetooth settings and select FIIL CC2.
That's all!
Control Functions
The new FIIL earbuds have many control functions. By the way, the new earphones have default mode out of the box, when you can active full mode in FIIL+ App. Later, I will show you how to do this.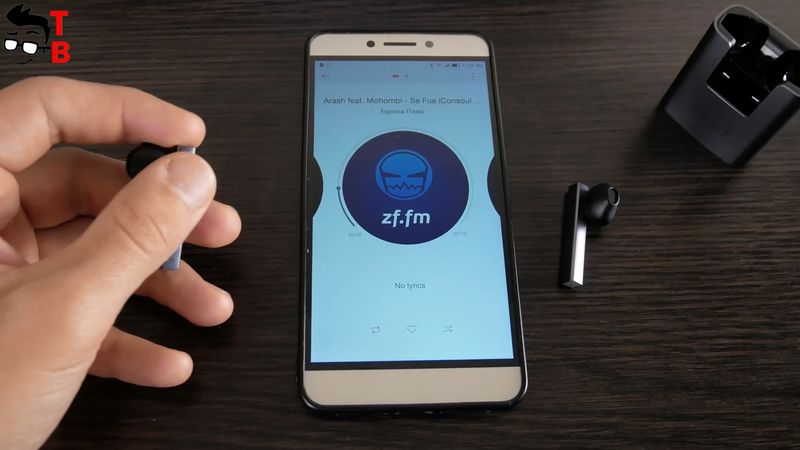 In the default mode, you can play/pause the music with a double press on the earbuds, as well as call voice assistant on a smartphone, answer or reject a phone call.
When you active full mode, you will be able to volume up and down, switch to the next or previous track. These are very useful functions, so I recommend you activate the full mode. Let me show you how to do that.
FIIL+ App
Like the previous earbuds I have tested from the FIIL company, the new FIIL CC2 also supports the FIIL+ application. It is available on Android and iOS devices.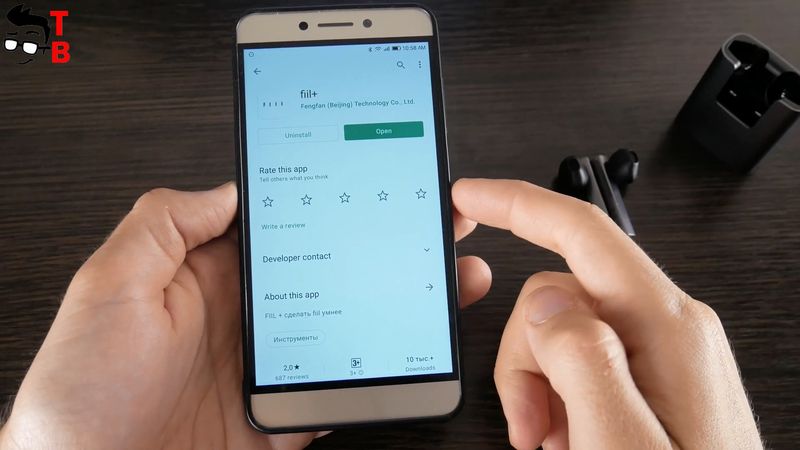 When you first open the app, you need to login or enter as a guest.
Now, choose FIIL CC2 earbuds. They are the first in the list.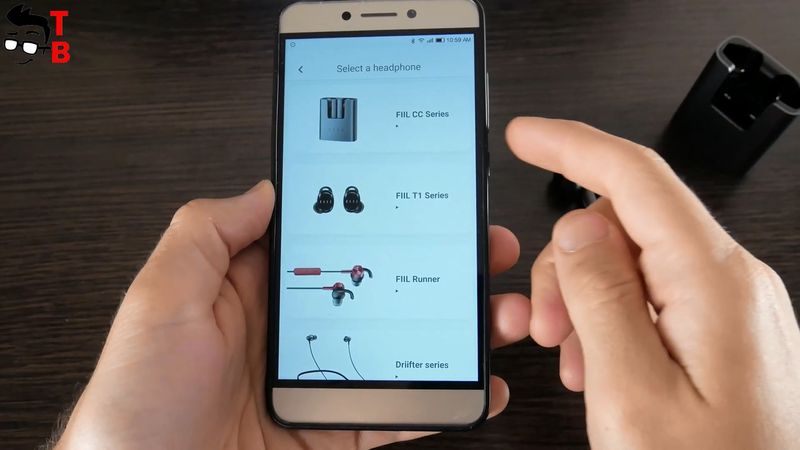 You know, I have tried to add the earbuds on iPhone 12, but the app says that this version of FIIL+ does not support this model.
However, it is OK on Android smartphones.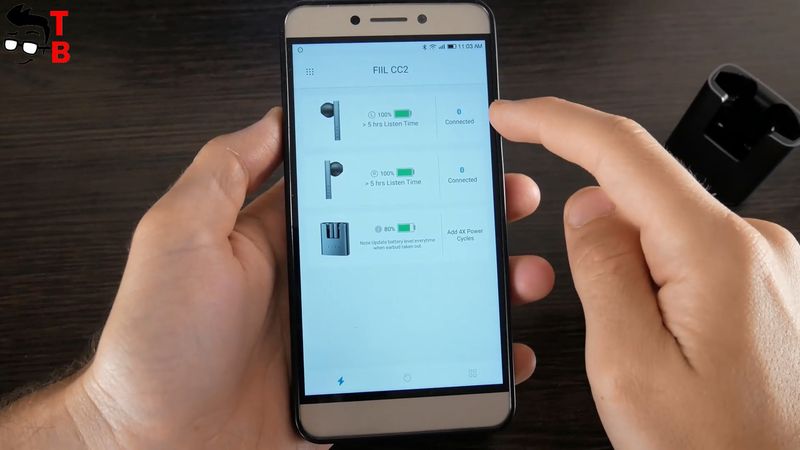 In the app, we can see the battery level of the left and right earbuds, as well as the charging case.
Then, there are three EQ modes available, such as bass, original and treble. You can also click on more and choose the music genre, for example, classic, jazz, light music, cinema, etc.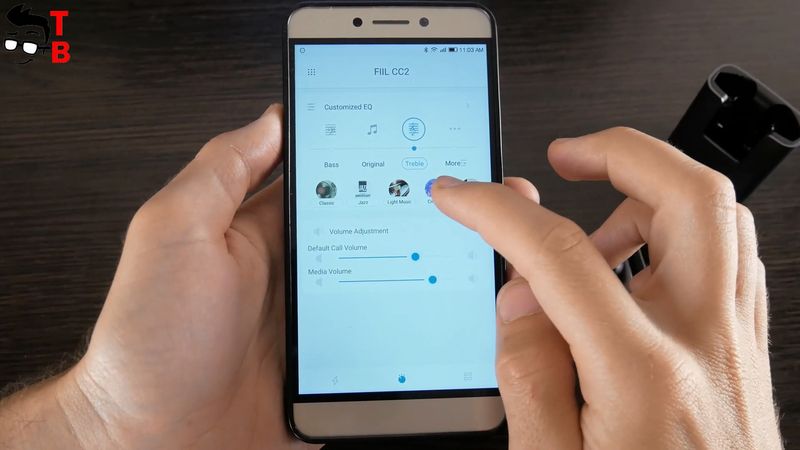 We can also change the default call volume and media volume.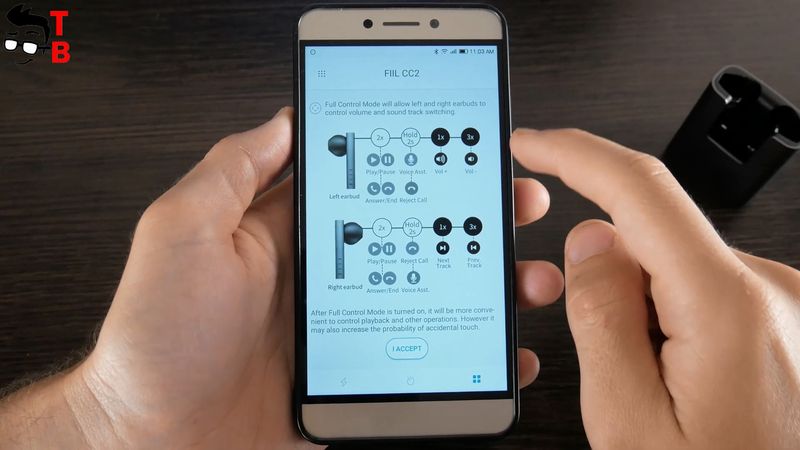 In the settings menu, there is full control mode, low latency mode, firmware version, and advanced settings with a single option – reset.
OK, now I want to check the latency with low latency mode on and off.
Latency Test
We can read in the app that low latency mode will greatly reduce the latency of videos and games. Let's check it out.
By the way, low latency mode is not recommended to use when listening to music.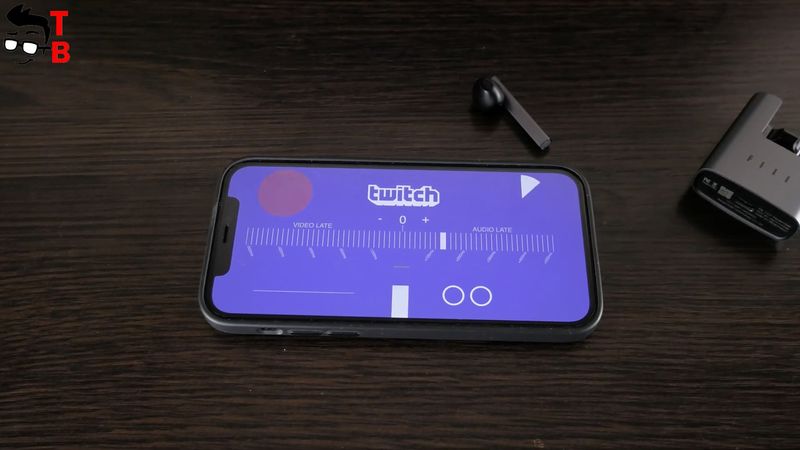 First, I will play the video and the game without low latency mode.
Now, I will active low latency mode, and run the video and play PUBG Mobile again.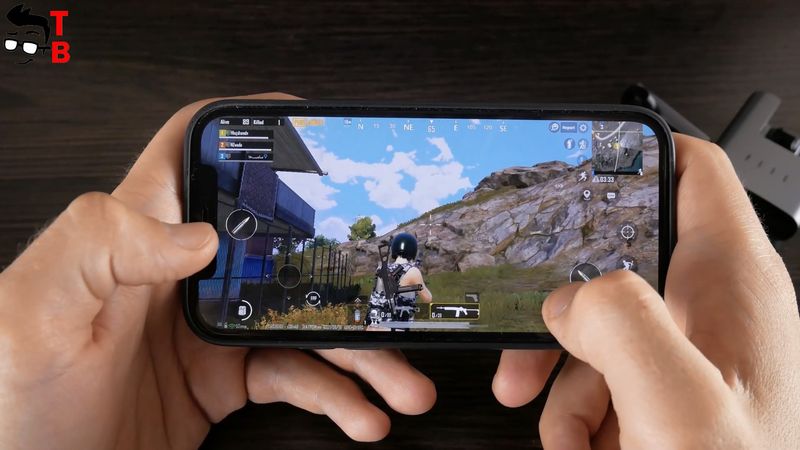 The latency is really lower, especially in the game. So, it is better to activate low latency mode when playing games, but turn it off when listening to music.
Microphone Test
FIIL CC2 earbuds have ENC and call microphones. Let's check the mic quality.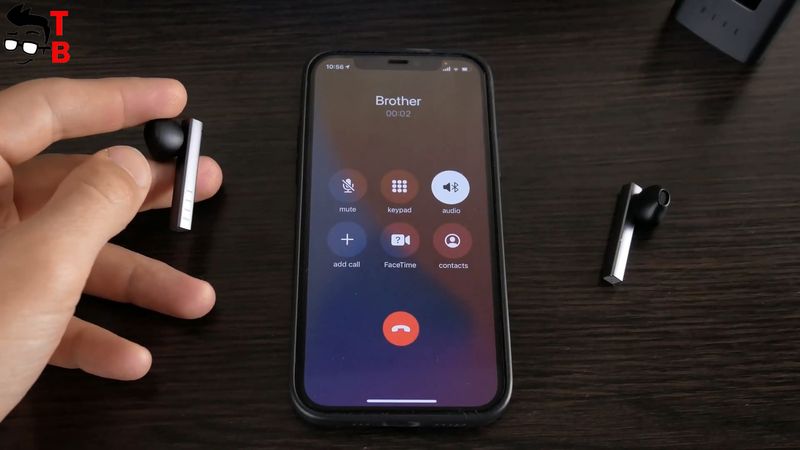 Hey, guys! I am testing a microphone of FIIL CC2 earbuds in my studio. I am alone here, the window is closed, and nobody makes any noise.
 Now, I play a video on YouTube with the simulation of street noise. It is noisy enough, but you can still hear me well, right?
Sound Quality
Talking about the sound quality of FIIL CC2, the new earbuds are equipped with a 13.1mm customized titanium diaphragm.
They are not powered by Qualcomm chipset, so they don't support aptX and ACC codecs.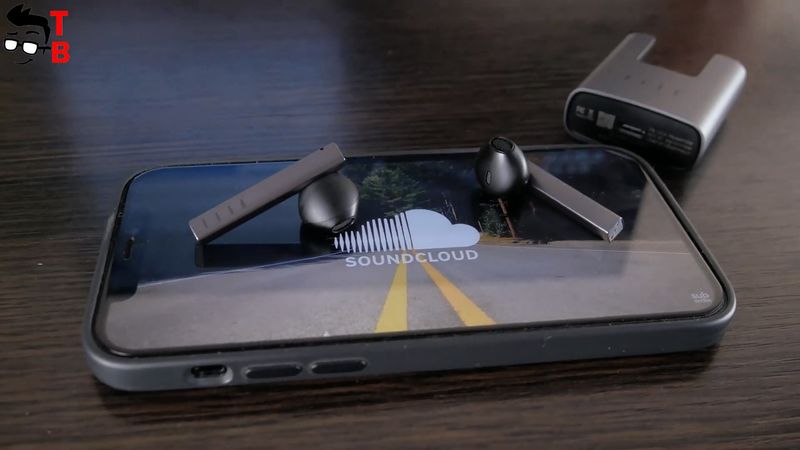 In the app, we can choose the bass mode, but the bass is still not very deep. I think it is good because I don't like the bass gets in the way of mids and trebles.
Thus, we get a balanced sound with crisp and detailed vocals and natural instrumentals.
I also like the earbuds with a semi-in-ear design, because the music feels around you, but not directly in your ears like the earbuds with silicone ear tips.
Battery
As for the battery, FIIL CC2 earbuds have 5 hours of playtime on a single charge.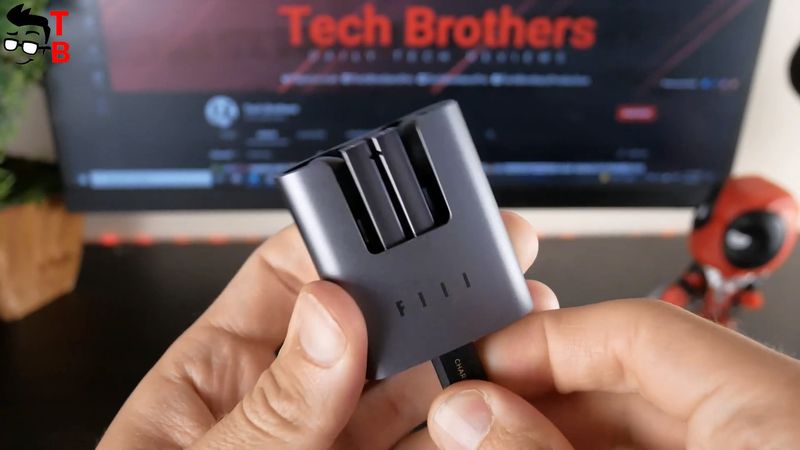 You can also use a charging case 5.5 times. The total battery life with the charging case is about 32 hours.
The manufacturer also says that 5 minutes of charge is enough for 1 hour of listening to music. That's very good.
Conclusion
FIIL CC2 are very good earbuds for $50. They have many advantages, such as premium design, full control set, including volume control, FIIL+ app support with equalizer, low latency mode, good microphone quality, balanced sound with crisp vocals and natural instruments, and long battery life – up to 32 hours with charging case.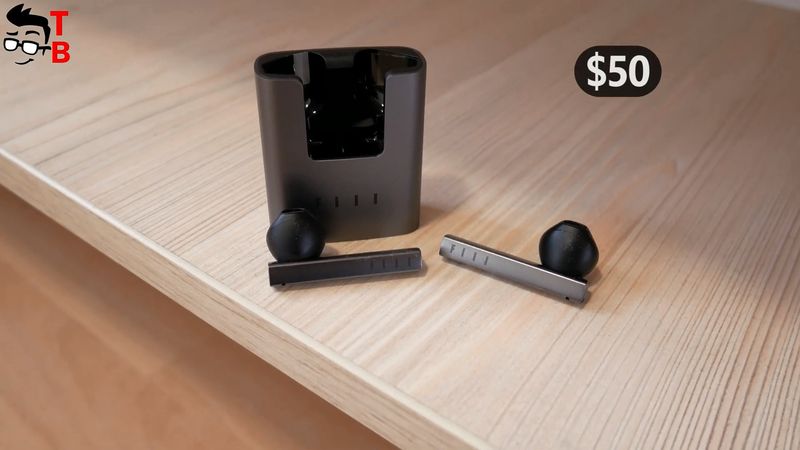 However, I also found some drawbacks, such as no water resistance. In addition, I couldn't connect the earbuds to the FIIL+ application on my iPhone.
If you like a very high bass, then probably these earbuds are not for you, because FIIL CC2 provides a balanced sound.
Pros
Premium design
Volume Control
FIIL+ App
Low Latency Mode
Good Mic Quality
Balanced sound
Long Battery Life
Very attractive price
Cons
No water resistance
Can't add earbuds to FIIL+ App on iPhone 12
Not very high bass