The manufacturers of electric bikes are preparing for the new 2023 season, and some of them have already announced their new products.
FIIDO is one of the most adventurous companies on the market, because they make very unusual electric vehicles, for example, FIIDO T1 cargo electric bike or FIIDO Beast electric scooter.
The company has already announced new products for 2023. While we don't know their release date, as well as many specs, we can see what they look like.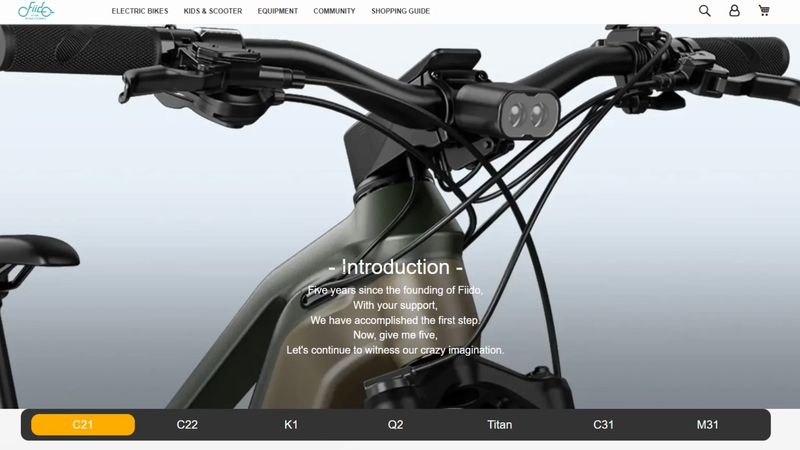 So, we can go to the official website, and open the Launching Soon page.
As you can see, seven new electric vehicles are expected in 2023: six of them are electric bikes, and one is an electric scooter, which actually looks like a bike.
Let's talk about each of them.
FIIDO C21
So, the first electric bike from FIIDO in 2023 has a model name of C21. It has a slogan of Ultimate Power Riding Experience.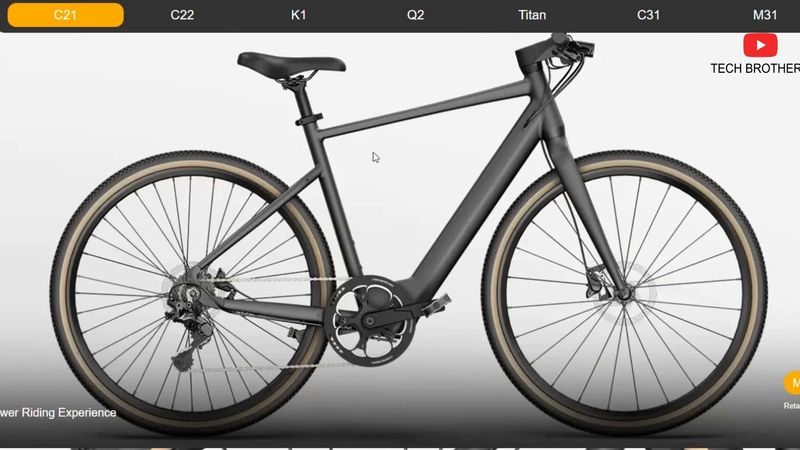 The main features of the new bike will be 9-speed shifting system, sensing power start, latest FIIDO mid-mounted modular meter, and expendable independent water bottle battery design.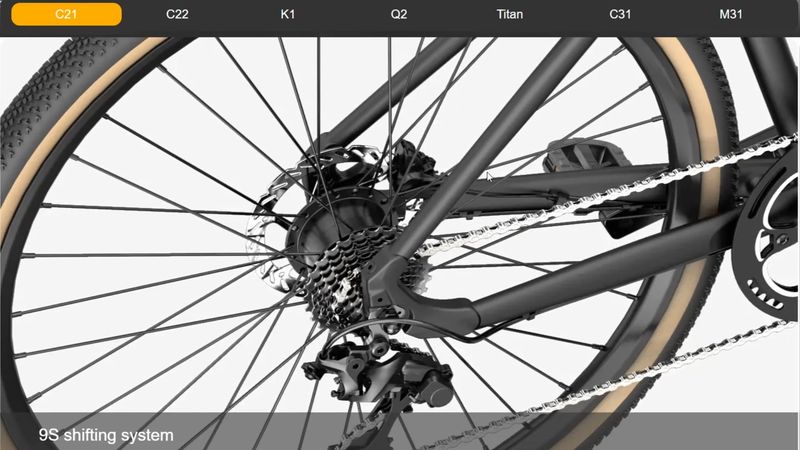 It looks like a road electric bike with big wheels, maybe 26 or 28 inches.
FIIDO C22
The next new product from FIIDO has a model name of C22, and it looks similar to C21 bike, but it comes with a step-through frame.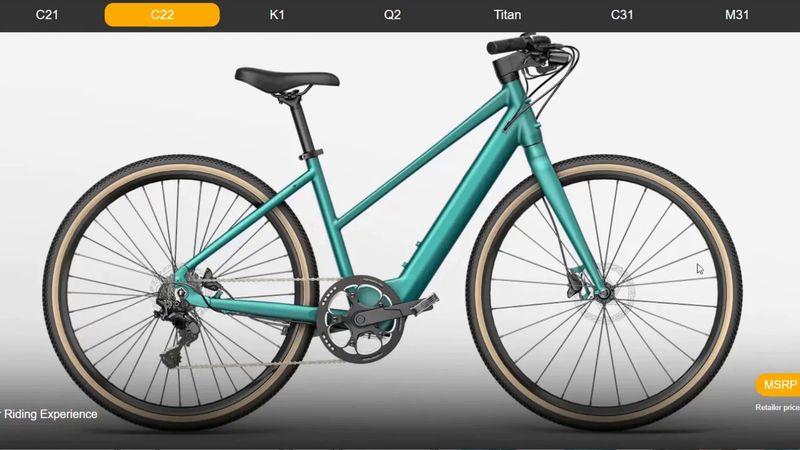 The other specs and features of FIIDO C22 will be the same as C21, including 9 speed shifting system, expandable water bottle battery design, and others.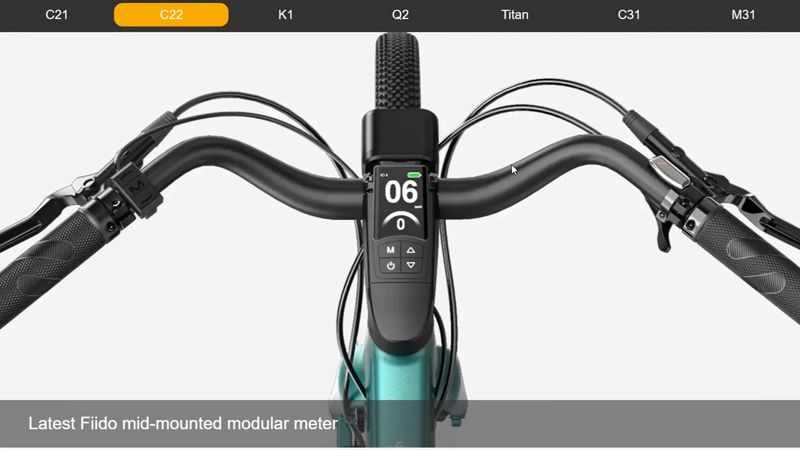 FIIDO K1
FIIDO will also release the first kids' electric bike in 2023 called FIIDO K1. It will have throttle and no-throttle modes.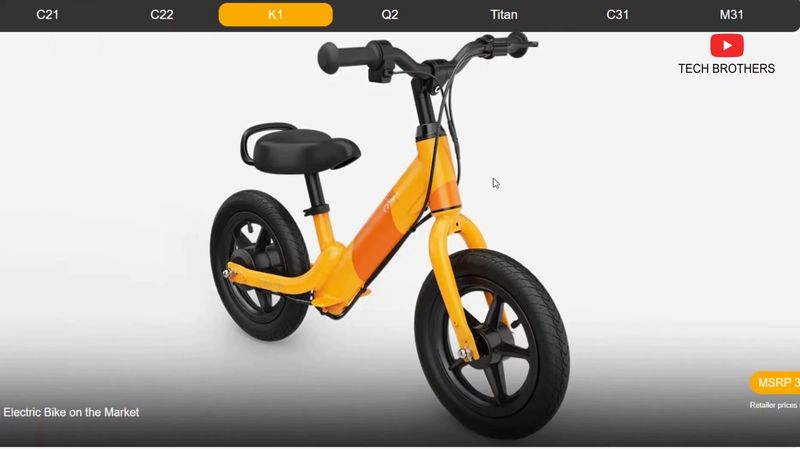 In the app on smartphone, you can change the riding mode, and use some other functions.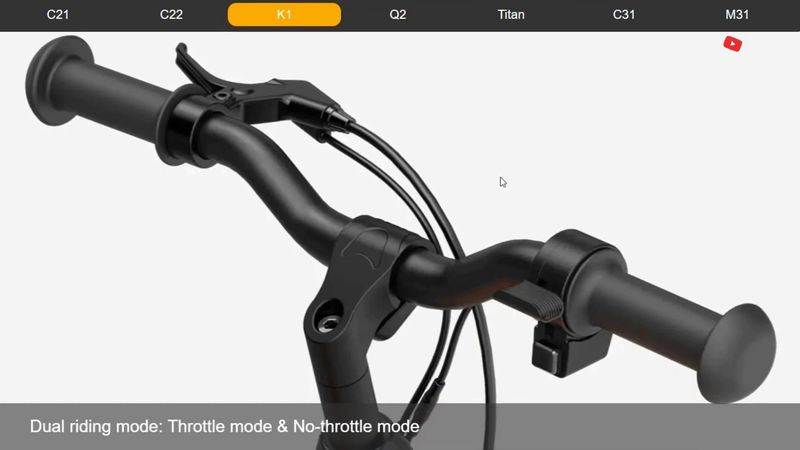 The most important for the kids electric bike is that it will be available in multi-color options.
FIIDO Q2
The new electric scooter in 2023 will be called FIIDO Q2. It is the next generation of the electric scooter from this company.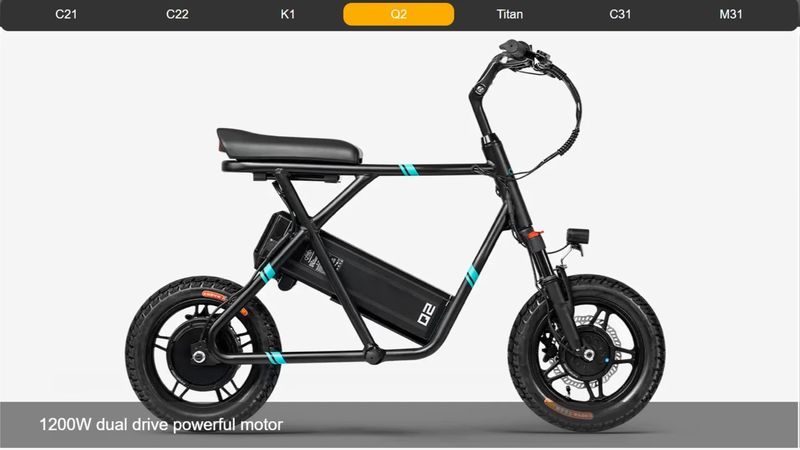 You know, FIIDO Q2 looks like an electric bike, but it doesn't have pedals, so this is an electric scooter. However, it has much bigger wheels than the other electric scooters, as well as a seat and a removable battery.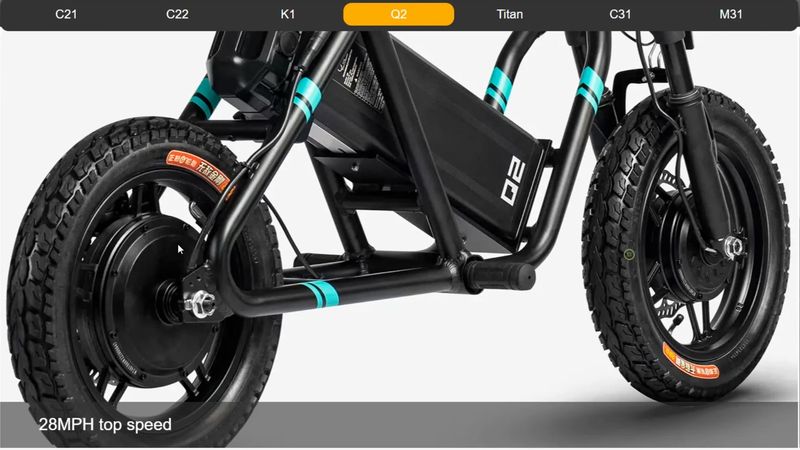 The other features of the new FIIDO electric scooter are hydraulic brakes, 1200W dual drive motor, 28 miles or 45 km per hour speed, 48V 1252Wh battery and up to 85km range.
So, this is a powerful off-road electric scooter.
FIIDO Titan
The next electric bike from FIIDO in 2023 will be Titan.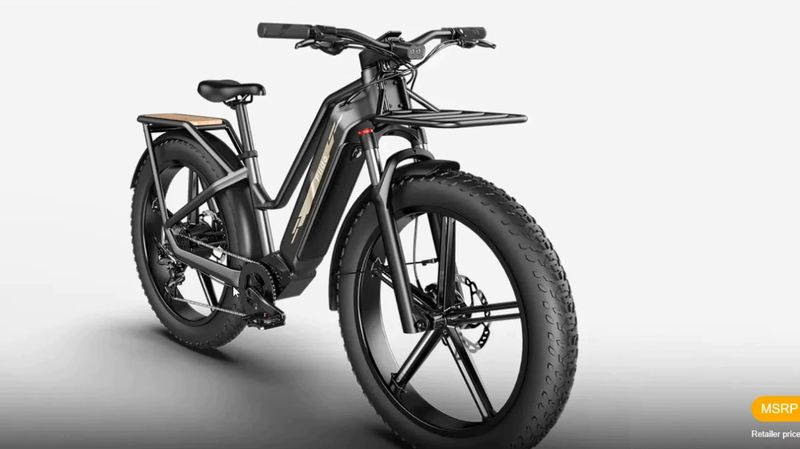 This is an urban two-wheeled SUV electric bike with 26 inches fat tires, 750W motor, exclusive torque sensing system, and exclusive keyless removable battery system.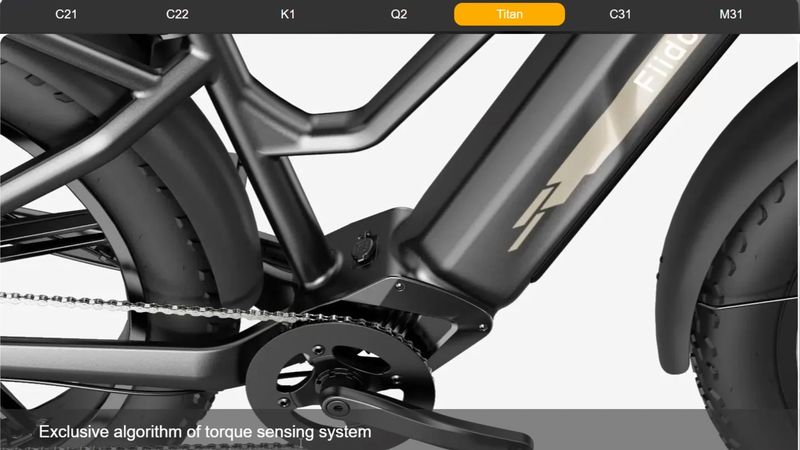 I think FIIDO Titan will be an improved version of FIIDO T1.
FIIDO C31
You know, I am most waiting for the release FIIDO C31, because it will be the lightest carbon electric bike.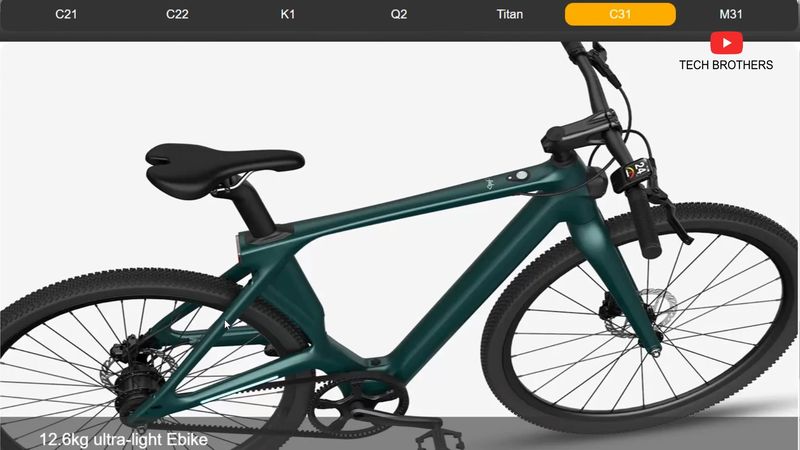 The weight of this bike will be only 12.6kg.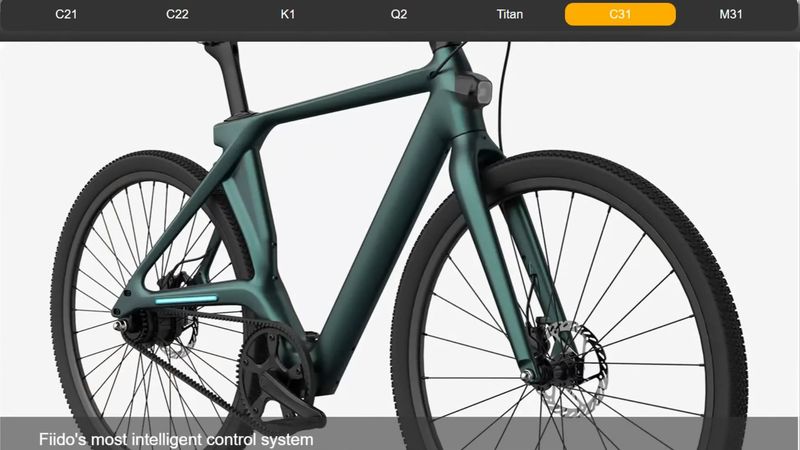 It will also have many useful features such as sensing power start, the most intelligent control system, fingerprint power unlock, and even smart meter watch.
FIIDO M31
The last, but not the least, electric bike is FIIDO M31.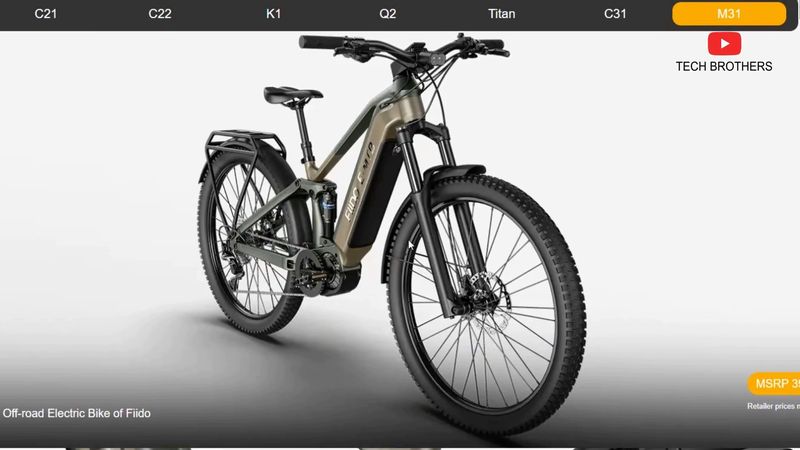 It will be the first mid-motor off-road electric bike from FIIDO with 110nm Large Torque, 696Wh battery capacity, and exclusive keyless removable battery.
I also see the full suspension system, so it has to be a good mountain bike.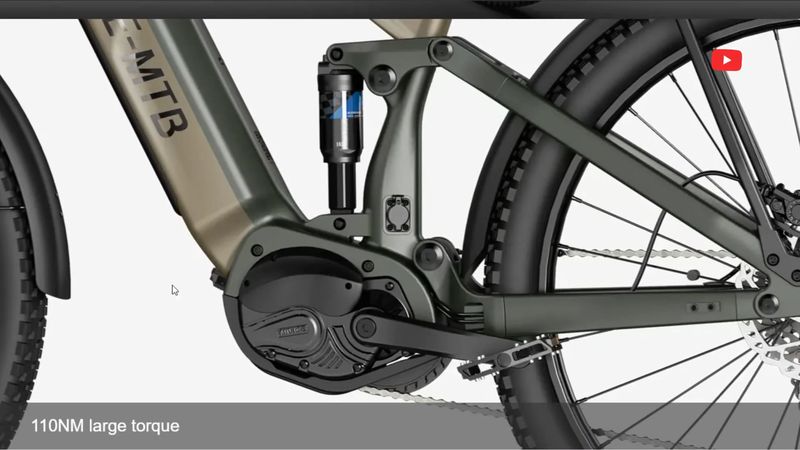 That's all we know about the new FIIDO electric bikes so far, but I will keep you updated on our channel Tech Brothers. Maybe I will test some of the bikes when they will be available.