You know, nowadays even the most simple and familiar things become smart. For example, the new sonic electric toothbrush from evowera Company has a built-in screen with multiple display themes, adaptive mode, mobile app with brushing report, and other features.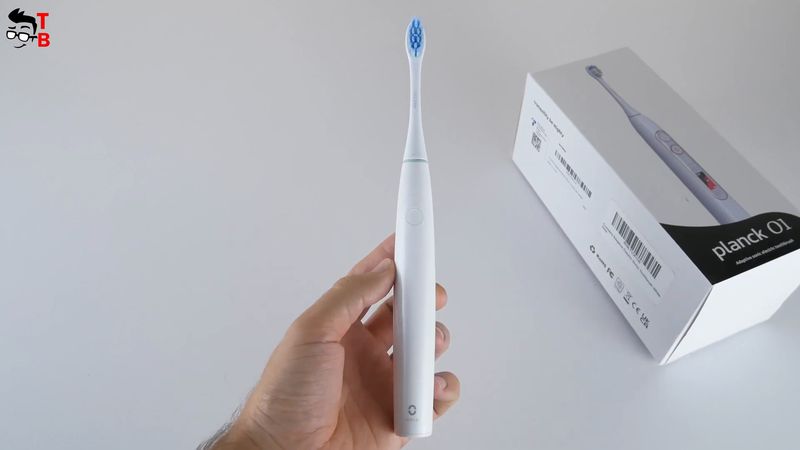 By the way, you probably haven't heard of evowera Company before, but its founders used to be the technical engineers from DJI. I think I don't have to tell you about DJI, because you should know about popular drones.
Okay, let's go back to our toothbrush. It is called planck O1.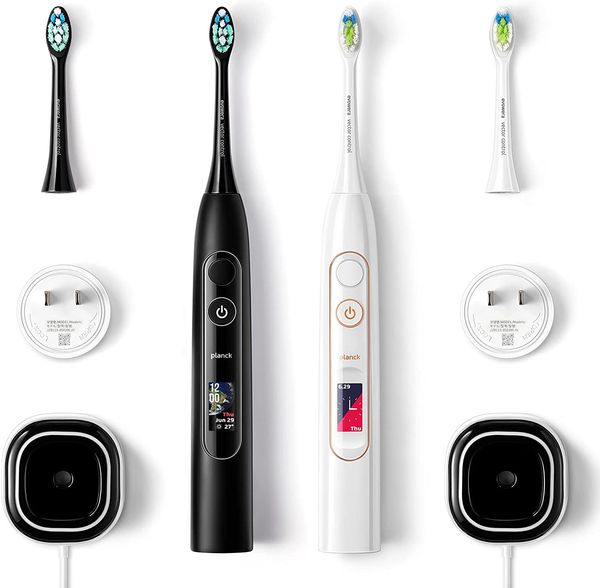 evowera Planck O1 Electric Toothbrush - Amazon
as of August 31, 2023 10:13 am
Unboxing
On the box, we can see the image of toothbrush, model name and some features on the side.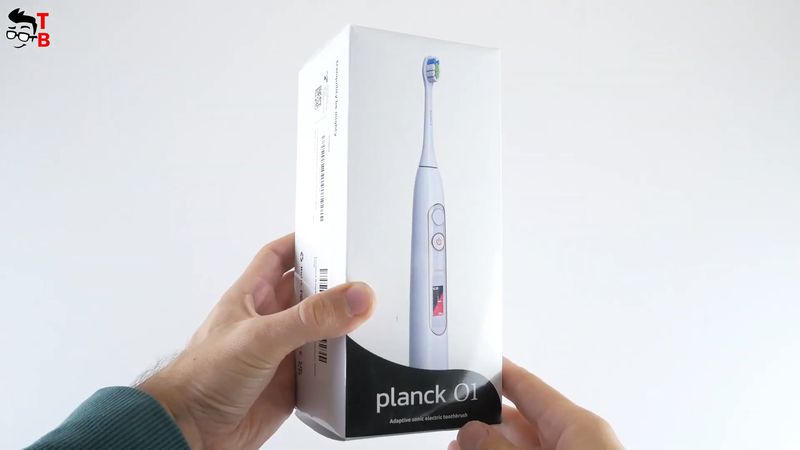 You know, there are two boxes in the package. One of them has a wireless charging dock, and power adapter.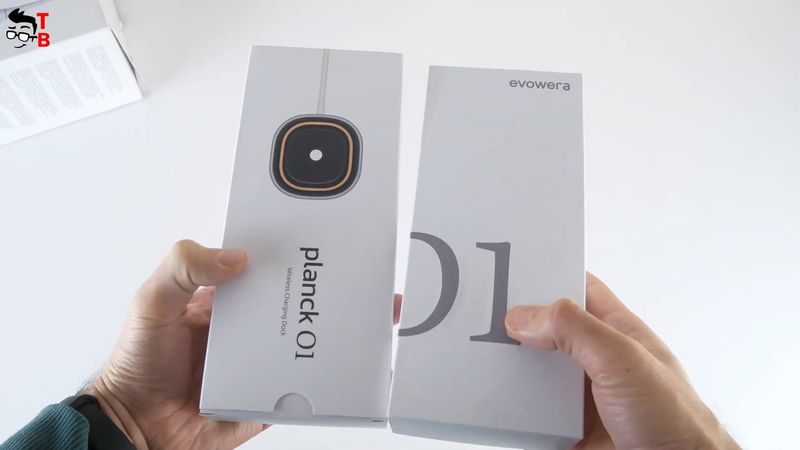 In the second box, we have a user manual in different languages, a toothbrush and two brush heads.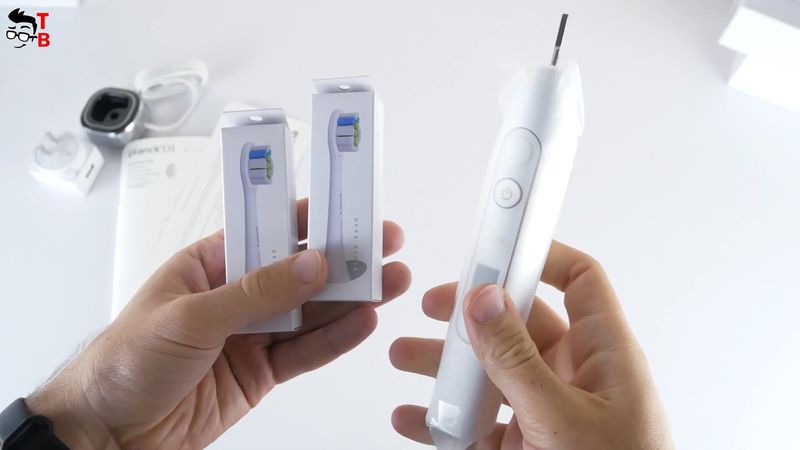 You know the impressions of unboxing this electric toothbrush reminds me the unboxing of Apple products. I really like that.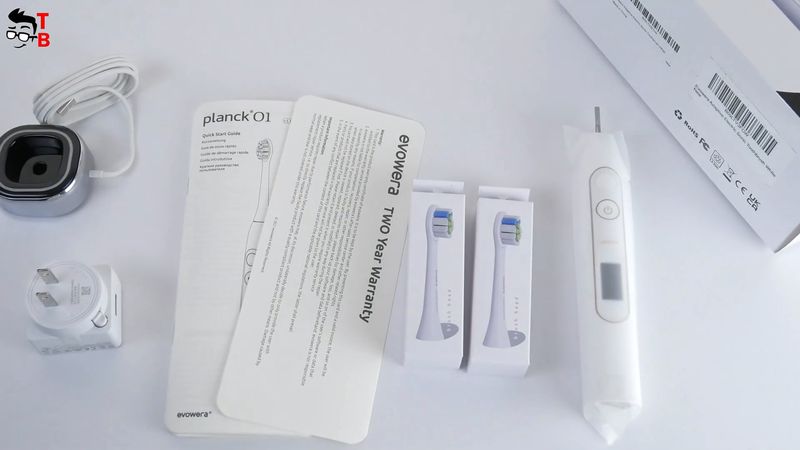 Design
Talking about design of planck O1 electric toothbrush, as you can see, I have a white version. However, it is also available in a black color. They have the same specs and features, but only the color of the toothbrush and brush heads are different.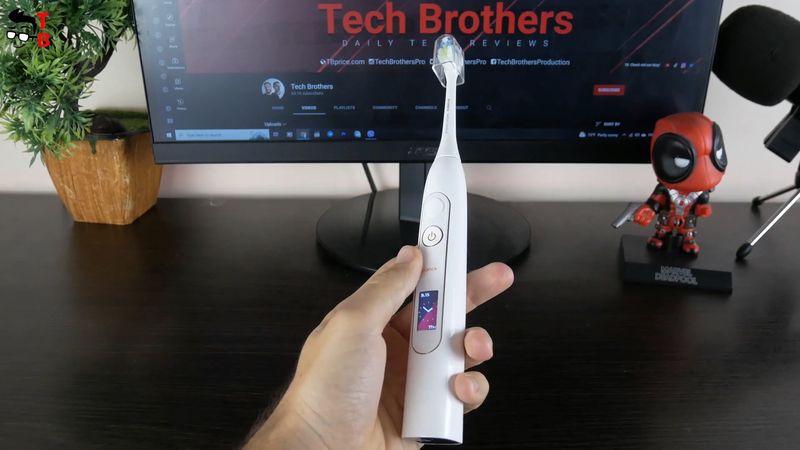 By the way, a charging dock is black in the white and black versions of the toothbrush.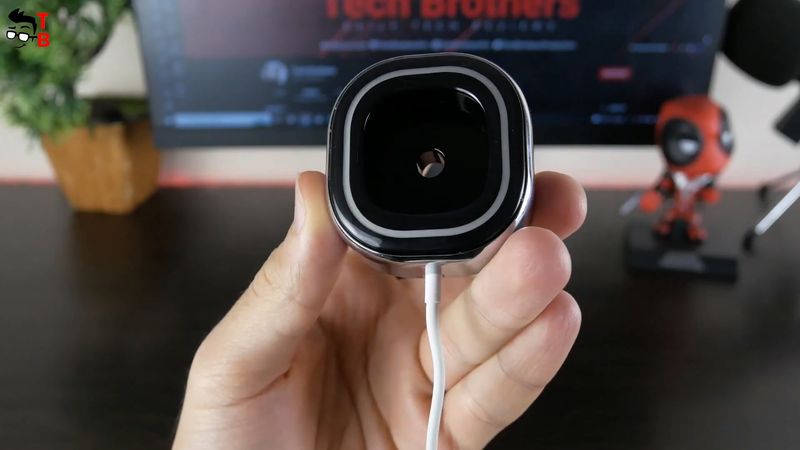 We will take a closer look at the charging dock a little later.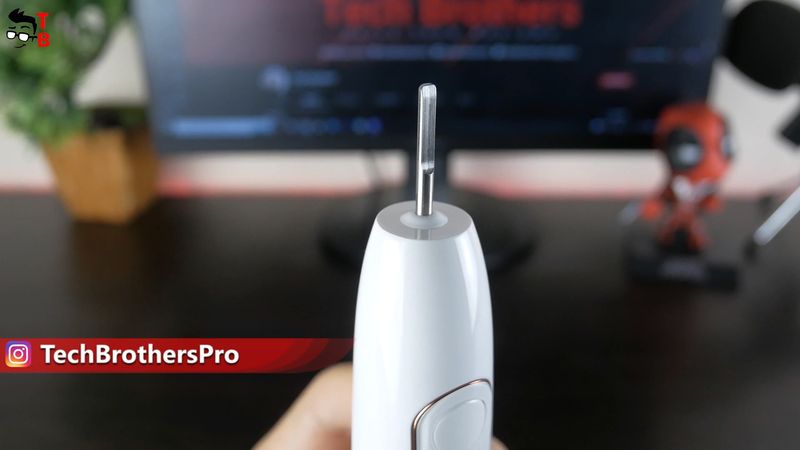 The handle of the toothbrush has a metal shaft, function button, power button, planck logo, and LCD screen.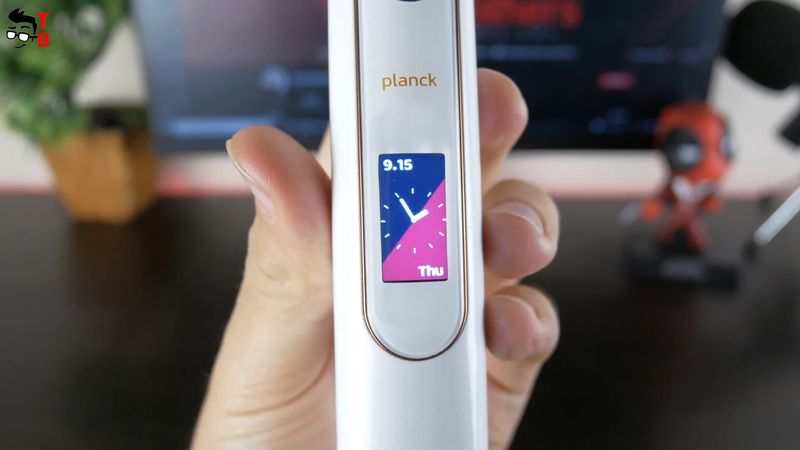 There is also a wireless charging port at the bottom.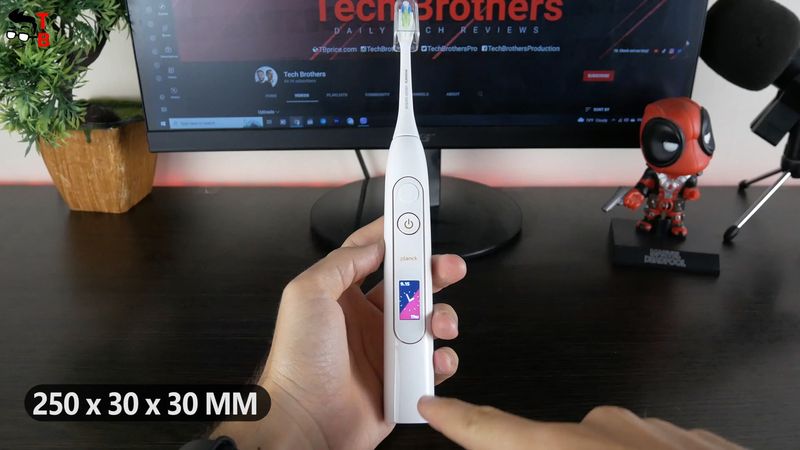 The dimensions of the toothbrush are 250 by 30 by 30 mm. The weight is 165 grams.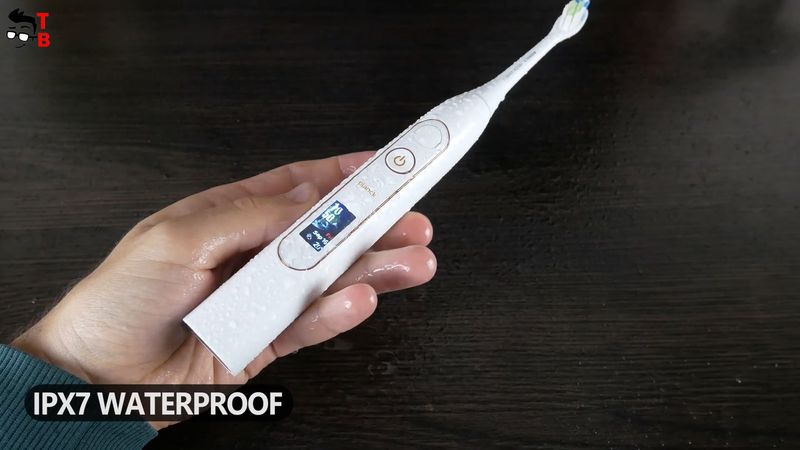 The body is IPX7 waterproof, so you don't have to be afraid to completely wash the device.
The company says that the brush head is one of the main features of this electric toothbrush. First, it is a vector controlled brush head. It has a DuPoint Bristle, dense non-metal anchor free tufting, and three-dimensional cutting.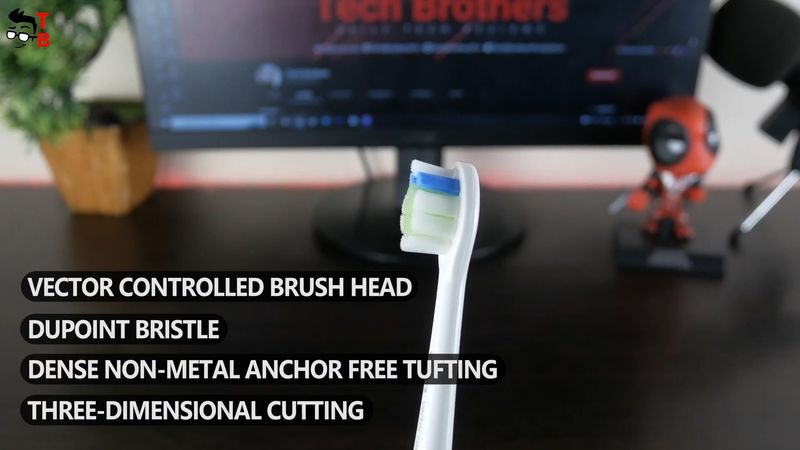 Most importantly, the brush heads are sold separately. It is better to change them every three months.
As I said before, the charging dock is available only in black color. It has a built-in power cable. You can connect it to a power bank or a power adapter.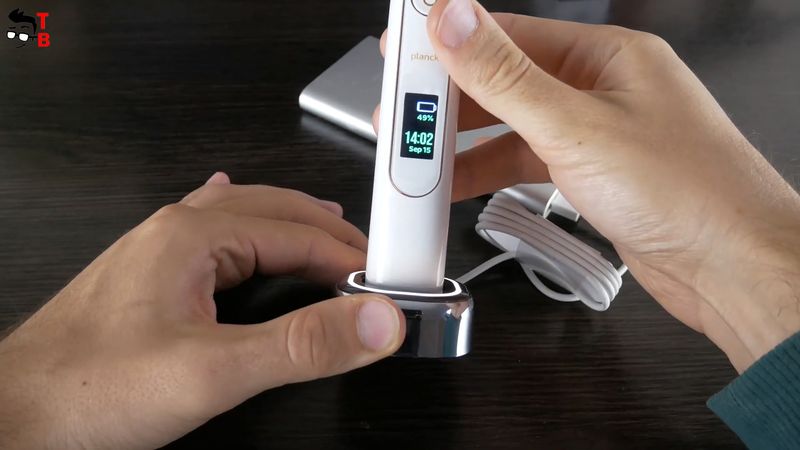 When you put an electric toothbrush on the charging dock, the big indicator lights up. However, you can turn it off in the app if you want.
By the way, the manufacturer says that a charging dock uses Qi technology. It means that the electric toothbrush should be compatible with other Qi wireless chargers.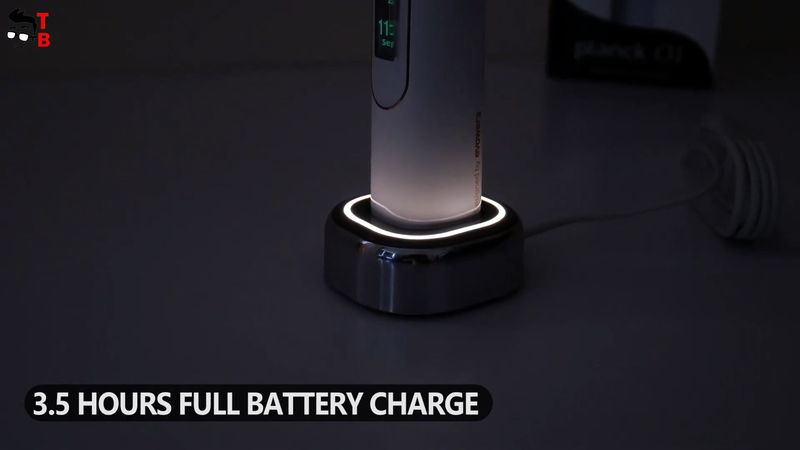 The full battery charge takes 3.5 hours.
The battery life on a single charge is up to 28 days. There are dual battery cells inside the toothbrush, which is equals to 2080mAh.
OK, now I want to show you how to use an electric toothbrush.
Activation
Before the first use, you need to charge the toothbrush.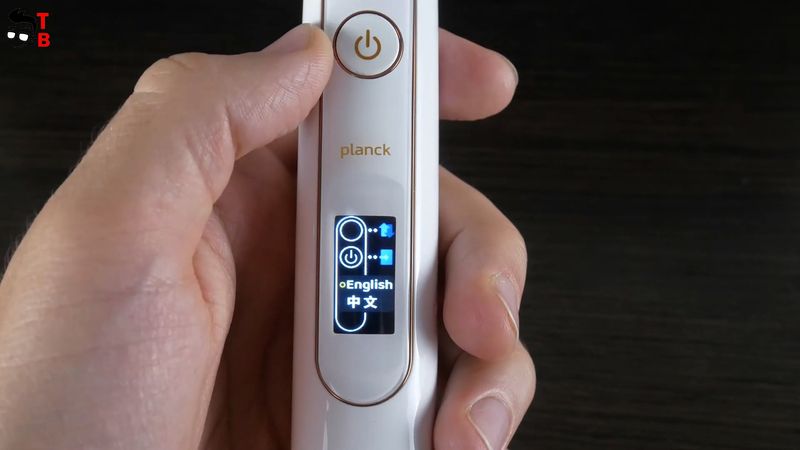 Then, it is better to active the toothbrush through the app to ensure the best usage experience.
For that, download evowera App on your Android or iOS device.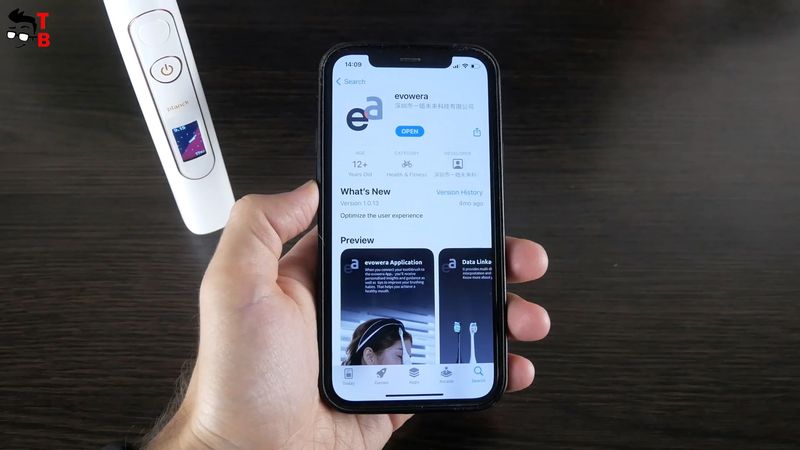 Now, you need to register a new account using a phone number.
The app quickly found a toothbrush. You just need to select it, and press on Connect button. That's all! The connection and activation are completed.
We will come back to the app later, but for now let's look at LCD screen.
LCD Screen
You know, the screen is not touch sensitive, so you need to use the physical buttons.
First, press a power button to wake up a toothbrush.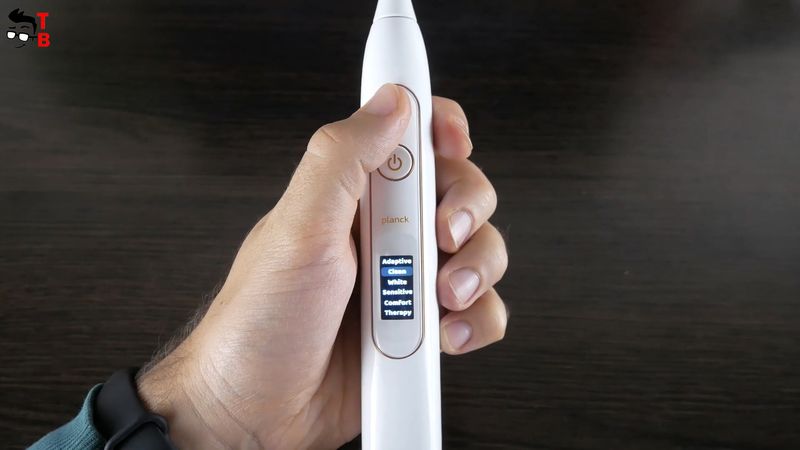 Now, you can press function button once to enter the menu with brushing modes.
By a short press of function button, you can select a mode.
Finally, press and hold the same button to confirm the mode and exit to home page.
When you are on the home page, you can press the function button twice to check the last brushing data, such as coverage, duration, stress, as well as battery level and rating.
A long press of the function button will enter you to the Female Period Tracker.
If you want to start brushing, then just press power button. There is a timer, intensity and brushing mode.
Press a power button again to finish brushing and see a data about it.
By the way, there is a date, time and day of the week on the home page. Actually, there are multiple screen themes available for this toothbrush, and you can change them in the app.
App
Let's take a look at the functions of the app.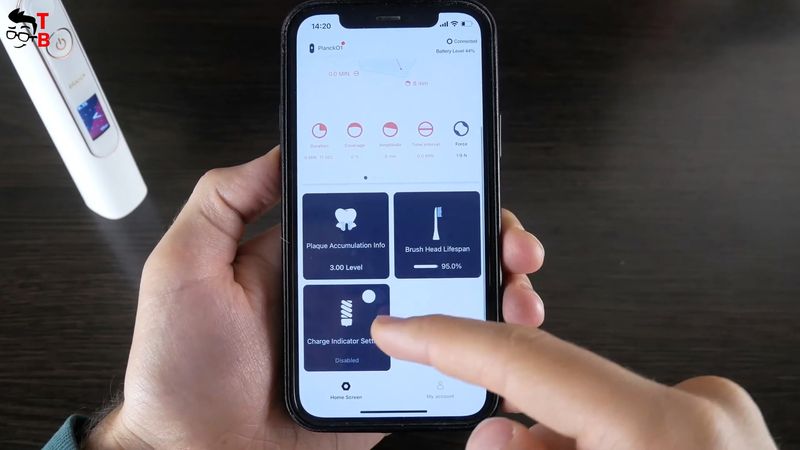 So, in the mobile app, we can see information about three last brushings, such as duration, coverage, amplitude, time interval and force.
Then, we can check a plague accumulation info, brush head lifespan and change charge indicator settings. You can select an ordinary light or breathing light, switch-off delay, customize brushing duration, and slide up and down to adjust brightness.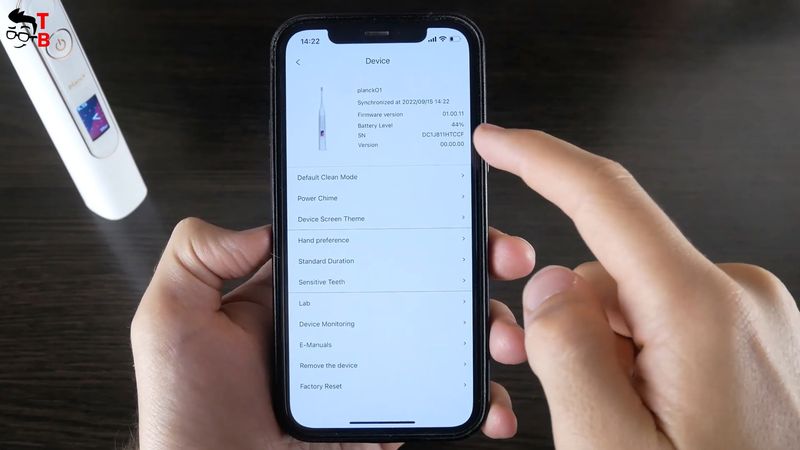 There is also a settings menu of the toothbrush in the app. You need to click on planck O1 in the left top corner.
First, we can read about firmware version, battery level, and serial number of device.
Then, we can choose a default clean mode from adaptive, clean, white, sensitive, comfort and therapy.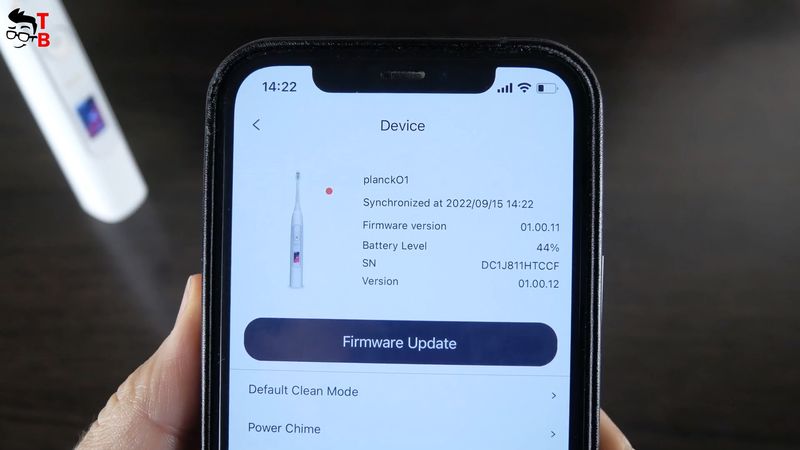 You know, this electric toothbrush even has a power chime. You can choose a sound from radar, universe, constellation and by the sea.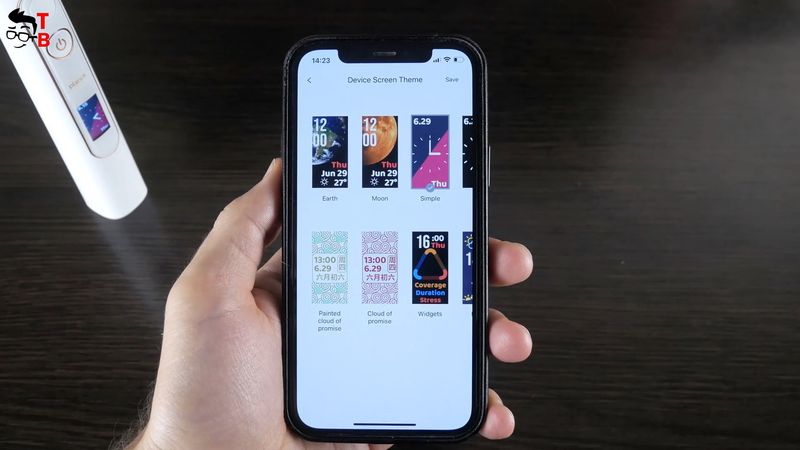 In the next menu, you can choose a screen theme. There are eight themes available in the app.
Then, there is a hand preference menu: right hand or left hand.
You can also customize a brushing duration.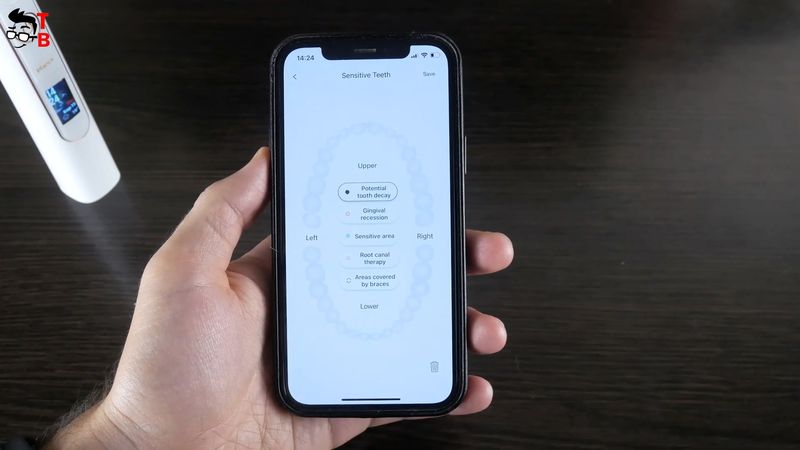 If you have sensitive teeth, you can mark them in this menu.
The other settings are technical, such as lab, device monitoring, manual, remove the device and factory reset.
Conclusion
By the way, I didn't tell you about some technical specifications of planck O1 electric toothbrush.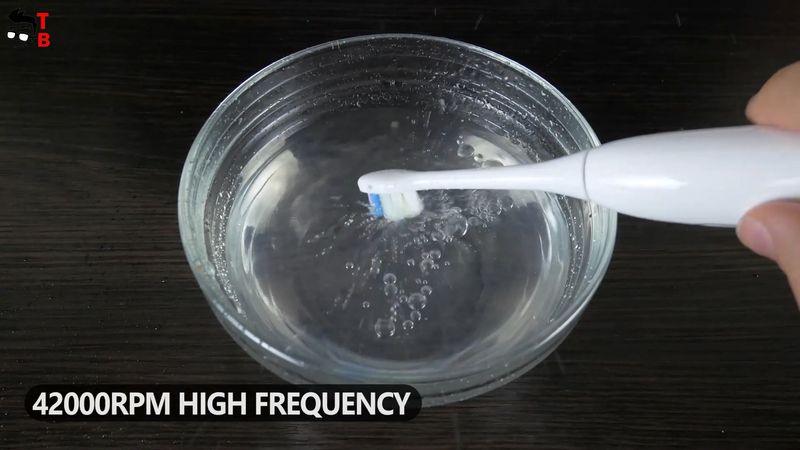 It has a servo motor with a high frequency of 42000rpm. The manufacturer says that the new motor is quite – only 48dB, 30% more efficient and 33% extended battery life.
One of the main features of this sonic toothbrush is adaptive mode.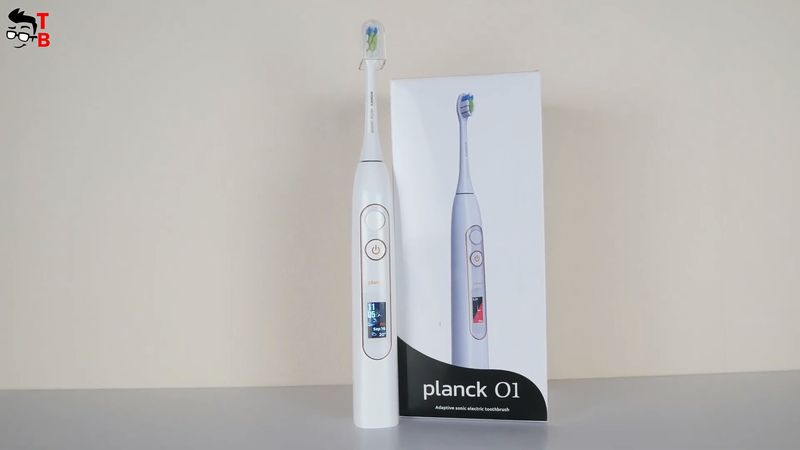 planck O1 is even equipped with NFC tag, so the device automatically identify the user and select a brushing mode. It is amazing.
You know, I have already tested some electric toothbrushes on our channel Tech Brothers, and I have been using one for over 2 years now, but planck O1 is more advanced. I think it will be my everyday toothbrush now.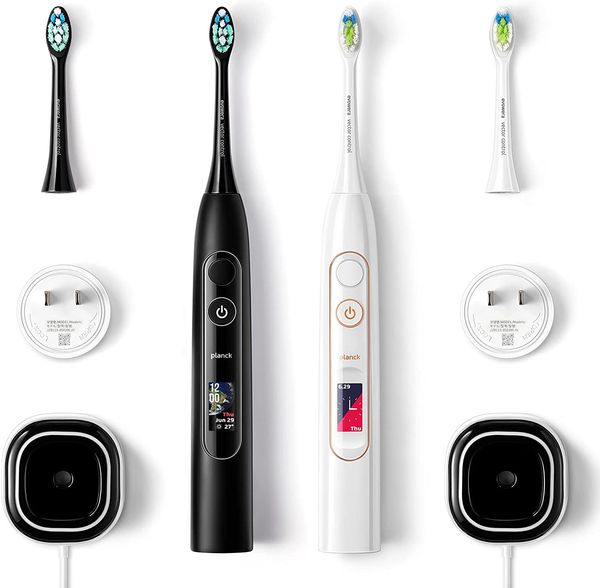 evowera Planck O1 Electric Toothbrush - Amazon
as of August 31, 2023 10:13 am