ELEPHAS W13 is one of the most affordable Full HD Wi-Fi projectors in 2023, and today we are going to test it.
It is actually an upgraded version of projector with 1080P Full HD native resolution, 7500 Lumens brightness, up to 200 inches screen size, and Wi-Fi support for wireless smartphone connection.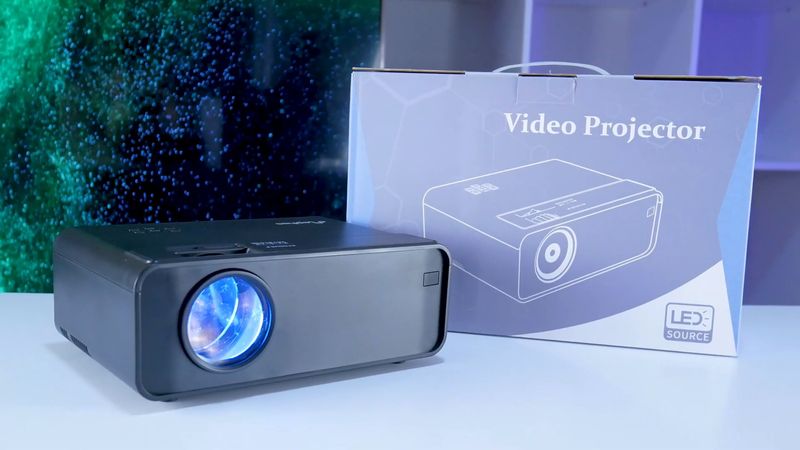 First, let's do unboxing, and then look at design, test Wi-Fi connection and projection quality of this product.
ELEPHAS Mini WiFi Projector - Amazon
as of January 24, 2023 12:14 pm
Unboxing
The new ELEPHAS W13 projector comes in a quite small box. There is only the image and inscription of the video projector on the front and back.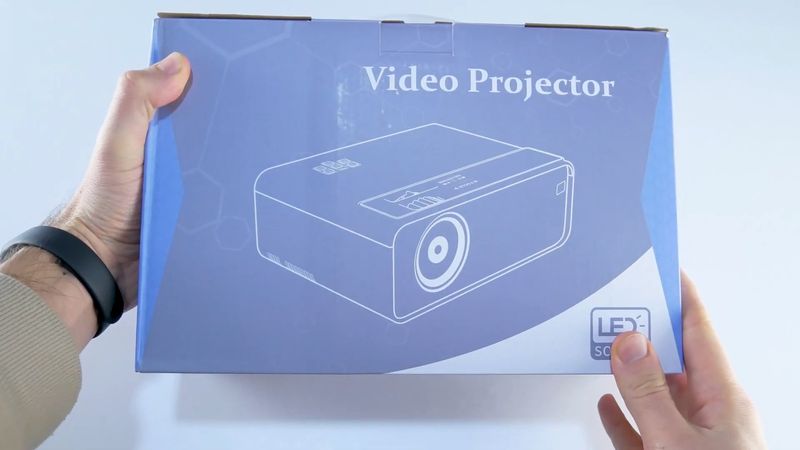 However, we can also see the sticker on the top that says the brand name, and made in China.
Inside the box, there is a projector in a protective package.
Then, we have a user manual and quick start guide, a cloth and sticks to clean the projector.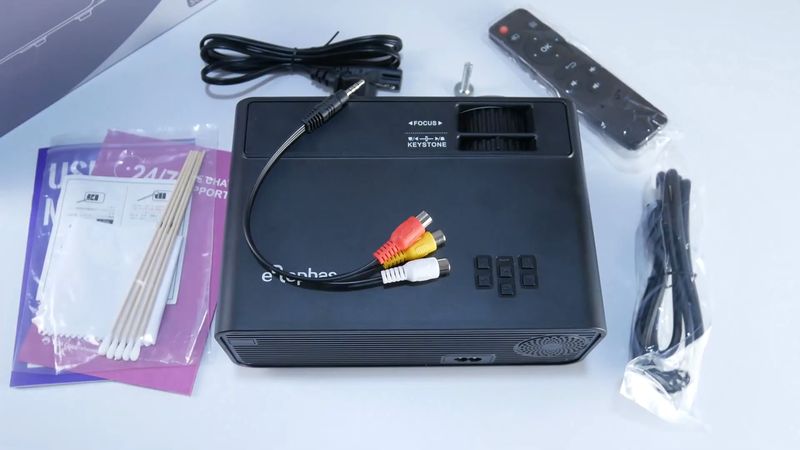 The cardboard box contains a remote control, HDMI cable, AV cable, power cable and kickstand.
You know, this is an ultra-budget projector under $100, but it has HDMI and AV cables in the package, and even a cleaning kit. That's very good.
Design
I think one of the main features of ELEPHAS W13 projector is a compact size. It is only 210 x 155 x 80 mm. The weight is 988 grams.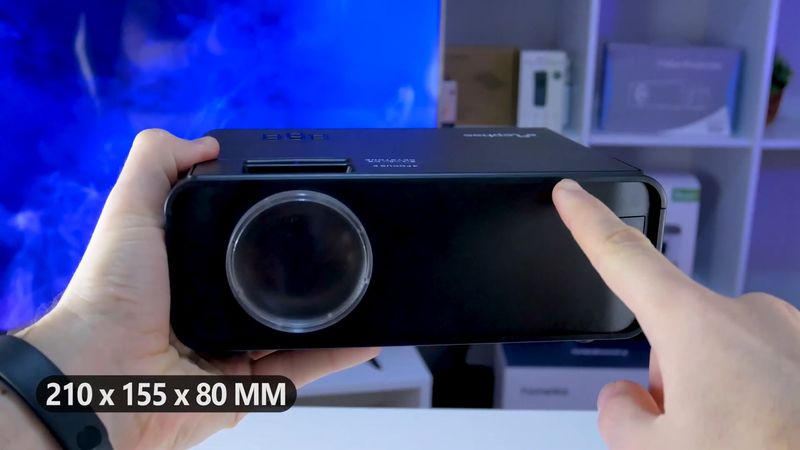 It is very convenient to carry from one room to another, or even to take with you to college, office, etc.
I also like a black color of this projector. It looks very stylish.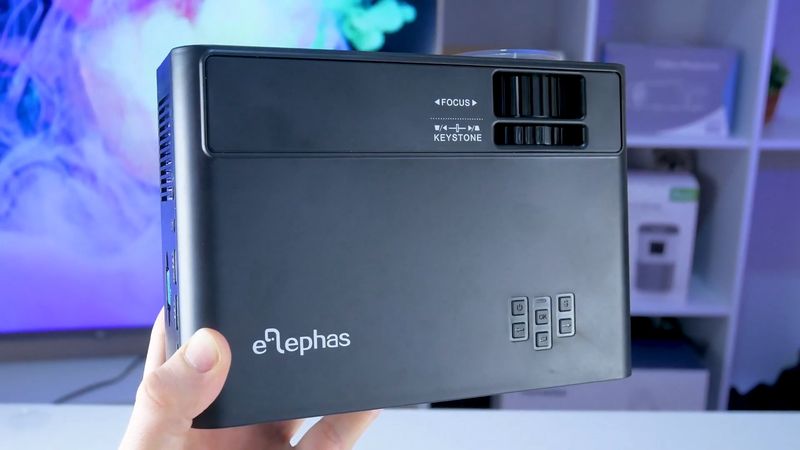 Only the inscriptions on the top are white, such as Elephas logo, focus and keystone.
So, we can use adjust a focus and correct a keystone using the wheels.
There are also control panel on the top with power on/off button, left and right, return, OK and source.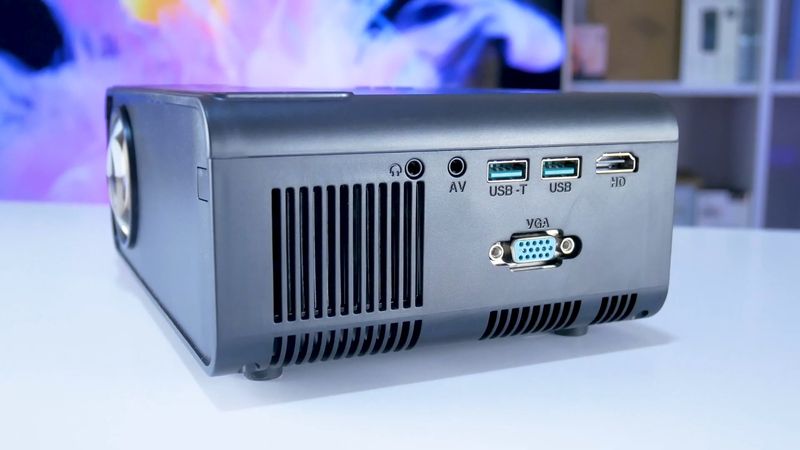 The ports and connectors are located on the left side, such as audio output, AV input, two USB ports, HDMI and VGA. There is also a heat dissipation window.
You shouldn't block it while the projector is running.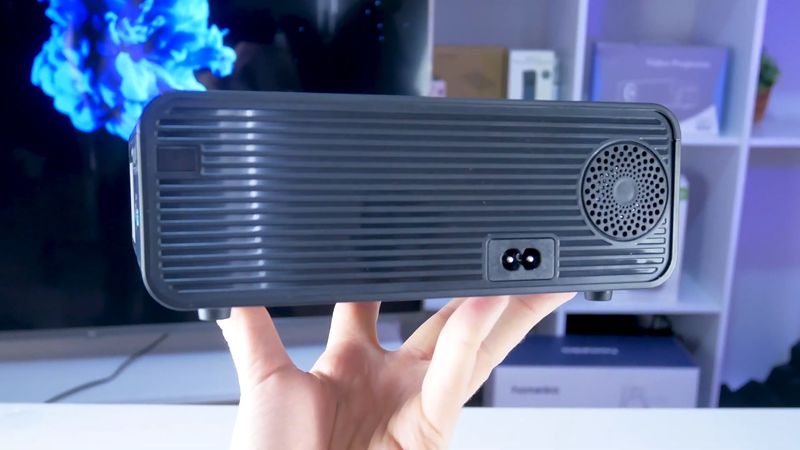 A speaker, a power connector and the second IR receiver are on the back.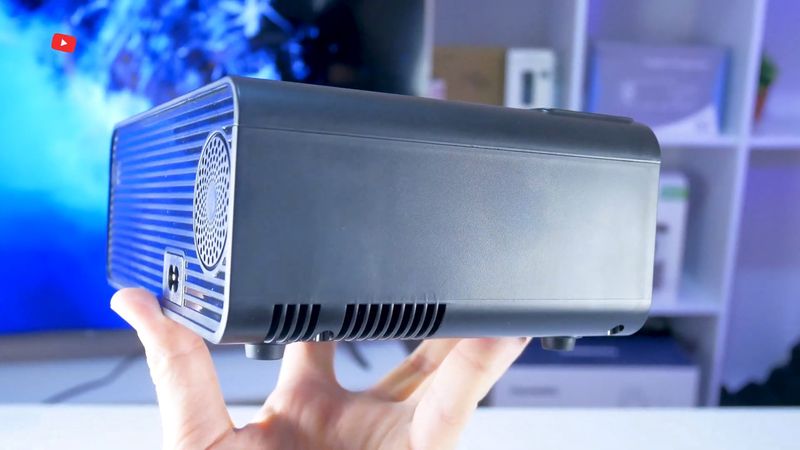 There is nothing on the right side.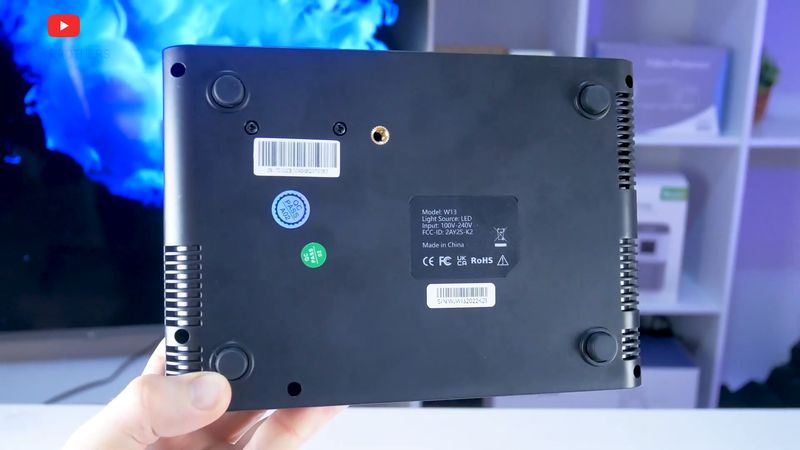 The projector stands on anti-slip rubberized feet, and you can use a kickstand from the package to raise the front of the product.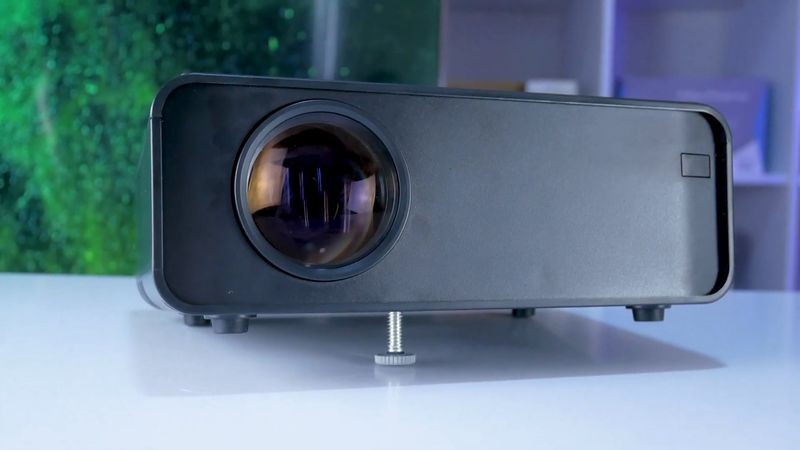 OK, now let's turn it on and look at the interface.
User Interface
ELEPHAS W13 has a multimedia system, so you need to connect the external device, such as TV box, TV stick, laptop, USB flash drive, etc., to watch movies or listen to music.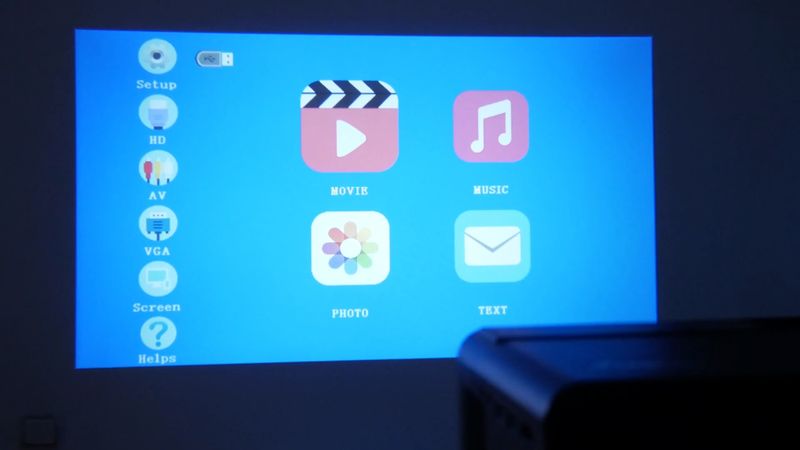 There is a setup menu, the input sources, such as HDMI, AV, VGA, and wireless screen mirror on the left side of the screen.
We will talk about screen mirroring a little later, but now, let's take a look at the settings menu.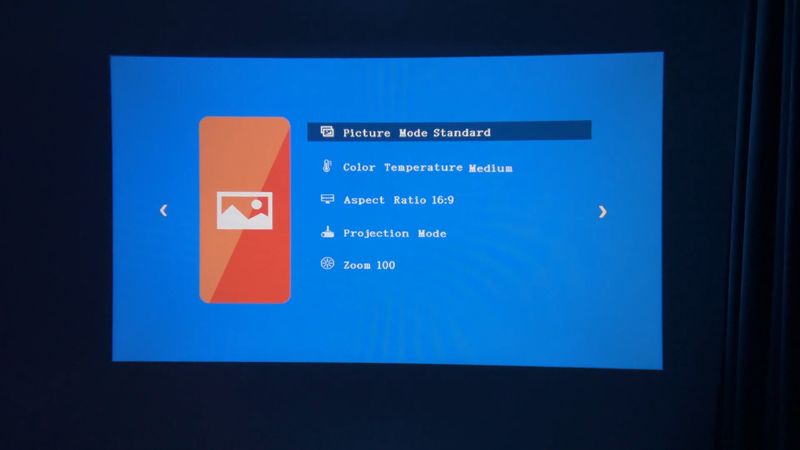 First, we can choose a picture mode from standard, soft, user and vivid.
We can also change the color temperature.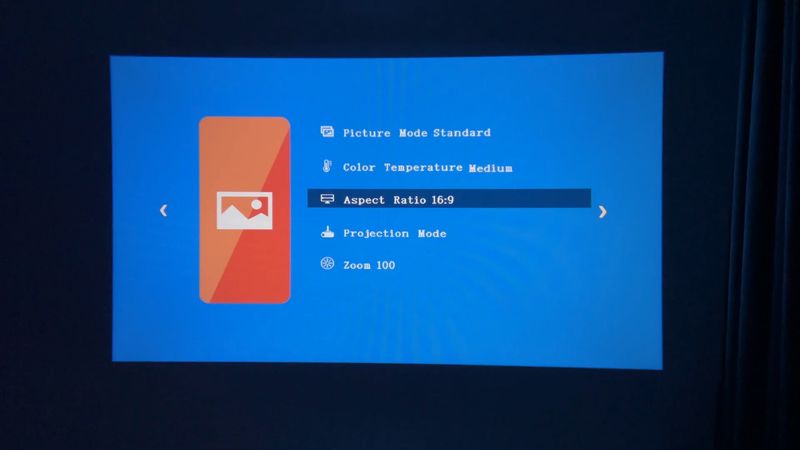 The aspect ratio can be auto, 4 to 3, and 16 to 9.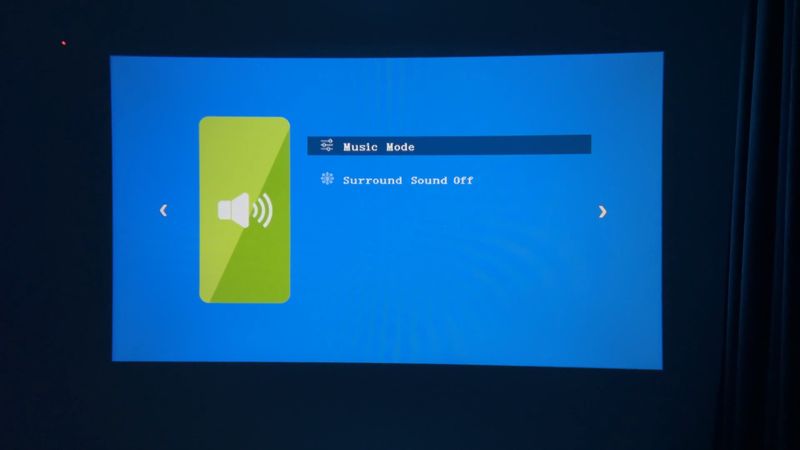 If you want to install a projector on the ceiling, then you can change the projection mode.
There is also a music mode, surround sound, sleep timer, and general settings, such as language, OSD time, software update, and restore factory reset.
Wi-Fi Connection
OK, now, let's connect a smartphone to the projector via Wi-Fi.
You can use Android or iOS devices to cast a screen.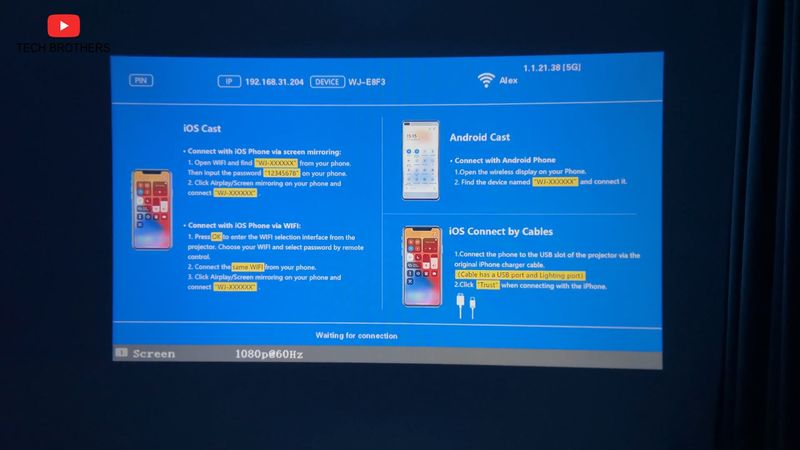 By the way, you can also connect the iOS device to projector via original iPhone charging cable.
However, I want to use the wireless method.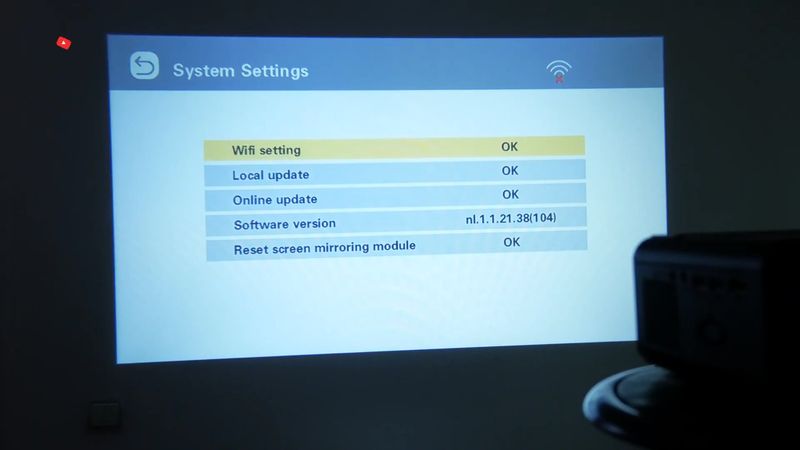 For that, you need to press OK button on the remote control, and you will have the Wi-Fi settings menu.
Now, go to the menu, and connect to your home Wi-Fi network.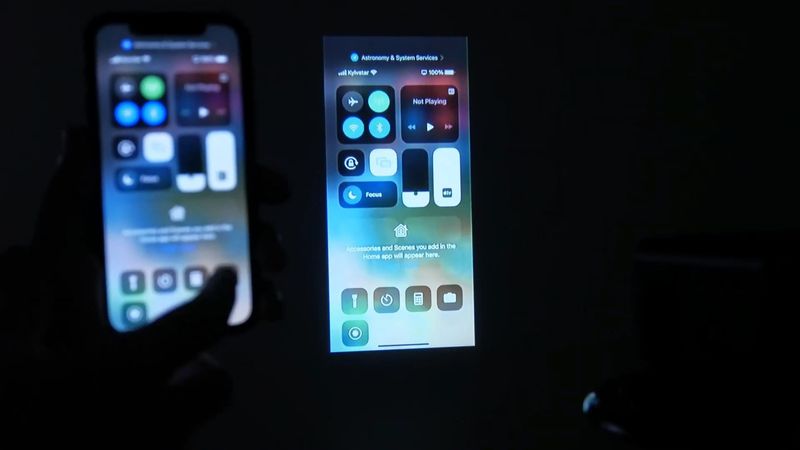 Once the projector is connected to the Wi-Fi, take your smartphone, open Screen Mirroring menu, and select the name WJ-E8F3.
That's all! You know, the delay is really low, so you can even try to play mobile games on the big screen.
Noise Level
When you choose a new projector, it is important to pay attention to the noise level.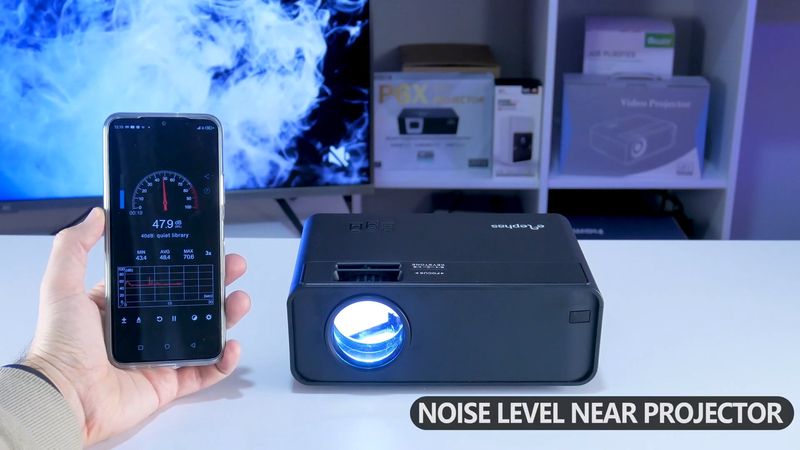 The noise level of near ELEPHAS W13 projector is 48 dB, and it is about 37 db at 1 meter.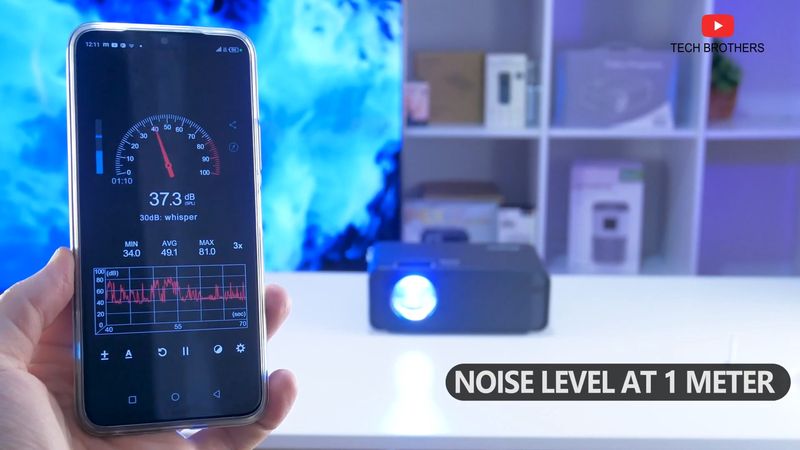 Speaker Quality
ELEPHAS W13 has a built-in stereo speaker. Let's listen to some music.
You know, the speaker is loud, but the sound quality is average. If you really want a good sound, it is better to connect external speakers.
Projection Quality
So, let's move on to projection quality.
I have placed ELEPHAS W13 projector at about 2 meters of the wall, and the screen size is about 80 inches.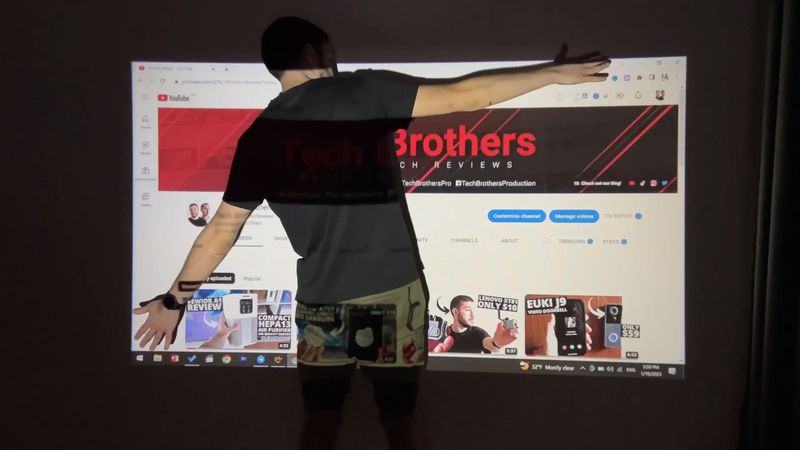 The maximum screen size of this projector is 200 inches.
The manufacturer says that the native resolution is Full HD 1080p, and we can really see 1080P 60Hz resolution when connected a laptop via HDMI cable.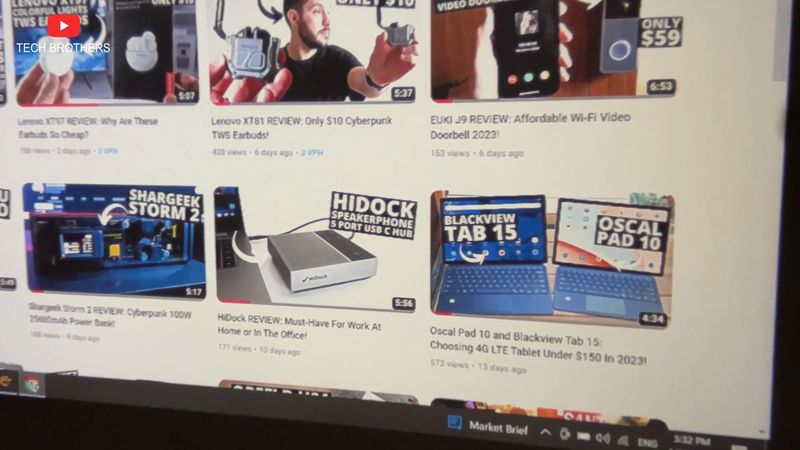 The image is clear in the center of the screen, but it is blurred at the edges. This is not a big problem when you watch movies or play games, but reading text is not very comfortable.
The contrast ratio is 3500 to 1. The colors are really good for the budget projector.
The brightness of ELEPHAS W13 projector is 7500 Lumens. As you can see, I turned on the ceiling lamp in the room, and the projection is still visible.
Conclusion
So, ELEPHAS W13 is an upgraded version of the popular projector from 2020, but now it has Full HD native resolution, and higher brightness.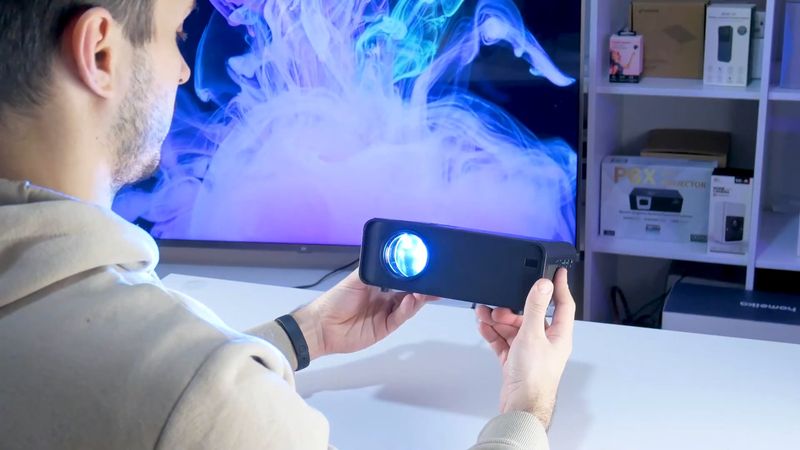 The Wi-Fi support is a good feature, because you can mirror the screen from your smartphone to projector.
Overall, it is a decent projector for its price.
ELEPHAS Mini WiFi Projector - Amazon
as of January 24, 2023 12:14 pm