Today we have unboxing and full review of EKEN H6S. This action camera was released in November 2017, however it has some interesting features I  want to tell you about. EKEN is already well-known manufacturer of action camera from China. One of the most popular models is H9. That particular model made the company famous.
I want to note that EKEN H6S has completely the same hardware as EKEN H8S. The main changes are in design. I don't know what's the point, but we have EKEN H6S and let's make its full review. It has the same video and photo quality, but a little different design.
[wpsm_offerbox button_link="https://goo.gl/WshxXg" button_text="Buy it now" price="$85.99″ price_old="$102.99″ title="EKEN H6S" description="4K Action Camera EIS Anti-shake Dual Screen / Ambarella A12 Chipset" thumb="http://www.tbprice.com/wp-content/uploads/2018/02/eken-h6s-review-4k-eis-action-camera-tbprice.com-27.jpg" ]
Unboxing
Action camera comes in very interesting box. Of course, there is nothing new, because GoPro and other expensive cameras have the similar package, but for Chinese device, it is really interesting. We already reviewed budget Chinese action cameras, and they come with very simple boxes.
EKEN H6S box is divided into two blocks. The upper block is made of transparent durable plastic, while the lower block is made of cardboard. Here we can see the model number, beautiful picture with diver and main features, such as EIS, 14MP sensor and others.
Inside the box there are different accessories. It makes no sense to name all of them, but I'll show you the main ones. Of course, there is waterproof case. Then I see tripod, plastic frame, remote control and many other different stickers, mounts, USB cable and user manual.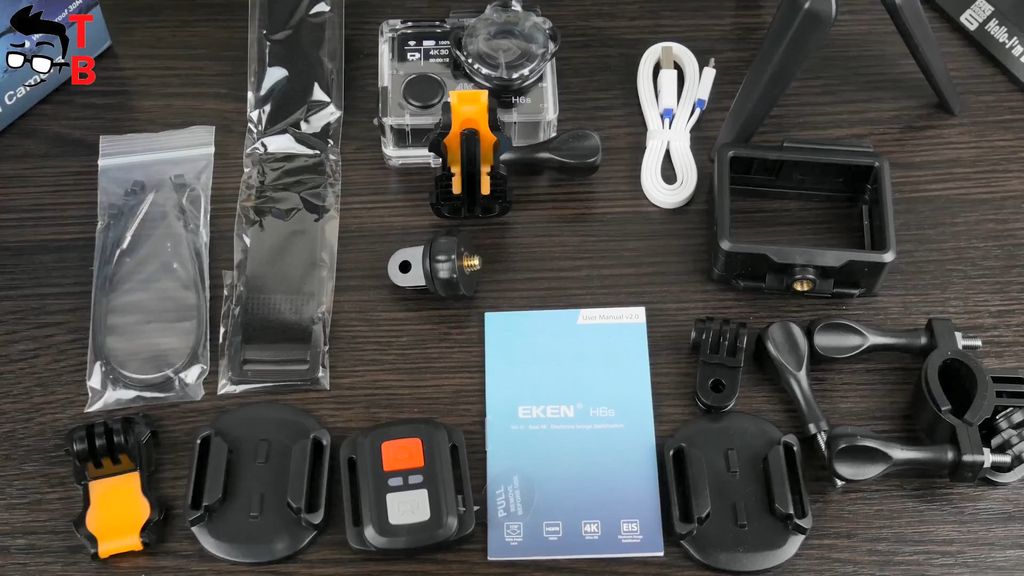 Most Chinese manufacturers put many accessories in the package with action camera. However, I haven't seen tripod and remote control. It is really interesting, and I want to test it!
Design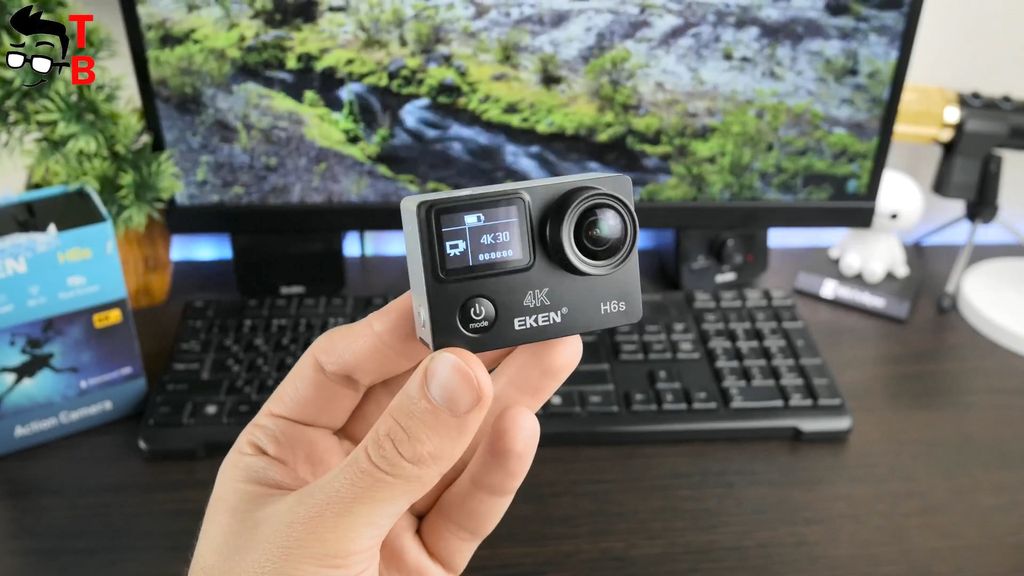 EKEN H6S looks similar to many other action cameras. It has square shape with the display on the back, and secondary display on the front panel. The secondary display shows the battery level, photo or video modes, resolution, Wi-Fi and even shooting time. It seems that it shows all the same as the main screen, only without the image from the sensor.
Also, you can see the main navigation button and power button on the front panel.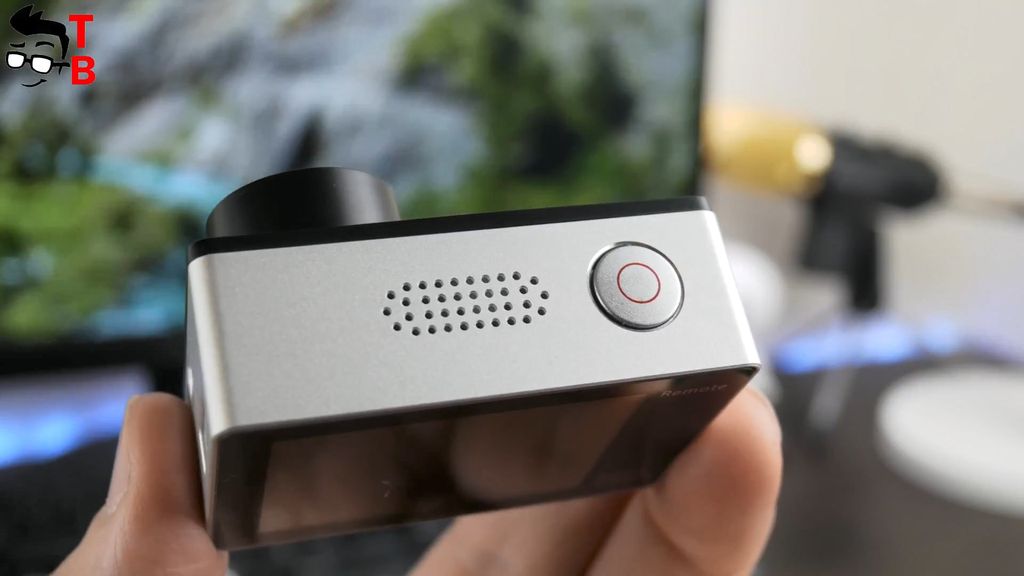 At the top, there is speaker and shutter button to take a photo or start recording a video.
On the right side, you can see Wi-Fi button and microphone.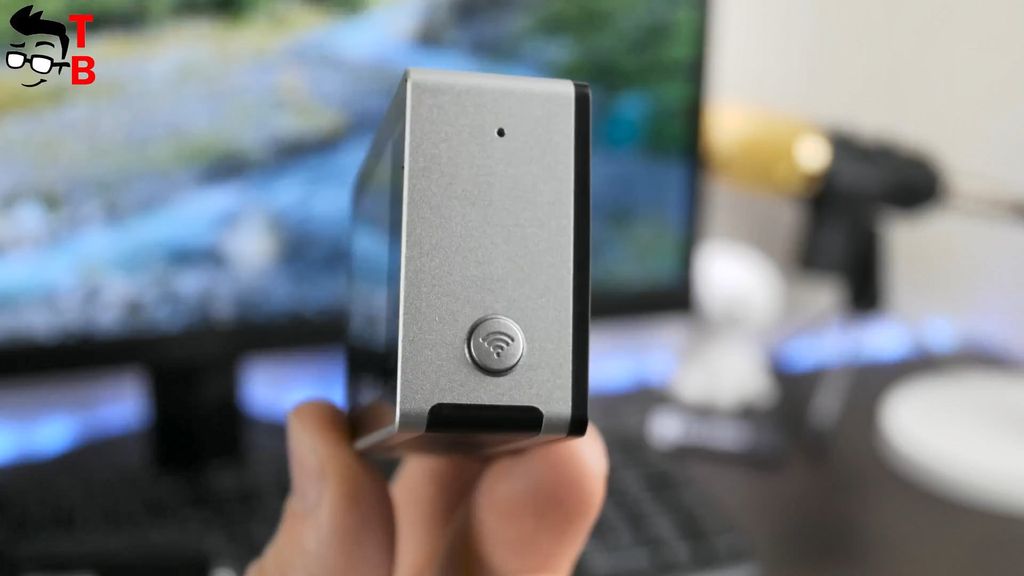 The left side provides connectors and ports, such as HDMI port, microUSB port and microSD slot.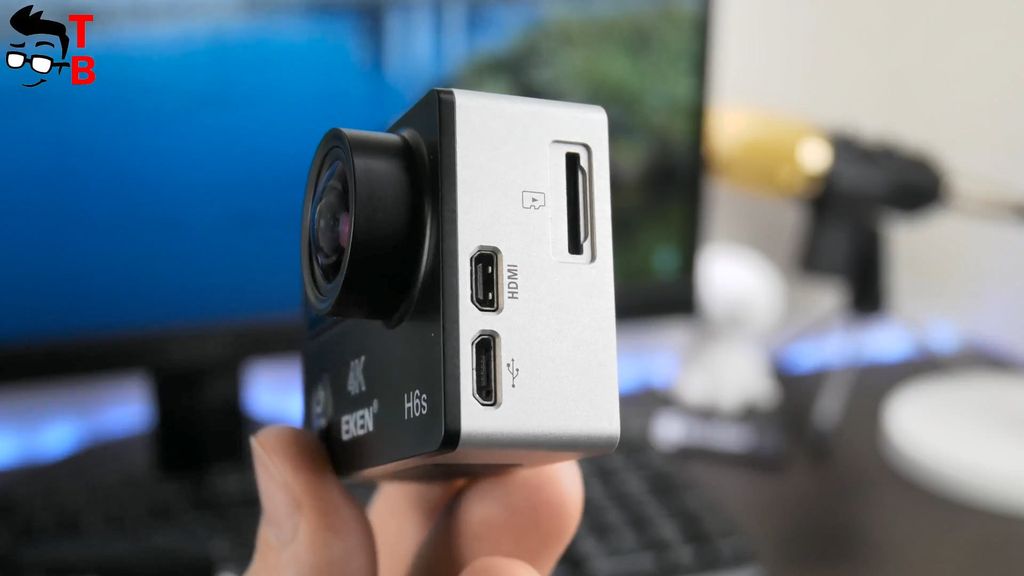 At the bottom there is battery compartment. Just like many other action cameras, you can remove the battery, and replace it with another if the first one is discharged.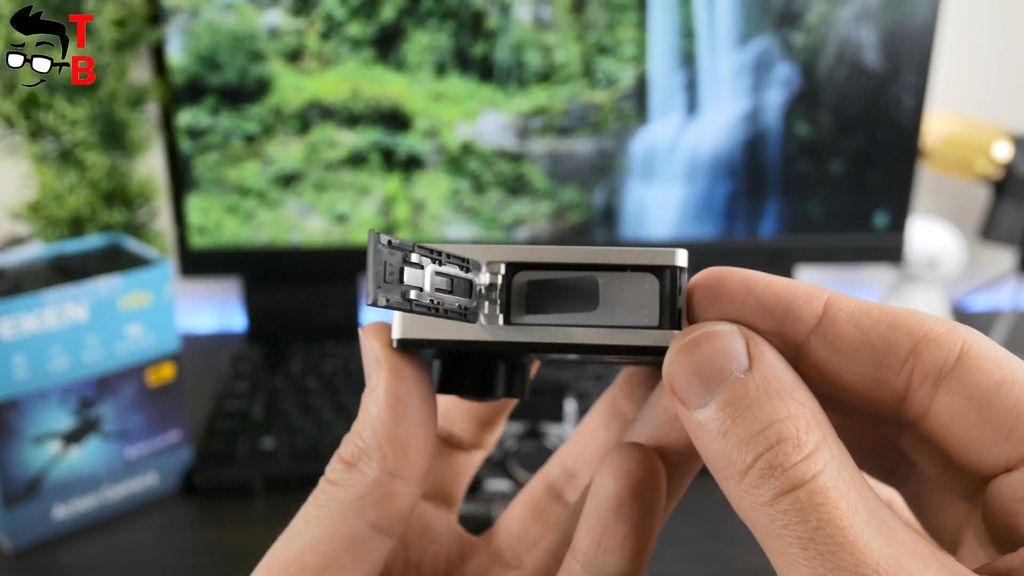 EKEN H6S camera is made of plastic. I have a black version, so the front panel is black, while side faces have silver color. If you buy silver version of camera, then everything will be reversed: the silver front part, and the black side faces.
The camera doesn't have LED, so you don't know whether the camera is recording or not. You need to look at the screen, and no other way.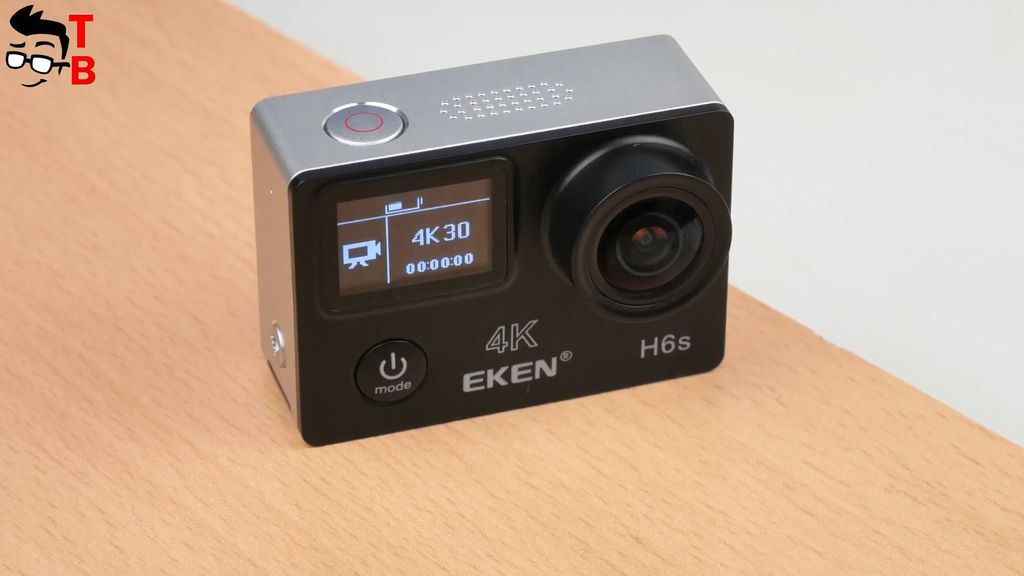 By the way, EKEN H6S action camera comes with remote control. It is very useful if your camera mounted on the helmet. It is splashproof, so you can use it in the rain, but it is not intended for swimming. The remote control has only two buttons – video and photo. The range is about 2 or 3 meters.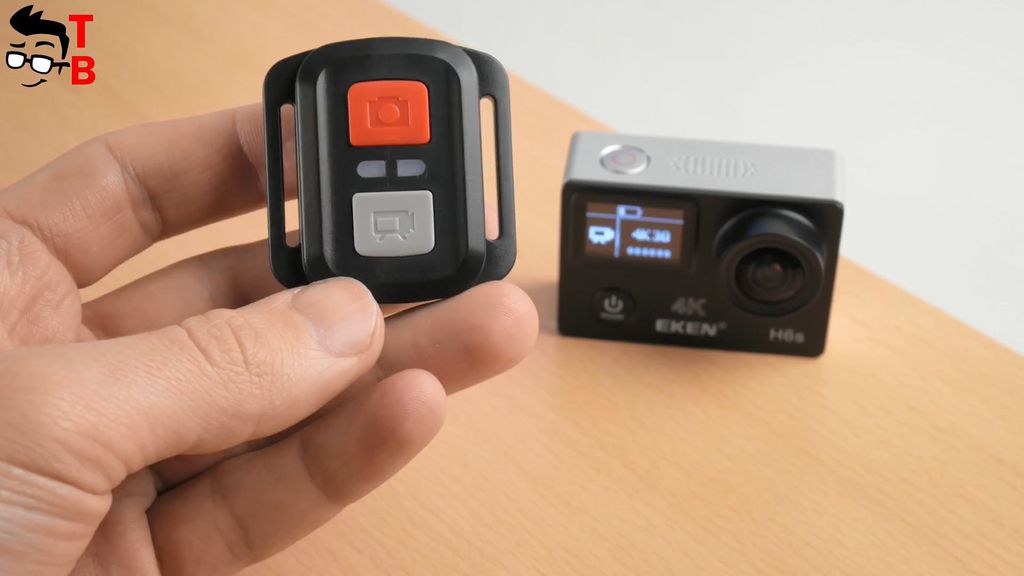 Specifications
I want to start specifications with display. As I already said, EKEN H6S comes with two screens. The main one has a diagonal of 2 inches and resolution of 320 by 240 pixels. The display on the front panel, also it is called status screen, has 0.95 inch diagonal.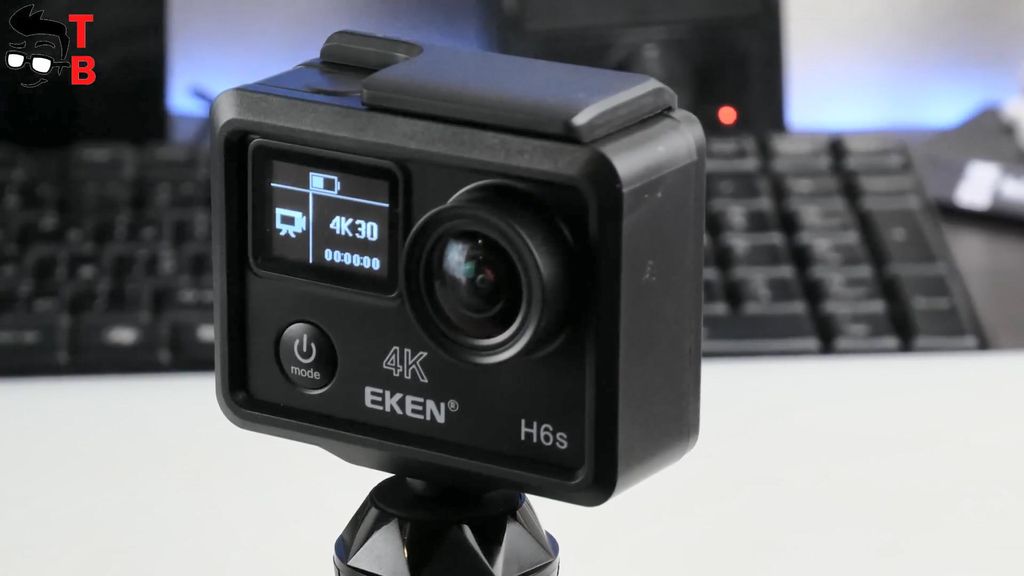 Action camera is powered by Ambarella A12S75. The image sensor from Panasonic has 14MP native image resolution. Also the camera is able to record video in 4K at 25 fps, 2.7K at 30 fps, and 1080p at 60 or 30 fps. It sounds pretty good, do you agree? Like many other action cameras, EKEN H6S has wide lens with 170-degree viewing angle. Another important feature is electronic image stabilization. It provides smooth image during recoding videos. It is available only with 4K resolution at 25 fps, and lower.
Of course, there is Wi-Fi to connect the camera to smartphone. You will need a special app called EZ – iCAM. We'll talk about this a little later.
Functions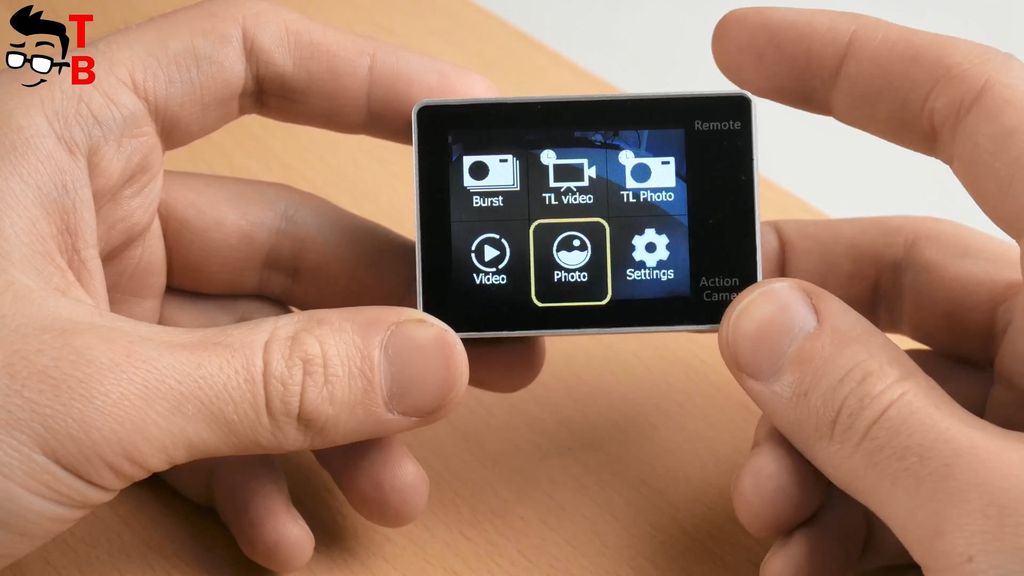 The camera screen offers menu with some options and modes, such as Burst, Time Lapse Video, Time Lapse Photo, Video Playback, Photo playback and Settings.
In the settings menu you can change video and photo resolution, time lapse interval, language, screen saver and many other options.
The menu is intuitive, so you should not have any problems. However, it is not very comfortable to use one button to navigate the menu. Fortunately, you can set up the camera using the app on smartphone.
Application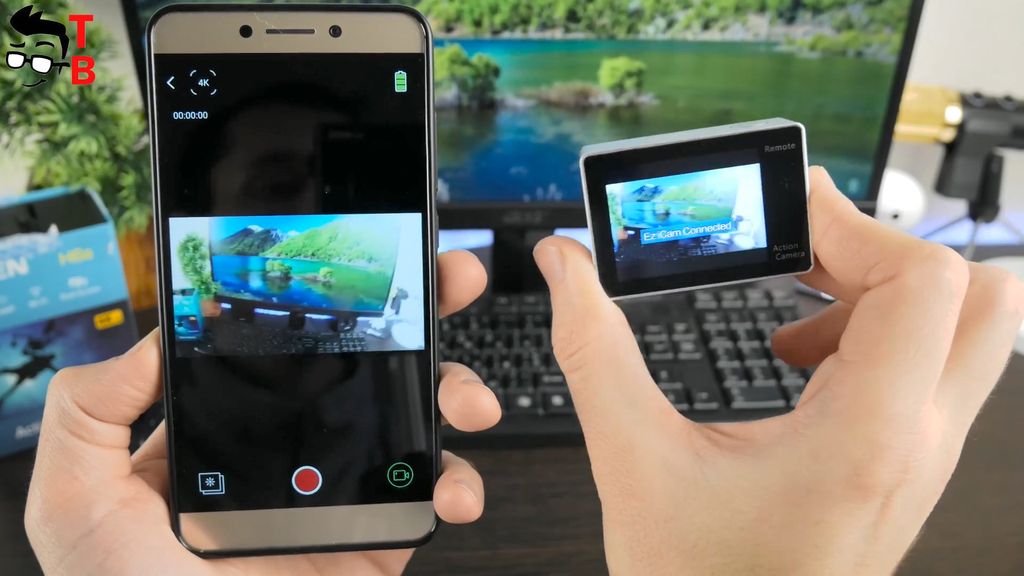 As I already said, EKEN H6S uses Wi-Fi to connect action camera to smartphone. First, you need to download EZ – iCAM on your phone. The range is quite good – about 3-4 meters. The app helps to start Recording, Playback, and choose different modes and resolution. It is simple, but for some people it can be very useful. For example, you can attach the camera to helmet, and use app on your phone to start recording.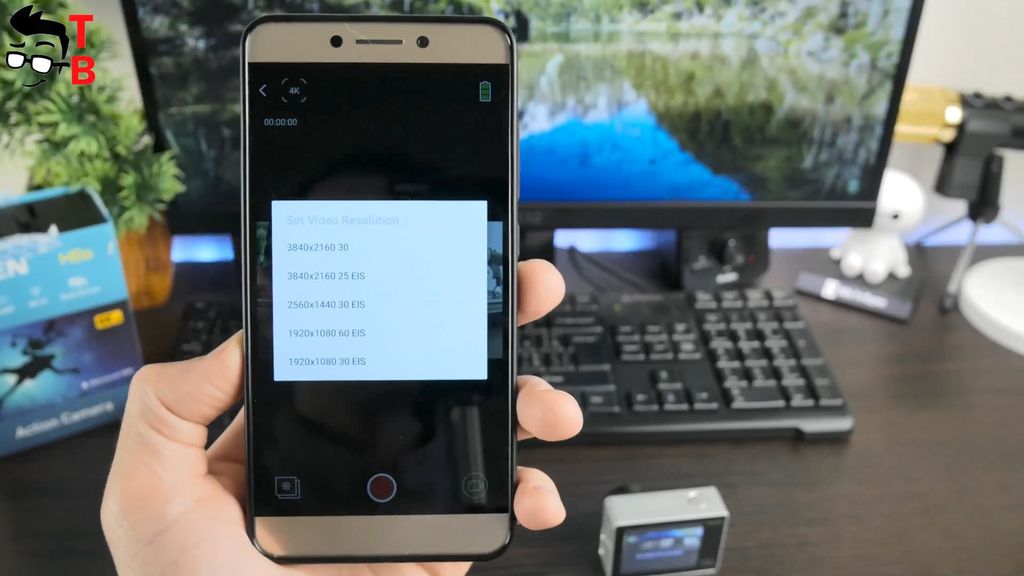 Battery
EKEN H6S camera has 1050mAh Battery. It is replaceable, so you can buy some batteries, and change them while long recording. The camera works about 40 minutes when recording videos in 4K resolution, and about 80 minutes in 1080p at 60 fps. It is pretty good result.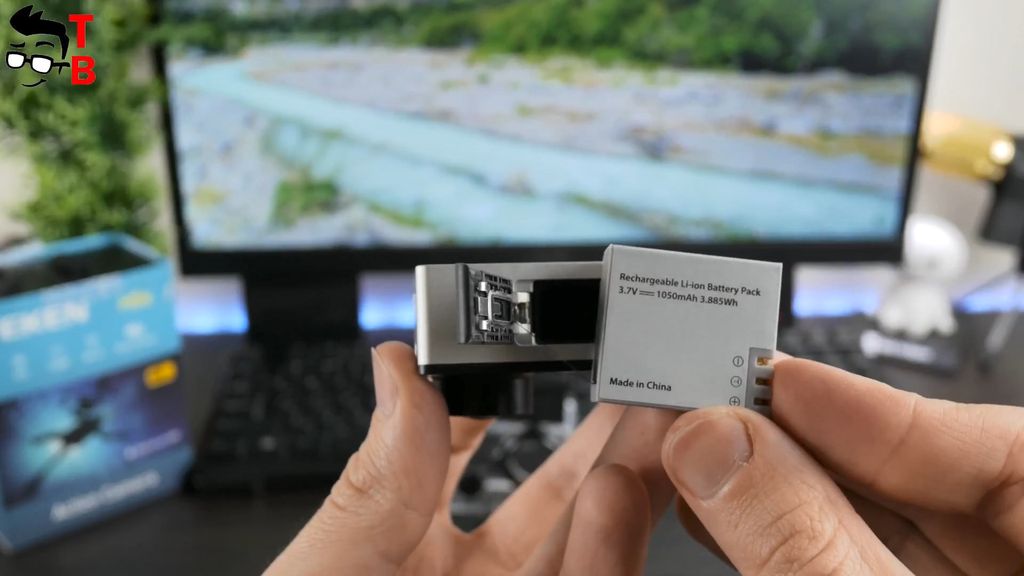 The full charge takes about one hour. It uses the standard microUSB port for charging.
EKEN H6S: Samples
Now let's see real sample videos from the camera. First, I want to show you footage on 4K at 25 fps. I use 25 fps, because 30 fps does not provide electronic image stabilization. Below you can watch samples videos.
As you can see, the quality is quite good. Of course, it is not as crisp and colorful as some more expensive cameras or smartphones, but it still records well for its price. To be honest, I don't believe that this is true 4K. Most likely, it is interpolated Full HD.
Also, you can watch footage in 1080p at 60 fps. It has less detail, but in my opinion the image is still good.
In the night, the video quality is very bad. It is very grainy. I don't think that you should use this camera for shooting at night.
The photos quality is much better than video. The camera takes photos using 14MP sensor, and they are pretty good. I think that it is comparable with mid-range smartphone. The images are not super detailed, but they have good colors, especially in sunny weather.
Conclusion
To be honest, I don't believe that EKEN H6S camera costs $100. Yes, it has very good package and many accessories, such as tripod and remote control, but the video quality is not the best. It is said that the camera shoots in 4K, but this is not what I expected. Xiaomi Mijia Camera Mini 4K doesn't have accessories in the package, but it takes much better video.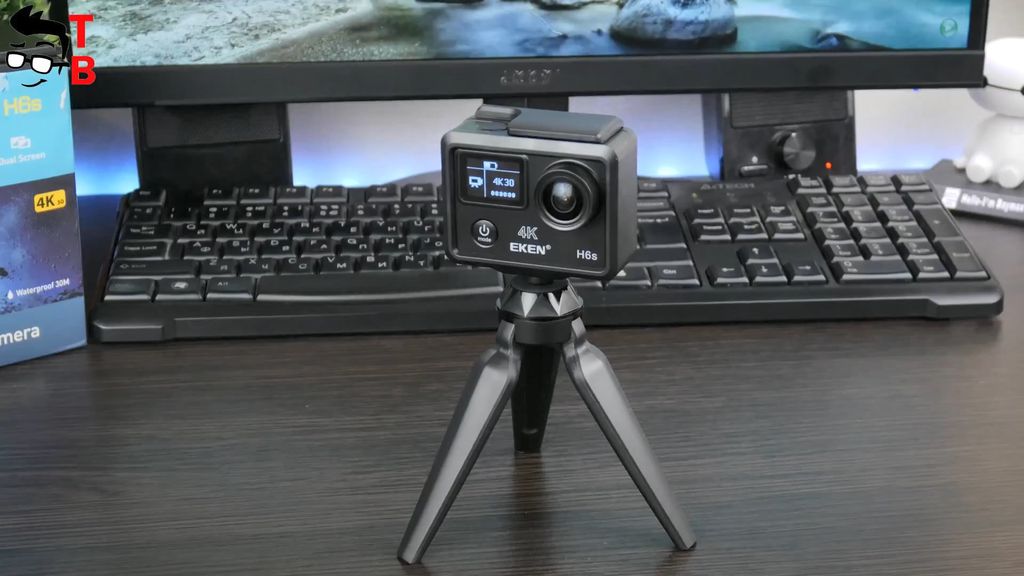 So, you decide what is more important – if you want a lot of accessories, but average video quality, then EKEN H6S is good camera for you. However, if the video quality is the most important thing, then Xiaomi Mijia Camera Mini 4K will be better option.
[wpsm_offerbox button_link="https://goo.gl/WshxXg" button_text="Buy it now" price="$85.99″ price_old="$102.99″ title="EKEN H6S" description="4K Action Camera EIS Anti-shake Dual Screen / Ambarella A12 Chipset" thumb="http://www.tbprice.com/wp-content/uploads/2018/02/eken-h6s-review-4k-eis-action-camera-tbprice.com-27.jpg" ]
EKEN H6S Video Review