Today we have a review of other wireless earbuds from EarFun. We already know this company because a few weeks ago we reviewed the EarFun Free headphones.
Now we have the new wireless earbuds called EarFun Air. One of the main features of these earbuds is design. As you can see, they are a winner of CES 2020 Innovation awards.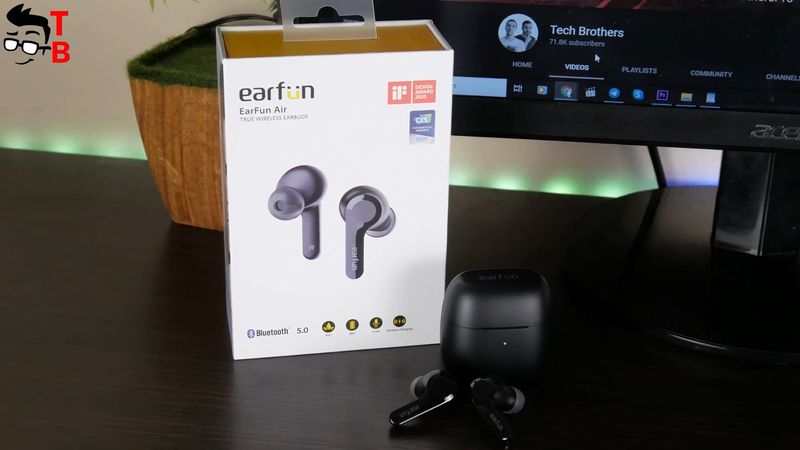 Also, they have long battery life – about 35 hours, wireless charging and USB C charging port, 4 built-in microphones, IPX7 waterproof, and other features.
Before recommending these earbuds to you or not, I want to do the unboxing and full review.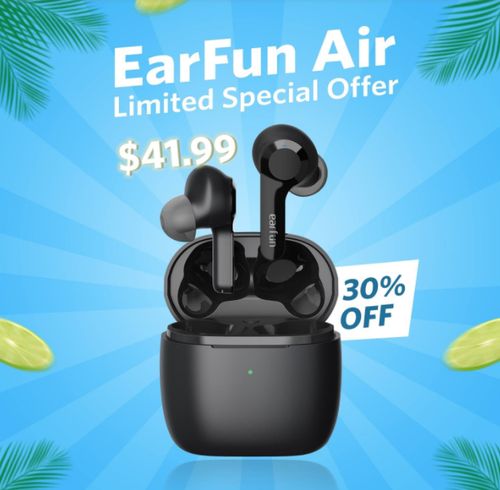 EarFun Air - Black - COUPON: EFAIR30
Buy it now

Myearfun.com
as of September 23, 2022 5:14 am
Unboxing
This is the box of Earfun Air. On the front, we can see the image of earbuds, different awards, and main features.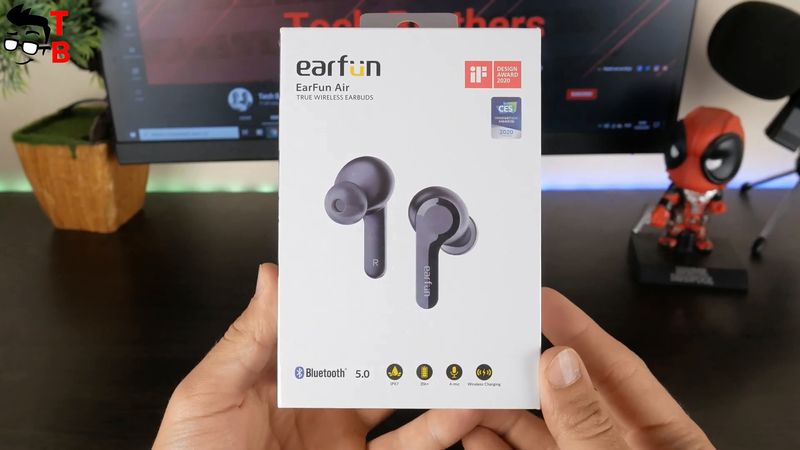 On the back, there is a full list of the features, such as superior sound, in-ear capacitive detection technology, IPX7 waterproof, etc.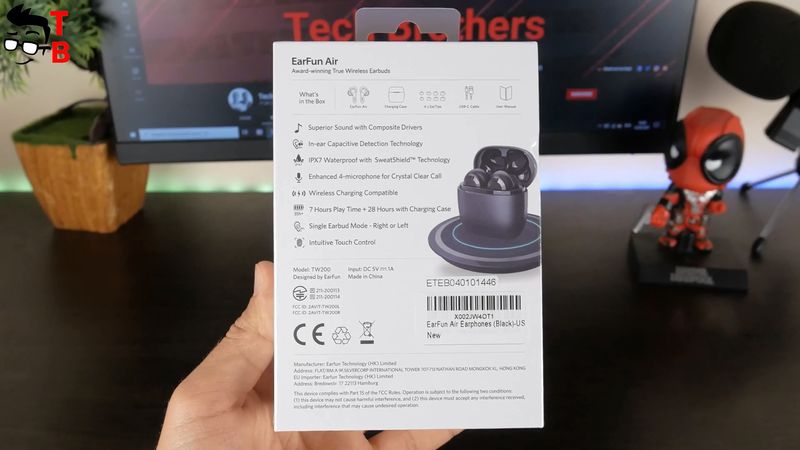 In the box, I found a charging case with earbuds, USB C charging cable, user manual, and extra eartips of different sizes – from extra small and large.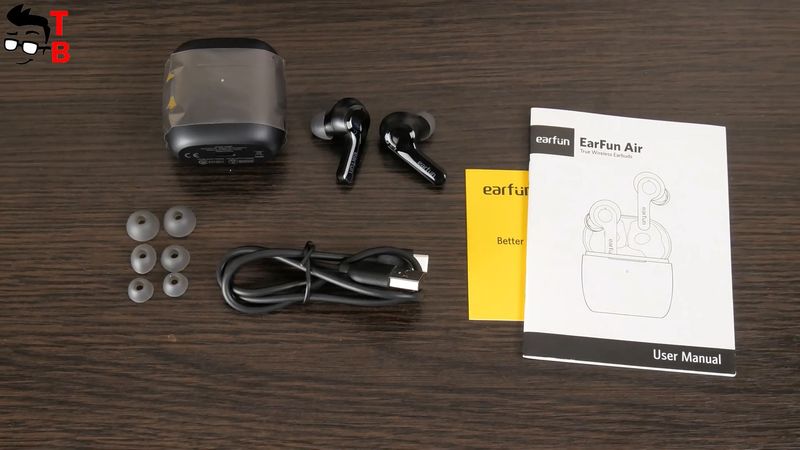 Design
As I already said, EarFun Air has design awards from CES 2020 Innovation and iF Design 2020.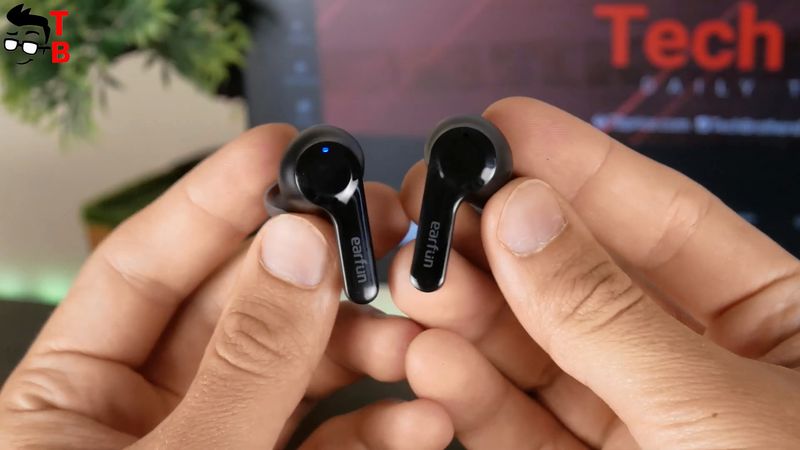 I think the new earbuds look simple but stylish. They have the only company logo, touch button, and LED indicator on the outside.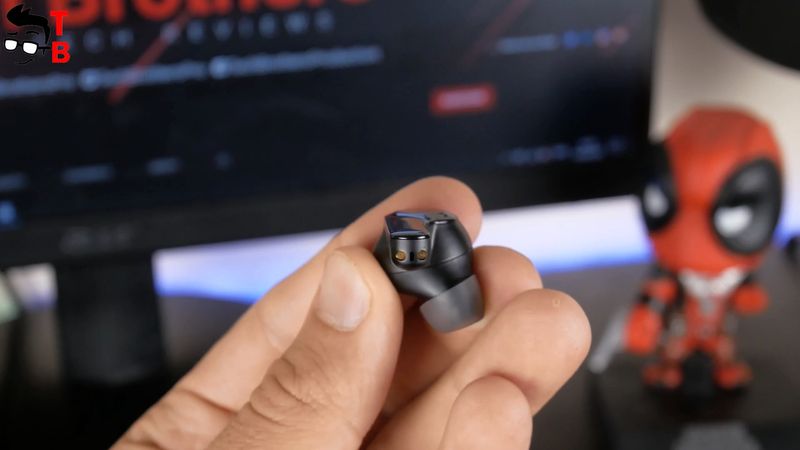 The charging contacts are on the bottom.
You can also see microphone holes. The earbuds have four microphones.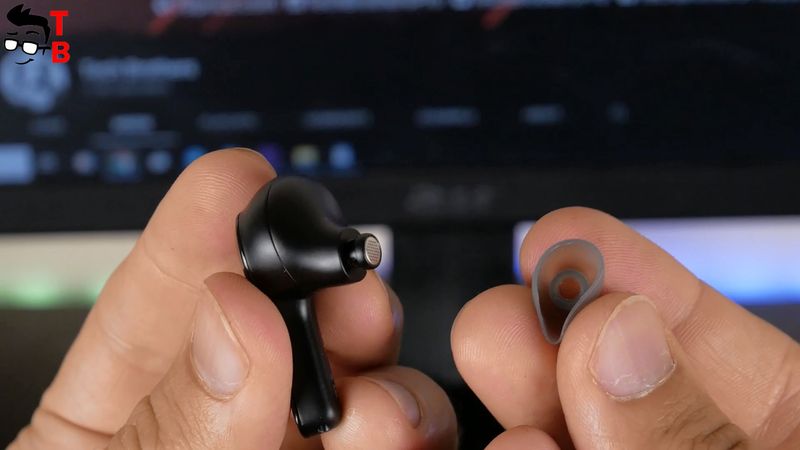 Earfun Air has removable silicone eartips, and you have to choose the right size for you: extra small, small, medium, or large.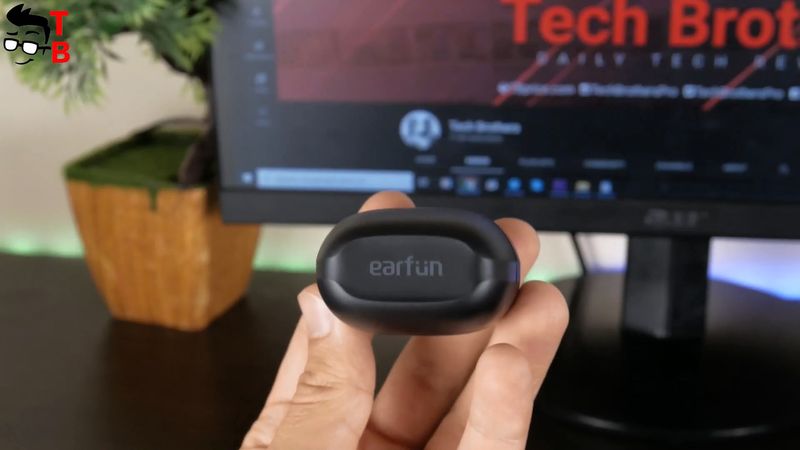 The charging case is also simple. It is made of the same materials and color as earbuds themselves. There is the EarFun logo on the top, and USB C charging port on the back.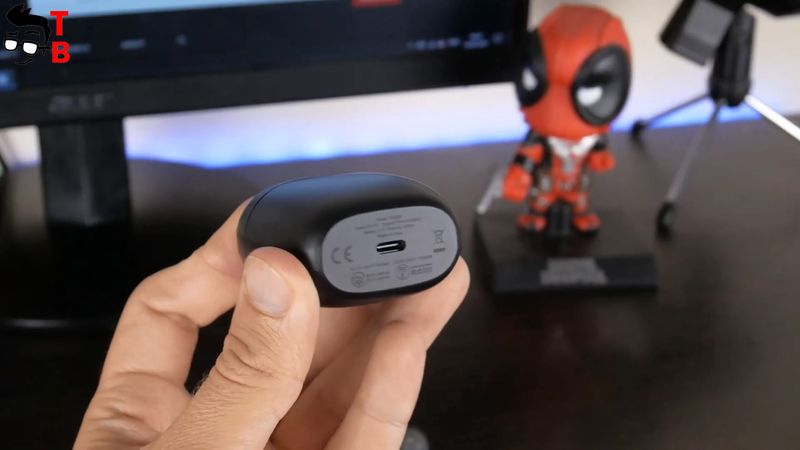 On the front, there is only one LED indicator.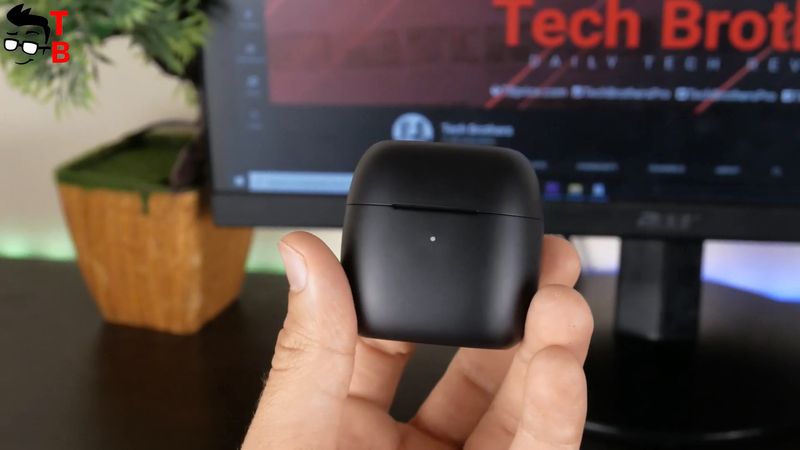 By the way, EarFun Air is waterproof by the IPX7 standard. The manufacturer says that the new earbuds have Innovative SweatShield technology. You don't have to worry about earbuds when you are exercising or even taking a shower.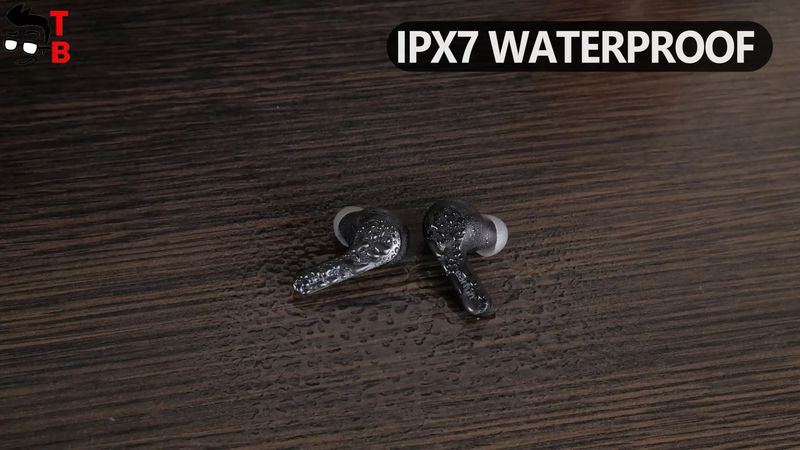 However, the charging case is not waterproof, so don't get it in the water.
Connection
All wireless earbuds in 2020 connect in the same way, including EarFun Air.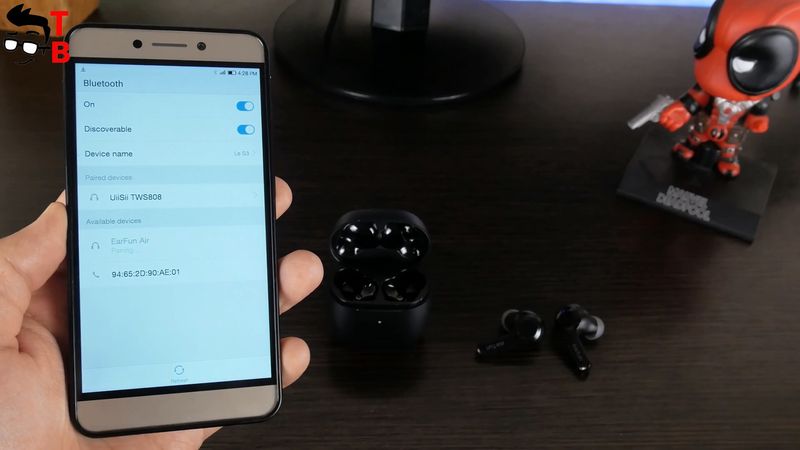 You just need to take them out of the charging case, or you can get one of the earbuds, go to Bluetooth settings on your phone, laptop, or any other device, and choose EarFun Air.
That's all!
Control Functions
The manufacturer says that EarFun Air has full control.
You can play/pause the music with a double-tap on the left or right earbud.
Switch the track with the triple press.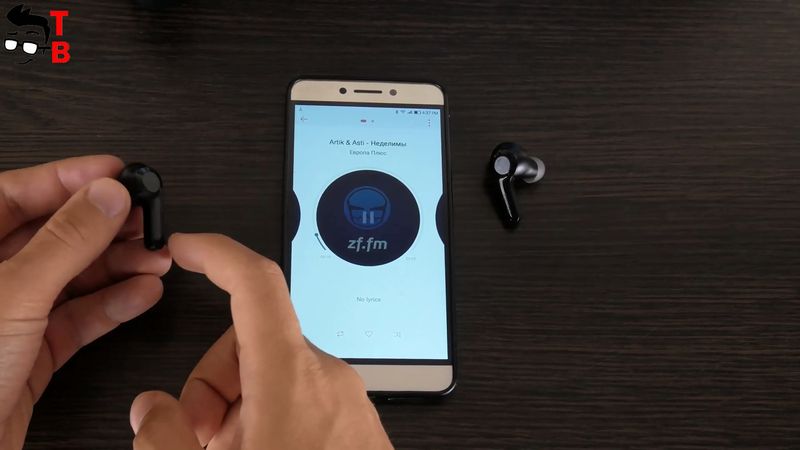 Also, you can volume up with touch and hold of the right earbud, and volume down with touch and hold of the left earbud.
Of course, you can answer, reject, and hold the phone calls.
By the way, another very useful feature of EarFun Air is In-Ear Detection technology. When you listen to music, and someone calls you, you don't have to stop the song. Just take the earbud out of the ear and the music will be automatically stopped.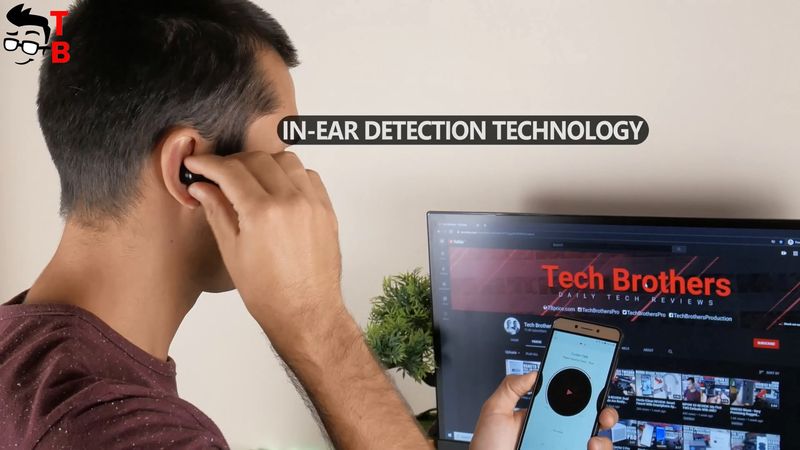 Then, put the earbud back, and the music automatically resumes playing.
That's very convenient.
Sound Quality
You know, there are many wireless earbuds right now. Actually, all earbuds around $50 sound the same. Yeah, some of them have better bass, while others have cleaner sound, but overall the sound is similar.
I cannot say that EarFun Air has much better sound quality than other wireless earbuds. It is about the same.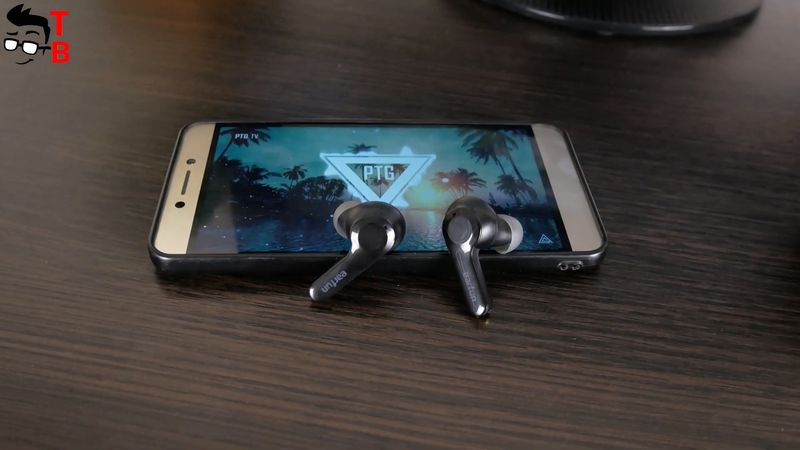 However, that doesn't make them bad. The sound is very balanced: good bass and clear sound.
The manufacturer says that EarFun Air uses enhanced 4-microphone for noise-canceling calls. I tested the earbuds on phone calls in a crowded place, and the microphone quality is really good.
Battery Life
Another feature of EarFun Air is battery life. Each earbud is equipped with a 55mAh battery. This is enough for 7 hours of playtime on a single charge.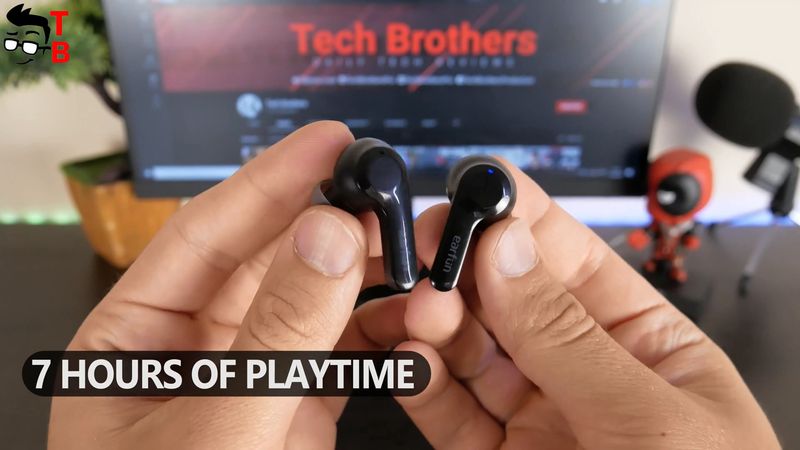 The charging case is 500mAh. It can charge the earbuds about four times. The total battery life is 35 hours.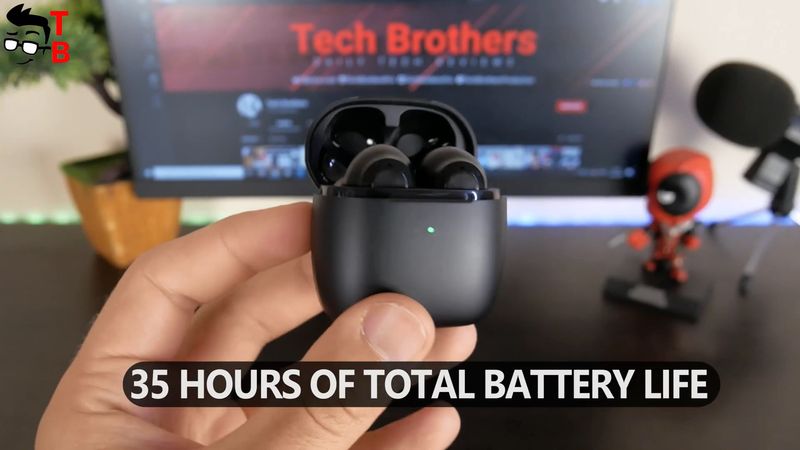 Also, the new earbuds from EarFun support wireless charging. The manufacturer says that wireless charging takes about 4 hours while using USB C port, you will need only 2 hours.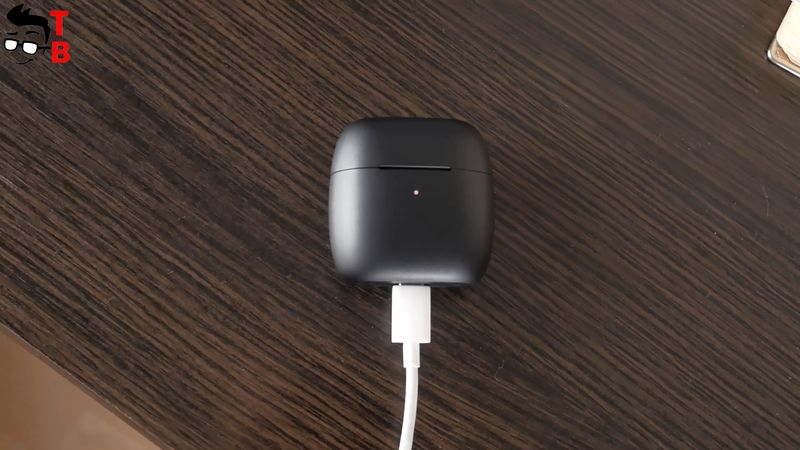 Conclusion
Okay, let's summarize. Actually, I didn't find any drawbacks in these earbuds.
EarFun Air has good sound quality, 4 microphones for better phone calls, long battery life – about 35 hours, wireless charging and USB C charging port, IPX7 waterproof, all control options, including volume control.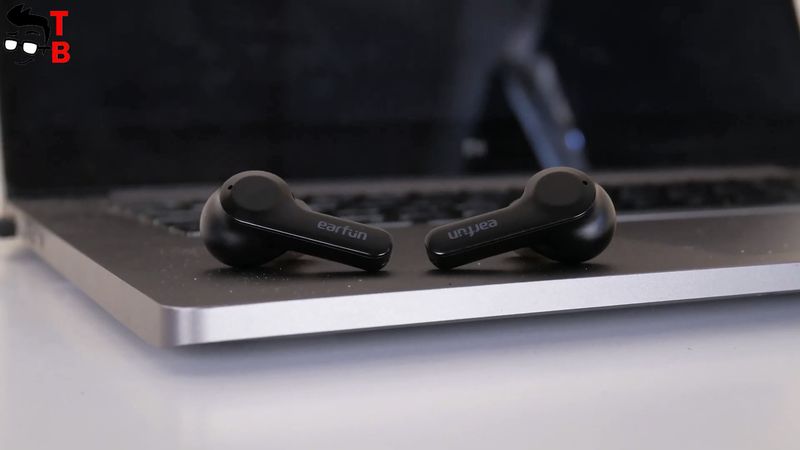 The design is simple but stylish. Also, I like in-ear detection technology.
Looks like EarFun Air are some of the best TWS earbuds around $50.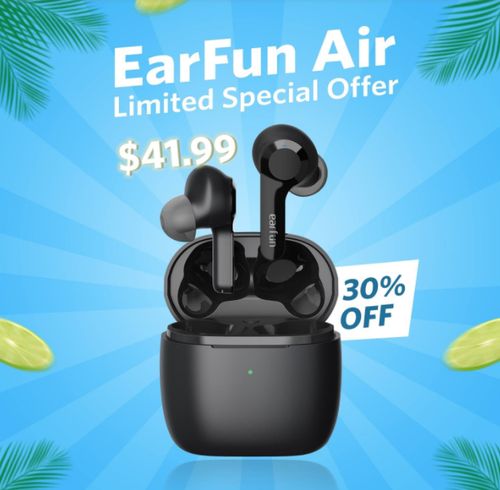 EarFun Air - Black - COUPON: EFAIR30
Buy it now

Myearfun.com
as of September 23, 2022 5:14 am