I have the new smartwatch from DT No.1 Company with the model name DT94. The main features of this watch are a big 1.78-inch bezel-less screen, Bluetooth calls, and 7 days of battery life. However, I am especially interested in this device because of the strap.
Actually, it is not a regular strap because it also protects the dial. The manufacturer says that you can change from business to sports style. The watch looks very nice in this strap, do you agree?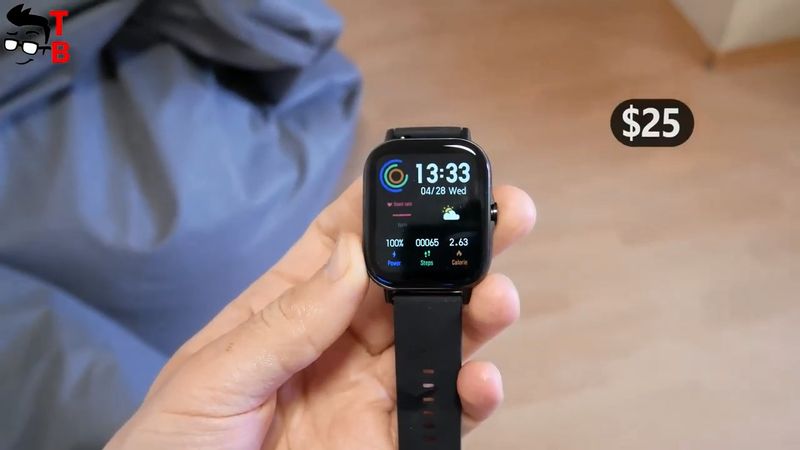 The price of DT94 smartwatch is only $25.
However, I already found the drawback of this watch when I first took it in my hands. Let's talk about the advantages and disadvantages of the new DT No.1 smartwatch.
Where To Buy DT NO.1 DT94?
Unboxing
I received a package with two boxes. One of them has a smartwatch itself, while another has a strap. You know, this strap looks very nice. Later, I will show it to you on the watch.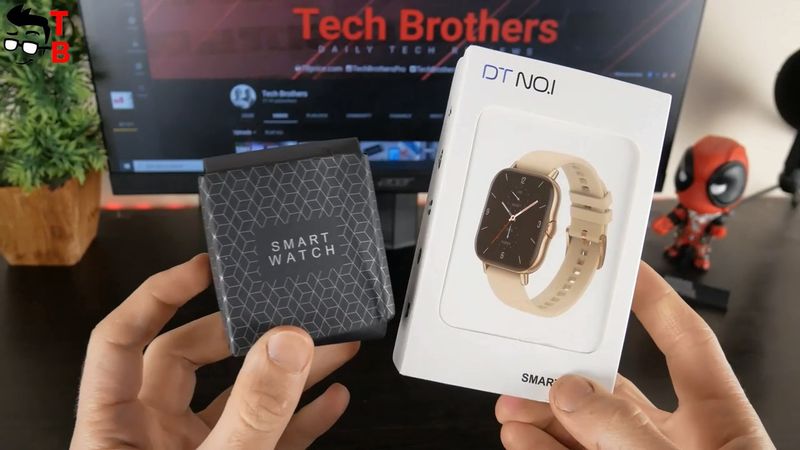 On the back of this white box, we can read the specifications of a smartwatch, such as a chipset, screen size, battery capacity, charging time, etc.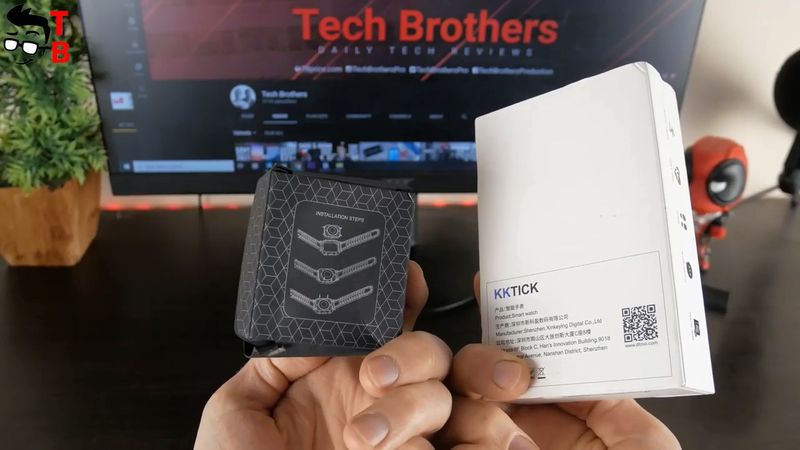 Inside the box, there is a watch, a classic business strap, a magnetic charging cable, and a user manual.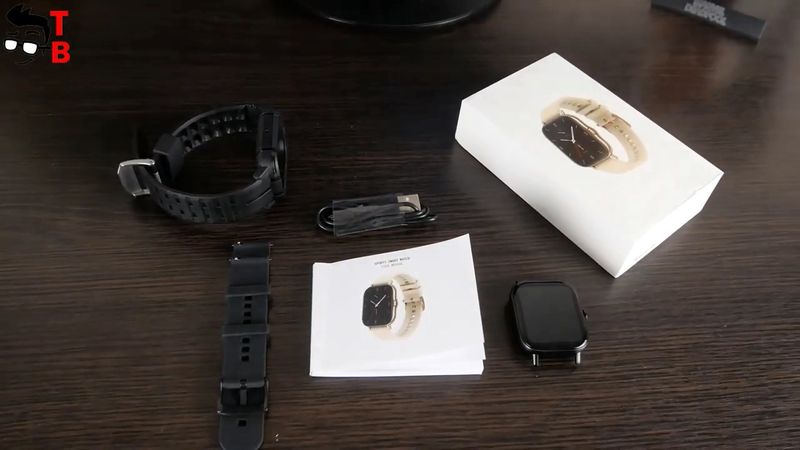 Design
So, I promised to show you the watch in business and sports straps. This is a classic business strap that we have seen on many other budget Chinese watches.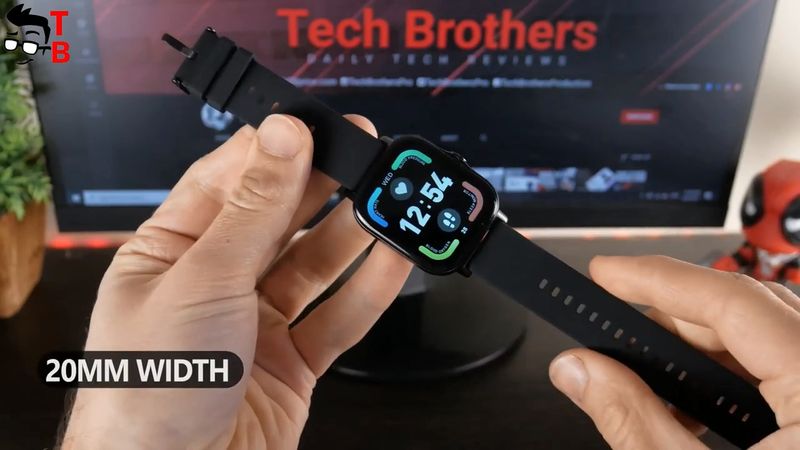 It has a width of 20mm, and a length of 210 mm.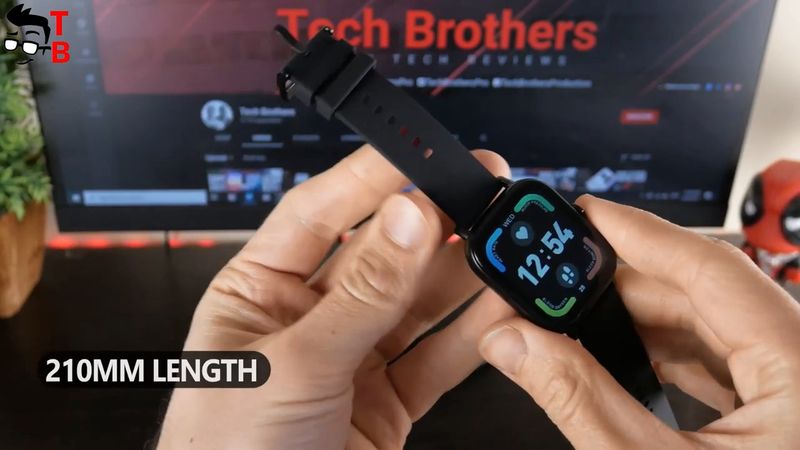 But also, the DT94 smartwatch has a second sports strap. First, you need to remove a classic strap, and then insert the watch in this one.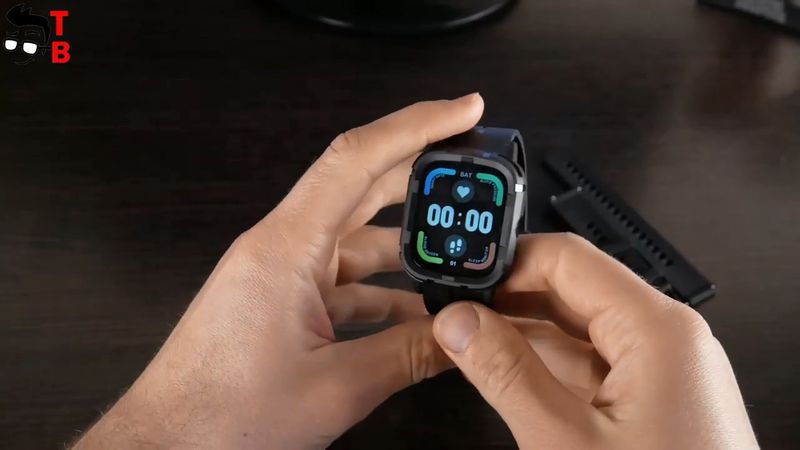 You know, this sports strap makes the watch very special. I didn't even think that a strap could make such a big difference in the look of a smartwatch.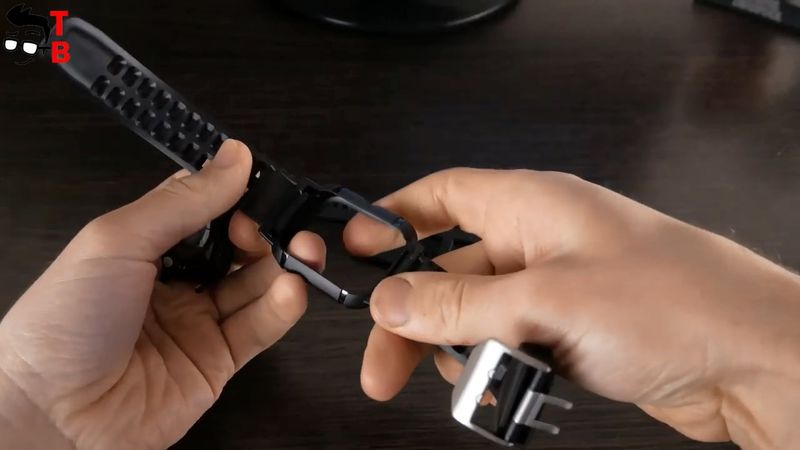 Yes, the watch looks bulky with this strap, but I like it very much.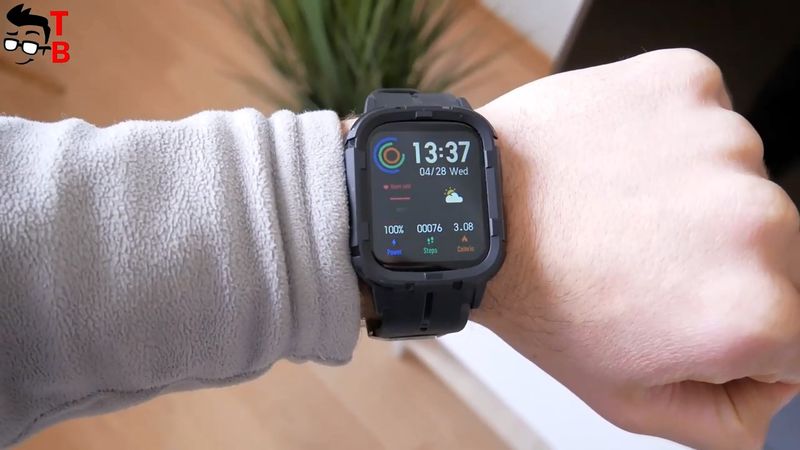 It has a hole for the physical button on the right side and a second small hole on the left for the microphone.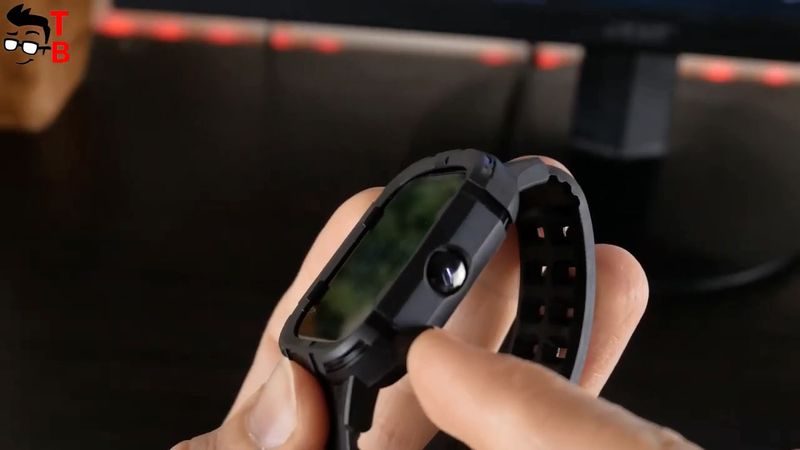 As I already said, the DT94 smartwatch supports Bluetooth calls, so it has a built-in microphone and speaker. The speaker is located on the back.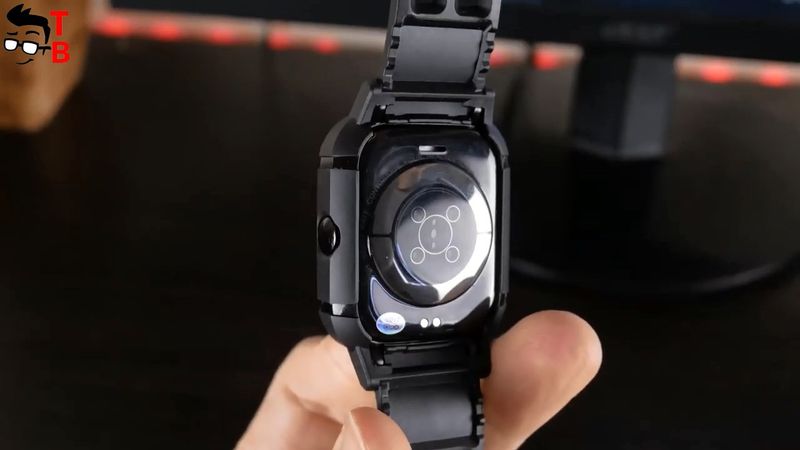 Here we can also see the heart rate sensor, blood oxygen sensor, and charging contacts.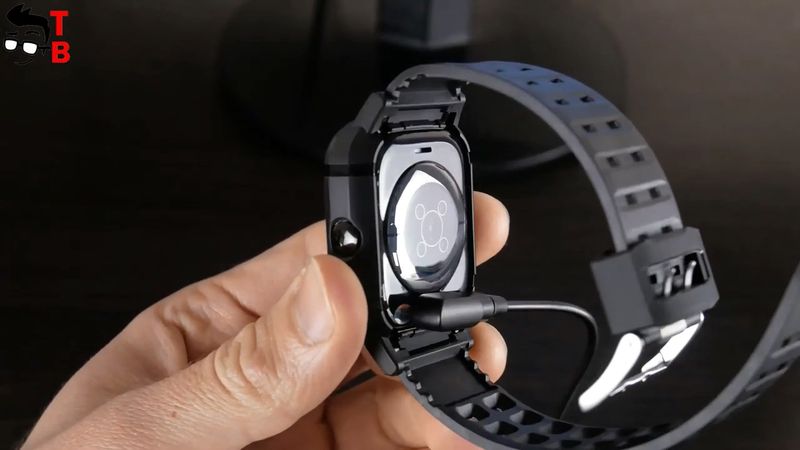 By the way, do you remember I said at the beginning of this article that I found the first flaw in this watch? So, this is charging contacts. The magnets are very weak. The charging cable often comes loose, which stops charging. You know, it is quite annoying.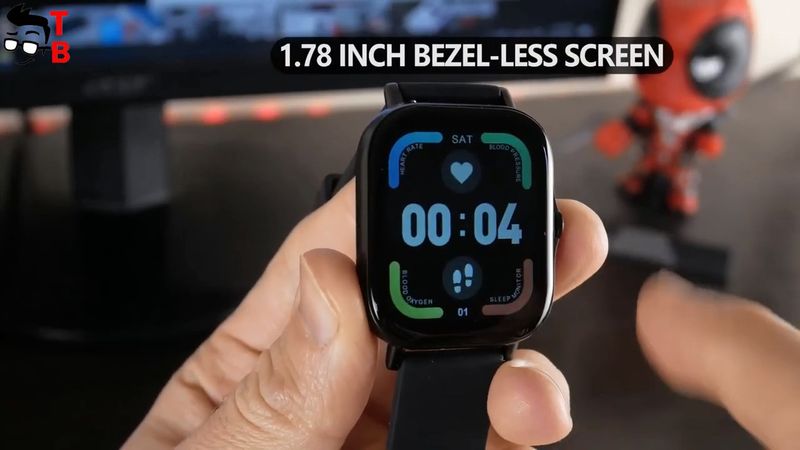 DT94 smartwatch has a big 1.78-inch display on the front. It has a resolution of 320 by 385 pixels. On the official website, we can see that display has an IPS panel, a wide viewing angle 178 degrees, 99.5% of RGB color gamut, and other features.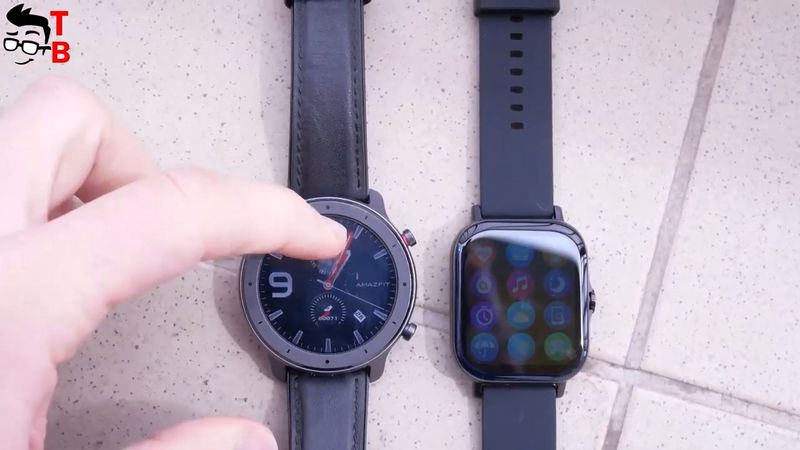 However, from my experience, I can say that screen brightness is not enough. For comparison, you can see Amazfit GTR and DT94 smartwatches in direct sunlight. It is pretty hard to see anything on the screen of DT No.1 smartwatch, do you agree?
Now let's talk about the functions of the new watch. There are many of them.
Functions
DT94 smartwatch has seven watch faces out of the box.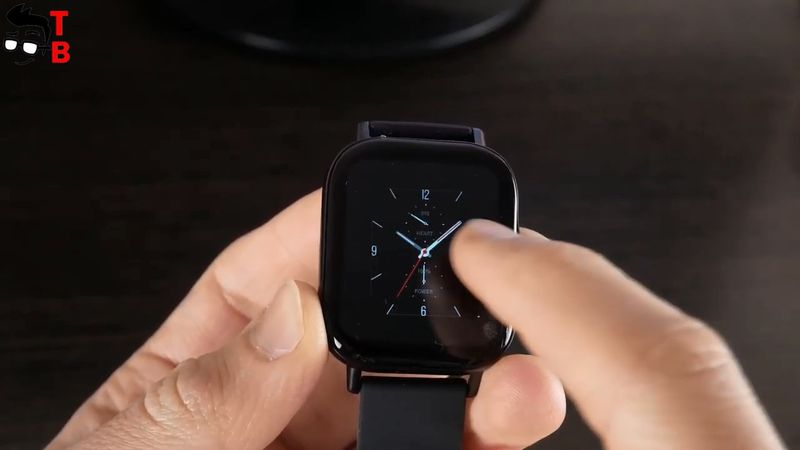 As usual, you can swipe down to open a quick settings menu. Here you can change screen brightness, look at the weather forecast, activate do not disturb mode, open the settings menu, turn on the audio call switch, and QR code to download the companion app on a smartphone.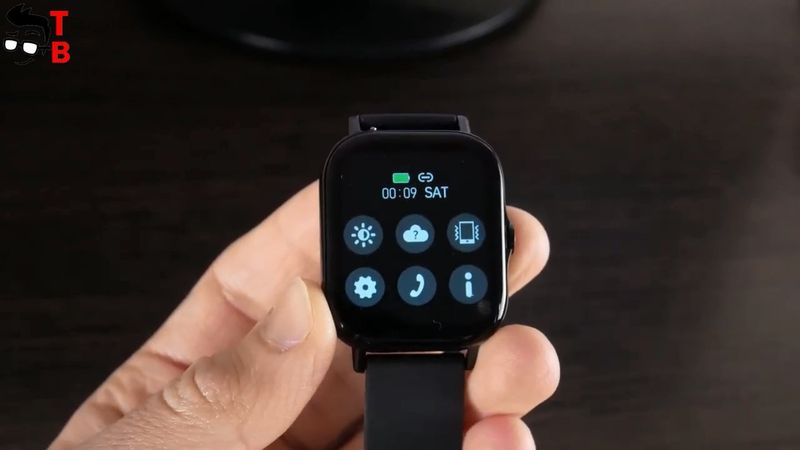 In the settings menu, we can choose a language: Chinese, English, Russian, and many others. There is also a dial switch, screen time, vibration intensity, Bluetooth phone connection, and factory reset.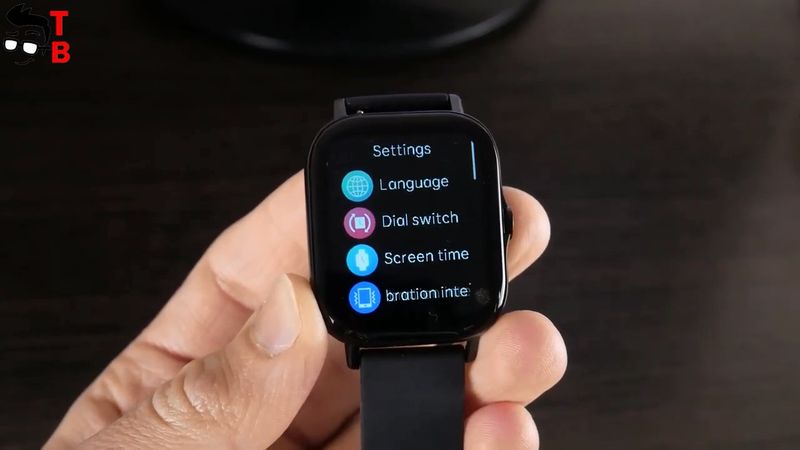 You can swipe right from the main dial to read the new notifications, and swipe left to check daily activity, heart rate, and sleep information.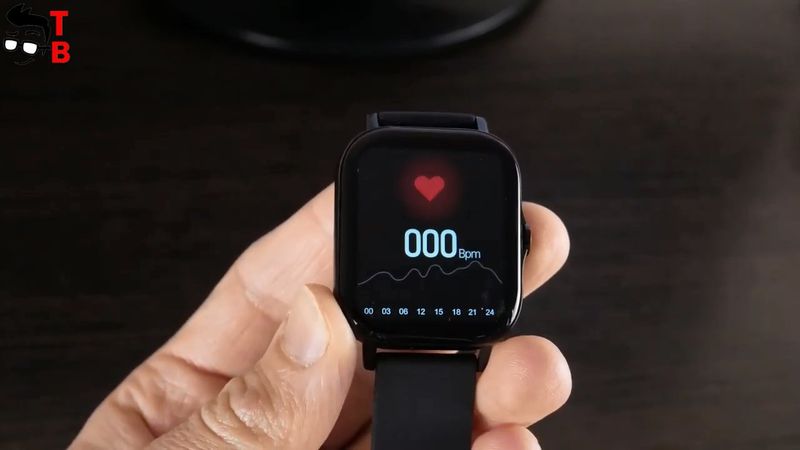 The watch also has a menu with all available functions, such as phone calls, contact book,  messages, steps, sports modes, heart rate, ECG, blood oxygen, blood pressure, music player, sleep monitor, stopwatch, weather forecast, find phone, breath exercise, and female health.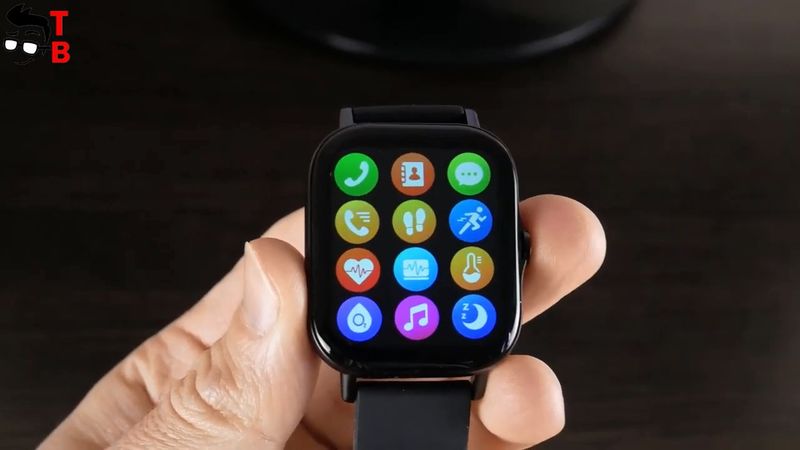 By the way, you can also choose a style for this menu.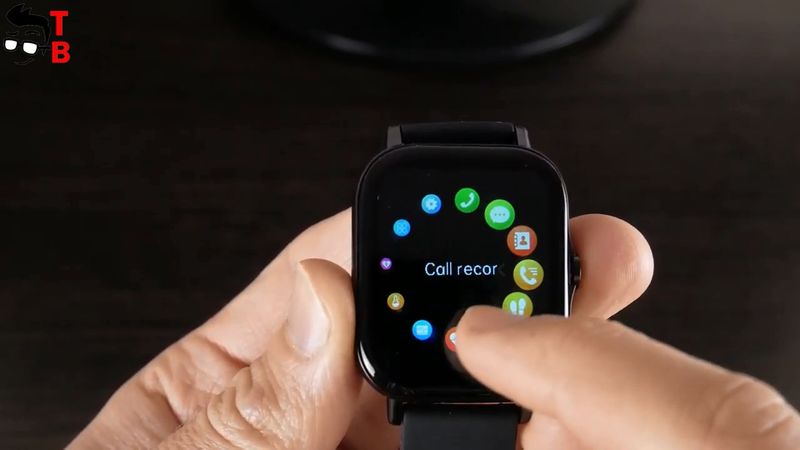 OK, that's very good, but I am still wondering if I can download more dials on the watch through the app.
App
The companion application for the DT94 smartwatch is called WearPro. It is available on Android and iOS devices. Actually, it has the same functions as other budget Chinese watches, such as motion data, sleep, heart rate, blood pressure, and blood oxygen.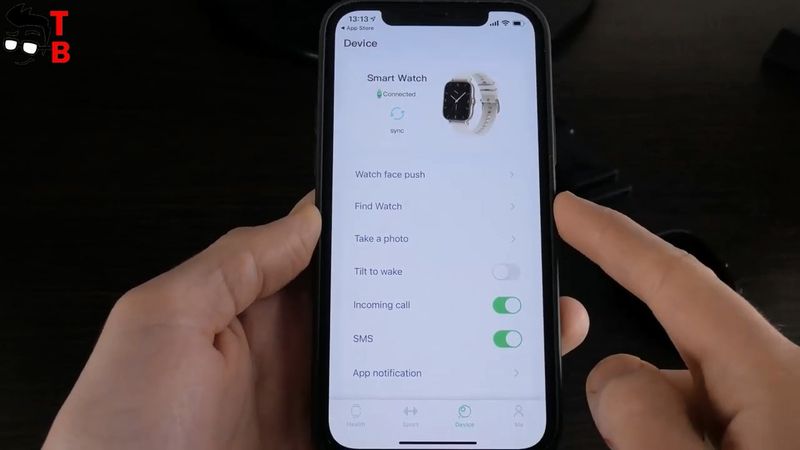 There is also a settings menu in the app. The first option is Watch face push. As you can see, we can download the new dials on the watch. I think there are more than 100 watch faces available.
Also, you can find a phone in the settings, take a photo, tilt to wake, turn on incoming call notifications, SMS, app notications, heart rate monitoring, ECG detection, frequent contacts, Bluetooth call, and others.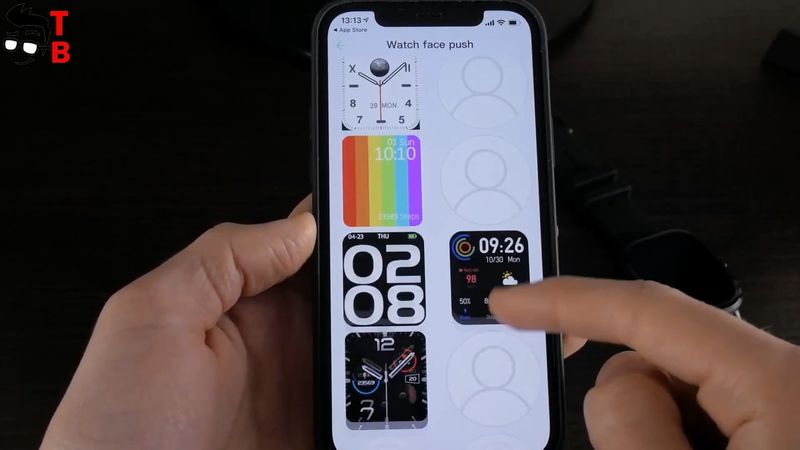 By the way, if you want to receive and make phone calls through the watch, you need to go to Bluetooth settings on your phone and connect to Watch Audio. Now, you can dial on the watch to enter a phone number, contact book, and the history of calls.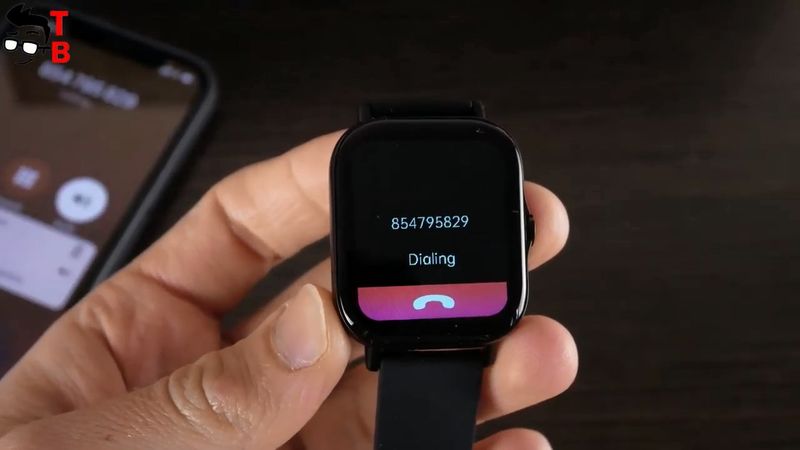 By the way, the microphone and speaker quality of the DT94 smartwatch is really good.
Battery
Talking about the battery of the new watch, it has a capacity of 200mAh.The manufacturer promises 7 days of battery life, but you should understand that it depends on usage. You can only watch the time, and then the battery life will more even more than 7 days.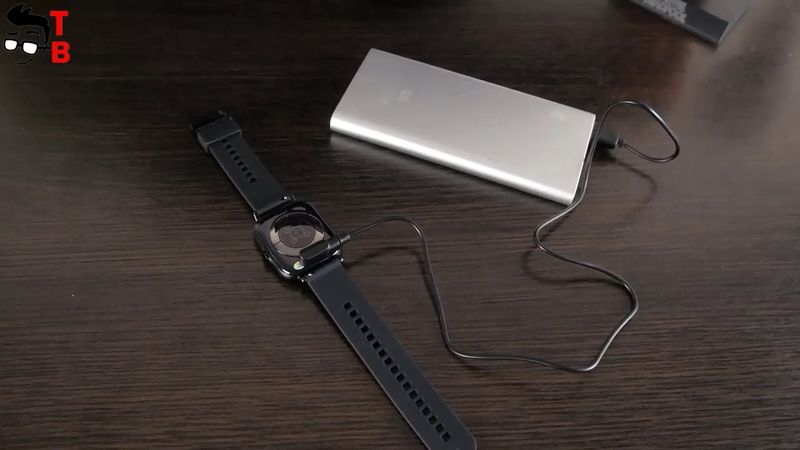 However, if you always make or receive phone calls, measure heart rate, and use other functions of the watch, then the battery life can be even less than 7 days.
Conclusion
You know, I really like the new smartwatch DT94. There are many features and functions. I especially like this sports strap. Most likely, you can find something similar for the other watches, but this strap comes in the package. That's very good.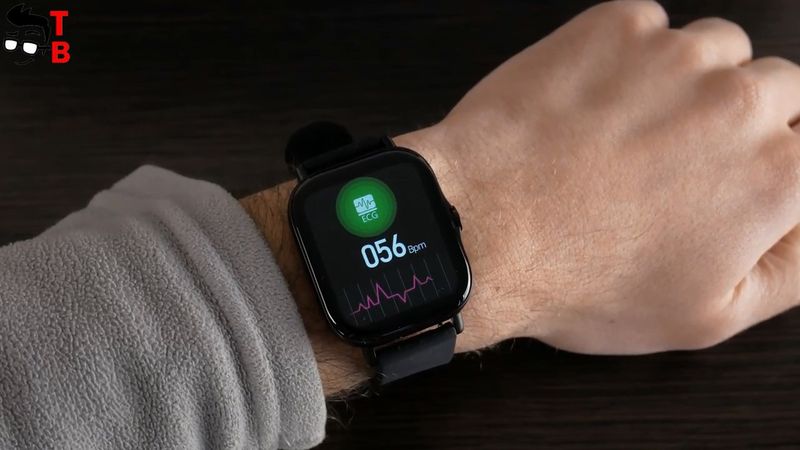 DT94 is perhaps one of the cheapest watches with Bluetooth phone calls. You can make and receive calls on the watch. There are also many other useful functions, such as heart rate, blood pressure, and blood oxygen monitors, music player, sports modes, etc.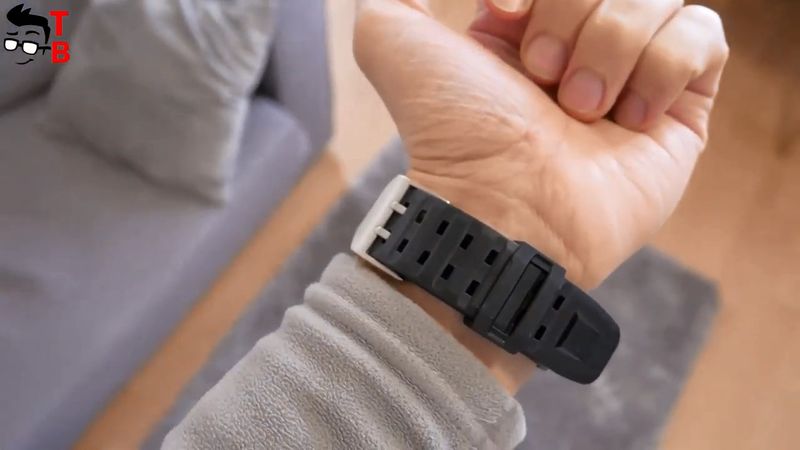 However, the watch also has drawbacks. The first one is weak magnets for the charging cable. In addition, the screen brightness is not enough, so it is hard to see anything on the display in direct sunlight.
However, I think it is no big deal for a $25 smartwatch.
Where To Buy DT NO.1 DT94?
Source: dtnoi