Recently, I found a new watch on Banggood with very good features and an affordable price. This is DT NO.1 DT36. Yeah, the name of this watch is strange.
However, it has many interesting features, such as a built-in speaker and microphone for Bluetooth calls, a 1.75-inch display with good resolution, heart rate, and blood pressure monitor, music playback, and others.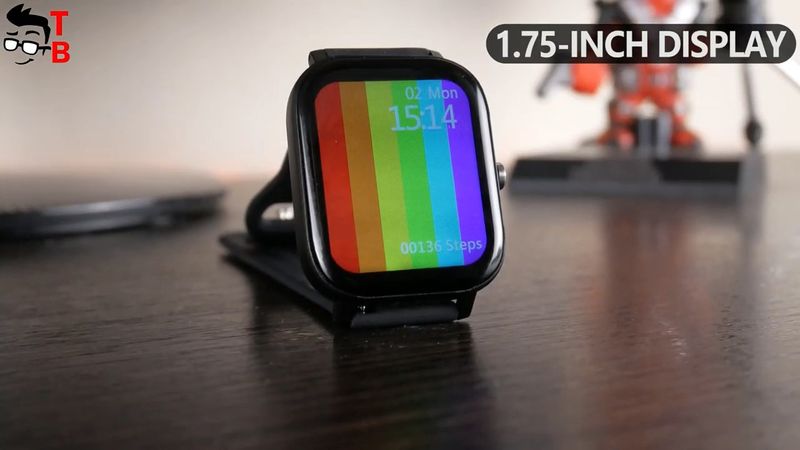 I was very surprised by the price of this watch. It is $19. Can you imagine this? You can make and receive calls on the watch for only $19.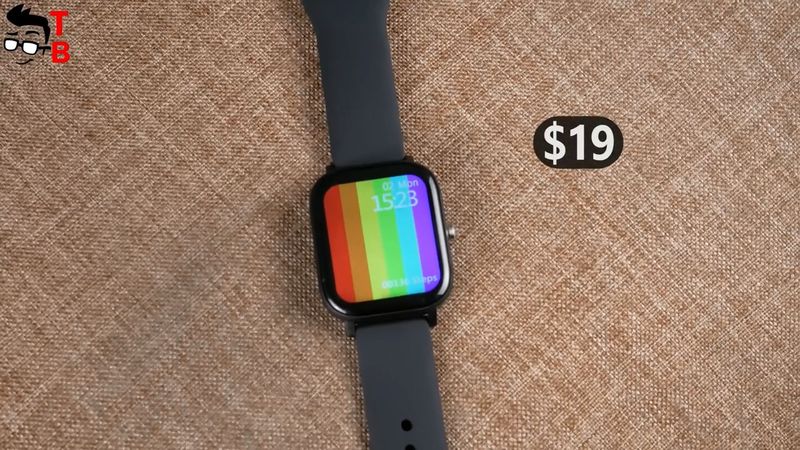 OK, let's do an unboxing and a full review of DT NO.1 DT36.
Unboxing
This is the budget watch, so the box is very simple. Here we can see the image of the watch.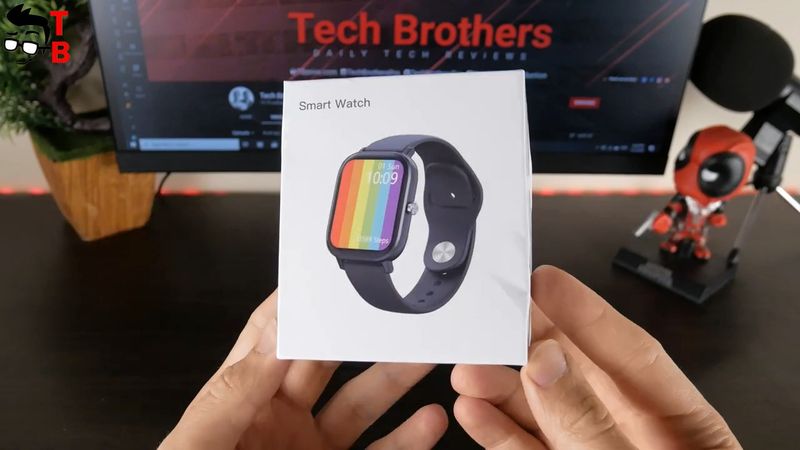 Also, there are basic parameters on the back, such as the chipset, battery, screen, etc.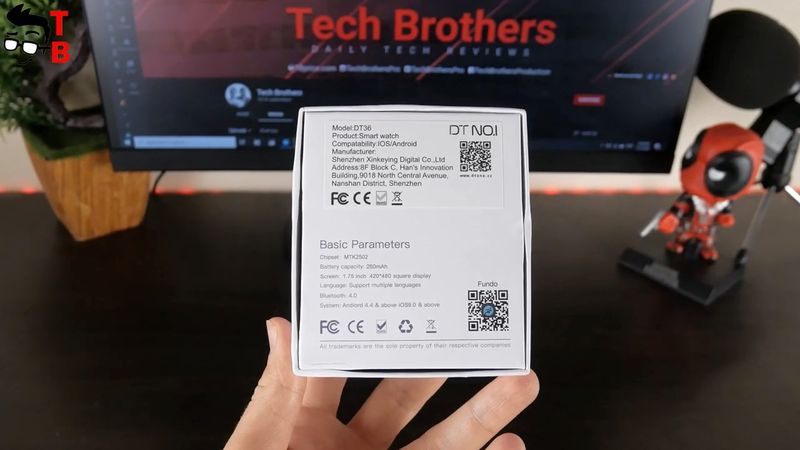 Inside the box, you will find the watch itself, charger, and user manual. That's all!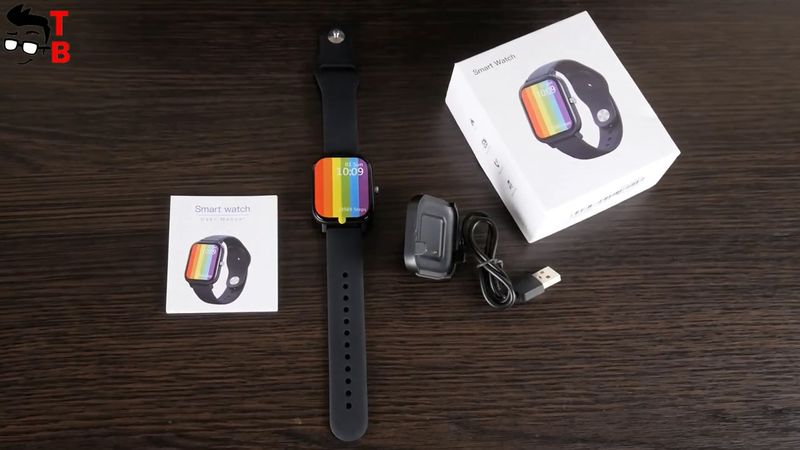 Design
You know, the new watch from DT NO.1 Company looks very good for its price. It has a big display with a diagonal of 1.75 inches. The resolution is 420 by 485 pixels. It is very good for not only the budget watch but also a more expensive one.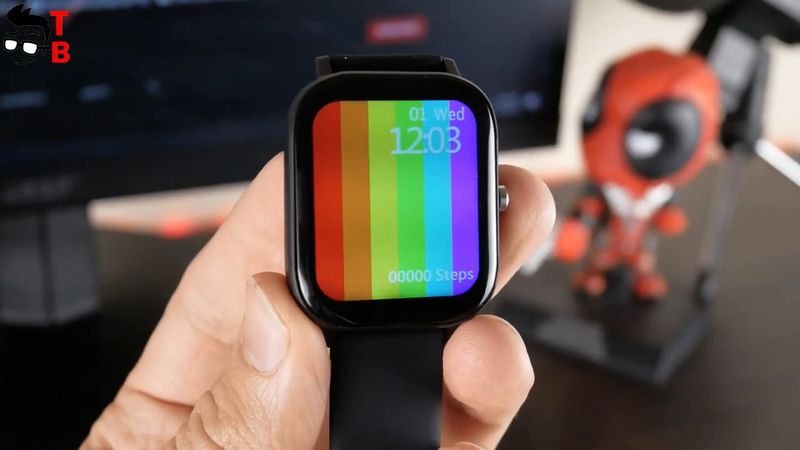 For example, my Amazfit GTR watch has a 1.39-inch screen with a resolution of 454 by 454 pixels.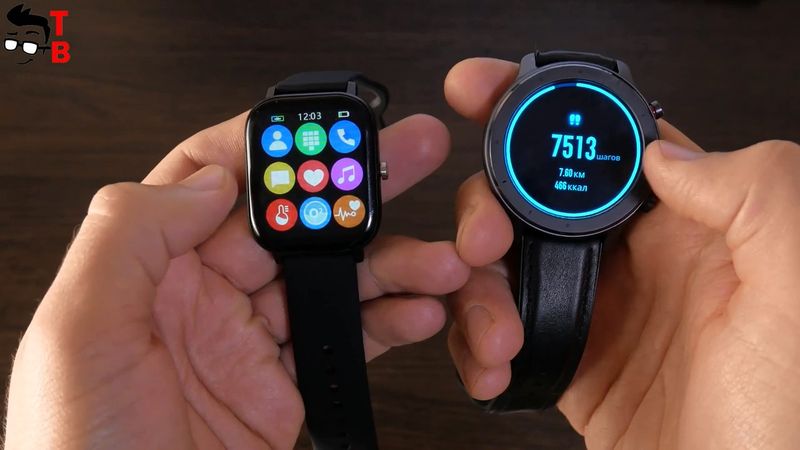 Another feature of the screen is round corners. Also, the manufacturer says that the display is covered by anti-fingerprint mineral oil glass.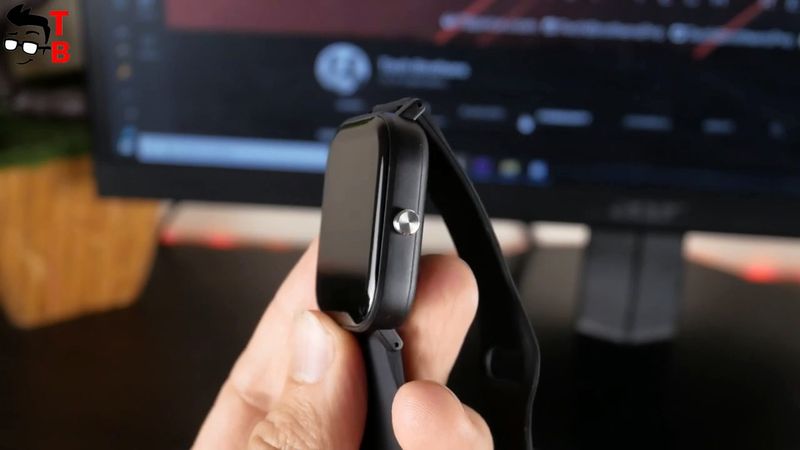 The watch has one physical button on the right side.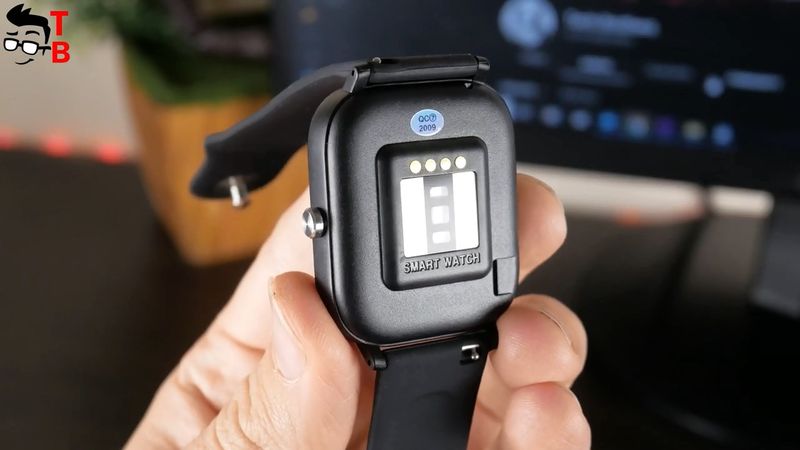 On the back, there are too many different things, such as a heart rate sensor, two metal plates, and four charging contacts.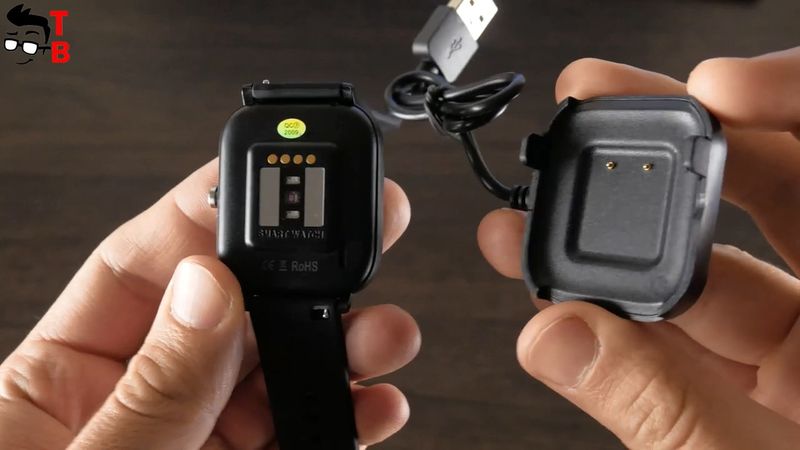 By the way, the charger has only two contacts, but the watch is equipped with four charging contacts.  It is pretty weird, don't you agree?
There is also a microphone on the top and a speaker on the bottom.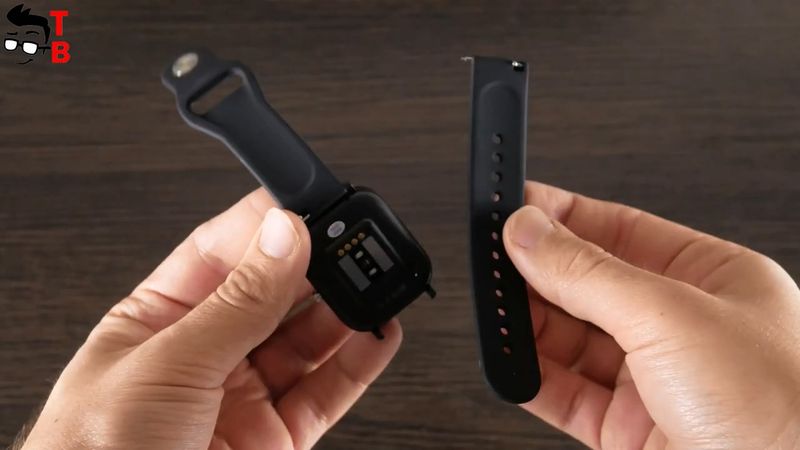 As you can see, the strap is removable. It has a width of 20mm.
To be honest, I don't like this kind of strap. It is very uncomfortable for me.
I have a black version of the watch, but also it is available in pink and grey colors.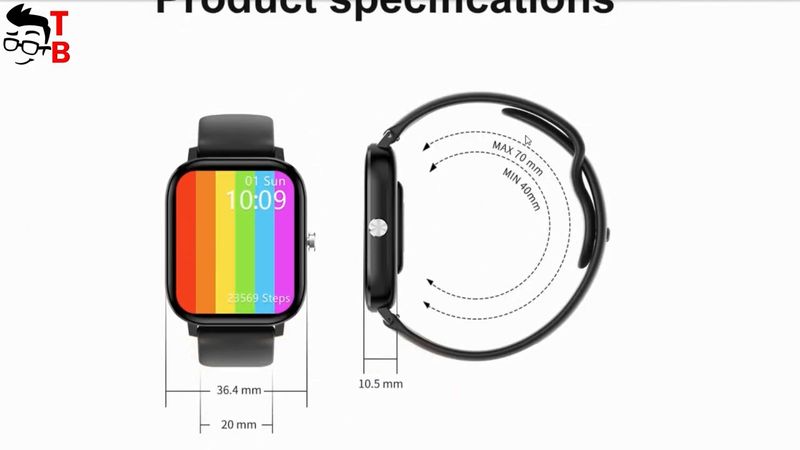 In this picture, you can see the dimensions of this watch. The weight is only 32 grams.
So, you know, DT NO.1 DT36 really looks good. If I didn't know, I would think that it costs more than 100 dollars.
Functions
I was very impressed by the functions of this watch when I first saw it on Banggood.
The main function of DT NO.1 DT36 is Bluetooth calls.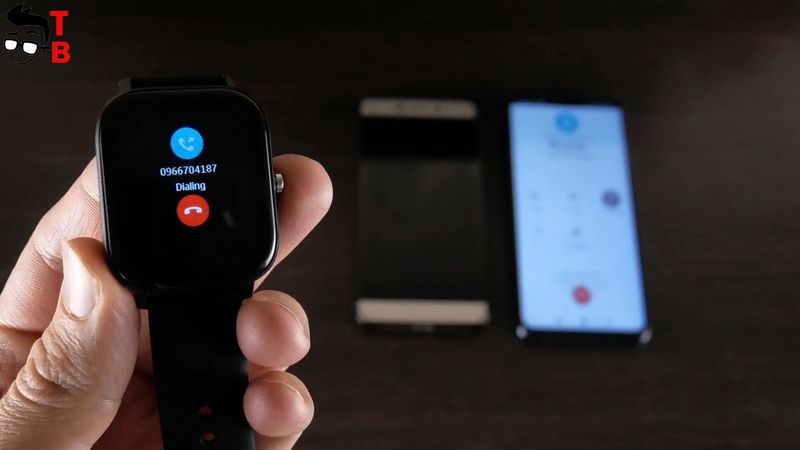 First, you need to connect the watch to the smartphone, and then you can make and receive phone calls.
Yes, you can enter a phone number to call someone from the watch. However, when I tried to open the phone book or call records, there is a message that the watch failed to sync with the phone.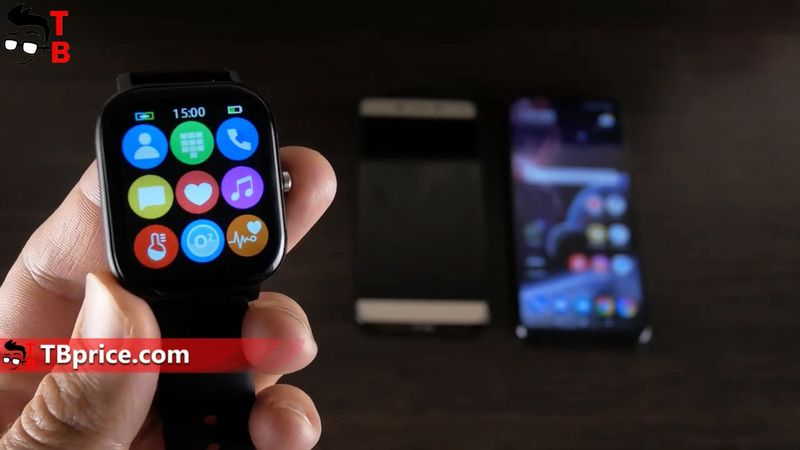 When somebody calls you on a smartphone, you can take the call on the watch. The speaker and microphone quality is really good.
You know, Bluetooth calls are a very useful function, and I am very surprised to see it on a $19 watch.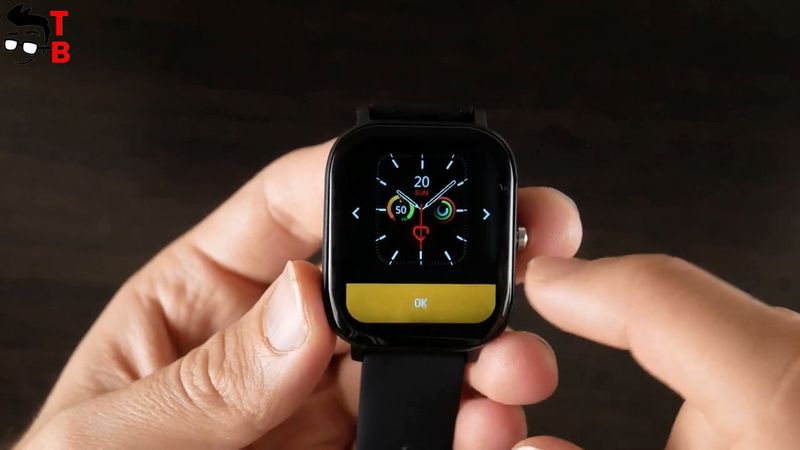 By the way, DT NO.1 DT36 has six watch faces. You need to press and hold on the main screen to change them.
You can also swipe down from the main screen to see the day of the week, date, Bluetooth connection, battery level, and sound on/off.
Swipe right to measure heart rate. There is also a history of heart rate measurements.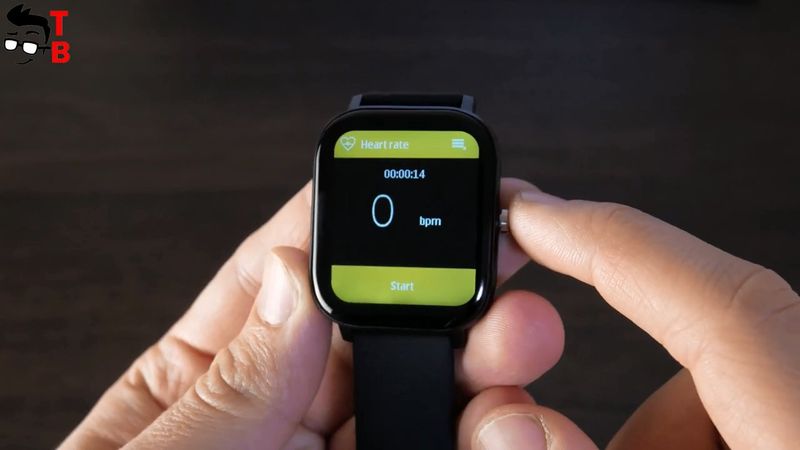 The watch also has many other functions, such as music player, blood oxygen monitor, blood pressure monitor, heart rate monitor, steps, one sport mode, sleep monitor, alarm clock, two themes, language, camera control, calendar, find phone, sedentary reminder, power saving mode, calculator, gesture control, stopwatch and settings menu.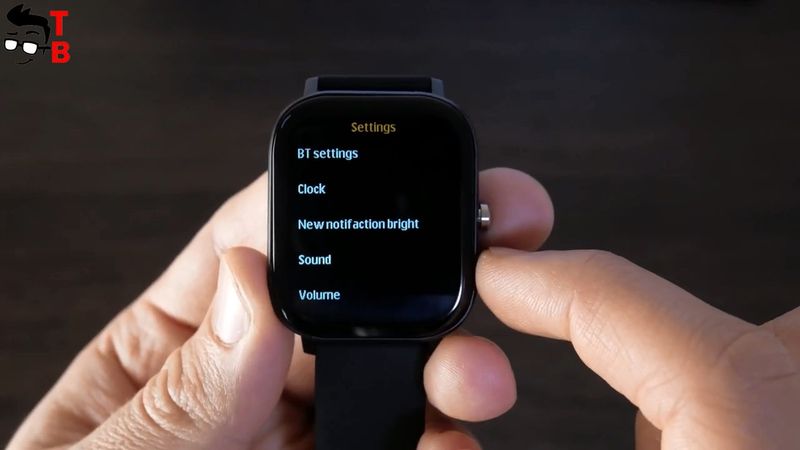 There are also many options in the settings menu, such as Bluetooth settings, clock, new notifications bright, sound, volume, display, units, QR code, reset, and about.
DT NO.1 DT36 has more functions than some other even more expensive watches. However, Bluetooth calls are my favorite one.
App
If you want to use the Bluetooth calls function on this watch, then you need to connect it to the smartphone. For that, download and install the Fundo app.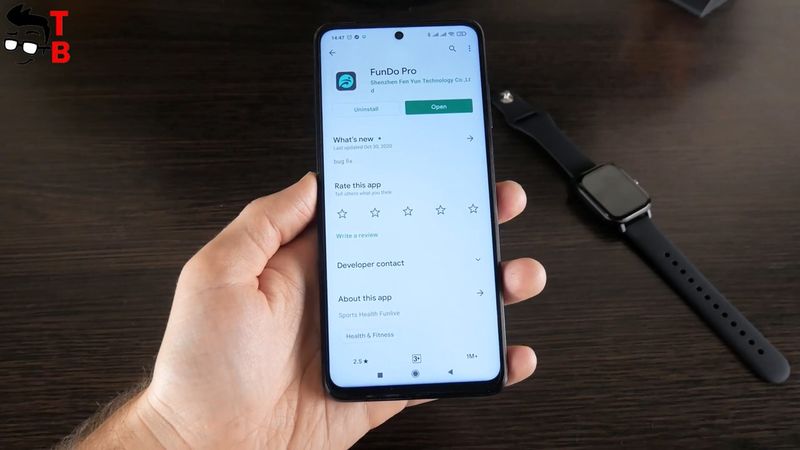 In the app, you can see information about your daily activity, steps and sleep time, heart rate, blood pressure, and blood oxygen.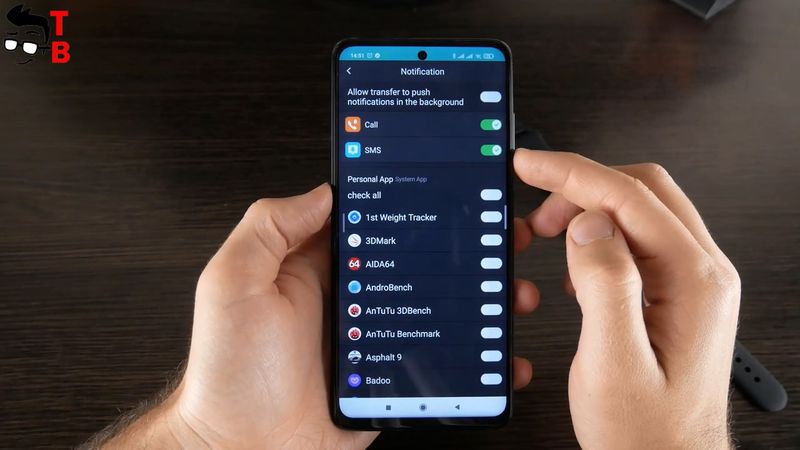 In the settings, you can choose the apps that can send notifications on the watch, turn on/off ECG detection, remote shutter, Bluetooth calls, find device and unit settings.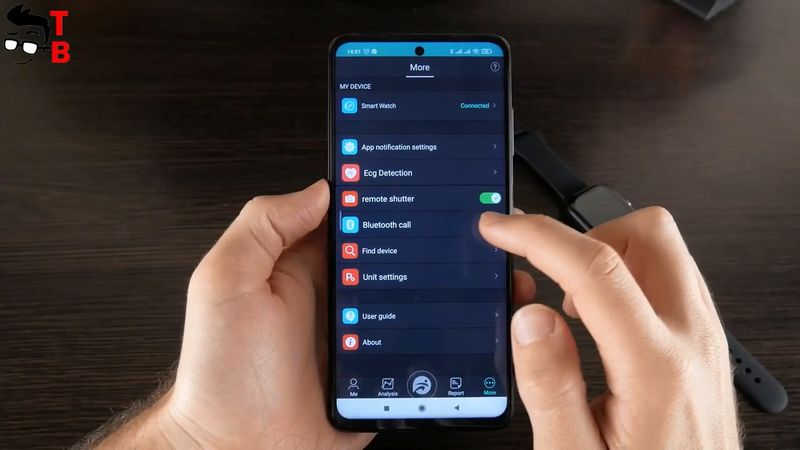 Battery
DT NO.1 DT36 watch is equipped with a 260mAh battery. This is enough for about 5 days of battery life.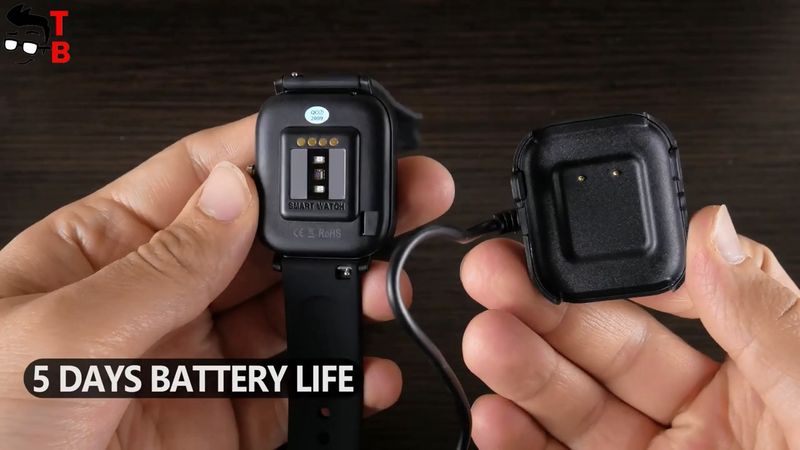 Of course, the battery life depends on usage.
Conclusion
So, I was very impressed by the functions of this watch when I ordered it on Banggood, and I still like this watch after a full review.
First, this is the cheapest watch with Bluetooth calls. You can make and receive phone calls on a $19 watch, and it is amazing.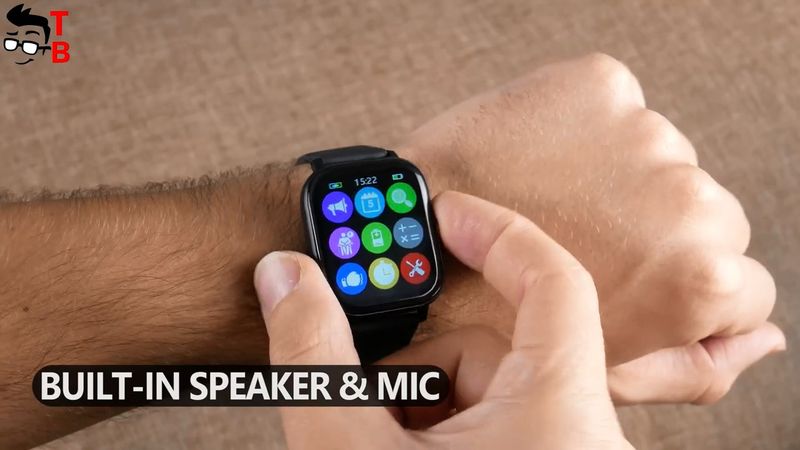 There are also many other functions, such as heart rate, blood pressure, and blood oxygen monitors.
In addition, I like the design of this watch, because it looks more expensive than $20. I can recommend you to buy DT NO.1 DT36.