We haven't had tablets for a long time, because actually there were no interesting devices. However, we were recently contacted by Dragon Touch company and offered to make a review of their new tablet. It is called Dragon Touch Max 10.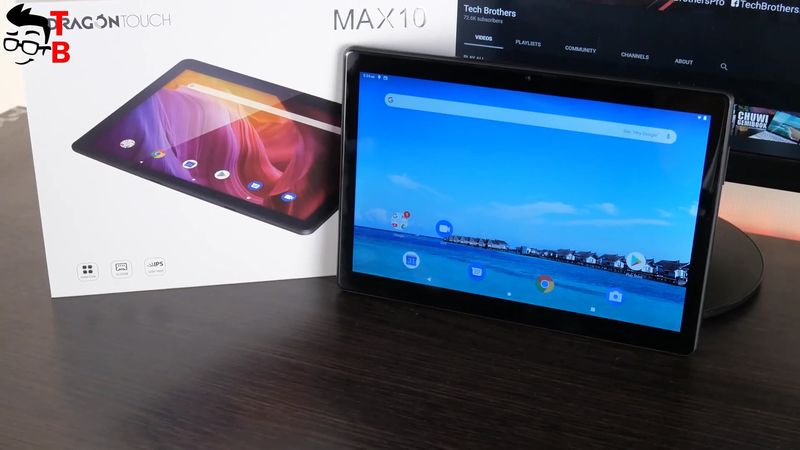 The tablet has a 10-inch IPS display with Full HD resolution, 3GB of RAM and 32GB of internal memory, Android 9 operating system, and other features.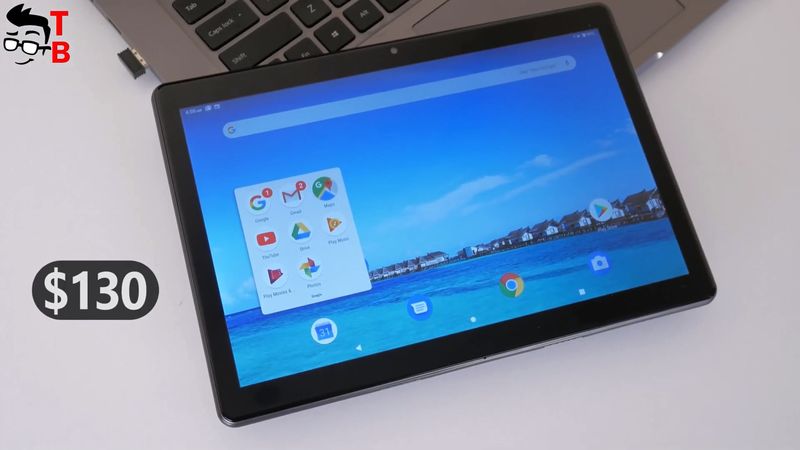 The price of the tablet is about $130 on Amazon.
OK, let's do the unboxing and a full review of Dragon Touch Max10. Should you buy this tablet in 2020? Let's find out.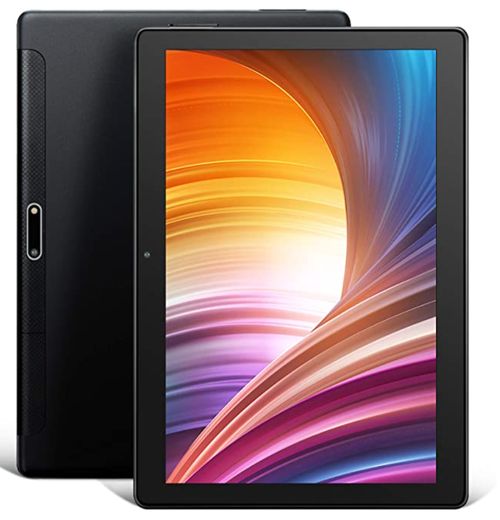 Dragon Touch Max10 Tablet - Amazon
as of May 29, 2023 1:42 am
Unboxing
This is the box of Dragon Touch tablet. There is the image of the tablet, company logo, and model name on the front.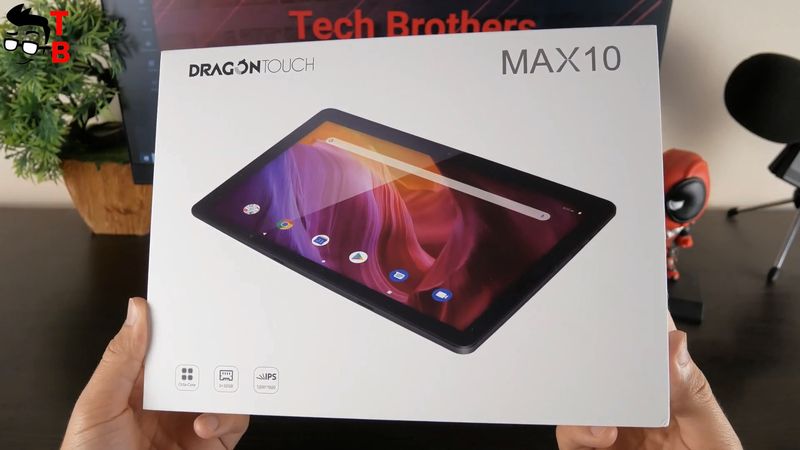 You can also see main features, such as octa-core processor, 3GB of RAM, and 32GB of internal memory, Full HD display.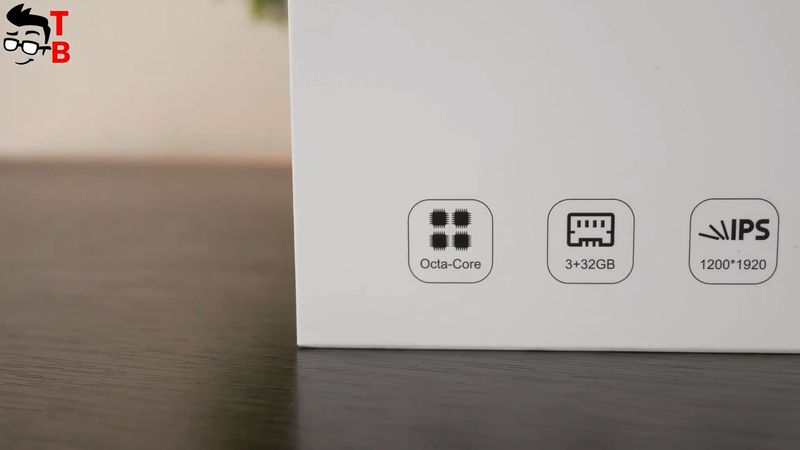 Inside the box, you will find the tablet itself, power adapter, USB Type-C charging cable, and user manual.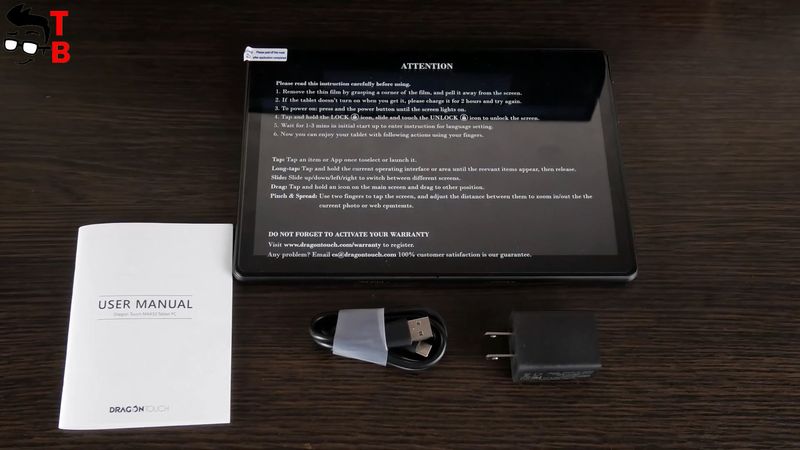 As you can see, the tablet has a factory film on the front and back. Let's take them off.
Design
Actually, Dragon Touch Max 10 is not a new tablet. It was released in late 2019.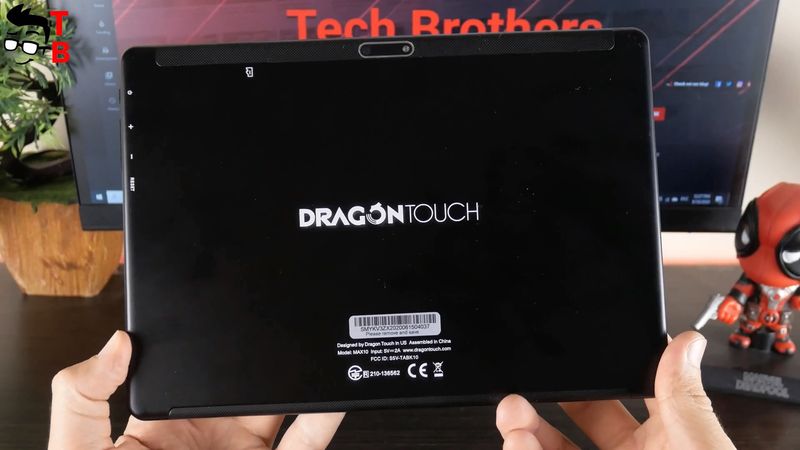 The tablet has good size, but it is quite heavy. The weight is about 550 grams.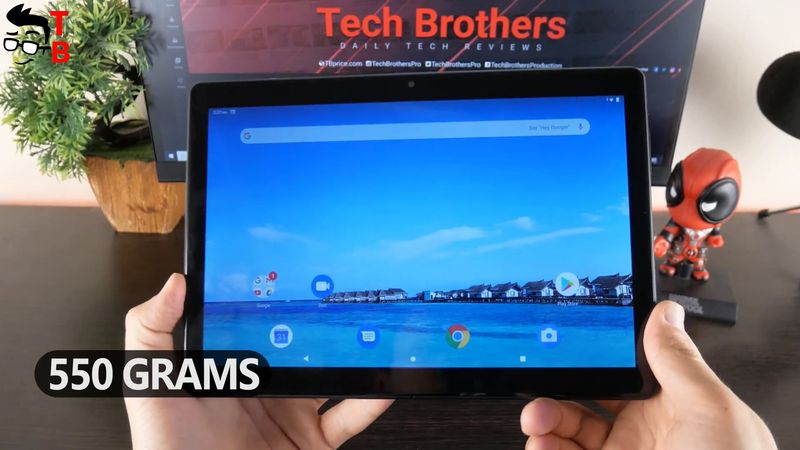 The dimensions are 240 by 165 by 9,5 mm.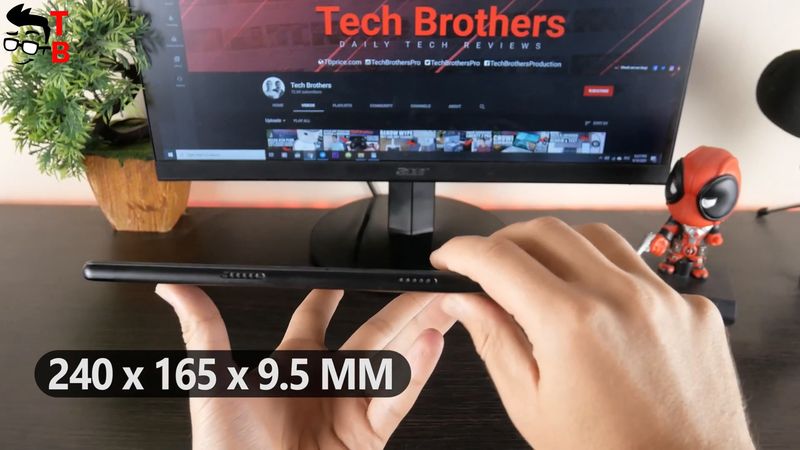 The main body is made of plastic. All control buttons are located on the right side. Actually, there is only a power button and a volume rocker. Also, you can see the reset button and 3.5 mm audio jack.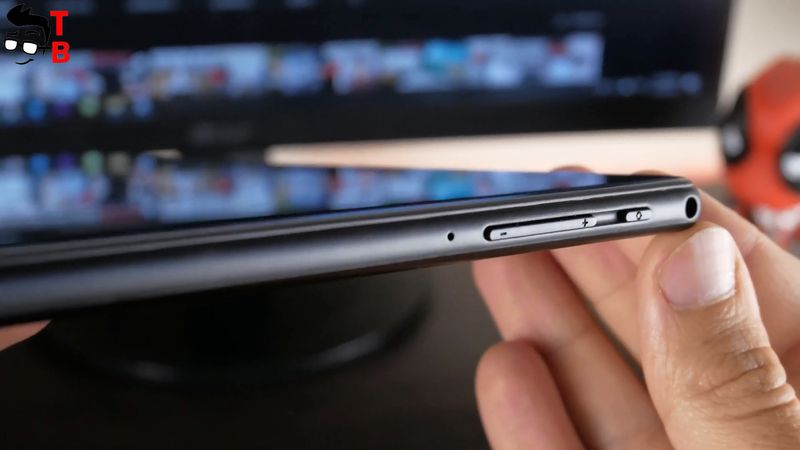 USB Type-C charging port is located on the top.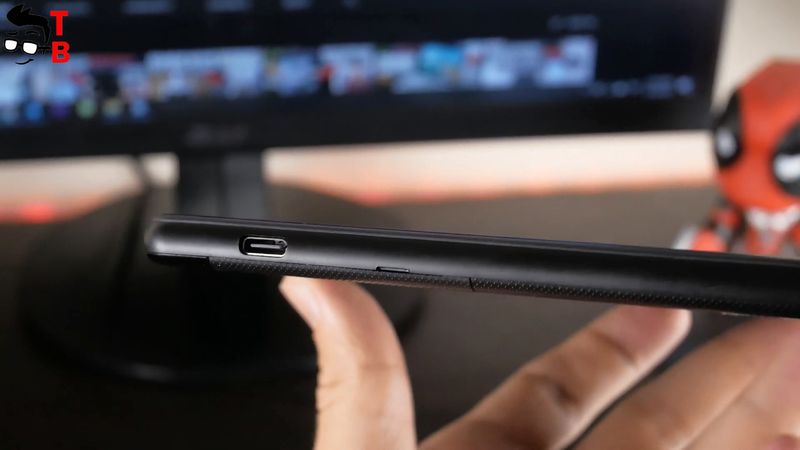 There is also a TF card slot. By the way, do you see that the tablet has inscriptions for the first and second SIM cards? However, there are no slots, only inscriptions.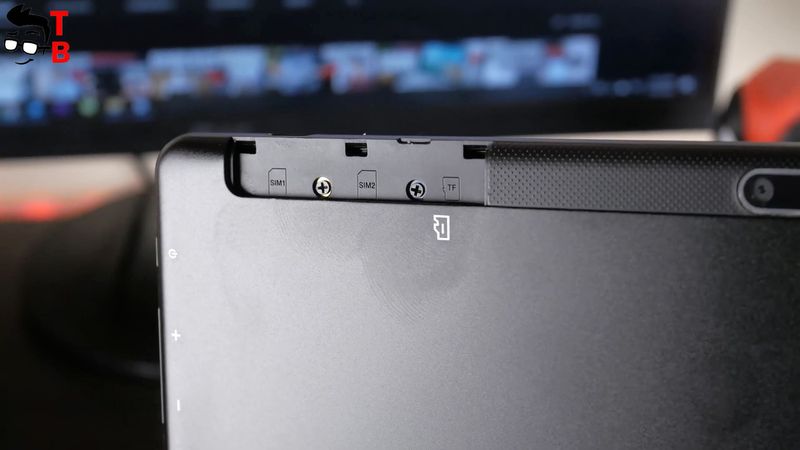 On the bottom, there are two speaker grilles.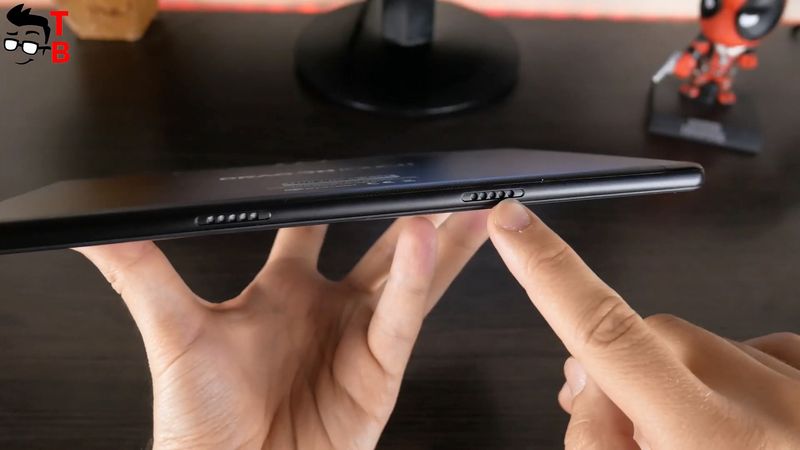 The tablet has front and rear cameras.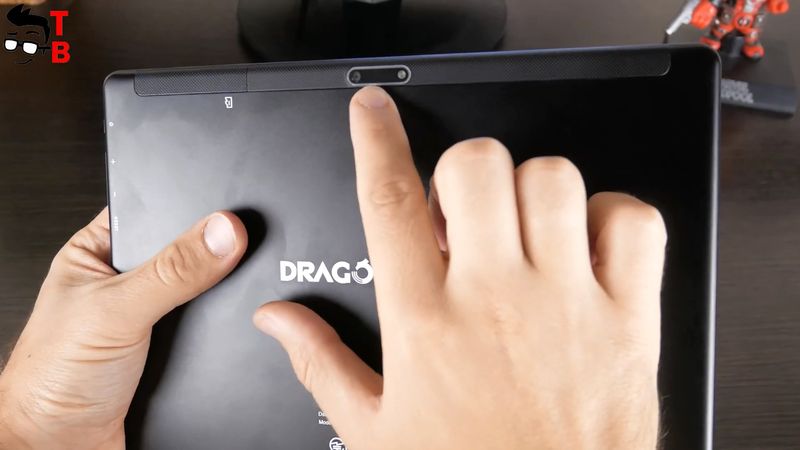 Talking about the display, as I already said, it has a diagonal of 10 inches and a Full HD resolution, 1200 by 1920 pixels. It is bright enough and clear. The colors are natural and saturated. The viewing angles are also OK.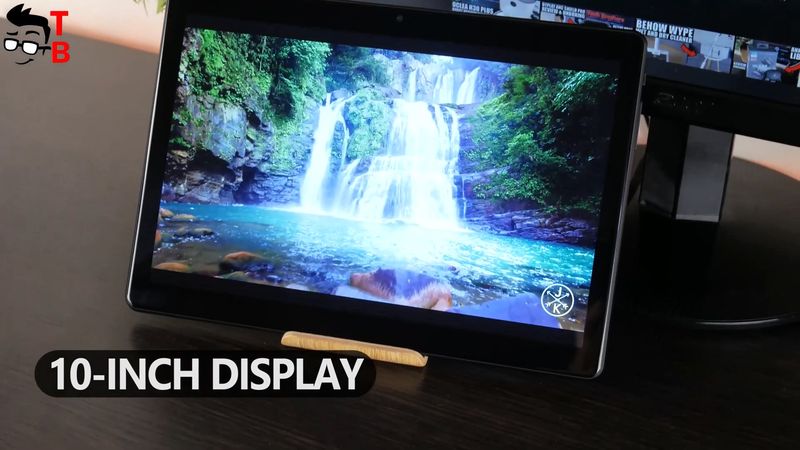 Later, I will play some games, and you will see that the display is really good.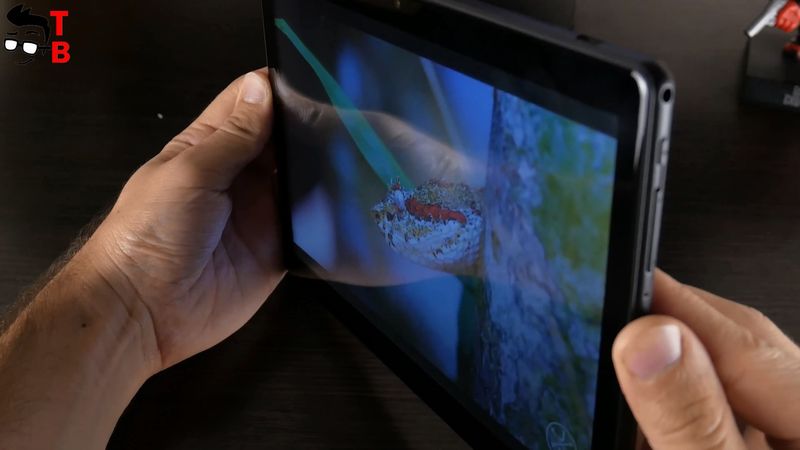 I would like the bezels to be a little smaller, but the display is good overall.
Now, let's turn the tablet on, and talk about the user interface, and then test the performance.
User Interface
Dragon Touch Max 10 is powered by the Android 9 operating system. As I already said, the tablet was released almost one year ago, and it still has not received an update to the latest version of Android 10, and most likely will not receive it.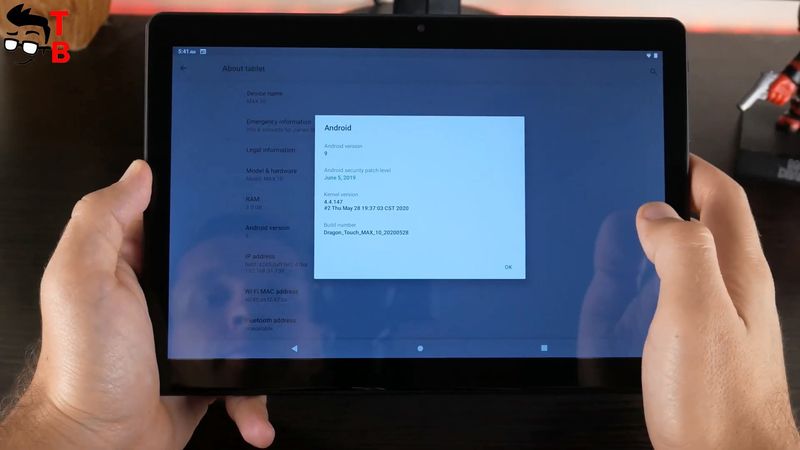 Yes, you don't have the functions of Android 10 OS, but the user interface is still fast and smooth.
By the way, the tablet is certified by Google, so there are all Google services available, such as Play Store, YouTube, Maps, etc.
Another feature of Dragon Touch Max 10 is dual-band Wi-Fi support. You can use the tablet with 2.4Ghz and 5GHZ networks.
Performance
As for performance, Dragon Touch Max 10 is powered by octa-core processor Unisoc SC9863A. It has 3GB of RAM and 32GB of internal memory. I know that 32GB of storage is not enough for 2020, but you can use a microSD memory card.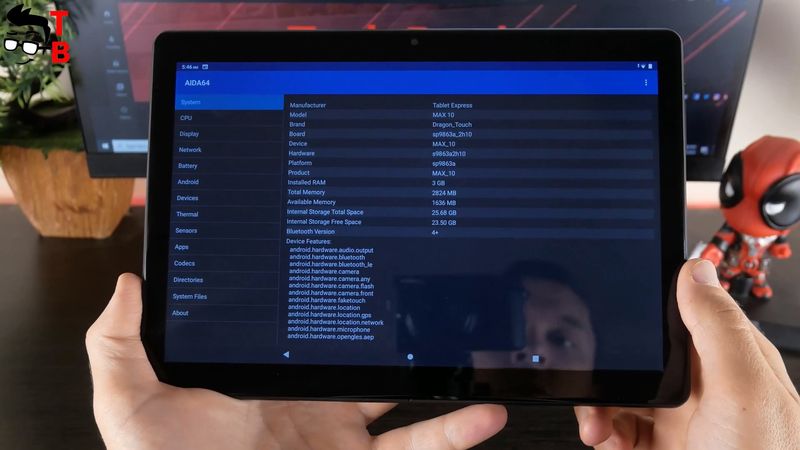 The tablet has 88 thousand points in AnTuTu.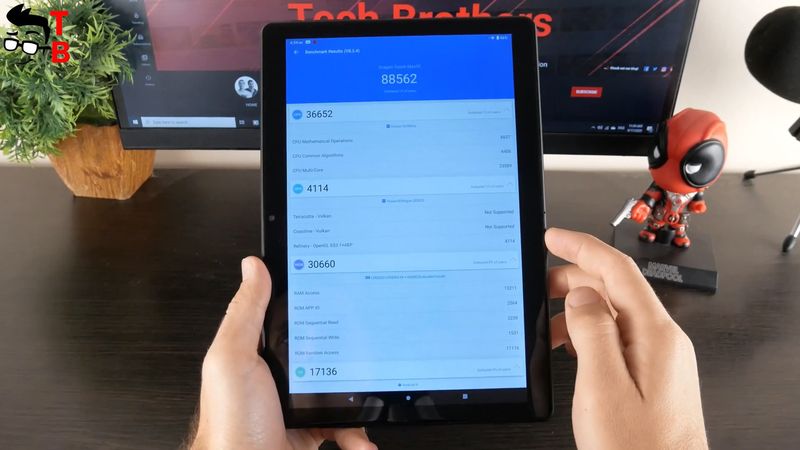 In Geekbench 4, Dragon Touch Max 10 has 143 points in the single-core test and 620 points in the multi-core test.
Also, I want to run a 3D mark test. As you can see, the tablet has a 542 overall score.
So, benchmark results are not very high, but let's play some games.
Games
I have installed some heavy games such as PUBG Mobile, Asphalt 9, and Call of Duty. Let's play all of them.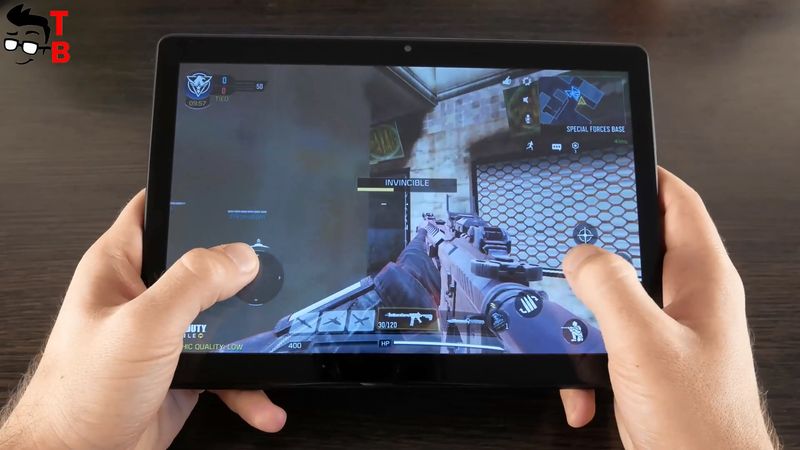 The good news is that you can play Call of Duty. Yeah, it is pretty laggy, and it is not very comfortable to play, but the game still runs.
Asphalt 9 also runs, and you can even play comfortably it. There are no delays, and the gameplay is pretty good.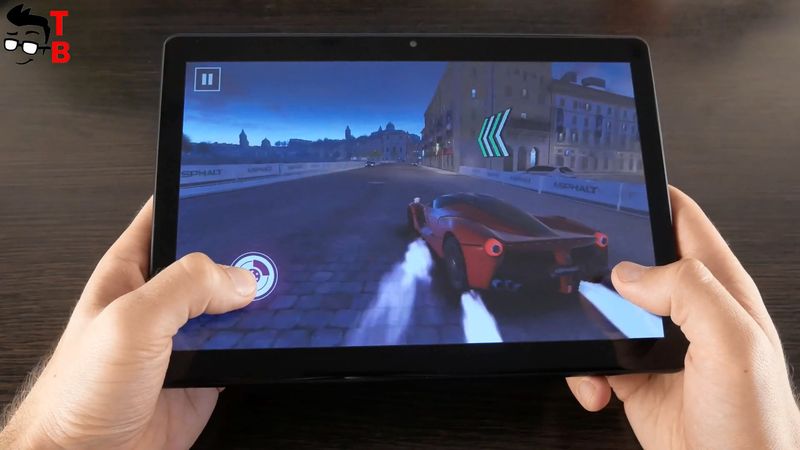 As for PUBG Mobile, I couldn't run this game at all. I started the game, waited for about half an hour, and nothing happened.
Unfortunately, Dragon Touch Max 10 is not for heavy games.
Battery
Dragon Touch Max 10 is equipped with a 5000 mAh battery. The manufacturer promises up to 10 hours of battery life on a single charge.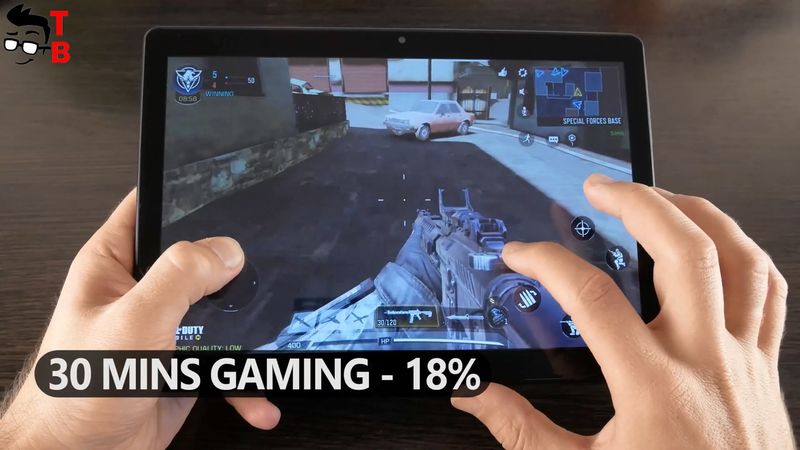 From my experience, I have played Call Of Duty for about 30 minutes, and the battery was drained by 18%. Also, I watched the videos for 1 hour, and the tablet discharged by 25%.
I think that's a good battery life for a budget tablet.
Camera
The new tablet from Dragon Touch has 5 MP front and 8 MP rear camera.
I took some photos, so you can see the quality.
Sound Quality
As I already said, Dragon Touch Max 10 a speaker on the bottom.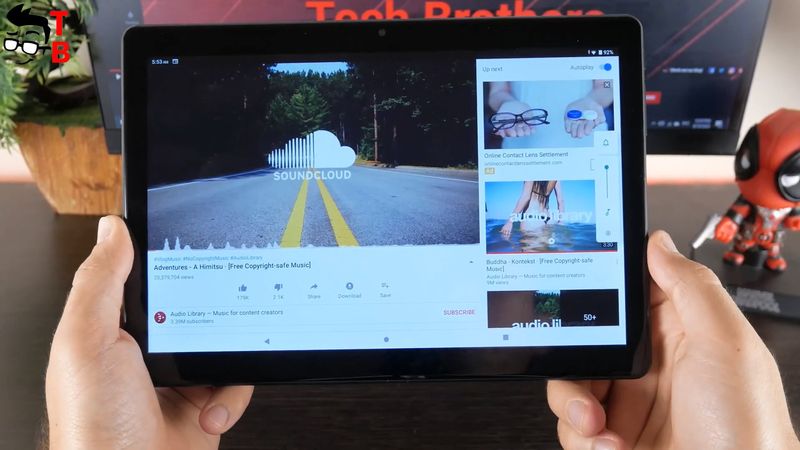 The main problem with it is that it is very quiet. Most smartphones are even louder than this tablet.
Conclusion
So, for me, the main problem of Dragon Touch Max 10 is the lack of 4G Sim support. You cannot insert a SIM card, make or receive calls, or even use mobile internet.
However, the tablet supports dual-band Wi-Fi.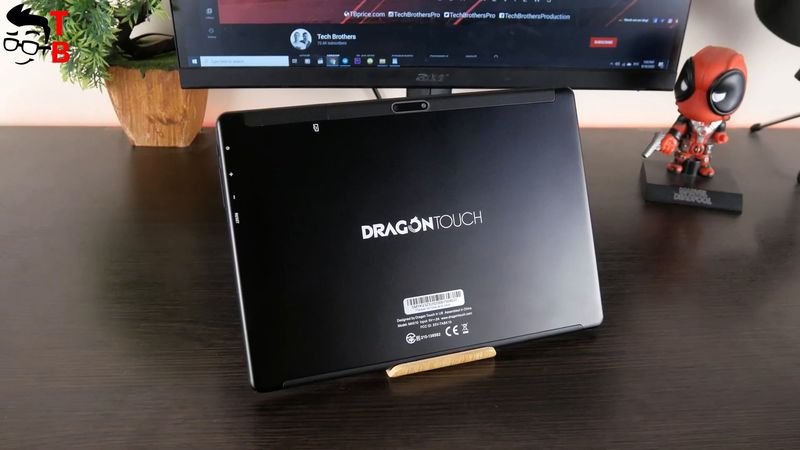 The display and battery are good. The performance is not very high, so you cannot play heavy games, such as PUBG Mobile.
So, I don't know should you buy this tablet or not. It is good for watching videos and surfing the internet, but not for games and other heavy tasks.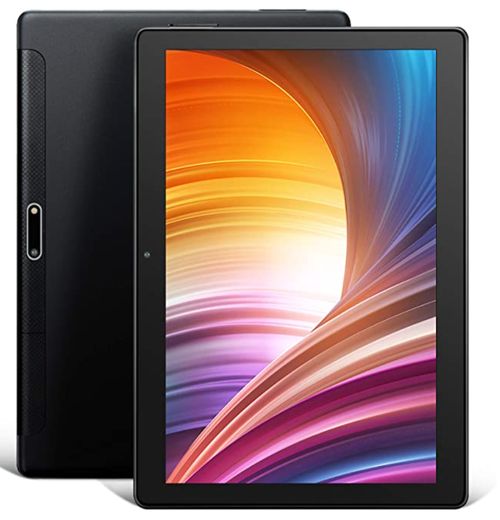 Dragon Touch Max10 Tablet - Amazon
as of May 29, 2023 1:42 am