Do you remember the smartphone Doogee V Max that we told you about some months ago on our channel Tech Brothers? This is a very interesting smartphone with a huge 22000mAh battery and flagship features.
However, because of the large battery, the smartphone is very massive. It has a thickness of 27.3mm. It is almost four times as thick as my iPhone 12.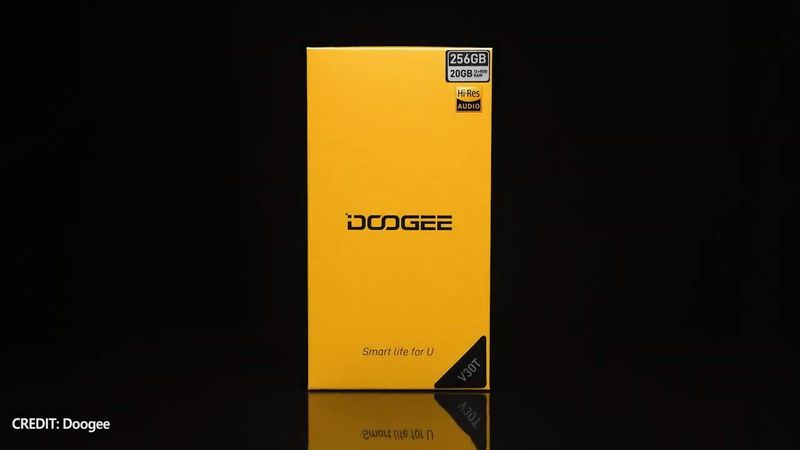 It seems that not everyone is ready to carry a brick in their pocket, so the Chinese company has released a smartphone called Doogee V30T with a similar design and features to Doogee V Max, but with a smaller battery. Now, the smartphone has 17.8mm thickness, which is very good for a rugged smartphone with a battery capacity of 10800mAh.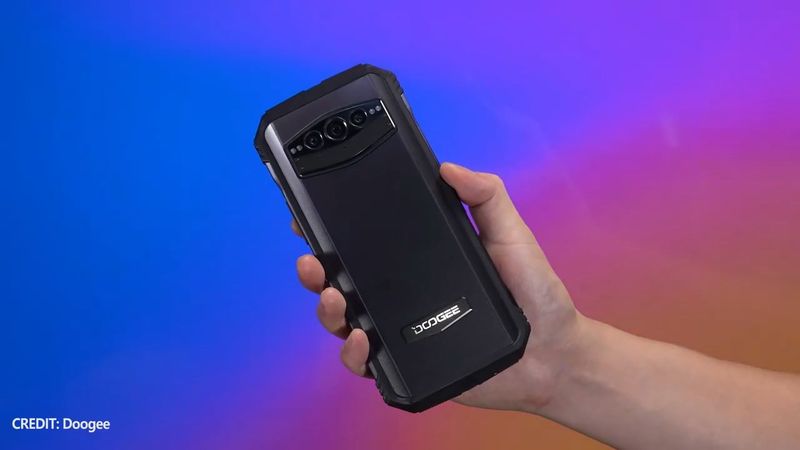 OK, let's talk about other features of Doogee V30T in this article.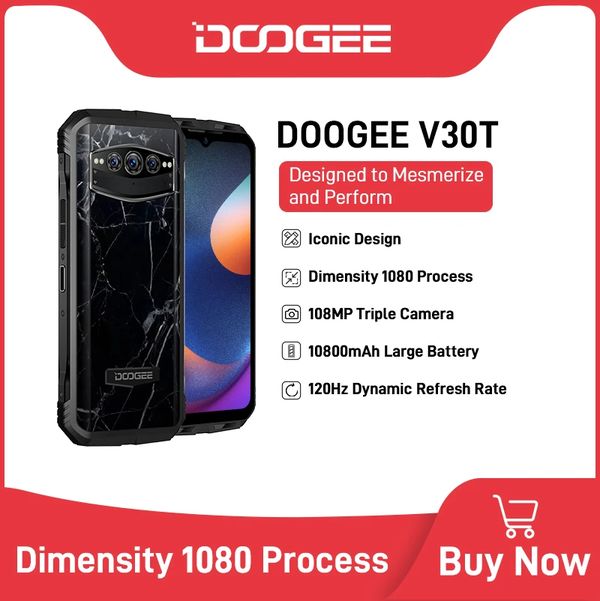 DOOGEE V30T 5G Rugged Phone - Aliexpress
as of September 23, 2023 11:30 pm
Design
You know, the new Doogee smartphone looks similar to the previous version Doogee V30 that was released about 3 months ago.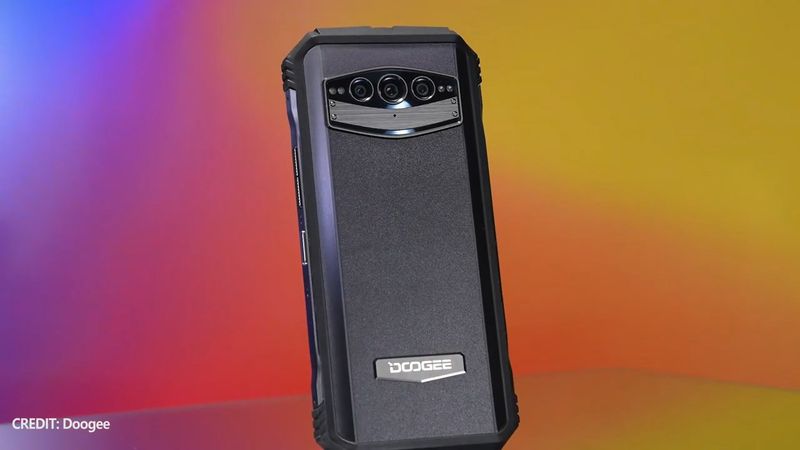 They have the same main camera design and DOOGEE logo on the rear panel.
However, Doogee V30 has a leather texture on the back, while the rear panel of the new Doogee V30T looks like a glass, but it is most likely plastic. The Chinese company says that it is anti-scratch and anti-fingerprint material.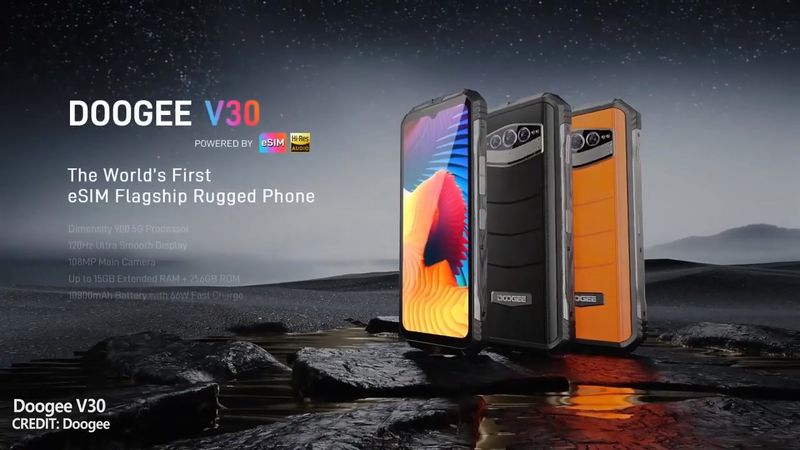 I also like the color options of the new smartphone, such as Marble Black, Rose Gold and Galaxy Grey. The Marble Black looks especially good.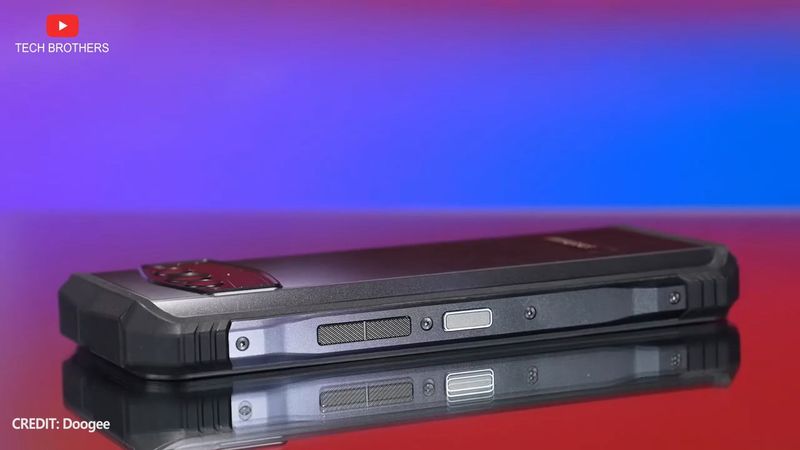 In other things, the new smartphone is similar to the previous model, for example, rugged design, side-mounted fingerprint reader, customizable button, dual speakers, etc.
Display
The display of Doogee V30T has a diagonal of 6.58 inches, resolution of Full HD+, and 120Hz refresh rate.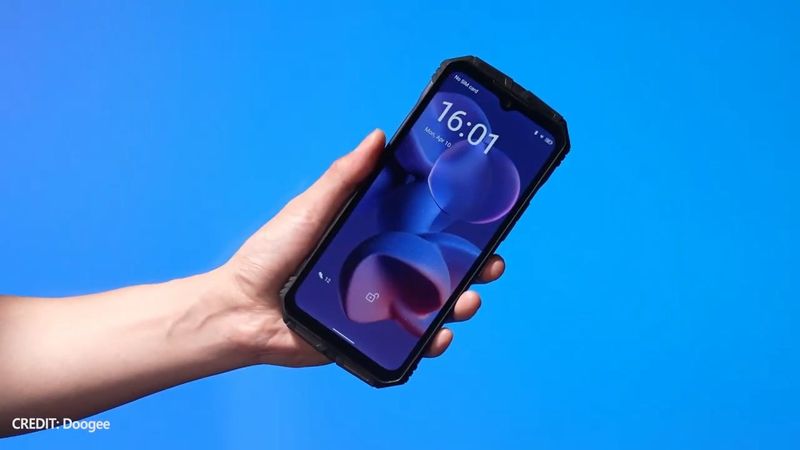 You know, it is also the same as the screen of Doogee V30, but it is a good thing, because many people praised that display because of the high brightness, clear image, and smooth performance.
Performance
Talking about the hardware performance, the new Doogee smartphone received a new chipset. It is a MediaTek Dimensity 1080.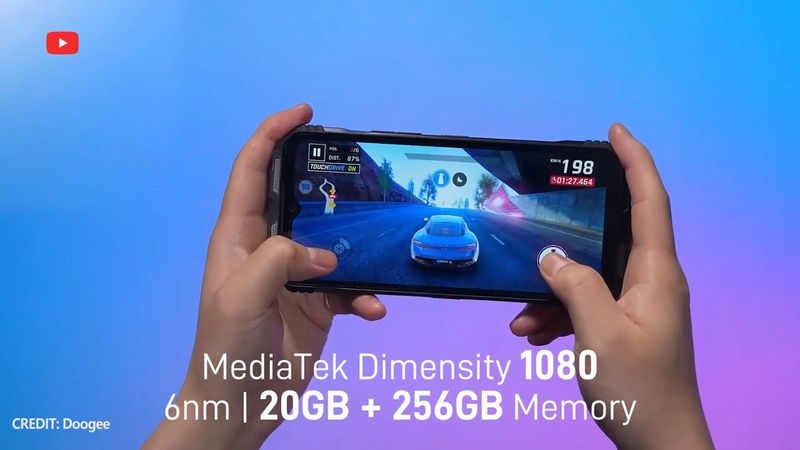 There is also 12GB of DDR5 RAM and 256GB of UFS 3.1 storage. You can expand the RAM up to 20GB and internal storage to 2TB using a memory card.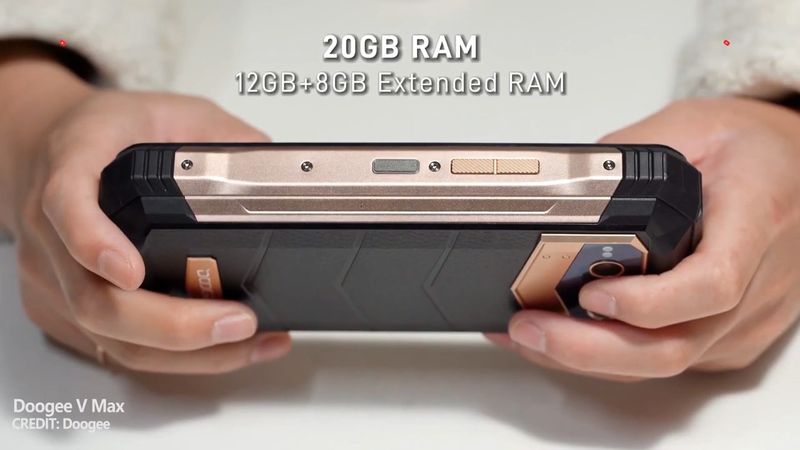 I have already told you about Doogee V Max at the beginning of this article, and it has the same hardware as the new Doogee V30T.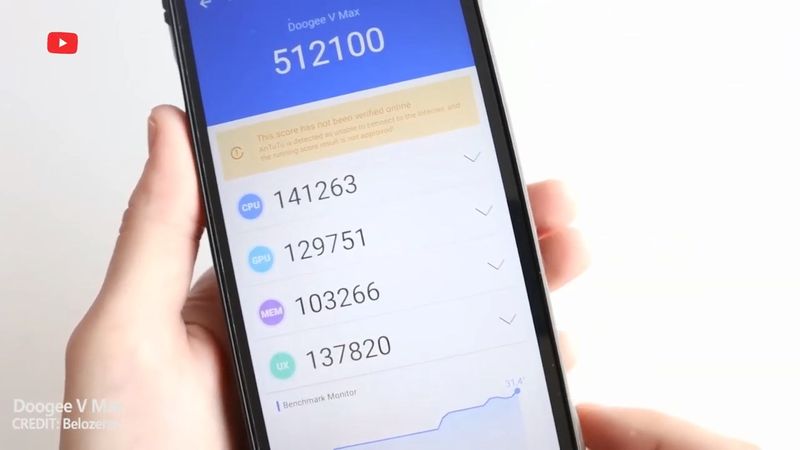 That smartphone was very good in games and benchmarks, for example, 512100 points in AnTuTu.
I expect the same performance from the new Doogee V30T.
You should also know about Wi-Fi 6, dual-band GPS, NFC support in the new mobile device.
Cameras
Now, let's talk about cameras of Doogee V30T.
The smartphone comes with 108MP main sensor, 20MP night vision camera and 16MP wide angle and macro sensor. You know, I think it is the best combination of cameras.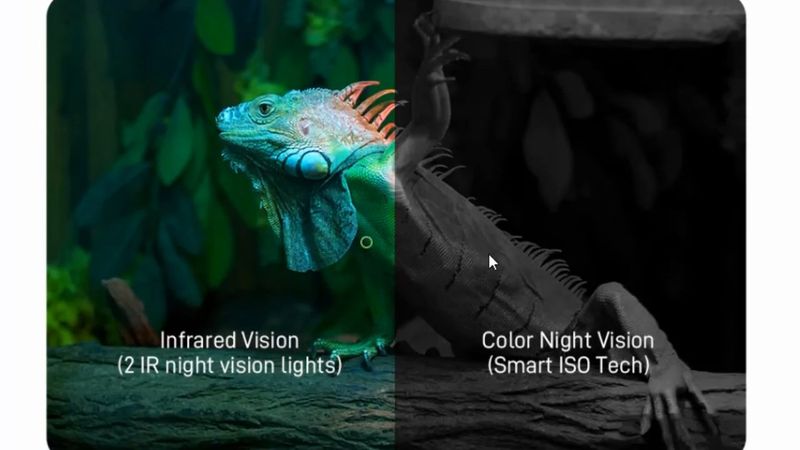 I like that Doogee V30T can take wide-angle photos as well as pictures in total darkness.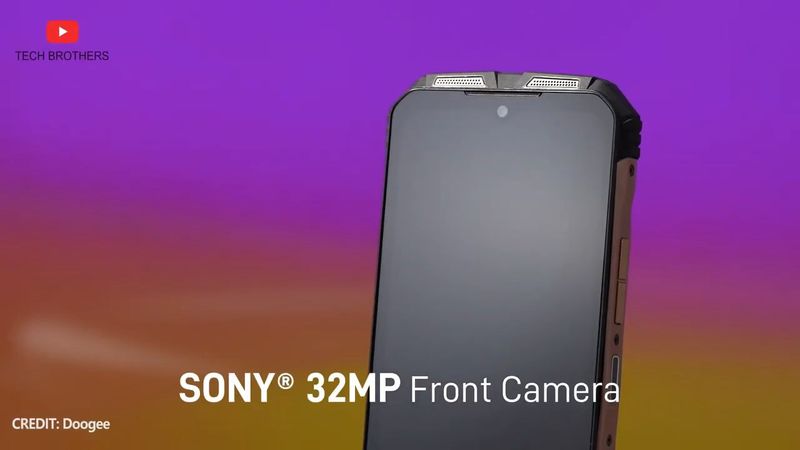 As for the front camera, it has 32MP sensor, so you can also make high-quality selfies.
Battery
As I said before, Doogee V30T looks similar to Doogee V Max, both in design and specifications, but the new smartphone comes with a smaller battery. It has a capacity of 10800mAh.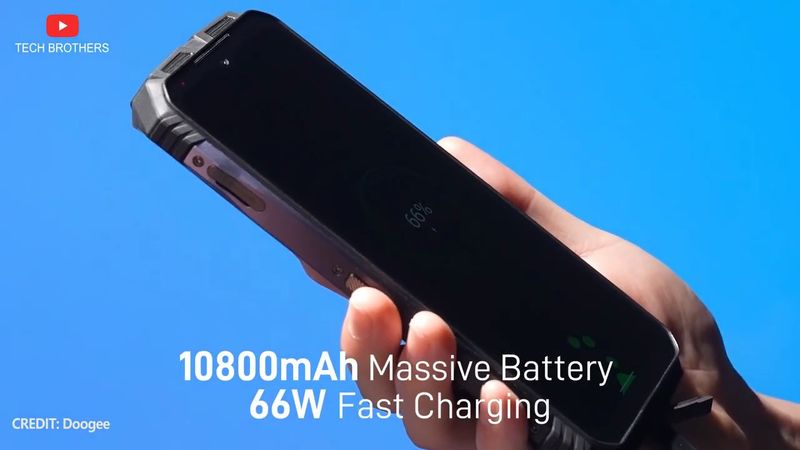 You know, I think that's more than enough for most people because 10800mAh battery provides 40 days of battery life in standby time. You can also listen to music up to 40 hours and watch videos up to 15 hours on a single charge.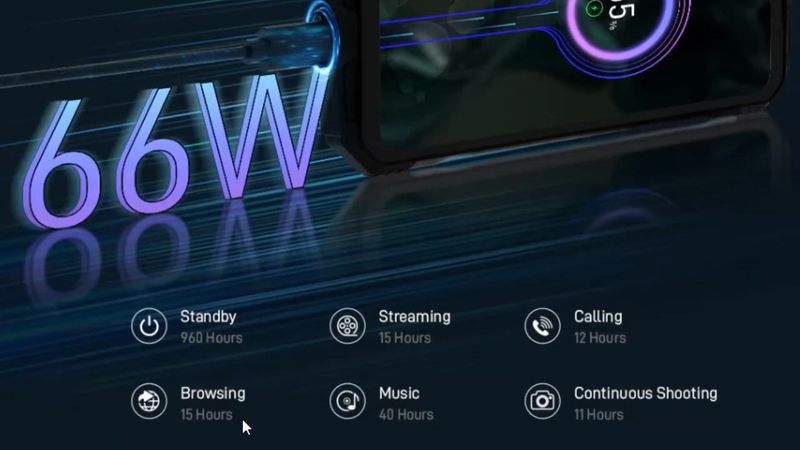 However, the main feature for me is a 33W fast charging support. The manufacturer promises 55% of charge in 30 minutes. That's very fast for such a big battery.
Price and Buy
As you can see, the new Doogee V30T smartphone has many flagship features, so the price of $370 is reasonable for it.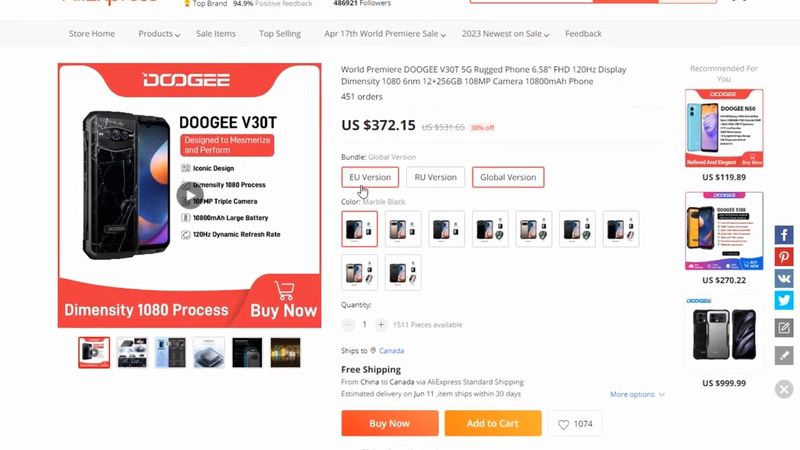 If there are discounts, and you can buy this smartphone for under $300, it will be a great deal.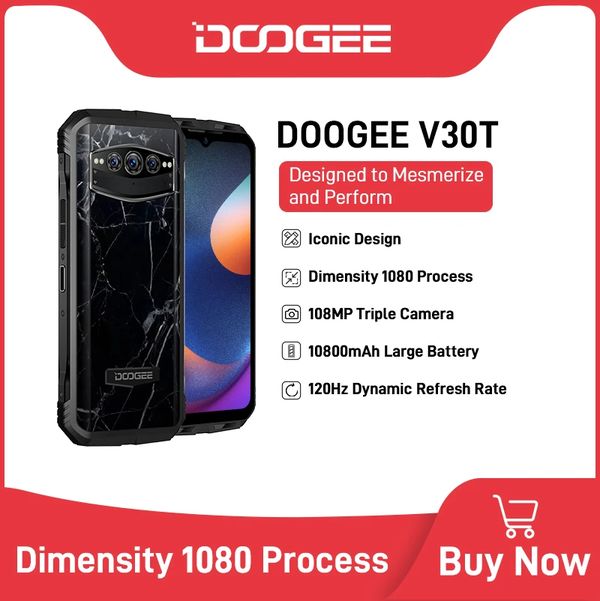 DOOGEE V30T 5G Rugged Phone - Aliexpress
as of September 23, 2023 11:30 pm