What do you know about Cubot X18 Plus? The smartphone provides pretty good specifications, beautiful design, and perhaps the most interesting part – it runs on Android 8.0 Oreo out of the box.
The price of new smartphone is only $170, but you will get 6-inch display with Full HD resolution, 4 and 64GB of memory, 13MP front camera, and 20MP dual rear camera, and big 4000mAh battery. It sounds very good, do you agree?
[wpsm_offerbox button_link="https://www.gearbest.com/promotion-cubot-x18-plus-special-2126.html?lkid=13261238″ button_text="Buy it now" price="$79.99″ price_old="$129.99″ title="CUBOT X18 Plus – FLASH SALE" description="4G Phablet – 5.99 inch Full HD 18:9 – Android 8.0 Oreo – MTK6750T 1.5GHz Octa Core – 4GB RAM – 64GB ROM – 4000mAh Battery – 20.0MP + 2.0MP Dual Rear Cameras – 13MP front camera – Fingerprint Recognition" thumb="http://www.tbprice.com/wp-content/uploads/2018/03/cubot-x18-plus-review-unboxing-hands-on-tbprice.com-38.jpg" ]
Cubot X18 Plus: Package
We already have some phones from Cubot company, and all of them come in a similar boxes. It is a white box and blue label with smartphone model number. Also, here we can see the image of smartphone with really thin bezels, and dancing girl.
As usual, the back panel provides some details about device inside.
When you open the box, you can see the smartphone in silicone case. Also, there is user manual, SIM needle, USB cable and power adapter. So, the package is quite standard, but silicone case is a good bonus.
Cubot X18 Plus: Design
First, I need to say that Cubot X18 Plus is made of glossy plastic. I am not a big fan of this material, because it is a fingerprint magnet. You will have to wipe the smartphone from time to time, or most likely to use silicone case.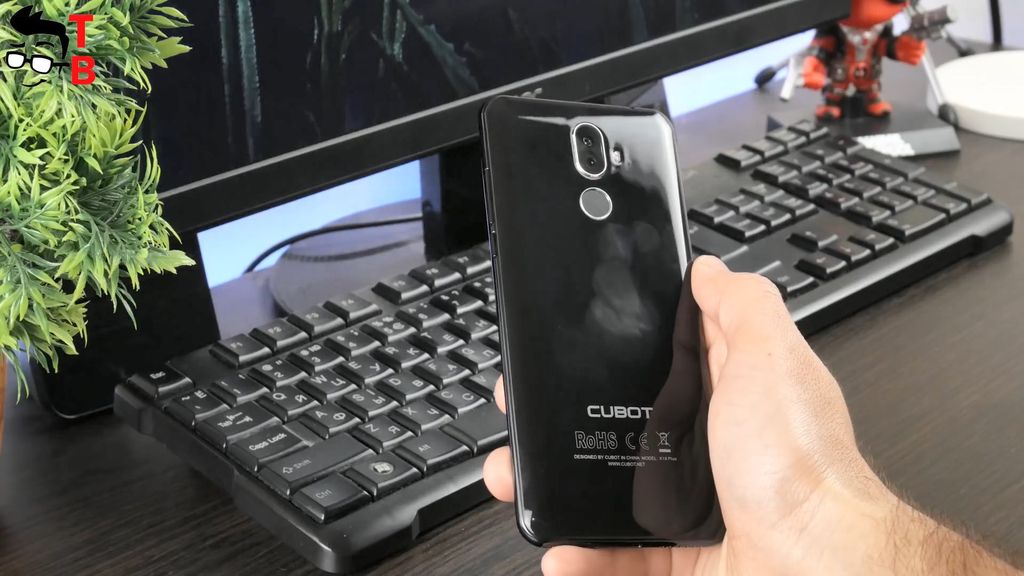 On the back panel, you can see dual rear camera, flash and fingerprint reader. All of them have metal frames to add premium feel. It looks pretty good. Also, the back side is curved, so it is comfortable to hold the smartphone in hand.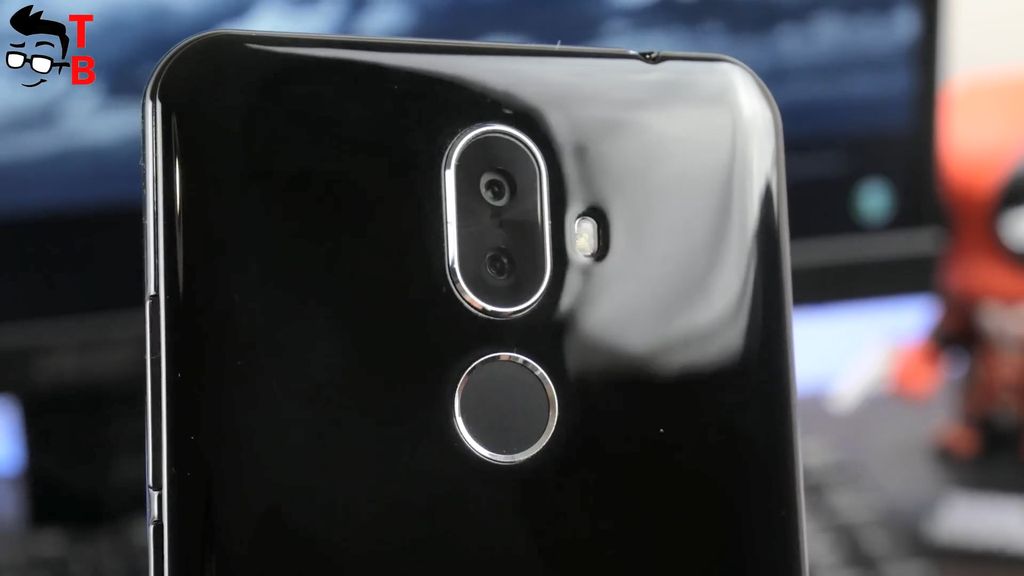 Of the right side there is Power button and volume rocker, and a slot for SIM and microSD memory card on the left side. There are no surprises here, everything is standard.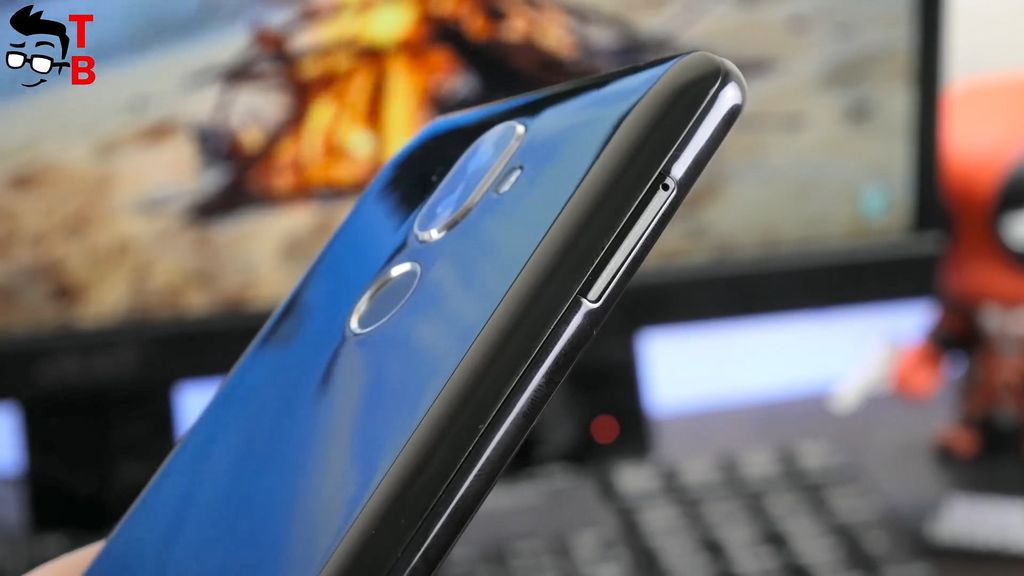 At the top you can find 3.5 mm audio jack, which is really good.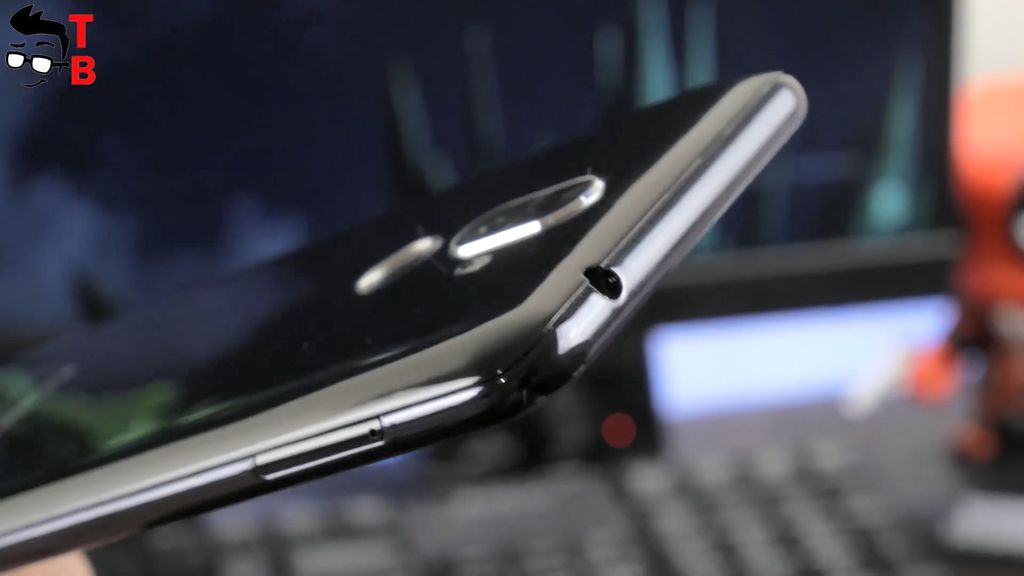 And at the bottom is located microUSB port with a speaker.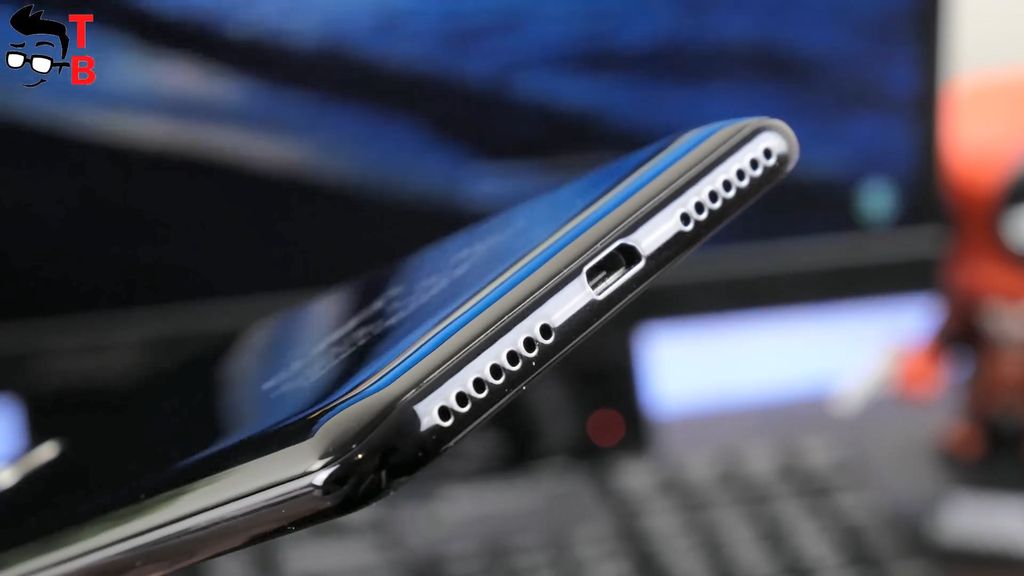 As you can see, the back panel and sides are pretty standard. However, the most interesting part is the front panel. Here we have 6-inch display with thin bezels on sides. I cannot say, that Cubot X18 Plus is completely bezel-less, because there are thin bezels on sides, and quite big on top and bottom, however it looks very good for budget phone.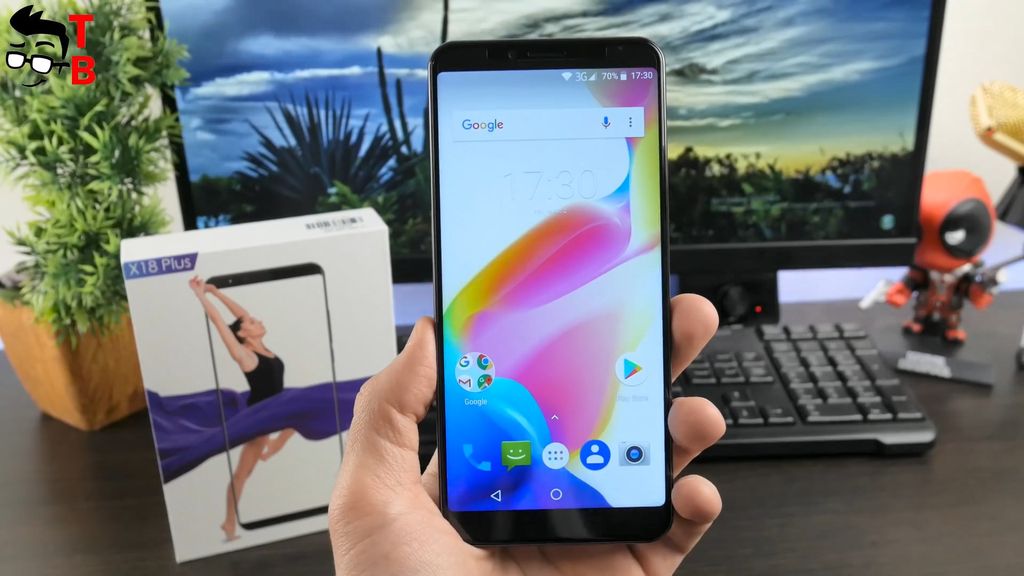 Now let's compare Elephone U Pro and Cubot X18 Plus. Both of them come with 6-inch displays, but Elephone U Pro has smaller bezels on top and bottom. So, the smartphone itself is more compact than Cubot X18 Plus. However, you should not forget what Elephone U Pro costs about $450, while the price of Cubot device is only $170.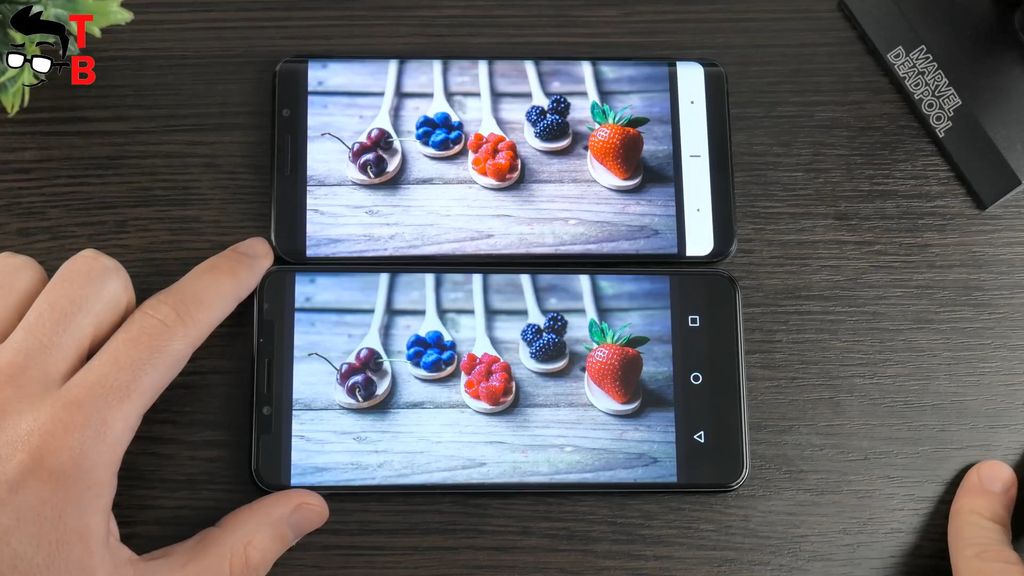 Also, there is front camera, earpiece and other sensors above the display of Cubot X18 Plus.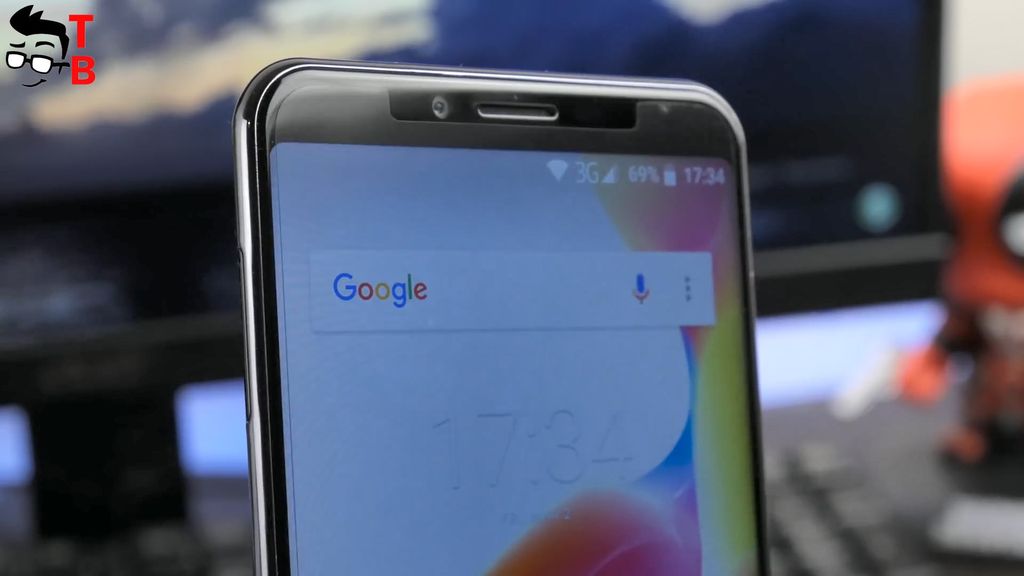 Cubot X18 Plus: Display
Now, let's talk about the display of new smartphone. As I already said, it has 6-inch diagonal and Full HD Plus resolution, 2160 by 1080 pixels. The screen is bright, detail and contrast.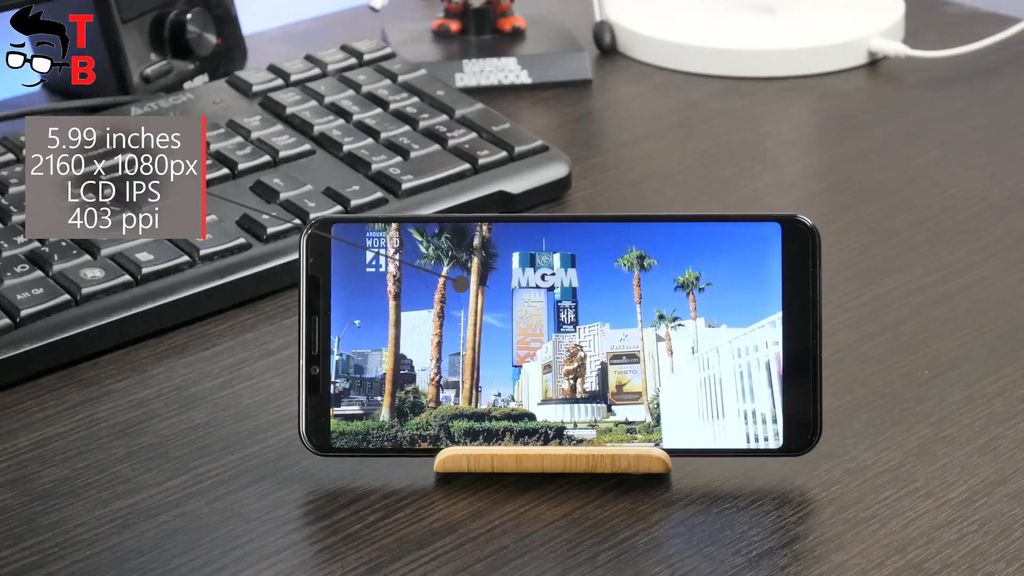 To be honest, I don't remember the flagship phones from Cubot, however its budget devices are pretty good.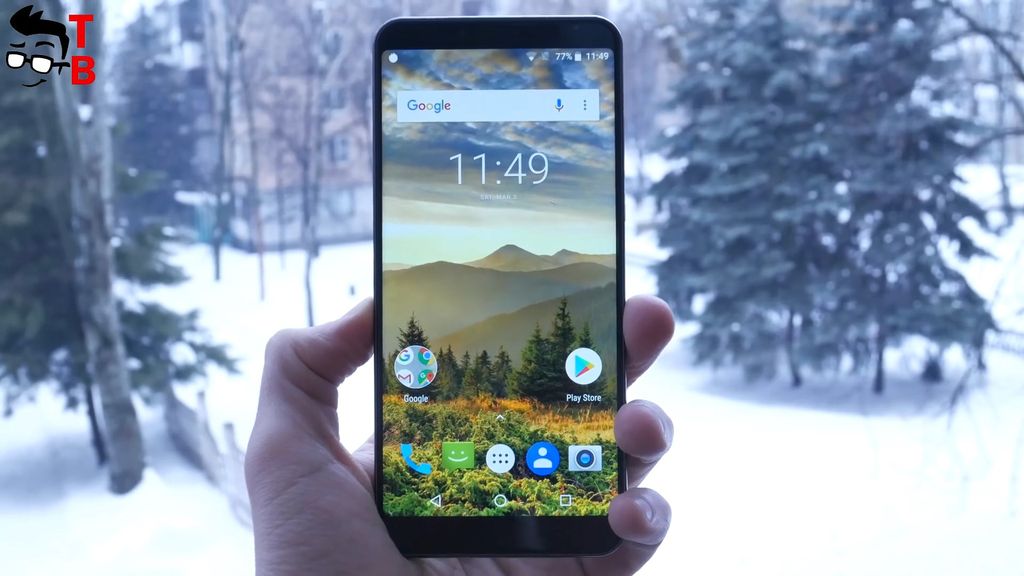 The maximum brightness of 450 nits provides comfortable using indoors and even outdoors. Also, the display is very responsive. Any touches, taps or swipes are registered very quickly.
I cannot find any information about protection glass on Cubot X18 Plus. I hope that smartphone has Corning Gorilla Glass 3, but there is no official confirmation. The protection glass helps against scratches and other damage.
Cubot X18 Plus: Performance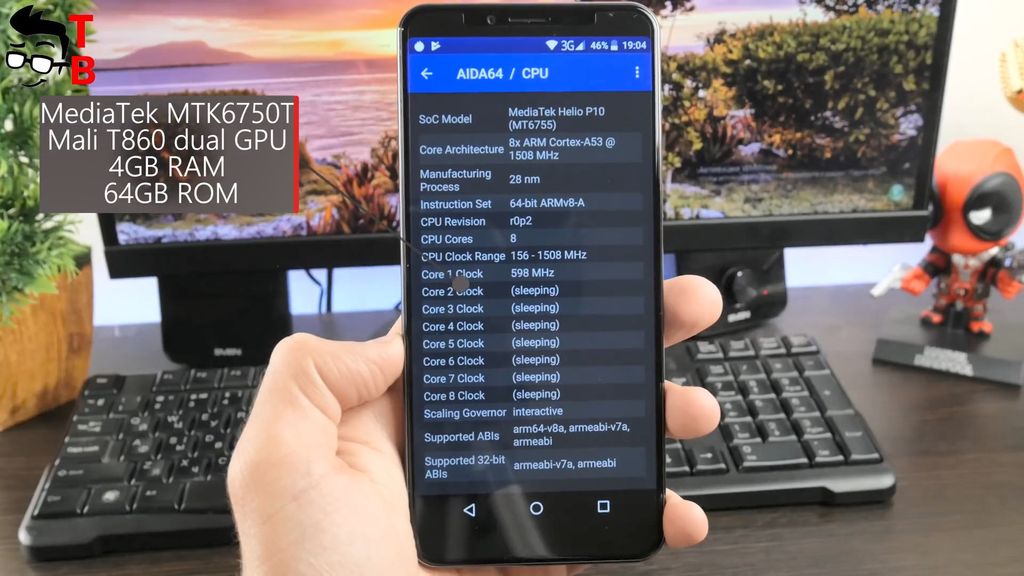 As for the performance, Cubot X18 Plus looks pretty good budget phone. Yes, it is powered by outdated chipset MediaTek MTK6750T, and I would like to see something newer or even Snapdragon processor, however combined with 4GB of RAM it provides good performance. I haven't notice any problems with user interface. It is really fast and smooth. The settings menu, widgets, apps and others open very quickly.
Cubot X18 Plus has 64GB of storage, which it pretty good, but also you can microSD memory card up to 256GB. It sounds really impressive. The smartphone uses hybrid slot, so you can use only 1 SIM card and microSD memory card at the same time.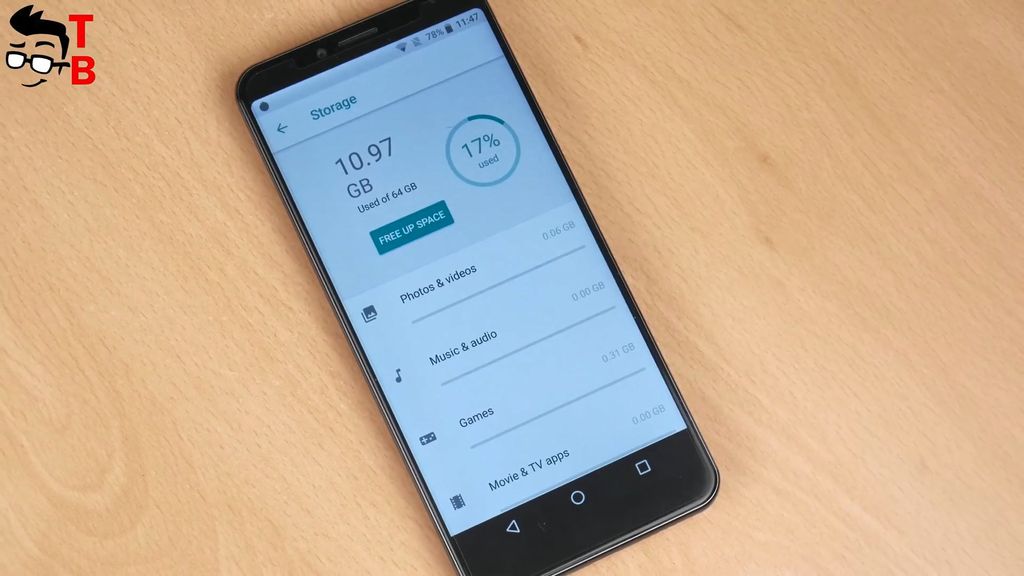 Right now, I want to show you AnTuTu and GeekBench 4. The smartphone scores about 55600 points in the first benchmark AnTuTu, while GeekBench 4 shows 651 points and 2682 points in single core test and multi core test, respectively. This is very expected result from this chipset.
I already played some games, for example, Asphalt 8, and it runs pretty good.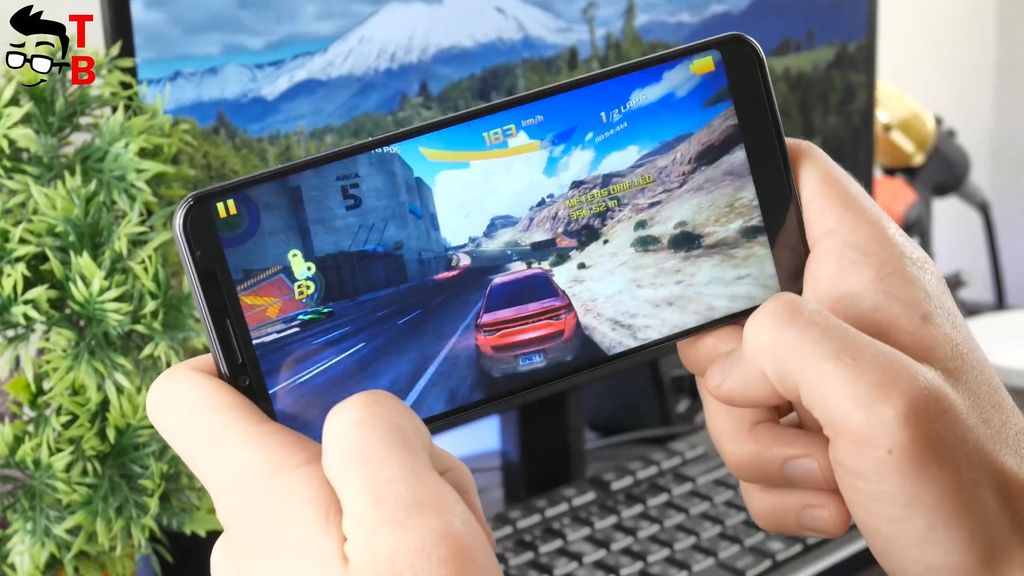 Cubot X18 Plus: Software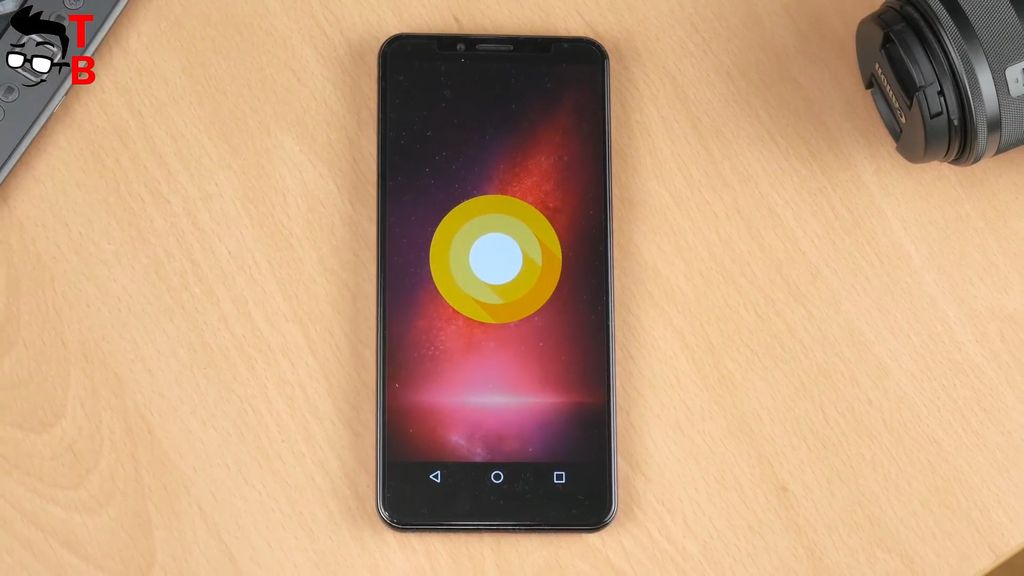 Cubot X18 Plus runs on Android 8.0 Oreo out of the box. This is really good news, because many Chinese phones work only on seventh version of Android. Also, new Cubot device has almost stock Google launcher. Why almost? Because you can find some pre-installed apps from the Chinese manufacturer, such as sound recorded, messengers, file manager, music app, and others. However, these apps are really useful, and you don't need to delete them.
Of course, there is Multilanguage support and Google Services, such as Play Store, YouTube and even Google Duo for video chatting.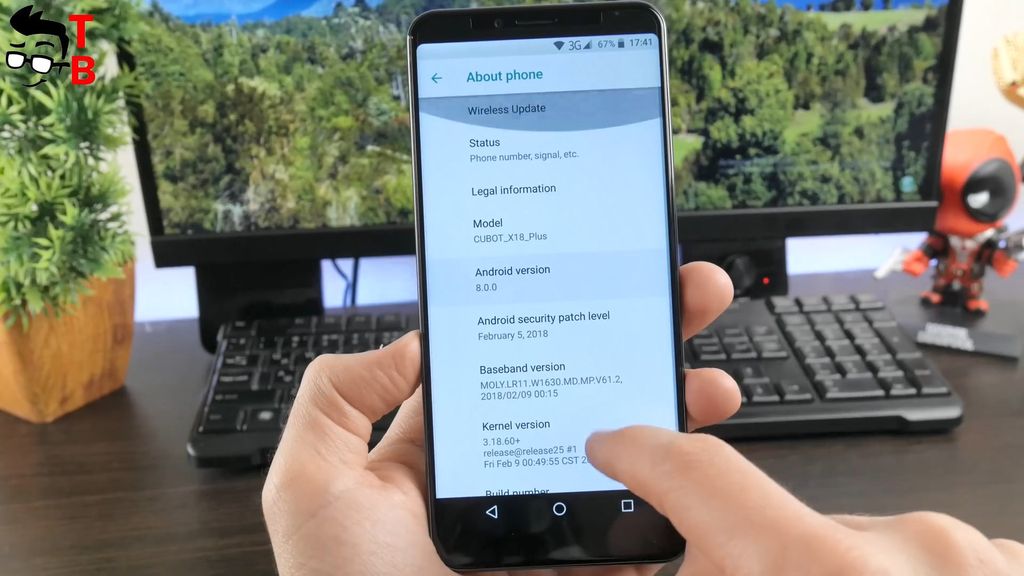 The smartphone should get software updates regular, and the last one was on February 5 th.
Cubot X18 Plus: Camera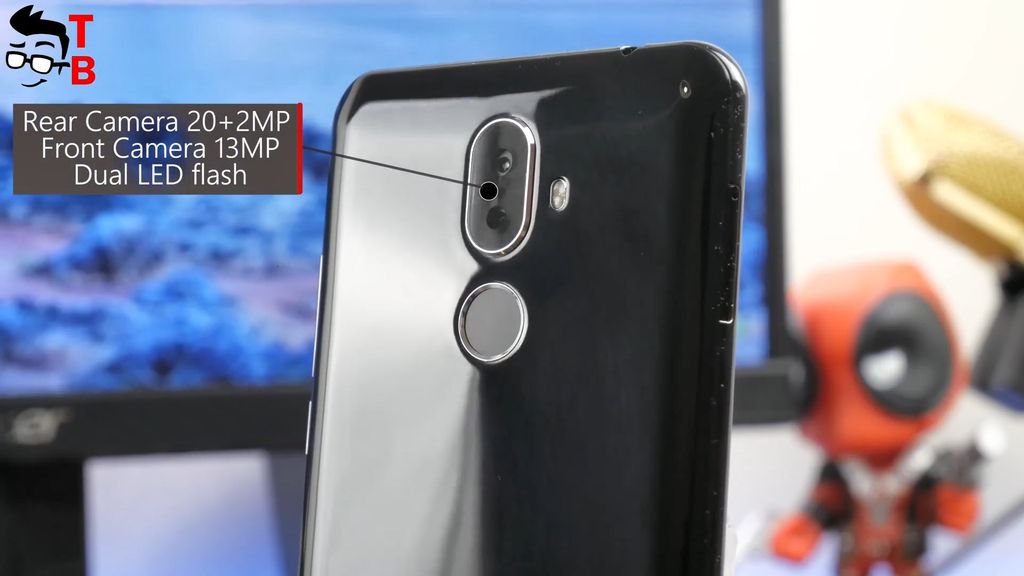 Cubot X18 Plus is equipped with very promising cameras. On the back panel, you can find 20-megapixel main sensor, and 2-megapixel secondary sensor. The second sensor is designed for bokeh effect, but I am not sure that it really works. Most likely, the smartphone uses software algorithm for blurring the background. Also, there is 13 megapixel front camera.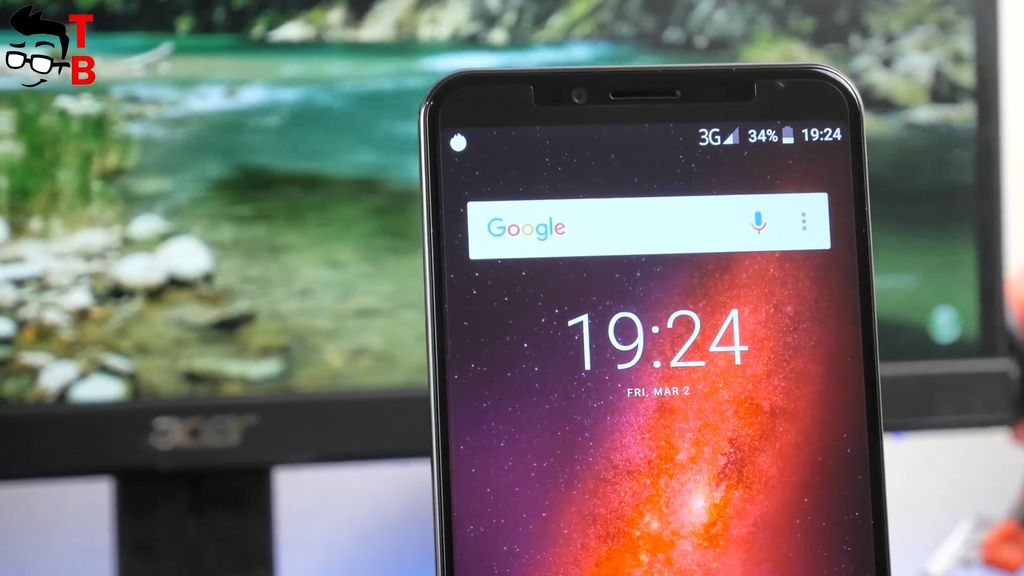 The camera app doesn't differ from stock Android. Here you can find standard modes, such as panorama, HDR, bokeh and others.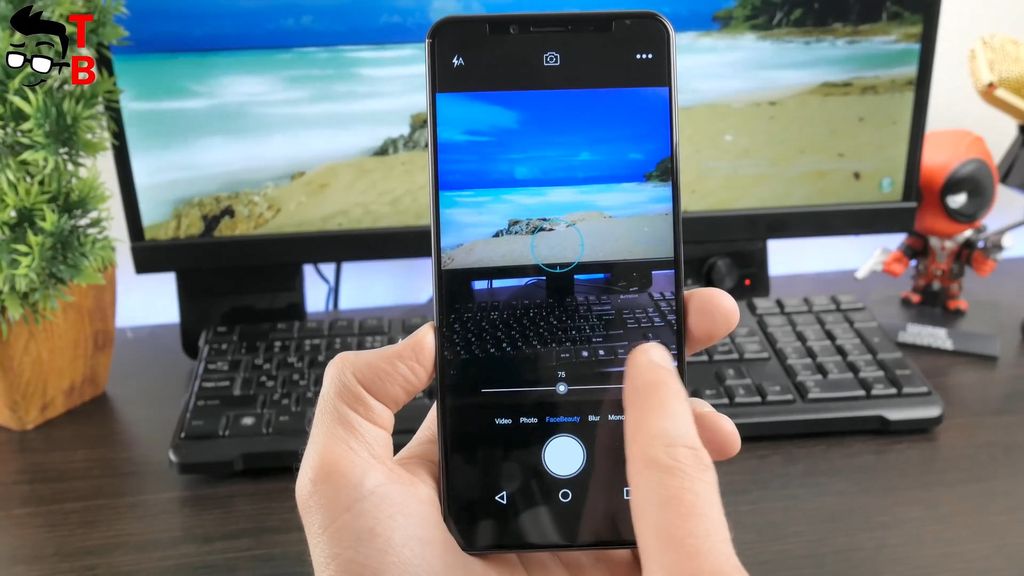 Right now I am not ready to talk about image quality, because I must to take photos in different conditions.
Cubot X18 Plus: Battery
Another highlight of this phone is 4000mAh battery. It provides really good battery life for budget device. The manufacturer promises about 6 hours with screen on, and about full day of moderate using.
I cannot find any information about fast charging on official website, but full battery charge takes about hour and a half. It is really good!
Cubot X18 Plus: Connectivity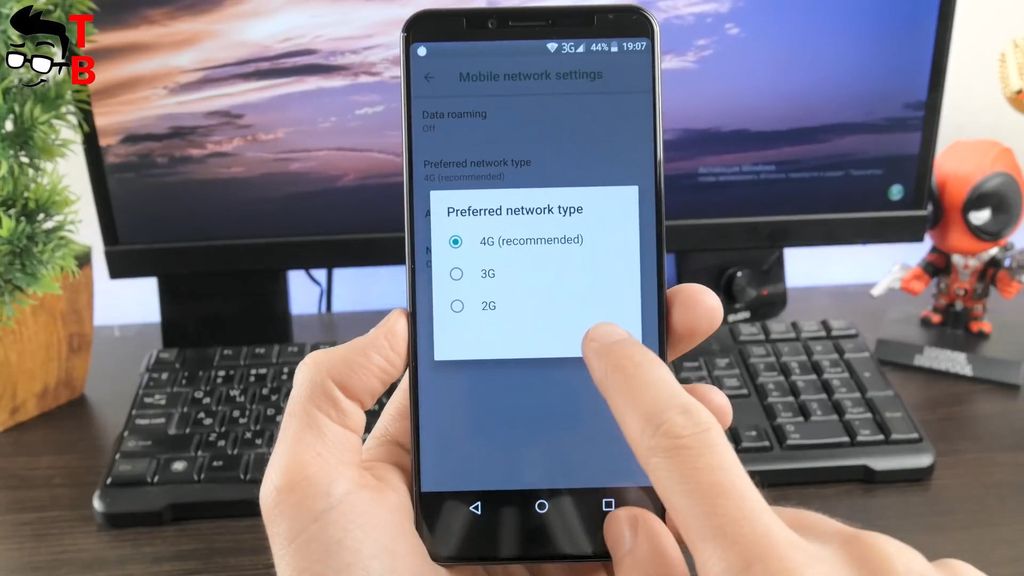 As for connectivity, Cubot X18 Plus features Bluetooth 4.0, 2.4G Wi-Fi, GPS, and cellular data. In description, you can find bands and networks, and the smartphone works with most global providers. However, Cubot X18 Plus won't work with most US carriers. You should check the bands for your region to avoid any problems.
Wi-Fi connection works very good, GPS is OK, and I don't have issues with microphone and earpiece speaker.
Cubot X18 Plus: Sound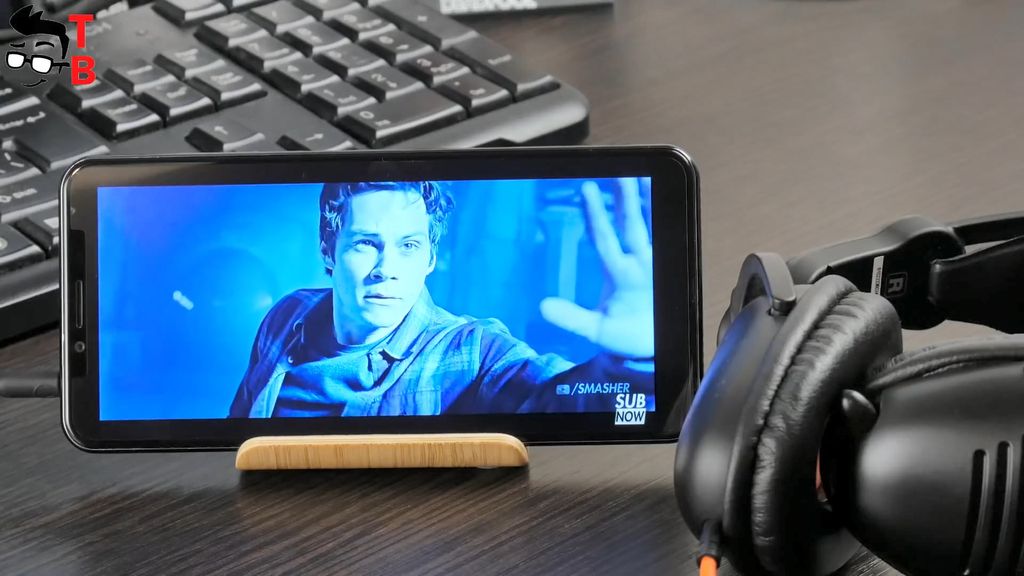 And the last thing I want to talk about is the sound. The speaker is located at the bottom of Cubot X18 Plus. You can find two speaker grilles, but only one of them makes sound. The second is used for microphone.
The sound from the speaker is loud. You will definitely hear ringers, alarms and notifications. Also you can watch movies, videos on YouTube, and others. However, for audiophiles it is better to use headphones. In this way, you get strong bass and premium sound.
Conclusion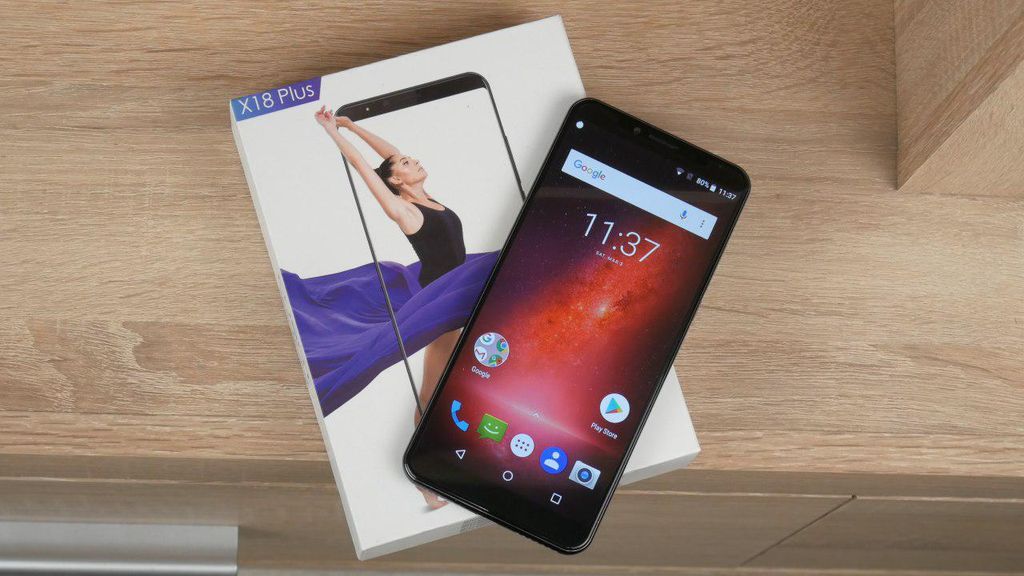 Cubot X18 Plus is very interesting smartphone. For $170, you will get 6-inch display with Full HD resolution and thin bezels on sides. Also it has good hardware and battery. Android 8.0 Oreo is one the highlight of this phone.
However, I don't really like glossy back panel, because it is a fingerprint magnet. Also, I have some doubts about secondary camera sensor on the back panel. Most likely, it is fake.
[wpsm_offerbox button_link="https://www.gearbest.com/promotion-cubot-x18-plus-special-2126.html?lkid=13261238″ button_text="Buy it now" price="$79.99″ price_old="$129.99″ title="CUBOT X18 Plus – FLASH SALE" description="4G Phablet – 5.99 inch Full HD 18:9 – Android 8.0 Oreo – MTK6750T 1.5GHz Octa Core – 4GB RAM – 64GB ROM – 4000mAh Battery – 20.0MP + 2.0MP Dual Rear Cameras – 13MP front camera – Fingerprint Recognition" thumb="http://www.tbprice.com/wp-content/uploads/2018/03/cubot-x18-plus-review-unboxing-hands-on-tbprice.com-38.jpg" ]
Cubot X18 Plus Video Review