Probably, you know about Cubot, because it is quite a popular Chinese manufacturer of smartphones. However, Cubot also produces smartwatches.
We can see many watches on the Cubot official website, such as C7, ID206, N1, and others. I have the latest model – Cubot N1. This smartwatch was released some weeks ago.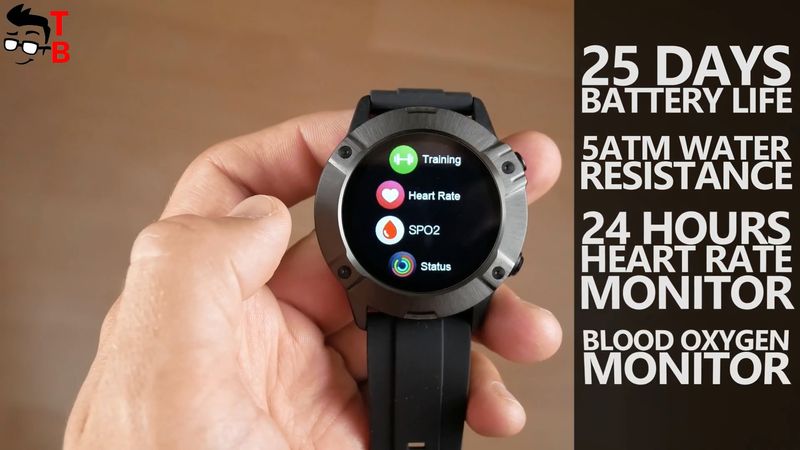 The price of Cubot N1 is only $40 on Aliexpress, but it has 25 days of battery life, 5ATM water resistance, 24 hours heart rate monitor, blood oxygen monitor, and many other features.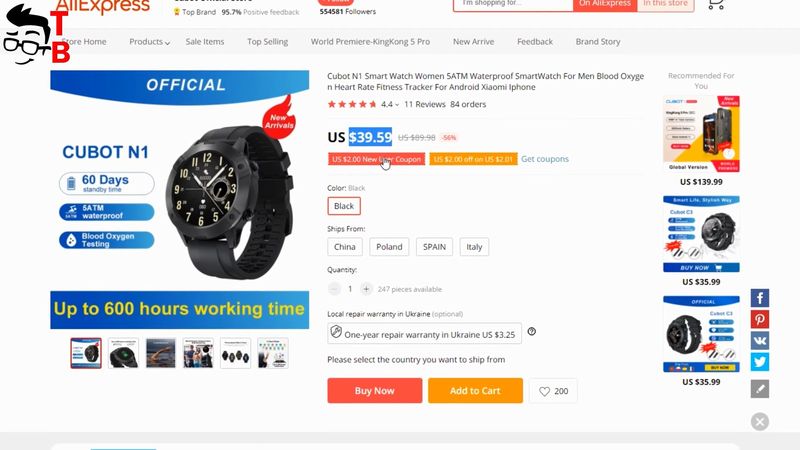 So, let's do the unboxing and a full review of the new smartwatch from Cubot.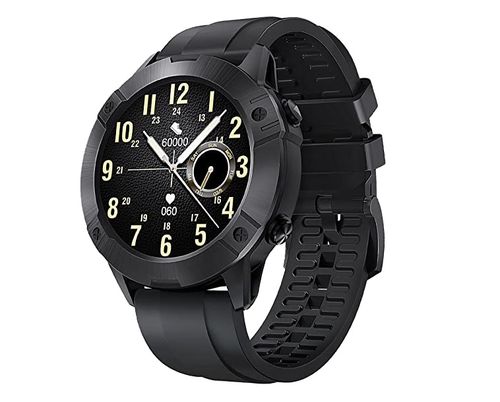 CUBOT N1 Fitness Watch - Amazon
as of September 28, 2023 3:04 am
Unboxing
As you can see, the box doesn't have the company logo, model name, or image of the watch.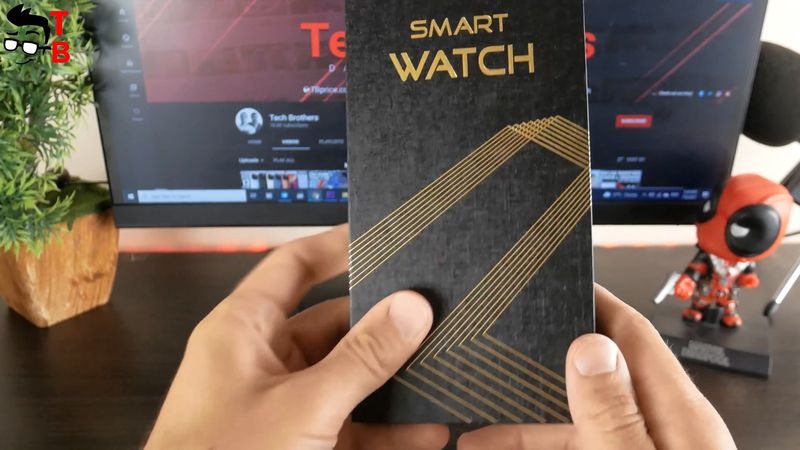 There is only a sticker on the back.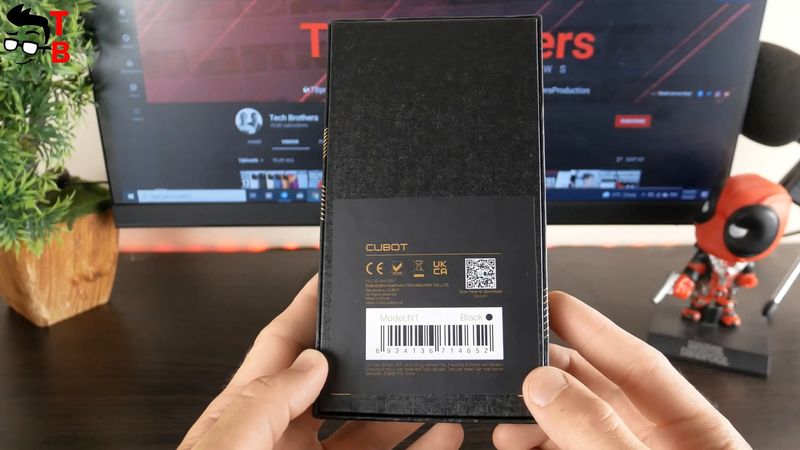 You can scan this QR code to download the GloryFit companion app on your smartphone. Later in this article, we will talk about the mobile app.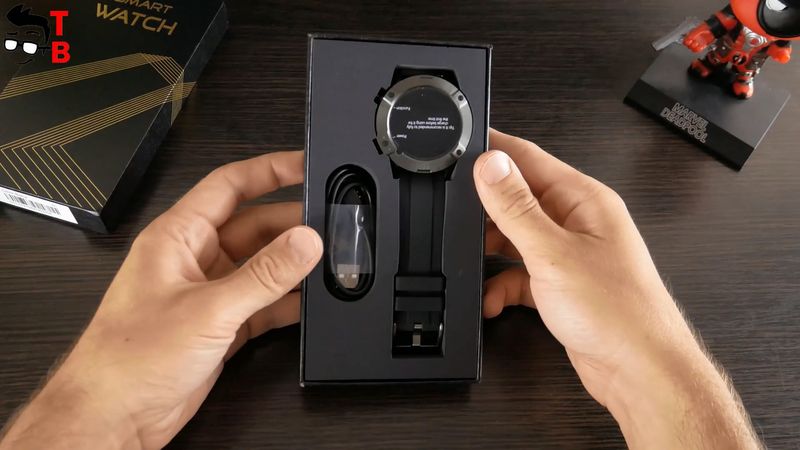 Inside the box, there is a smartwatch itself, a magnetic charging cable, and a user manual.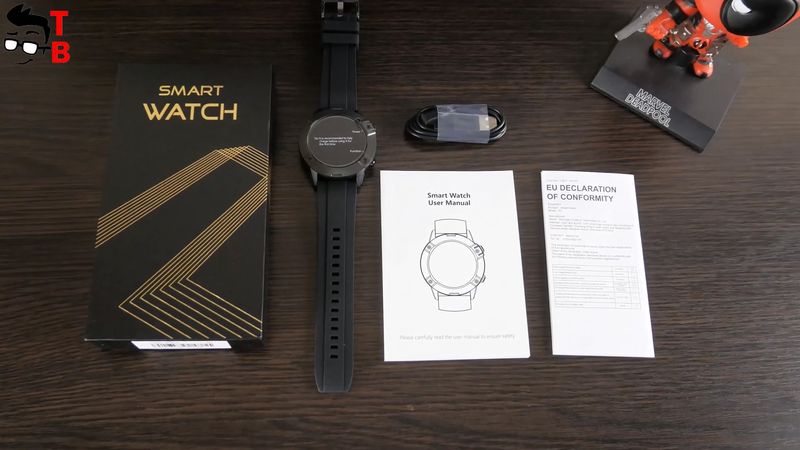 By the way, a user manual is in different languages, such as English, German, French, Russian, etc.
Design
One of the main features of the Cubot N1 smartwatch is its design. As you can see, the watch has a round dial. The frame is made of metal.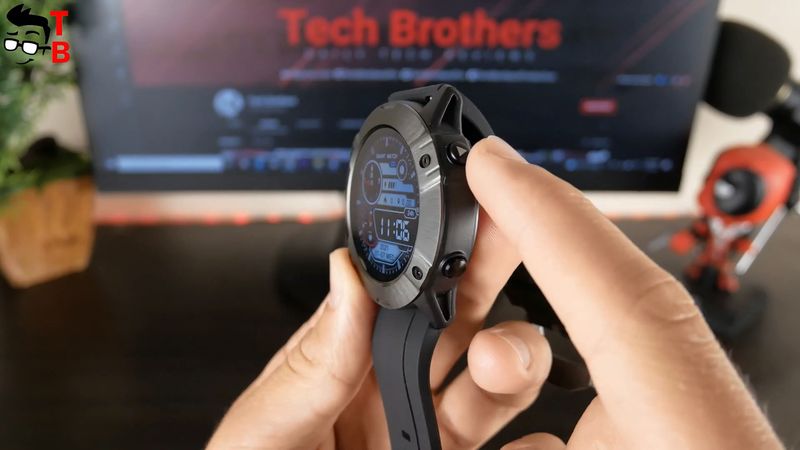 There are two physical buttons on the right side.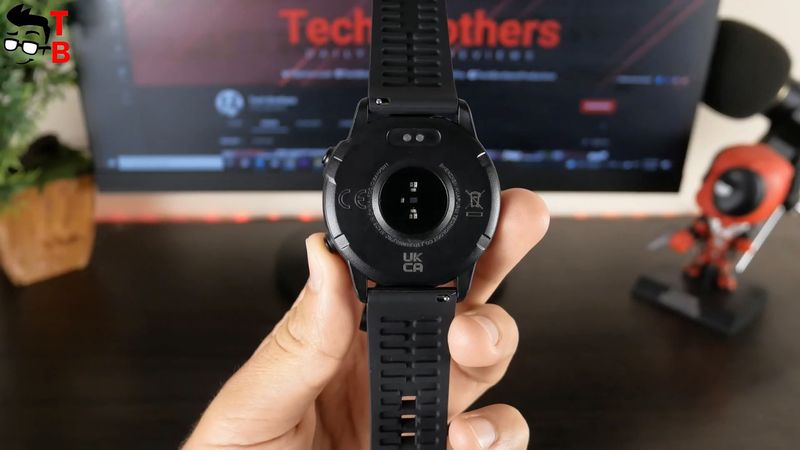 We can also see two-pin charging contacts and a heart rate sensor on the back.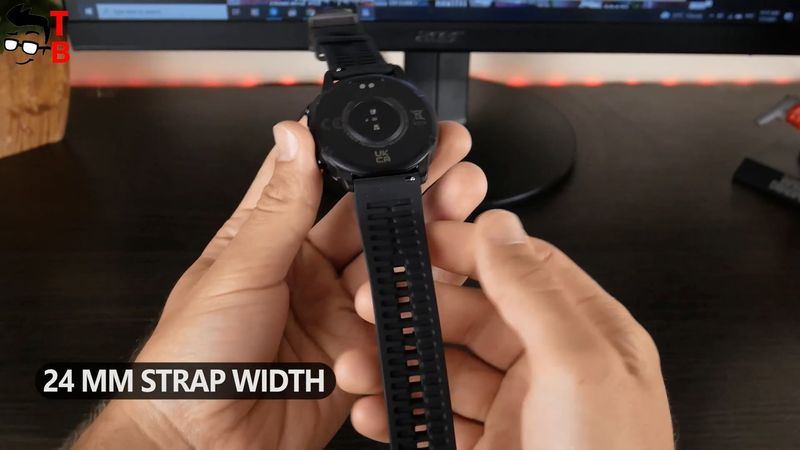 By the way, I have read on the official website, that the Cubot N1 smartwatch has a strap unique design. The strap is slightly curved which makes it more comfortable to wear. There are also zipper-like gaps inside the strap that can be used to drain sweat.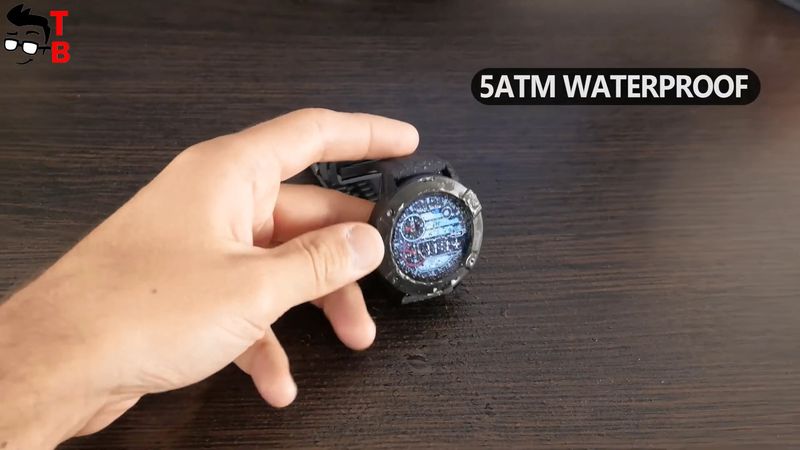 Talking about sweat, the Cubot N1 smartwatch is waterproof by ATM5 standard. It is not afraid of sweat, rain, or even water. You can take shower or swim in the pool with this watch.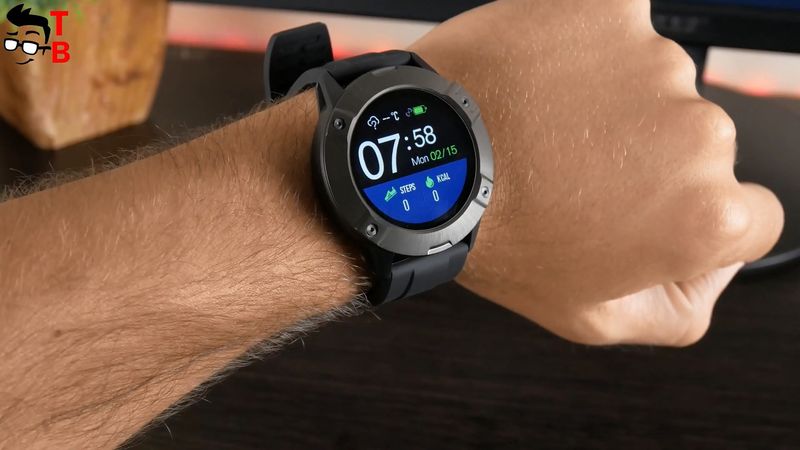 You know, the new watch from Cubot is not very compact, but it looks very nice on the wrist. Do you agree? The size of the dial is 47 by 47 by 13 mm.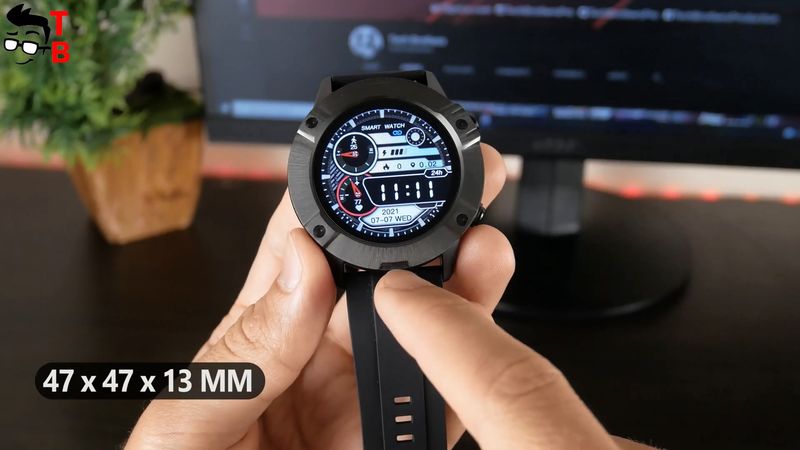 The strap length is 275 mm. The strap is removable, and it has a width of 24mm.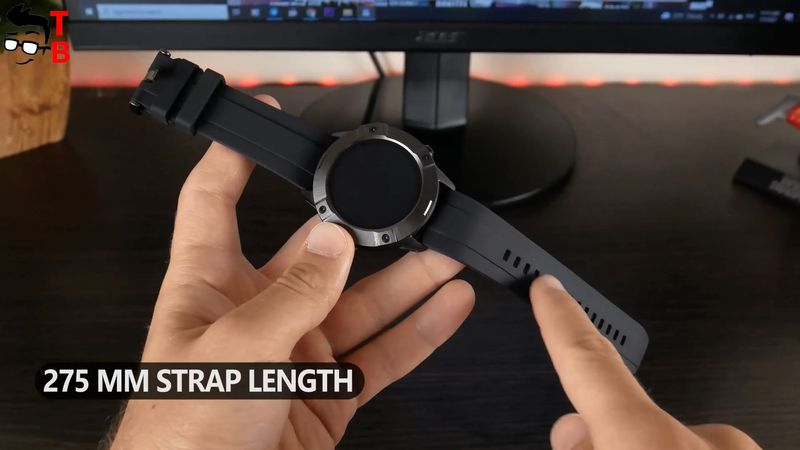 As for the display, it has a diagonal of 1.28 inches and a resolution of 240 by 240 pixels.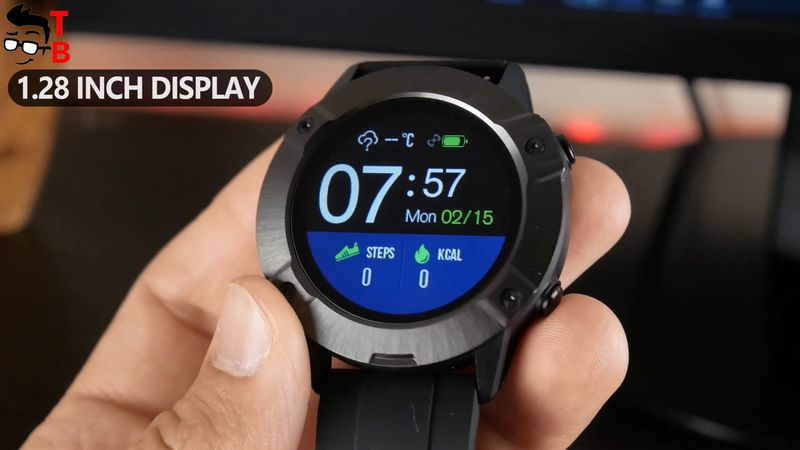 This is a TFT-LCD panel with full color. The screen also has good brightness, so you can see everything on the watch in direct sunlight. That's very good.
OK, we have talked about design and display, and now let's move on to the functions of the Cubot N1 smartwatch.
Functions
The new watch from Cubot has four watch faces out of the box. This is my favorite. Later, I will check if we can upload more dials on the watch using the app on a smartphone.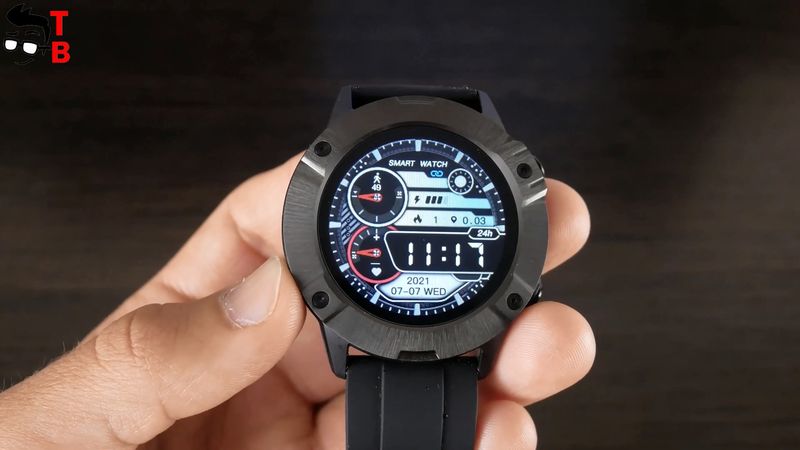 We can swipe left or right to see information about daily activity, heart rate, blood oxygen, sleep, weather, and music player.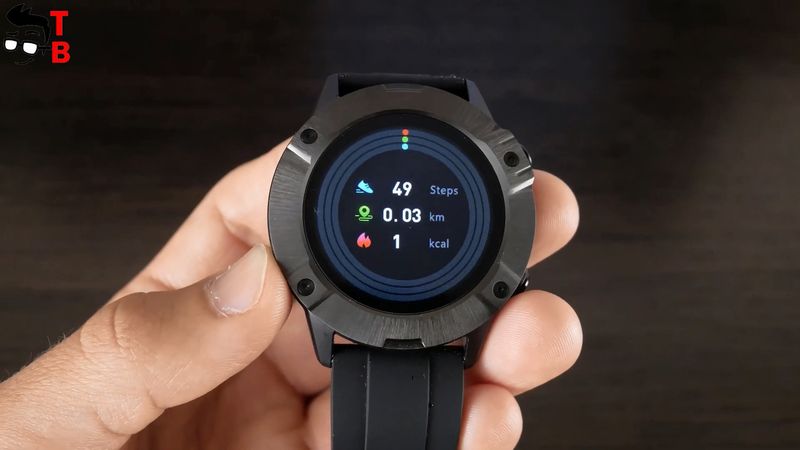 There is also a menu with all functions of the watch, such as training, heart rate, SP02, status, sleeping, stopwatch, message, and settings.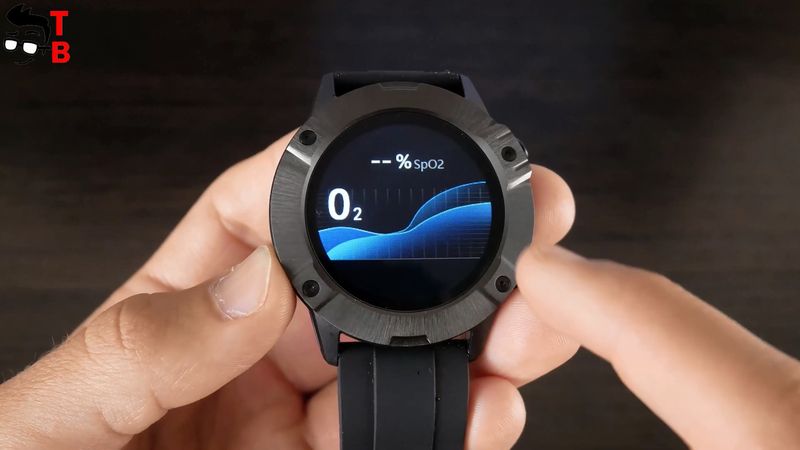 In the settings, we can only turn off the watch, reset, read the info and scan QR code.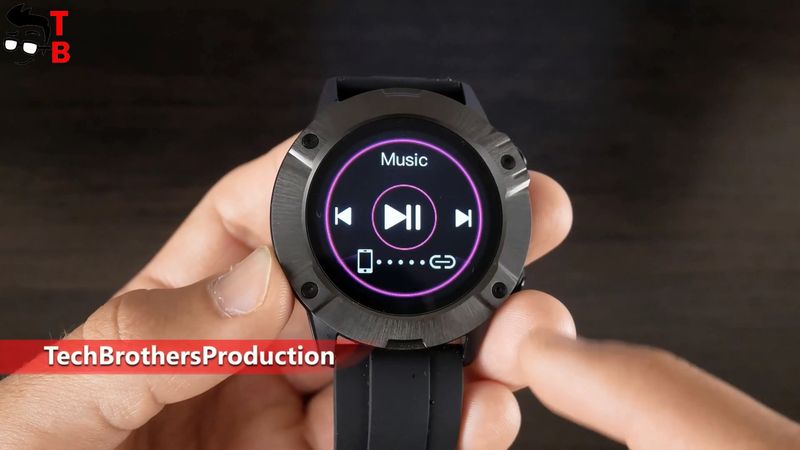 You can also swipe up from the main watch face to read the new notifications.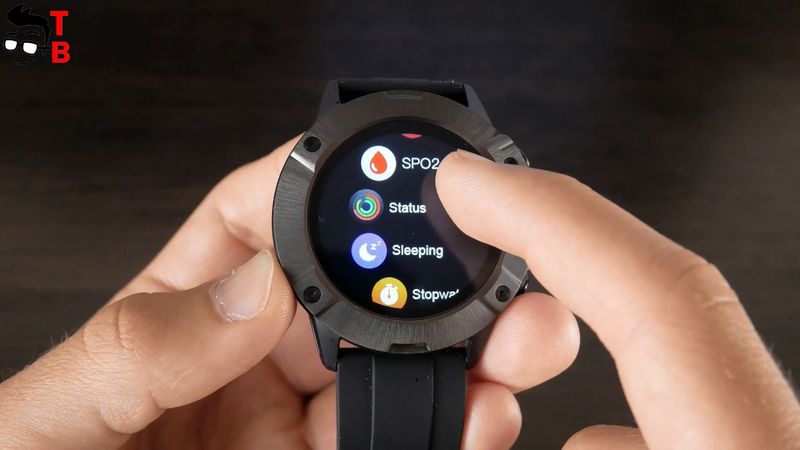 Cubot N1 has a quick settings menu with the following functions: do not disturb mode, settings, Bluetooth connection, info, and screen brightness.
That's all you can do on the Cubot N1 smartwatch.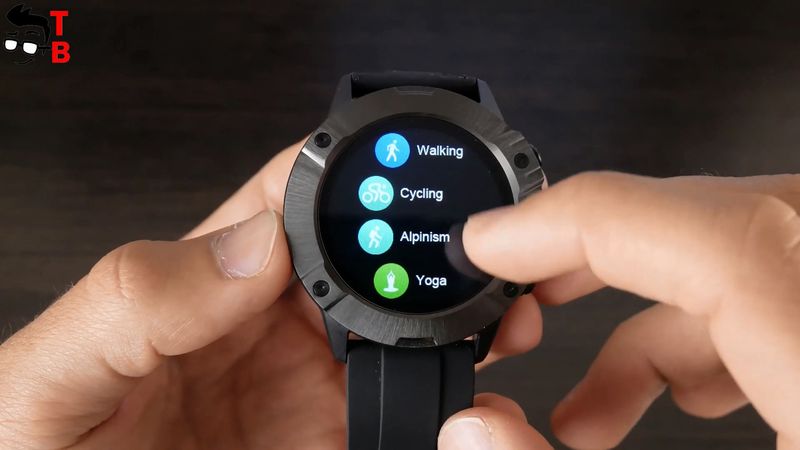 By the way, I forgot to tell you that the new Cubot watch has 13 sport modes, such as walking, running, riding, and others. However, the watch doesn't have a built-in GPS.
Heart Rate and Blood Oxygen Testing
Now, I want to measure heart rate and blood oxygen.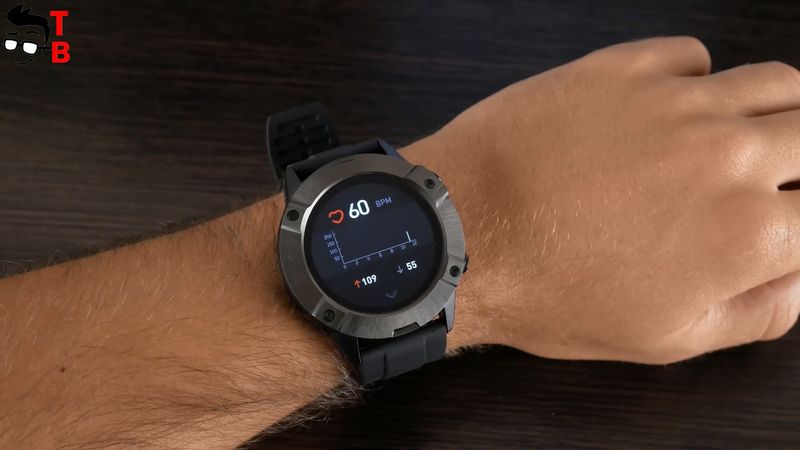 I am in my usual calm state right now, and my heart rate is 60 BPM.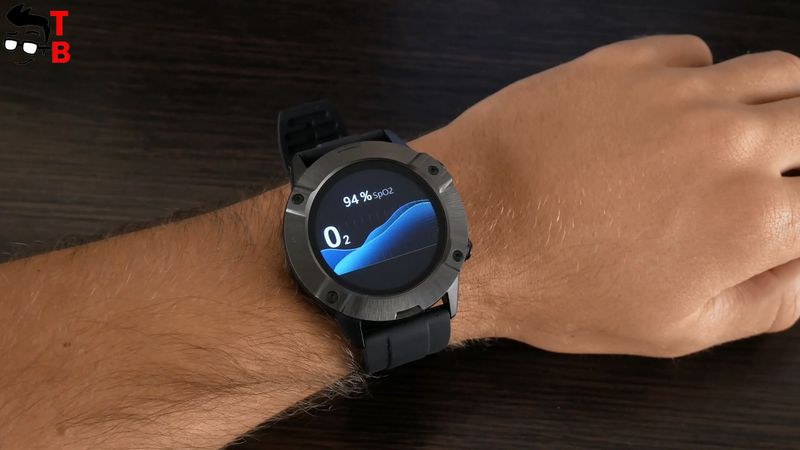 The blood oxygen level is 94 percent.
Unfortunately, I don't have professional medical equipment, so I can't say how accurate the measurements are.
App
As I already said, the Cubot N1 smartwatch has a companion app on a smartphone called GloryFit. You can download it on Android and iOS devices.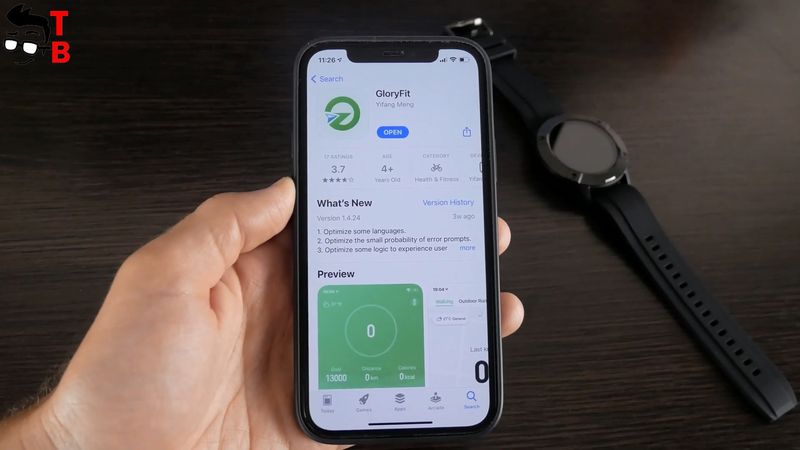 In the app, you can also see information about your daily activity, such as steps, distance, and calories, as well as measure heart rate and blood oxygen.
In Device settings, we have many options, such as dash board, heart rate settings, blood oxygen settings, and many others. Let's talk about each of them.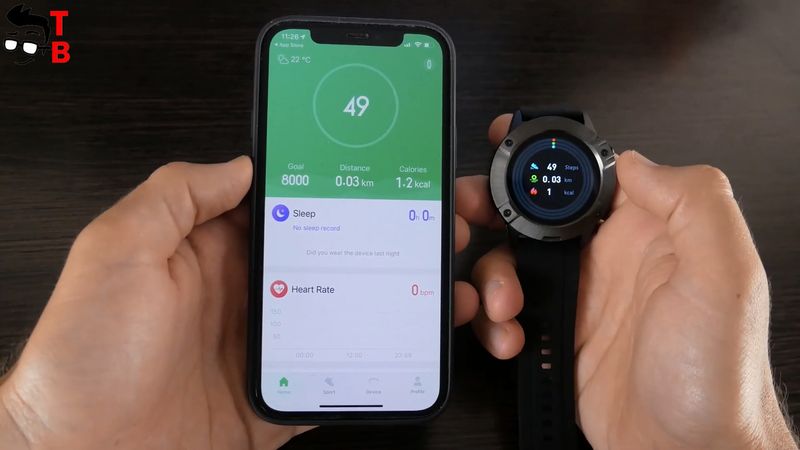 As I said earlier, the Cubot N1 watch has four dials out of the box. However, you can go to Dash Board in the app, and there are many other watch faces. You can also create your own dial.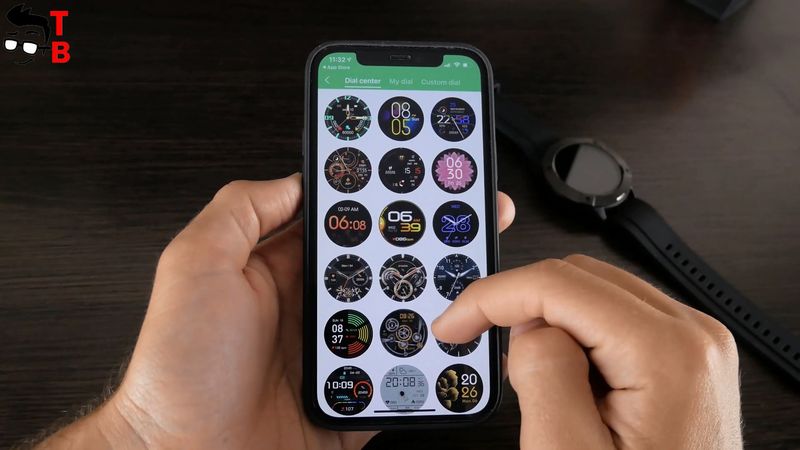 In the heart rate settings, we have the automatic measurement and maximum heart rate reminder.
Blood oxygen settings also have the automatic measurement, as well as time period and cycle.
If you want to receive notifications on the watch about calls, SMS, or apps, then activate these functions.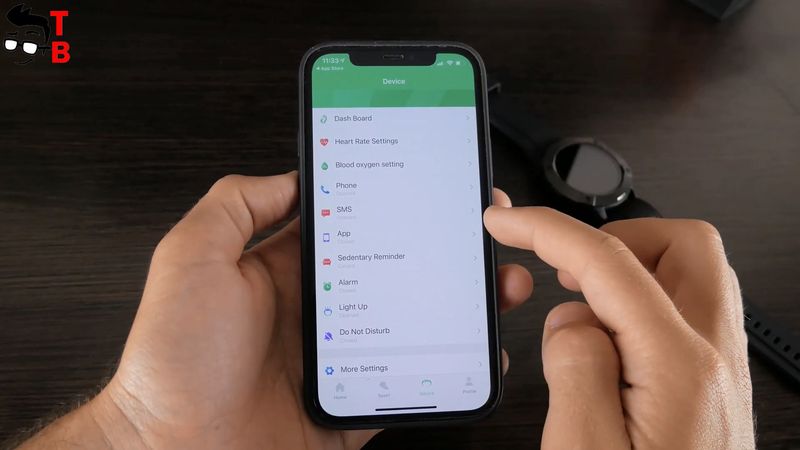 There is also a sedentary reminder in the app.
The watch can wake you up in the morning. For that, set the alarm clock in this menu.
There are also more settings menus with some useful functions, such as shake to take pictures, find the device, display timeout, 24 hour time, and device language.
By the way, Cubot N1 supports many languages. I think you will find yours on this list.
Battery
Finally, let's talk about the battery. Actually, this is one of the main features of the Cubot N1 smartwatch. It is equipped with a 450mAh battery.
The battery life with normal usage is 25 days. However, the watch can last up to 60 days with basic watch mode.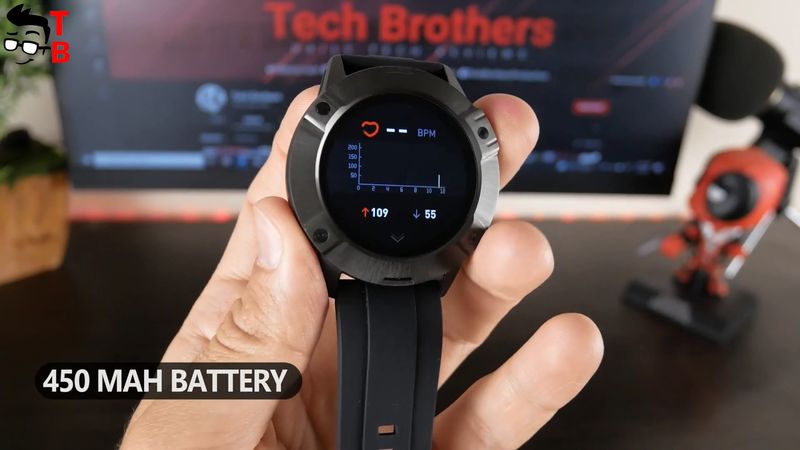 This is very good battery life for the budget watch because most of its competitors do not work more than 7 days.
Conclusion
At first glance, Cubot N1 is just another budget watch. There are many of them on the Chinese market. However, it has some features.
First, I like the design of Cubot N1, because the dial is made of metal. The strap is slightly curved, and the watch is really more comfortable to wear.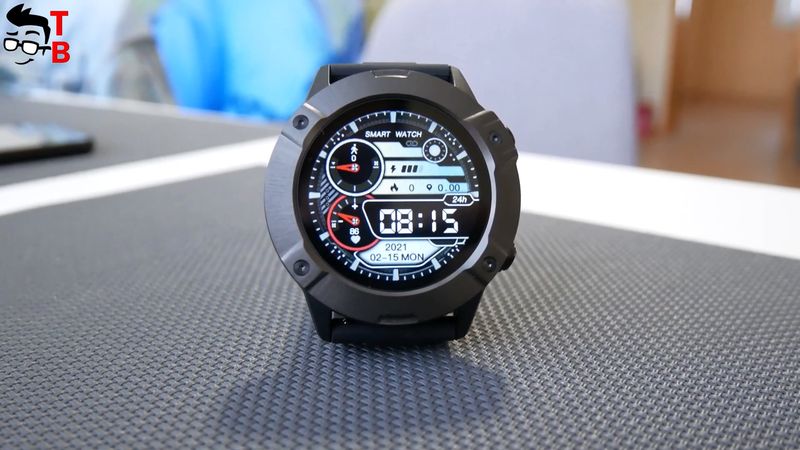 If the functions of Cubot N1 are about the same as other budget watches, for example, heart rate and blood oxygen monitors, sport modes, music player, etc, then the battery life is much longer. You can use the new Cubot watch up to 25 days on a single charge.
So, if you are looking for a budget smartwatch with a nice design and long battery life, then Cubot N1 is for you.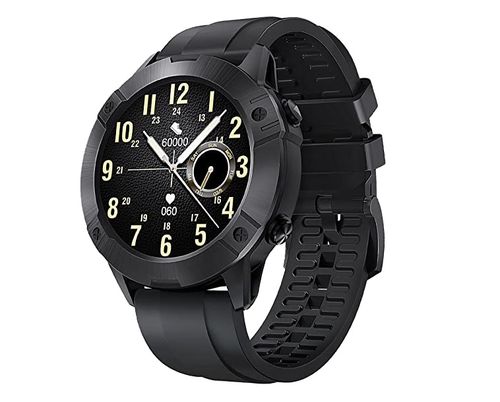 CUBOT N1 Fitness Watch - Amazon
as of September 28, 2023 3:04 am