The popular Chinese manufacturer of laptops and tablets announced the new device – Chuwi GemiBook. This is a very interesting laptop with 12GB of RAM, 256GB of SSD memory, a 13-inch display with 2K resolution, a backlit keyboard, and many other features.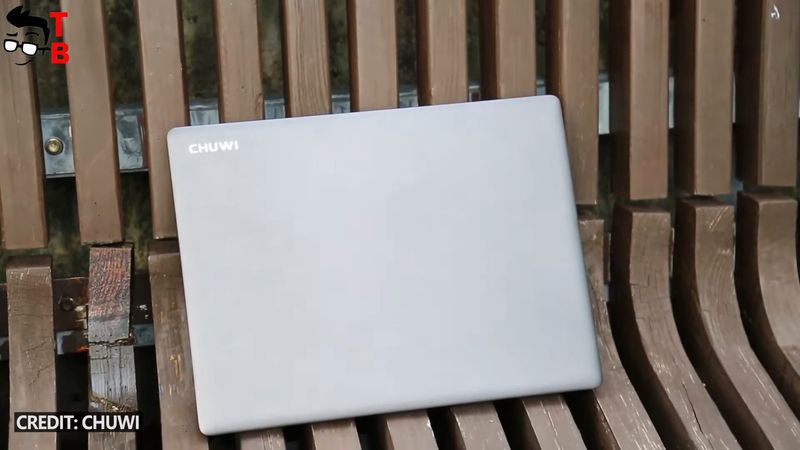 You will be surprised, but the price of the new Chuwi GemiBook laptop will be only $299. The device will go on sale in mid-September.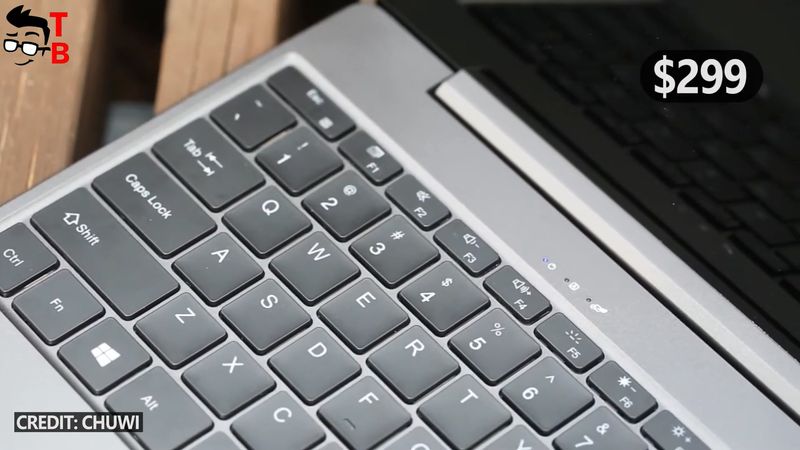 So, why is a new laptop with amazing specifications so cheap? Let's try to find out.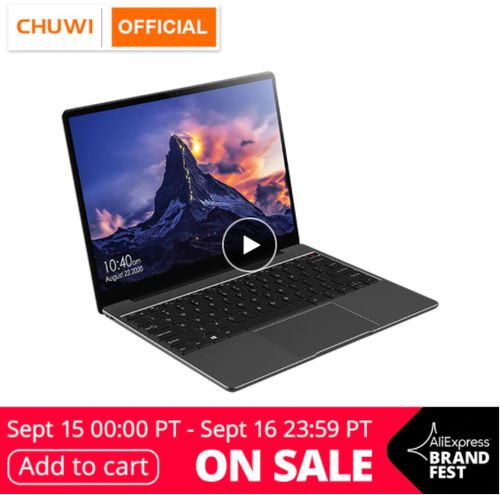 CHUWI GemiBook - Aliexpress
as of November 30, 2023 10:37 am
Design
The first thing you should know about the new Chuwi GemiBook laptop is that it has a 13-inch display. So, it is quite a compact laptop. Also, it weighs only 1.28 kilograms.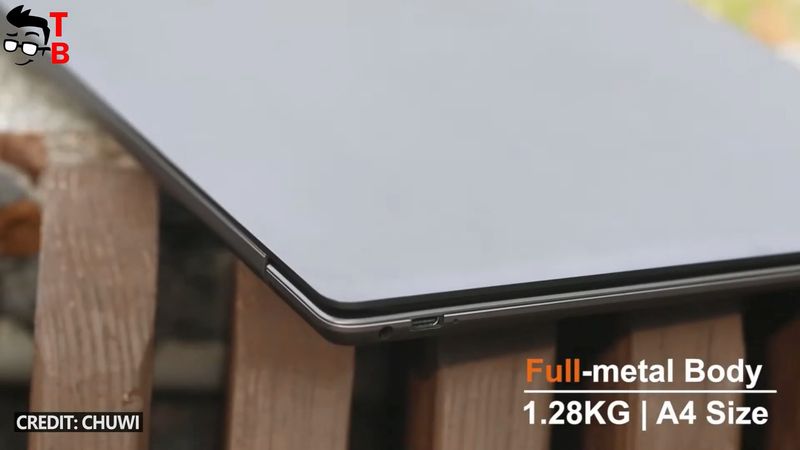 The body of the laptop is made of metal. Chuwi GemiBook has 180 degrees hinge.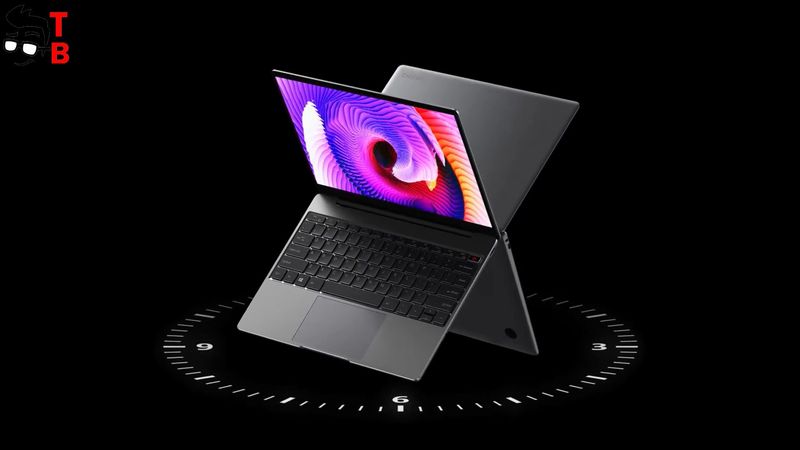 Let's talk a little about connectors. On the left side, we can see a DC charging port and USB Type C port. On the other side, there is a USB 3.0, 3.5 mm audio jack, and a TF card slot.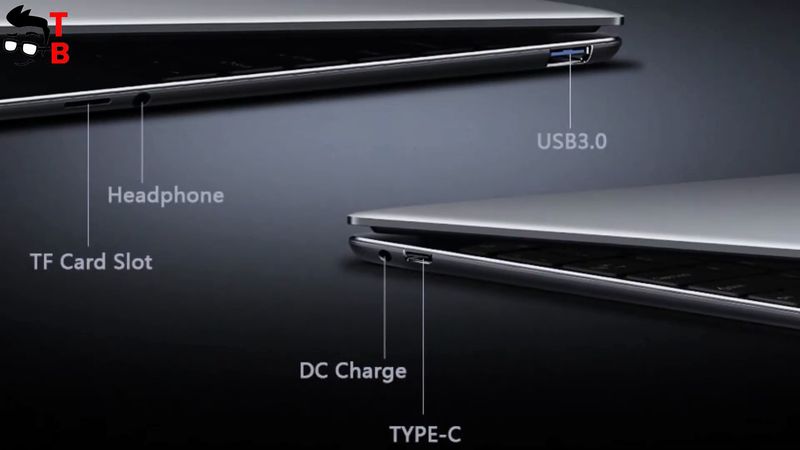 Also, you can use the M.2 SSD extension, if 256GB of storage is not enough for you.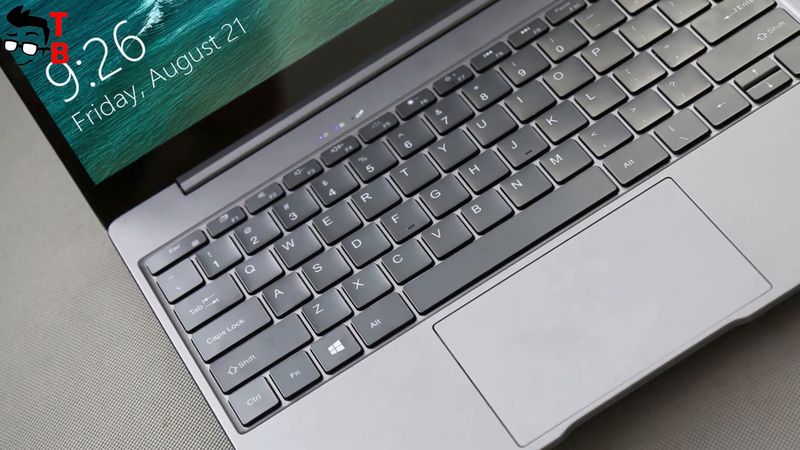 As for wireless connectivity, Chuwi GemiBook supports dual-band Wi-Fi, 2.4GHz and 5GHz, and Bluetooth 5.1. The manufacturer promises 867MBPs Wi-Fi speed. That's very good.
Display
The display is one of the main features of the new Chuwi laptop. It has a diagonal of 13-inches, but the resolution is very high – 2160 by 1400 pixels. This is 2K.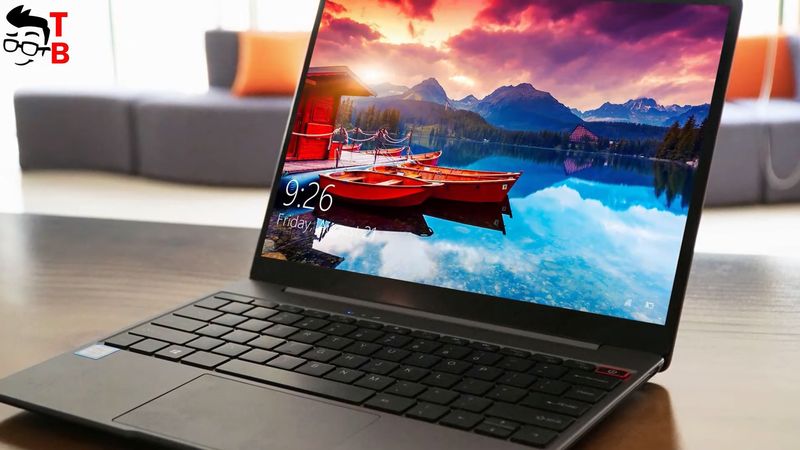 The aspect ratio is 3:2. In this picture, you can see that the display with a 3:2 aspect ratio can display more content than the screen with an aspect ratio of 16:9.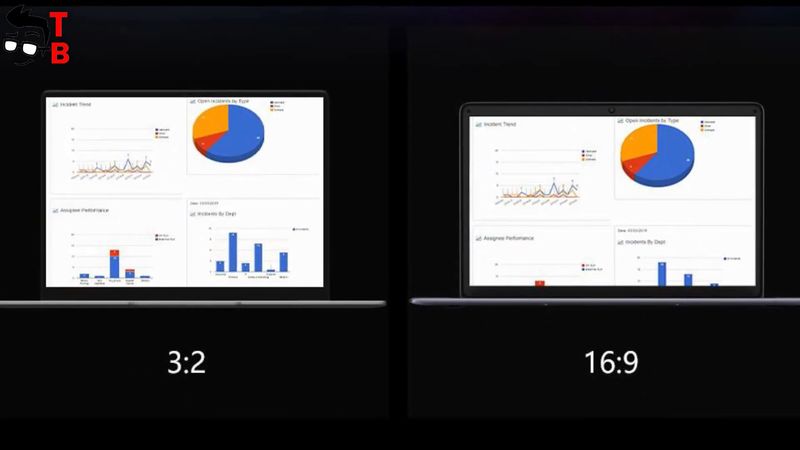 Also, the screen is fully laminated. It means that the glass is located closer to the display, so the screen has much reduced internal reflections.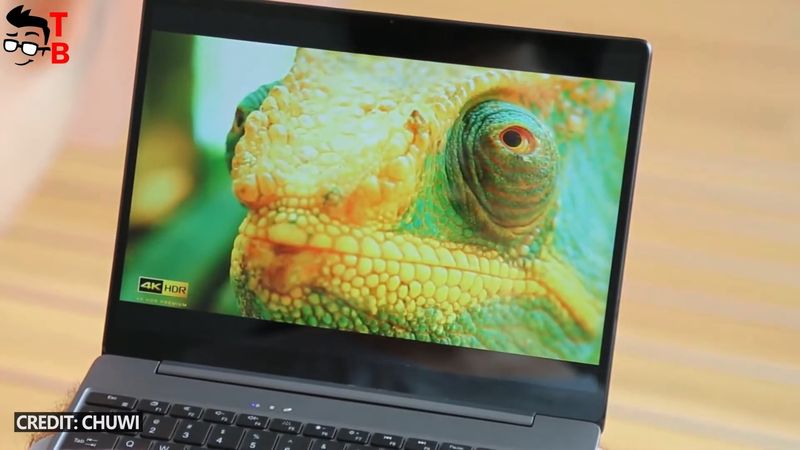 That's all about display. However, you should know something about the keyboard.
Keyboard
The laptop is very compact, but it has a full-size keyboard. In addition, the keyboard has backlit.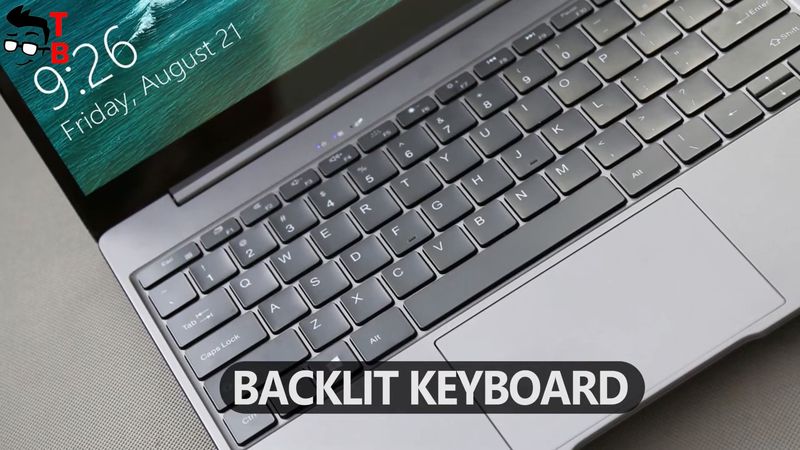 I cannot say anything about typing comfort, because I haven't tested the laptop yet. However, I really like that it is a full-size keyboard.
Specifications
Finally, let's talk about specifications. Chuwi GemiBook is equipped with an Intel J4115 processor. This is quite a new chipset that was released in late 2019. It has a maximum clock speed of 2.5GHz.
The graphics are also new – Intel UHD Graphics 600.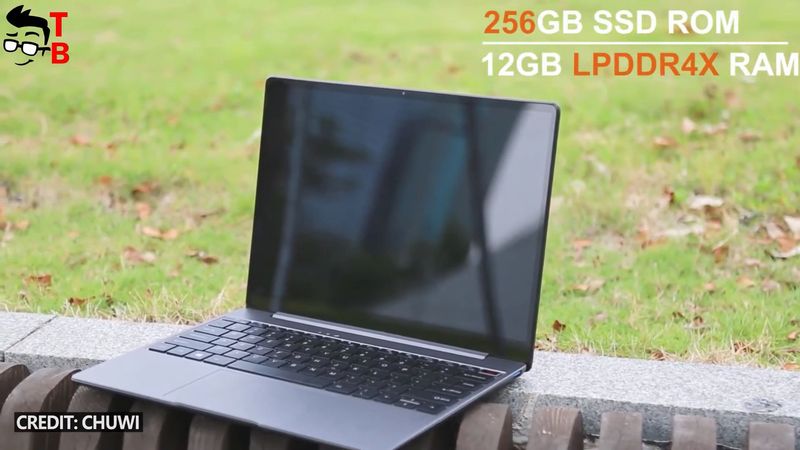 But I was most surprised by 12GB of RAM. Usually, budget ultrabooks have 6 or 8 GB of RAM. However, Chuwi GemiBook comes with 12GB.
Also, the new laptop has 256GB of SSD memory. Yes, this is SSD memory, not eMMC. You can find many budget laptops with eMMC memory. You shouldn't buy them. I think that the laptop should have SSD storage.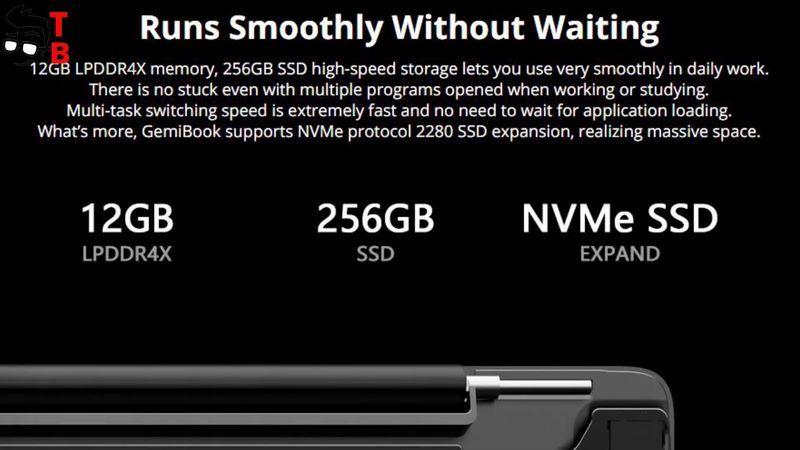 By the way, if 256GB of SSD is not enough for you, you can expand it.
Once again, I cannot test the performance right now, because the laptop is not released yet. We should wait for the official start of sales, buy the new laptop, and make a full review.
Battery
I almost forgot to tell you about the battery. It has a capacity of 38Wh. The manufacturer promises 3-7 hours of battery life.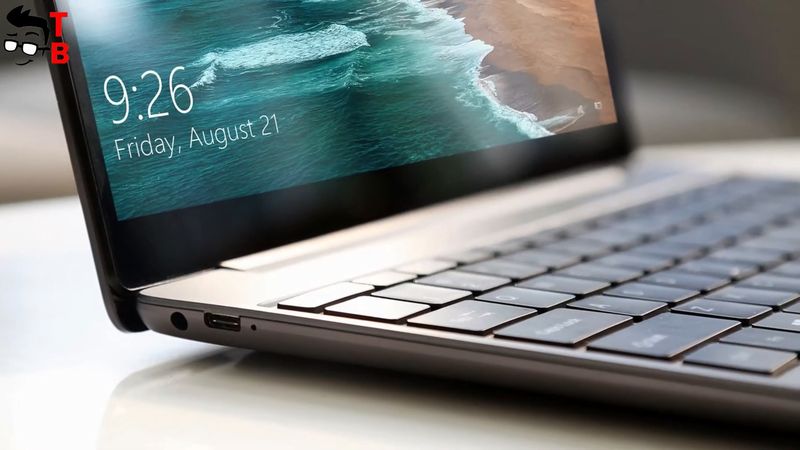 As you understand, if you will be playing games or editing videos, battery life will be 3 hours. If you watch movies, visit websites, or type text in Word, you can use the laptop for up to 7 hours. It is not very long, but do not forget that this is an ultrabook.
Price and buy
The page of Chuwi GemiBook is already available on Aliexpress. The price is $500. However, don't buy the laptop right now.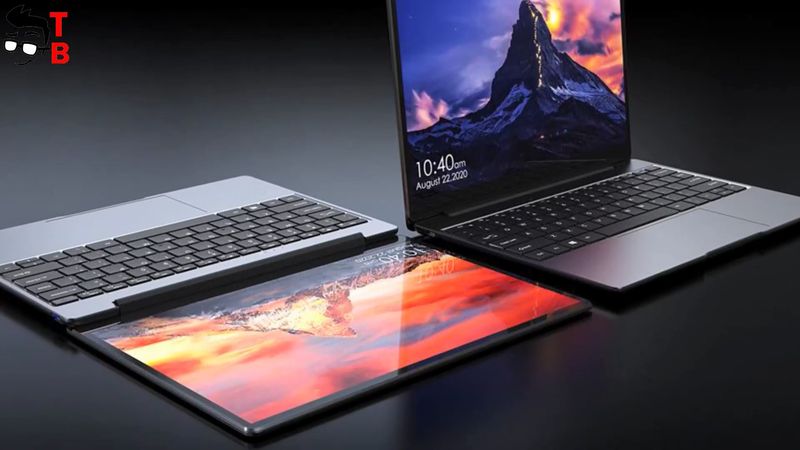 The official sales of the new laptop will start on September 15. The price will be only $300, and you can also use 5 and 10 dollars coupons.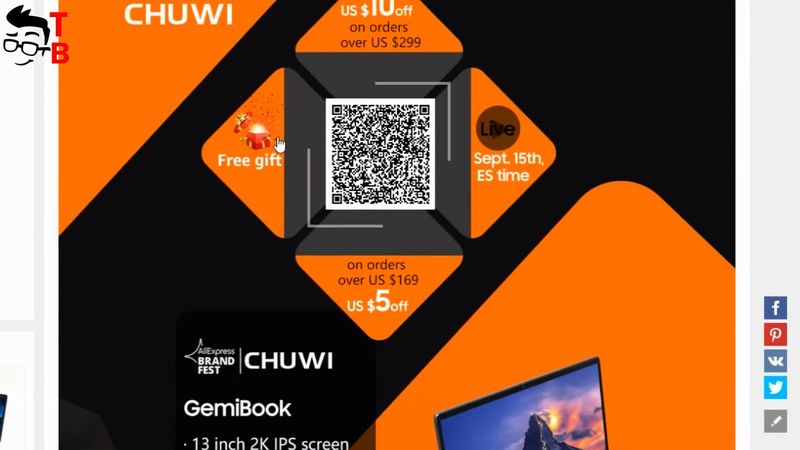 So, the new laptop from Chuwi looks very good for $300. It can be the best budget laptop in 2020.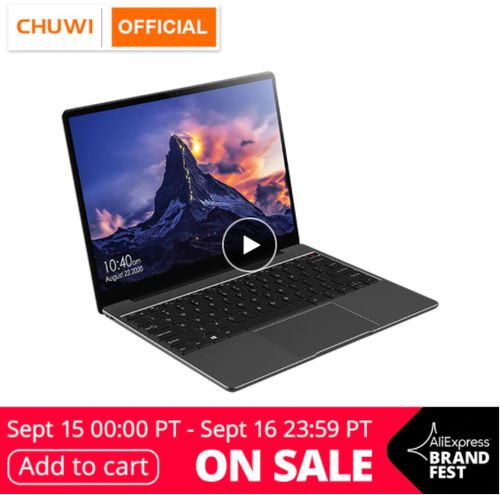 CHUWI GemiBook - Aliexpress
as of November 30, 2023 10:37 am