I have a very interesting product from Charby Company. Actually, these are two products: 65W charger and USB C charging cable.
The charger is called Charby Pico Gold. I have a limited gold edition. There was a campaign on the Indiegogo platform, and Charby Company raised more than 50 thousand dollars.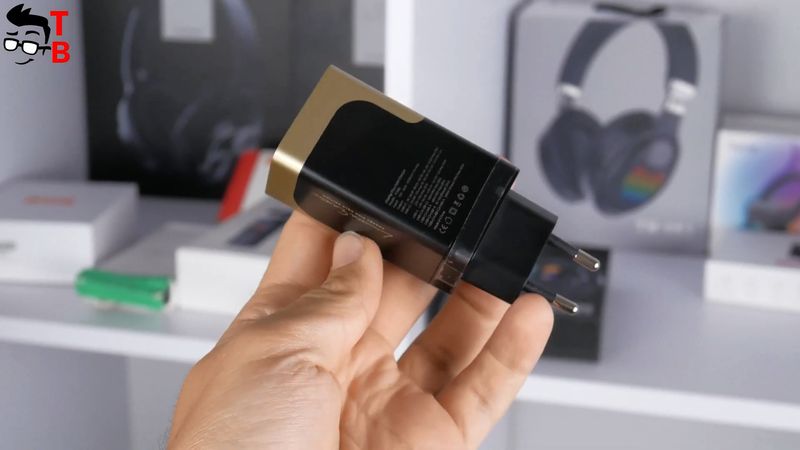 Right now, you can buy the new charger and charging cable on the official website. The price of Charby Pico is only $39.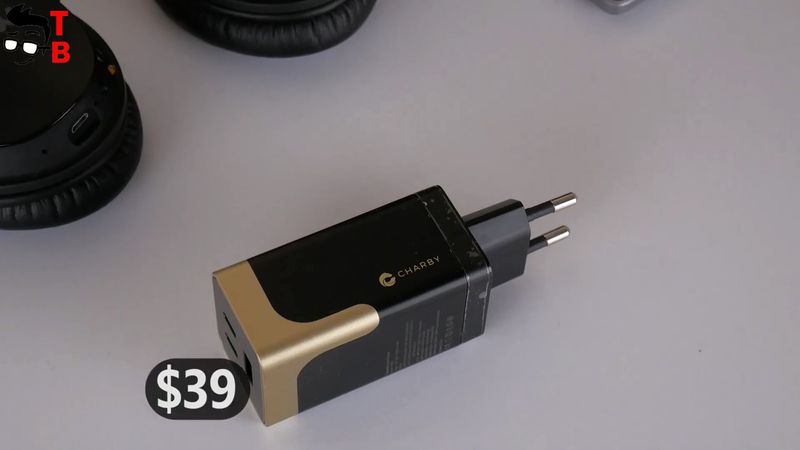 Why is this charger so special? Is it better than any other charger from your smartphone, laptop, or other devices? Let's find out.
Unboxing
As I already said, I have a new charger and charging cable. These are sold separately.
Charby Pico charger is available in two colors: gold and silver. Both of them are available on sale.
On the box, we can see the image of the charger, and main specifications on the back, such as supported devices, input power, output power, and compatible devices.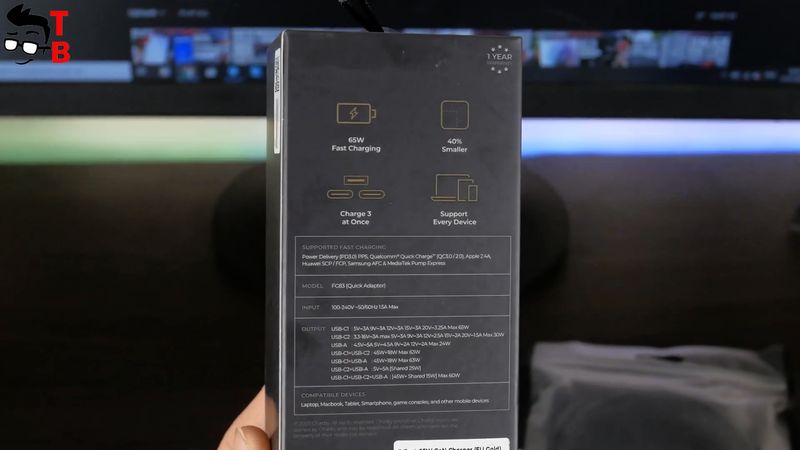 Inside the box, there is a greeting card and charger itself. That's all!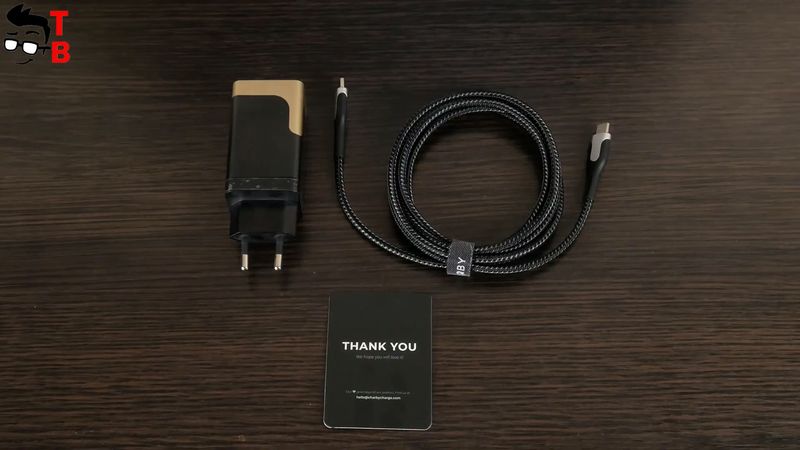 USB C charging cable comes in this black package. On the back, we can see that it supports 100W. This is USB C to USB C charging cable.
Design
One of the main features of Charby Pico is its compact size. The manufacturer says that it is 40% smaller than other chargers. That's true because the charger from the Xiaomi laptop is almost two times bigger than this one.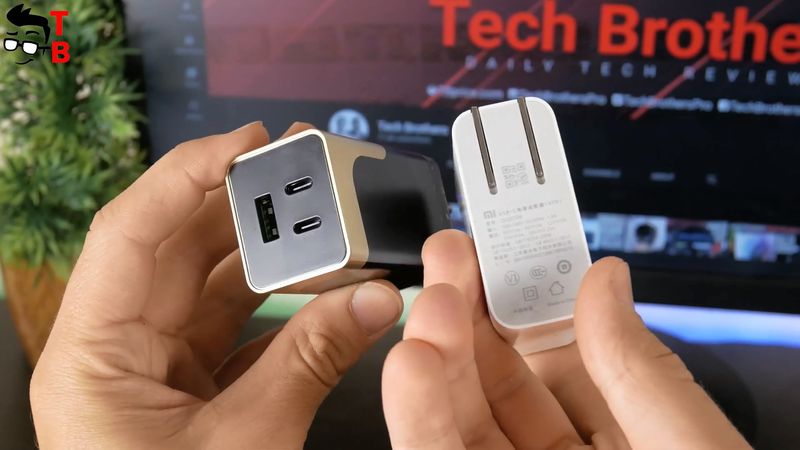 The dimensions of Charby Pico are 75 by 39 by 34 mm.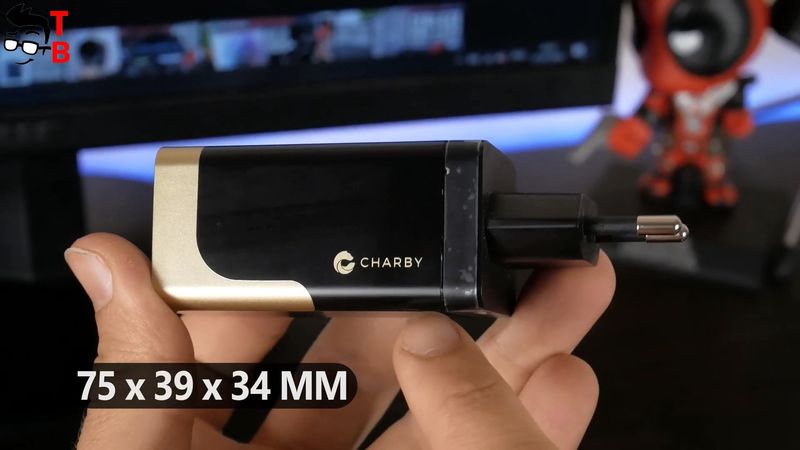 The weight is about 145 grams.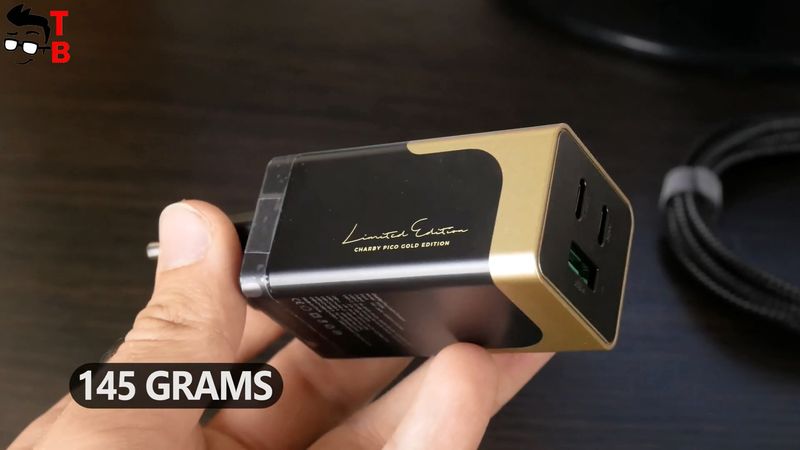 Charby Pico is available with United States plug and European plug. The version with US plug has foldable prongs. I have a European version.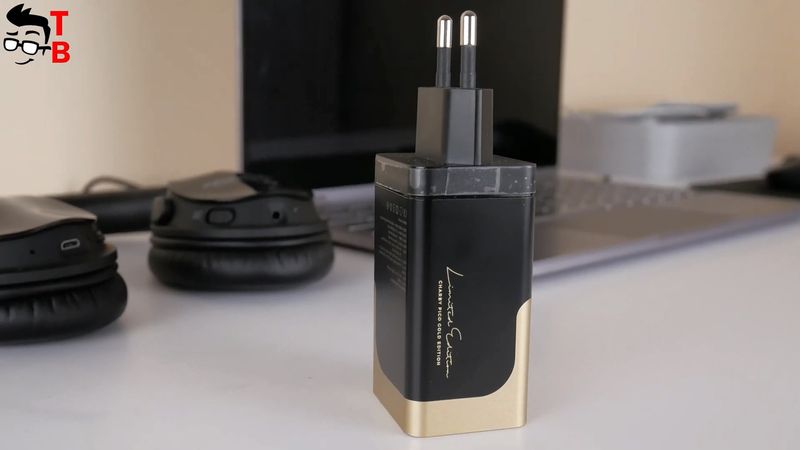 The next feature of Charby Pico is three connectors, such as two USB Type-C ports and USB A port. It means that you can charge three devices using this charger.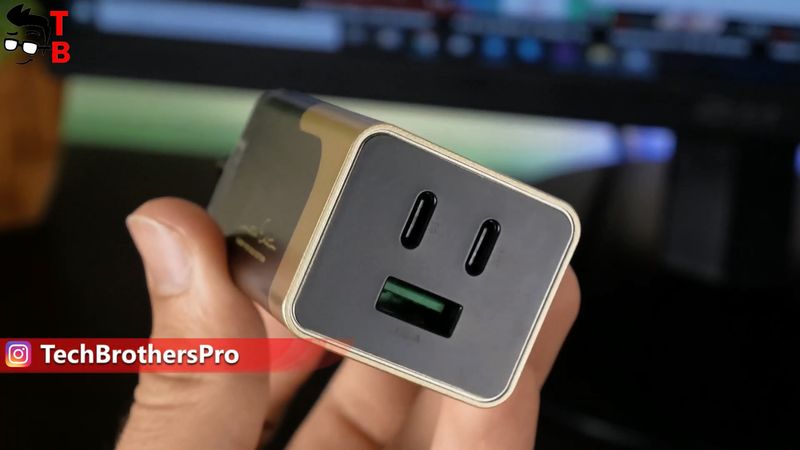 Talking about charging cable, it has USB C on one side and USB C on the other. On the Charby website, there are many other cables.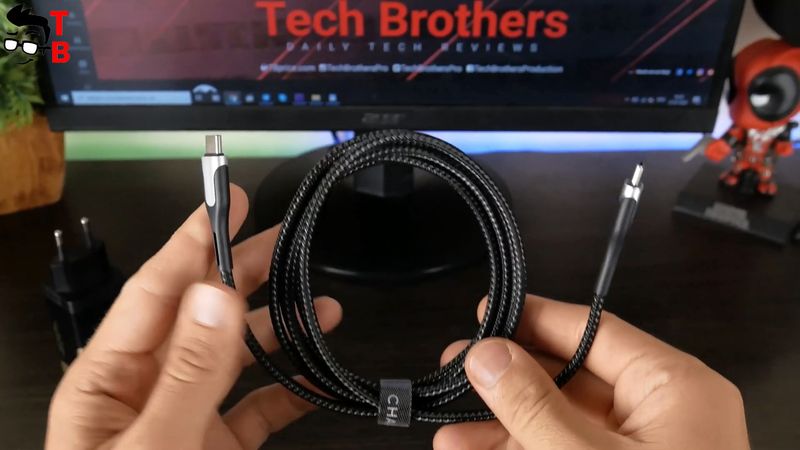 As you can see, the cable is black, and it has a length of 2 meters. It is made of very high-quality material.
Specifications
OK, some words about specifications and then we will do a quick test.
As I already said, Charby Pico has three ports: two USB C and one USB A. You can see that the first USB C port has 65W power, while the second has 30W.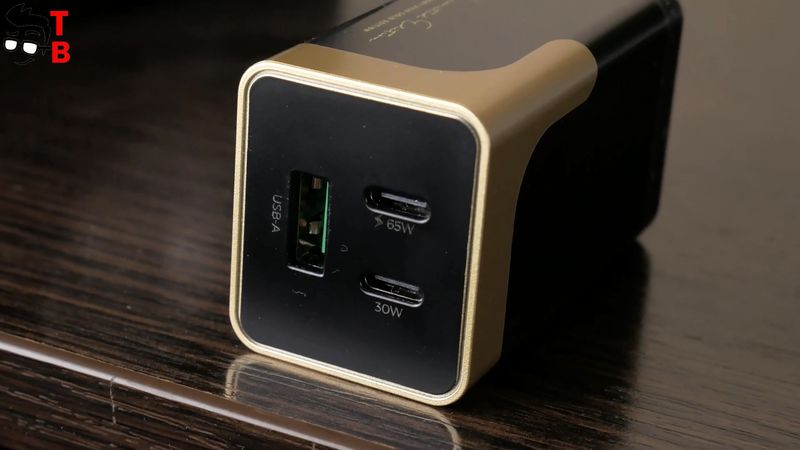 The maximum power of the USB A port is also 30W.
In this picture, you can see the output power of the charger when you use two USB C ports, USB C and USB A, and other combinations.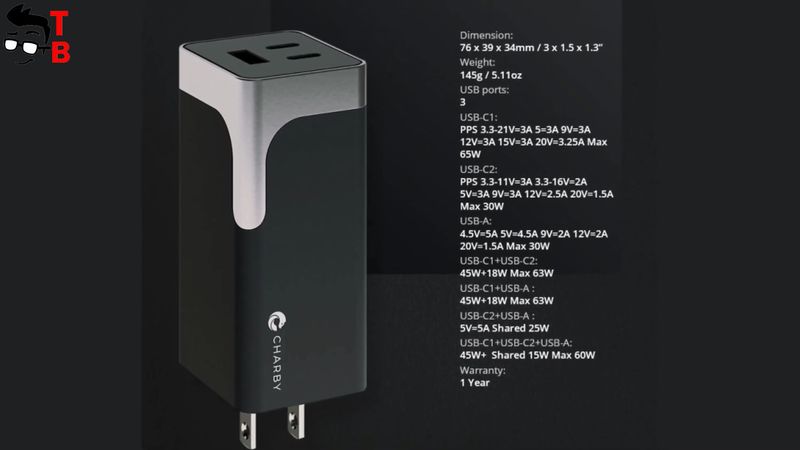 By the way, Charby Pico is compatible with not only smartphones but also laptops, tablets, game consoles, and other devices.
Charging Test
Now let's do a quick test. First, I want to charge my laptop using the Xiaomi charger. By the way, it also has a power of 65W. Then, I will charge the laptop using Charby Pico.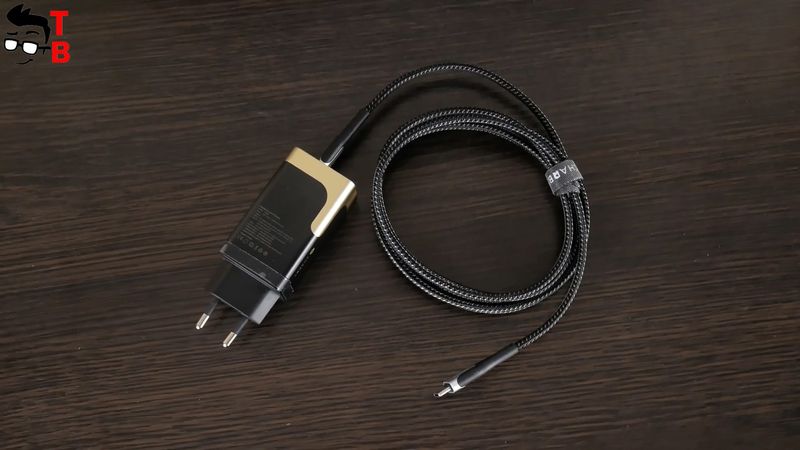 I will also use a charging cable from Charby.
Conclusion
As you can see, it takes 13 minutes and 44 seconds to charge the laptop from 40% to 60% using the Xiaomi charger.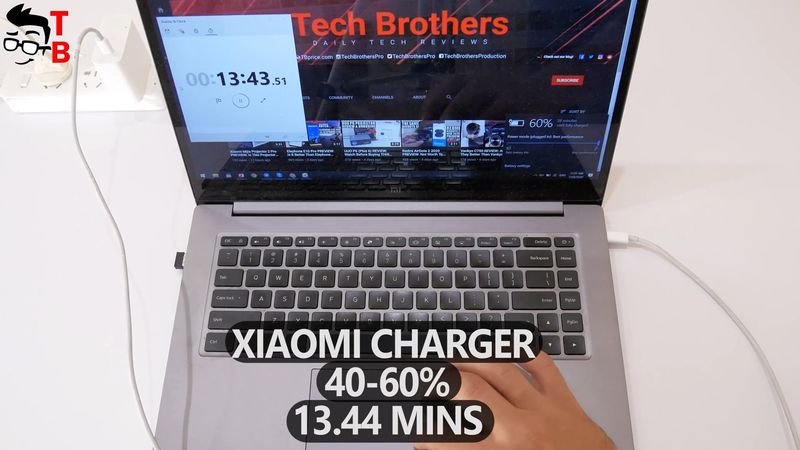 The charging from the same 40% to 60% using Charby Pico takes 1 minute less – 12 minutes and 55 seconds.
Moreover, Charby Pico has the second USB C port and USB A port, so you can charge three devices at once. I think that's the main feature of this device.