I received this projector a few months ago, but I didn't have time to make a video about it. It's a pity that I am doing the review so late because it is a very interesting projector.
This is Blitzwolf BW VP1 Pro, and its price is only $80. I will leave the links to the best deals in the description under the article.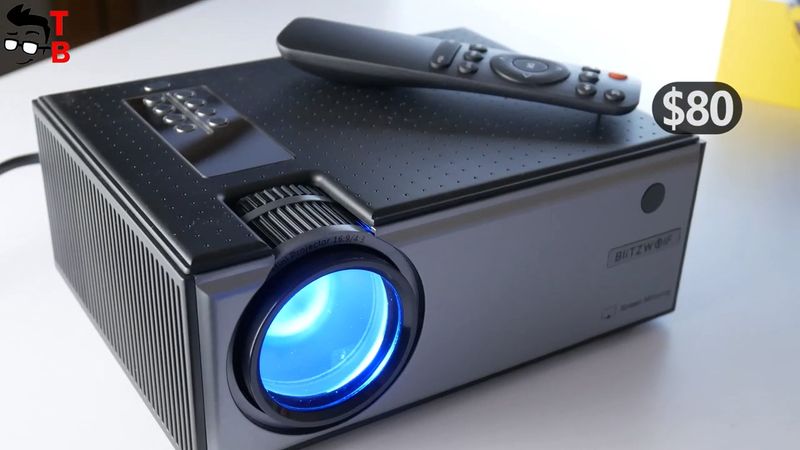 The main features of the Blitzwolf projector are 720P native resolution, 2800 Lumens brightness, phone screen mirroring, and wireless connection.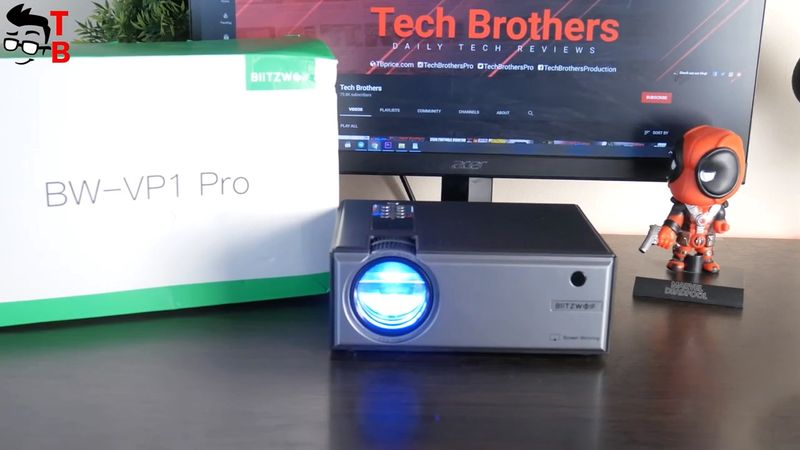 So, let's do an unboxing and full review of Blitzwolf BW VP1 Pro projector.
Unboxing
As you can see, the box was a little damaged during delivery. However, it is a big problem.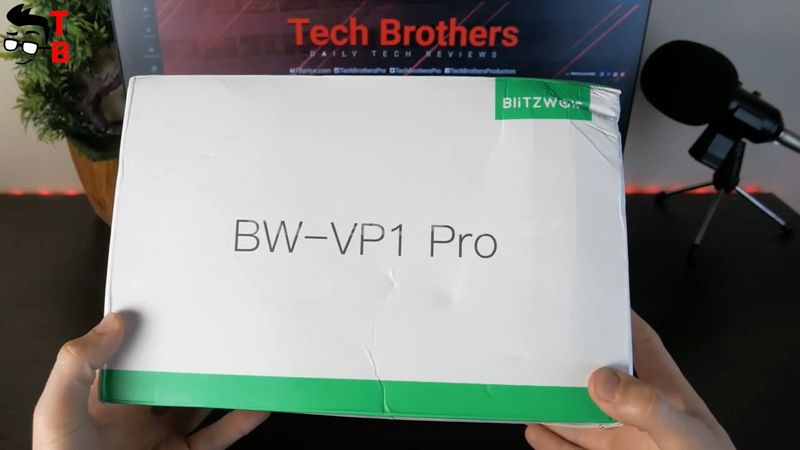 You can read specifications of the projector on the side face, such as model, material, native resolution, brightness, contrast ratio, etc.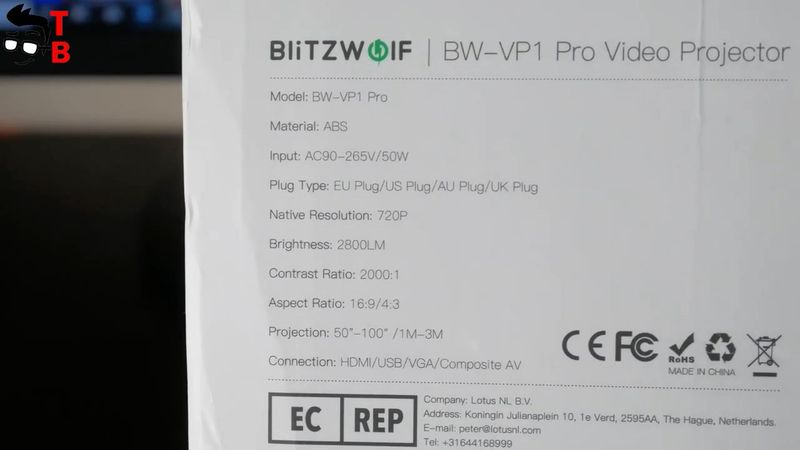 Inside the box, there is a projector itself and another small box with remote control, power plug, AV signal cable, HDMI cable, and user manual.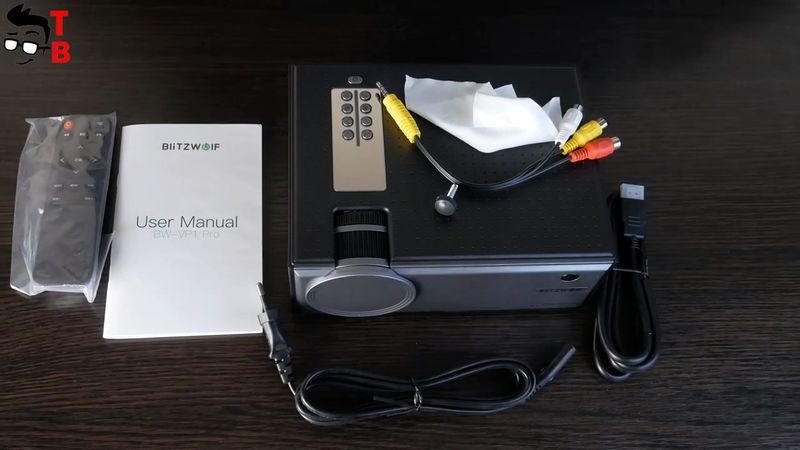 This is all you get with this projector.
Design
Talking about the design of Blitzwolf BW VP1 Pro, this is really compact projector.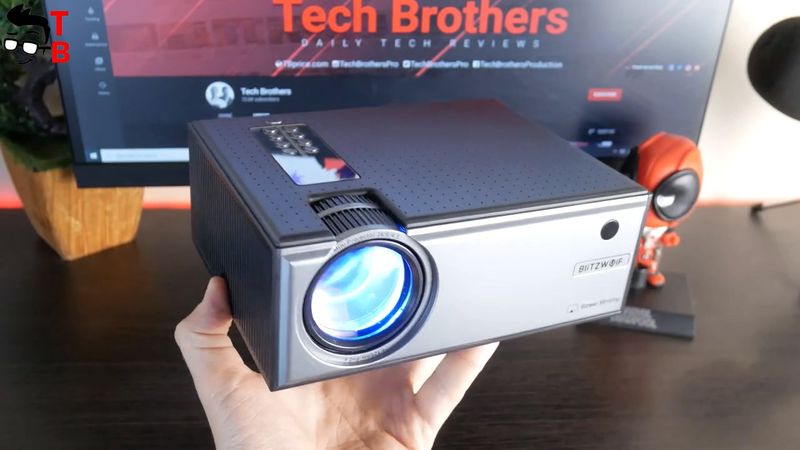 For example, I have another projector from Vankyo, and it is much bigger than this one.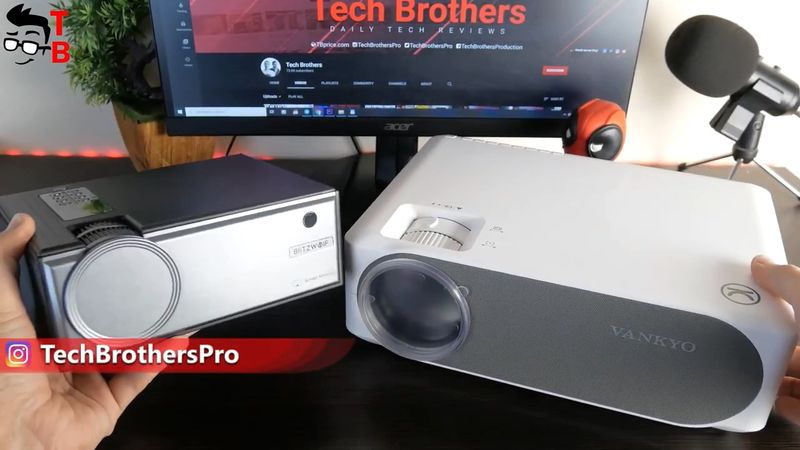 Also, the Blitzwolf projector looks very stylish. The body is made of plastic, but the front side looks like metal. Here we can see a lens with a protective cap, infrared sensor, Blitzwolf logo, and the main function on this projector – Screen mirroring.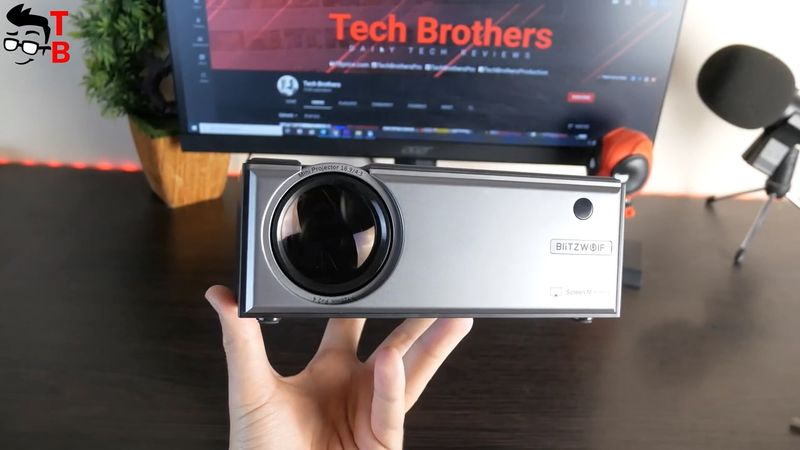 On the back, there is a speaker, another infrared sensor for remote control, and a power connector.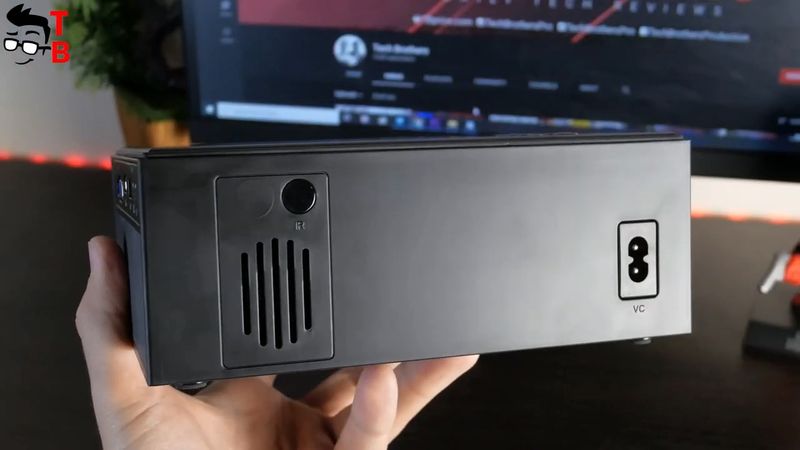 All the ports and connectors are located on the left side, such as VGA, HDMI, USB, 3.5mm audio jack, and AV.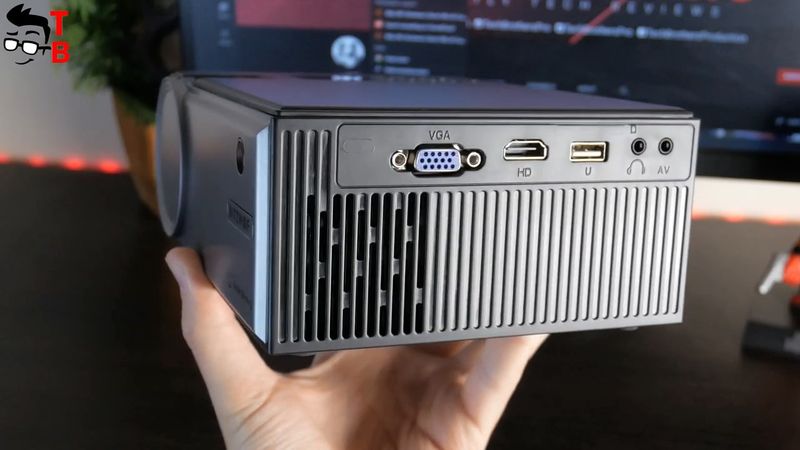 Also, the projector has a control panel on the top. As usual, there are up and down, left and right buttons, source, menu, back, OK, and power.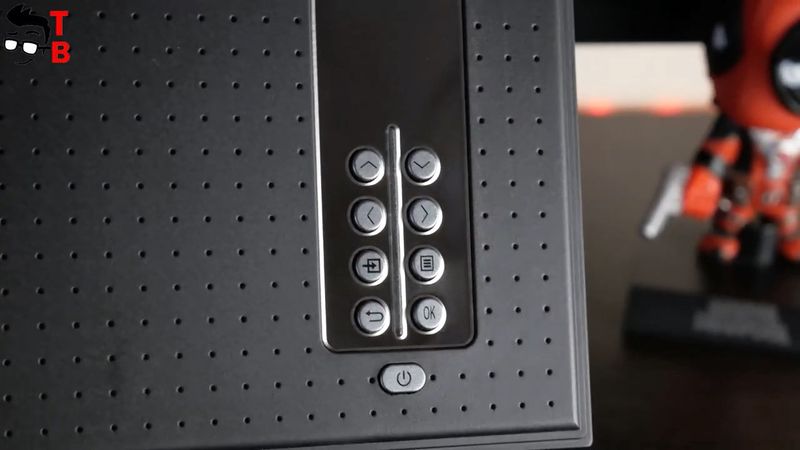 You can also use a kickstand to raise the front of the projector.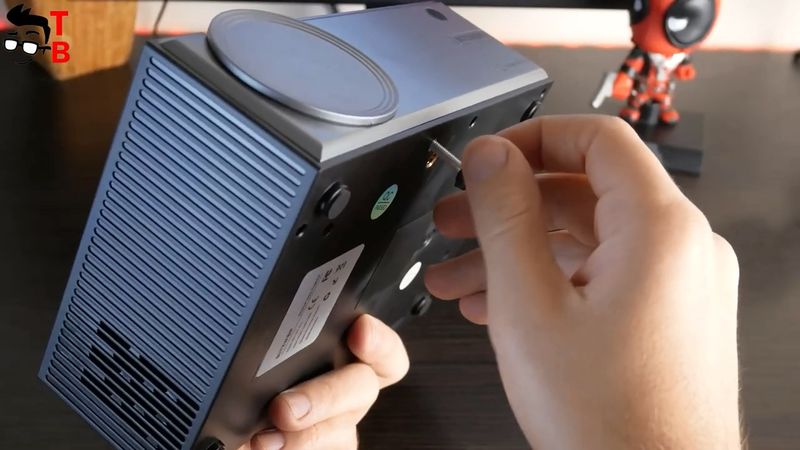 You know, the price of Blitzwolf BW VP1 Pro is only $80, but it looks very good. Actually, it looks like a premium projector. However, specifications say that this is a budget device. Let's talk about them a little.
Specifications
I bought the projector on Banggood, so I will show you the specifications on this website. As you can see, Blitzwolf BW VP1 Pro has a 720p native resolution, but it supports 1080P resolution. The brightness is 2800 lumens.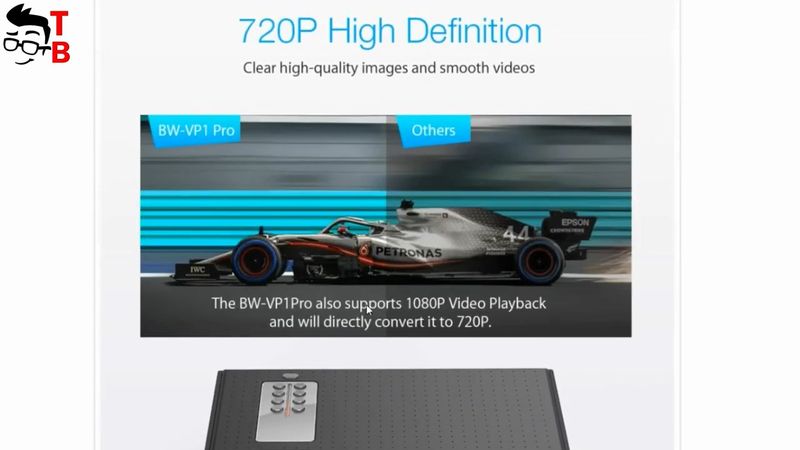 The maximum projection size is 300 inches.
As you can see, the projector supports 3D.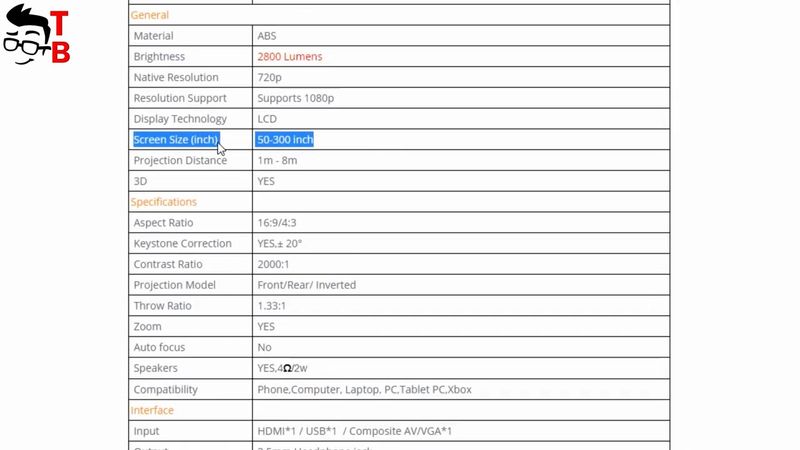 Also, you should know about contract ratio 2000:1 and keystone correction plus-minus 20 degrees.
By the way, you can also download the manual on Banggood on how to use the same screen function.
User interface
Blitzwolf BW VP1 Pro doesn't have an Android operating system, so you need to connect an external device to use it. For example, you can connect a USB flash drive, laptop, smartphone, game console, etc.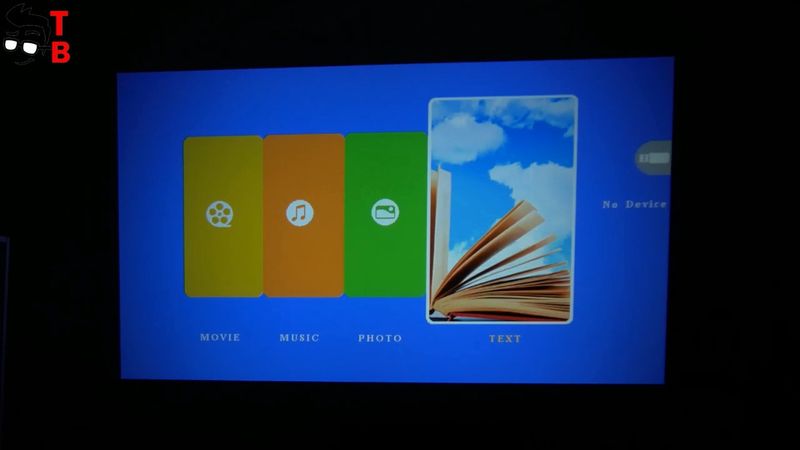 Let me show you how to connect the smartphone to the projector via Wi-Fi. First, you need to turn on the projector. Then, go to the settings menu of mobile device, connection and sharing, wireless display, and choose RKCast-19BF84. That's all! It is really fast and easy. Do you agree?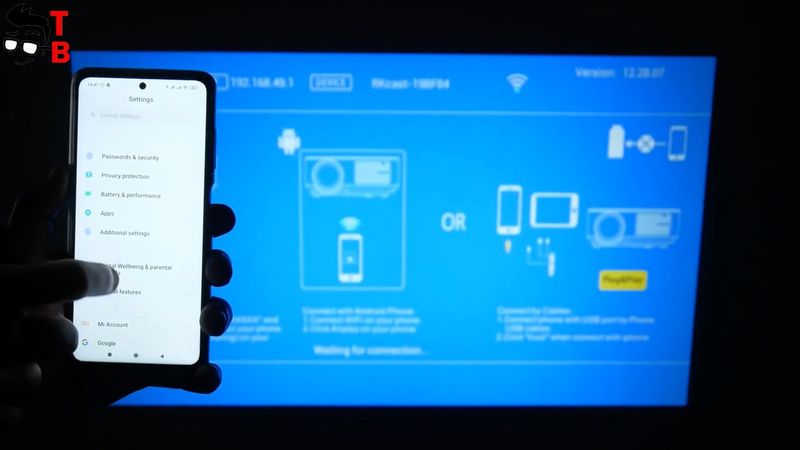 By the way, the delay during wireless connection is small, so you can even play the games.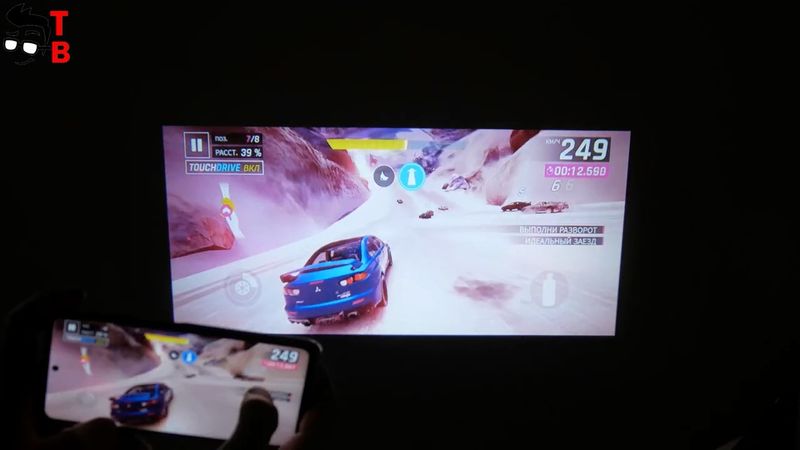 Also, the projector has its own settings menu. Here you can change the language, picture mode, temperature color, aspect ratio, noise reduction, flip, and sound settings.
Sound and Noise Level
Now, I want to check the sound and noise level. As you can see, the speaker of this projector is not very loud – only 75 dB.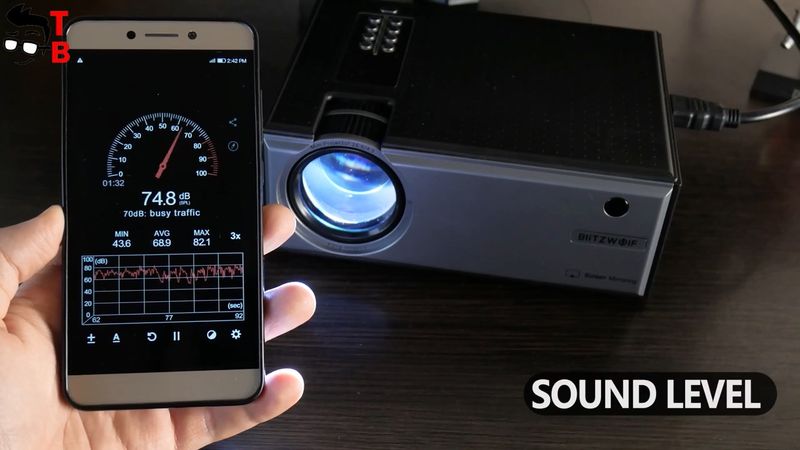 However, it is also not noise – 35 dB. That's very good.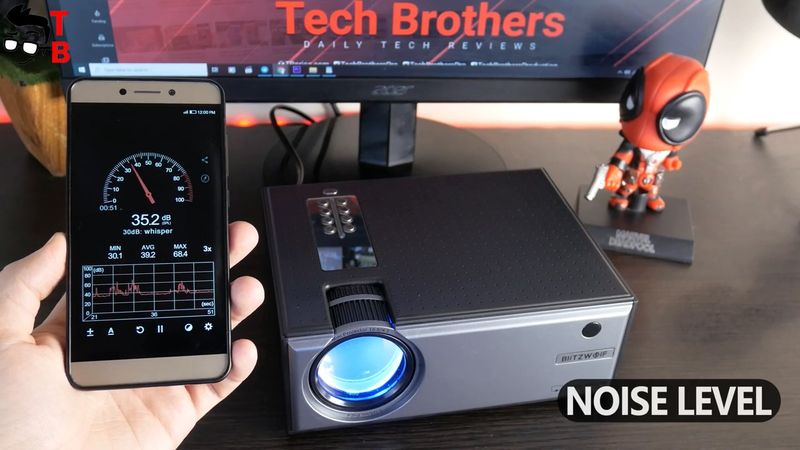 Projection Quality
So, I have connected the projector to my laptop, and now you can see the projection quality. To be honest, I am very surprised by the image.
It is really good for an $80 projector. What do you think? Write in the comments below.
Conclusion
Blitzwolf BW VP1 Pro is not the new projector. It was released about half a year ago. Anyway, I really like this model.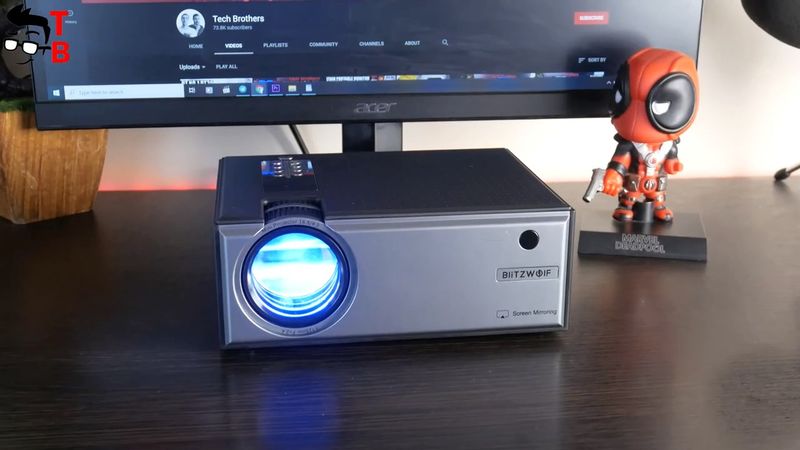 This projector is very affordable – only $80, but it has good picture quality and many useful functions, such as phone screen mirroring and wireless connection.
I think Blitzwolf BW VP1 Pro is a good projector for the first time.