You know, the latest rugged smartphones look sleek and stylish with a leather or glass rear panel. However, I think this is not quite right, because in my opinion, a rugged smartphone is not for everyone. This type of mobile device is more suitable for hikers, police officers, military personnel, construction workers and other working professions.
So, a stylish design is not exactly what a rugged smartphone needs.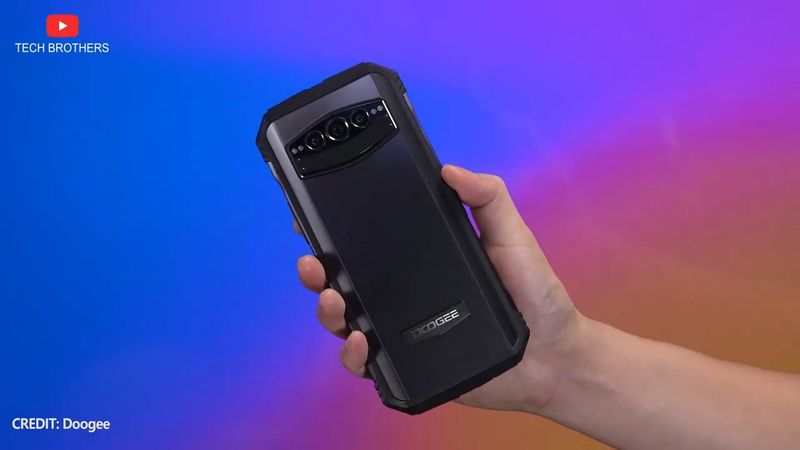 Today, I want to tell you about the new smartphone from Blackview, which looks very brutal. To be honest, I think this is the best design for a rugged smartphone with a combination of metal and rubberized materials.
However, the feature of this smartphone is not even in the design, but in its specifications. Let's talk about them.
Price
By the way, the name of the new smartphone is Blackview BV9300. It will go on sale on Aliexpress from May 10th, but you can already add it to your cart.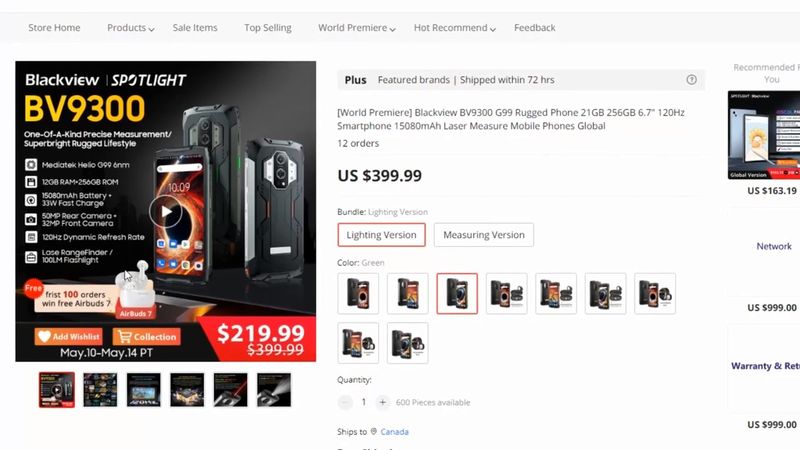 You know, another new product will be released on the same day. These are wireless earbuds Blackview AirBuds 10 Pro. They have a nice open ear design, air conduction technology, 16.2mm dynamic driver, and long battery life up to 36 hours.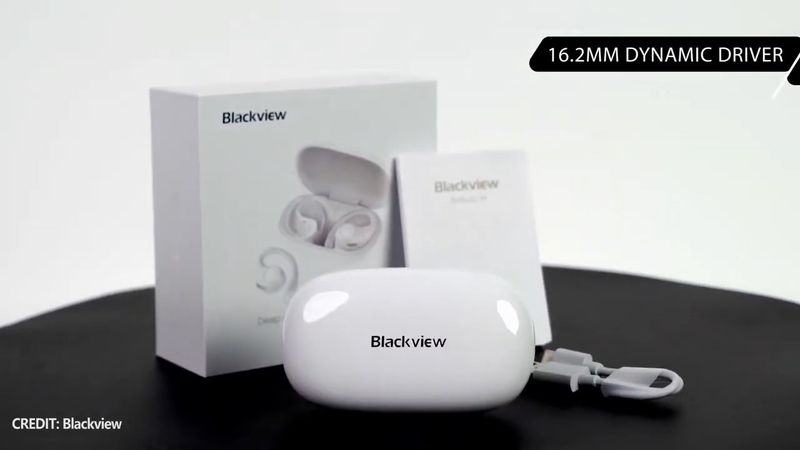 I will leave the links to the smartphone and earbuds in description under the article.
Let's go back to the new rugged smartphone.
Design
As I said, the design of Blackview BV9300 is the best for a rugged smartphone.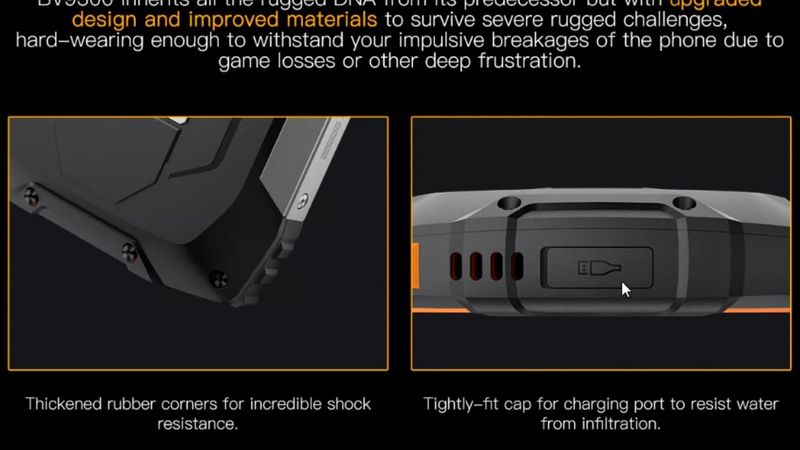 It uses improved materials, such as thickened rubbed corners, tightly fit cap for charging port, and aluminum alloy frame.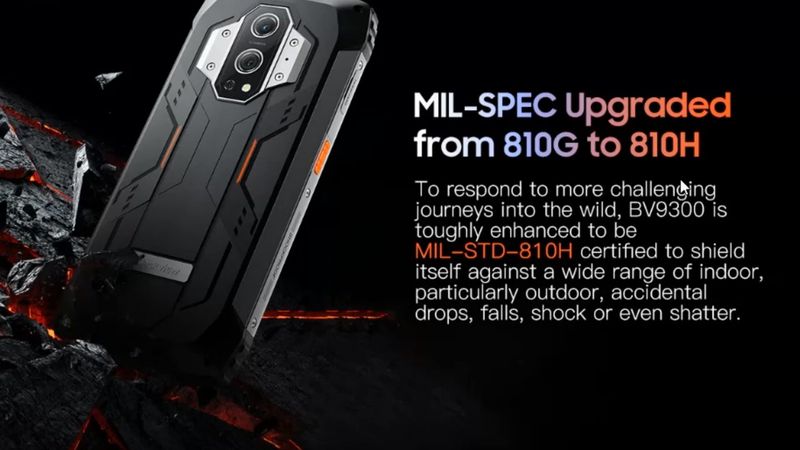 The military standard was upgraded from 810G to 810H. The smartphone also has IP68 and IP69K waterproof rating.
However, you should you that this is a massive mobile device, because of the large 15000mAh battery. We will talk about it a little later.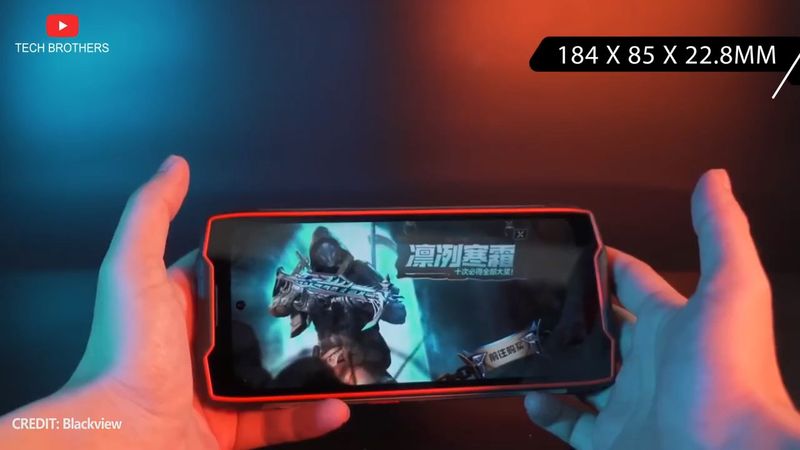 The dimensions of Blackview BV9300 are 184 by 85 by 22.8mm. The weight of the smartphone is 520 grams.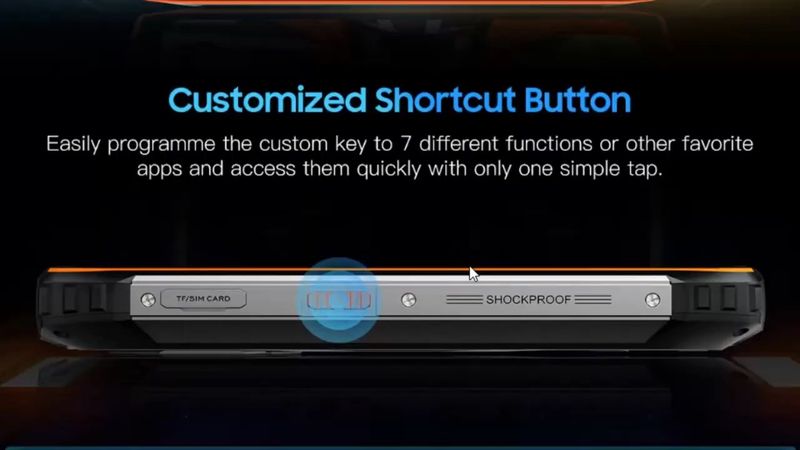 The other features in design of the new Blackview phone is a side-mounted fingerprint scanner, customizable button, USB Type-C charging port, and lanyard hook.
By the way, it is available in three colors, such as black, orange and green.
Versions
You know, there will actually be two versions of Blackview BV9300 smartphone, such as lighting and measuring. The lighting version will have 100-lumen super-bright flashlight on the top; while the measuring version will come with up to 40 meters laser rangefinder.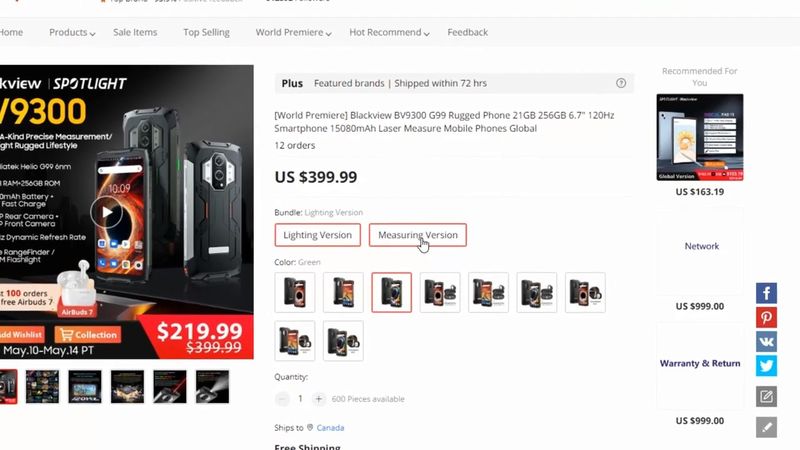 So, the new Blackview BV9300 is really meant for construction workers or hikers.
Display
When it comes to the display, it has a diagonal of 6.7 inches, Full HD+ resolution and 120Hz screen refresh rate.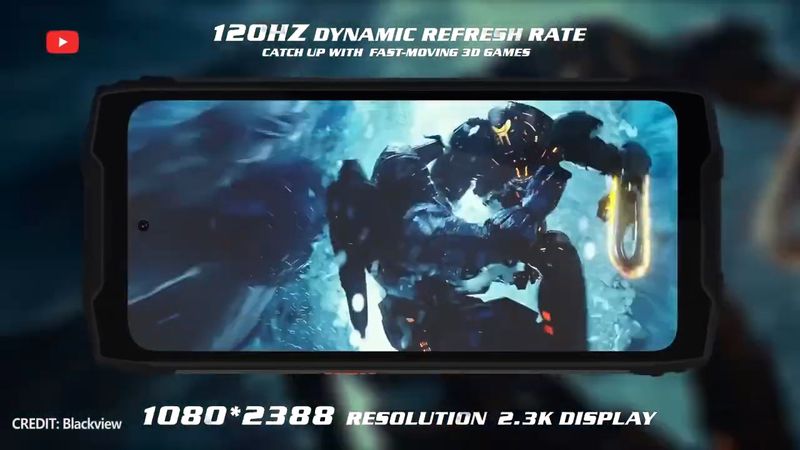 The dynamic refresh rate helps you to save more power when surfing social media, watching videos or playing games.
Performance
The new smartphone is also good for gaming, because it is powered by 6-nm MediaTek Helio G99 chipset, 12GB of RAM and 256GB of storage.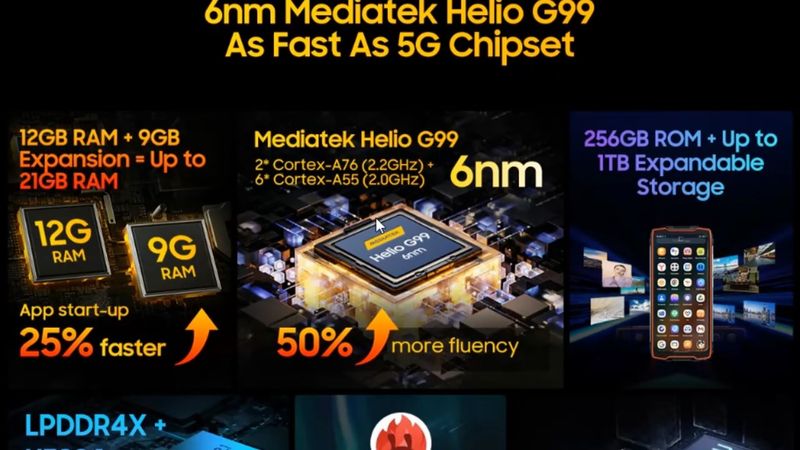 You can expand the RAM by another 9GB. So, your smartphone will have 21GB of RAM.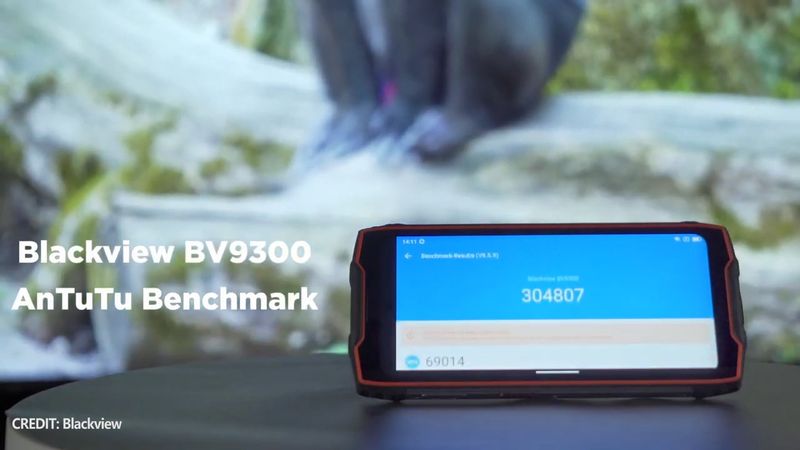 The AnTuTu score of the Blackview BV9300 is about 350 thousand points.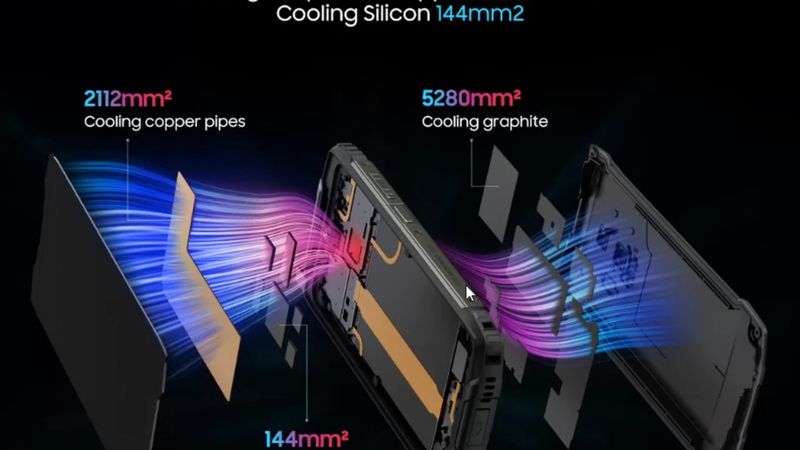 The smartphone also has a built-in cooling system, so it should not overheat during games.
Camera
The camera upgrades include 50MP main sensor, 8MP ultra-wide angle and macro camera, 2MP depth sensor on the rear panel.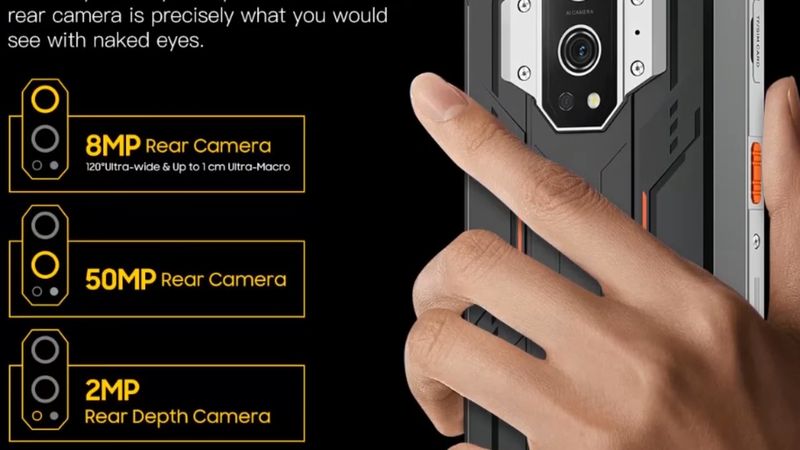 The smartphone uses an advanced ArcSoft3.0 algorithm for better camera modes, such as HDR, portrait, beauty, panorama, and night.
The front camera has 32MP sensor.
Battery
However, one of the main advantages of Blackview BV9300 is the battery. First, it has a capacity of 15080mAh. The manufacturer promises 1824 hours or 76 days of standby time. You can also play games for 15 hours, watch videos for 23 hours or listen to music for 54 hours on a single charge.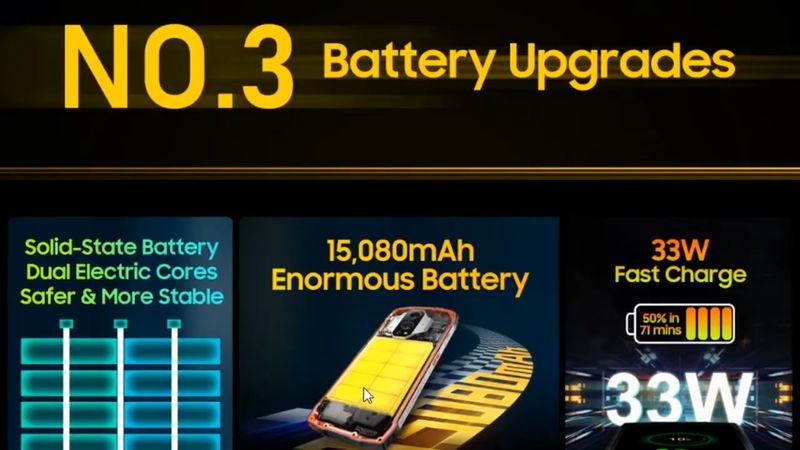 Another feature is a 33W fast charging support. The full battery charge takes three and a half hours, which is not as fast as we are used to, but it is really good for a 15000mAh battery.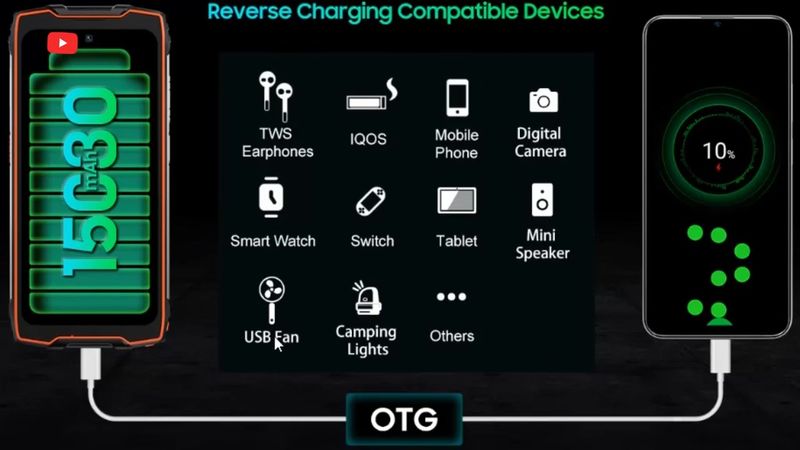 The smartphone also supports 5W reverse charge, so you can use it as a power bank to charge other mobile devices.
Conclusion
You know, I like that Blackview BV9300 doesn't want to look like a regular smartphone, but it realizes its core audience, such as construction workers, hikers, etc.
The main features of the smartphone are designed specifically for this audience, for example, a powerful flashlight or laser rangefinder, a large battery with super long battery life, as well as rugged design.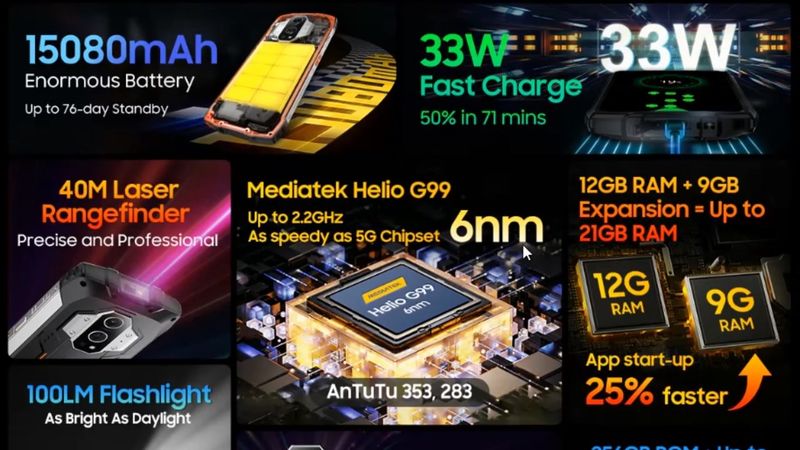 However, Blackview BV9300 also has a good display and high performance.
So, for the price of only $219, it is a very decent rugged smartphone.